About 30 miles south of
Fresno, California
along historic
Highway 99
is Bravo Farms in the tiny Central Valley town of Traver.
With a population hovering around 700 people, most of the Traver locals work in agriculture—or at Bravo Farms, which beckons plenty of visitors traveling north or south to make a stop along the way.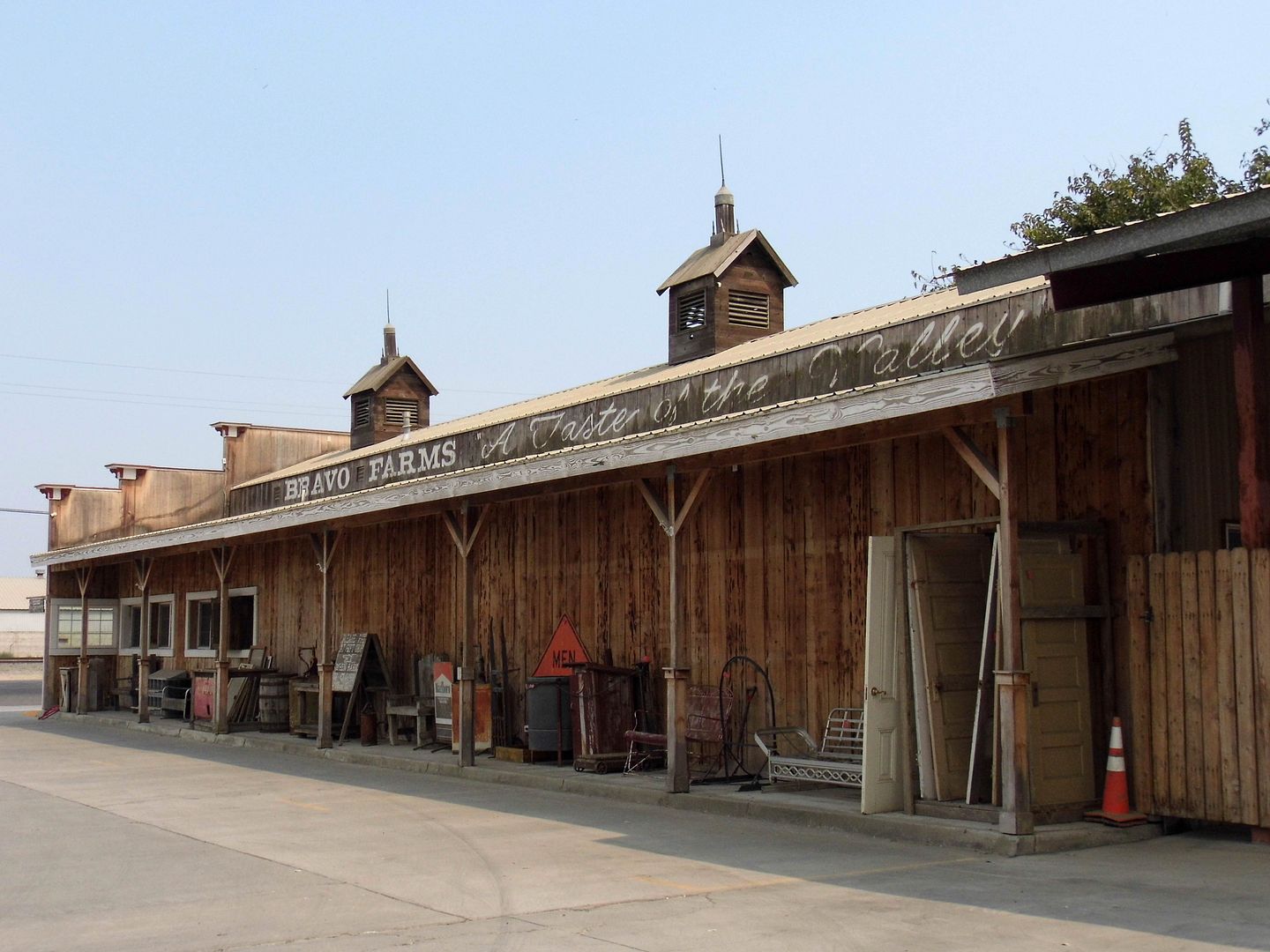 Its signage offers both "A Taste of the Central Valley"...
...and the "2nd-Happiest Place on Earth" (right behind, presumably,
Disneyland
).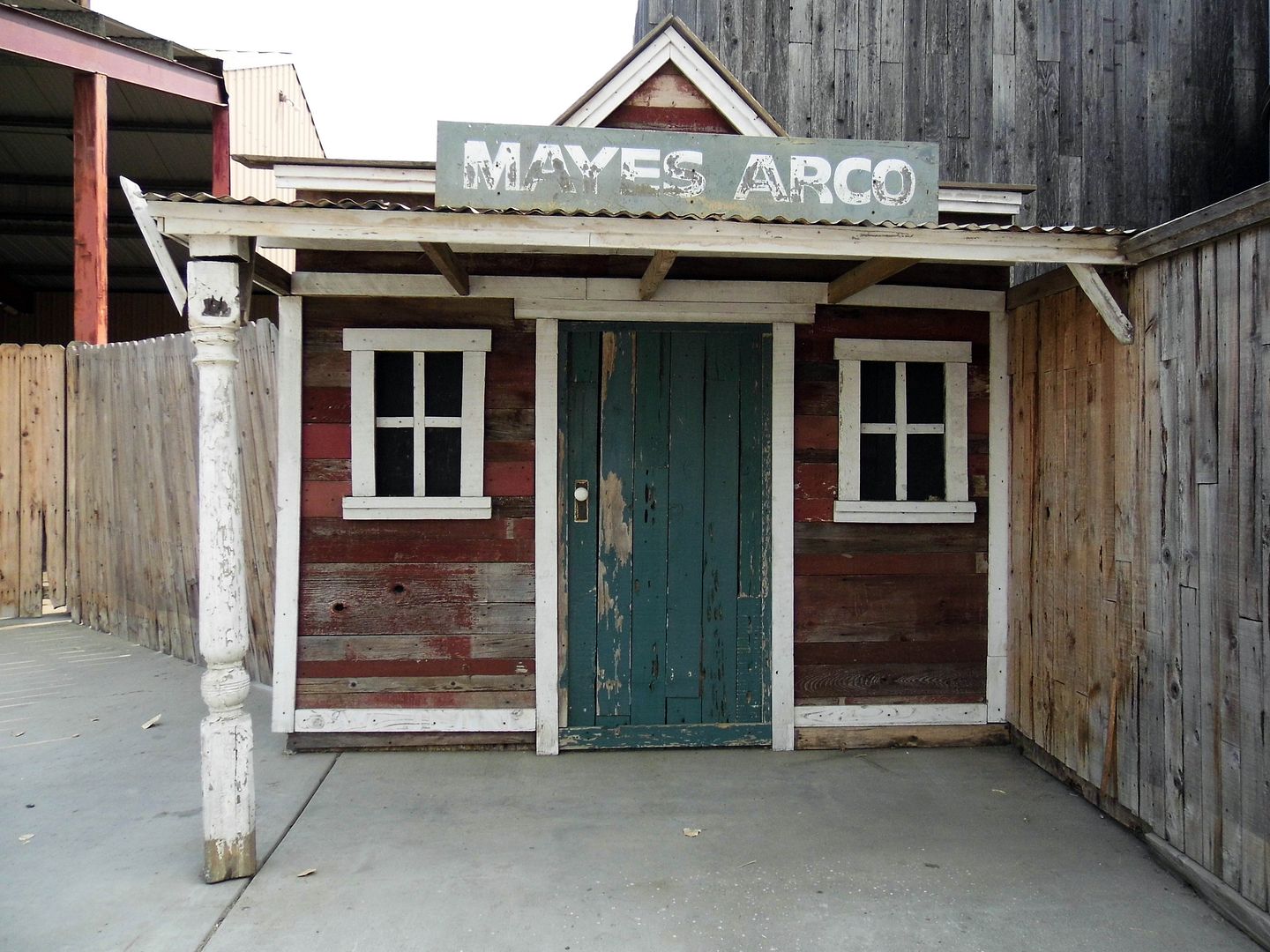 Although there are other Bravo Farms locations nearby—in Tulare and Kettleman City (circa 2014)—the Traver one is the original.
It began in the 1970s as a simple fruit stand, conveniently located halfway between Bakersfield and Fresno. At one point, it was known as the "Hitching Post."
The result of a partnership between cheesemakers Jonathan Van Ryn and Bill Boersma, Bravo Farms has evolved beyond produce and even dairy to become an Old West-style wonderland...
...including plenty of antiques (or "farmtiques," as they say)...
...some of which were brought to the complex by Van Ryn's father, a collector who's since moved to New Mexico.
In the
Los Angeles Times
, a reader described Bravo Farms as like a small Knott's Berry Farm—"without the entrance fee."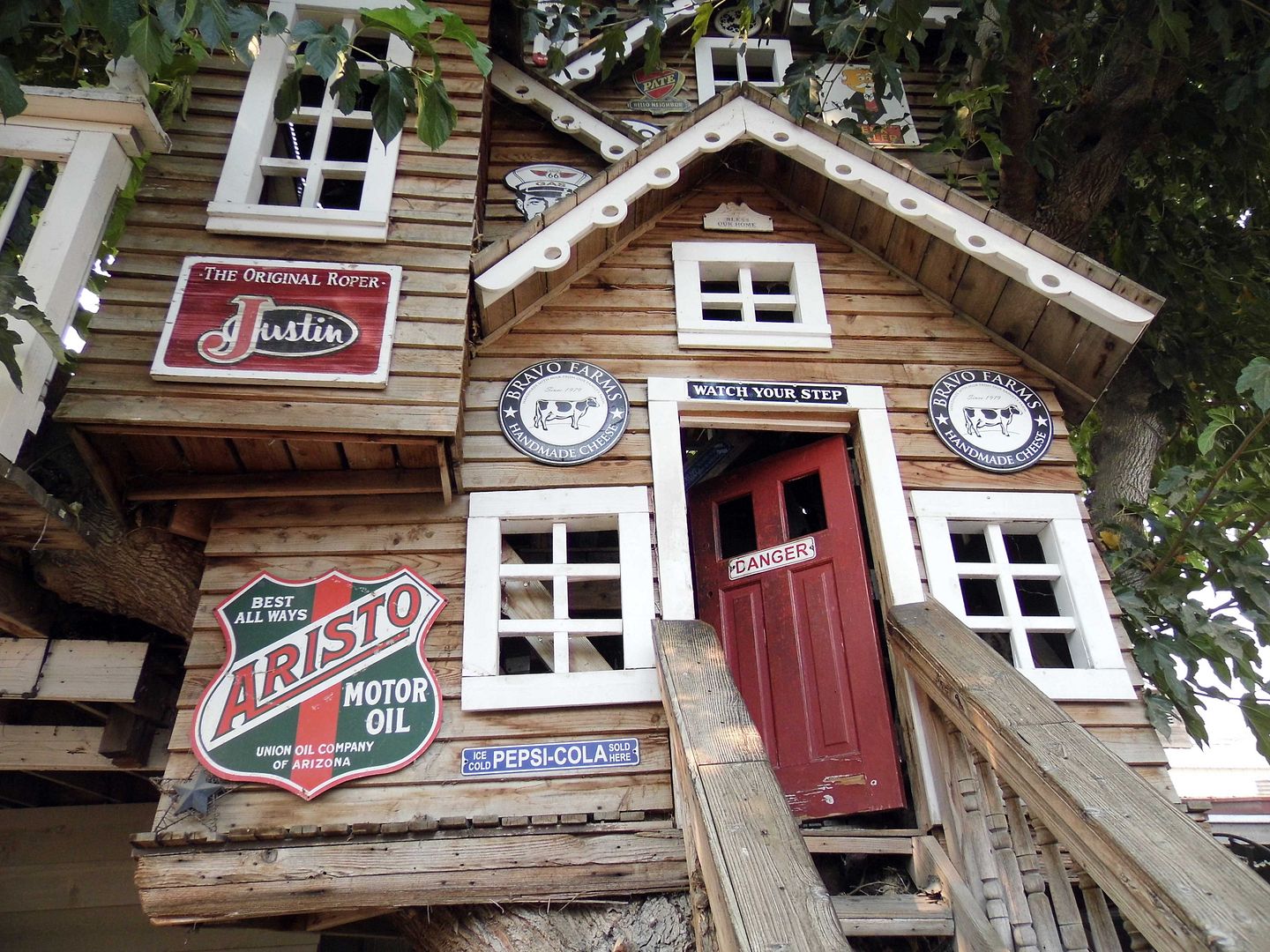 But
Knott's
doesn't have a seven-story treehouse the way Bravo Farms does (unfortunately closed for COVID-19 during my visit).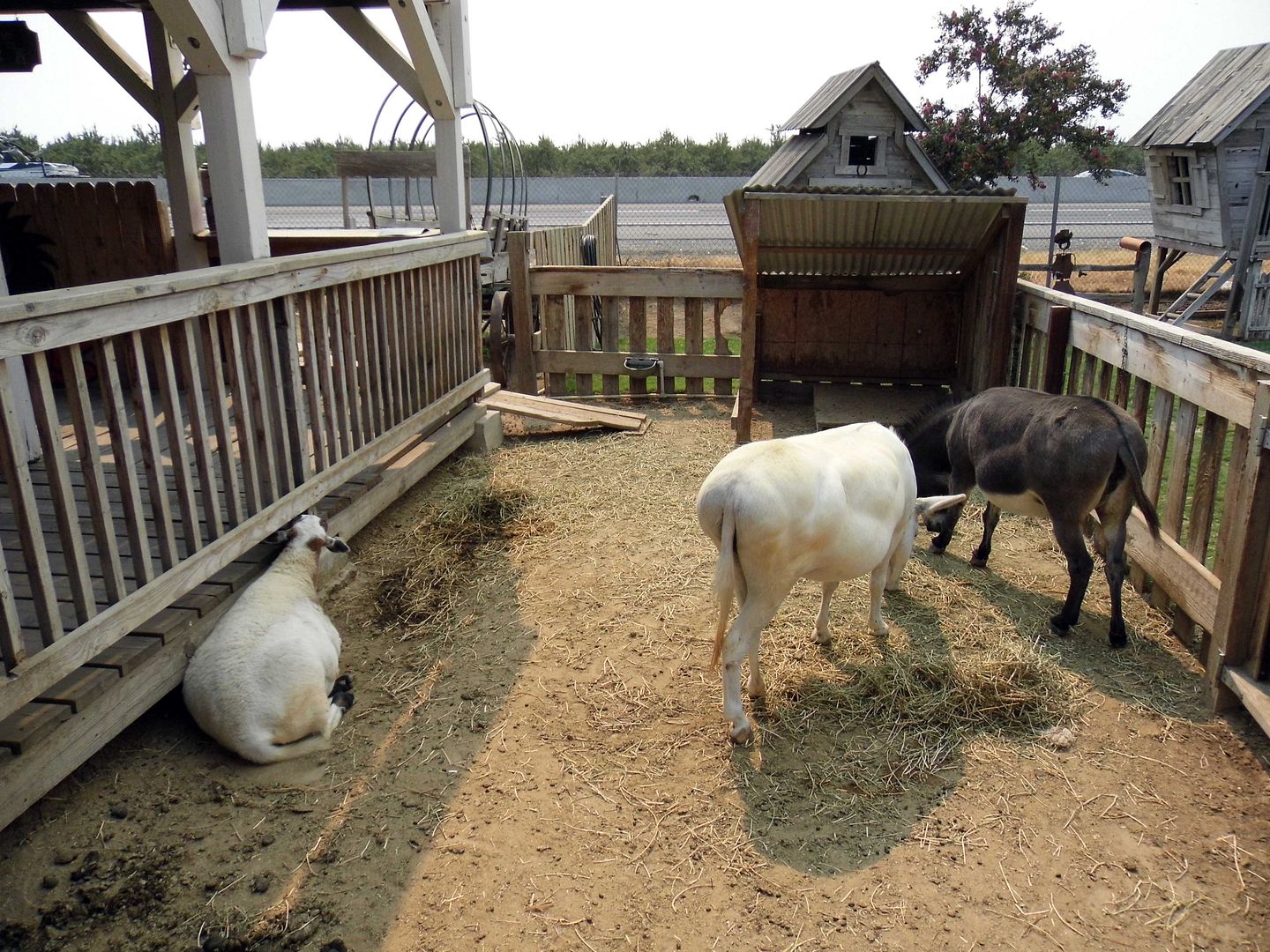 I was there for the animals.
They were mostly minding their own business...
...but I had a few spare quarters to buy feed for Larry the llama.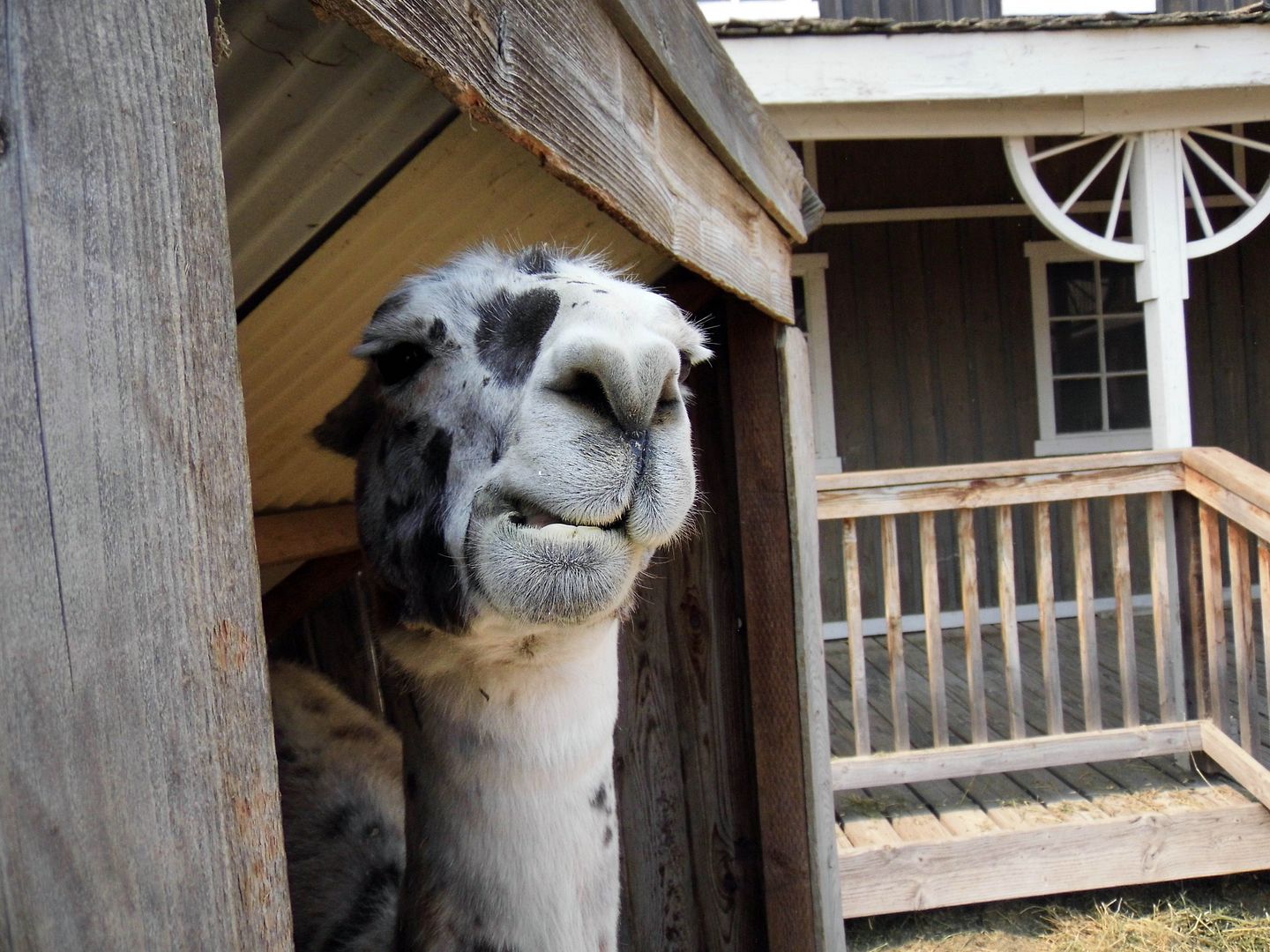 He took some convincing at first...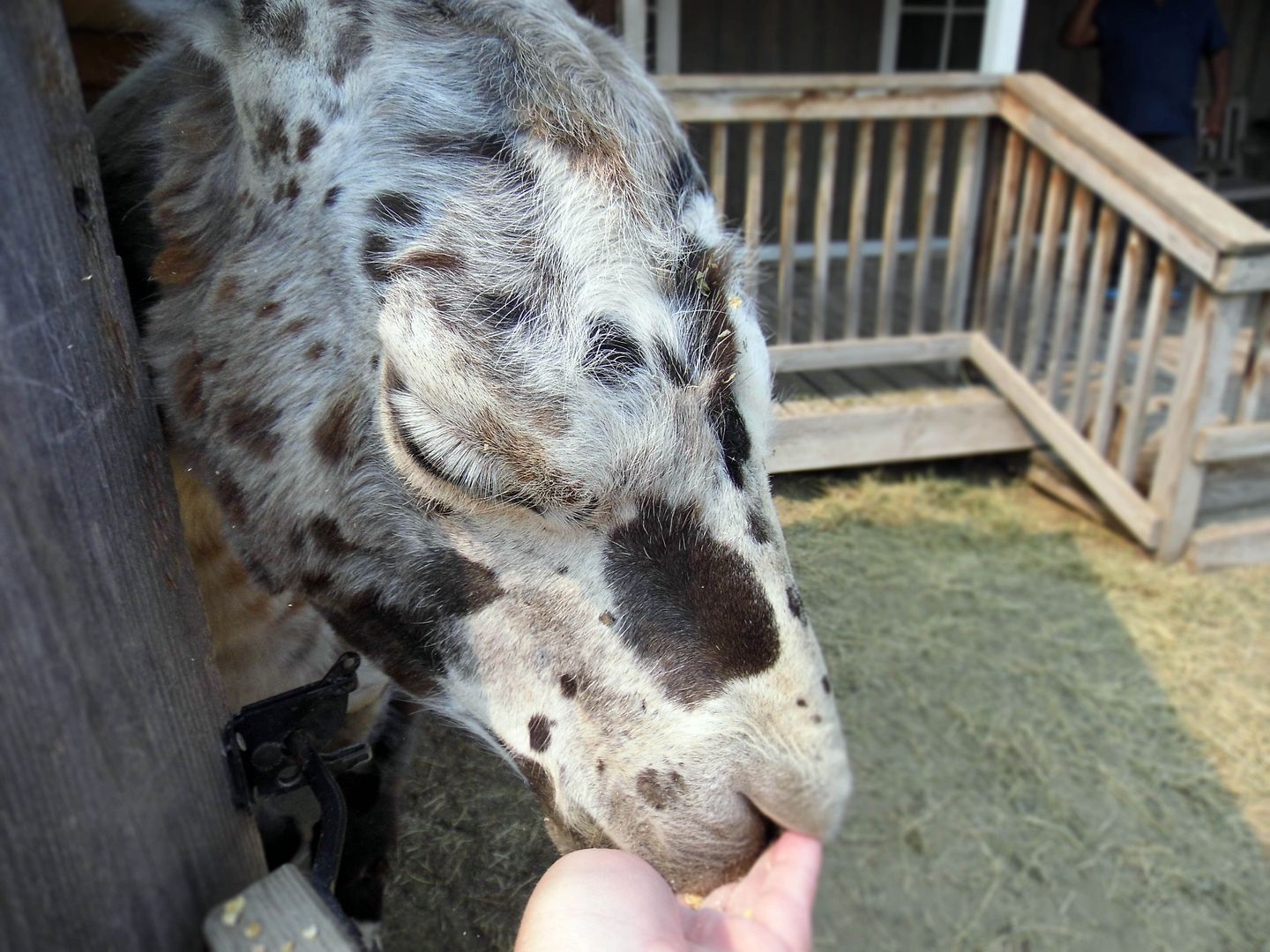 ...but he eventually came around...
...spitting on me and giving me love nibbles.
I had to cut my time at Bravo Farms short—not only because of COVID restrictions, but also because the air quality was still terrible from the nearby wildfires.
To be honest, I couldn't wait to get back in my car...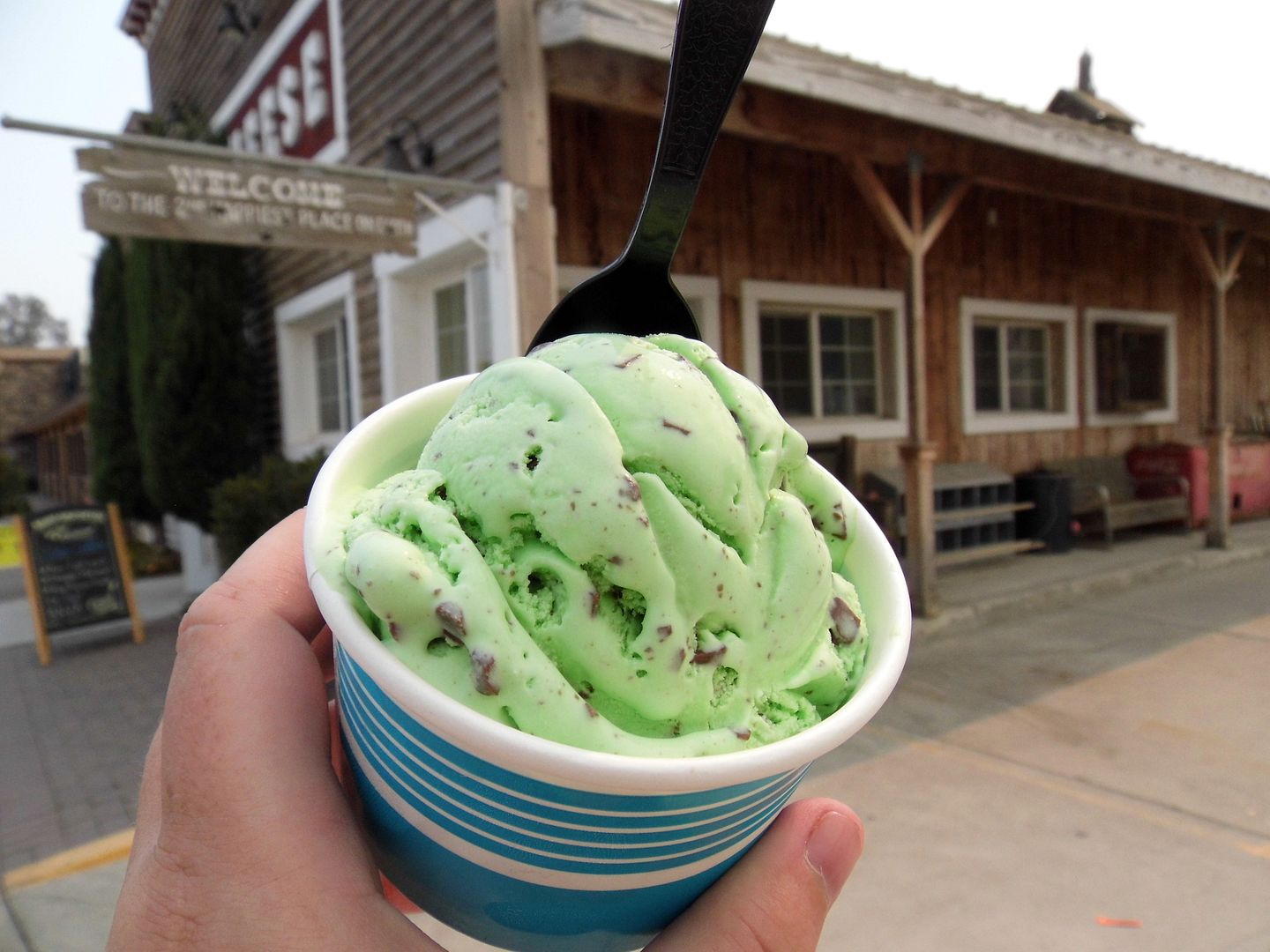 ...but not before getting some mint chocolate chip ice cream from Rosa Brothers Milk Company, headquartered in Tulare.
Related Posts: