Carney's Restaurant is a family-owned business with two Los Angeles locations—
the Sunset Strip
and Studio City, both housed in vintage rolling stock. (A third location in Glendale is no more.)
The Studio City one, right on Ventura Boulevard in the San Fernando Valley, was the second one—established six years after the Sunset Strip, in 1981.
As with the West Hollywood location on Sunset Boulevard, Carney's founder John Wolfe, Sr. installed the tracks in Studio City specifically to hold the train cars that would comprise the restaurant's kitchen and dining room.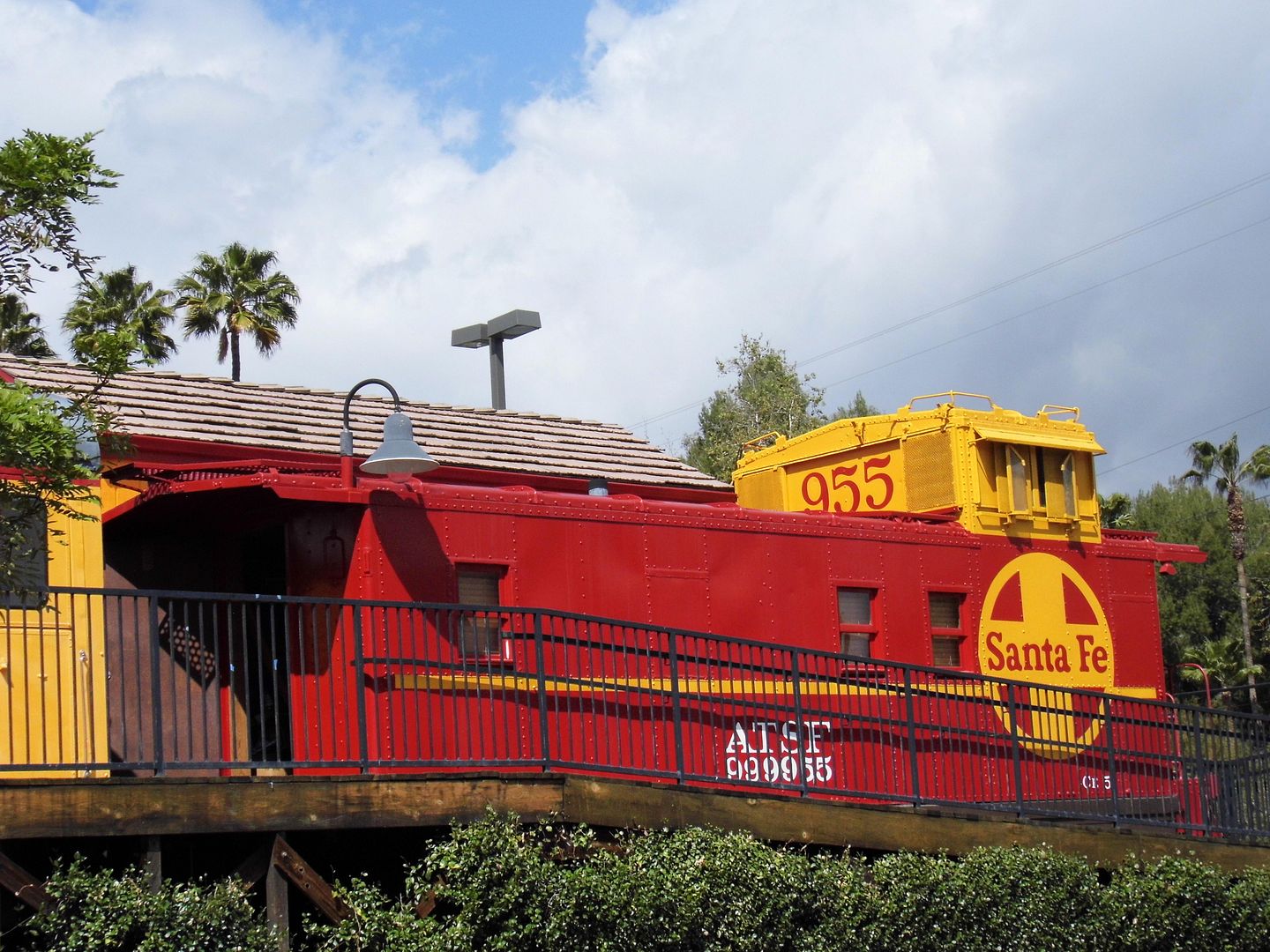 Both Carney's locations are still owned by the Wolfe family—now with John's sons Bill and John Jr. in charge.
According to
John Wolfe, Jr.
, his parents' first choice for the name wasn't Carney's—but "Casey's." Carney's wasn't even the
second
choice, which was "Clancy's." But they settled on their third choice to avoid confusion with other existing restaurants (in West Los Angeles and Santa Monica).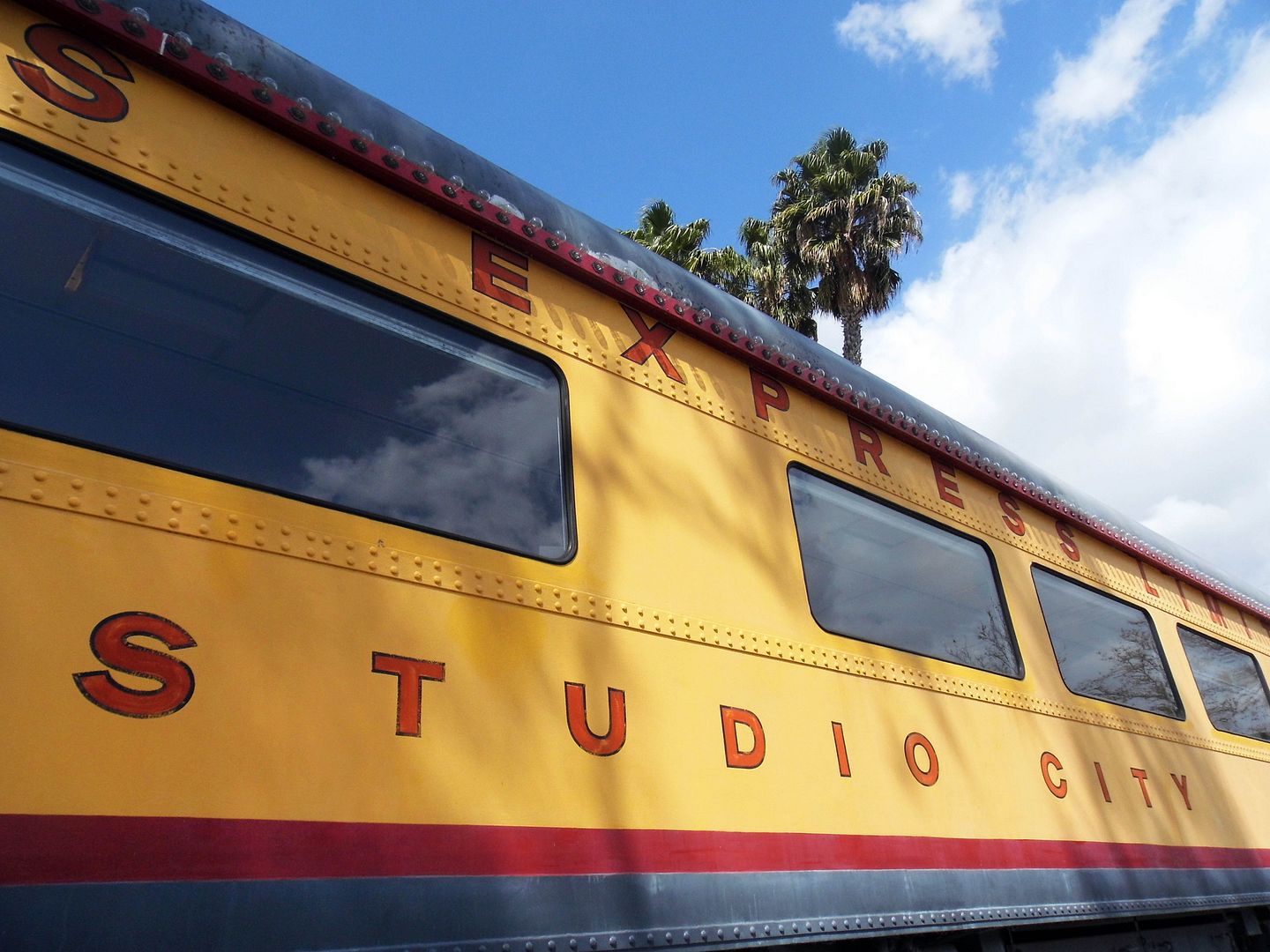 Although it's in the Valley, the Studio City location is nearly as celebrity-studded as the Sunset Strip one, thanks to its proximity to the, well, movie and TV studios.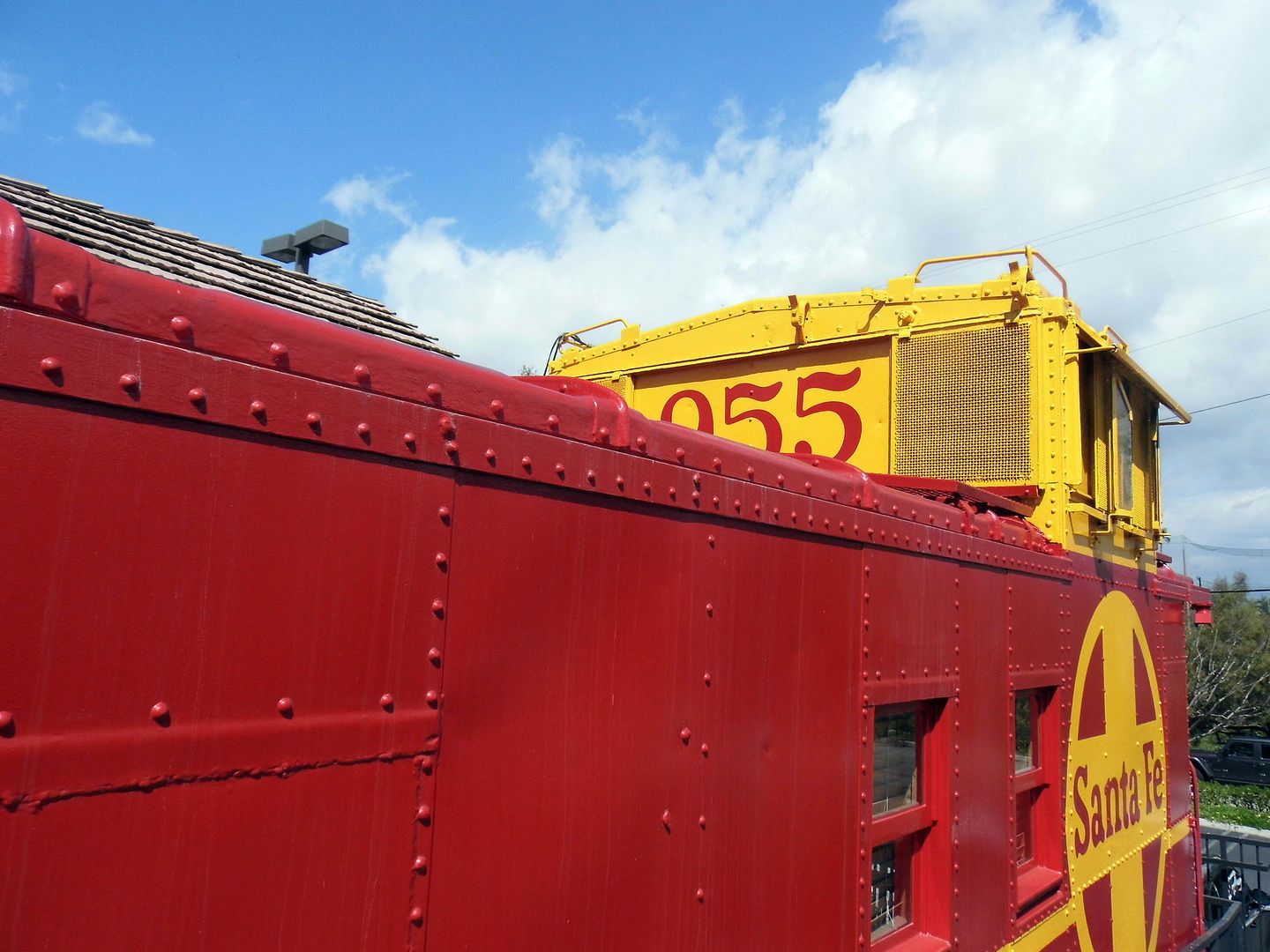 It's also been a gathering spot in the past for
bikers
(in addition to, of course, rail fans).
Inside the former
Southern Pacific railroad coach car
(circa 1942), now used as the dining car, they left everything in place except the seats (which were blue cloth) and floor (which was covered in blue carpeting).
Prior to it becoming a hot dog and burger joint, it served on the Amtrak line until it retired in 1980, the year it was sold to Carney's. It came to North Hollywood from East LA by rail and the rest of the way to Studio City by truck.
It's fun to see the luggage racks and pull-down window shades still in place.
The Studio City location is a little sleepier than the Sunset Strip one—by nature of the location itself—and a little smaller, too, as the train runs perpendicular to Ventura Boulevard instead of parallel.
But if I'm in the area, I can't help but board the train, place my order, and look around as I wait for my food to be prepared.
Related Posts: