In 2013, then-City Councilmember Tom LaBonge had helped arrange a tour of Griffith Observatory for the Los Angeles City Historical Society—but he'd gotten called away and couldn't join us there until the very end.
Tom LaBonge at Griffith Observatory, circa 2013
When he finally arrived, he brought a sign with him that said "Enjoy and Love Los Angeles." And that was pretty much his motto his entire life—right up until he died this week at home in Silverlake (where he was also born).
Tom LaBonge's former Toluca Lake field office, circa 2013
Having served on the LA City Council from 2001 to 2015 (stepping down only because of term limits), and having worked in LA city government for nearly 40 years, "La La Land" was truly "LaBonge Land."
Tom LaBonge's former Toluca Lake field office, circa 2013
When he wasn't out in the community shaking hands and mugging for TV cameras, he was welcoming his constituents and visitors alike to various areas of his districts...
Tom LaBonge leading the pack (in orange, far right) on the 2012 Hollywood bike ride
...hosting summertime bike rides and hikes in
Griffith Park
, which was pretty much his second home.
Tom LaBonge with our LAPD bike patrol escorts on the 2012 Hollywood bike ride
He was the most enthusiastic greeter LA could ever have—an attention-seeker who never turned down the opportunity to extol the virtues of the City of Angels or ask a stranger on the street for a personal story (like where they went to high school) or share some bit of local trivia.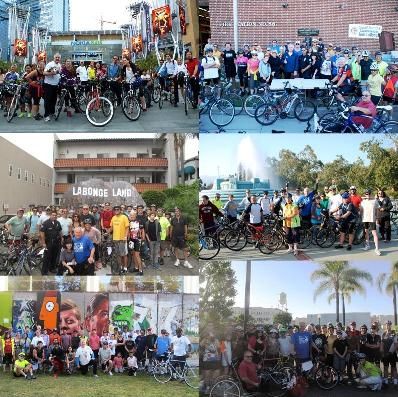 Photo collage circa 2013, from the office of Tom LaBonge
In the summers of 2012, 2013, and 2014, I pedaled my way though Hollywood, Downtown LA, Toluca Lake, and Sherman Oaks alongside Tom (he was always Tom, never Mr. LaBonge), watching him steer with one hand while he snapped photos with a pocket camera in the other. He always took so many photos.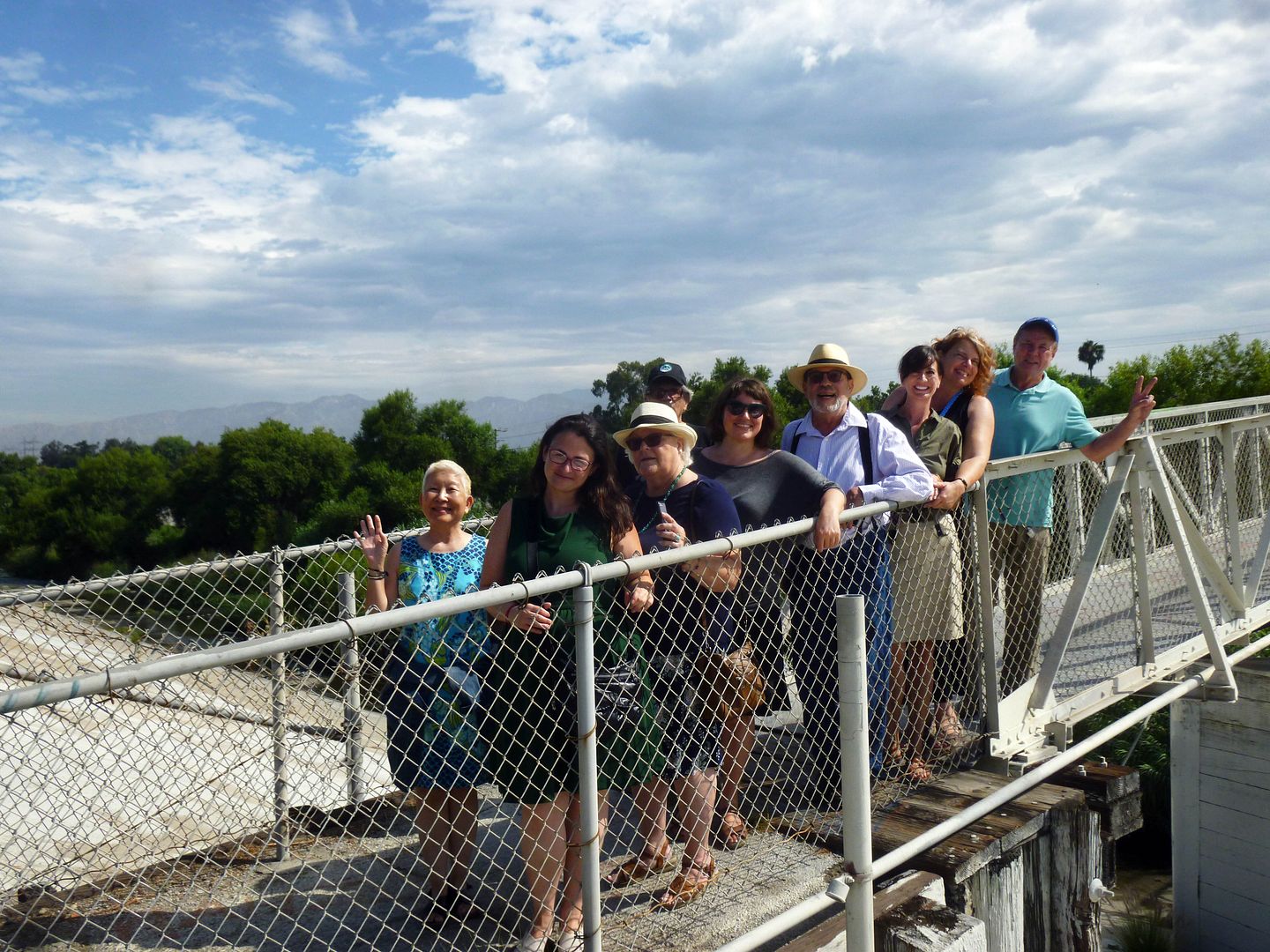 LA Breakfast Club members, with Tom LaBonge on the far right
In 2017, Tom stormed into a Los Angeles Breakfast Club meeting at Friendship Auditorium in Griffith Park and dragged a bunch of us along for
a walk across a bridge that spans the LA River
. I wasn't wearing the right shoes for any kind of urban hike, but Tom was an irresistible leader.
Who could say no to him?
And even though he retired from politics in 2015, he never stopped being a public servant.
Tom and I were never close, but he was a fixture in my LA experience. Before the pandemic limited social interactions, it felt like I'd see Tom everywhere around LA.
I'd always say, "Hi Tom, nice to see you," and he'd turn around with his hand outstretched and say, "Hi, what's your name?"
Every. Single. Time.
And I'd explain that I'd joined his bike rides or that I'd been on the board of the LA City Historical Society or that I was
a member of the Breakfast Club
. I didn't mind that he didn't remember me, my face, or my name—because he encountered
so many
people every day, it would be impossible to remember us all.
Tom died suddenly at the age of 67 this week. I'm incredibly saddened by his passing.
I wasn't prepared to lose him. I'd never even tried to imagine an LA without him.
His death leaves a huge hole in the heart of LA.