[Last updated 6/3/23 4:15 PM PT—The new name of the bridge has been added below.]
Back in 2019, I took a tour of the construction site of the as-yet-unnamed Gerald Desmond Replacement Bridge in Long Beach (now called the "Long Beach International Gateway")—a project that first began in 2013.
Photo: Courtesy of the Port of Long Beach
And as of October 2020, the new bridge is open for traffic—while the bridge it replaced still stands.
With the highest deck of any cable-stayed bridge in the U.S., the replacement bridge will allow for taller ships to pass through the Port of Long Beach's Back Channel.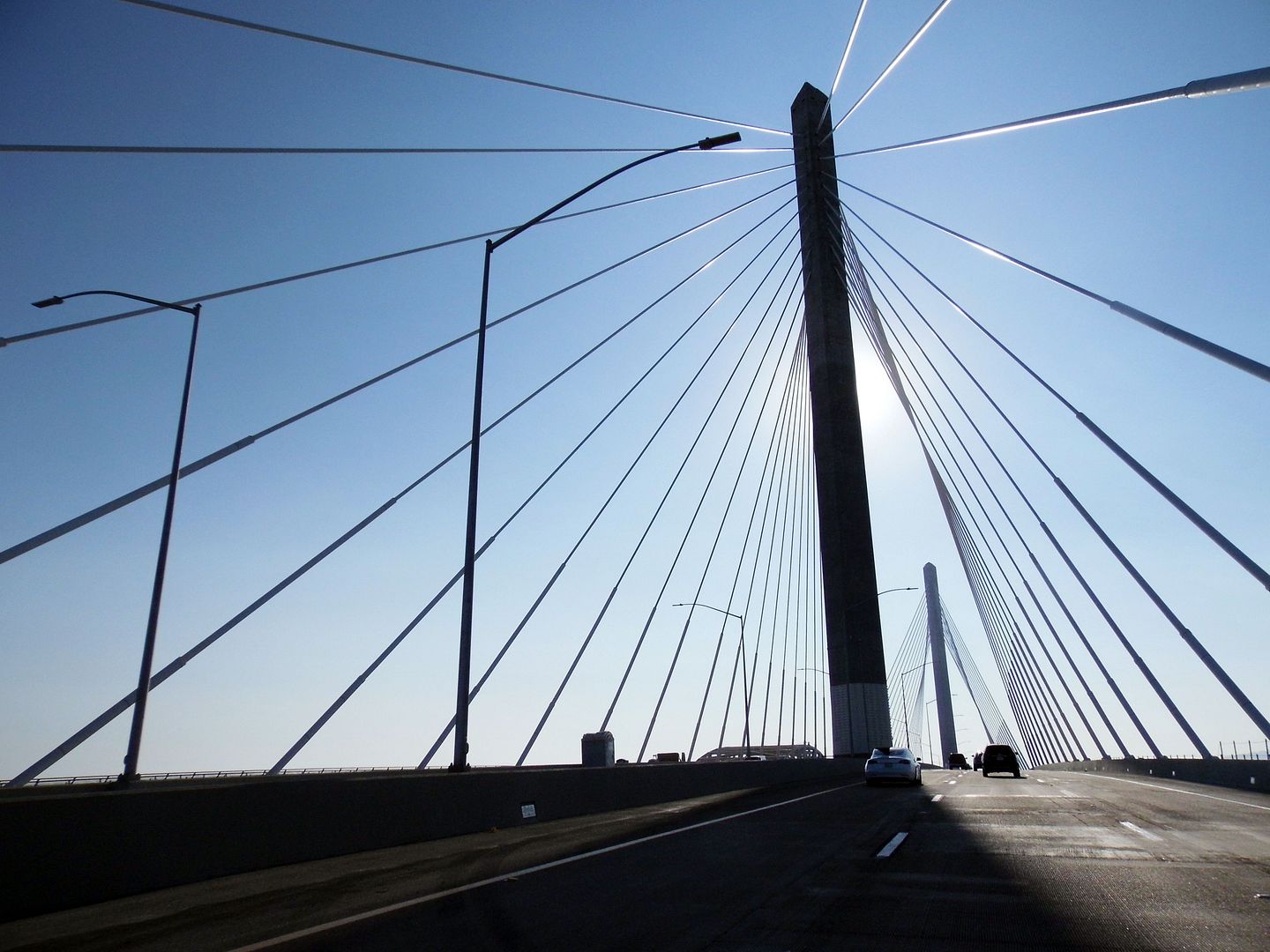 Its 205 feet of vertical clearance is a vast improvement over the old bridge's 155 feet, which modern-day container ships can't clear. Now, this new bridge will reportedly accommodate a huge percentage of the U.S. cargo traffic—not only in the waters below, but by truck on its roadbed.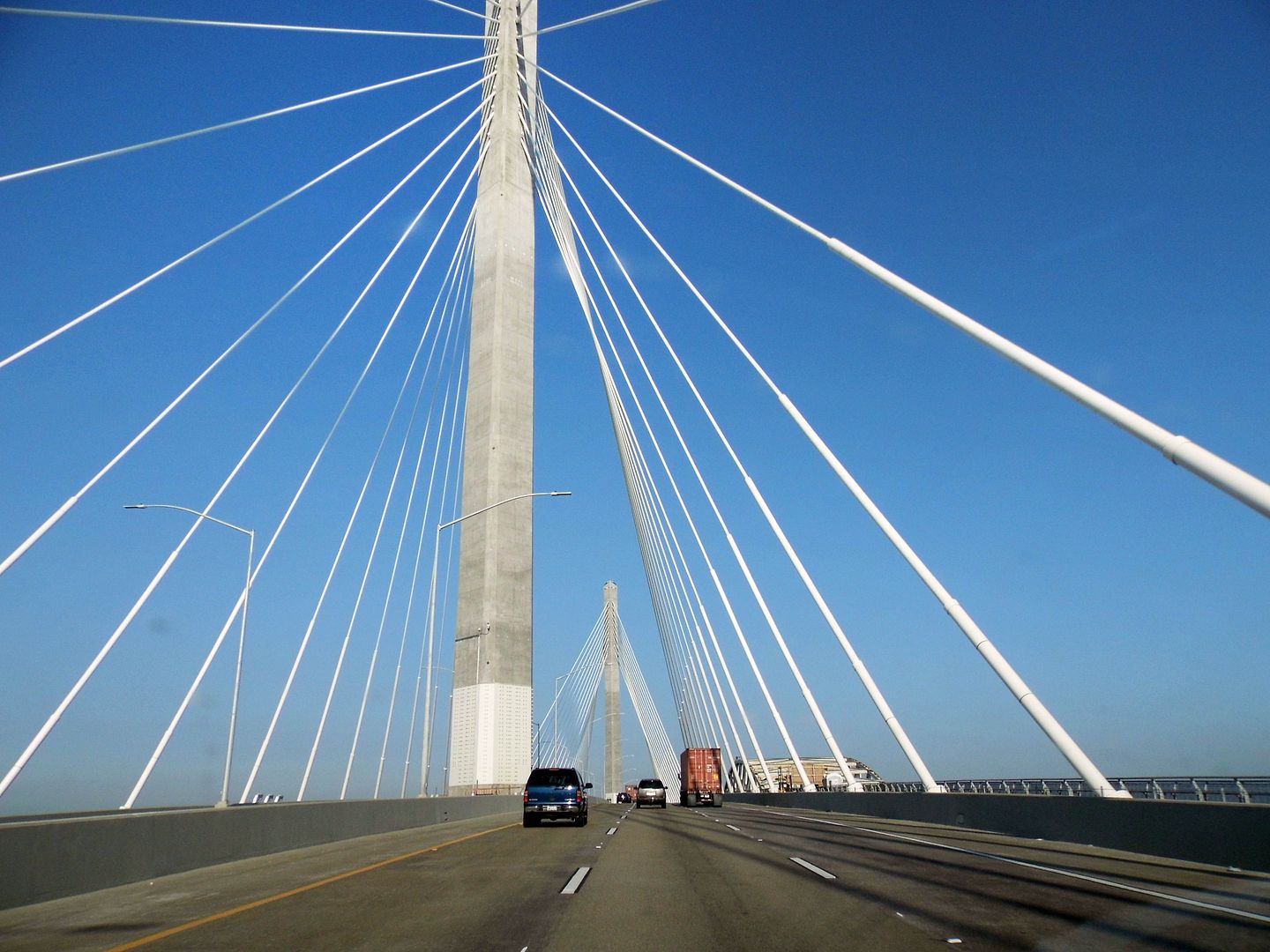 Having been nicknamed the "Bridge to Everywhere," it's also California's first long-span cable-stayed bridge—in which 40 cables (or "stays") connect directly from the road deck to the bridge's load-bearing 515-foot towers (or pylons).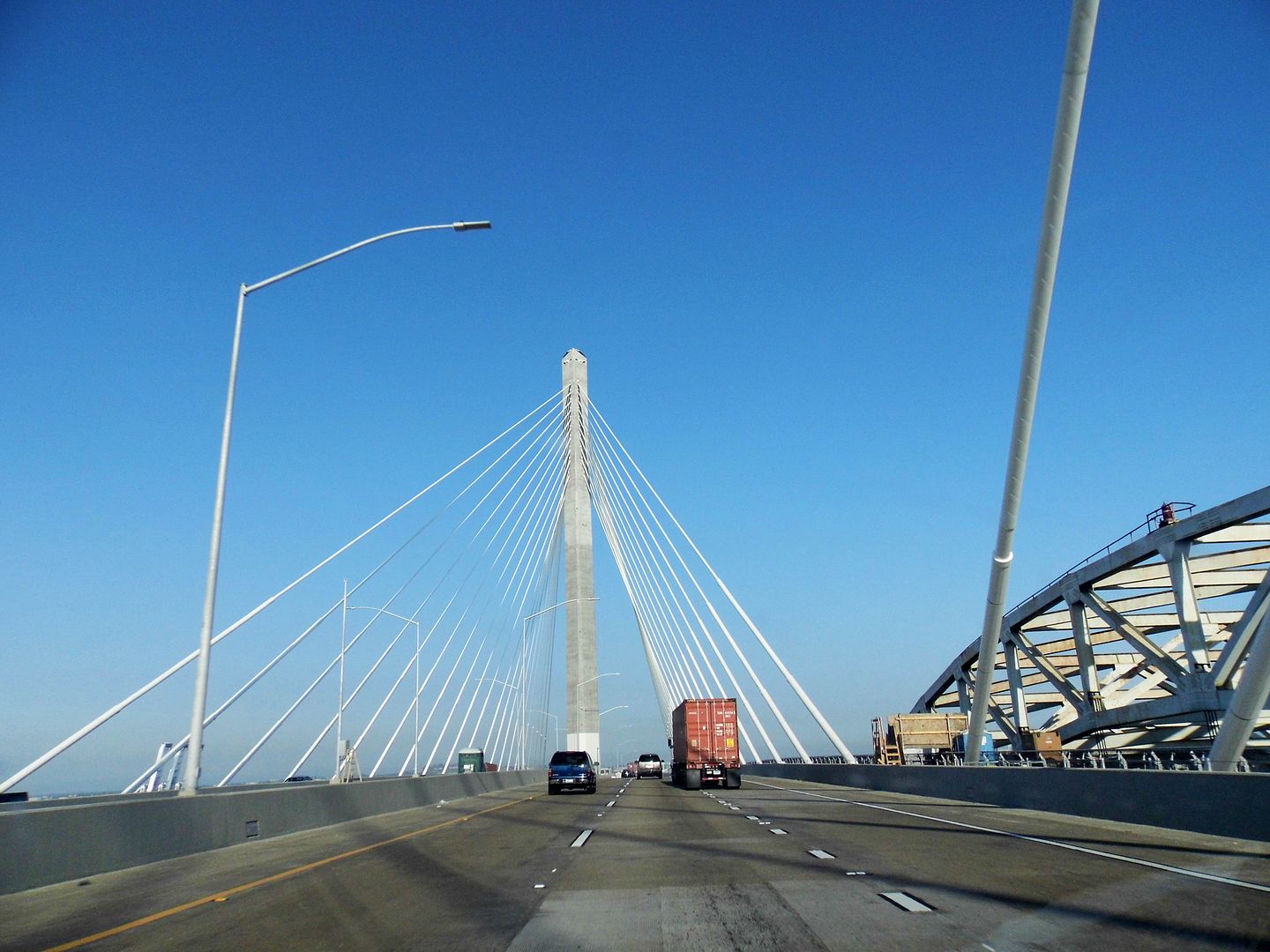 In traditional suspension bridges, the entire bridge being "suspended" from above.
By comparison, the circa 1968 Gerald Desmond Bridge is a through-arch bridge—one that had been disintegrating so badly, nets were hung under its trusses to catch falling pieces of crumbling concrete.
Of course I had to drive across it—and more than once.
Each time I started from the 710 freeway on the Long Beach side...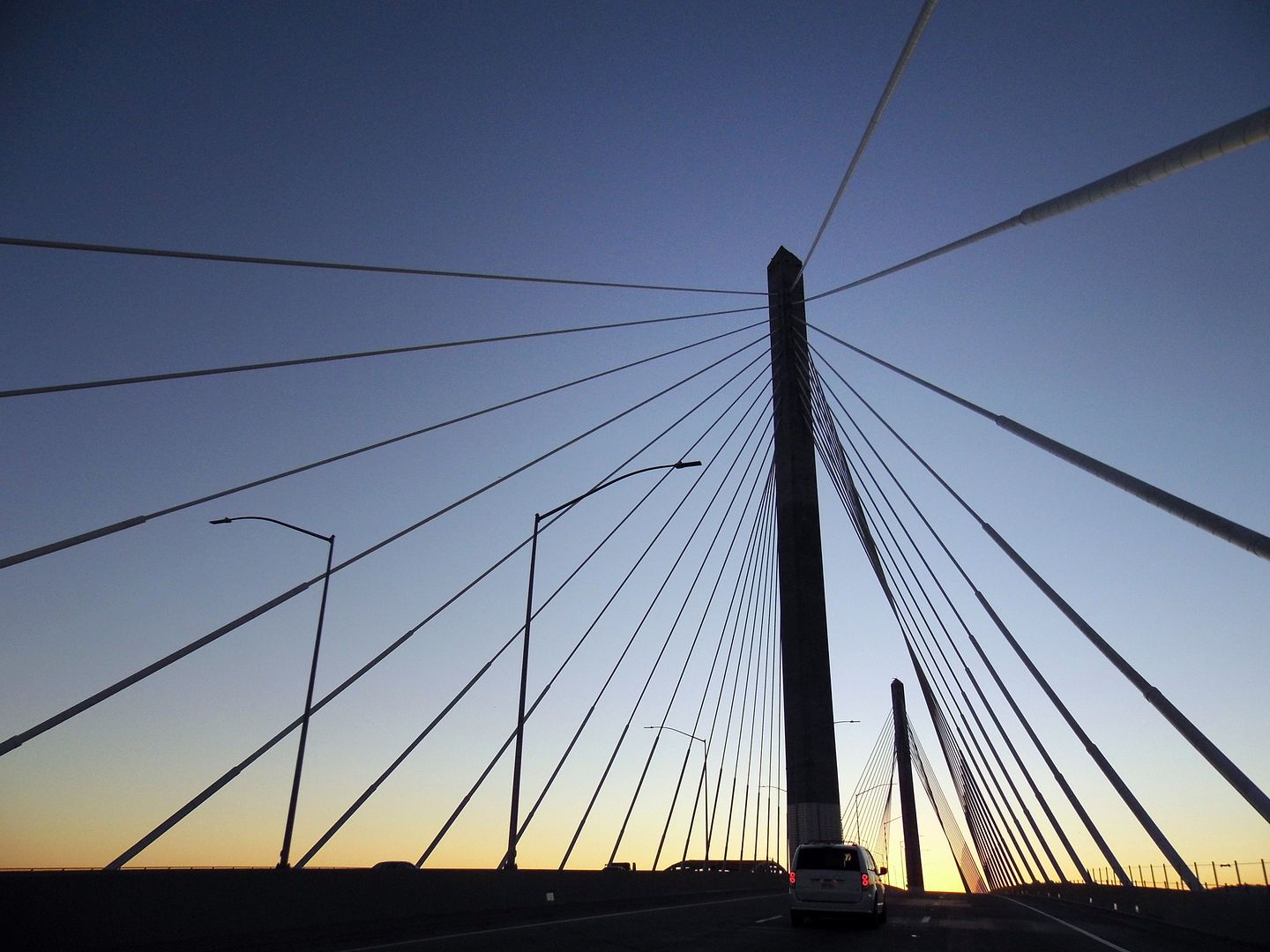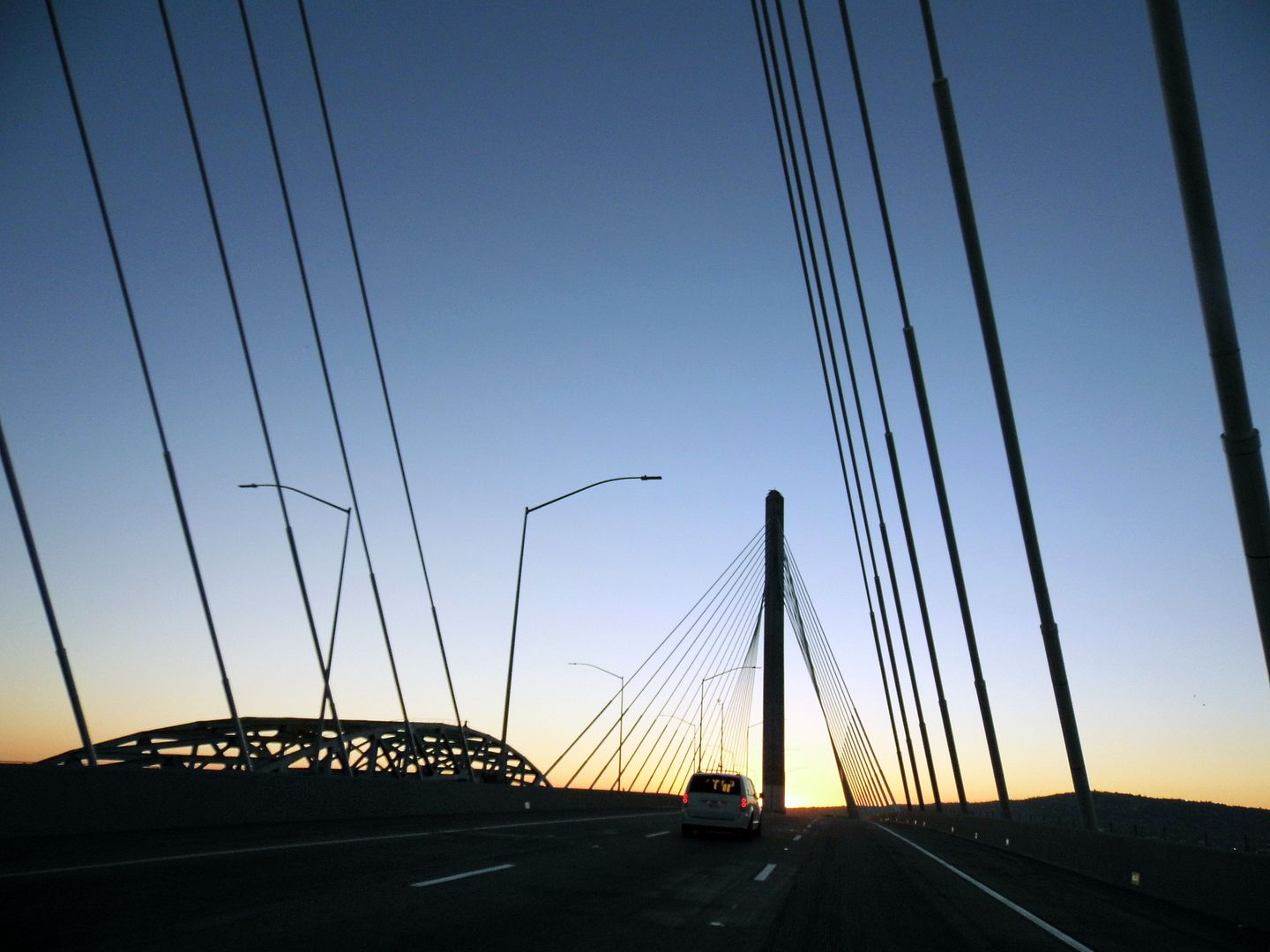 ...only to turn right back around and return the way I came.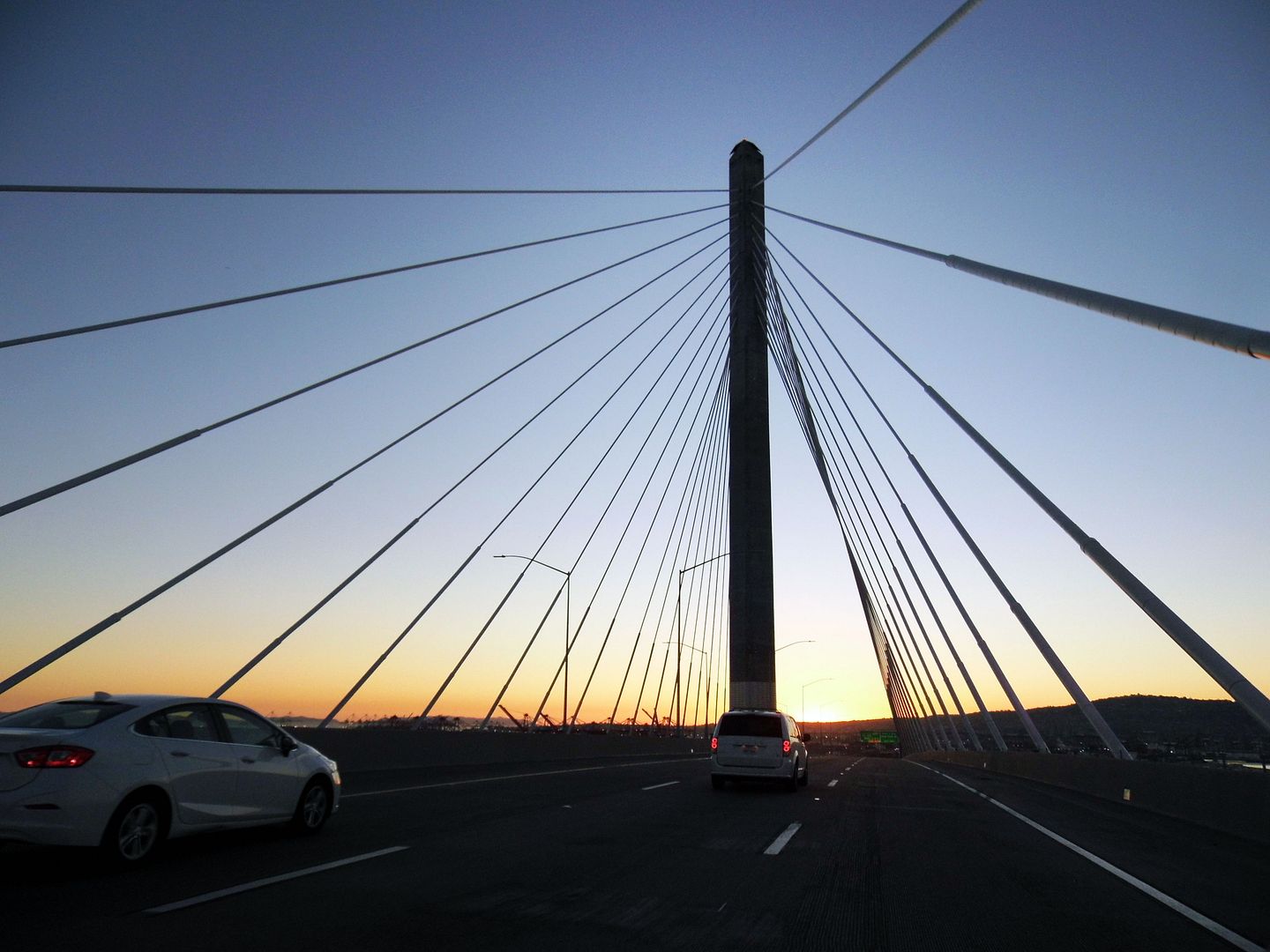 A pedestrian path and observation deck was supposed to have opened by now—but the year 2020 didn't go the way anybody had planned.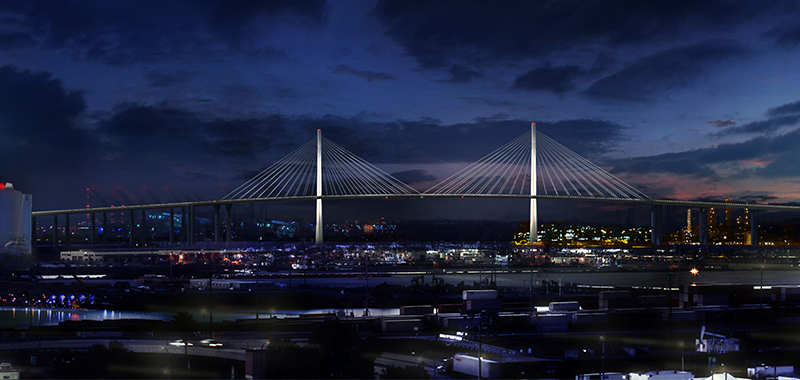 Photo: Courtesy of the Port of Long Beach
One feature that
has
debuted as of December 2020 is the nighttime LED lighting design—whose color scheme will change depending on holidays, seasons, sports championships, and whatever else determines the hue of
LA's City Hall
, the top of the
US Bank Tower
, etc.
View the video below to watch drone footage of traffic crossing the newly-completed bridge.
Related Posts: