In 1933, Frances Logan and Charles (Pop) Logan founded their own eponymous candy shop at 216 N. Euclid Avenue in Ontario, California.
Once called Logan's Candy but now known as Logan's Candies, it's best known for its Christmas candy canes—but it also caused a stir for going "Dodger Blue" last year upon our hometown team's World Series win.
And second only to the Christmas season is Valentine's Day, when the shop breaks out the cinnamon striped candy canes.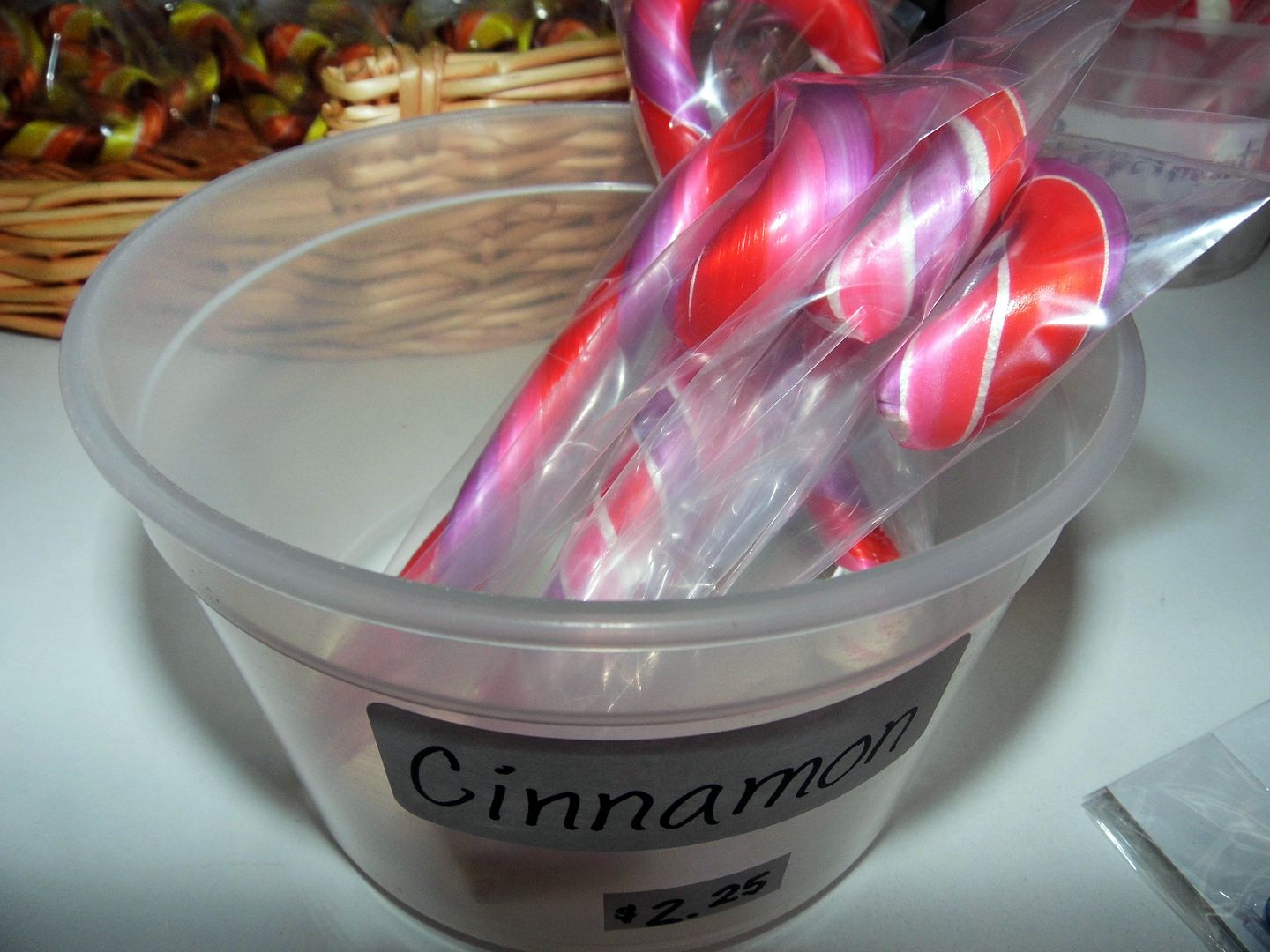 Although I'd witnessed
a candy cane-making demo
at Christmastime back in 2012, this year I decided to return in January—once the crowds died down a little—to revisit the confectioners, now located on B Street, a two-minute walk from their original location.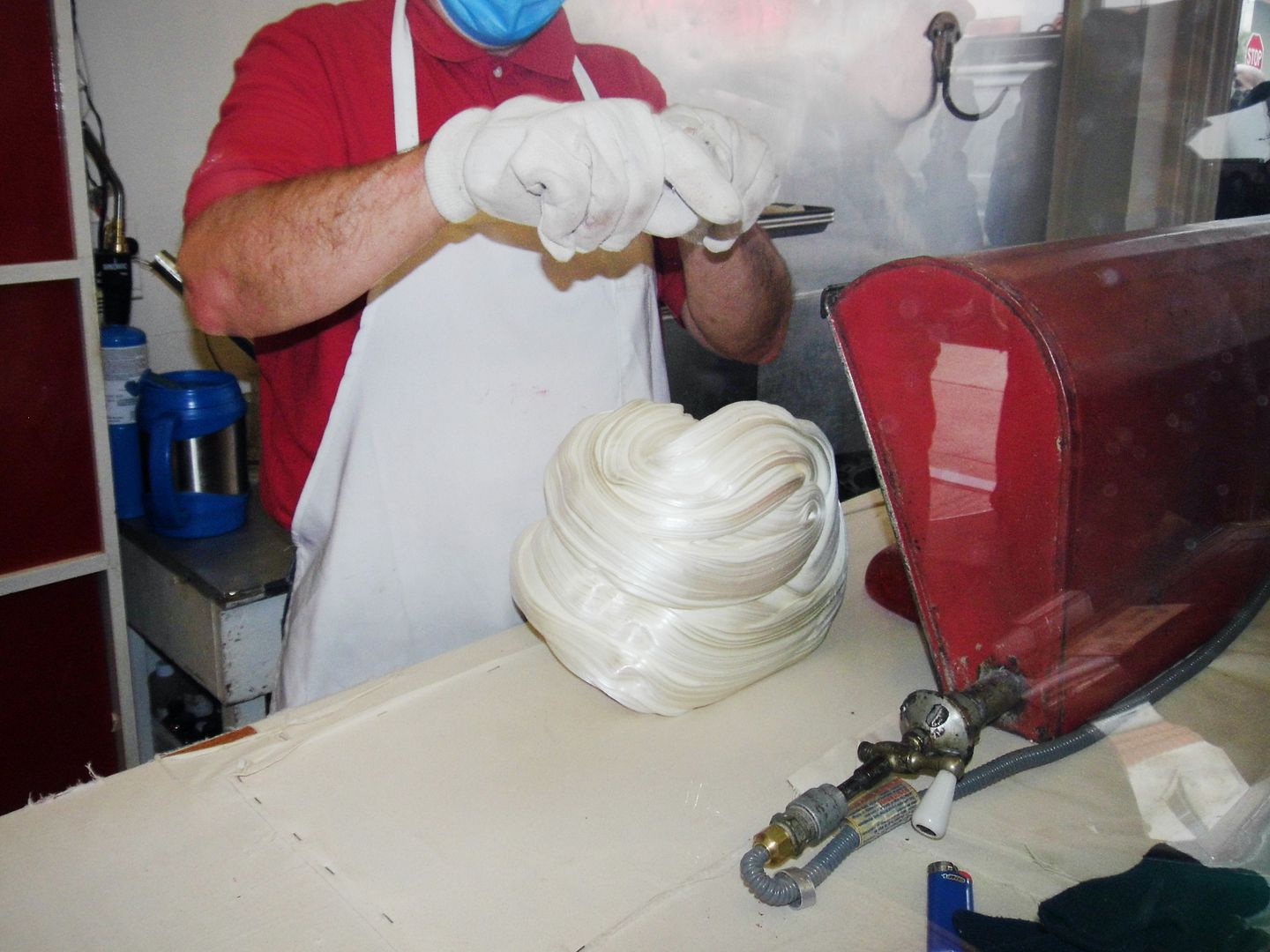 Again with the scraping and folding and slapping of the boiling sugar, which eventually becomes solid and is stretched over and over again on a wall hook until it's winter white.
Part of the mixture is sliced away and colored with flavorless dye...
...while the rest of the white part gets flavored without color.
Last weekend, it was pink lemonade candy canes...
...getting twisted and stretched within and inch of their life...
...some of which got pressed into a mold to create candy "pillows" that break apart and scatter when they thwack the molded stick on the counter.


We got to eat those literally hot off the presses. It never occurred to me that a candy cane would ever be hot.
I like them better that way.
While they've got their assembly line going—creating traditional hook-shaped canes or hear-shaped candies—they also dole out straight hot stick that you can bend, twist, or pretzel yourself (and then eat immediately like I did, or take home for later).
The demonstrations are clearly for kids—but I find them fascinating. I laugh at all of owner Jerry's cheesy jokes, even though I've heard them before. (Surely some of them he's been telling since he started working there in junior high school). I'd even be willing to give the 6-foot-long "World's Largest Candy Cane" a lick to make sure it's still good.
Instead, I got a heart-shaped, root beer-flavored candy cane (shaped by a professional, and not me). It literally tastes like root beer without the bubbles. I just wish there was a way to warm it up.
Because of COVID-19, Logan's had to restrict the capacity of their candy-making demos. Reservations generally open up on Mondays for the following weekend and require paying a nominal fee (I paid $5).
If you can't make it out to Ontario, you can watch a video of the demo from a kindred spirit fellow blogger, California Through My Lens, below: