Back in November, the larger-than-life biomorphic buildings known as the Cabazon Dinosaurs were kicked up a notch by being painted in Christmas colors—green for Dinney, the 150-foot-long Apatosaurus/Brontosaurus, and a Santa suit for Mr. Rex, the three-story concrete Tyrannosaurus rex.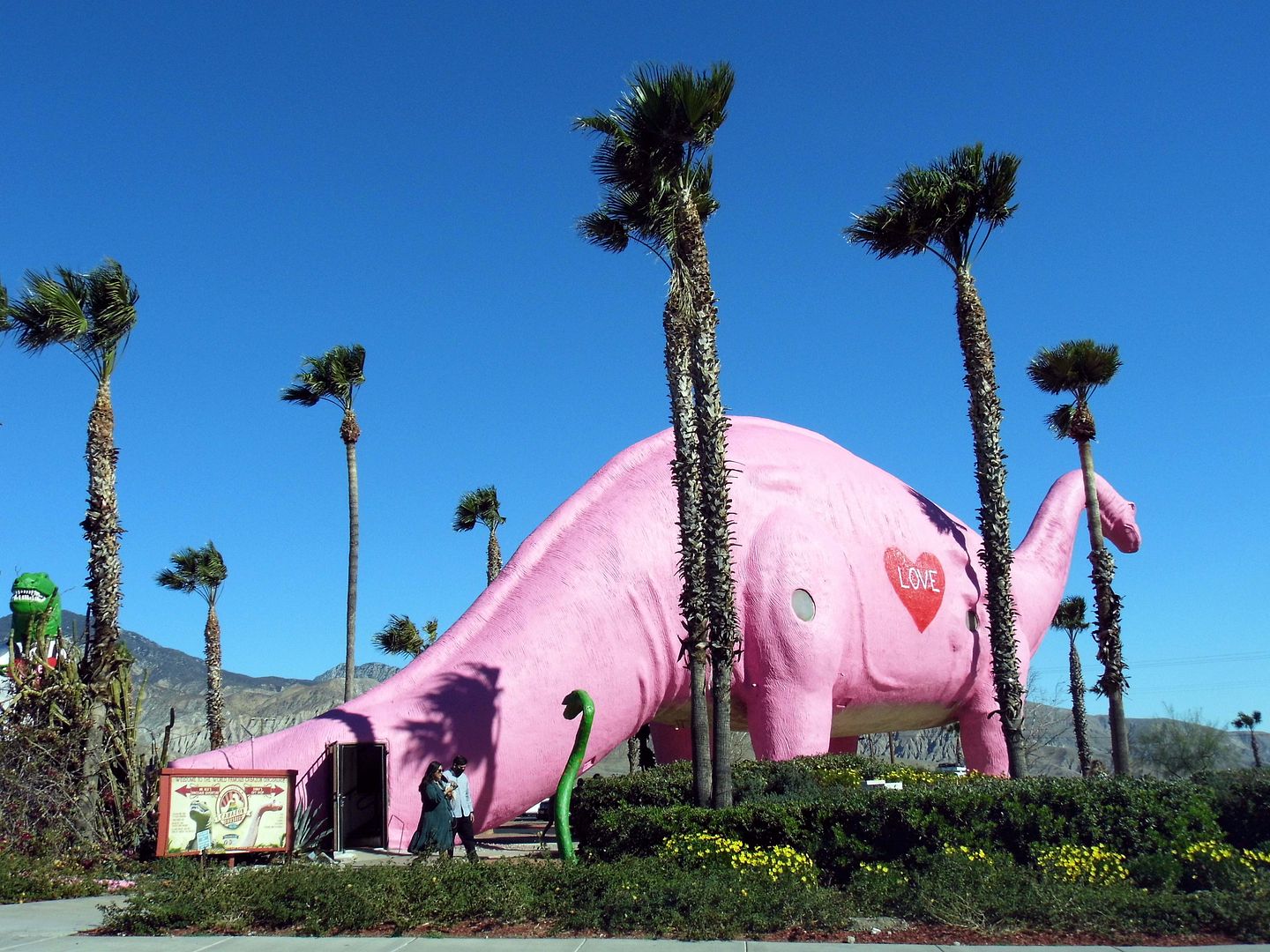 I didn't think it could get any better than that—but much to my delight, they've now been repainted once again.
Mr. Rex has changed out of his red suit and into a black tie...
...and Dinney is now sporting a very au courant shade of pink.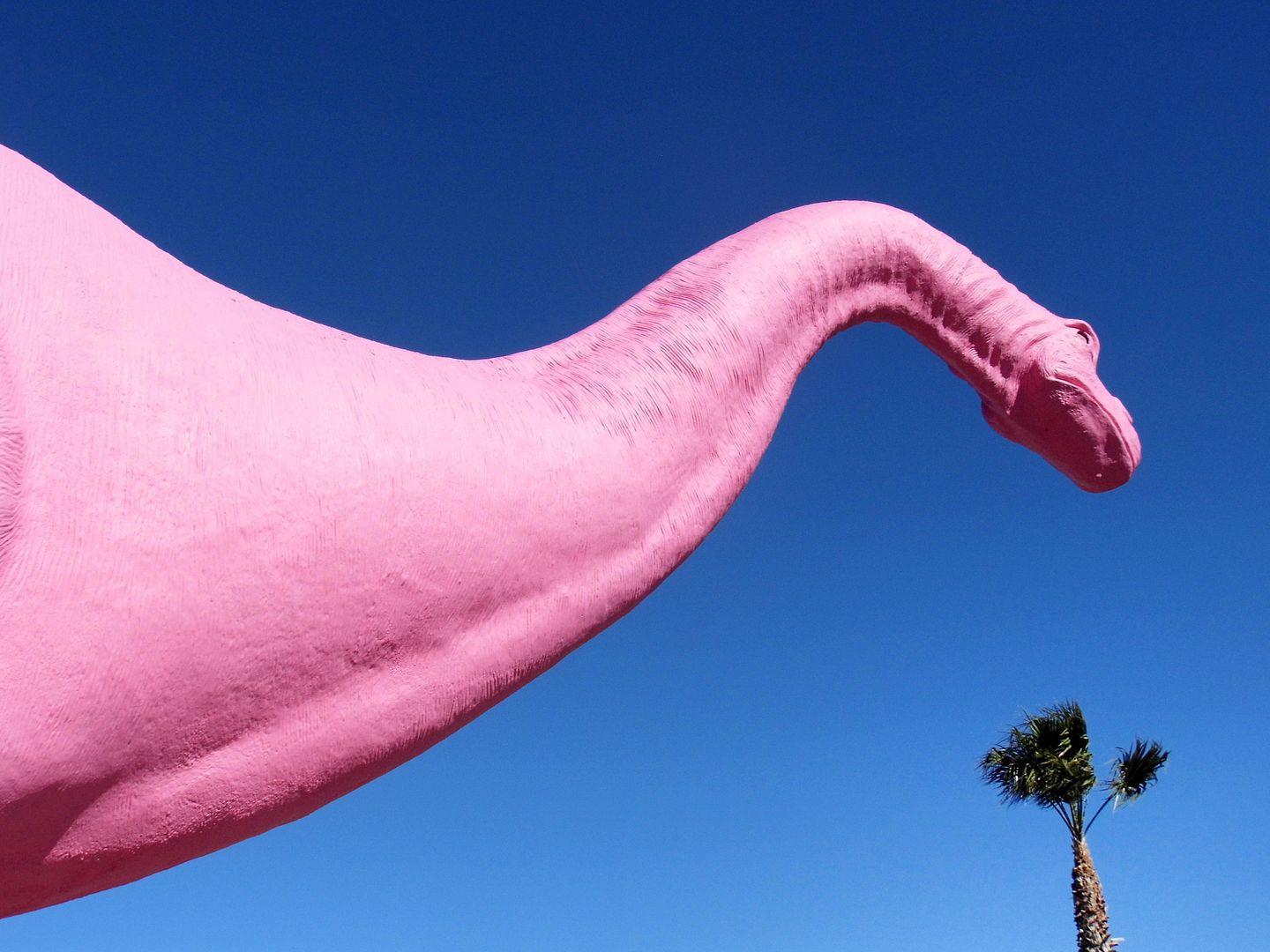 If you ask me, it's quite becoming. But I'm not a purist when it comes to monolithic depictions of extinct creatures.
They sure do brighten up that stretch of the 10 Freeway, which could use a little razzle-dazzle (aside from the Morongo Casino next door).
And we could all use a little more love these days.
The rotating color scheme seems like a great way to draw in repeat visitors. At least, that's how it worked on me.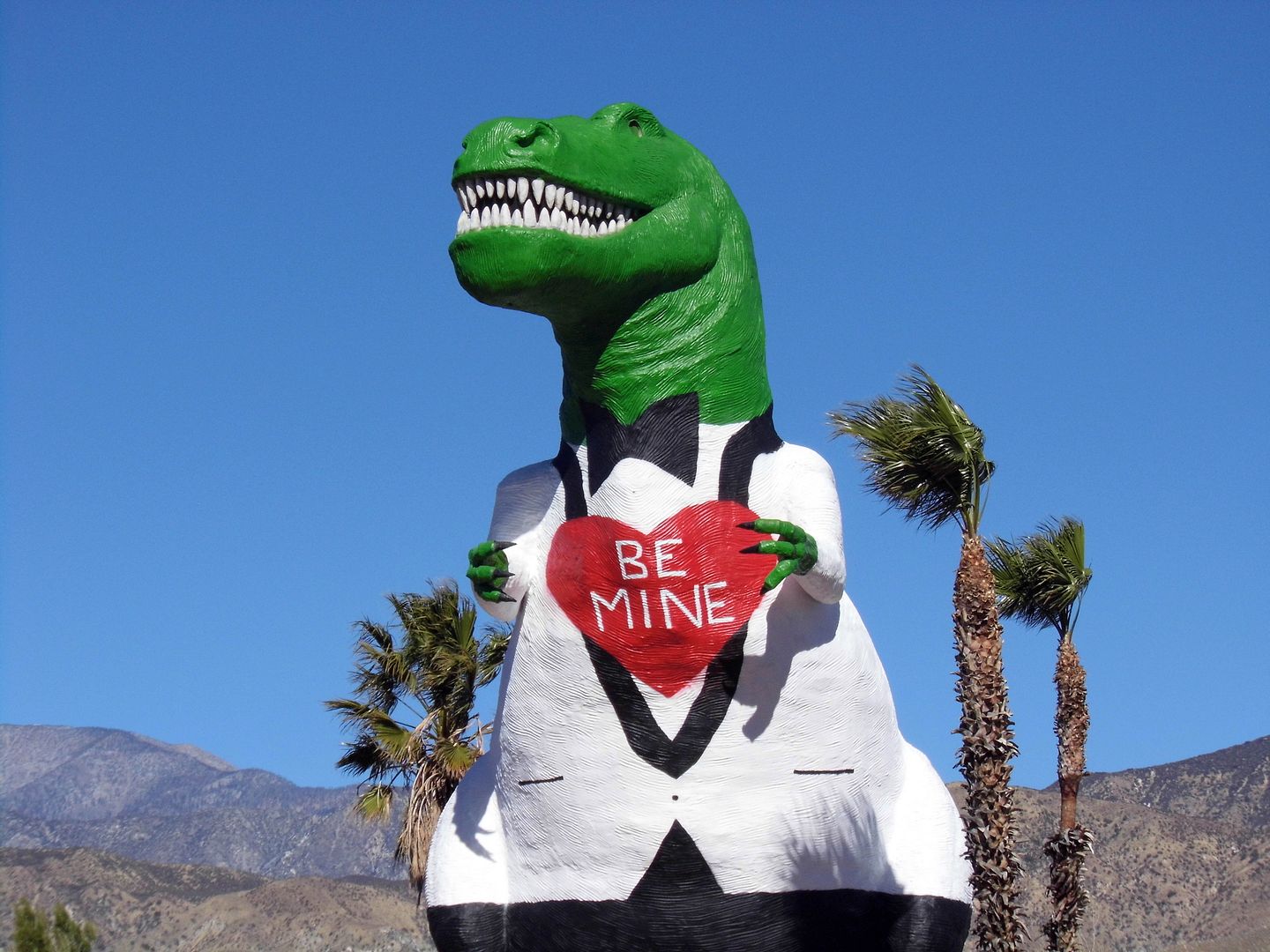 Once I'd done the whole experience back in 2019, I couldn't think of a reason why I'd ever need to go back.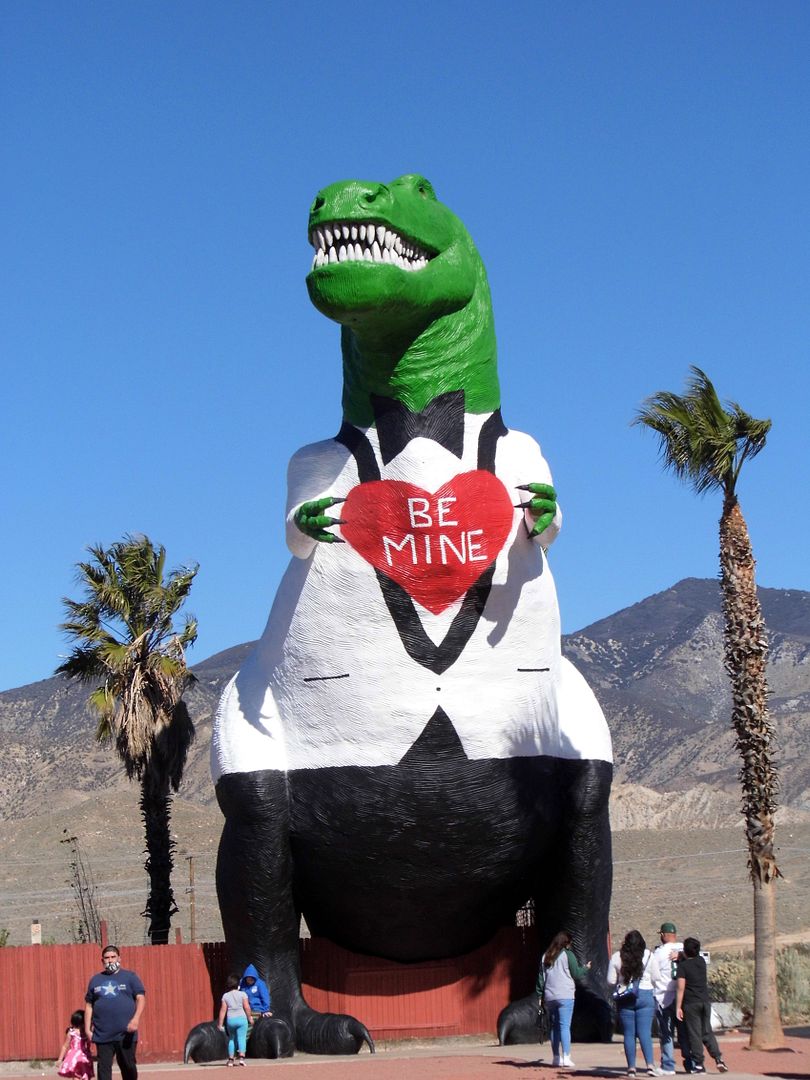 But now I can't imagine not going back if the dinos get dressed up for some other occasion.
What a wonderful canvas they've turned out to be—right there in the Southern California desert.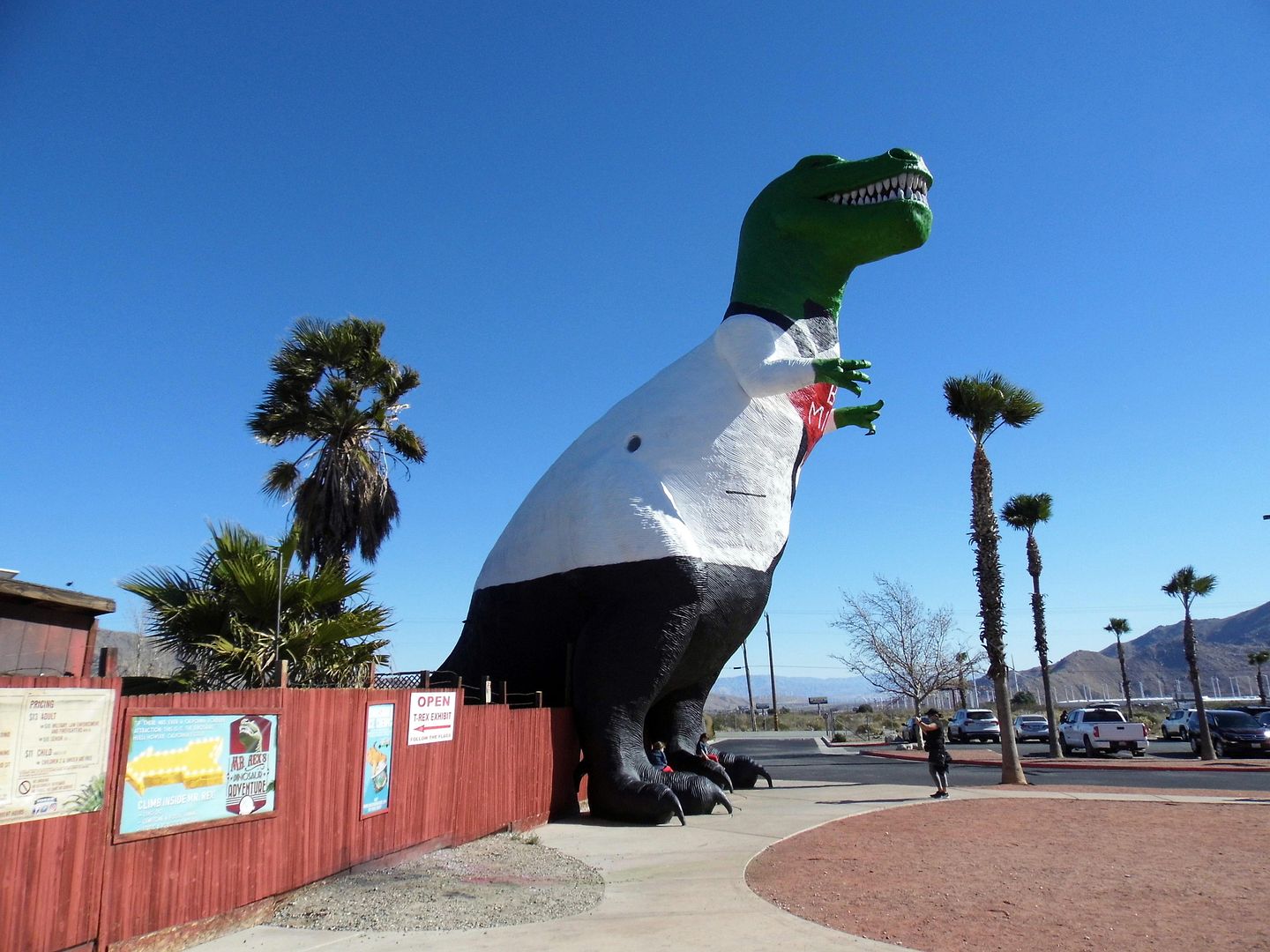 As was the case for Christmas, the attraction is open for limited extended hours—when there are Valentine's Day-themed lights illuminating the outdoor dinosaur garden in the back that leads to the climb up into Mr. Rex.
I may skip that part this year so I can avoid the "couples photo opp."
But please oh please let them do something special for Halloween this year!
Related Posts: