I don't stop at the Cabazon Dinosaurs every time I pass them on the 10 Freeway on my way to or from Palm Springs or Joshua Tree...

...but last weekend, I'd heard there was a special reason for me to go.
I'd already witnessed how the dinos have changed a bit over the years, especially in their coloring, which was grayish back in 2009...
2020
...and now, in anticipation of the 2020 holiday season, Christmas tree green.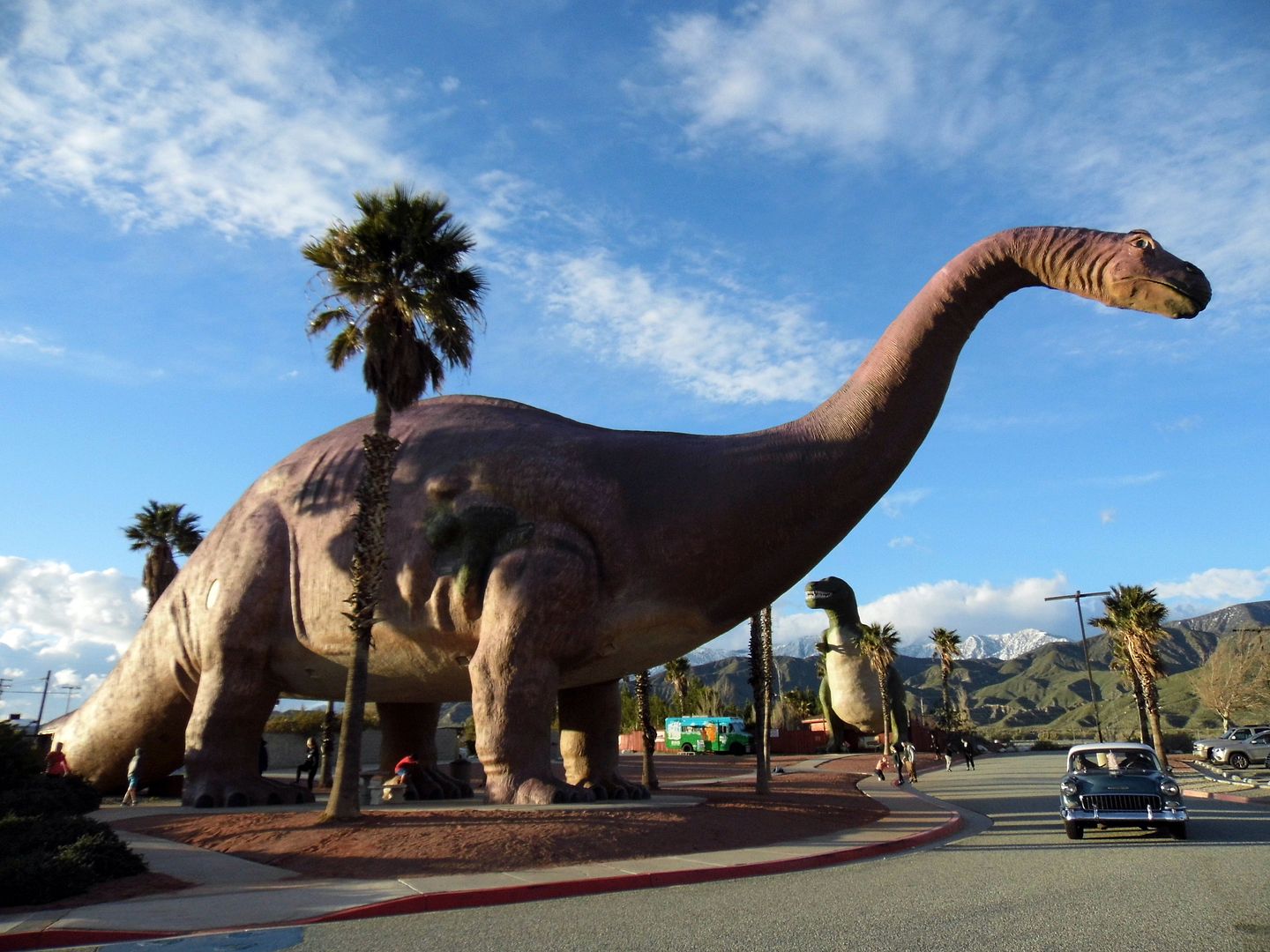 And it's not just Dinney, the the 150-foot-long Apatosaurus/Brontosaurus...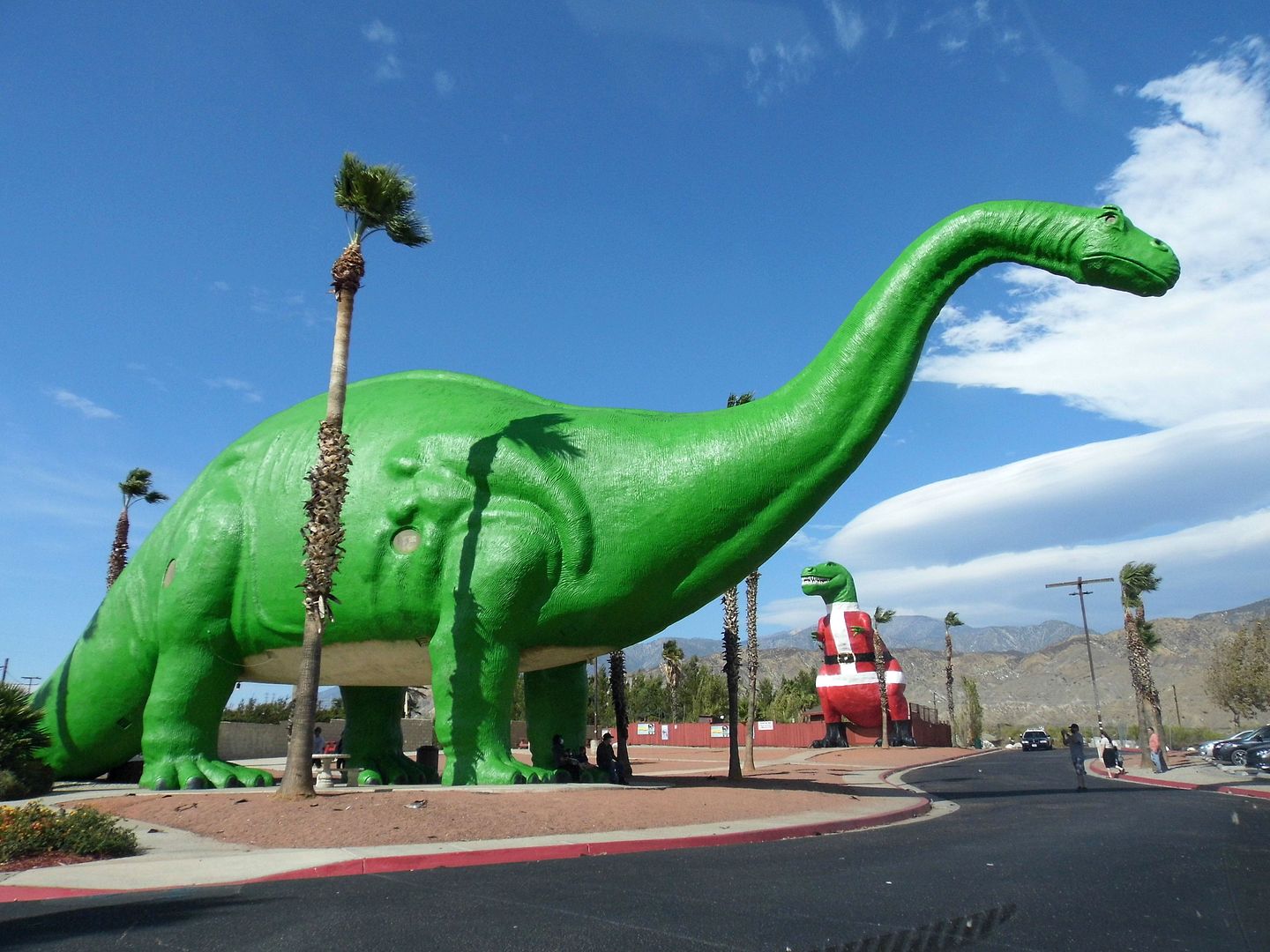 ...but also Mr. Rex, the three-story concrete Tyrannosaurus rex who's now wearing a painted-on Santa suit.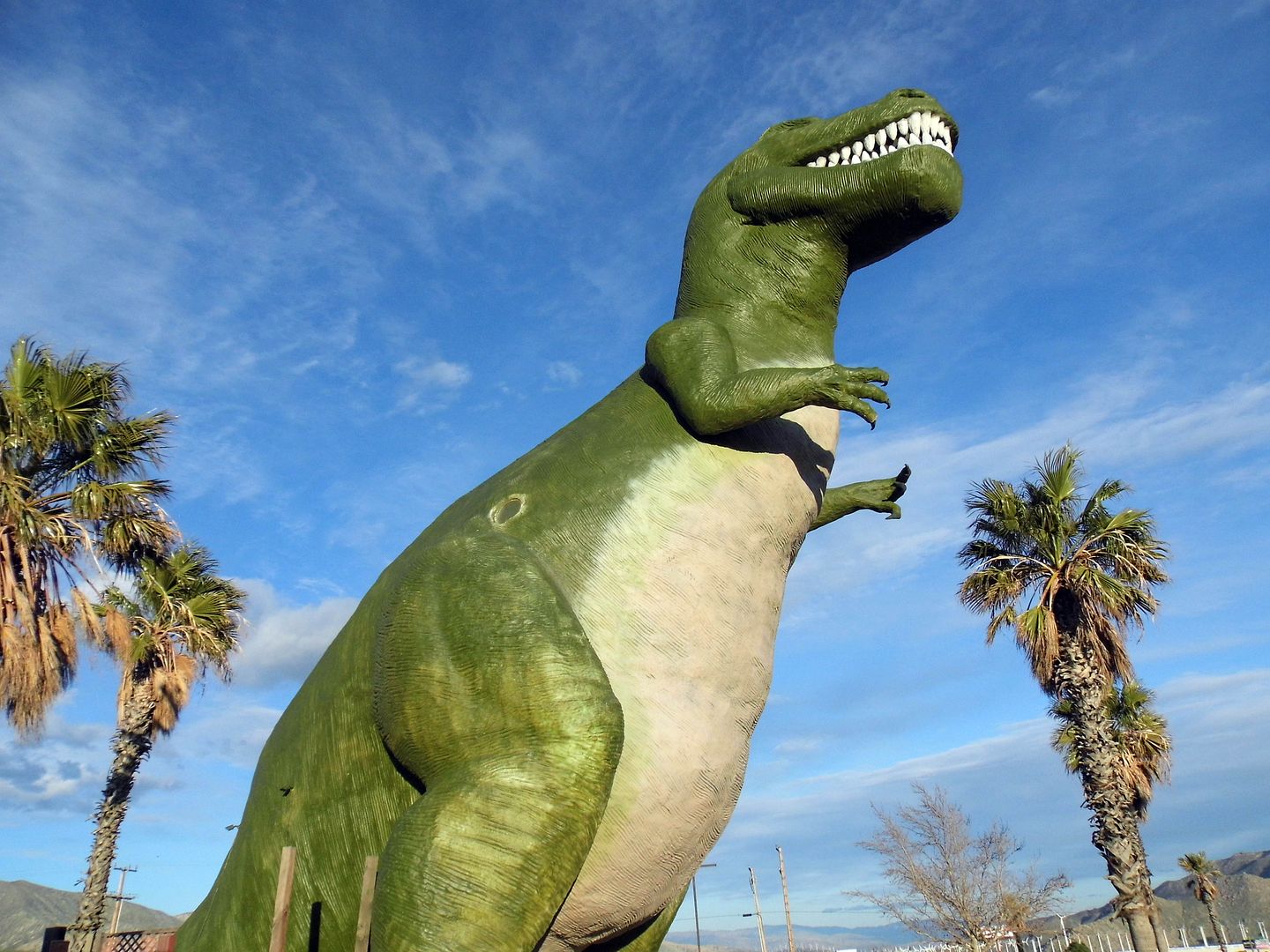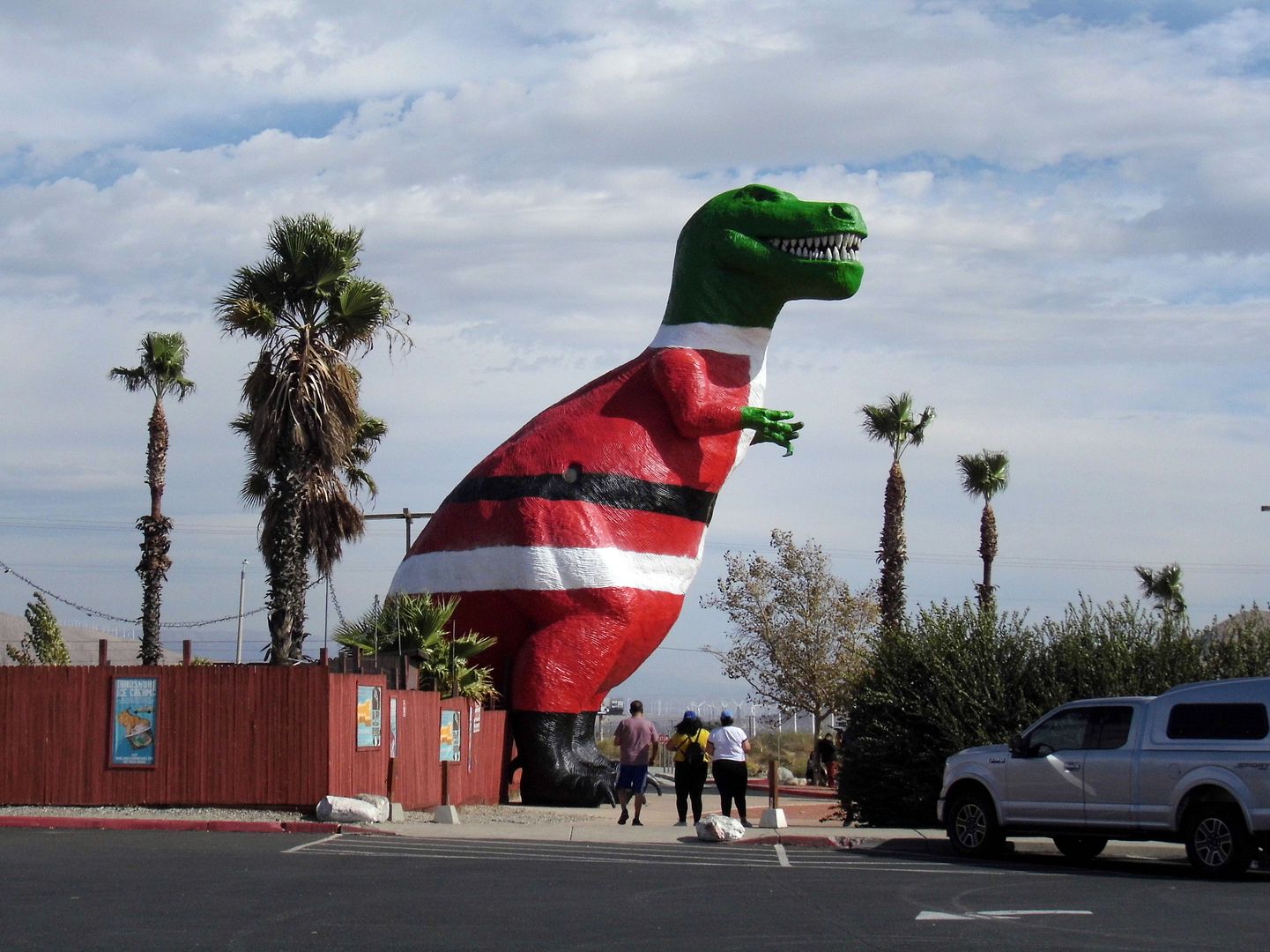 ...and this is the first time ever that either one has been painted in Christmas colors since Dinney was completed in 1975 and construction on Mr. Rex ceased in 1986.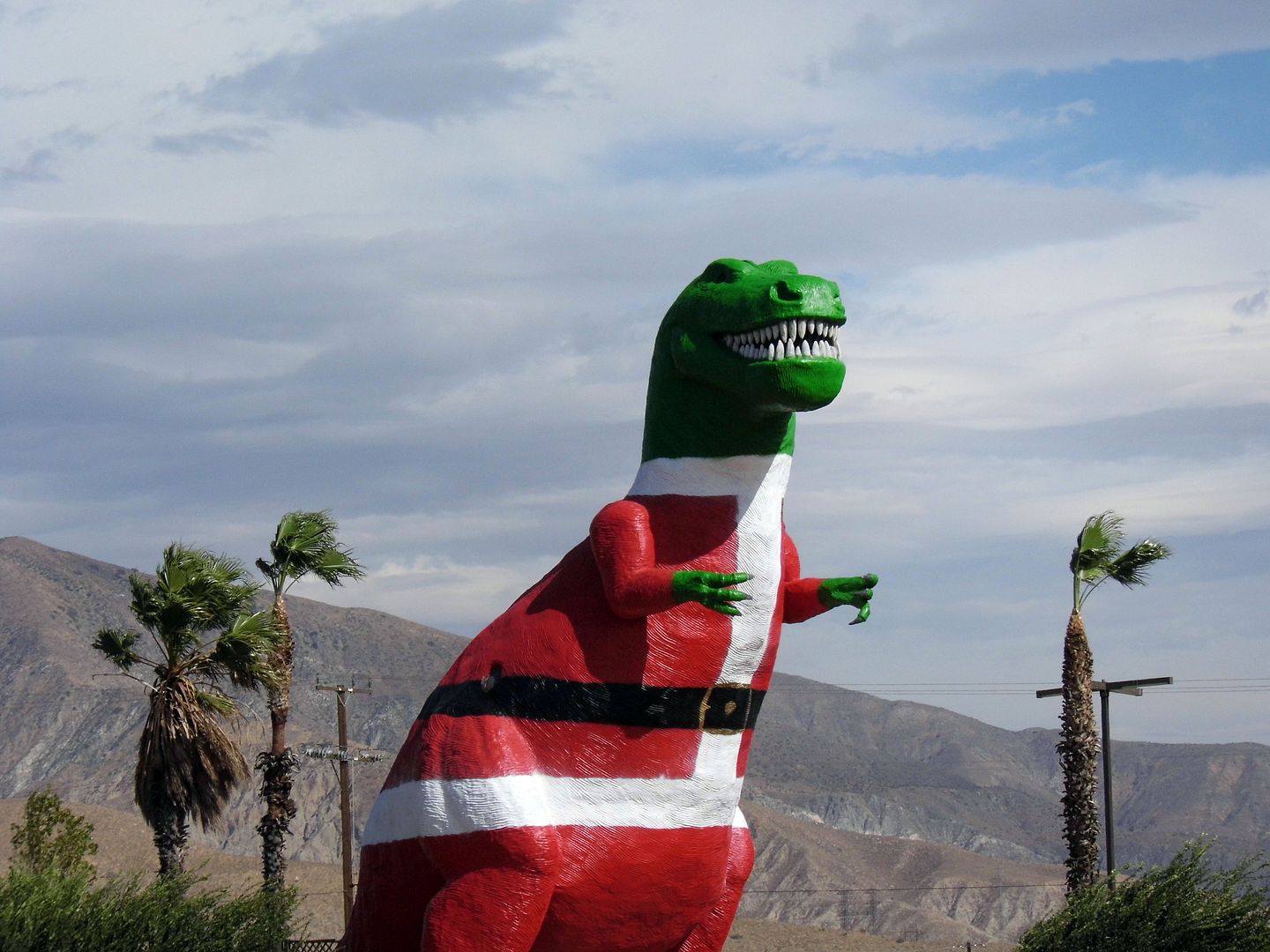 I thought these larger-than-life biomorphic buildings were pretty crazy to be plopped down in the middle of the desert
before
—but now they've been kicked up a notch, to say the least.
At night—while the attraction is open for limited extended hours—there are holiday lights illuminating the dinosaur garden in the back that leads to the climb up into Mr. Rex.
And what delighted me the most was to see Dinney's eyes glowing an alien green light, something that his creator had initially imagined but that hasn't come to fruition until now.
Now we've just got to figure out how to implement the other "lost" feature of Dinney that Claude Bell dreamed about—breathing fire!
Related Posts: