I had Waterfront Park in San Diego saved to my map, but I couldn't remember why.
And last December—when I visited the harbor area at San Diego Bay, took a tour of the
Maritime Museum
, and found myself across the street—I decided to walk through.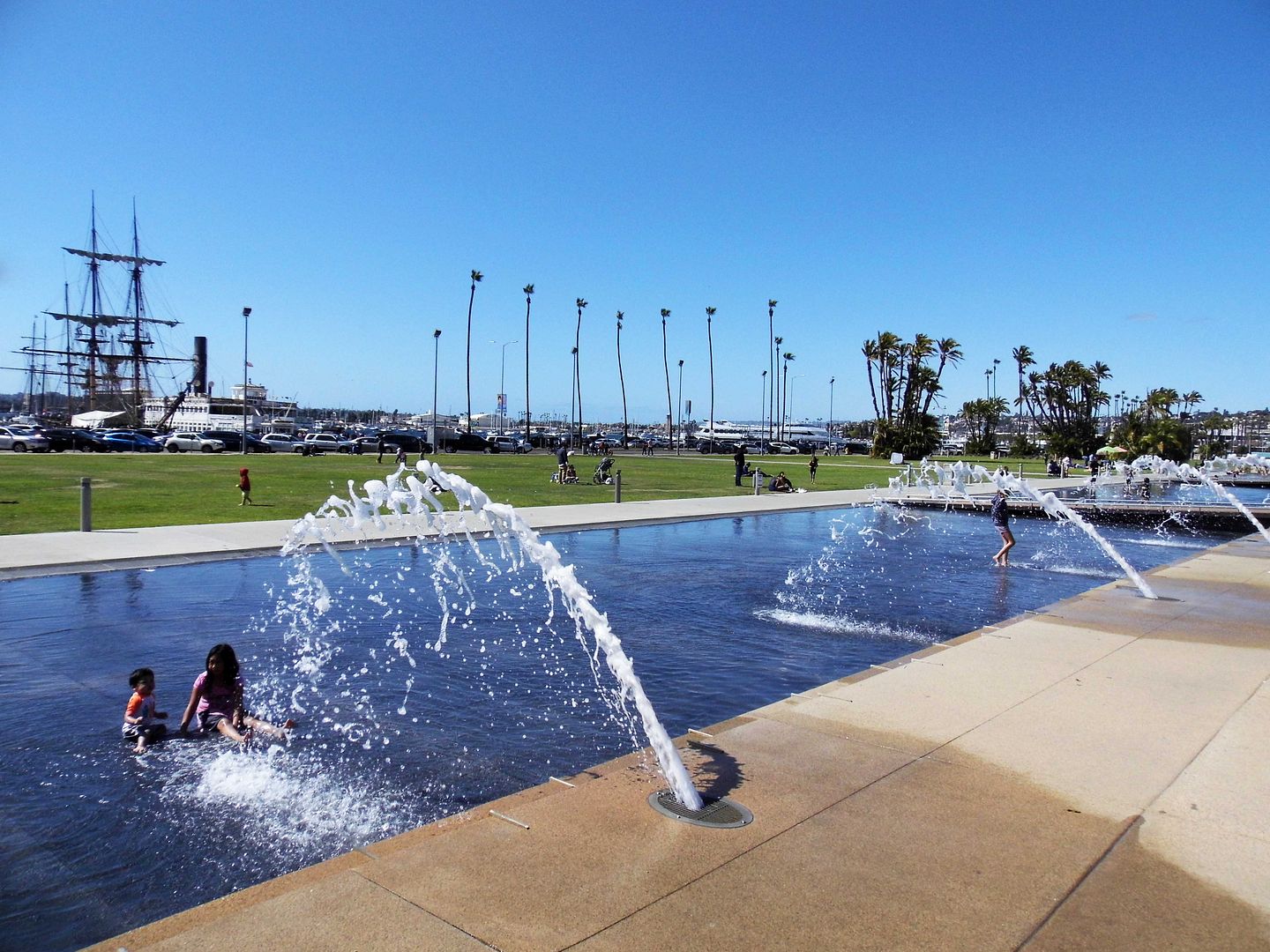 But at the time, I was with a friend, and we were on our way to get lunch, so I didn't stop to really
look
.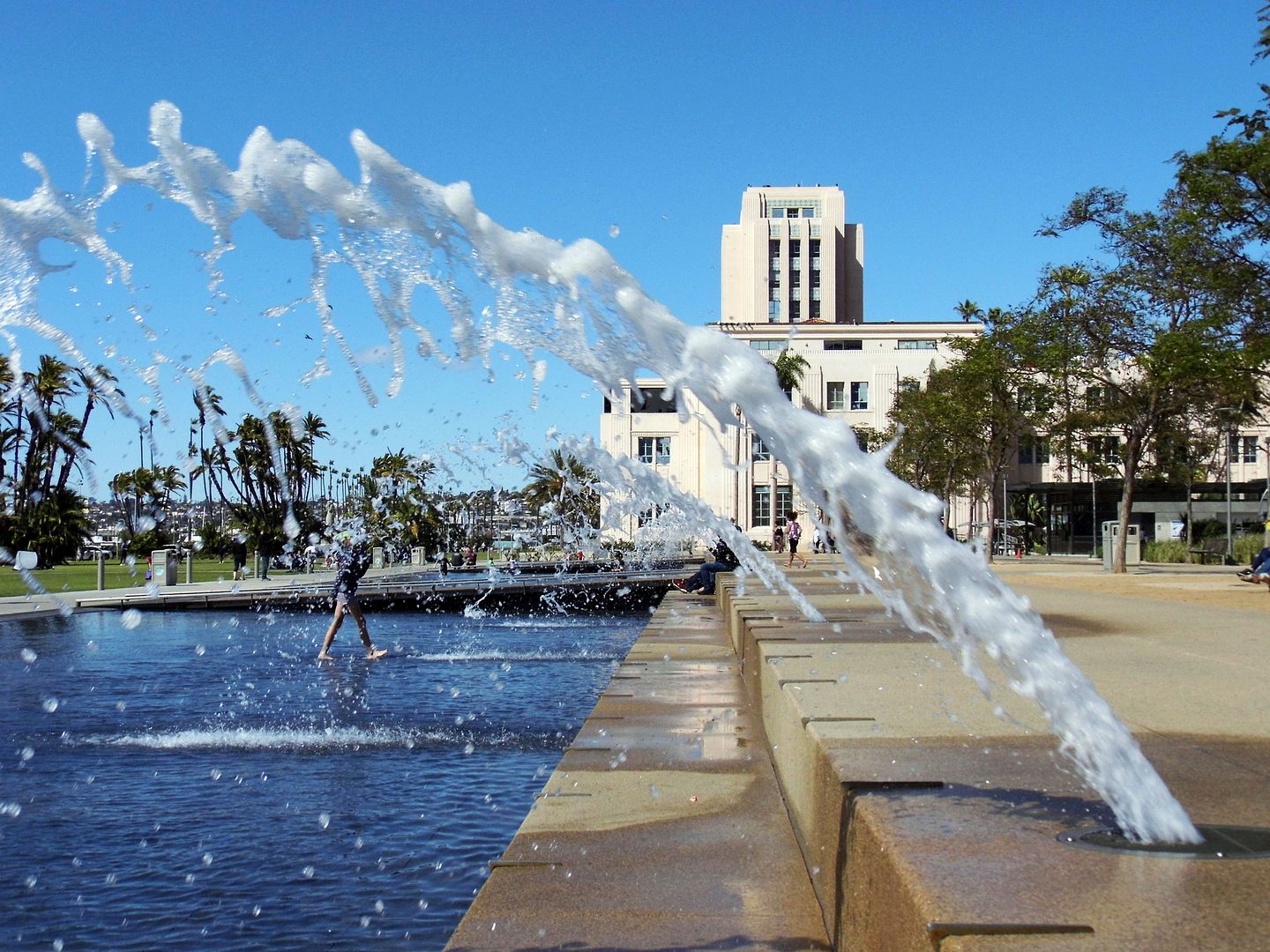 Making only a cursory survey of the area, I admired the WPA-era architecture of the 1938 San Diego County Administration Center...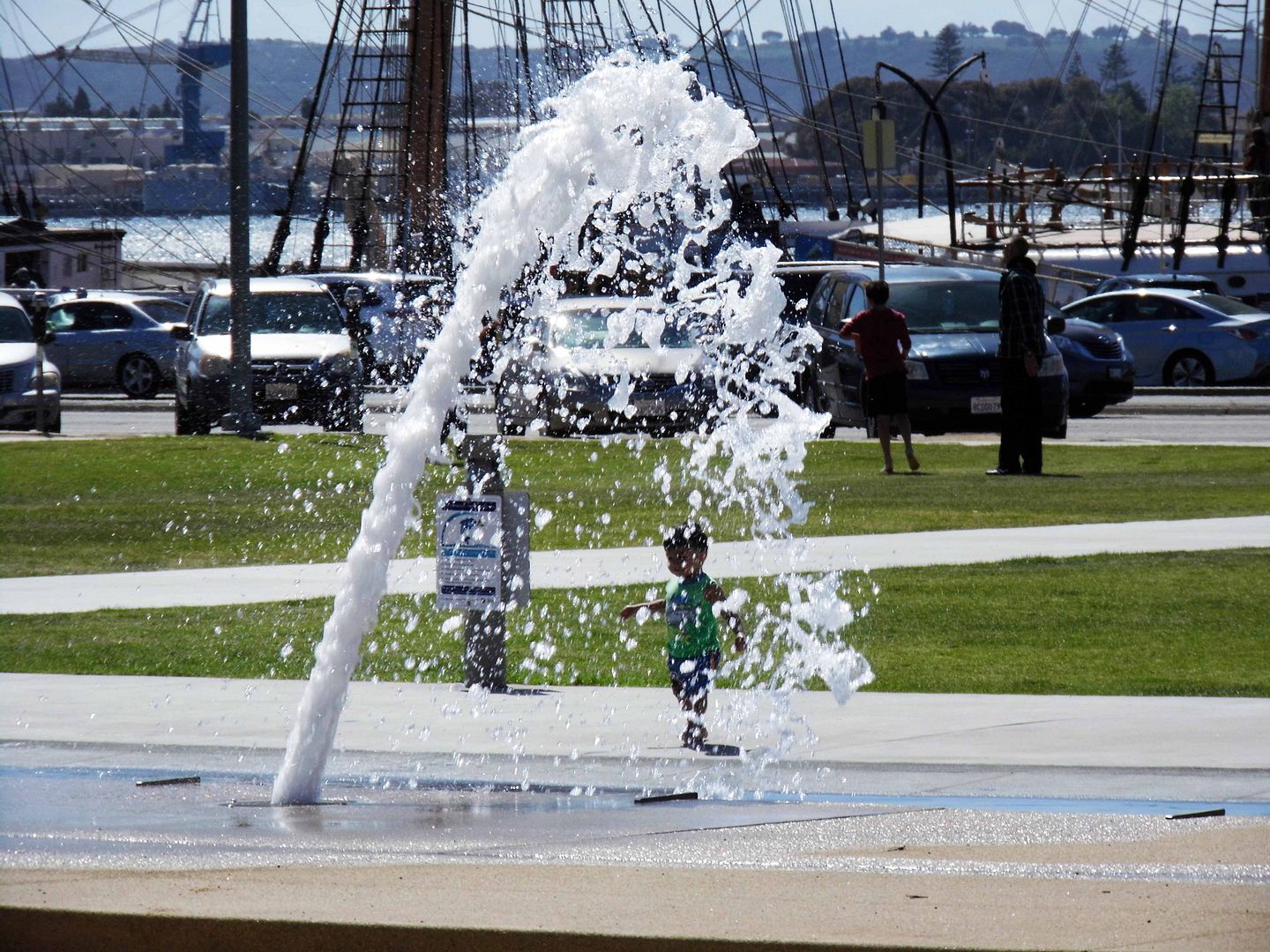 ...as I strolled past dozens of children playing in the wide-open space...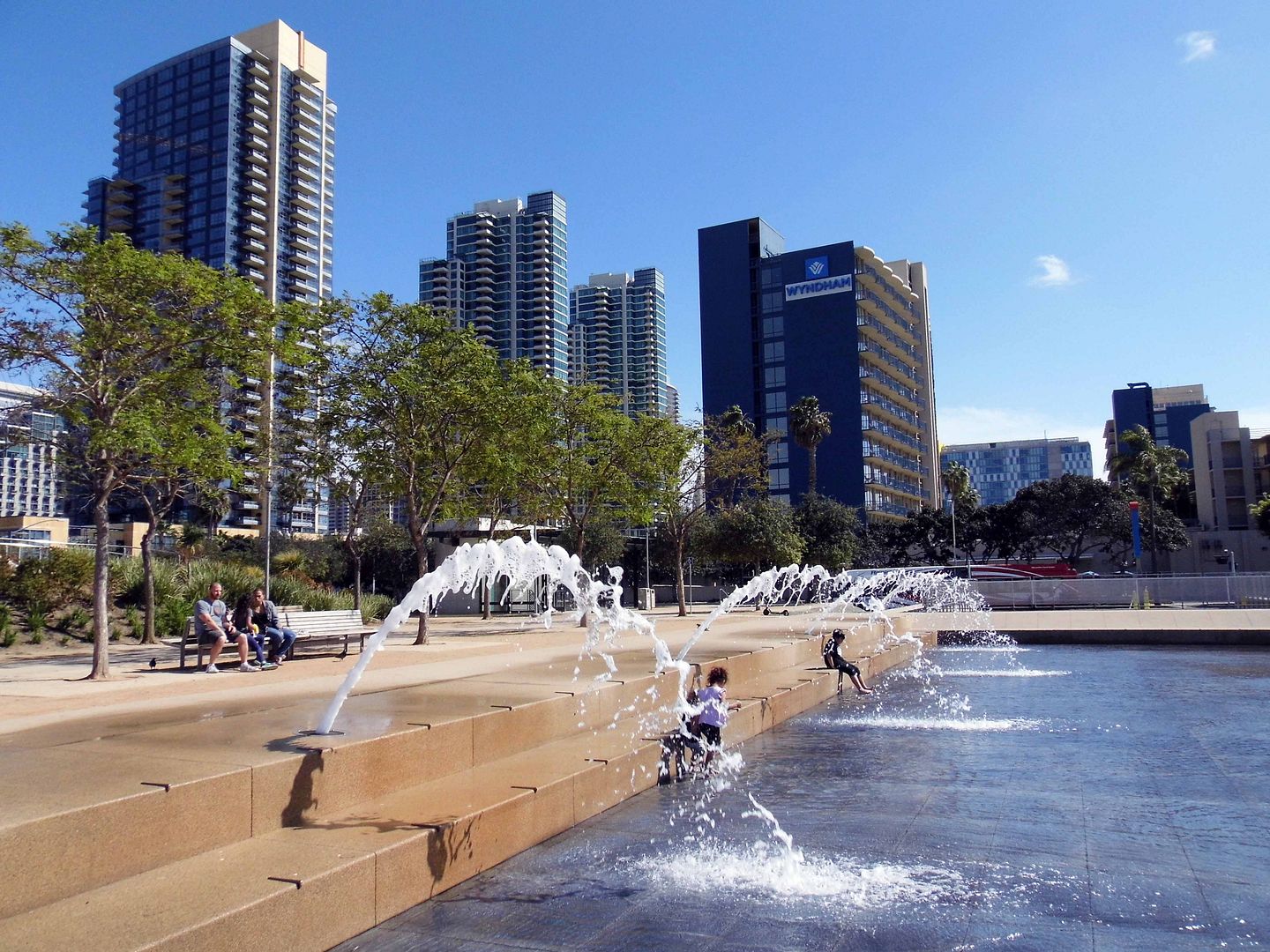 ...and I remarked, "It's nice."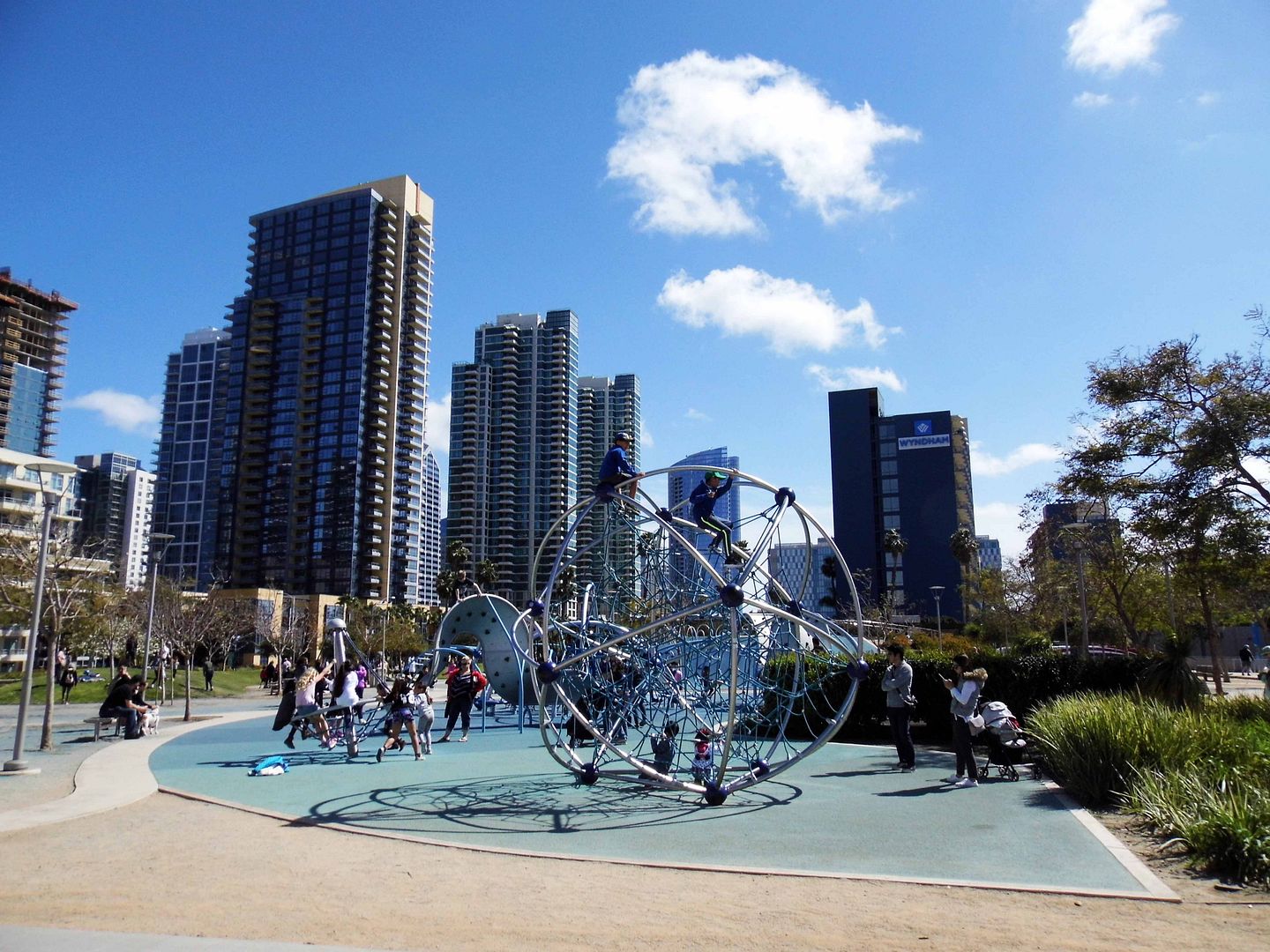 I hadn't remembered that where I was walking had been...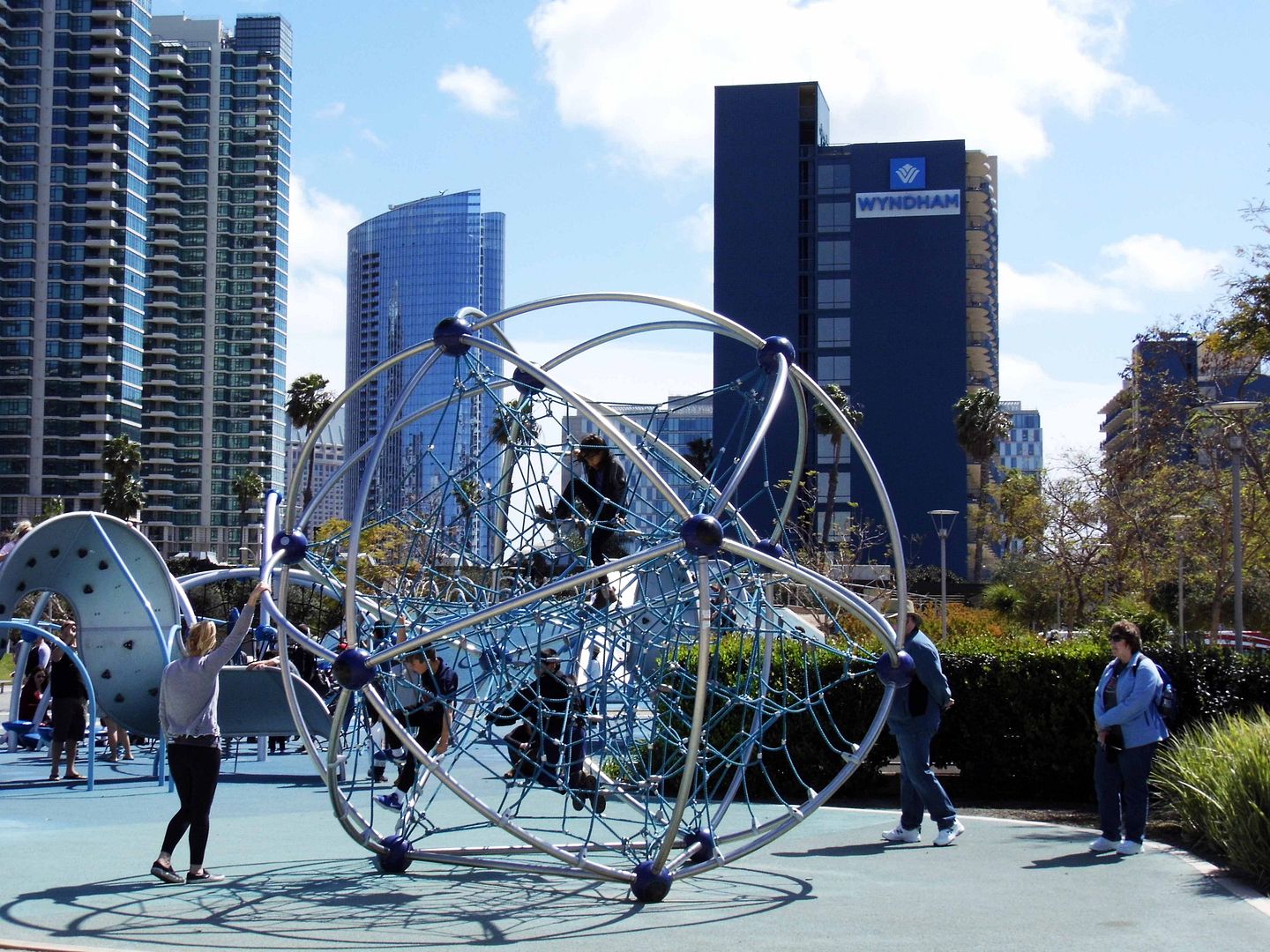 ...at least until 2014...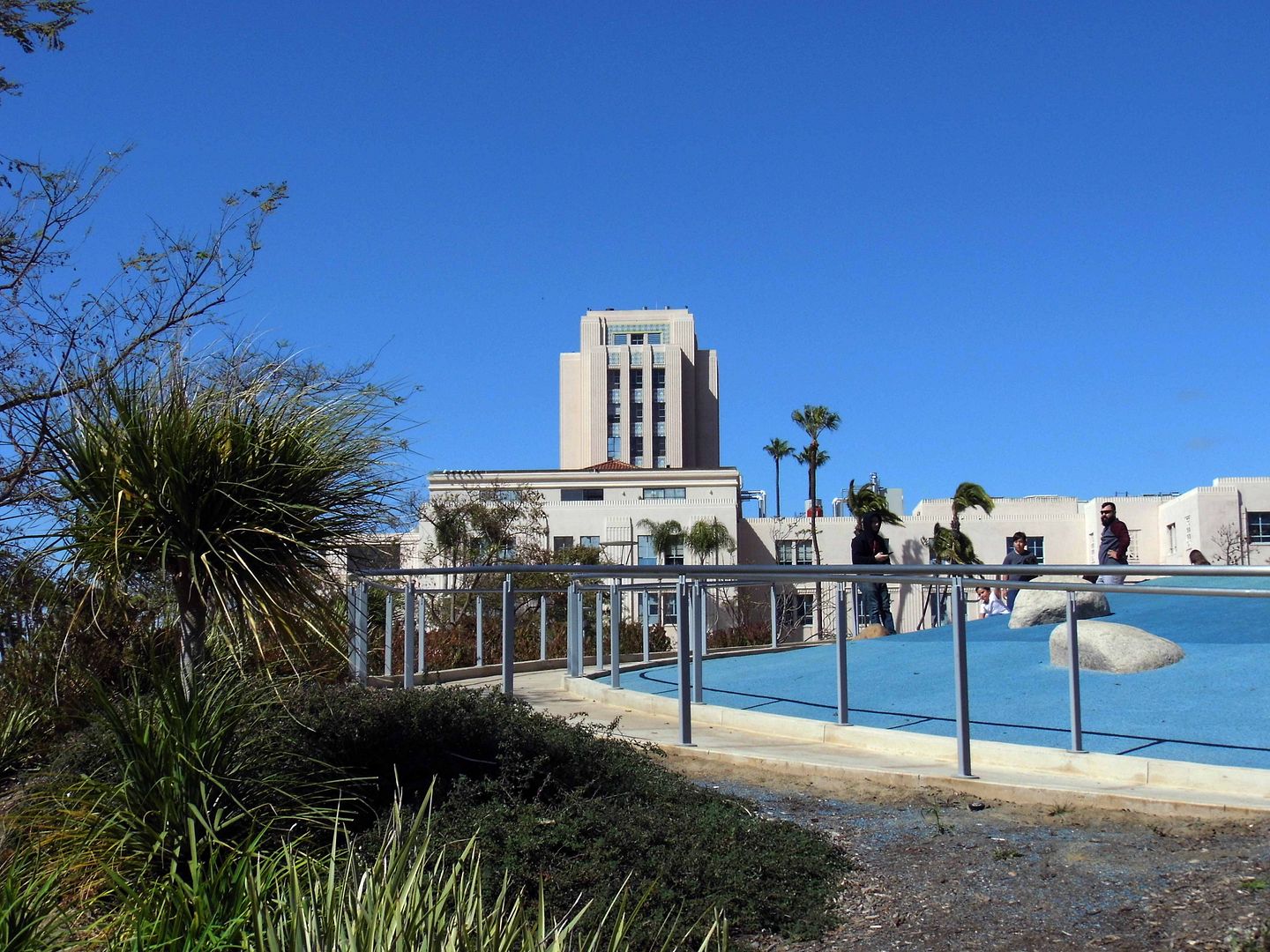 ...a giant public parking lot.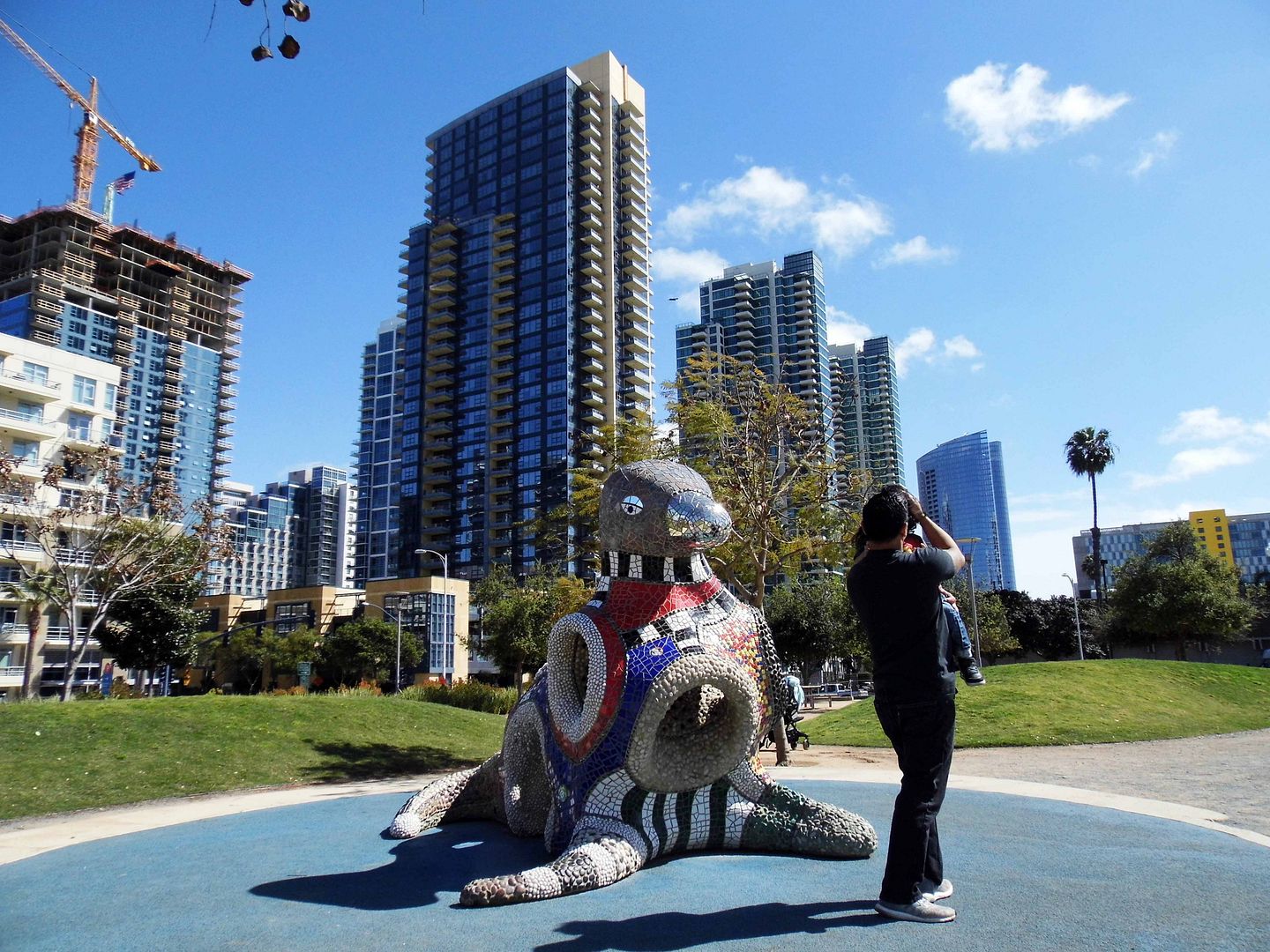 And it wasn't until I returned to Waterfront Park in March to take a tour as part of Open House San Diego that I realized why I'd saved it to my map in the first place.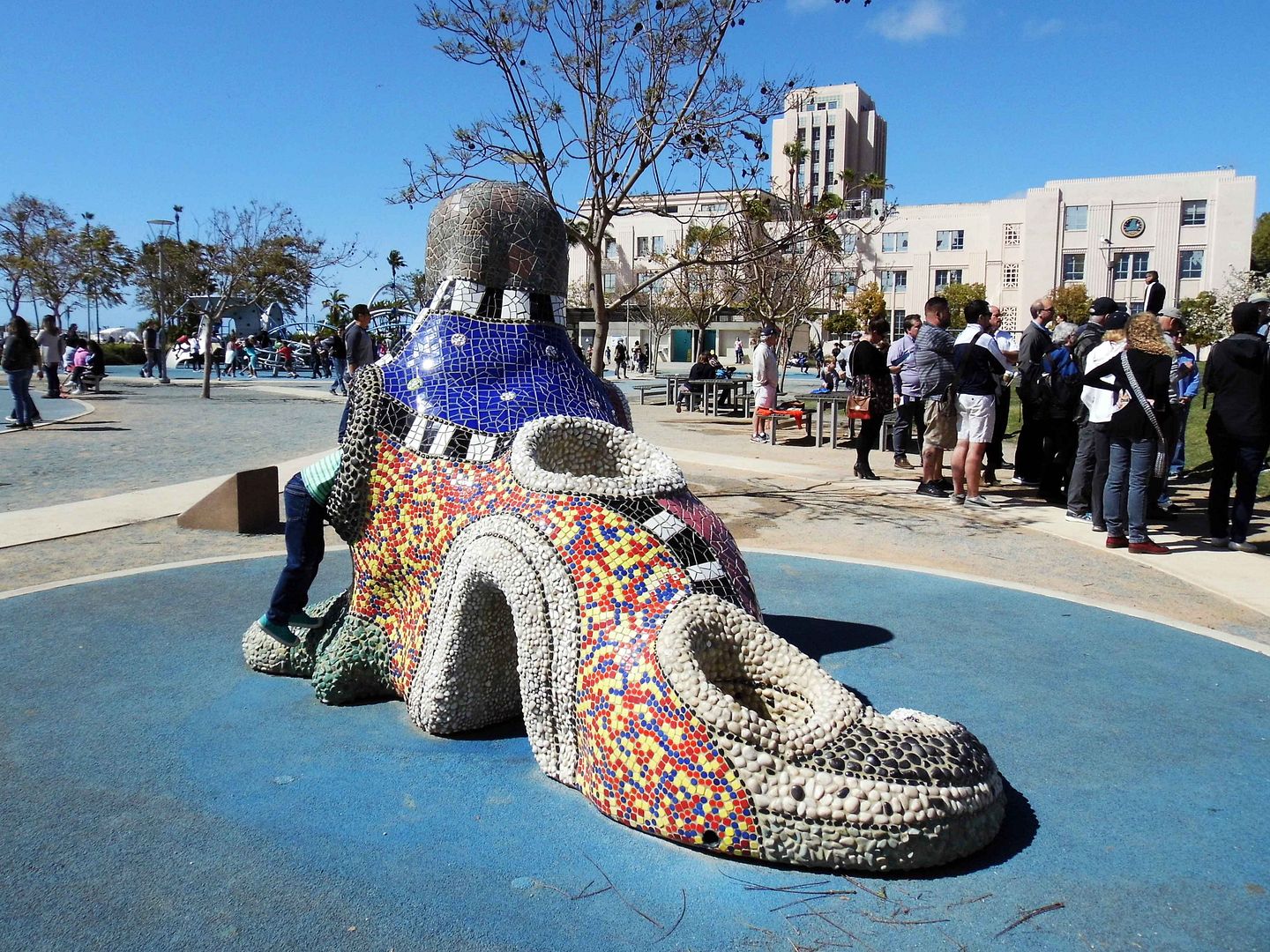 There are three incredible playground sculptures by French-San Diegan self-trained artist Niki de Saint Phalle (1930–2002), which bring a whimsical quality to the park that was once intended to pay tribute to
Dr. Seuss
(until the deal with his widow fell through).
In addition to "Large Seal" (which is just one element of her "Seals" series) there's also "#19 Baseball Player"—part of her "Black Heroes" series, this one inspired by San Diego Padres right fielder Tony Gwynn.
Also from 1999 and also on loan from the Niki Charitable Art Foundation (for a dozen or so years)...
...it's similarly constructed of ceramic tile, mirrored glass, and stones embedded into fiberglass and resin on a steel frame that rises more than nine feet off the ground.
The playground takes up the former south parking lot for the county building...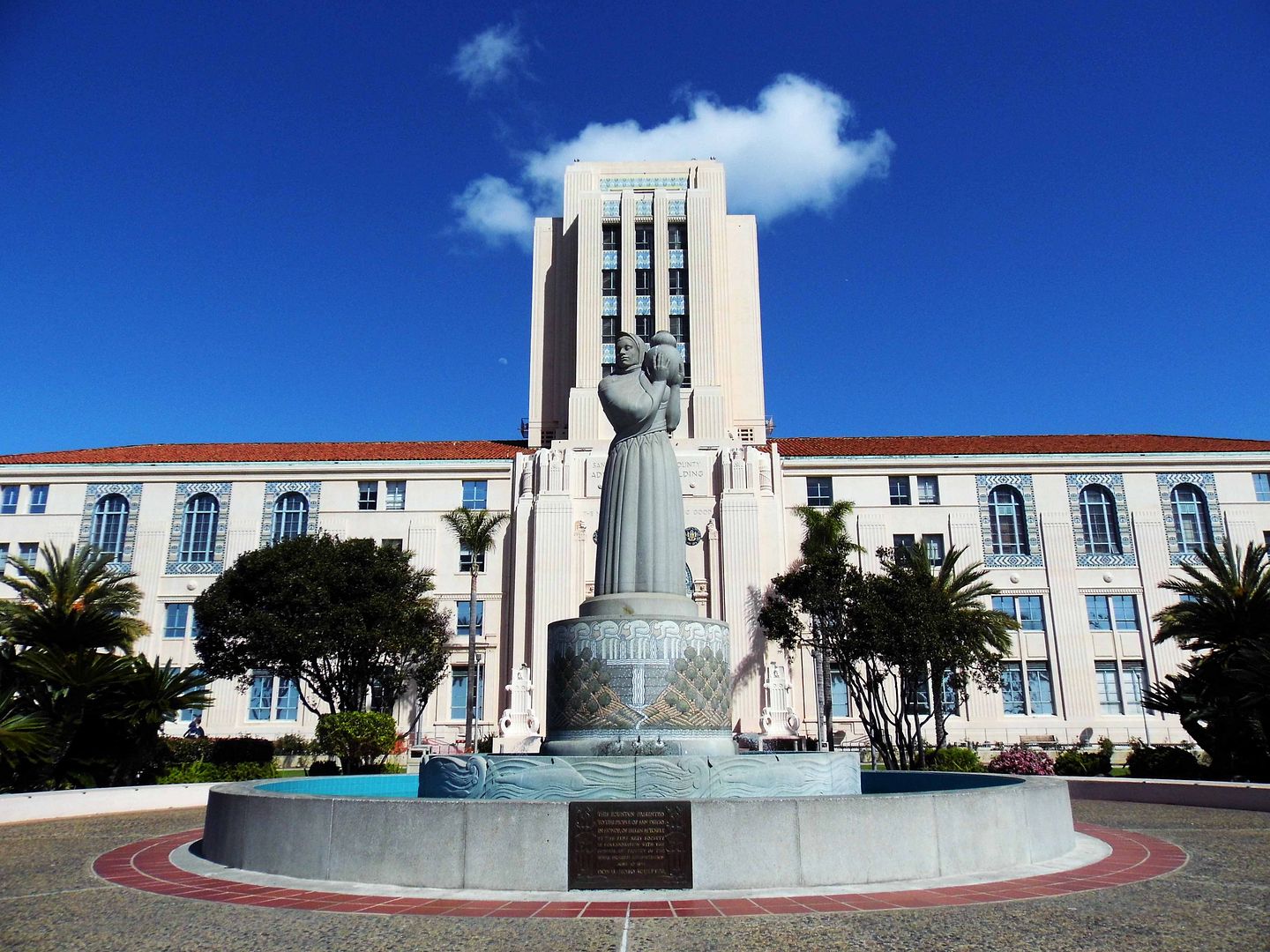 ...but the entire park (which took 14 years to complete) actually consists also of the building itself and its "Guardian of Water" sculpture...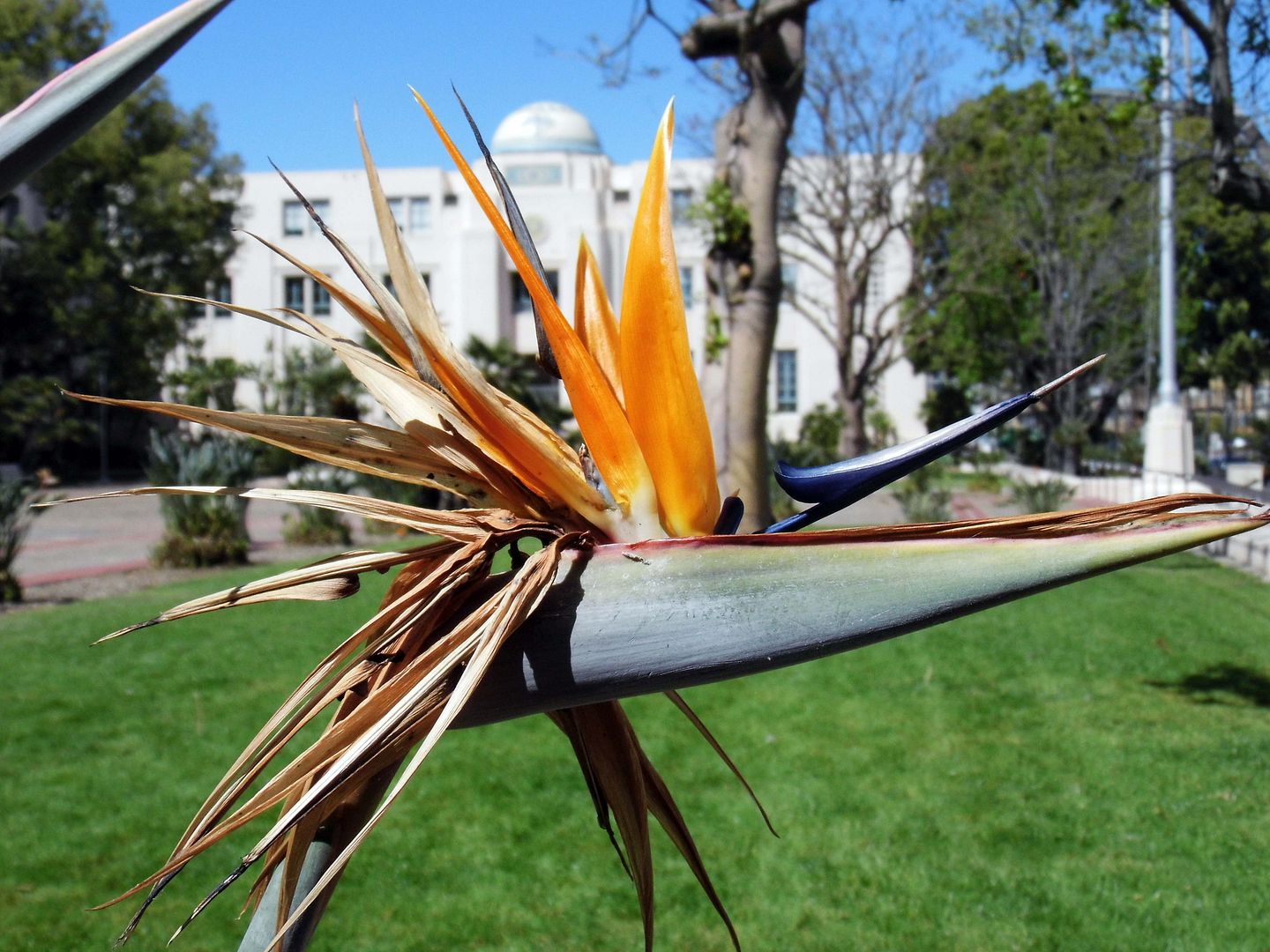 ...its east-facing courtyard...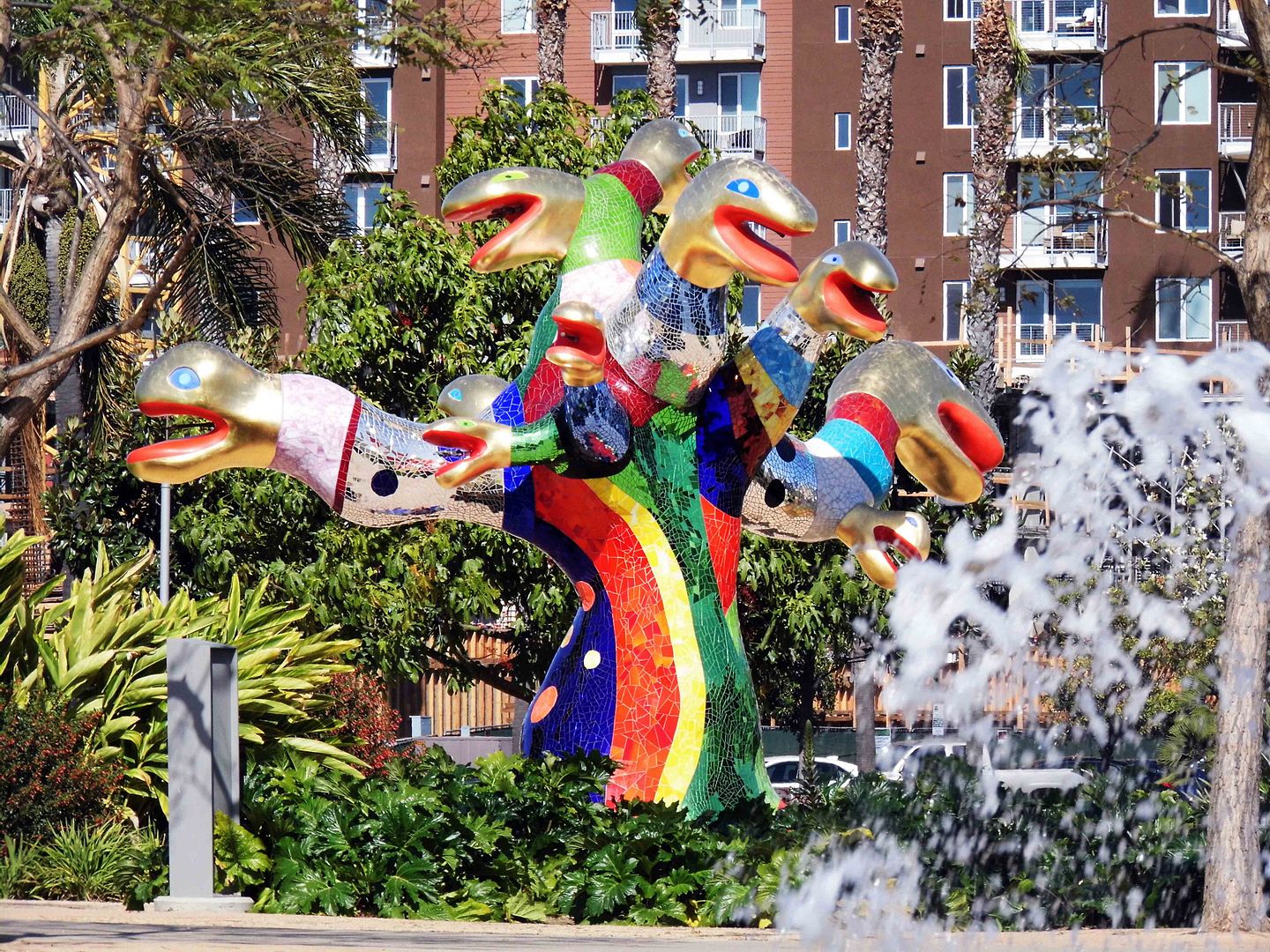 ...and the former north parking lot, where a third Niki de Saint Phalle sculpture rises shockingly out of the serene walking garden area.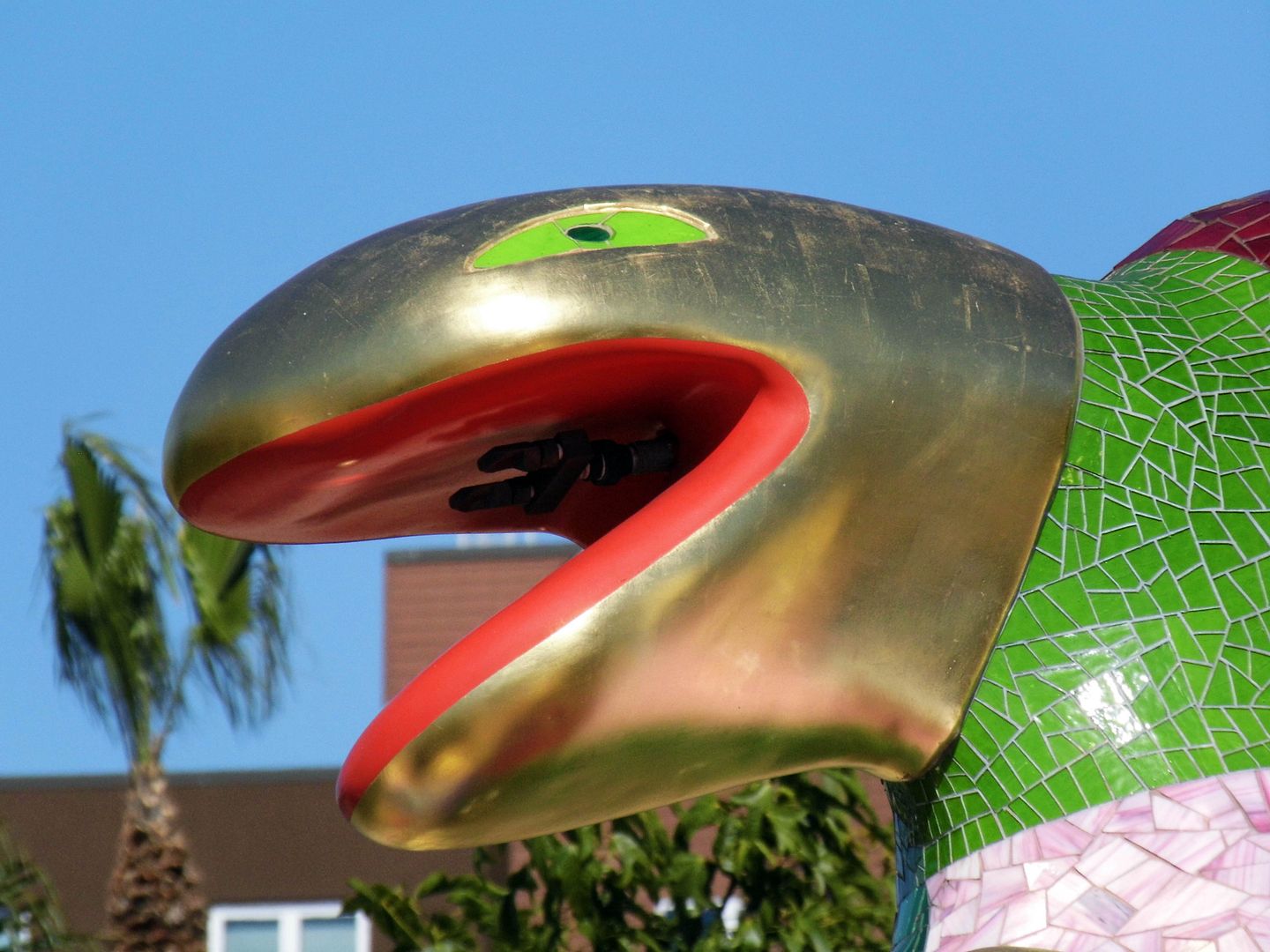 Like the other two sculptures in the park, "The Serpent Tree" (
L'Arbre aux Serpents
) had also been on display at the Missouri Botanical Garden in St. Louis in 2008...
...where it spouted water as a fountain.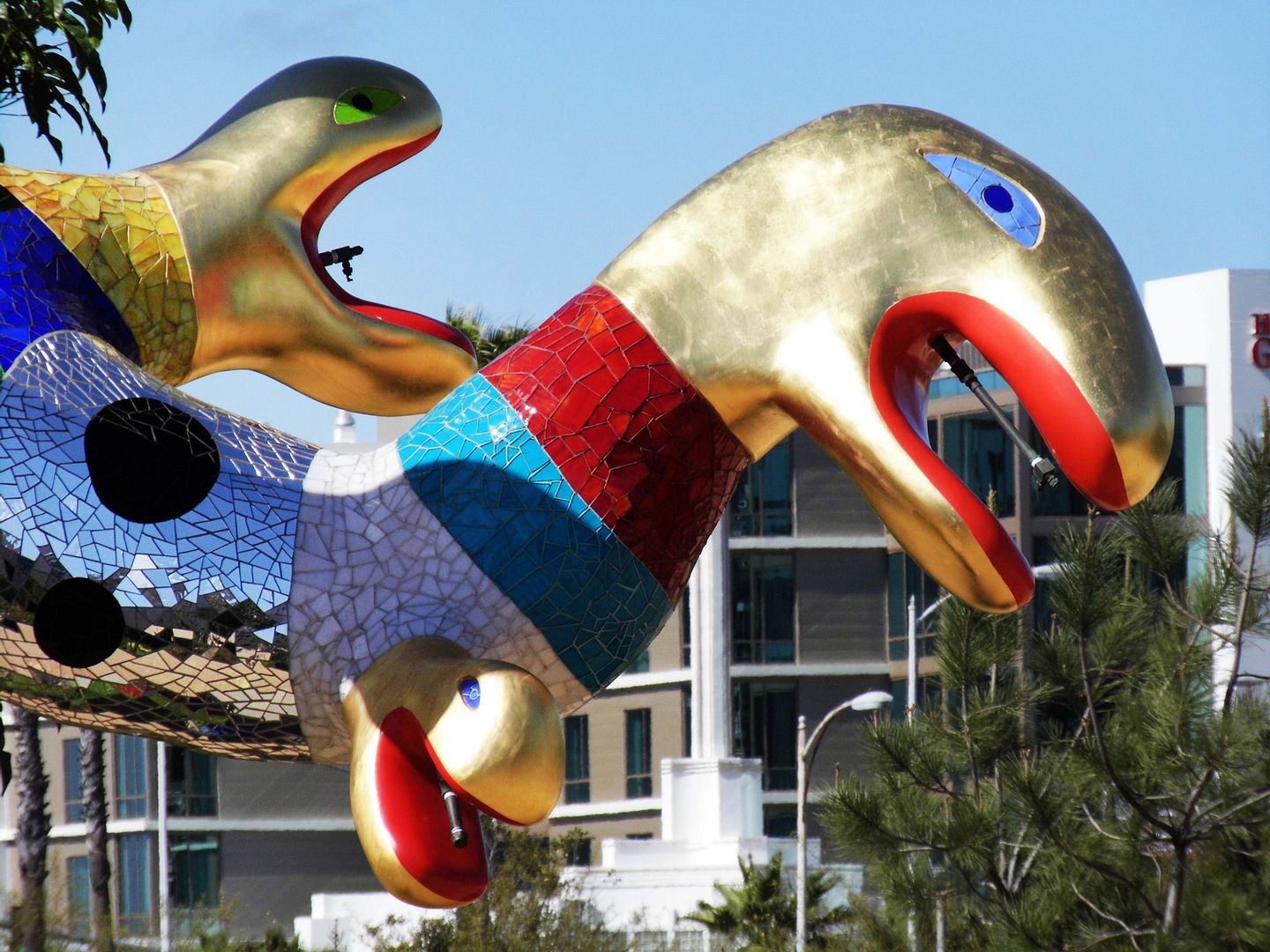 But Waterfront Park has got its own fountains (a.k.a. "free water parks") on both its north and south ends...
...so these water snakes are, at least for the timebeing, dry-docked.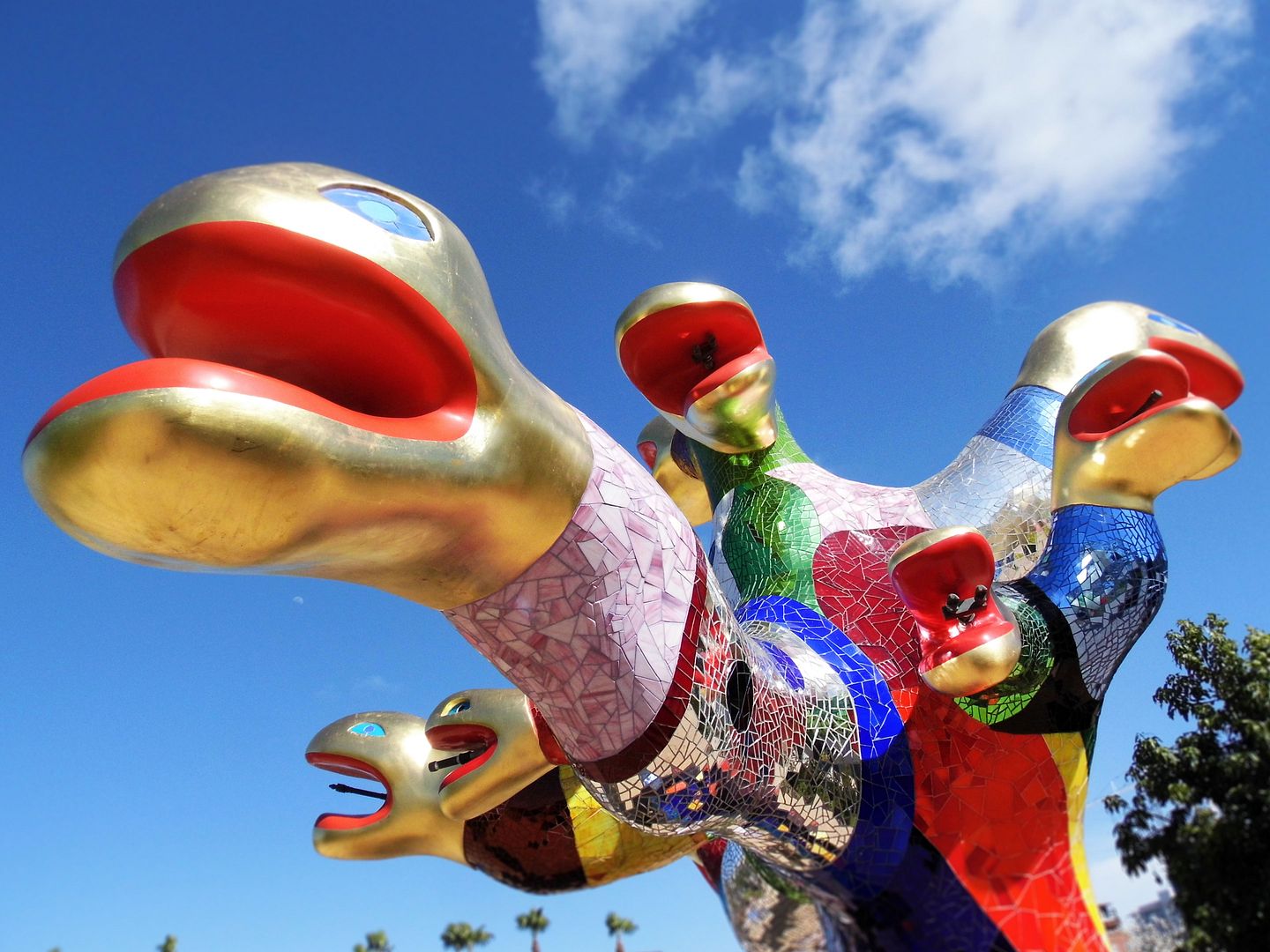 Made of polyester and a mosaic of stained and mirrored glass, they are spellbinding even without water shooting out of their mouths.
And they're probably the quintessential creation of Niki de Saint Phalle, who used snakes as a recurring feminist motif to represent the exertion of feminine power (as with the nine-headed Hydra from Greek mythology).
But it turns out there's another fascinating aspect to Waterfront Park that I didn't even know about when I'd saved it to my map: There's an entire pumping station and water treatment plant located
under
the park.
It not only circulates the water from the fountains within a closed circuit but also pumps storm water out if it rains.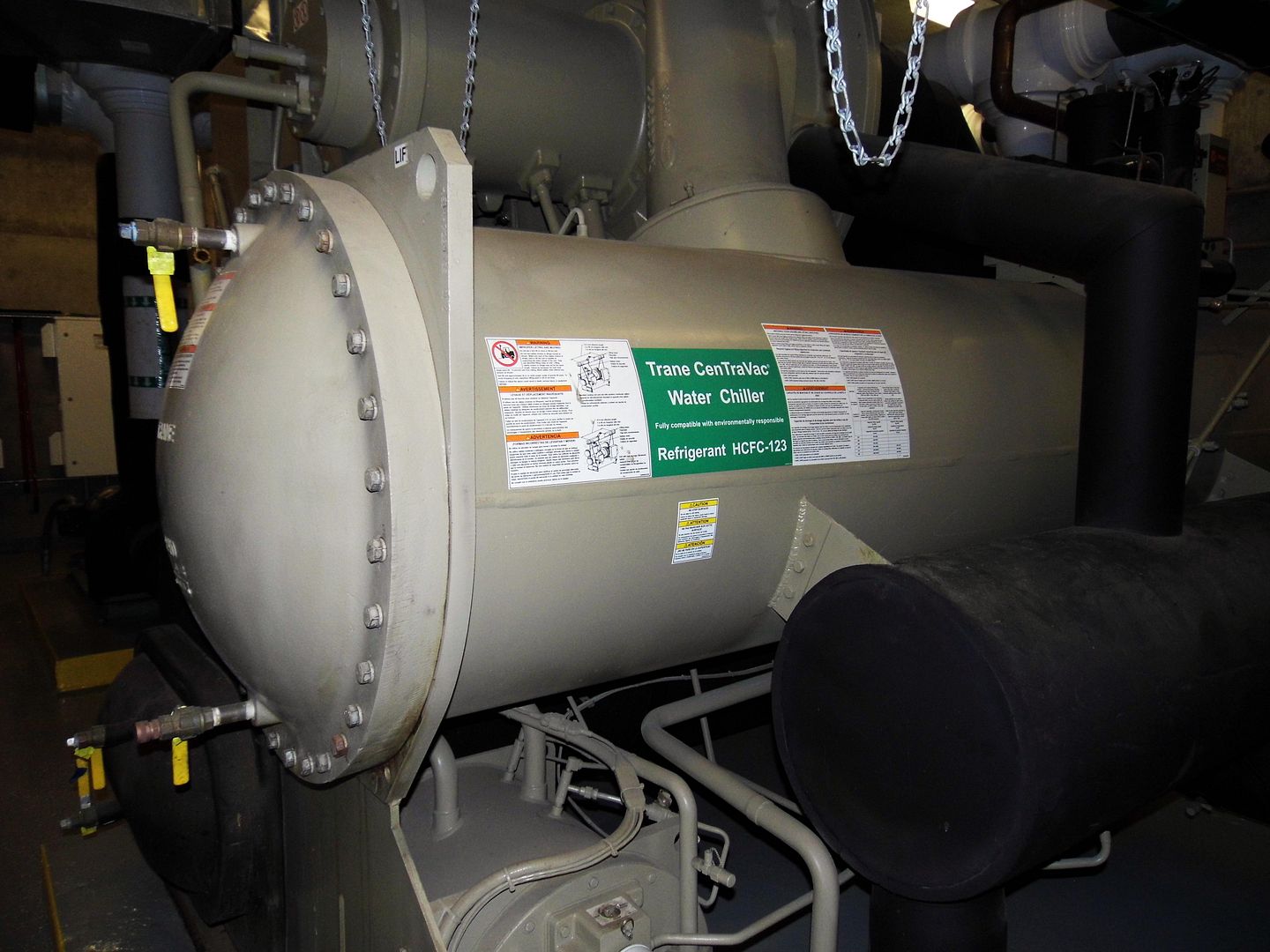 The water that feeds the fountains (which you can dip your toes into or stand right under the cascading streams) is temperature controlled...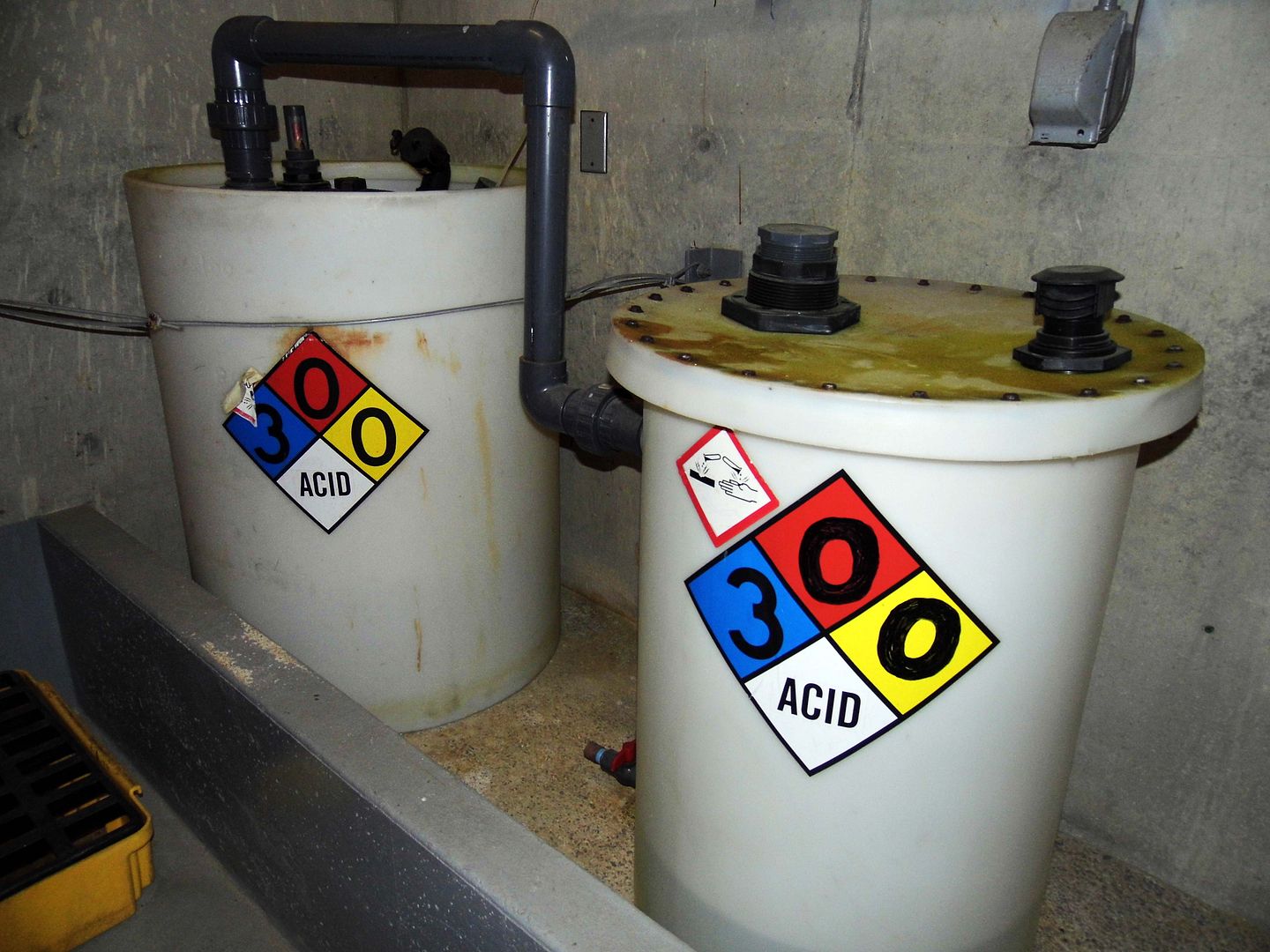 ...and pH balanced, with just the right amounts of chlorine and muriatic acid to keep it from becoming too alkaline or too acidic for the kiddies who play in them.
The flow of the water is also controlled, depending on the weather. High winds will trigger a shorter stream in the interactive water feature. Lightning will shut it off completely.
When water flows into the pumping station, engineers remove any biosolids (likely, bits of bird poop that weren't big enough to be scooped out by hand)...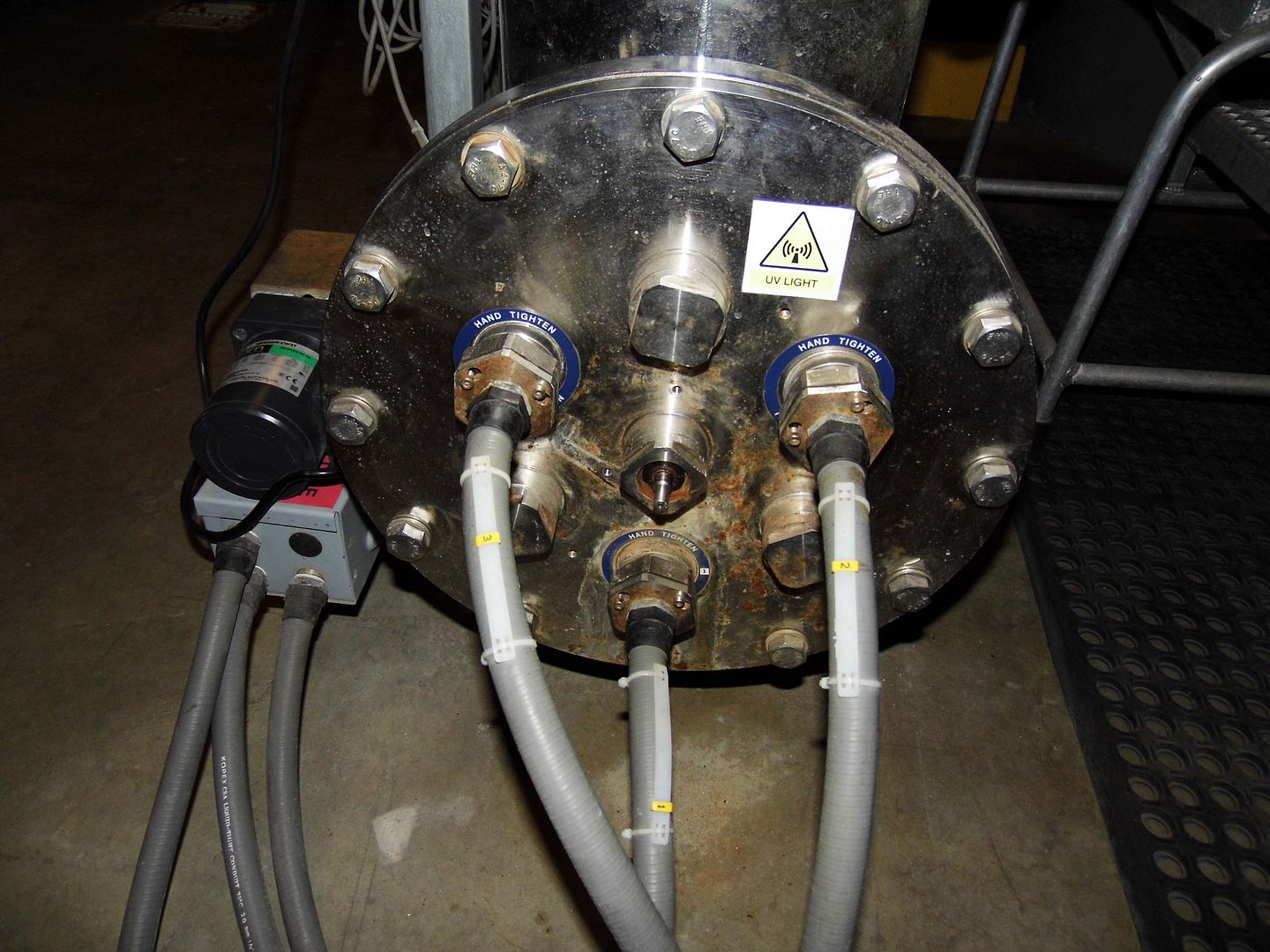 ...and treat the water with UV light.
Technically, the water could be potable—but you probably wouldn't want to drink it.
And finally, there's one more thing that can be found under Waterfront Park, hidden from view but just as important to its function: an underground parking structure.
After all, you can't build paradise on a parking lot without having somewhere
else
for the cars to go.
Related Posts:
Photo Essay: A Post-Soviet Playground Grows in Kiev
Two Minutes Till Our Doom (Or, The Art of Buying Time)