Before I moved to LA, but after I'd started visiting more frequently, I was lucky enough to have access to locals who were willing to take me to interesting—and some might consider touristy—places to eat and drink.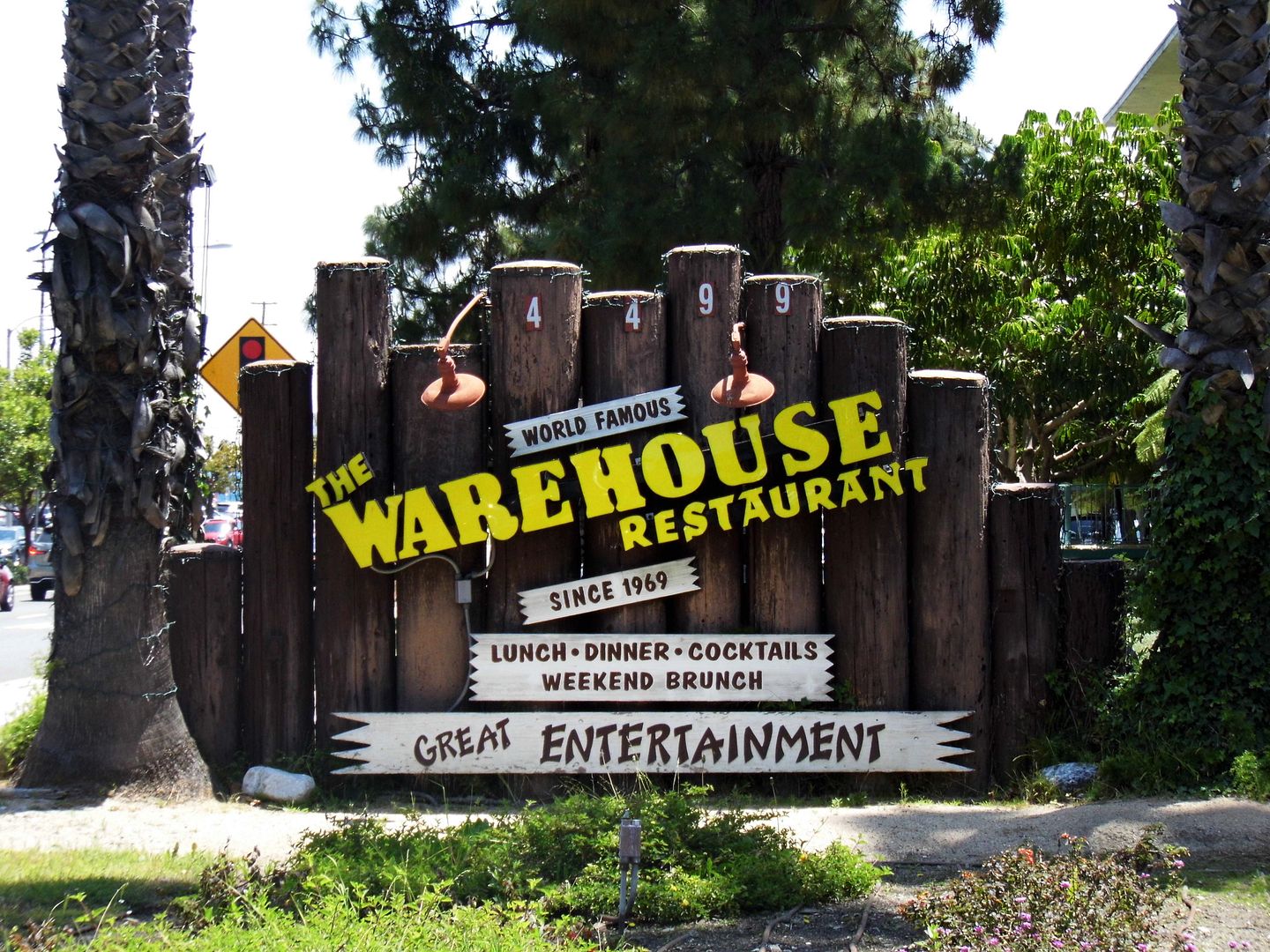 One such lunch spot was The Warehouse in Marina del Rey—a giant shanty that had been serving food and cocktails since 1969.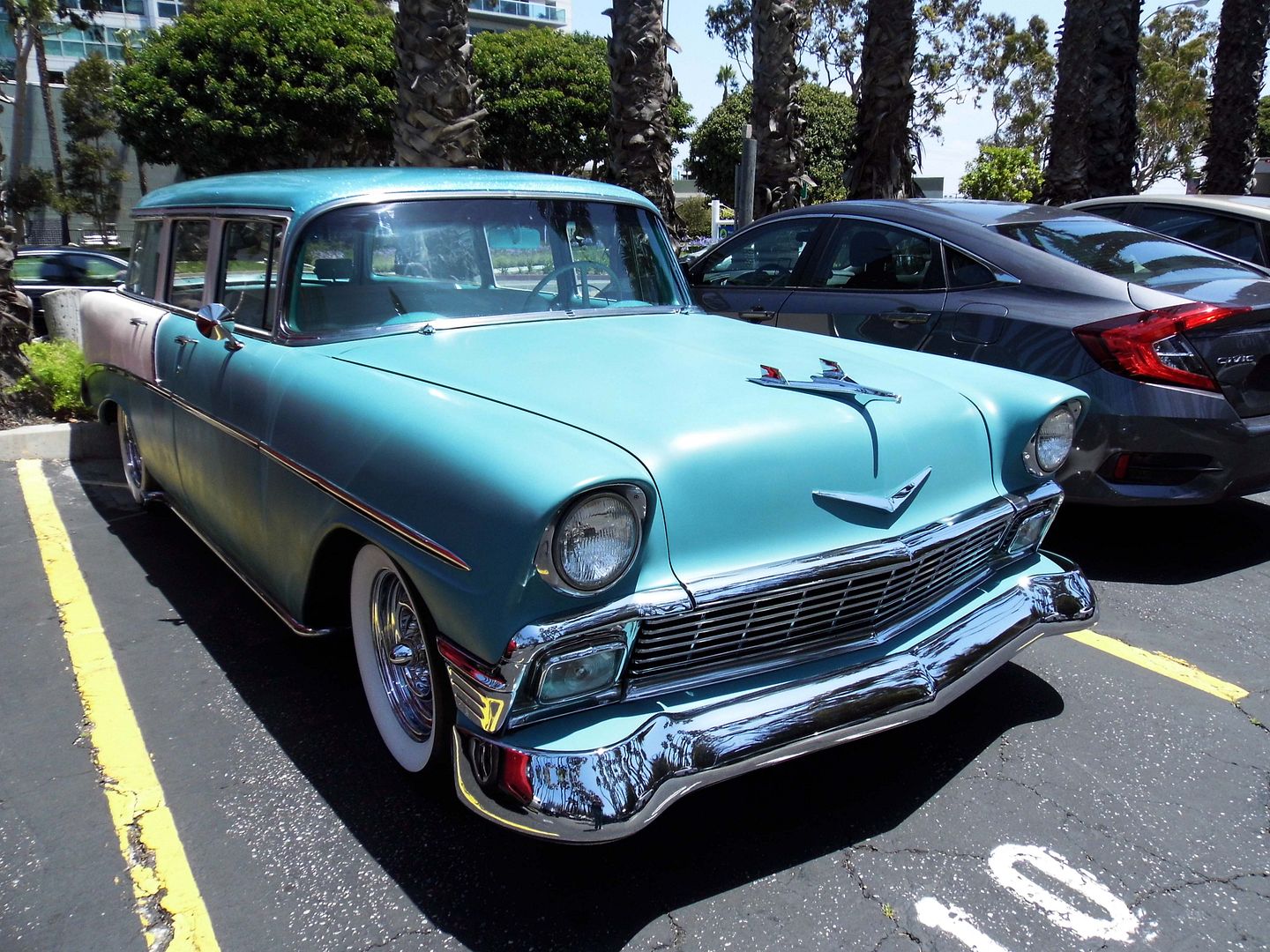 Back then, it was one of the first businesses in the Marina, after the Army Corps of Engineers dredged the former Port Ballona and filled in the Ballona Wetlands to create the nation's largest man-made recreational boating harbor.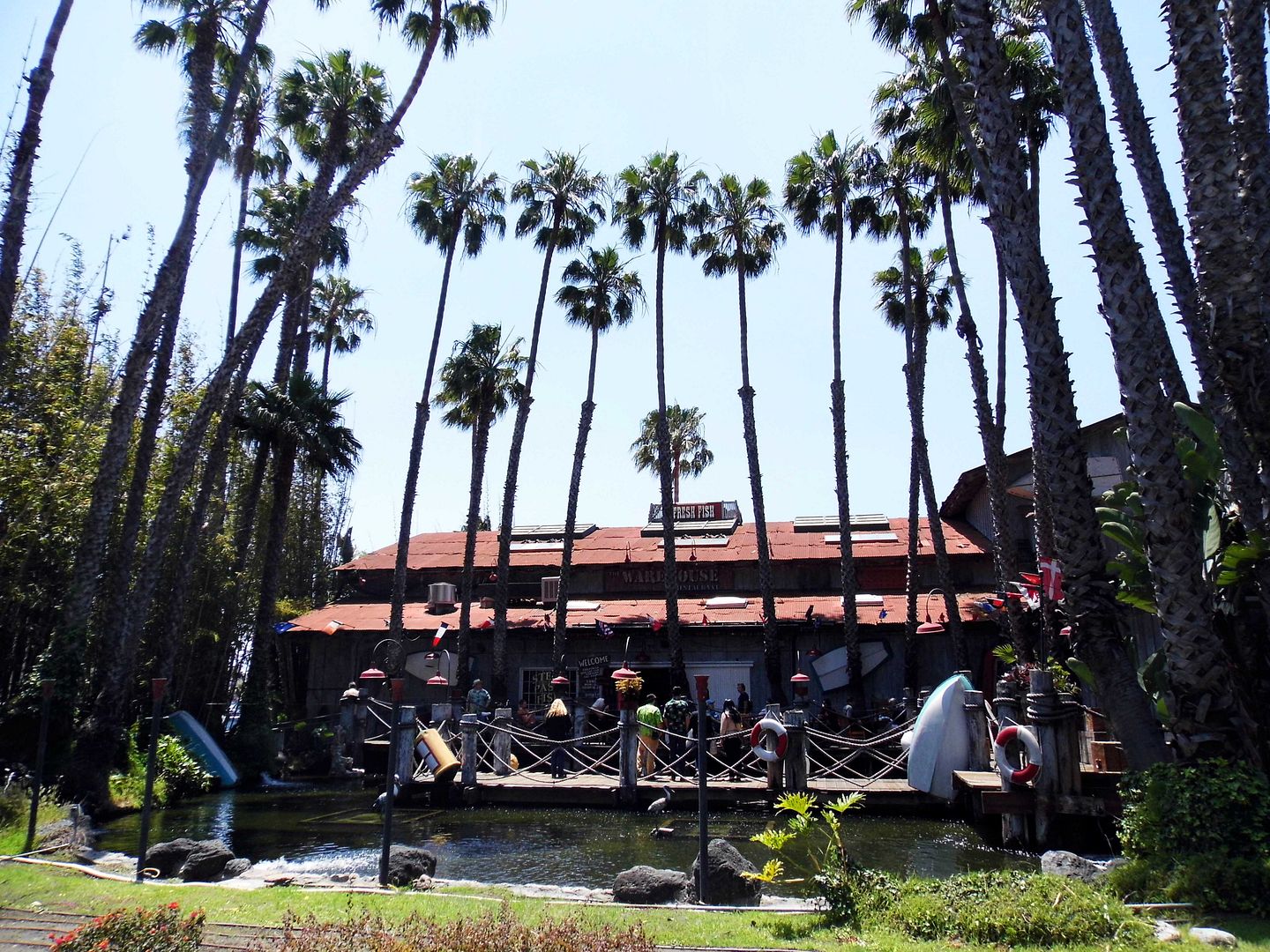 The first marinas were put in around 1961—and initially, Marina del Rey's focus was on boats and not much else.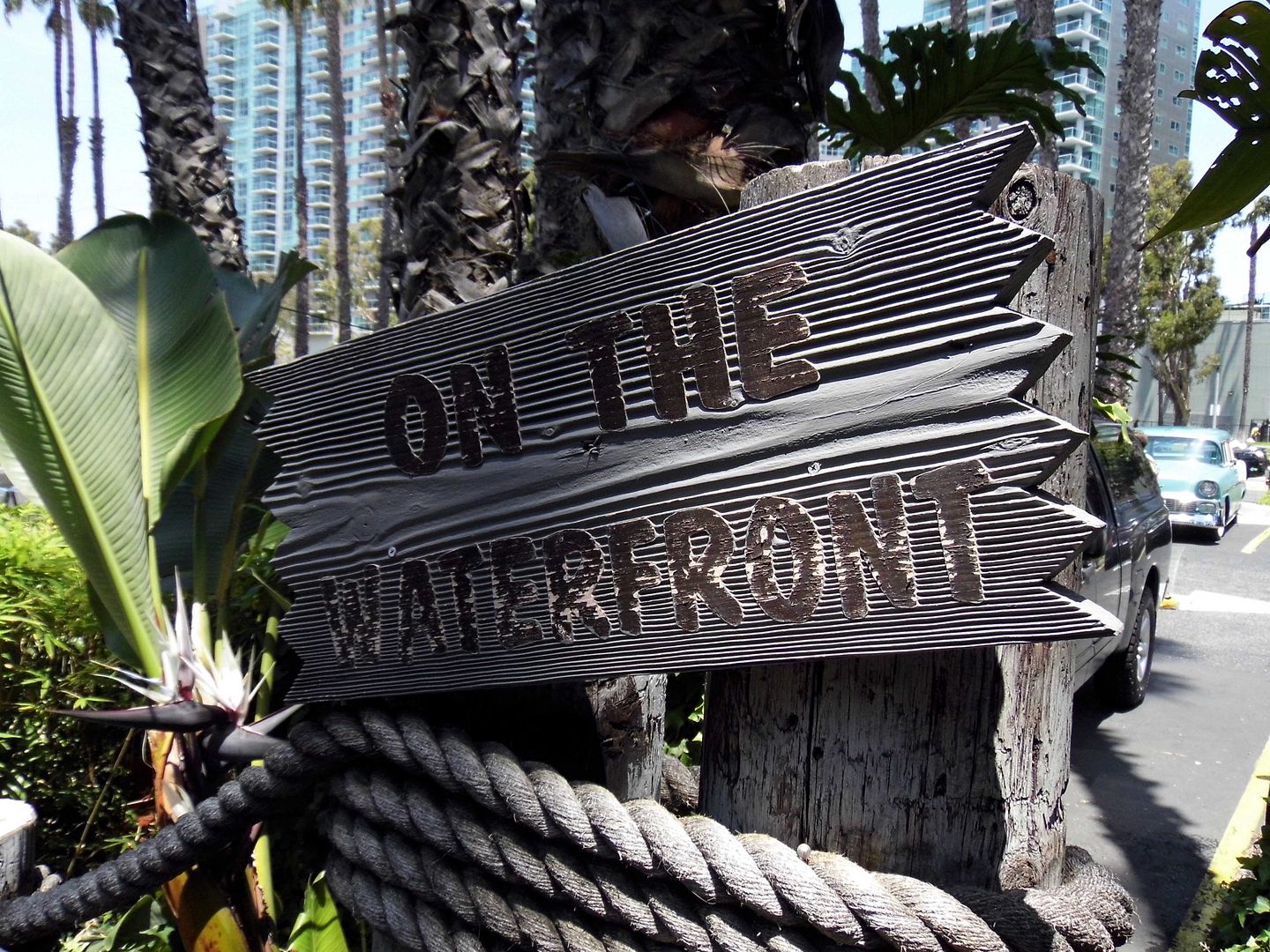 But the original owner of The Warehouse, Burt Hixson, had a dream of opening a place that could act as a repository...
...for different types of souvenirs and other pieces he'd collected while working as a motion picture cameraman...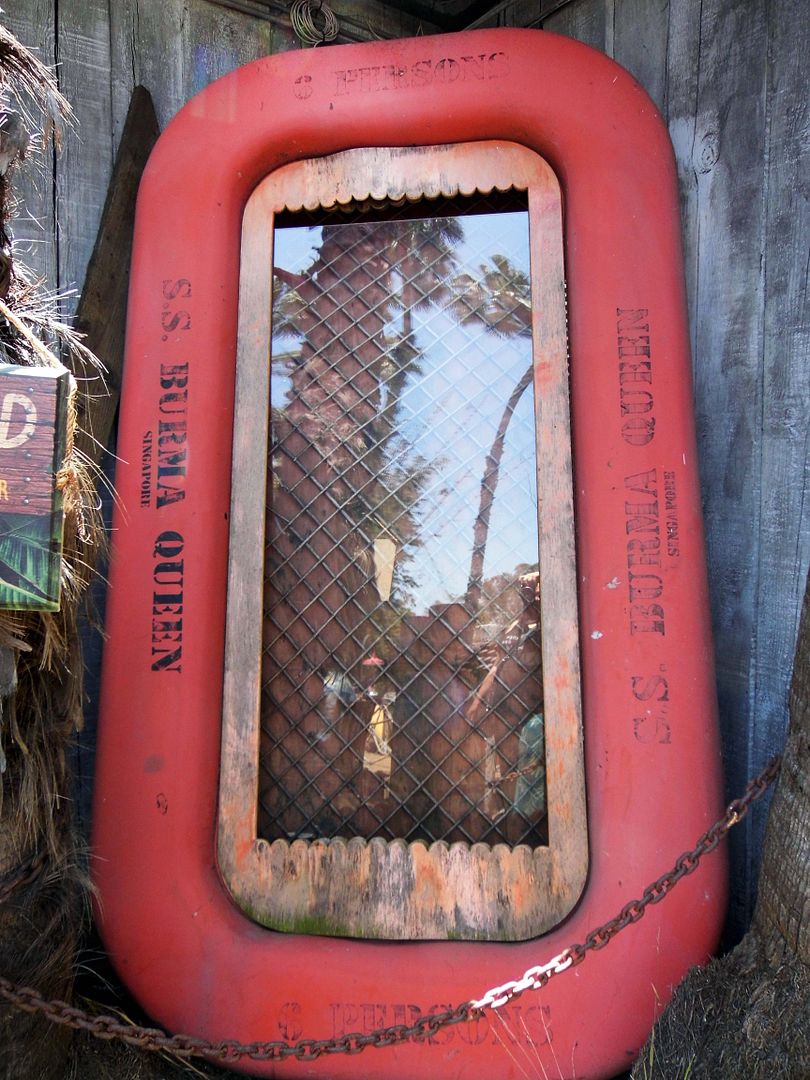 ...and traveling the world (particularly the South Seas).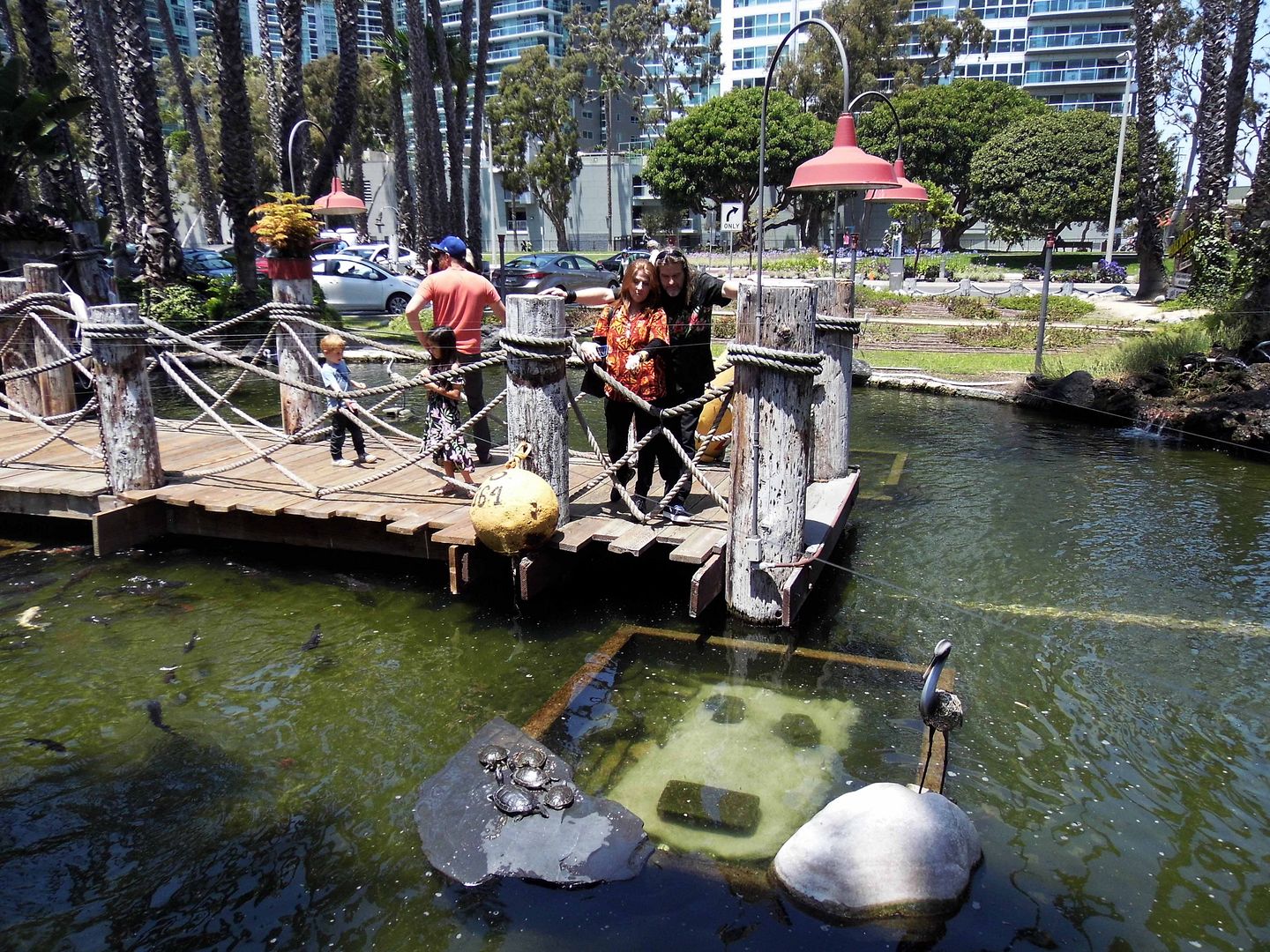 He got some salvaged wharf posts—still there today—and some other nautical-themed reclaimed materials, some of which he trucked in from abandoned shipyards in San Pedro.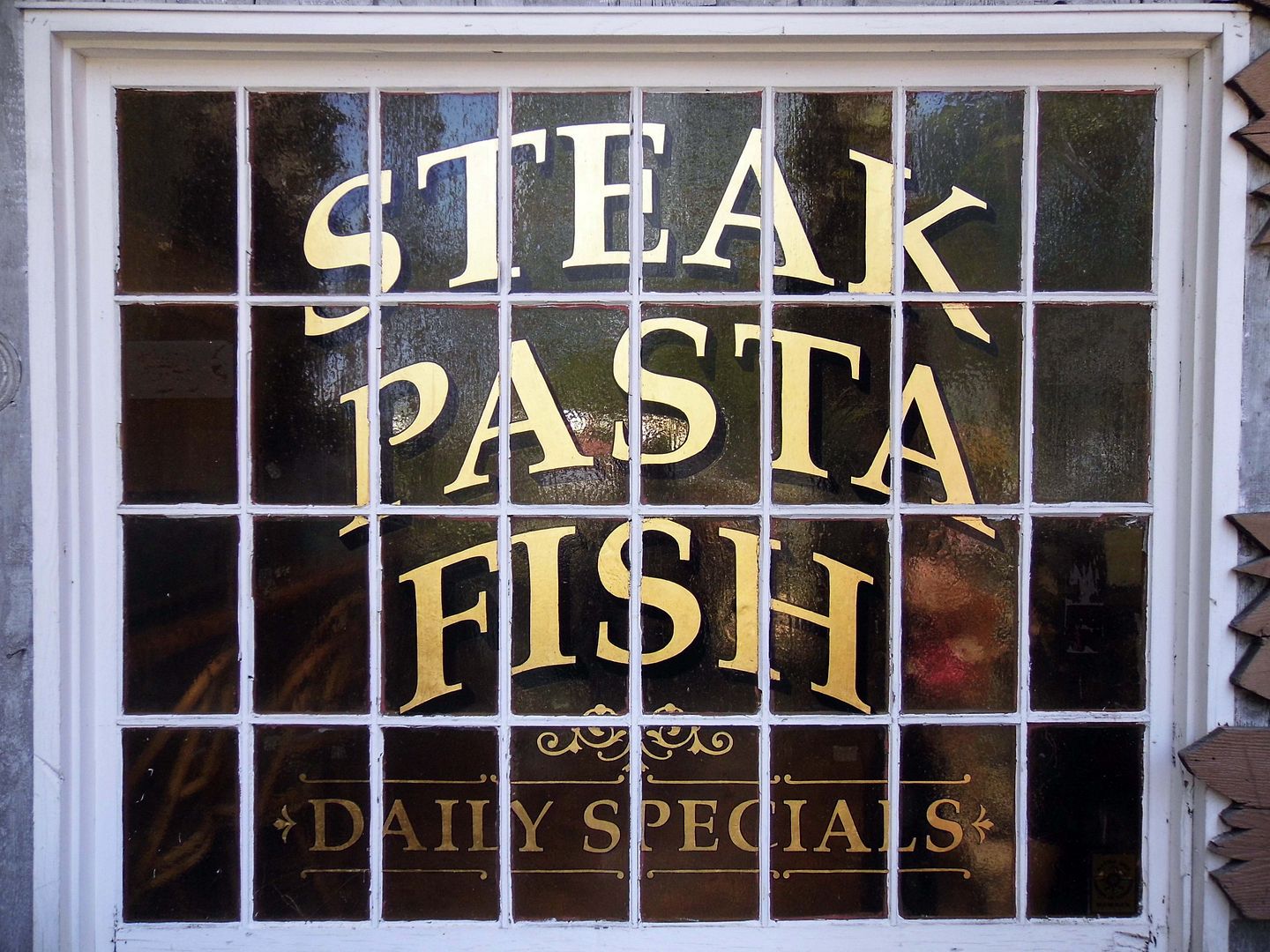 That's what greets you as you pass the koi pond to enter a steakhouse serving cuisines from around the globe.
Hixson also built exterior and interior walls out of old shipping crates and barrels (many for wine and whiskey)...
...but over the years, The Warehouse has become associated more with the
rum
barrel.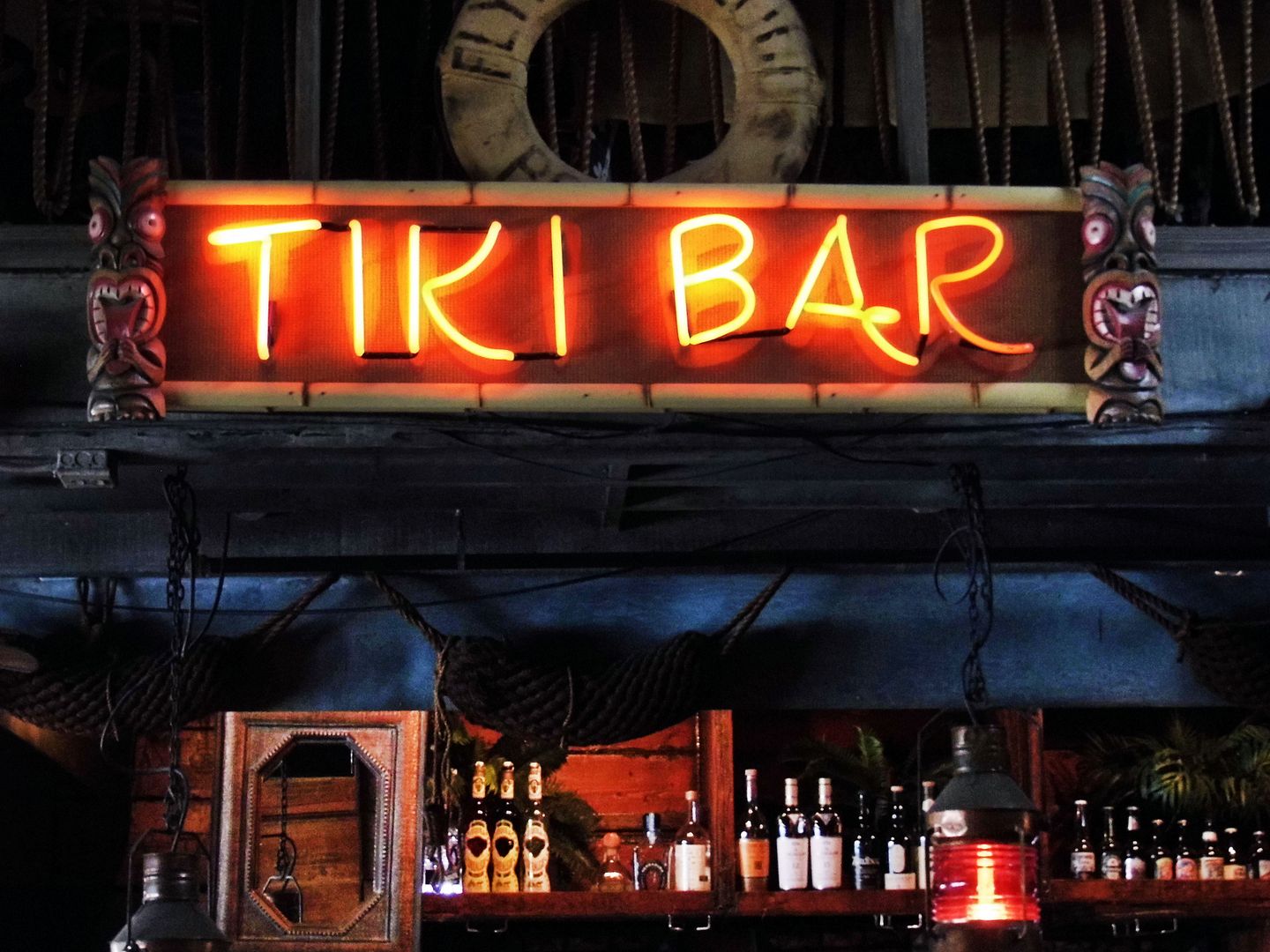 It's less "continental" cuisine now and more Polynesian kitsch...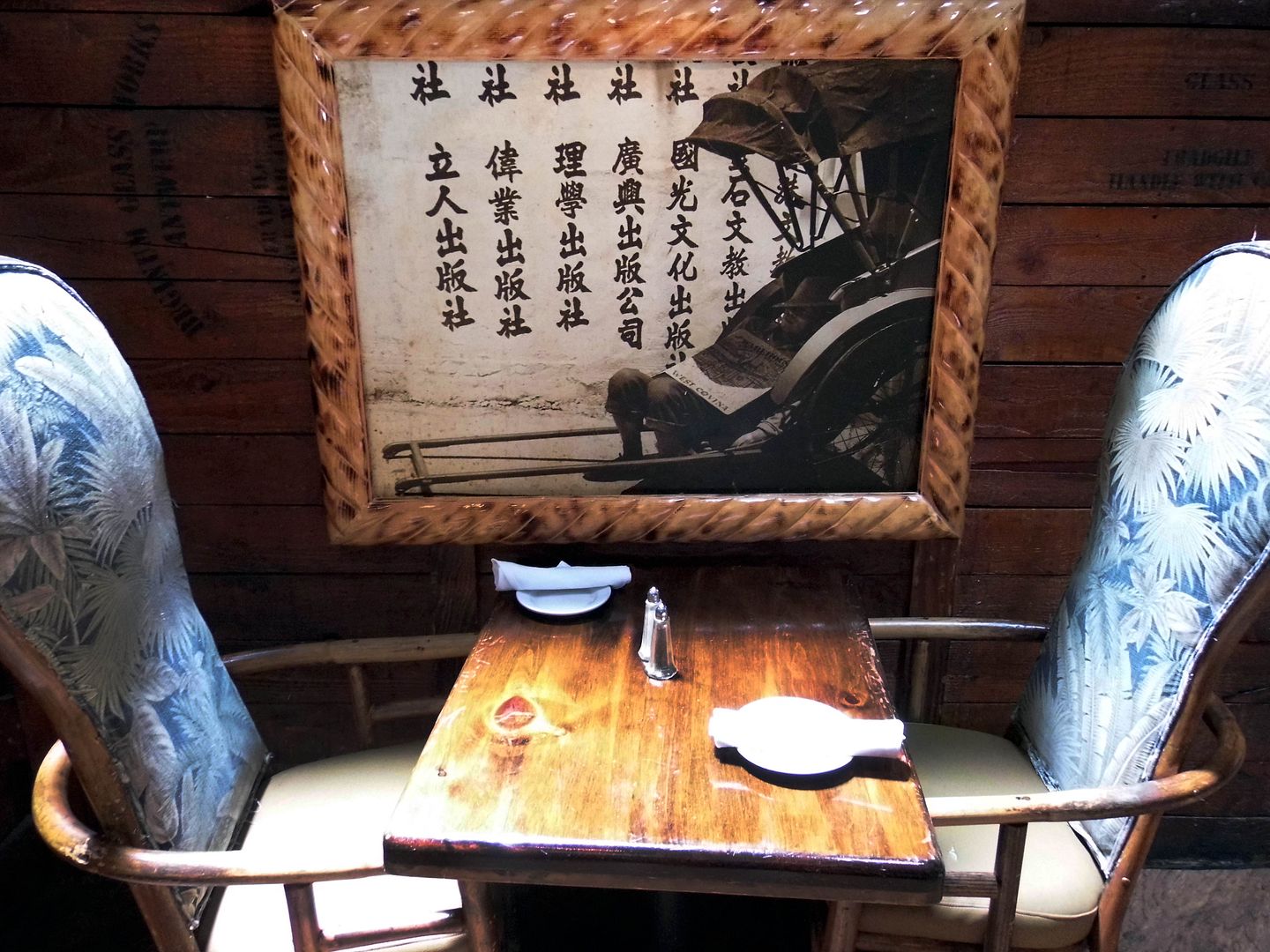 ...with some Asian references as well (as is typical with many tiki-themed establishments).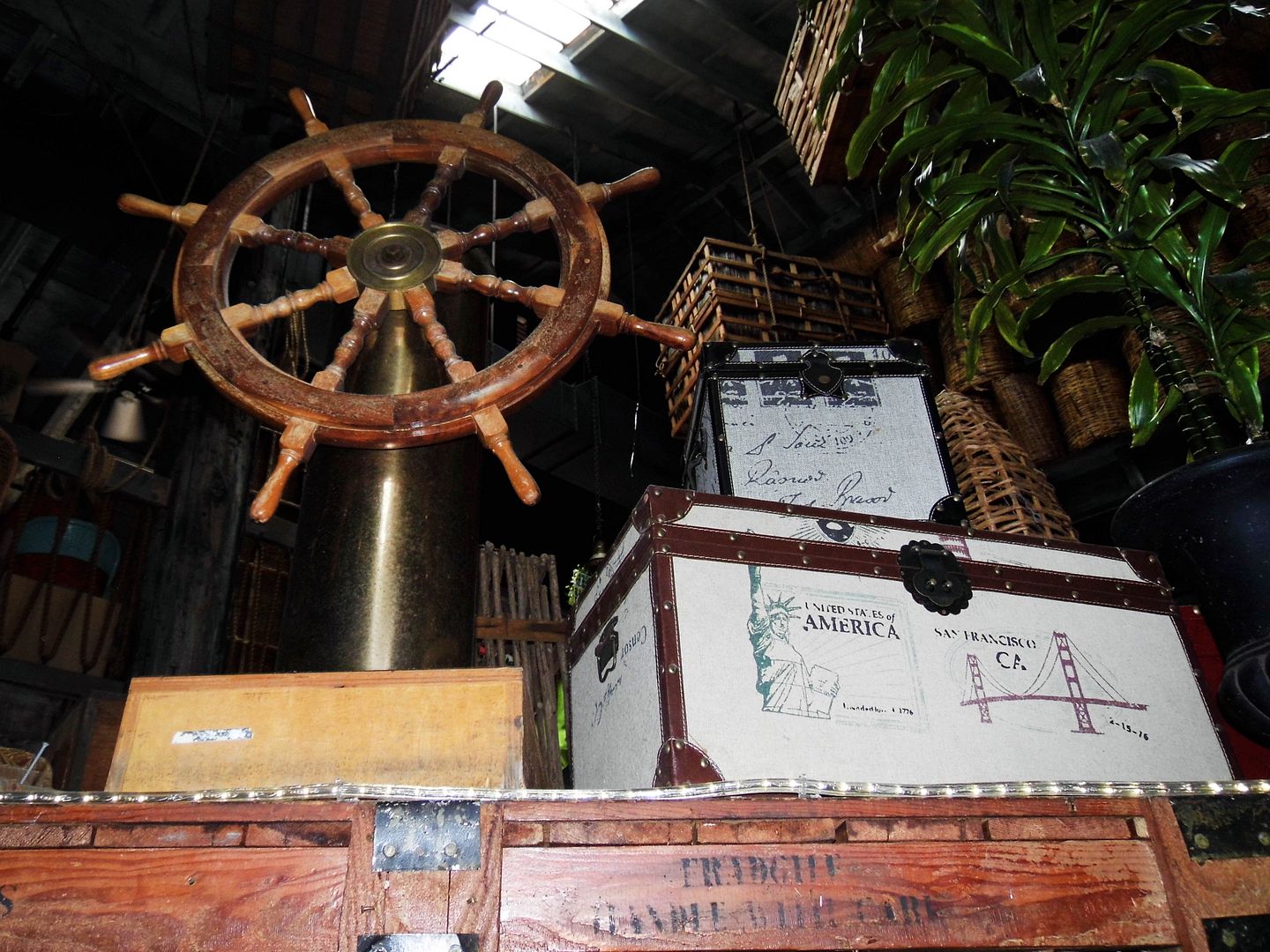 But at its heart, the retro vibe of The Warehouse is all boats, all the time...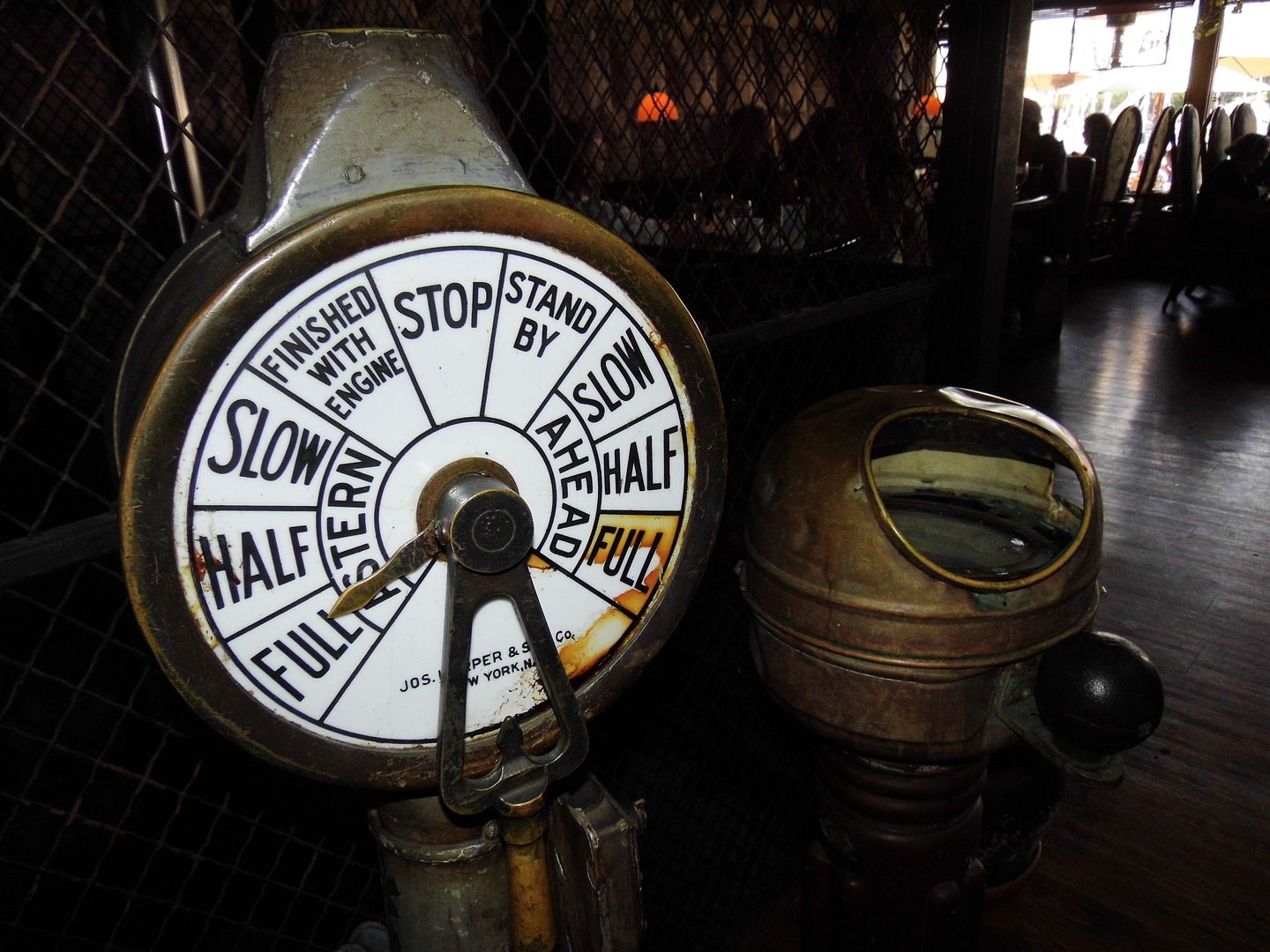 ...with an outdoor patio giving diners a view of the private yacht clubs, with their backs to the condominium high-rises that have sprouted up as part of "luxury" residential communities nearby.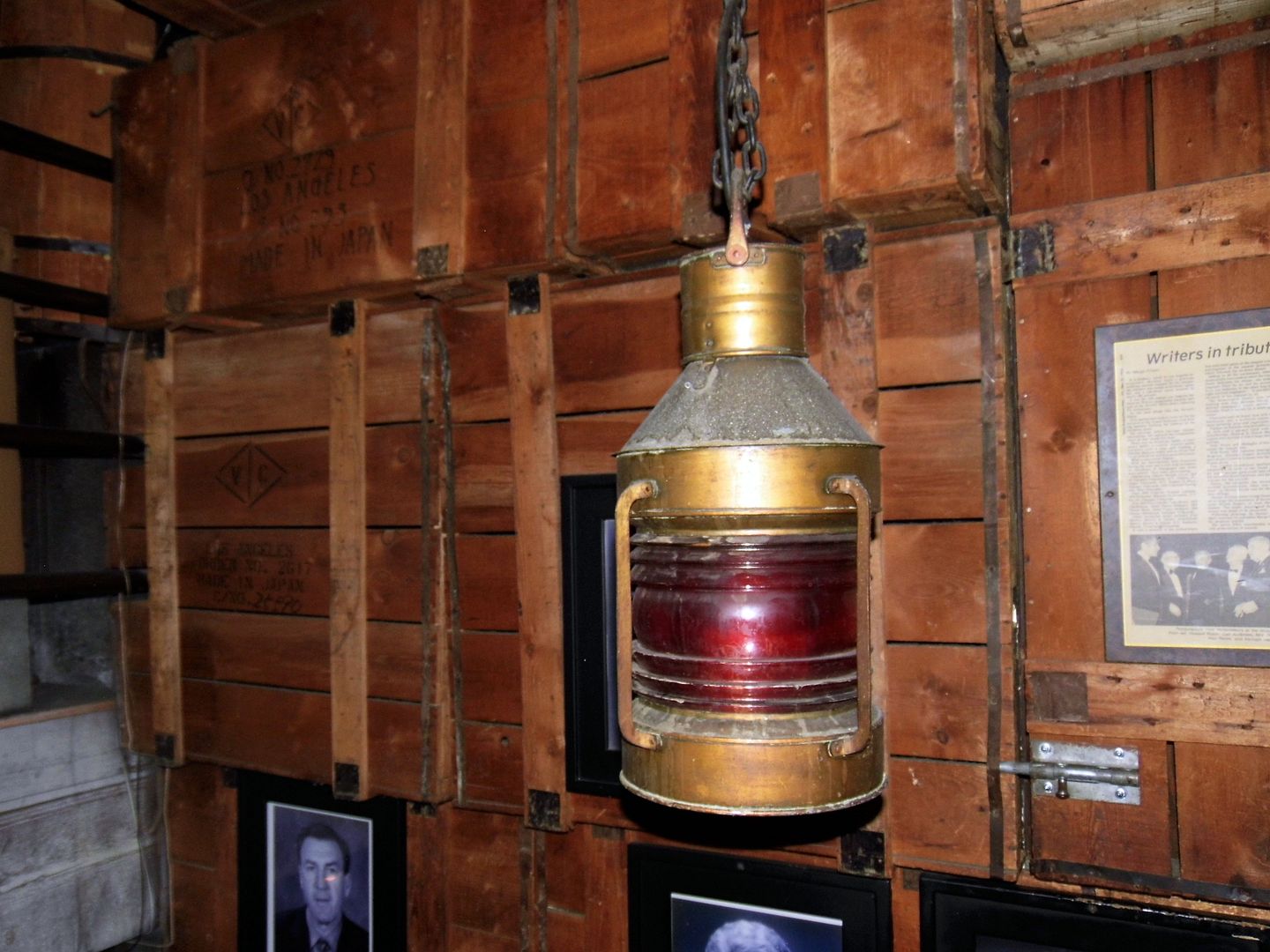 Maybe people who are younger—or more affluent—than me would prefer a rooftop bar or some glitzier locale that seems more "fashionable."
But I was
tickled
to stumble upon a vintage, "birdcage" elevator during my most recent visit—something I hadn't discovered the first two times I'd been to The Warehouse.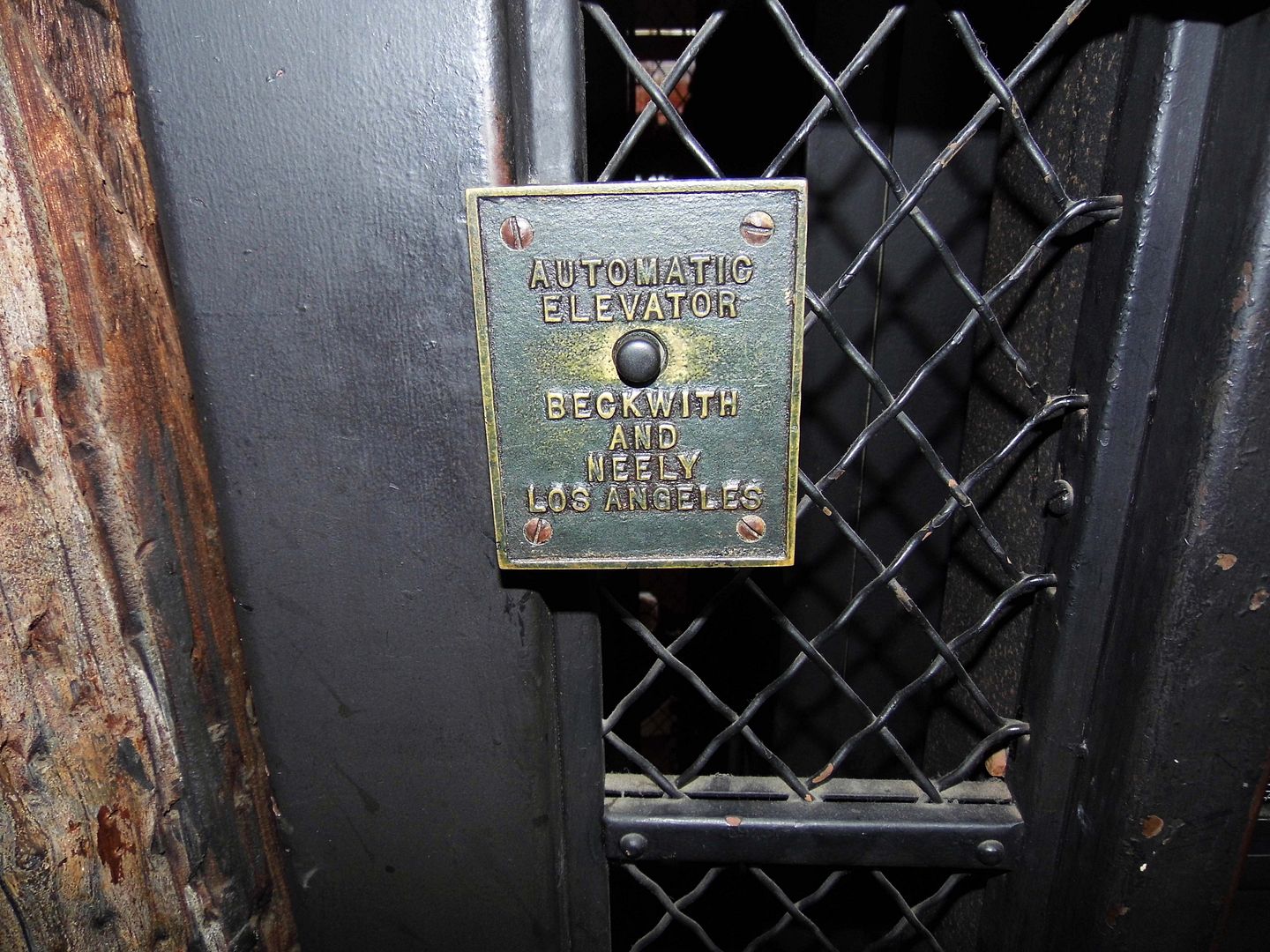 It's "automatic" in that you can press a button and call it to whichever level you want to pick it up from. It doesn't need a human operator for that.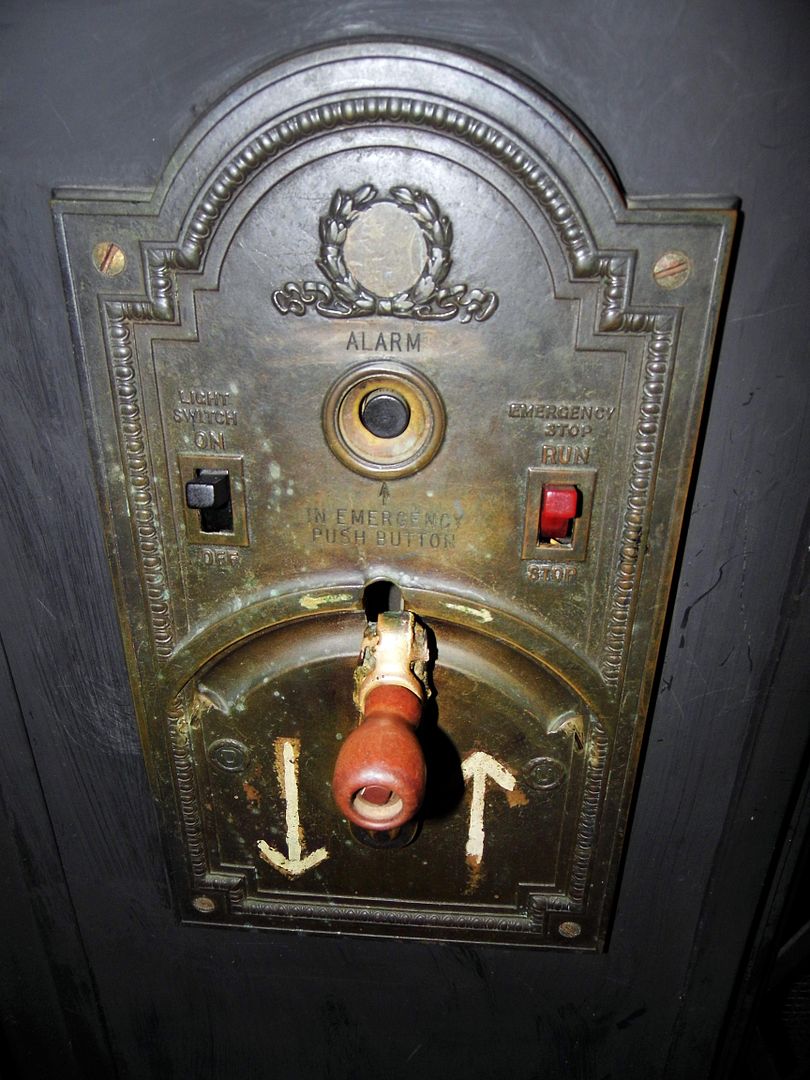 But to get inside of it, you've got to slide open both a door and a spring-loaded accordion-style scissor gate. And when you get inside, you have to tell the elevator where to go by switching a lever. The choice is, however, obvious. If you're up, you can only go down. And if you're down, you can only go up.
Once a celebrity hangout, The Warehouse appears to be in the capable hands of its current owners, Lee and Martha Spencer, who bought the business from Hixson in 1996.
The land is a different matter—that's owned by Los Angeles County, which has extended a long-term lease to The Warehouse.
The restaurant's current lease, according to a 2014 article in the
L.A. Times
, expires in
2022
.
What happens after that is unknown. Ports O'Call in San Pedro has been gutted.
Seaport Village in San Diego
is going through a major overhaul. And there's not much left to Fisherman's Village in MDR.
Like many venues in LA, the restaurant's salvation might come in the form of film shoots—it's already stood in for Boston and Miami in Hollywood productions like
Anger Management and Meet the Fockers
.
But those examples appear to be few and far between.
Fortunately, there's been somewhat of a renewed interest in The Warehouse, thanks to an occasional tiki marketplace called "Shipwrecked," which brings together tiki vendors with retro bands and DJs. It's nice to see some new life brought into the old place, which was pretty sleepy when I first went about a decade ago and hadn't improved much when I went back a couple years ago.
We lost Bahooka (though the decor was salvaged and relocated to Pacific Seas within
Clifton's
) and now we've lost
Don the Beachcomber
. Sure, there's been a wave of new tiki places to open—but can't we have both?
Related Posts:
Photo Essay: California's Last Location of Don the Beachcomber, On Perhaps Its Last Day (Updated)