In 1955, the Four Level Interchange that connected the 101 with
the 110
had only been open for a couple of years. The section north of it had just been designated the Pasadena Freeway, and the section south of it—the Harbor Freeway—continued to inch towards San Pedro.
The area immediately to the west of the 110 near the stack interchange was a bit of a "no man's land" at that point—too far east to be MacArthur Park or Westlake, and too far west to be Downtown Los Angeles or Center City (and now cut off from it by the freeway).
Some people still call it "City West." Lots of people don't even know it's there.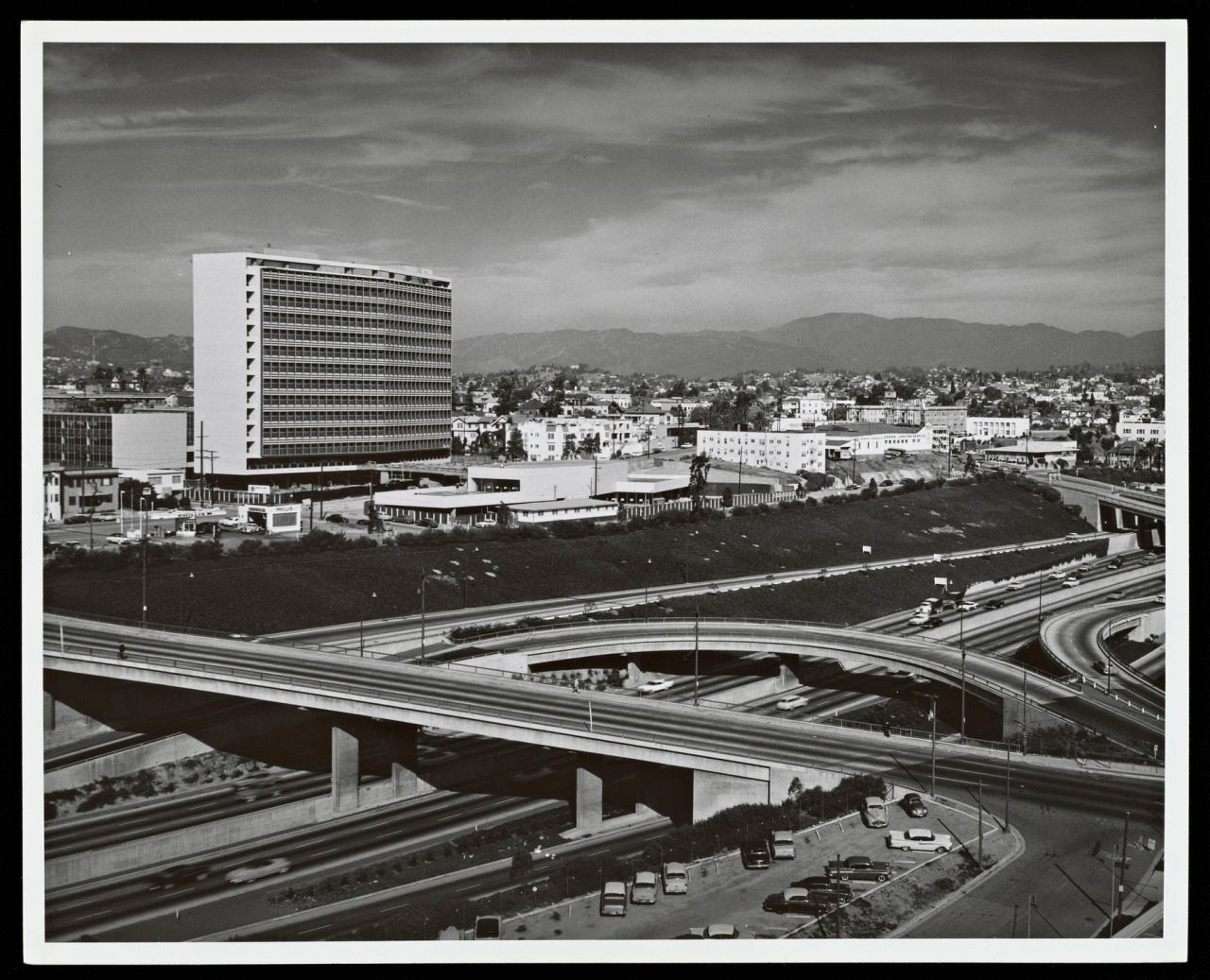 And that's where the former
Union Oil Company of California
chose to build its LA headquarters, known as Union Oil Center (and after 1983, as Unocal Center).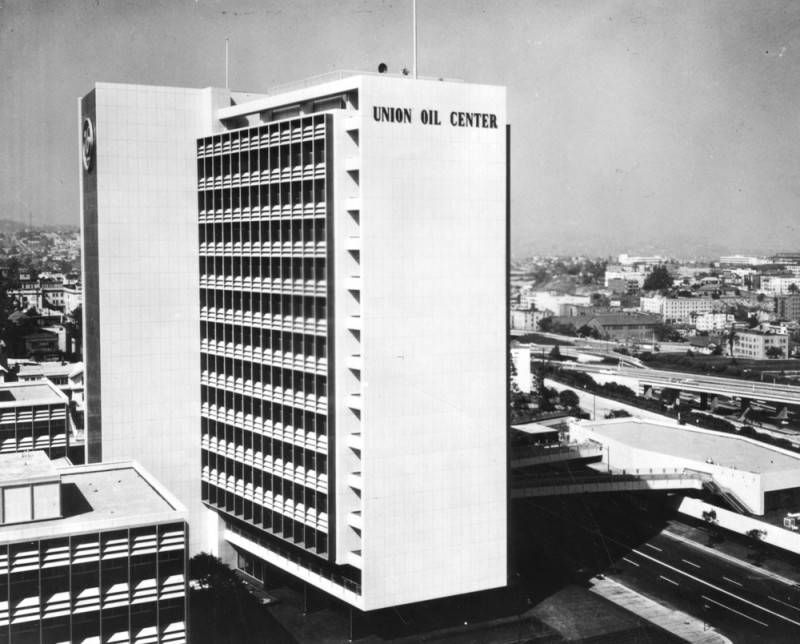 It chose the architectural firm Pereira and Luckman—the partnership of
William Pereira
and Charles Luckman, with Gin Wong (who appropriately designed the 76 gas station in Beverly Hills a decade later)—to build a campus in the International style, which would provide "modern utility with architectural beauty."
The result featured a 12-story, hexagonal (or "diamond-shaped") tower—perhaps influenced by architect
Mies van der Rohe
or perhaps just interpreted as Miesian-style after the fact—presiding over adjacent wings and pedestrian sky bridges to connect its buildings.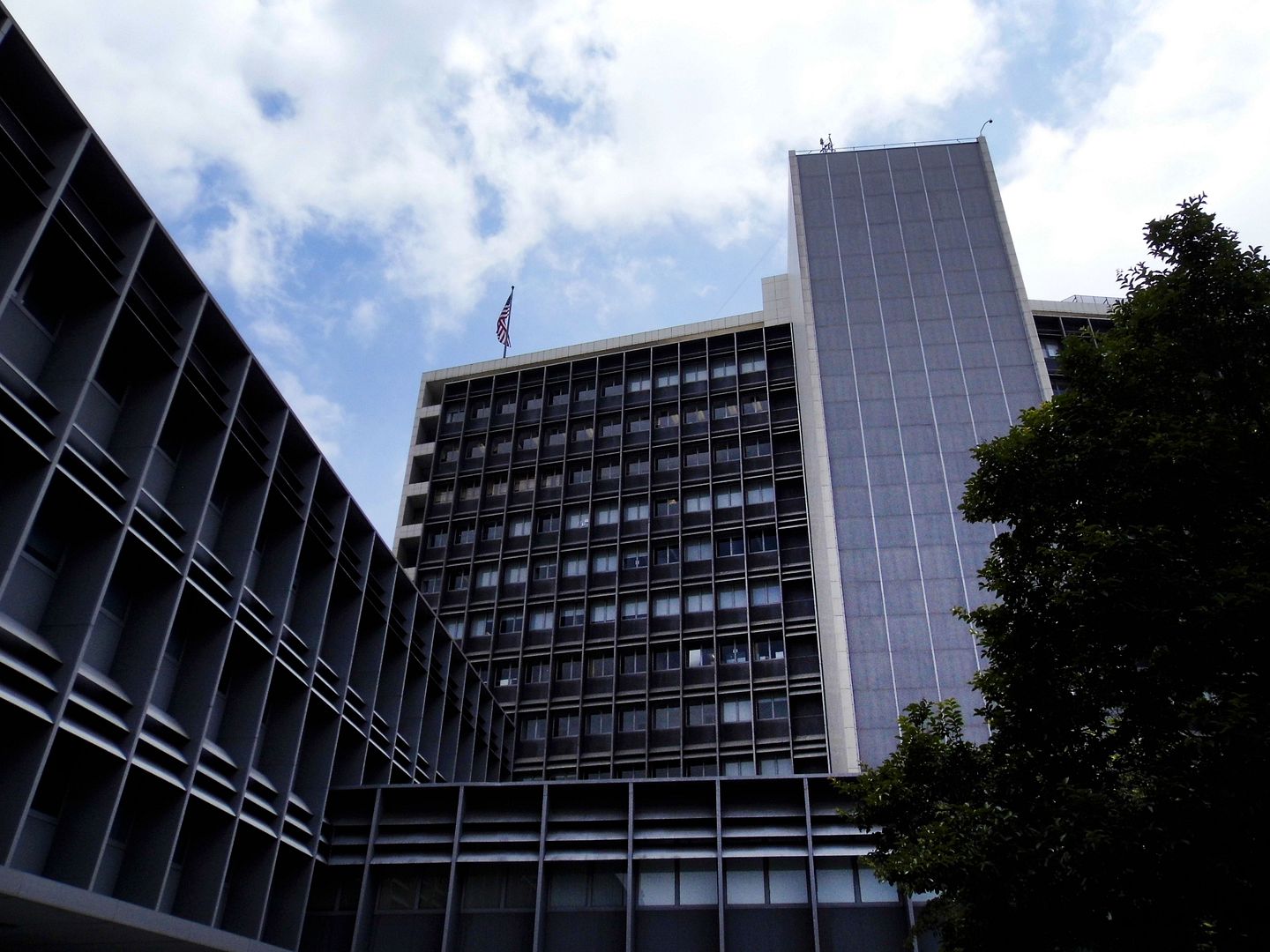 At the time of its design, city height limits restricted it from being built any taller—but because of the elevation of the hill it sat on, it still rose higher than
City Hall
. And reportedly, it was the only office building in DTLA to employ escalators at the time. (
Footnote:
The
Kenneth Hahn Hall of Administration
was completed in 1960 and has escalators—not sure which office building was next, but the
A. Hamburger & Sons Department Store
featured the
first escalator in California
.)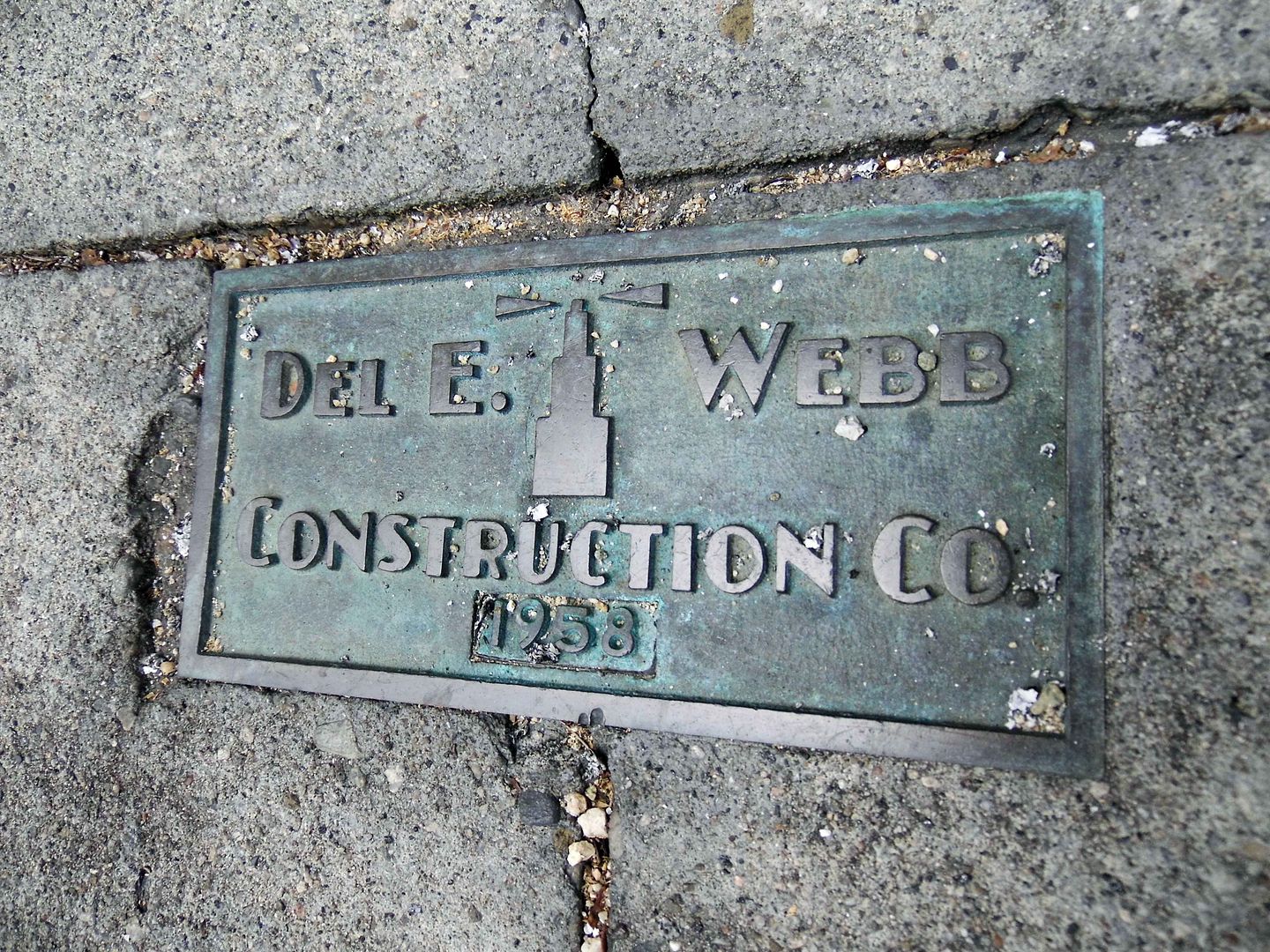 The Union Oil Center was built by the Phoenix-based Del E. Webb Construction Company—known for its work on The Beverly Hilton and the Flamingo Las Vegas, hired by Bugsy Siegel himself—which completed it in 1958 (a year after the city height limit had been repealed).
From afar, it was easily recognizable for its six-sided tower and aluminum louvers that covered all the tower's windows. Up close, you notice the terrazzo floor by
Venetian Terrazzo and Mosaic Company
in Alhambra, which extends from the sidewalk all the way through the black granite lobby.
Few people outside of the oil industry probably ever got to see this beauty in person—at least, until 1996, when Unocol vacated the premises, a year before selling to Tosco, which was later acquired by Phillips, which later merged with Conoco. (76 is now owned by
Chevron
.)
In the absence of the oil company, the campus almost became a hotel complex. When that idea fell through, demolition was considered, perhaps to replace the former Union Oil Center with a basketball and ice hockey arena. (
Staples Center
was built farther east in Downtown LA in 1999.)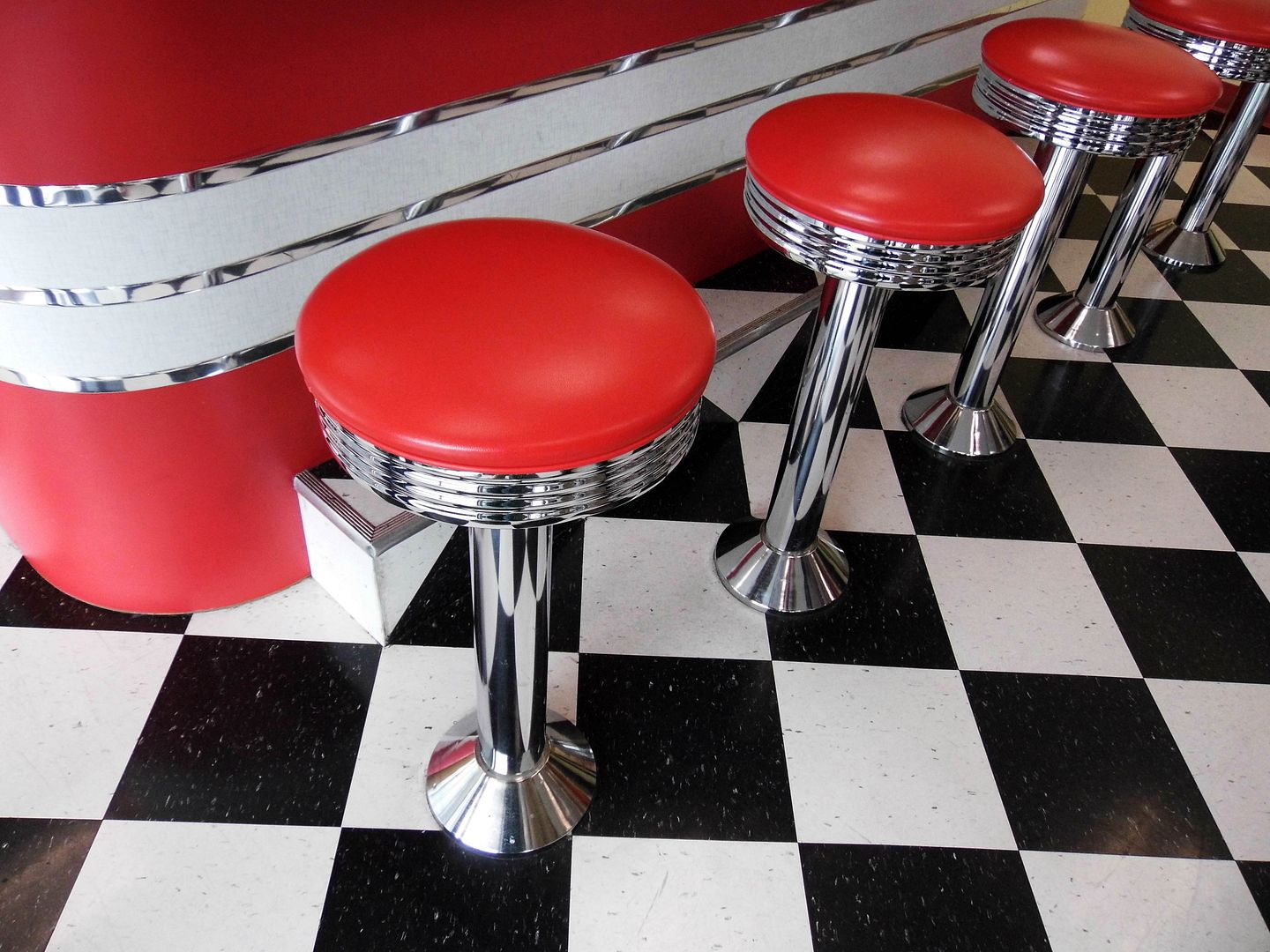 Instead, it became Los Angeles Center Studios—the first new movie studio in the downtown area since the 1920's, which catered to productions outside of the big "studio system" (i.e.
Warner
,
Paramount
,
Sony/MGM
, Fox) and provided a "vertical backlot" (the tower) in a location
other
than Hollywood, Burbank, or Culver City.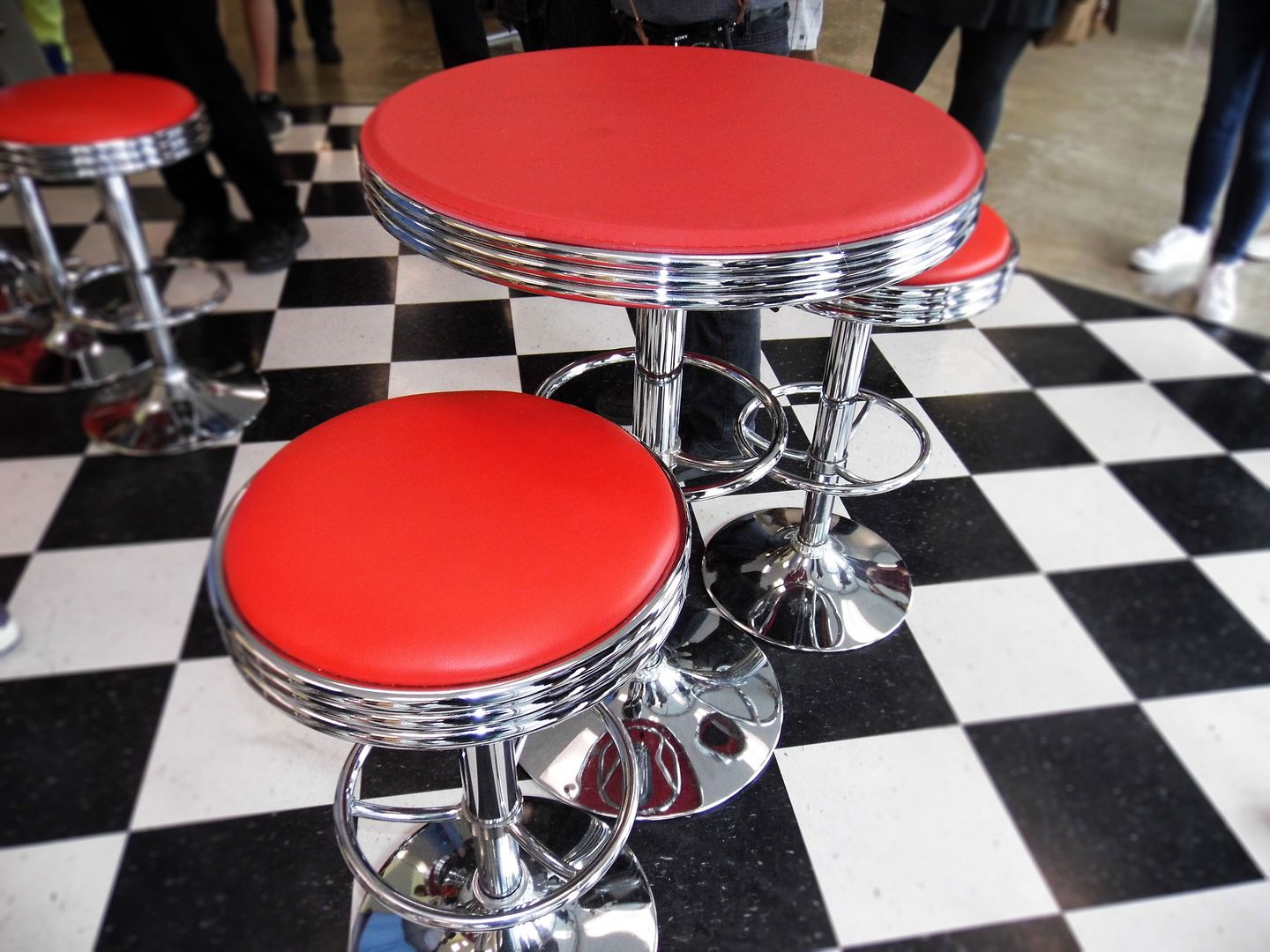 Producers of pilot episodes love how plug-and-play it is—with existing sets that include a corporate lobby (DUH), exteriors, offices, a cafeteria/restaurant, a malt shop, and a tavern.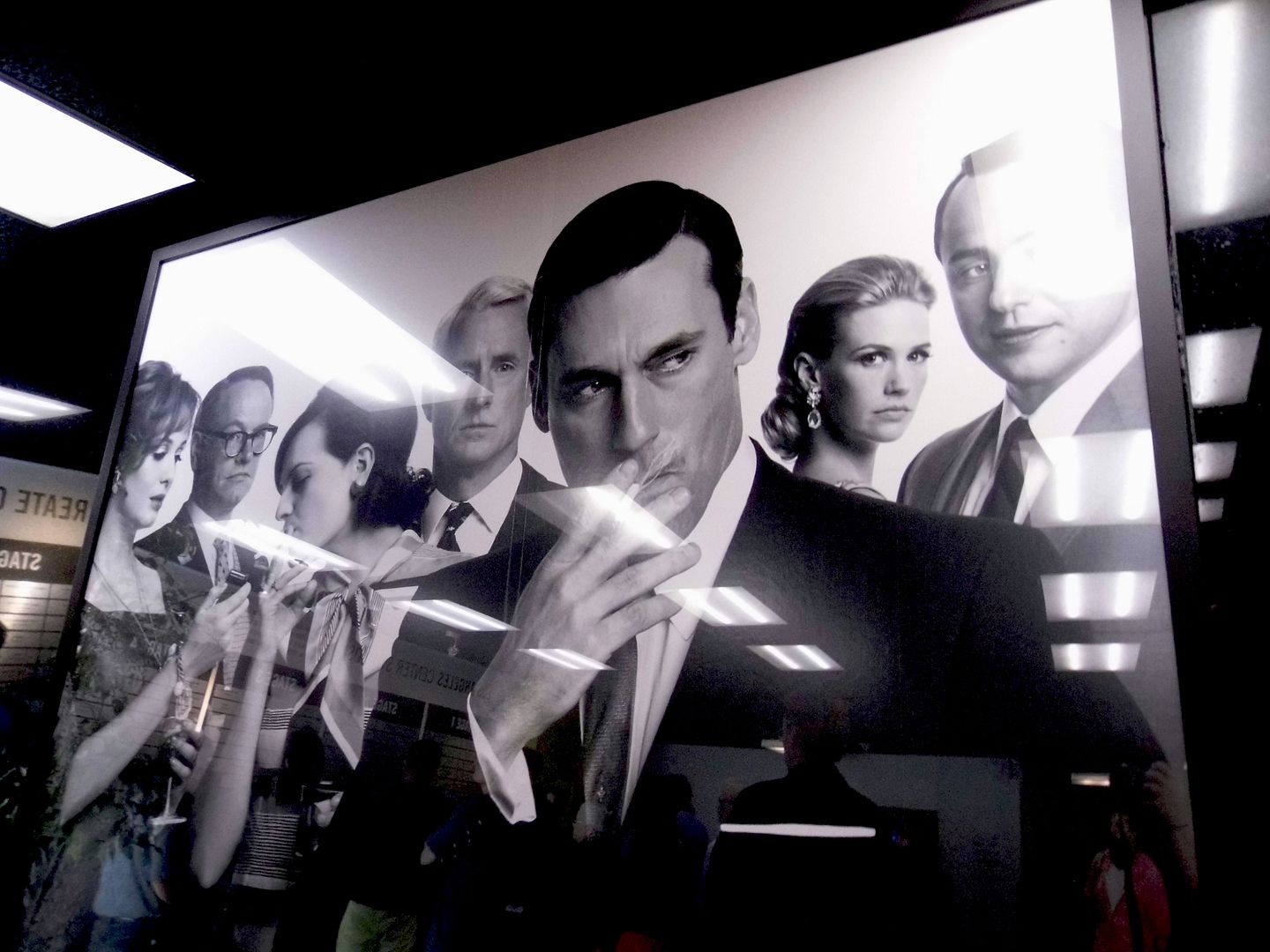 Los Angeles Center Studios provided enough authentic mid-century filming locations to keep
Mad Men
shooting its office interiors there multiple seasons.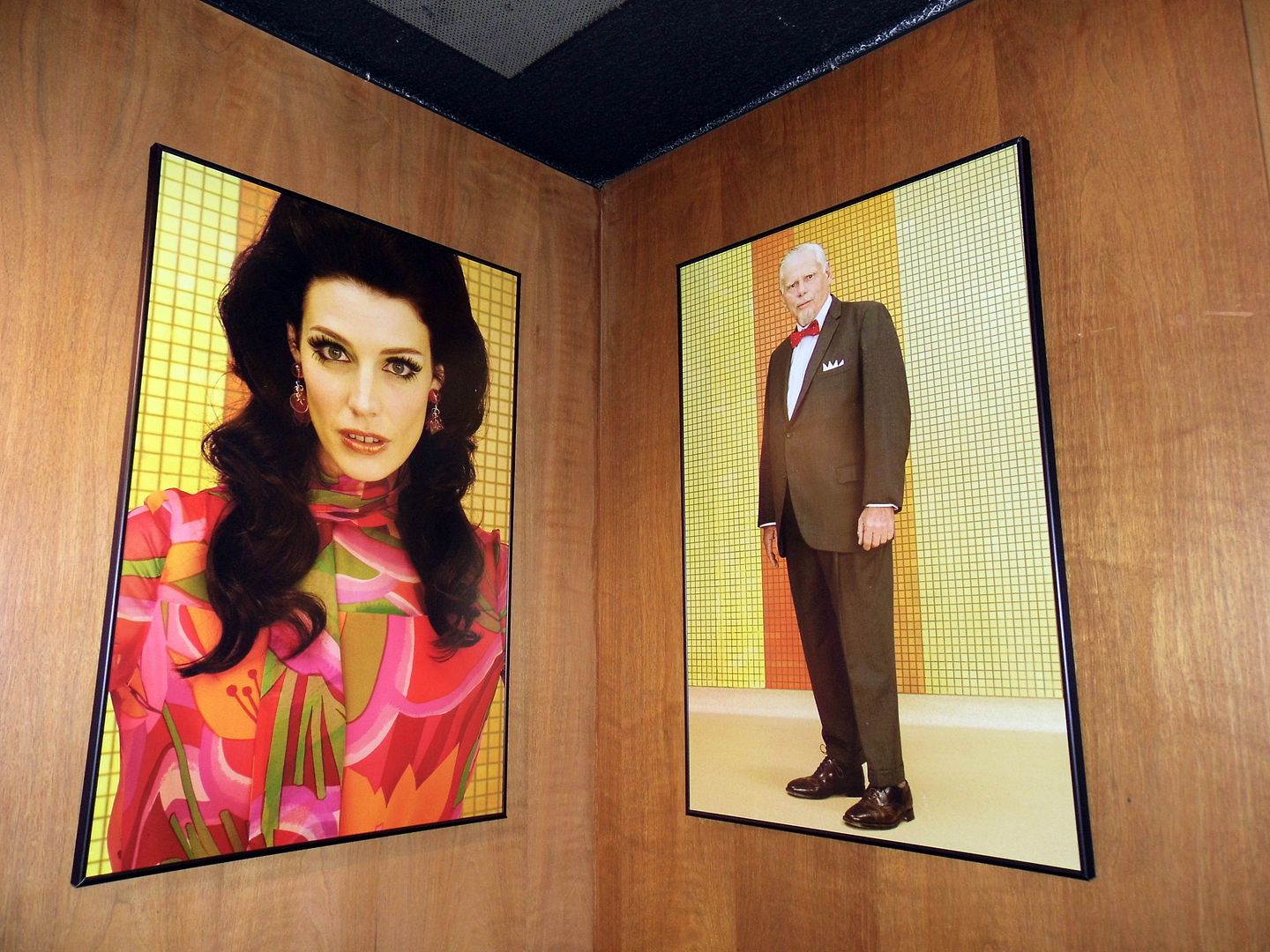 There's even
one Mad Men elevator
—in a bank of differently-themed elevators with various decor motifs. (That's where you can find the Brad Pitt-Angelina Jolie elevator from
Mr. and Mrs. Smith
, too.)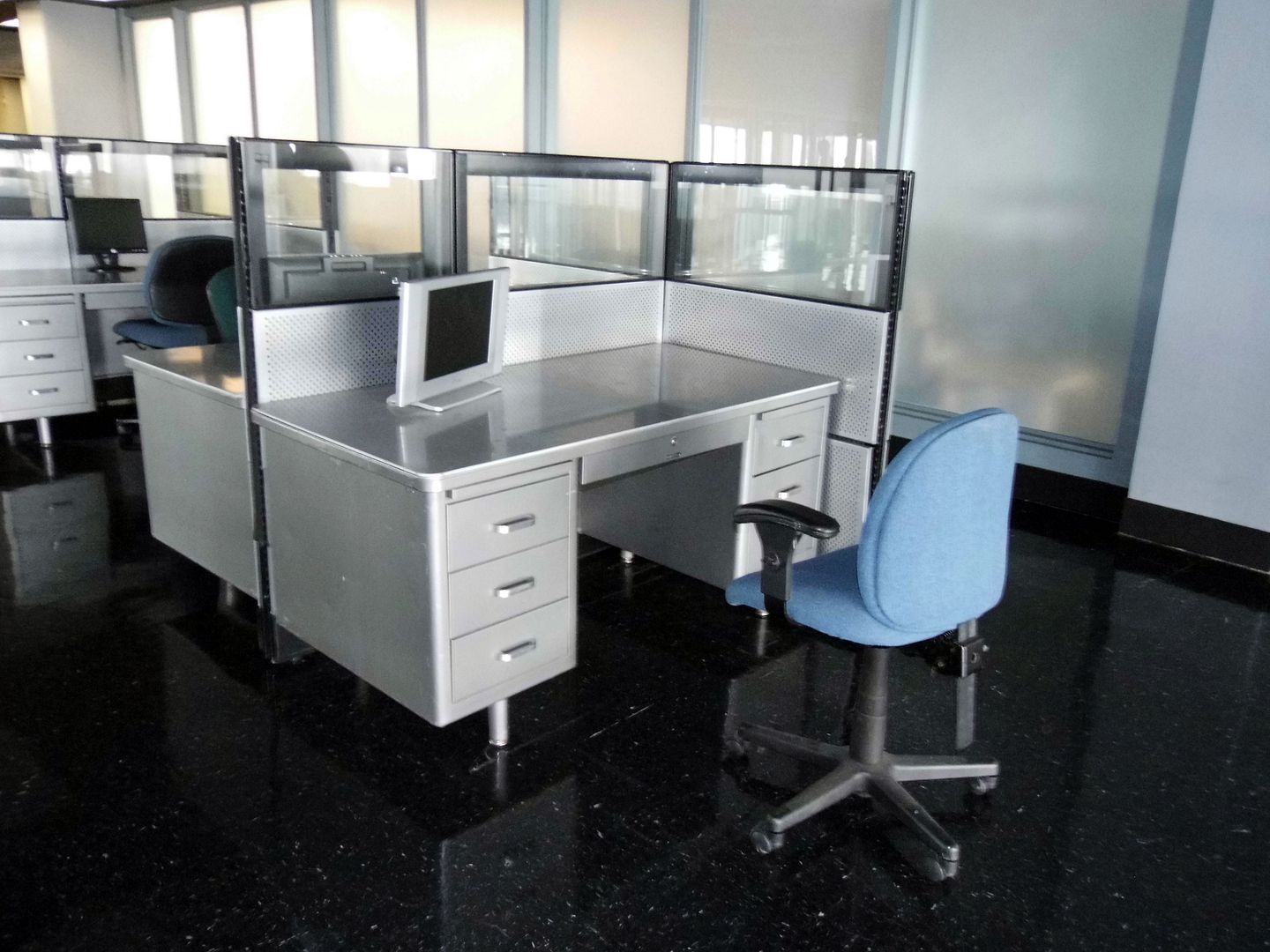 The office set is still there, though mostly undressed...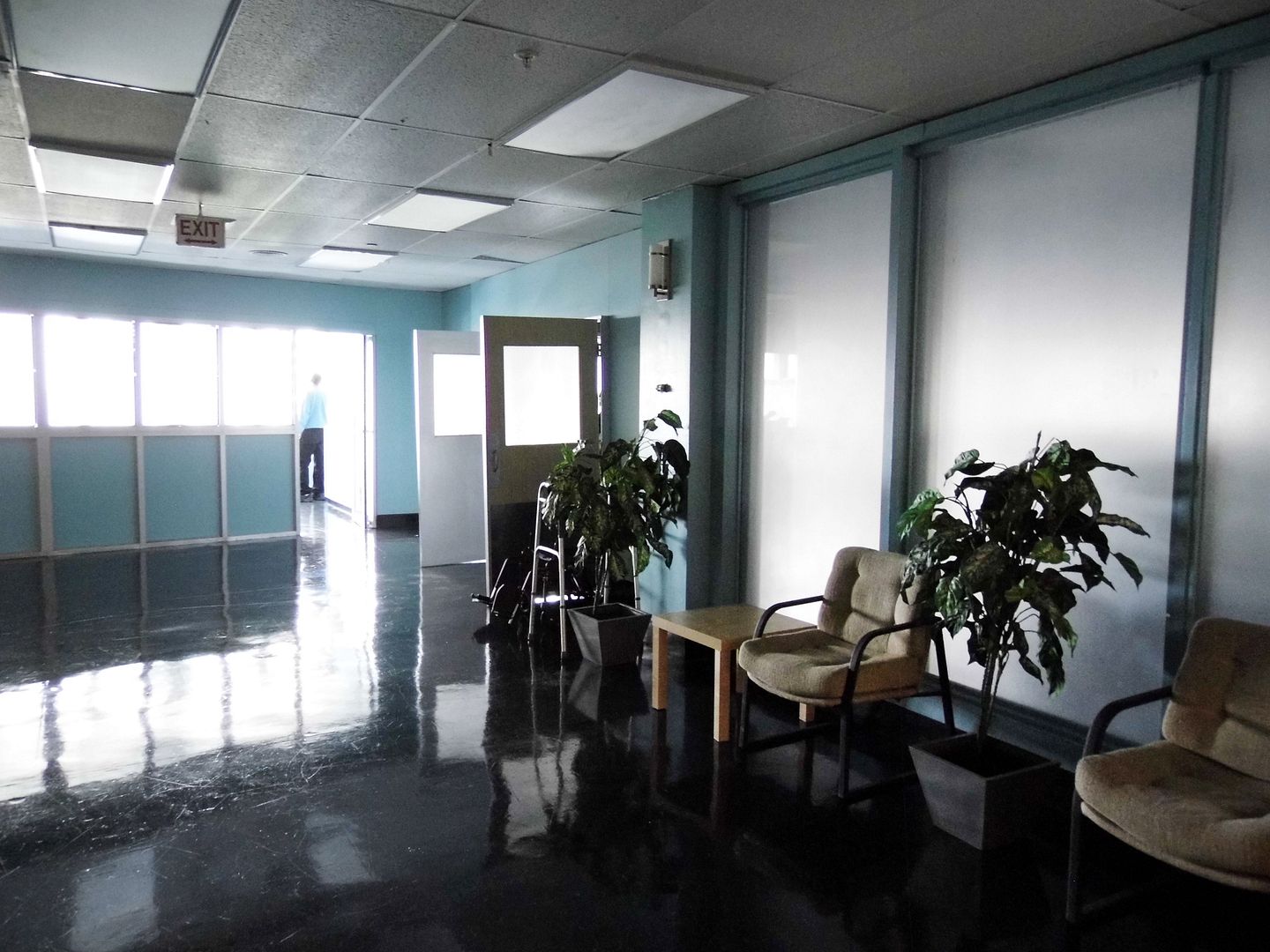 ...and has been used in other productions, including
The Wolf of Wall Street
and the music video for "
Bad Blood
" by Taylor Swift.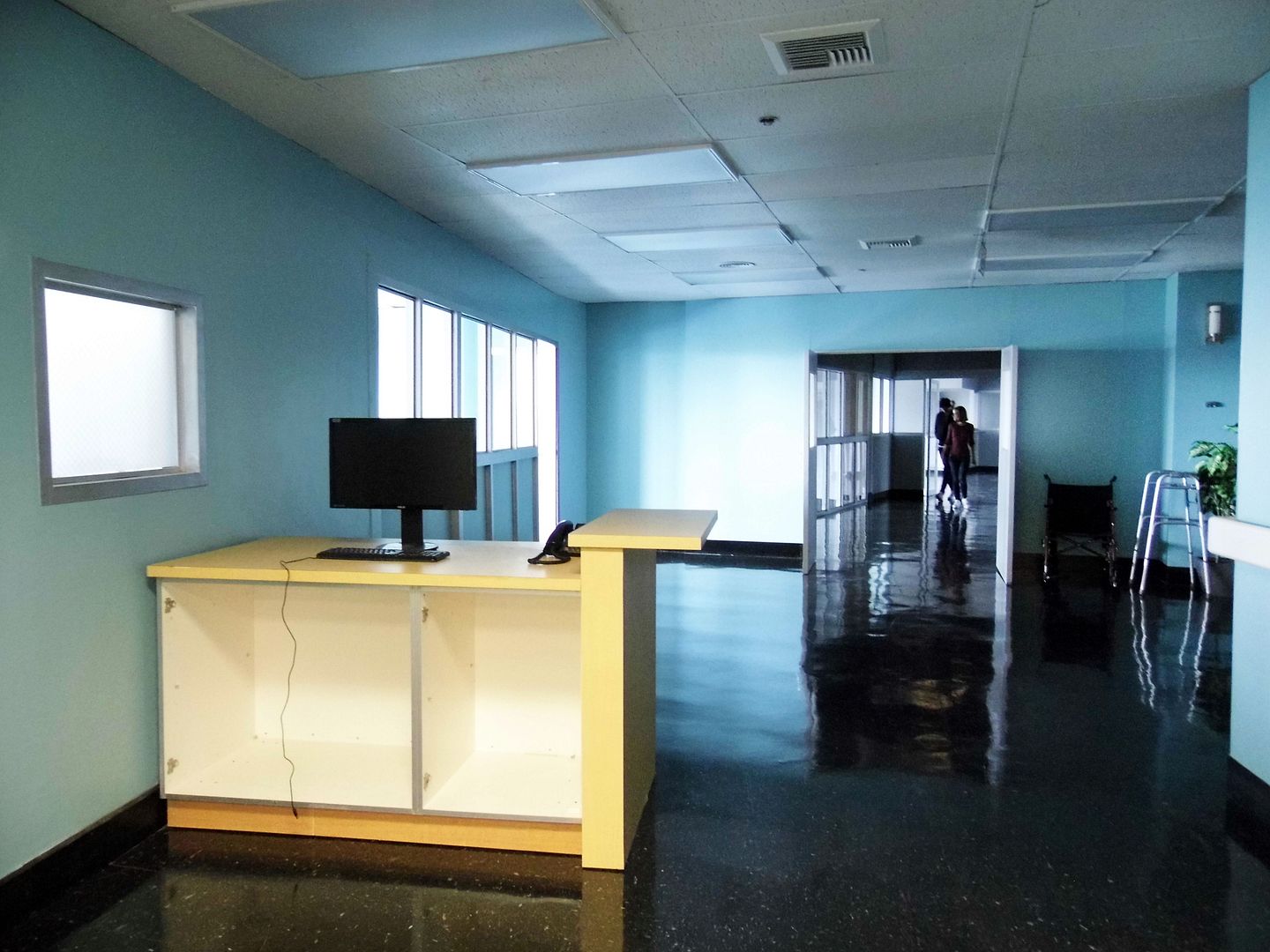 It almost seamlessly leads into a medical set...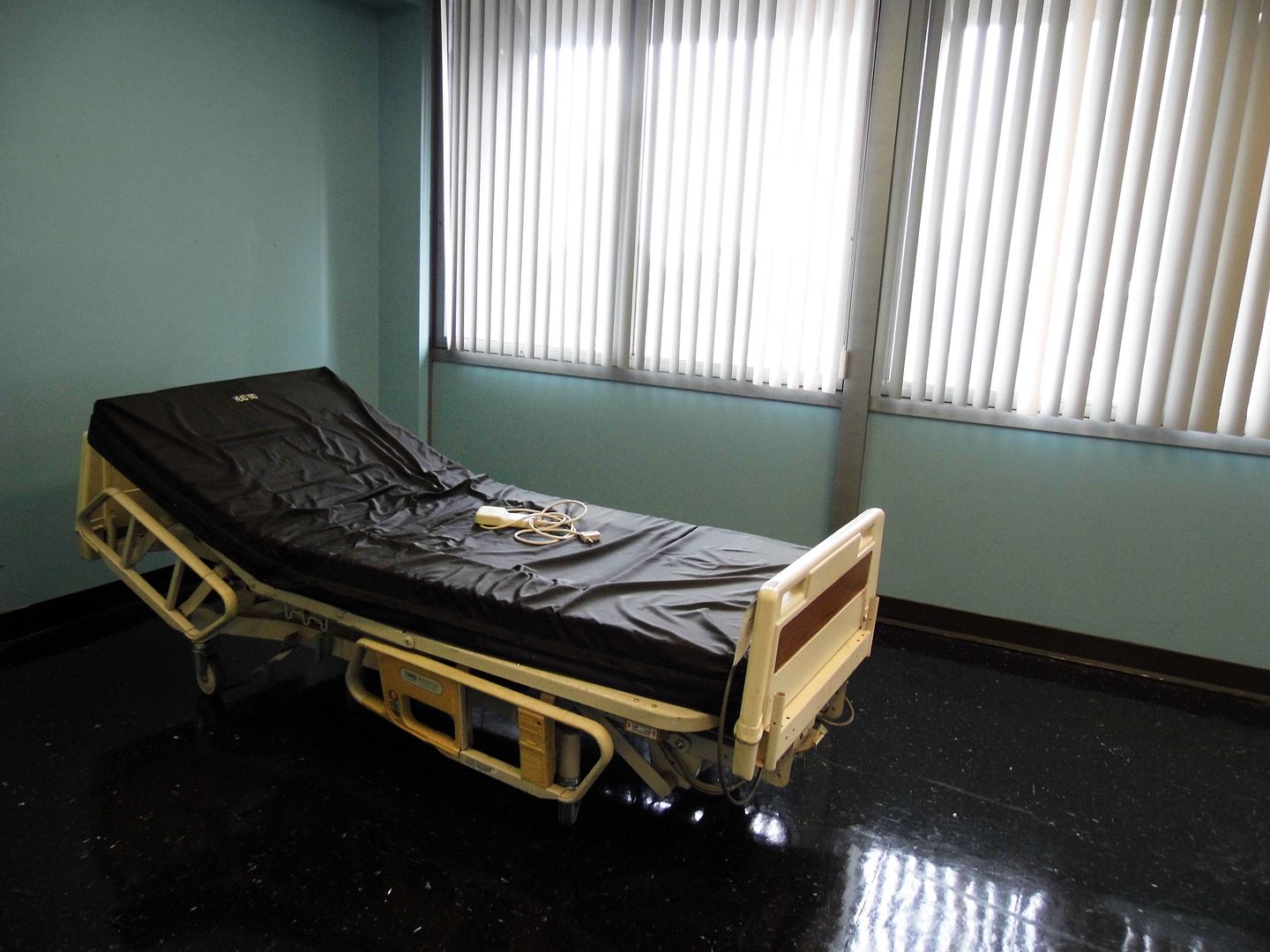 ...used by such TV hospital dramas as
ER
and
Grey's Anatomy.
Having a morgue set there also attracted such crime shows as
NUMB3RS, Bones, 24, Cold Case, Castle, Criminal Minds, The Closer, JAG, Law and Order Los Angeles, The Mentalist, Medium, The X-Files, Without a Trace, CSI and CSI Miami and New York,
and
NCIS and NCIS LA.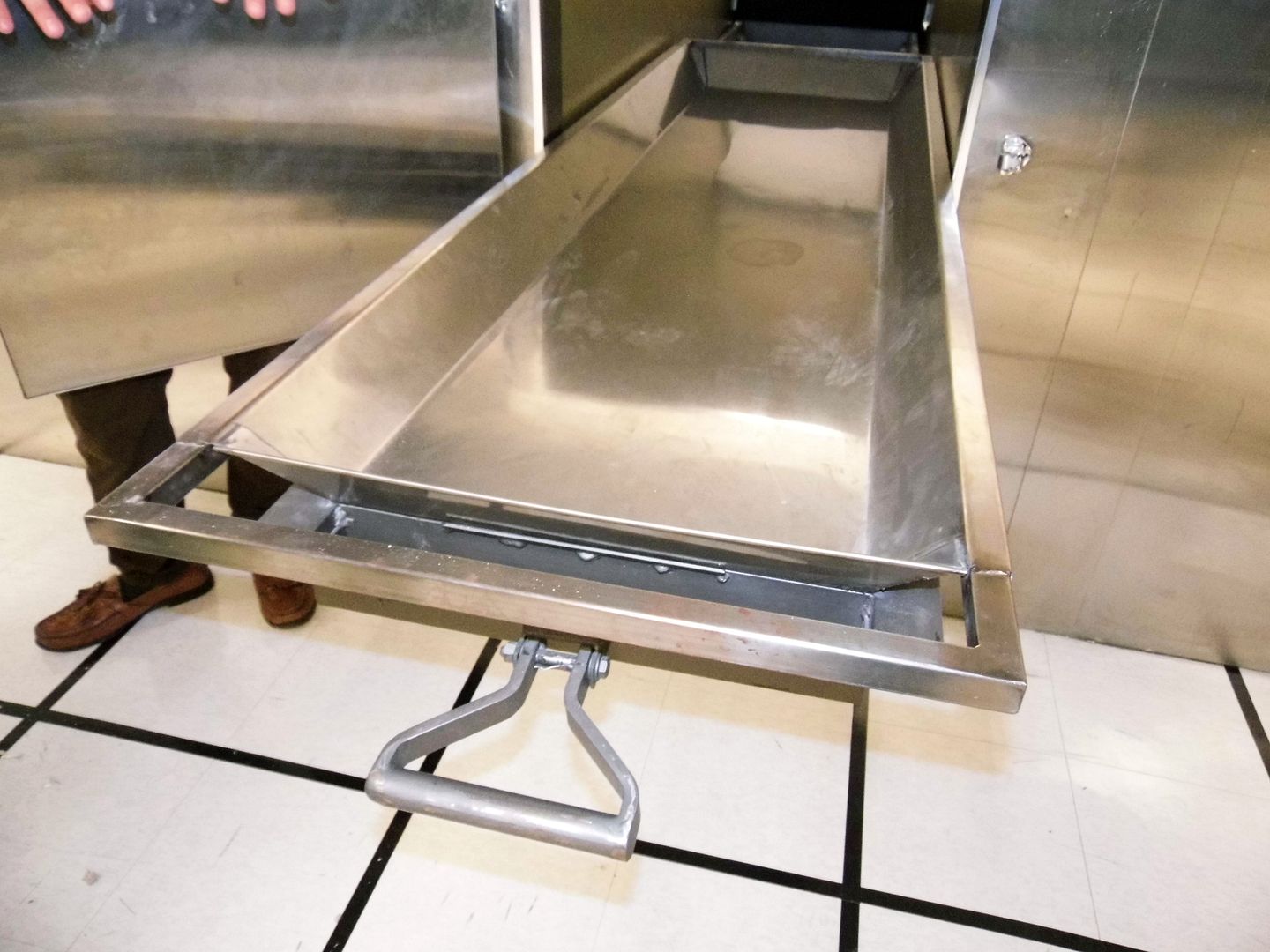 The list goes on and on (and also includes plenty of film productions, too).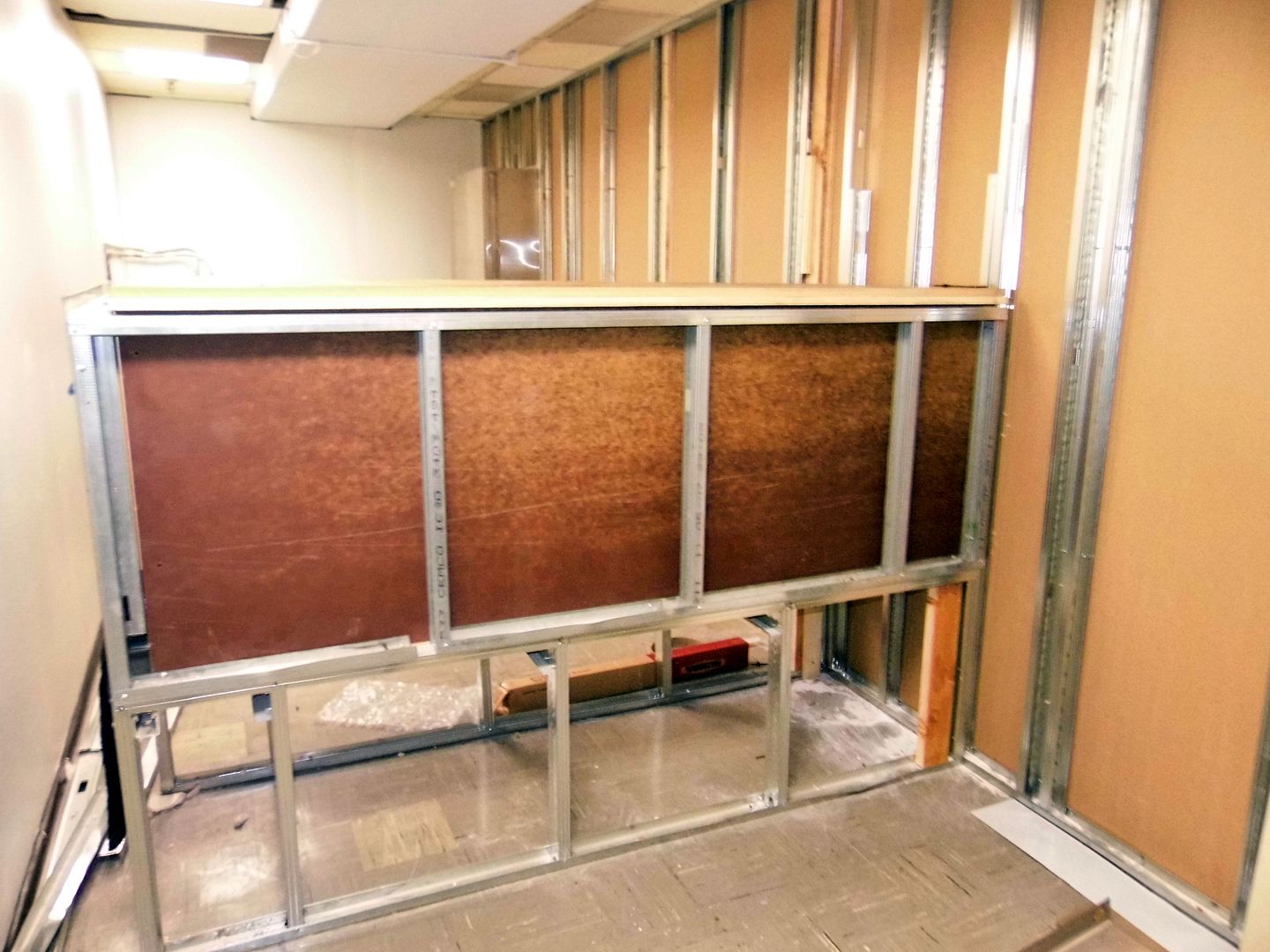 But, as our tour guide told us, "It's all fake."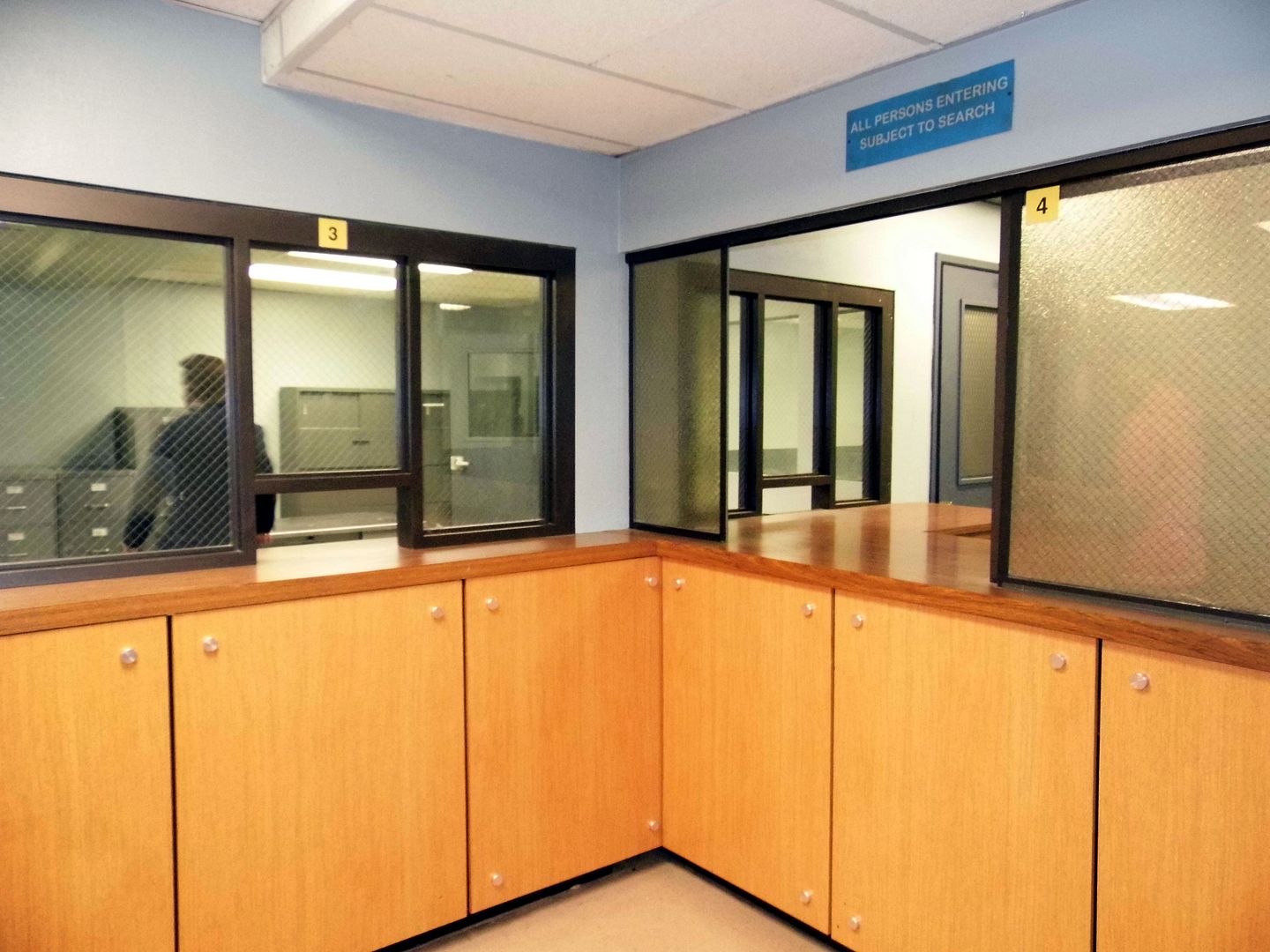 One set doubles as a DMV office and a police station—and includes
the lineup set from The Usual Suspects
.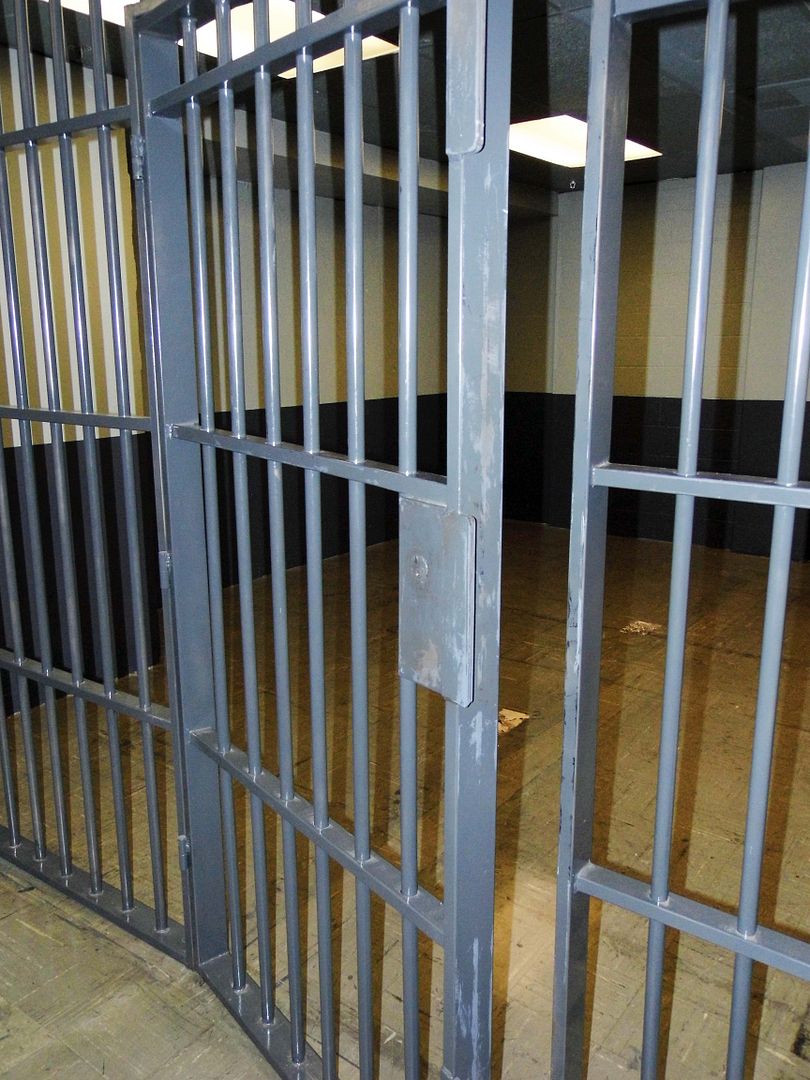 The jail cells look real, but of course the cell doors don't lock.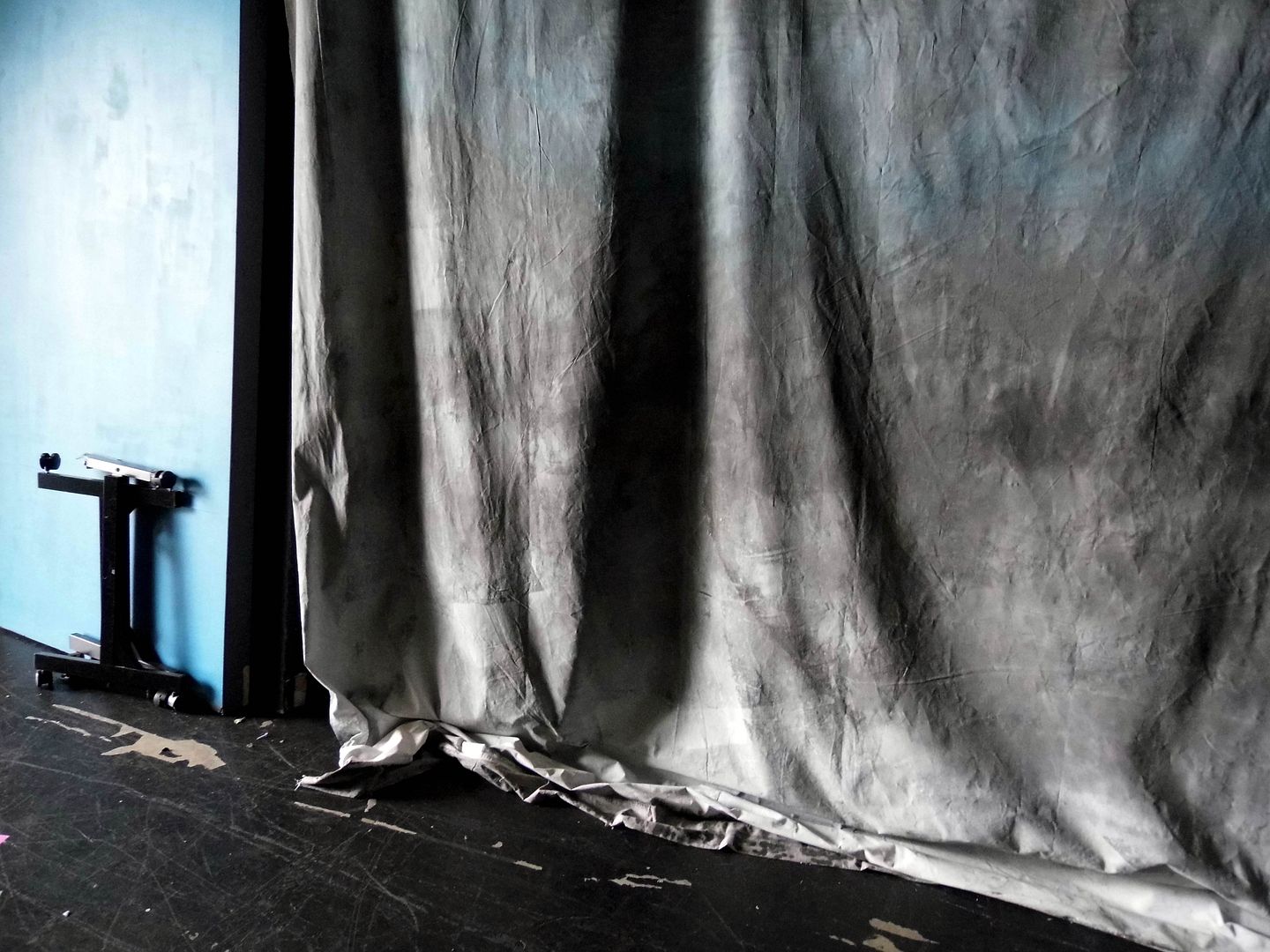 Anything that Los Angeles Center Studios doesn't have can be built—as a temporary set on one of its many soundstages (including the former Telemundo studio) or as a permanent fixture somewhere else in the 20-acre complex, perhaps as a project of the students attending the Studio School on the LA Center Studios campus.
The tower is no longer used as a "vertical backlot"—and the complex has tenants that aren't entertainment companies per se.
But if there's one thing that Hollywood is good at that makes it a preservation-minded industry, it's using what's
already
there—and making the most of it.
Related Posts:
Photo Essay: The Path of Destruction of the St. Francis Dam Flood, 86 Years Later
Walking in the Footsteps of Mary Tyler Moore, Newhart, and Gilligan at CBS Radford
Experiencing Pan Am, More Than A Quarter-Century After The Dead Airline Went South
Photo Essay: Walking the 110