I can't imagine why anyone who lives in such a nice place would invite the public to come poke around and snoop on their property.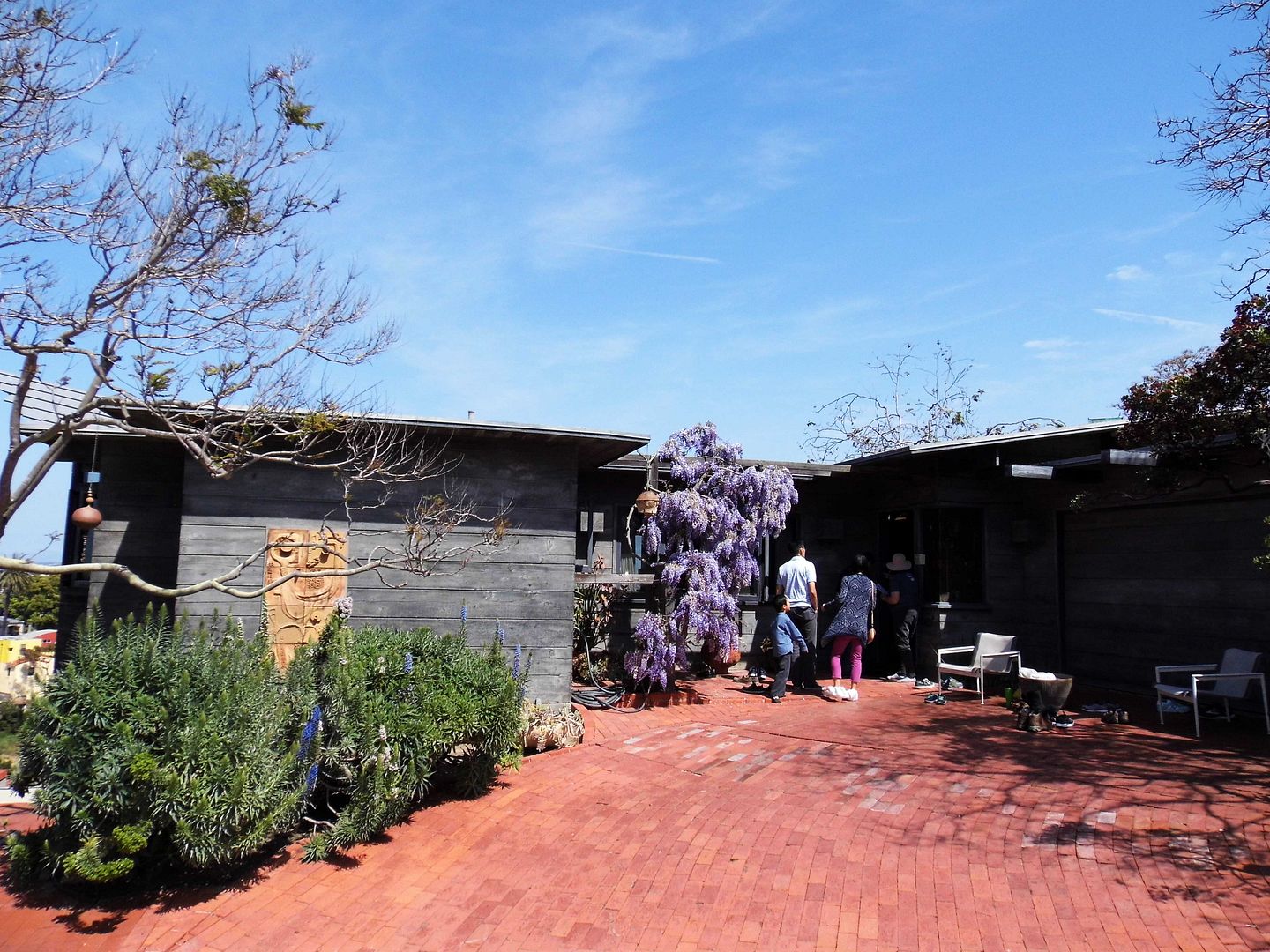 But lucky for me, the owners of the Richards Residence in Point Loma (Keith and Jessica York) did as part of Open House San Diego. They're only the second owners to ever live there.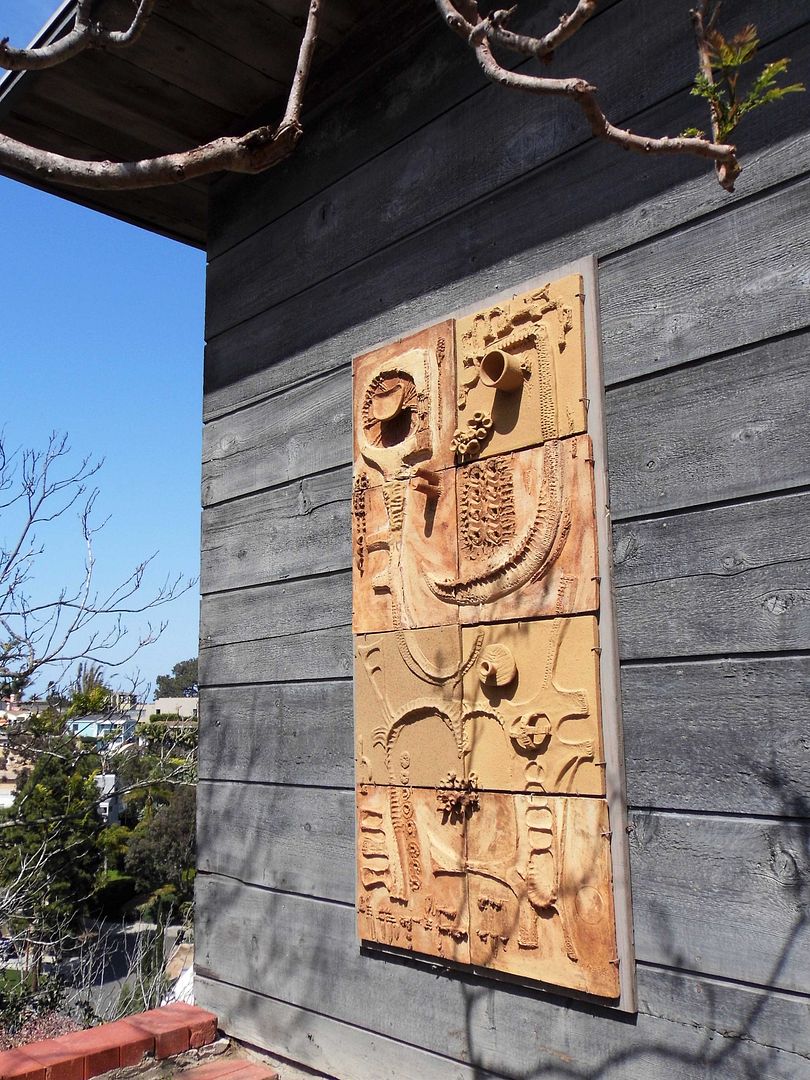 Architect Sim Bruce Richards, a former
Frank Lloyd Wright apprentice
, built this as his third home with his wife Janet and their children in 1957.
The first was in 1947 on Albion Street, and the second was built on Harbor View Place in 1950.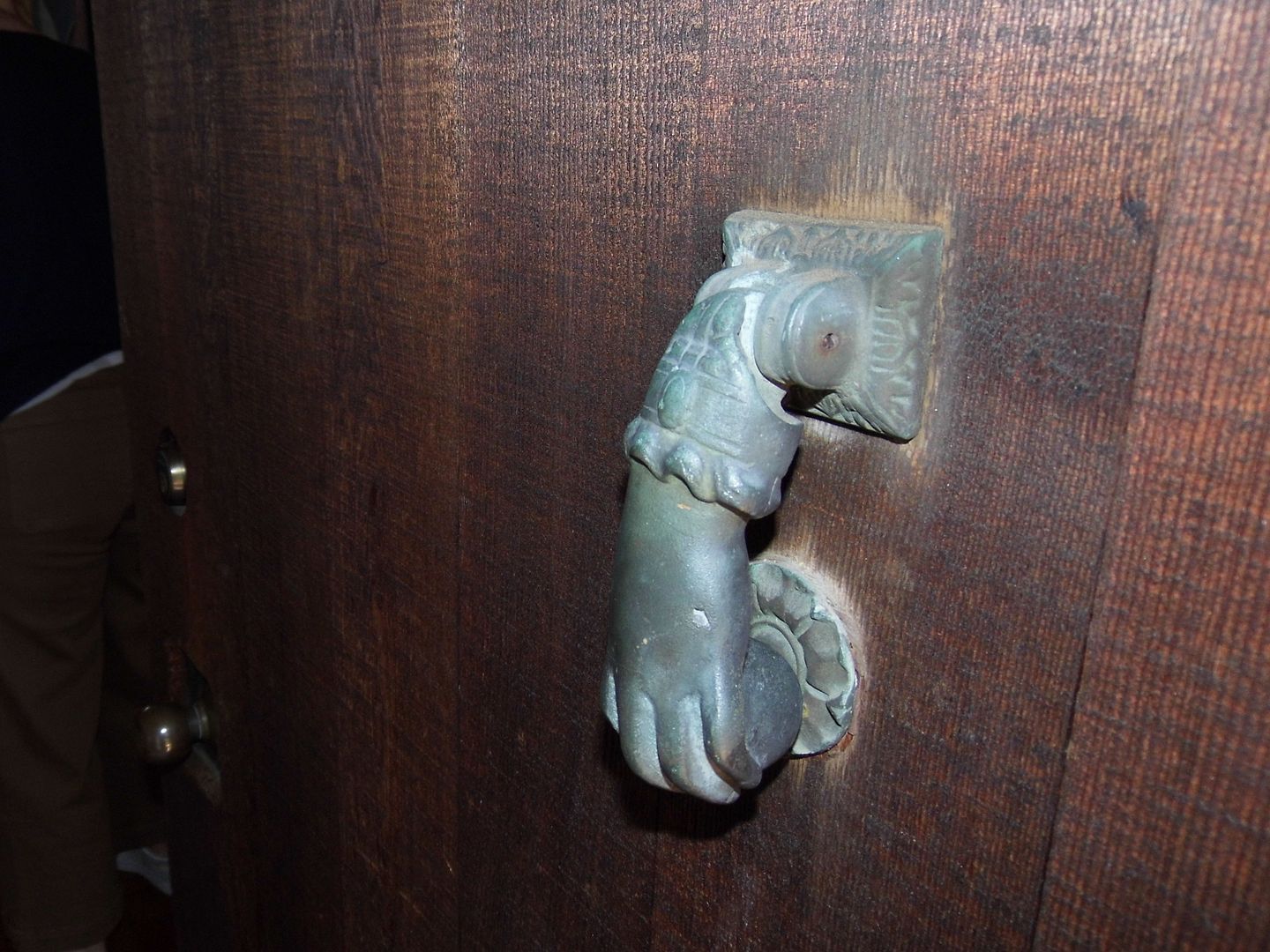 The couple stayed in this house through his death in 1983 and hers in 2017.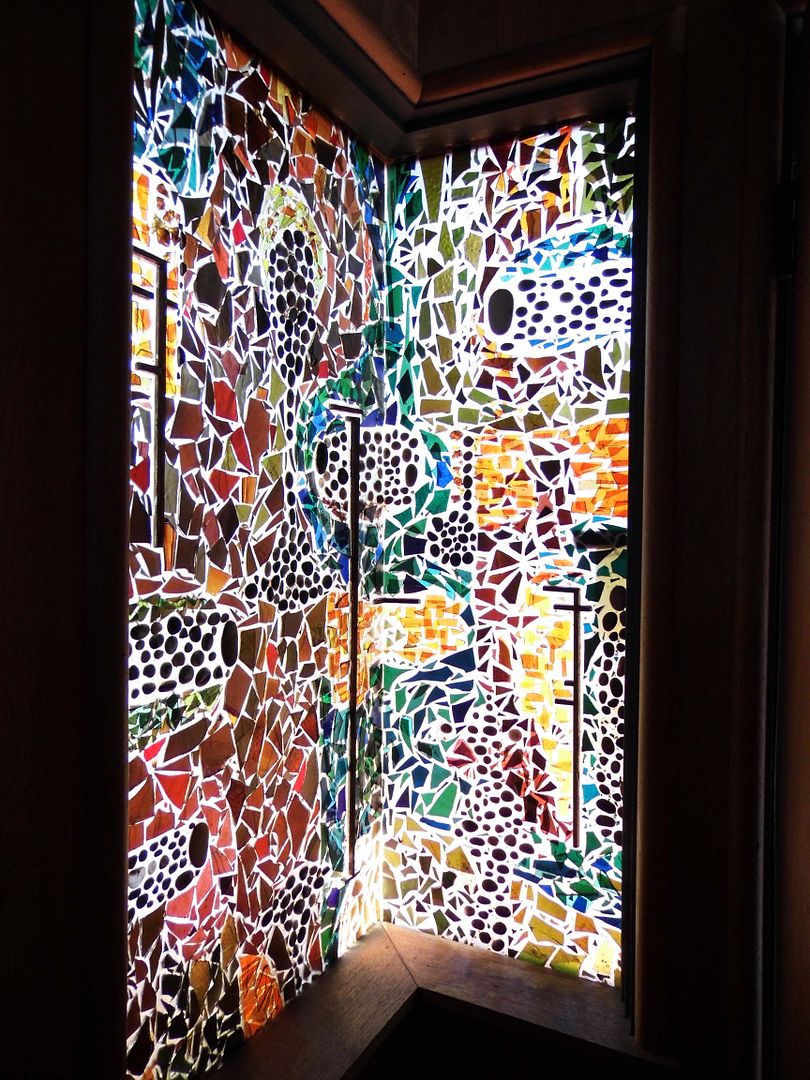 The year 1983 also marked the end of nearly three decades' worth of work with artist James Hubbell, who forged an art-and-architecture partnership with Richards in 1958.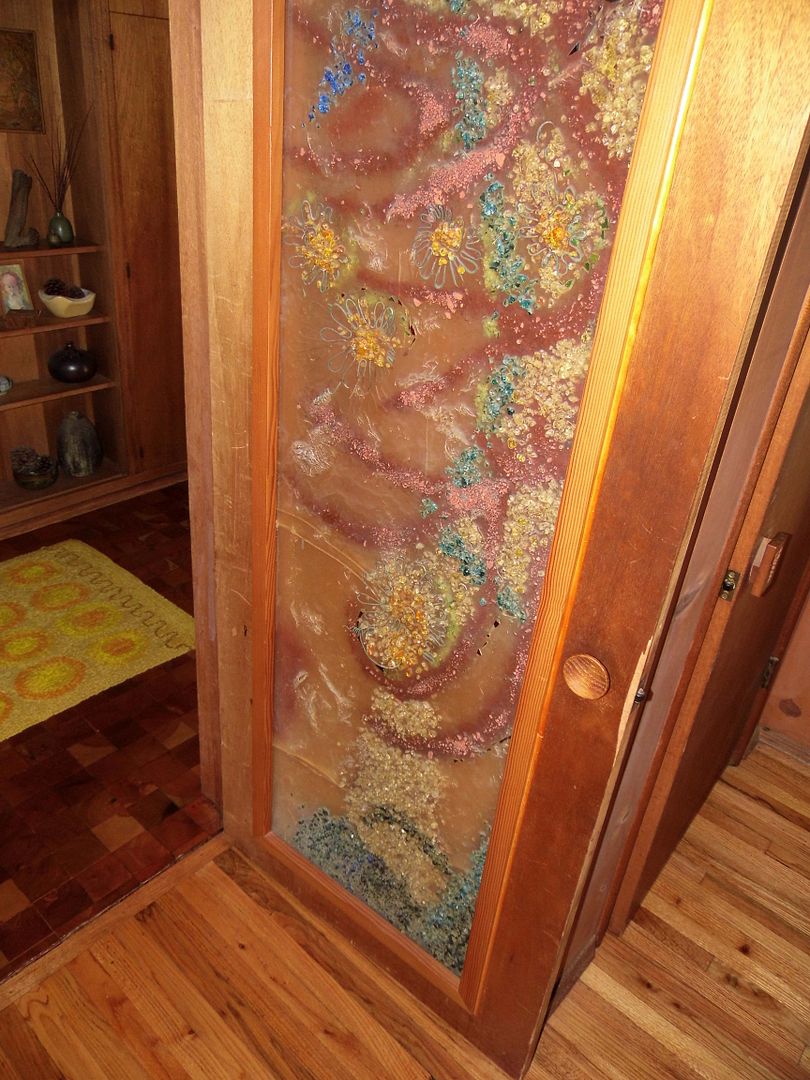 His glass work can be seen throughout the home.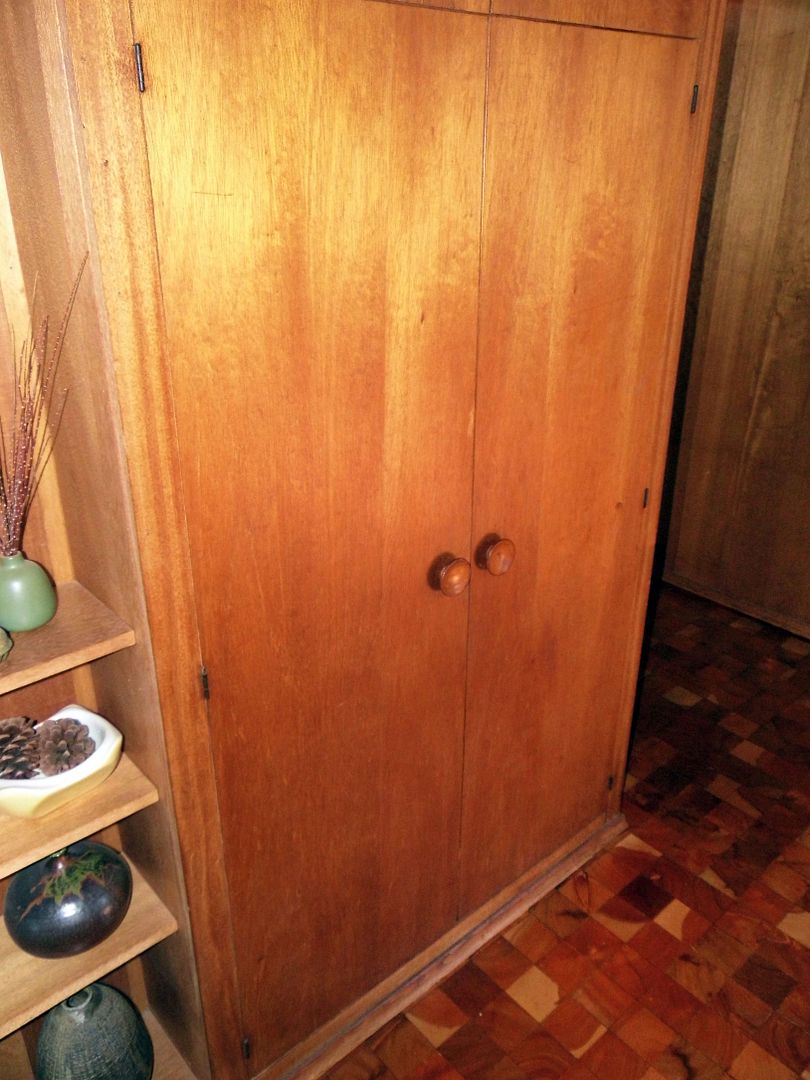 Richards, on the other hand, was known for his distinguished use of wood. He reportedly saw a sensuality in it as a building material.
Its condition is a little worn in the house today...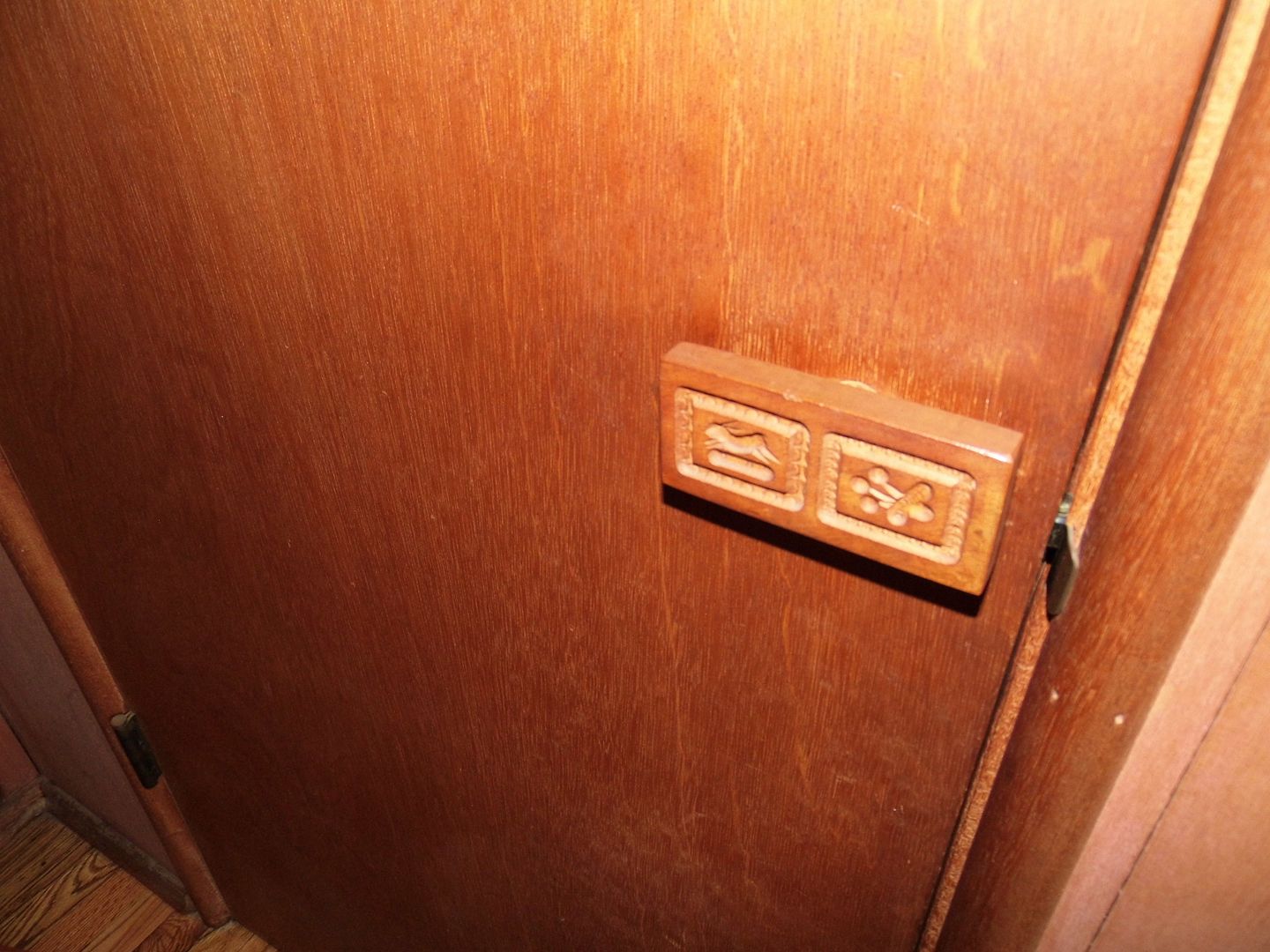 ...but it's nice to see that his wood work has been
used
.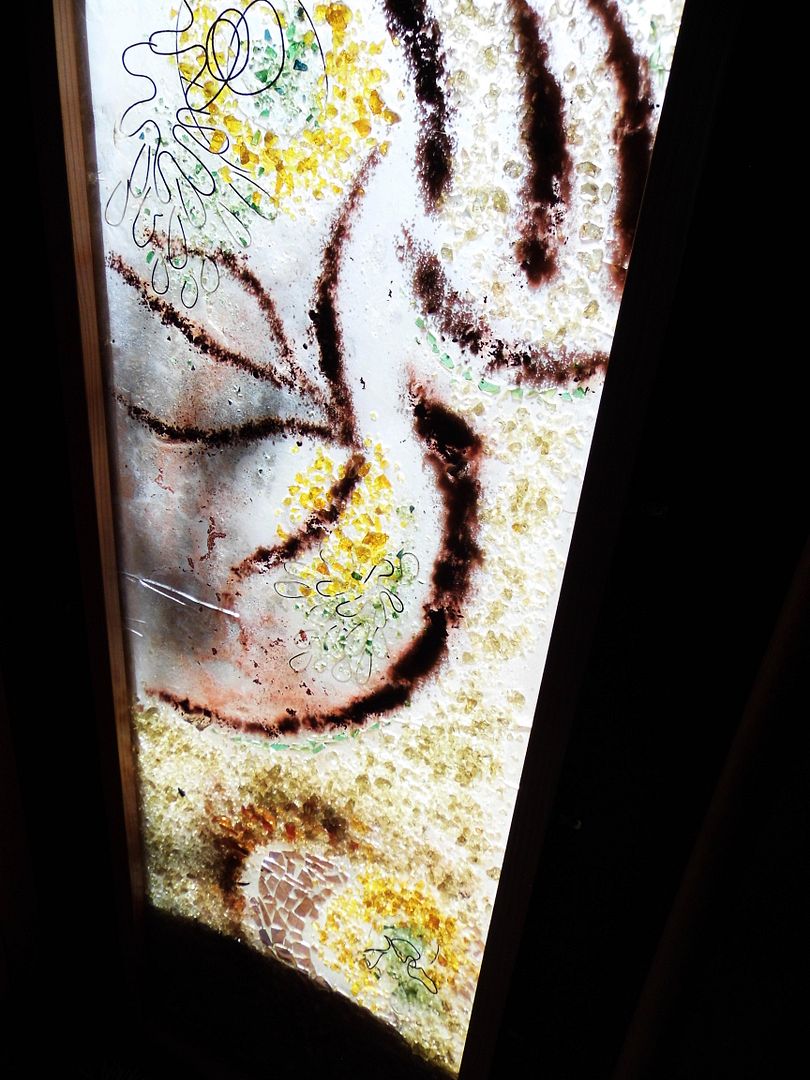 His incorporation of artwork into the architecture was reminiscent of the Arts and Crafts Movement...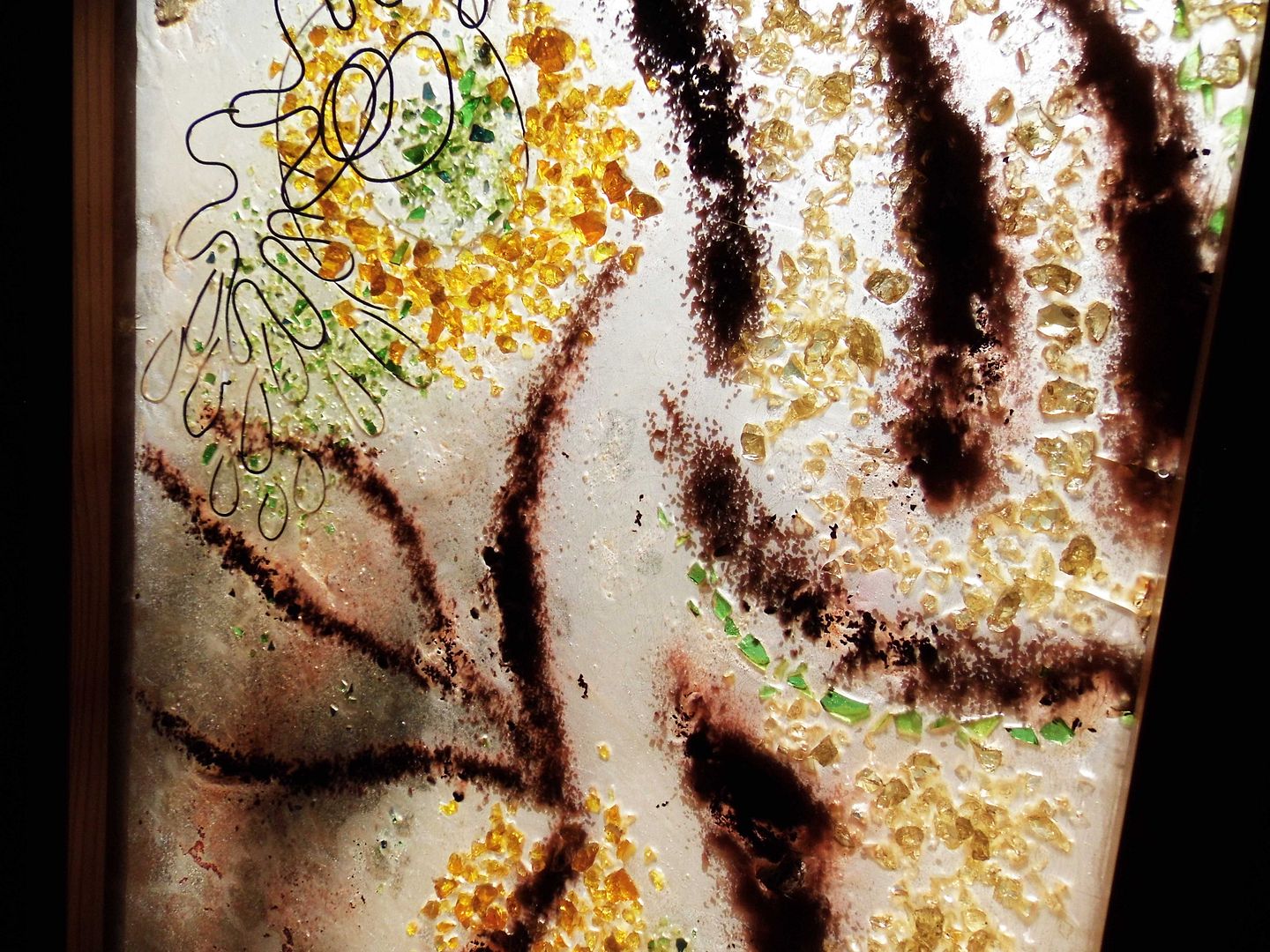 ...and, of course, hearkened back to FLW's pioneering style as well.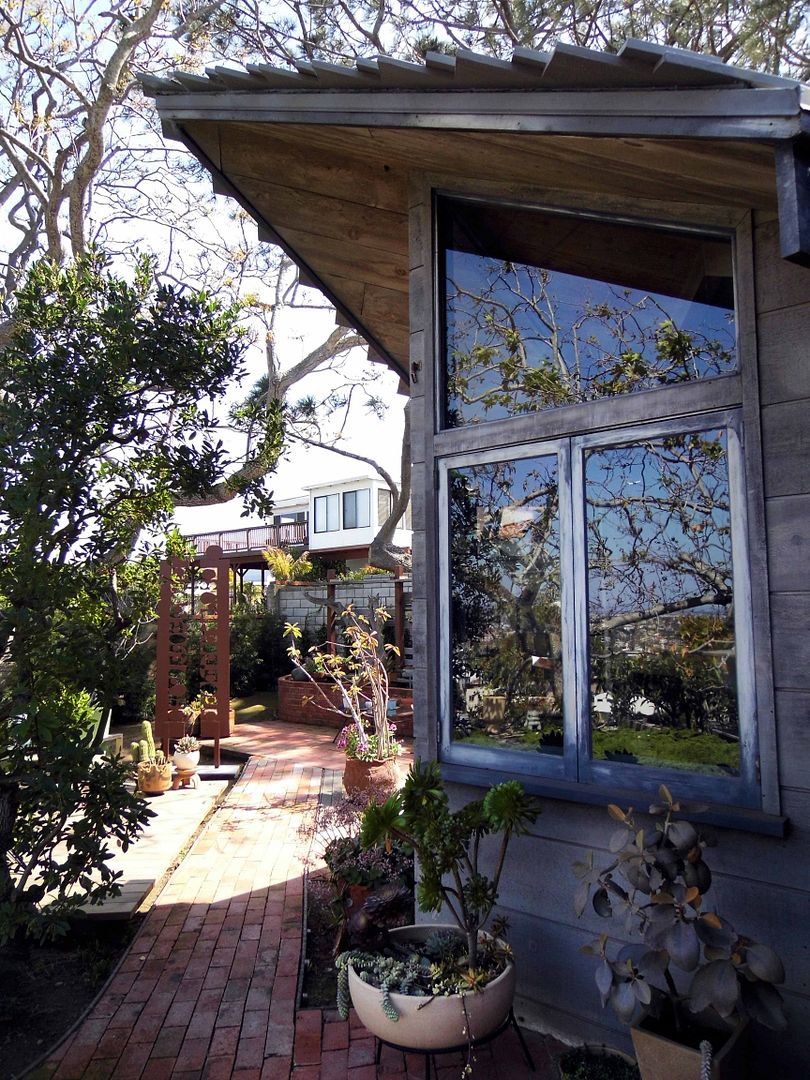 In fact, Richards was known as the foremost exponent of Frank Lloyd Wright in San Diego. (The other former apprentices in the area included Loch Crane, Frederick Liebhardt, Vincent Bonini, and William Slatton).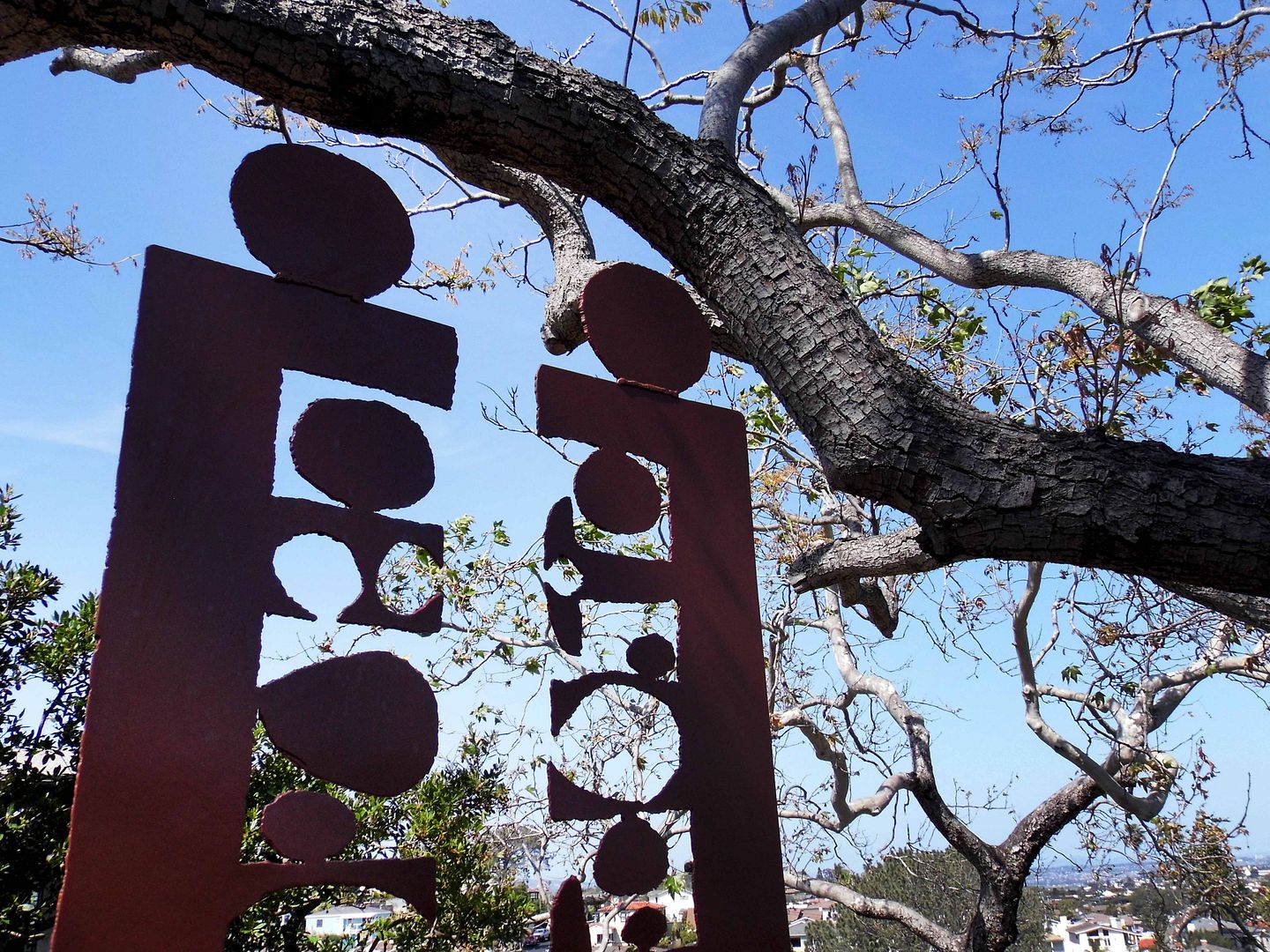 Other artists in the architect's arsenal included ceramist Rhoda Lopez (whose tiles you see affixed to the front of the home) and stonemason Bill Davey...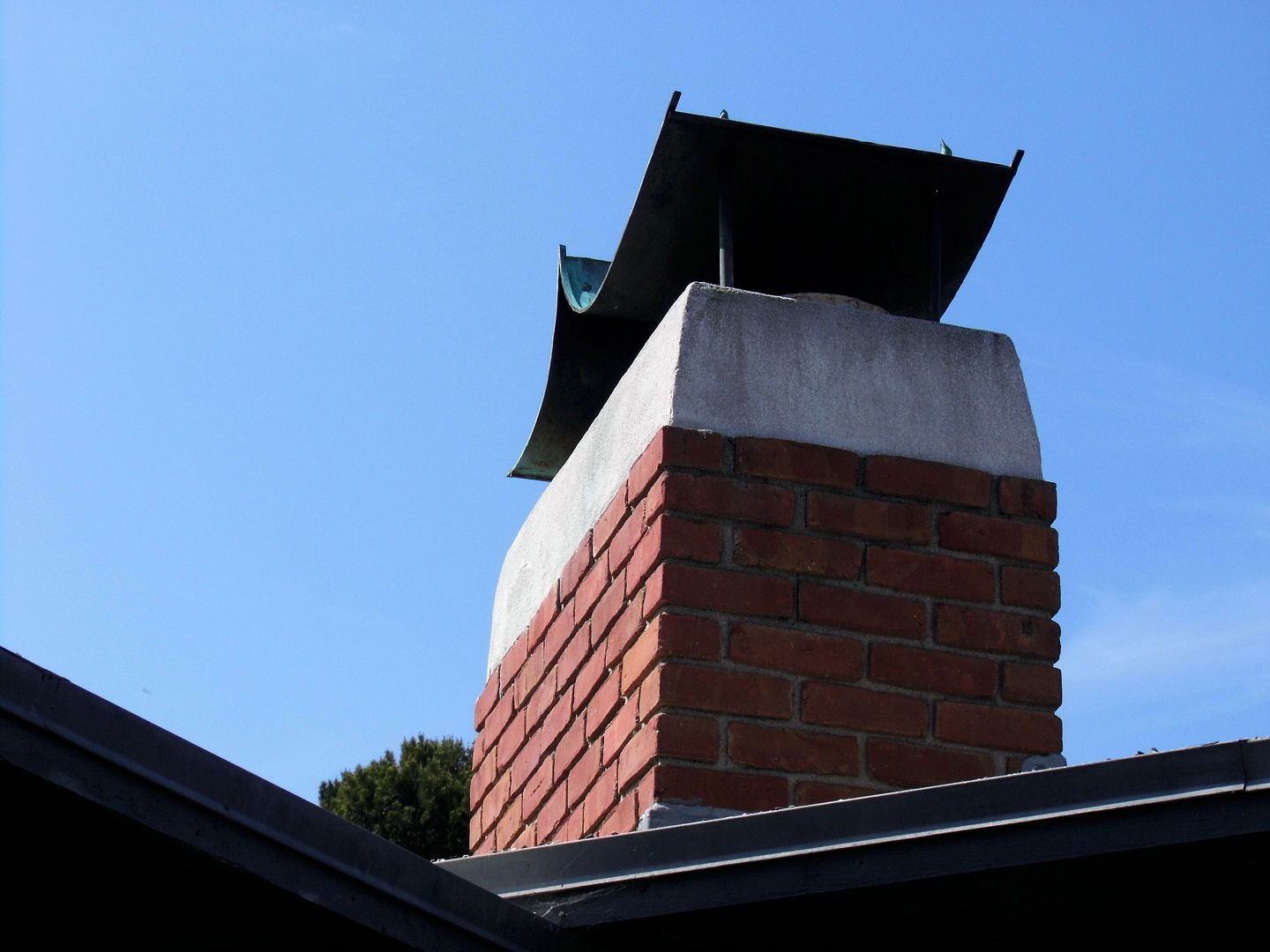 ...but the latest addition to the home is a chimney shield by James Hubbell, a modern-day example of the octogenarian's metalwork.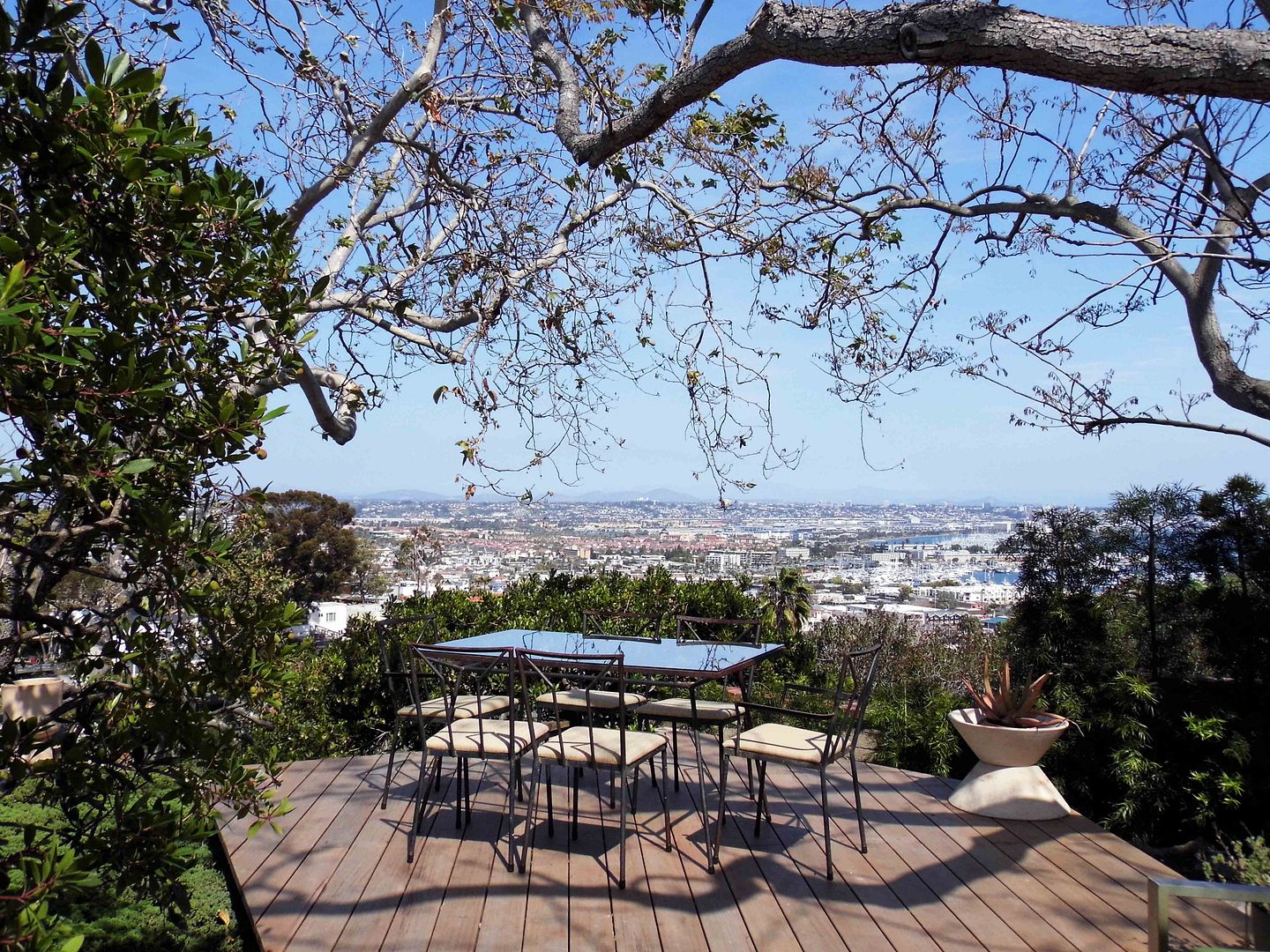 Perhaps Richards' greatest artistic inspiration, however, came from Mother Nature herself.
Architectural historians will note the home's "unique siting"—on a cliff in the La Playa neighborhood of Point Loma, overlooking the bayfront neighborhood and across the channel from Shelter Island.
It's certainly more populous now than it was back in 1957. But it still feels secluded and unique.
Related Posts:
Photo Essay: A Fairy Tale World of Sculpture, Tile and Glass
Photo Essay: A Desert Trek to Frank Lloyd Wright's Winter Home and Office