I was driving through the rolling hills of California's Central Coast, heading inland from
Cambria
to Paso Robles, I wondered to myself,
Is this paradise?
I'd forgotten how much I like it up in that area, not having visited since 2011 and having tasted enough wine and olive oil to drown my sorrows and perhaps bury my memories.
This time, I was running a little early and had time on my side, so I could enjoy the view—so much so, that I arrived to Bruce Munro's "Field of Light at Sensorio" installation while the sun was still up and before the fiber optics had been switched on.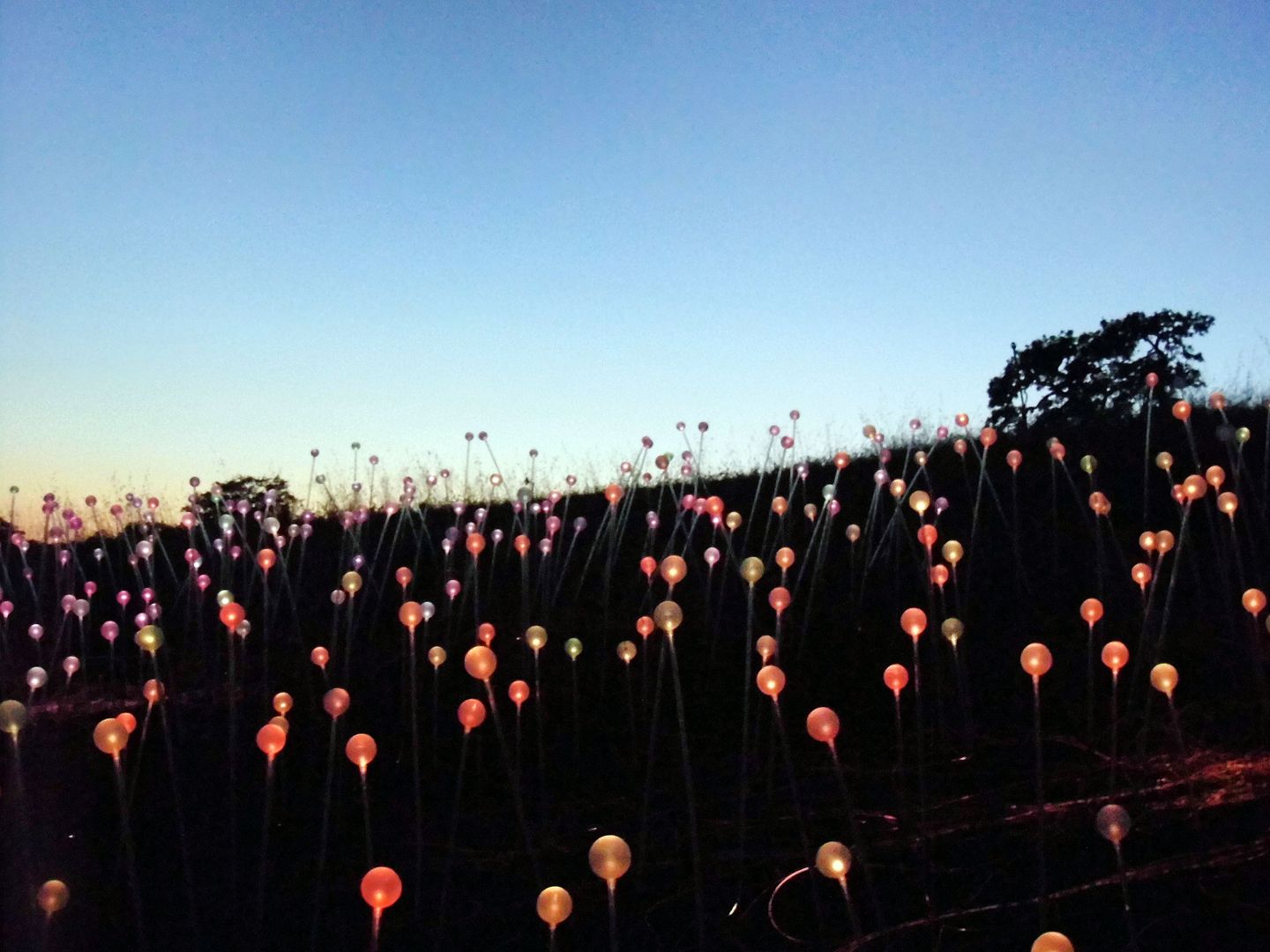 The timing was actually perfect, so see the transition into night and watch those hills—still rolling—disappear from underneath a blanket of solar-powered, colored light orbs.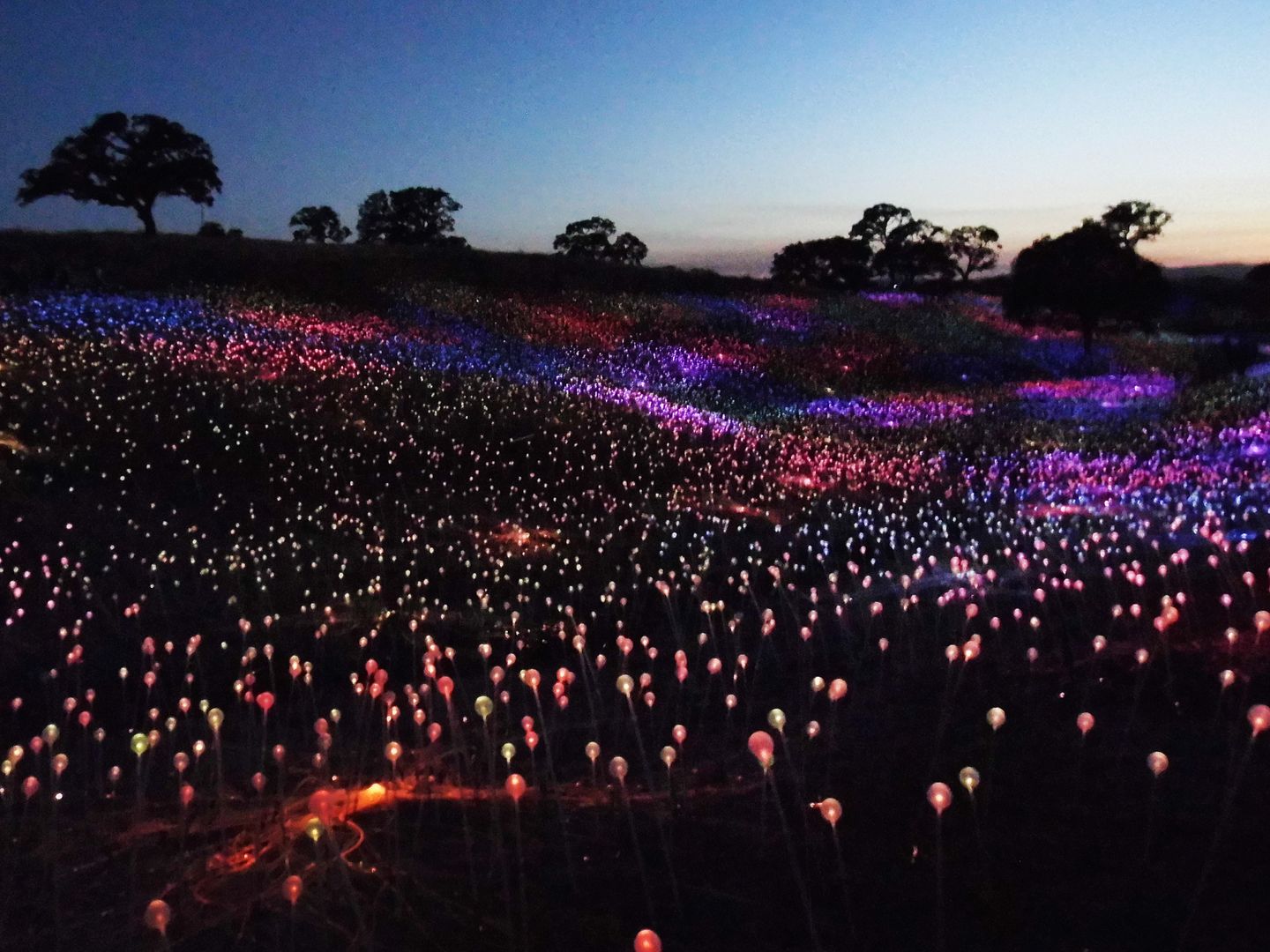 Was it Christmas in June?
Practically—and it's scheduled to run throughout the 2019 holiday season, into January 2020.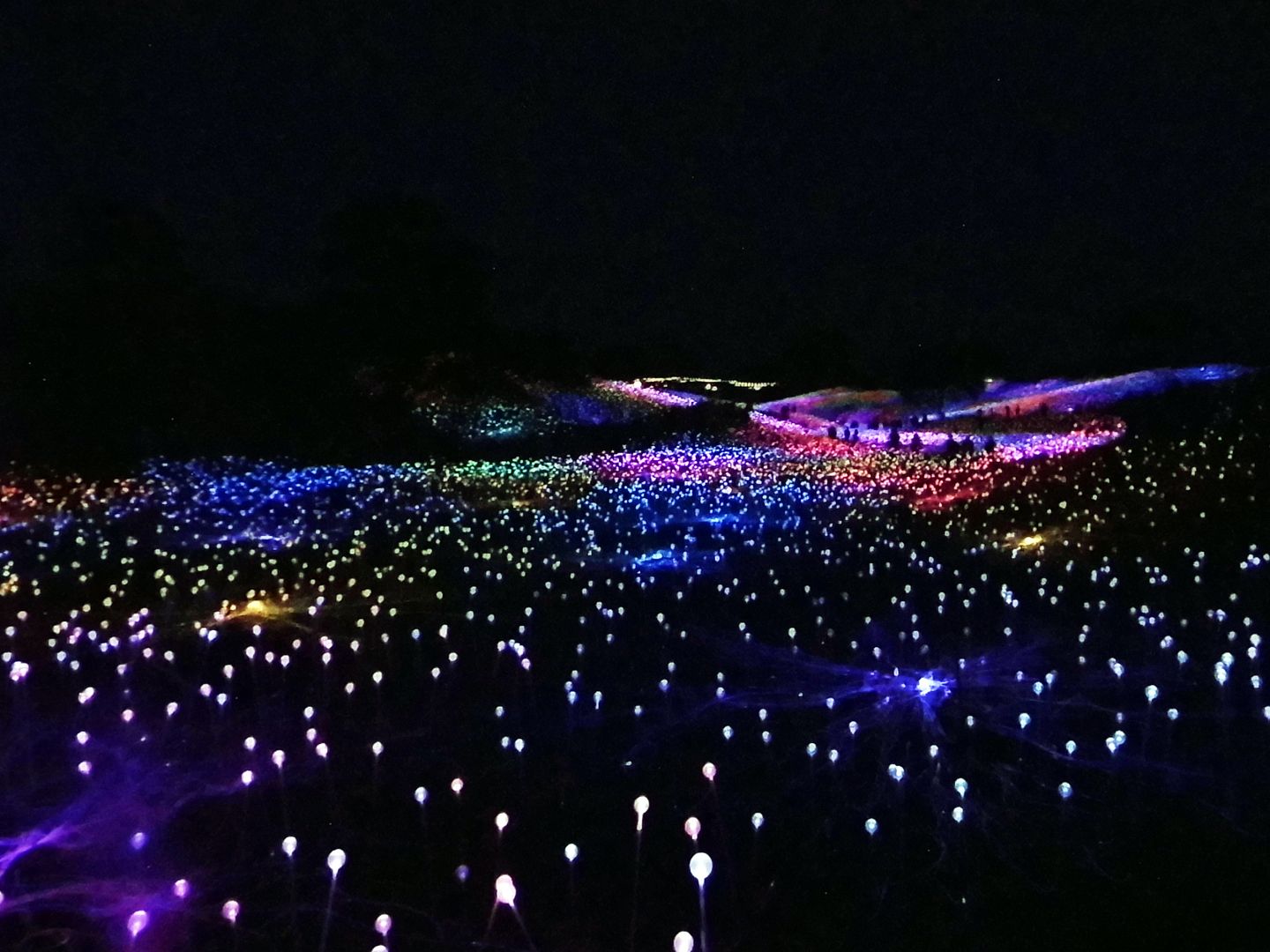 It's the inaugural art installation (or, er, "artainment") in this mostly empty parcel along Highway 46.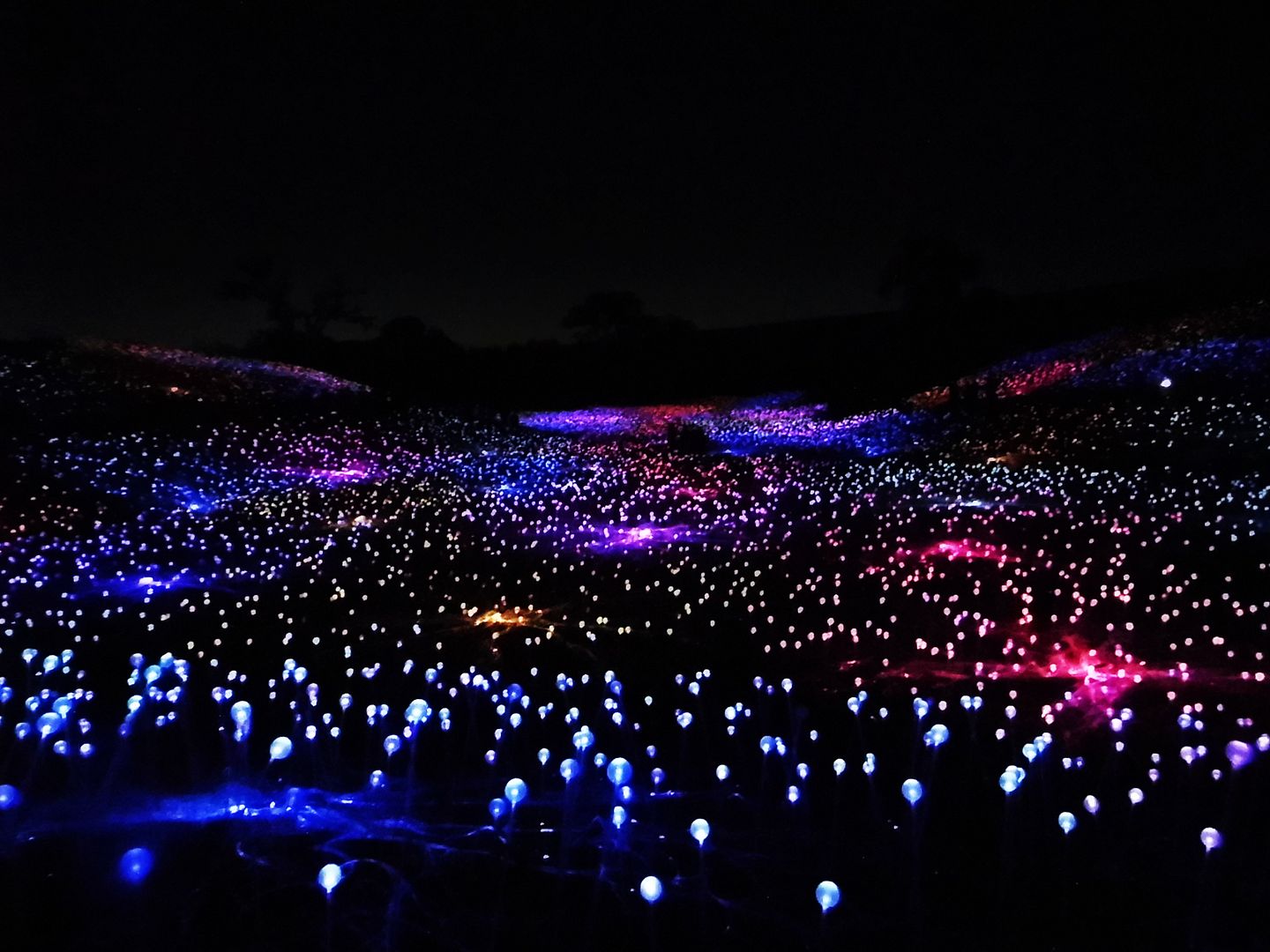 It's too bad they're going to build a hotel, conference center, and God knows whatever other developments in that spot. The joy in visiting it is its remoteness, the absence of distraction. But I guess it's better than the golf course that had been planned for here.
Sensorio is to become some kind of "discovery garden"—a "playground for the mind and body,"
Forbes says
—within the next five or six years, according to the reported plans of local developer Ken Hunter, co-owner of the nearby Hunter Ranch Golf Course.
I just hope they don't flatten it once they remove the current array.
Related Posts:
Rising Above It
Photo Essay: The Speedway Magic of Lights