I'd never noticed "The Pink Lady" before, with her Spanish-inspired architecture by Pasadena-based architect
Reginald D. Johnson
. Then again, whenever I'd been in La Jolla, it was usually down by the Cove.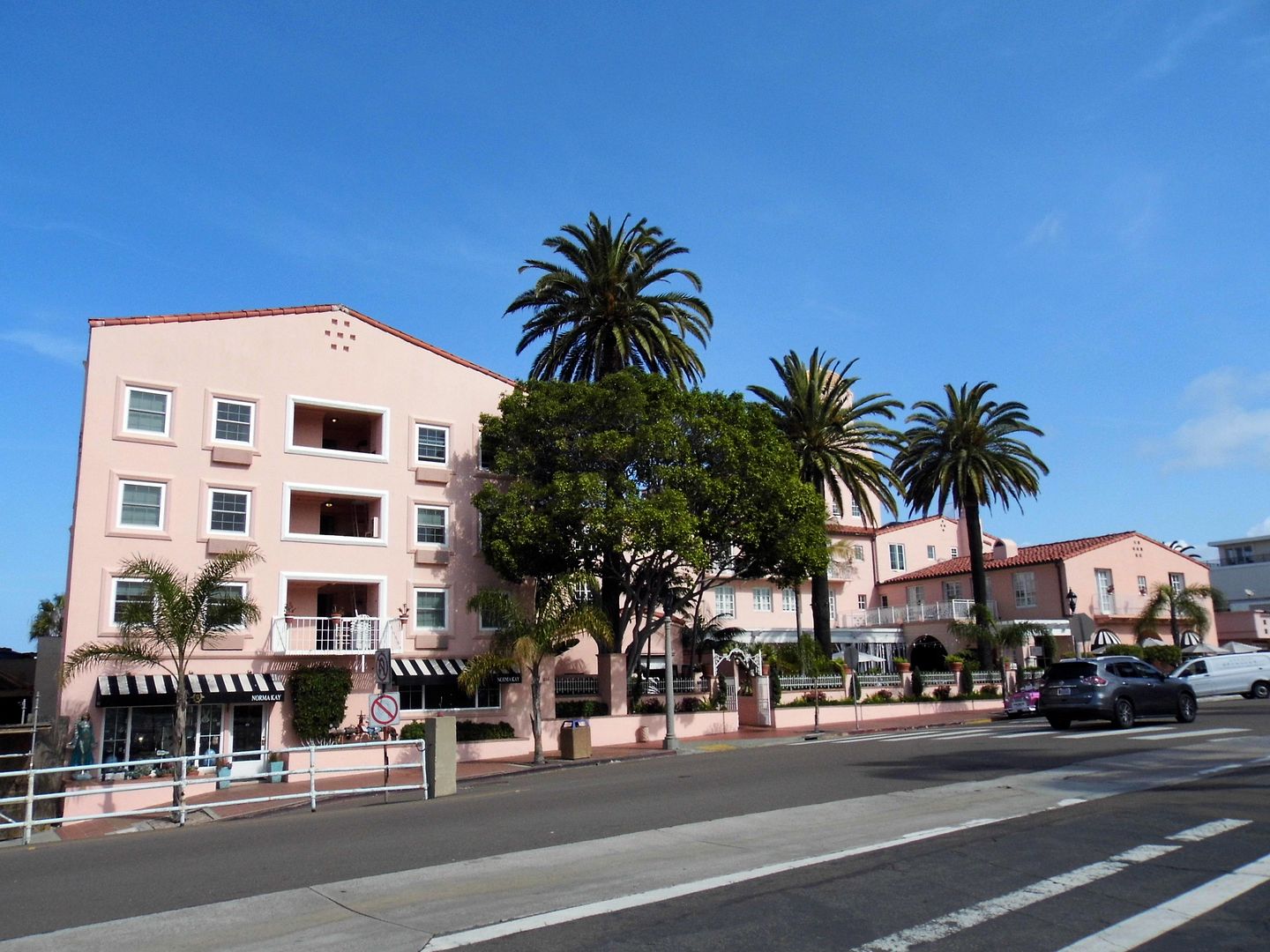 La Valencia Hotel was opened opened by La Jollans MacArthur Gorton and Roy B. Wiltsie just before Christmas in 1926 as an apartment hotel, "Los Apartmentos de Sevilla."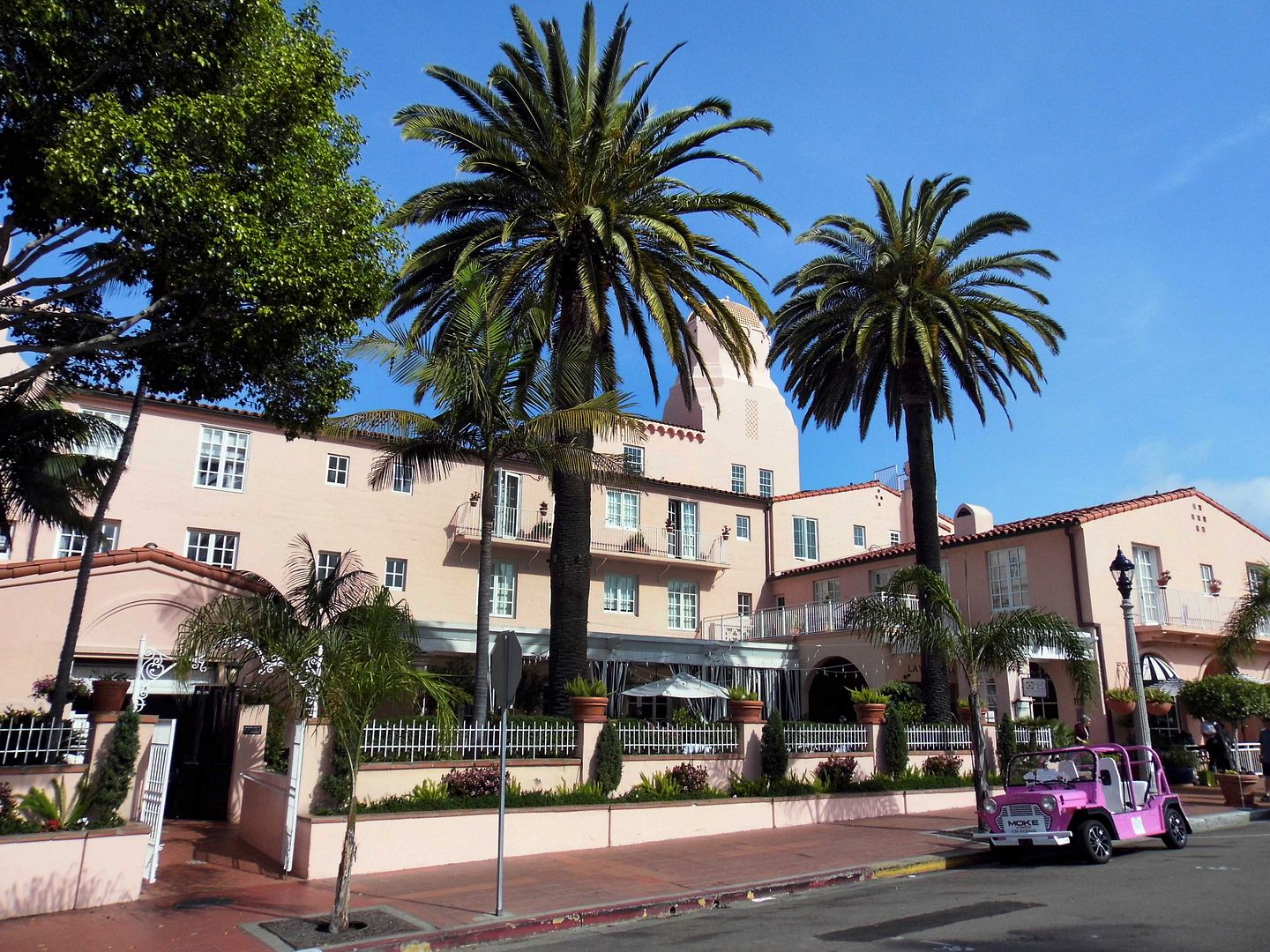 The San Diego-La Jolla Railway line used to run right in front of it—but back then, La Jolla wasn't much more than a suburb of San Diego. Tourists didn't stop there. They headed all the way down to the Hotel Del Coronado.
Two years later, an eight-story second unit—designed by Herbert Mann and Tom Shepherd—added hotel-style rooms. And with the addition of the tower that same year, the hotel's name changed to La Valencia. The Great Depression that followed ended up being too much for La Valencia's proprietors—but the tower proved useful as a lookout during WWII. The hotel became a temporary home for soldiers on leave or on their way overseas during the war.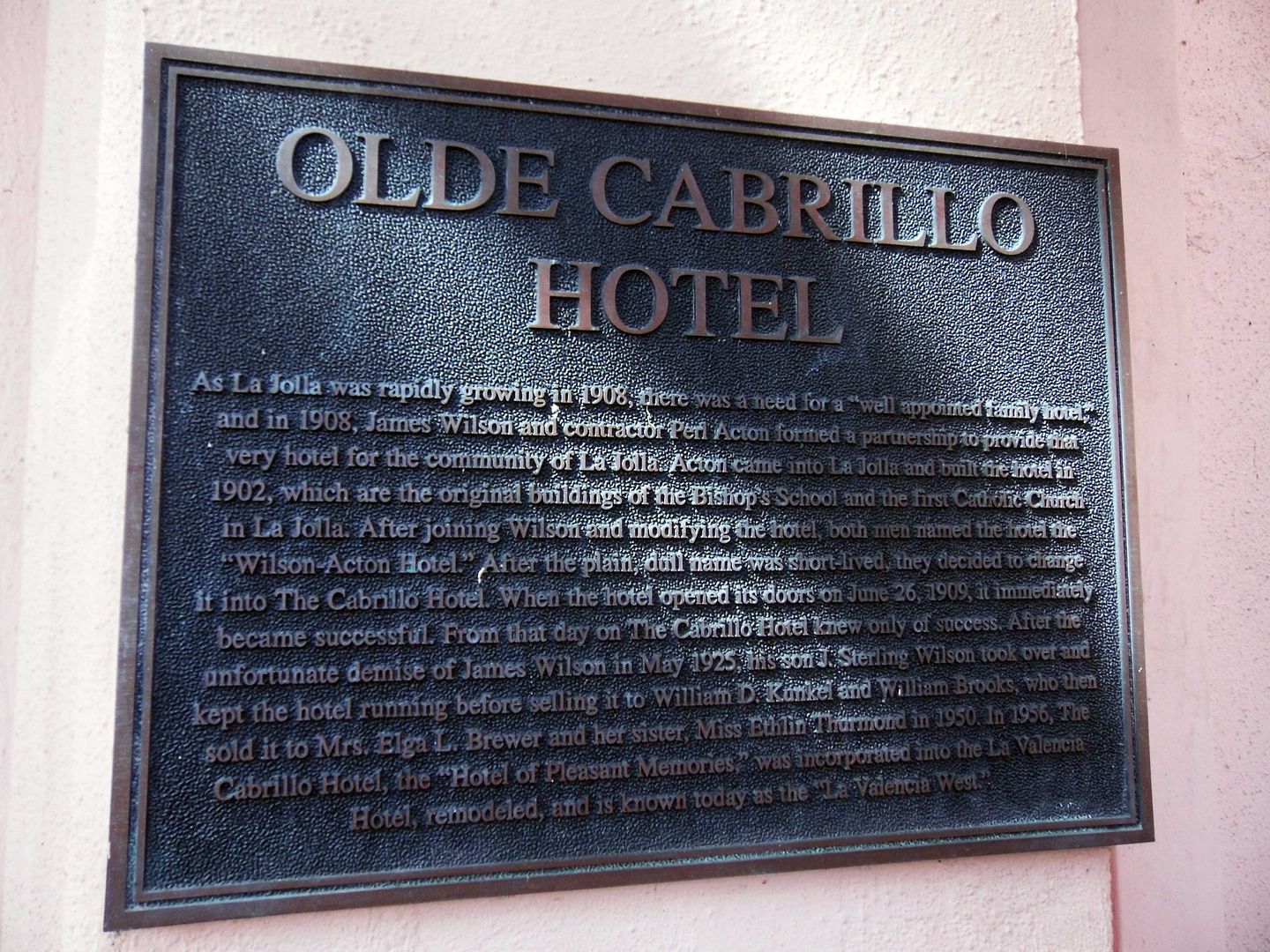 New ownership of La Valencia acquired the neighboring Hotel Cabrillo (opened in 1909 as the Wilson-Acton Hotel) in 1956. (It was around that same time that the whole thing got painted pink.)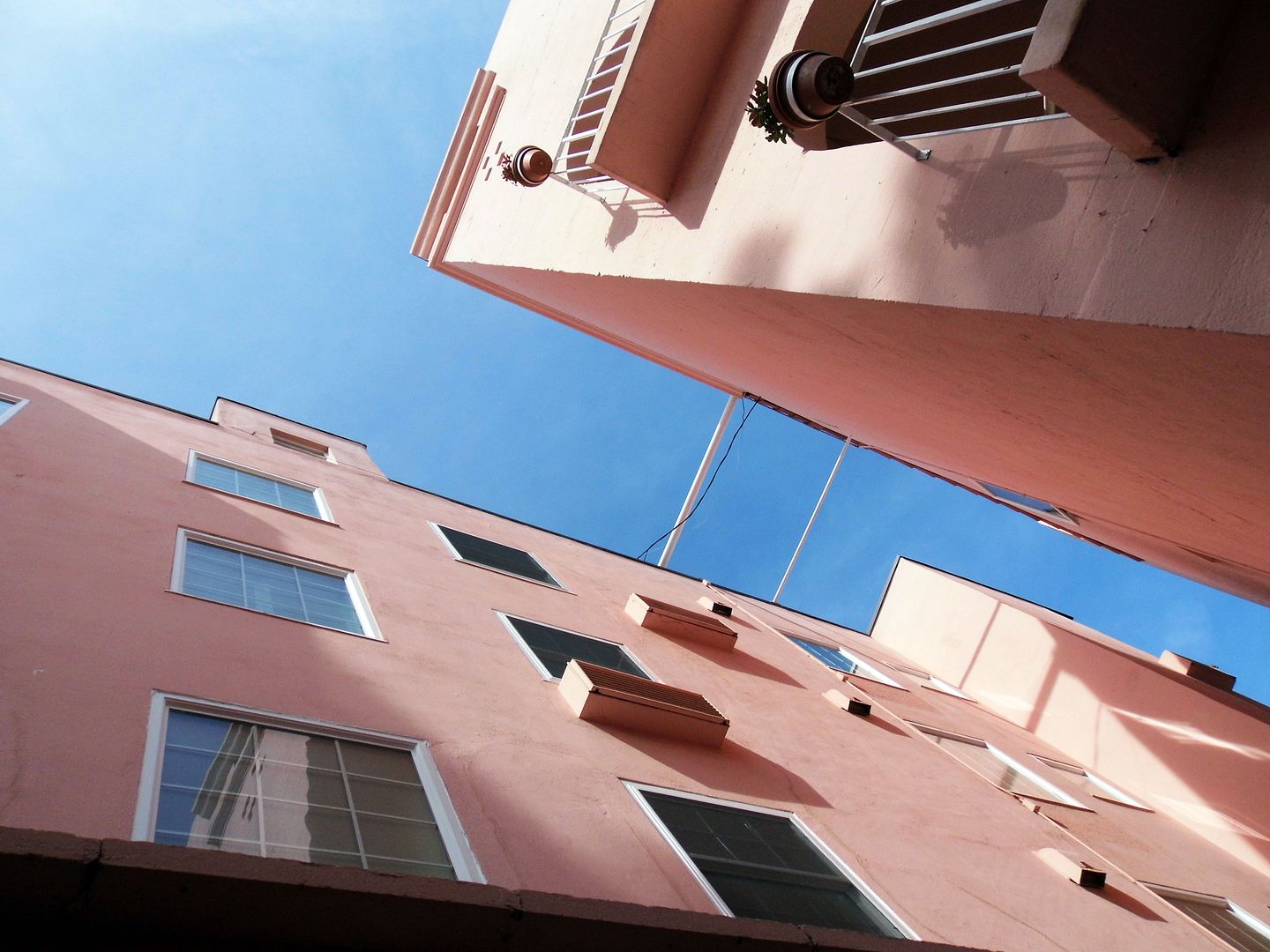 Designed by architect
Irving Gill
(and a landmark in its own right), it now serves as La Valencia's west wing.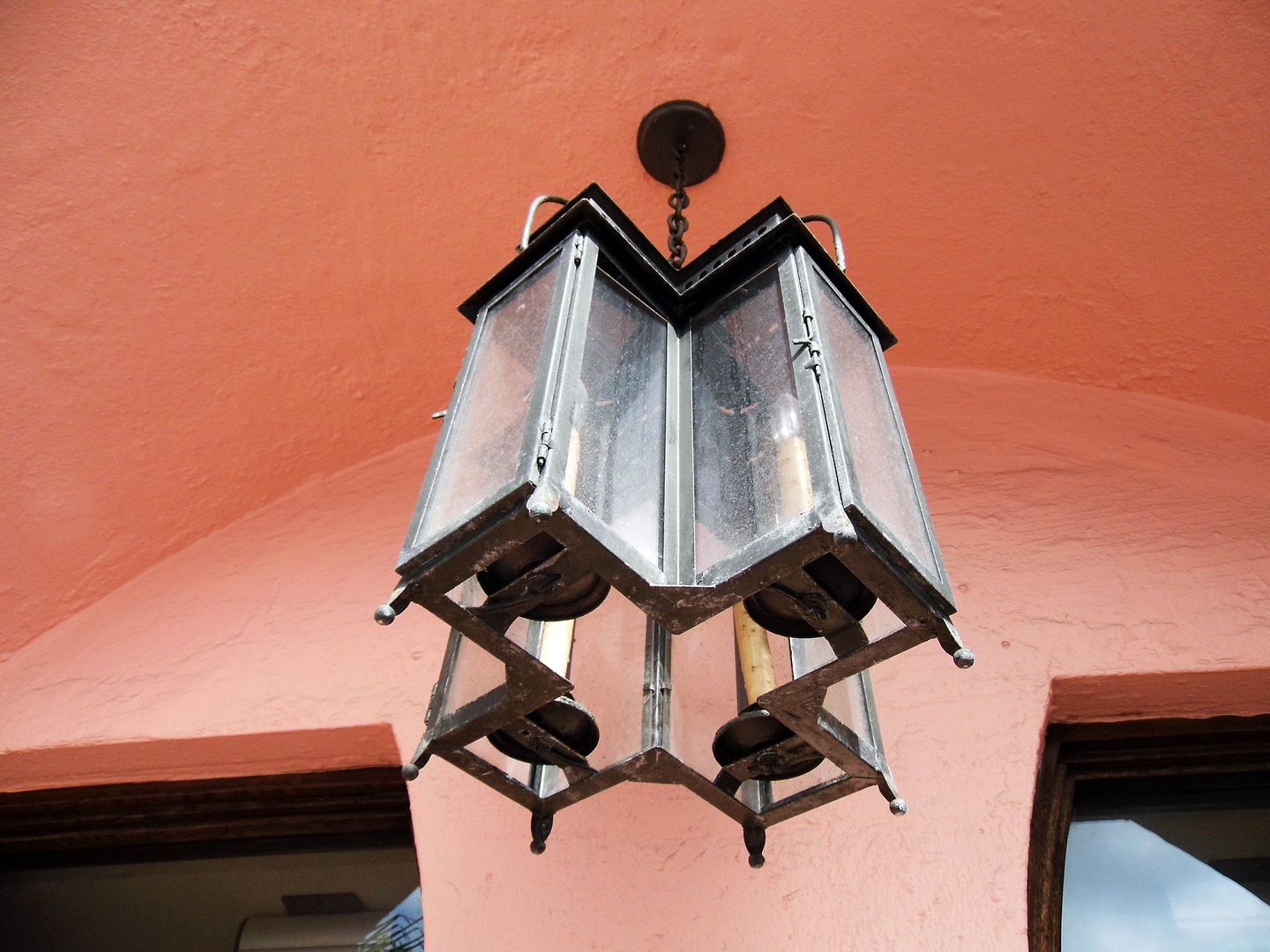 We didn't know what we were looking for—or what we would see—when we arrived to La Valencia during San Diego's Open House weekend.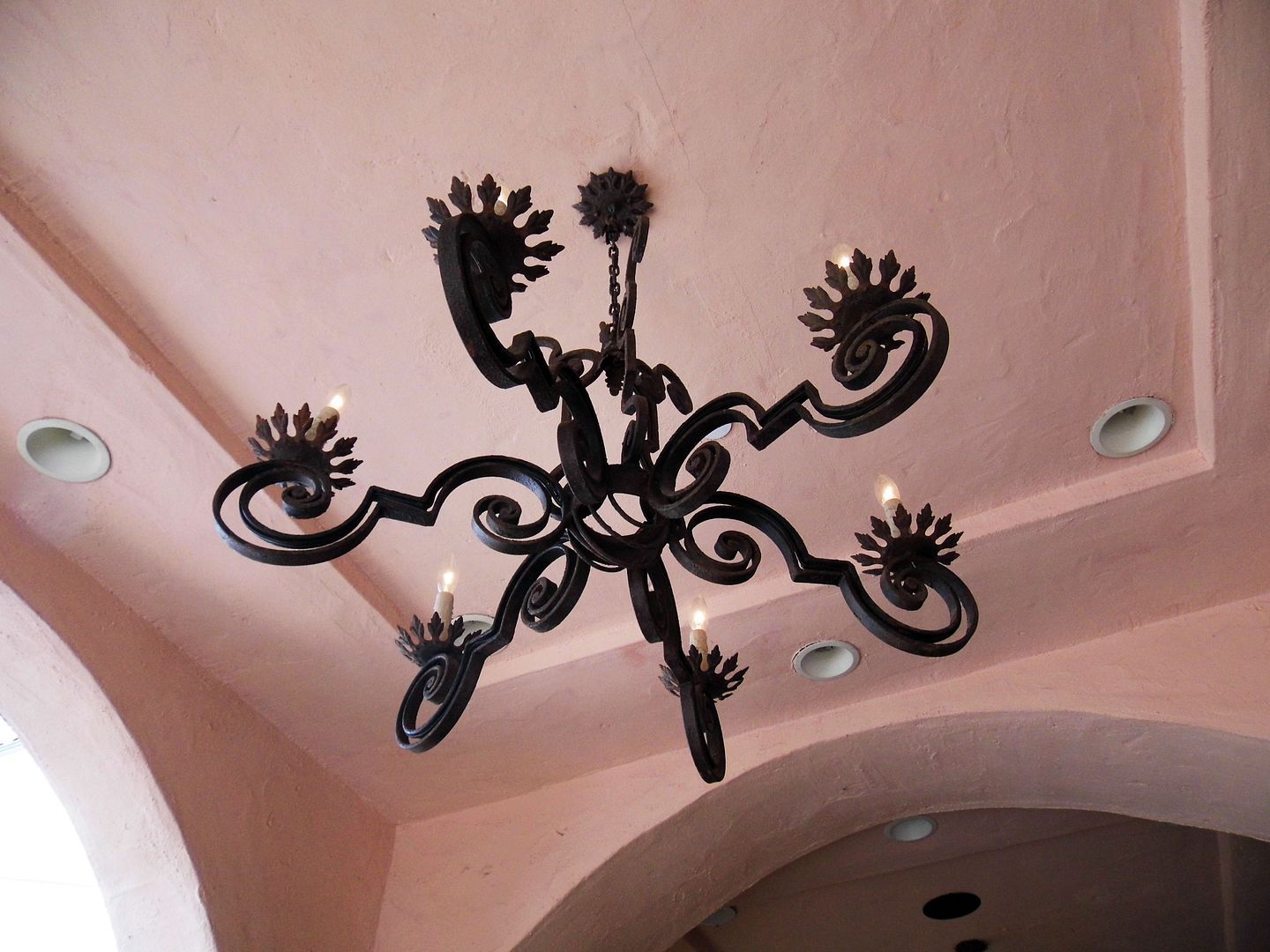 Fortunately, they let us go wherever we wanted.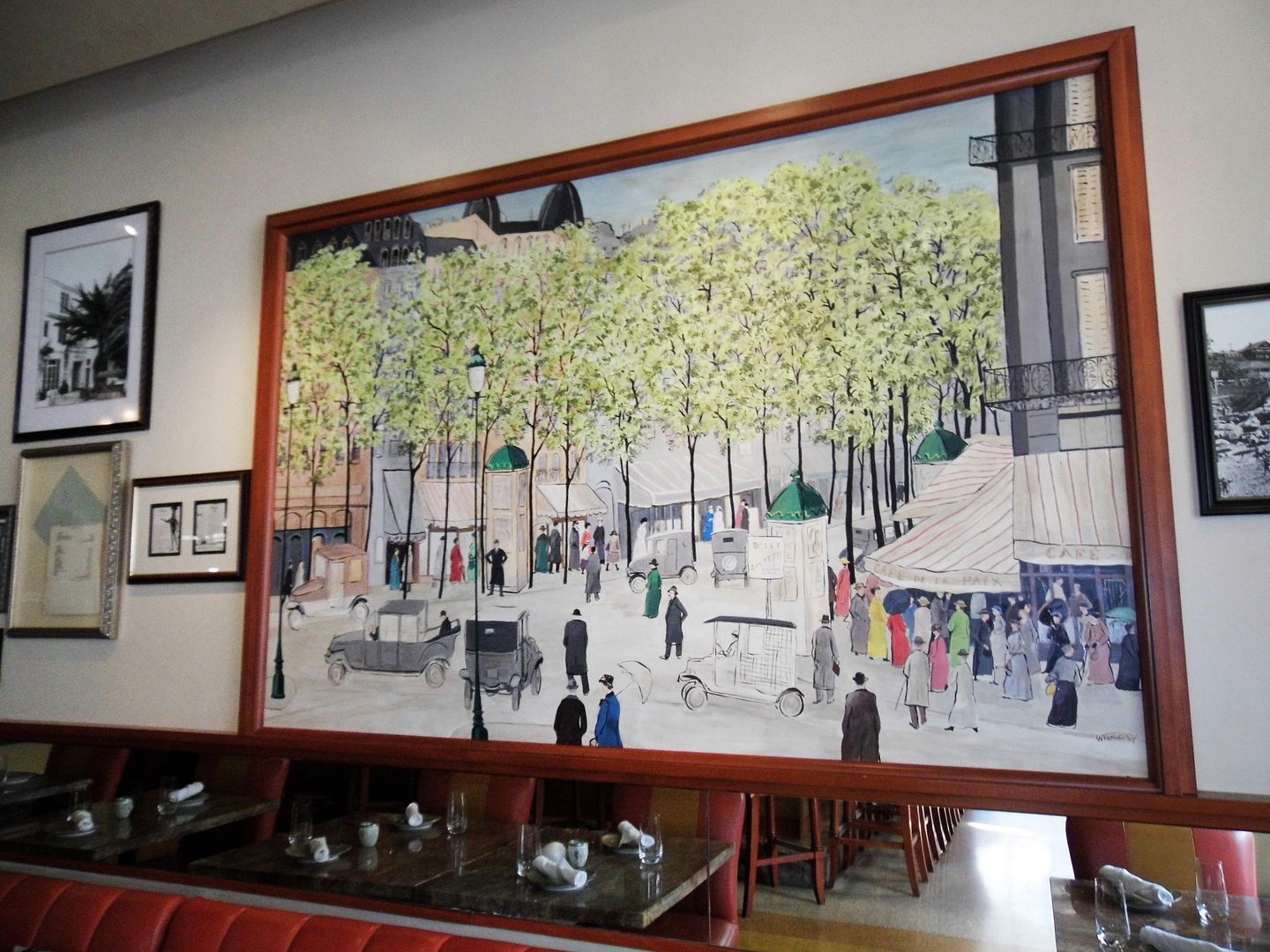 We ended up in Cafe La Rue, on the Prospect Street level, with its 1940s murals by Wing Howard—an "artist in residence" at La Valencia in the most literal sense.
The Philadelphia artist provided his watercolors of French scenes (including that of the
Bois de Boulogne
) in exchange for room and board (and reportedly to pay off his bar tab). He repainted them in the 1970s after the originals had deteriorated.
The Whaling Bar, which replaced the street-level shops in 1953, is gone as of 2013—despite being one of Raymond Chandler's favorite watering holes and home to the favorite booth of local resident
Dr. Seuss
(a.k.a. Theodor Seuss Geisel). (Its iconic namesake mural, "
The Whale's Last Stand
," has been chopped up into four pieces and relocated to a hotel conference room.)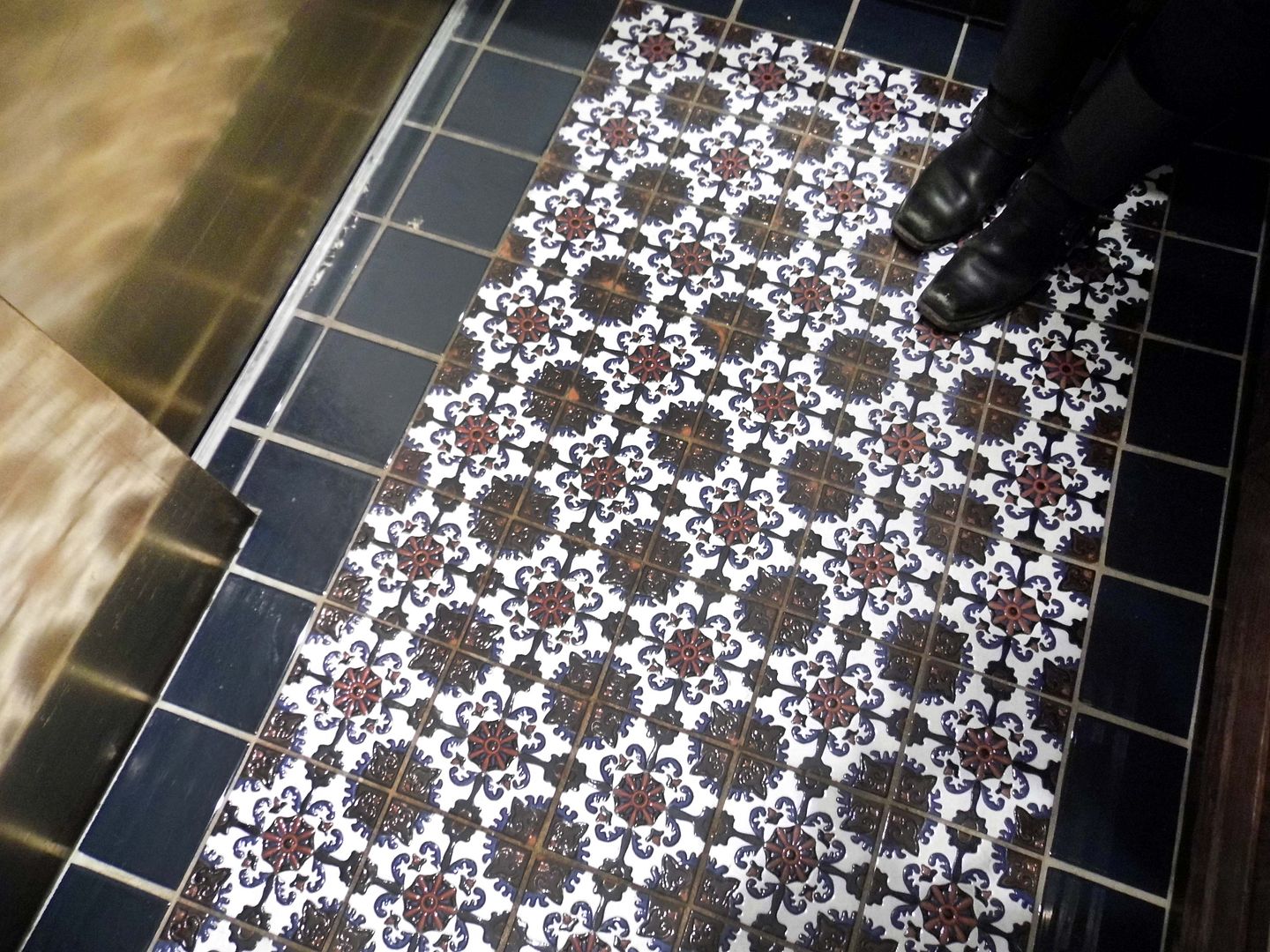 The Sky Room (circa 1960s) on the 10th floor has been gone since 2015. And the elevator to get to it is no longer manual.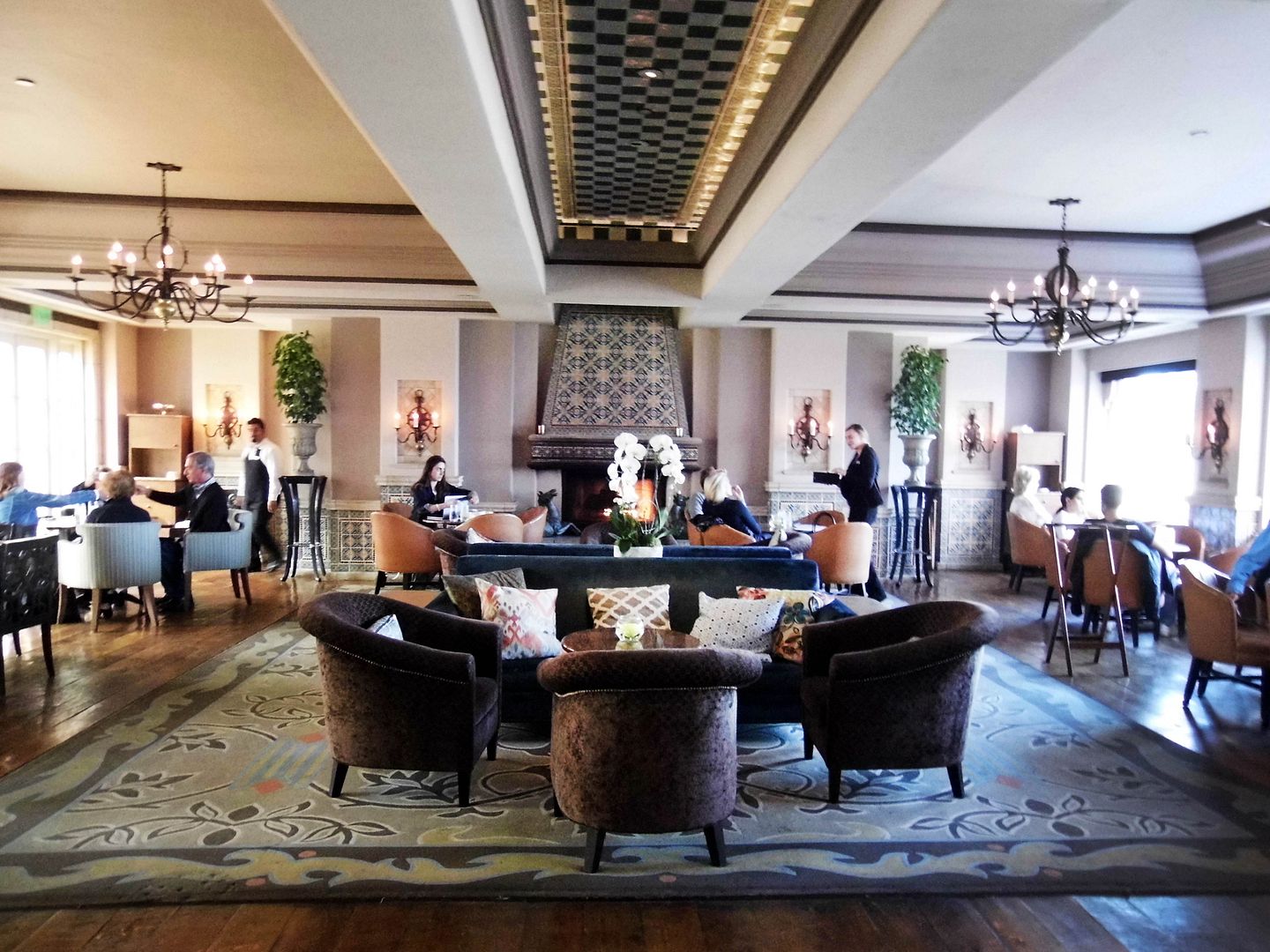 The interior design has changed, too...
...though thankfully the lighting fixtures are old, if not original...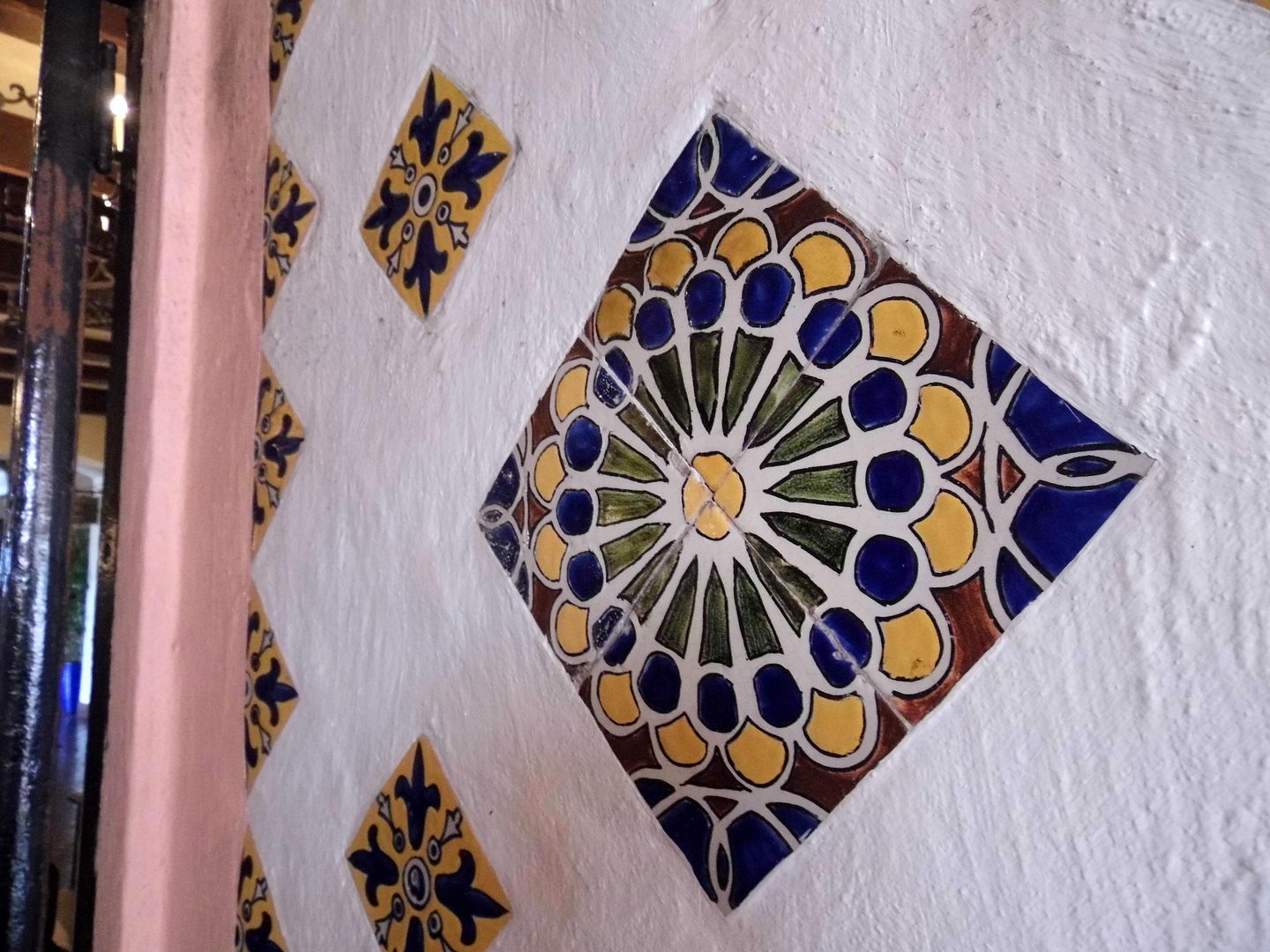 ...and the Spanish tile remains, too.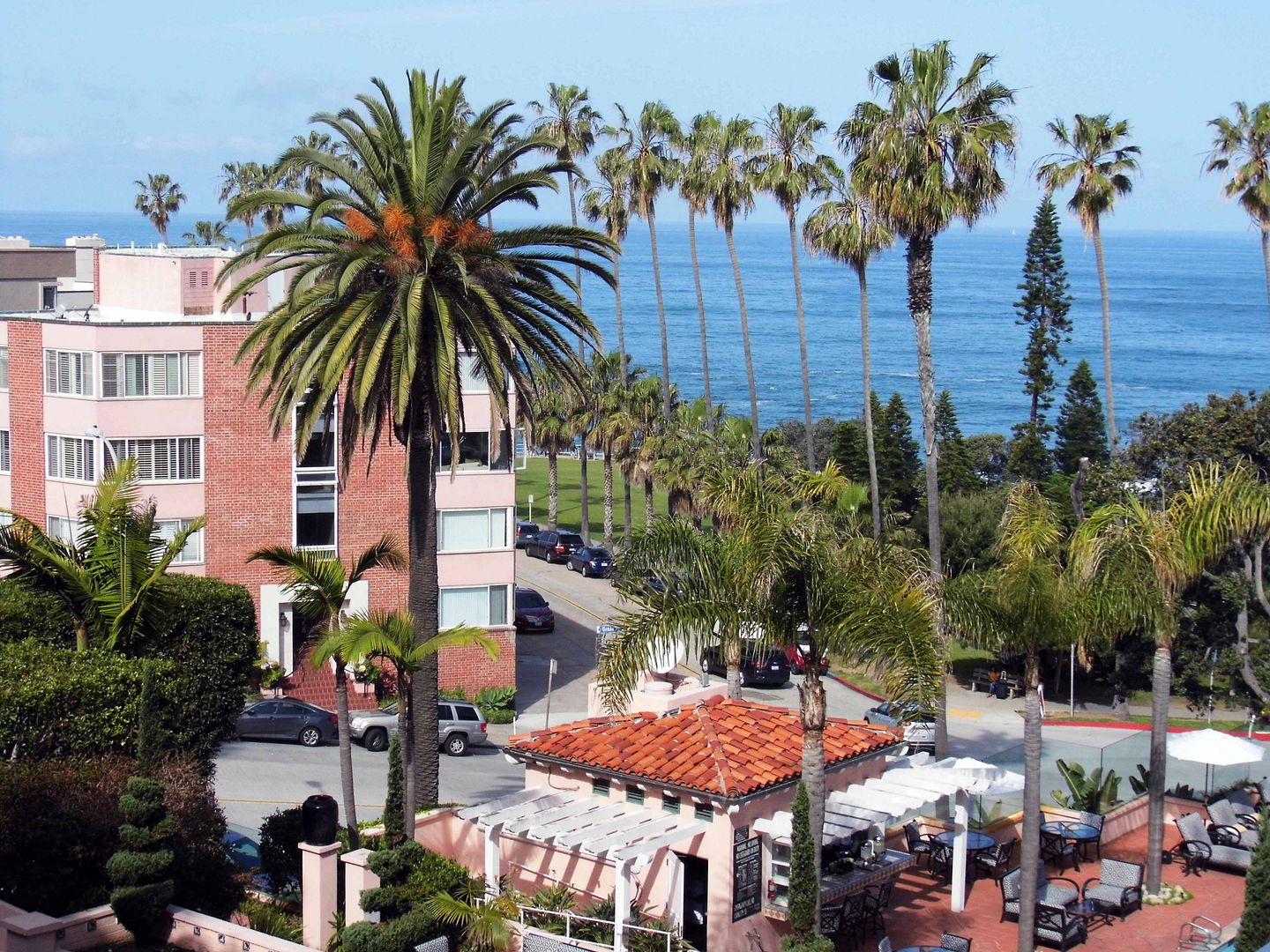 But as much as what's stayed the time, La Valencia is constantly evolving—with private villas having been added in 2000, after a dozen years' worth of planning.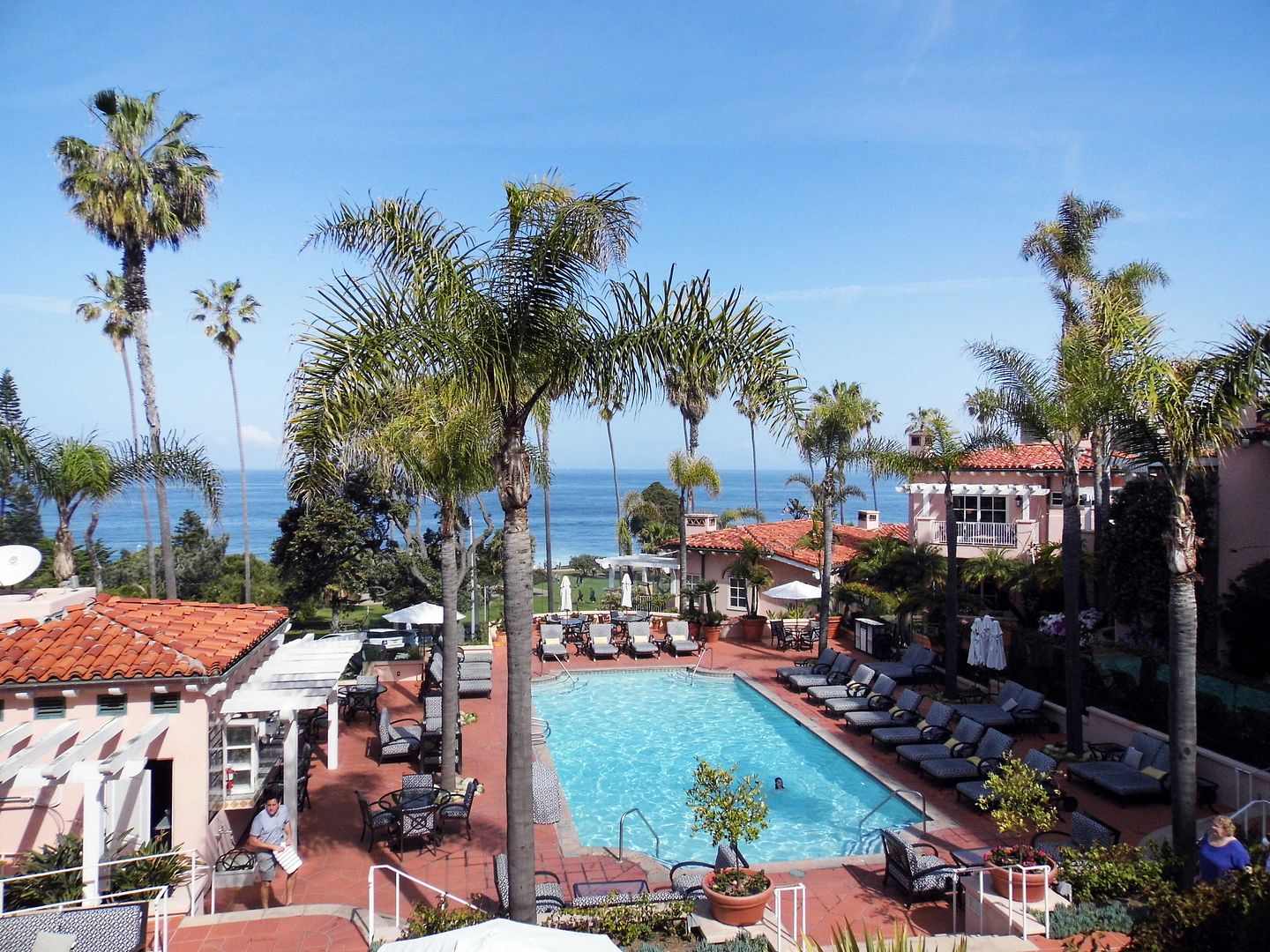 Even the pool—which overlooks La Jolla Cove—wasn't built until 1950, when the lower three floors (4, 5, and 6) were constructed into the cliffside. (Floors 1, 2, and 3 don't exist.)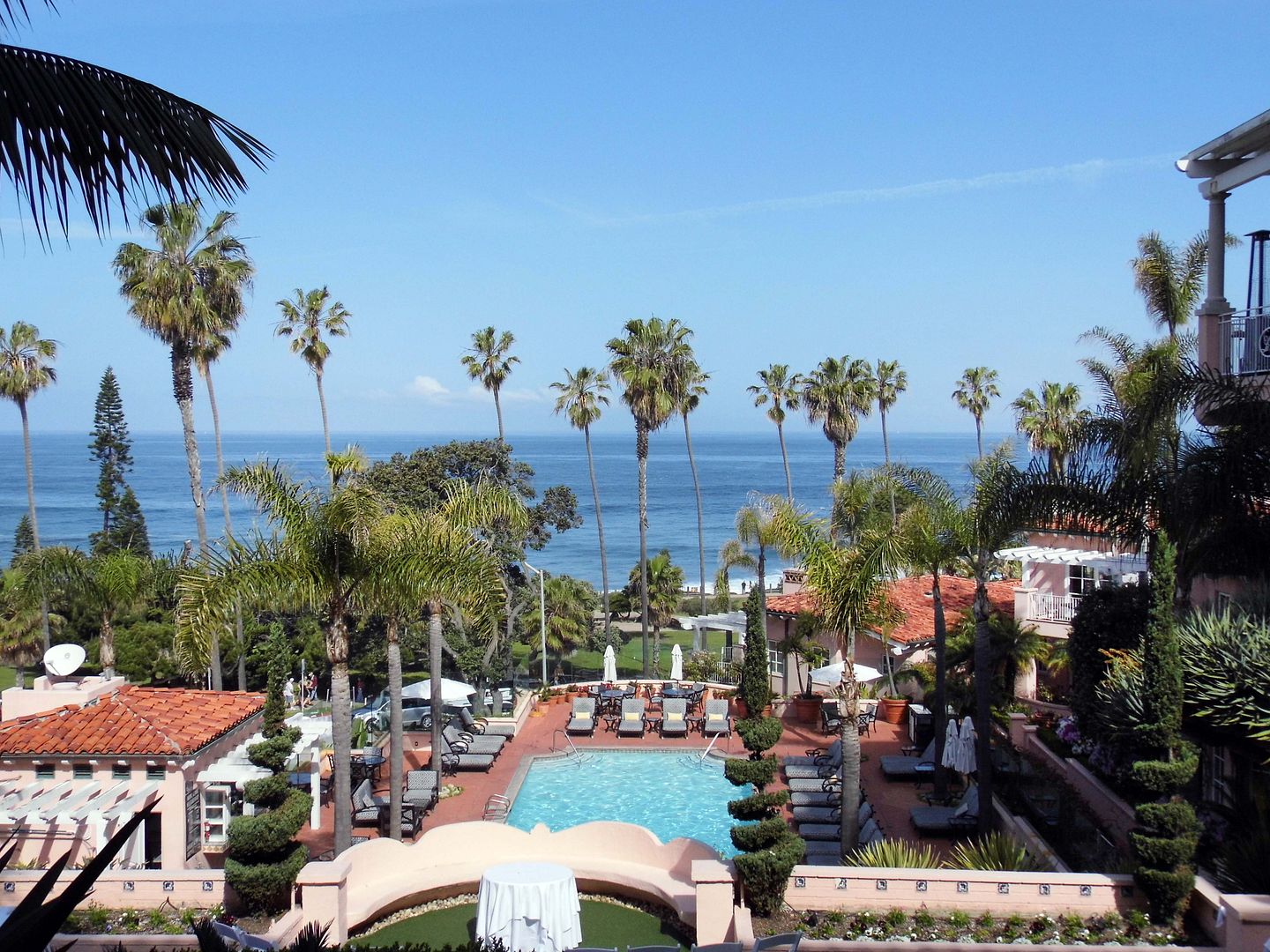 Out there, by the terraced gardens, with the Pacific Ocean in the background, is really the
pièce de résistance
of La Valencia.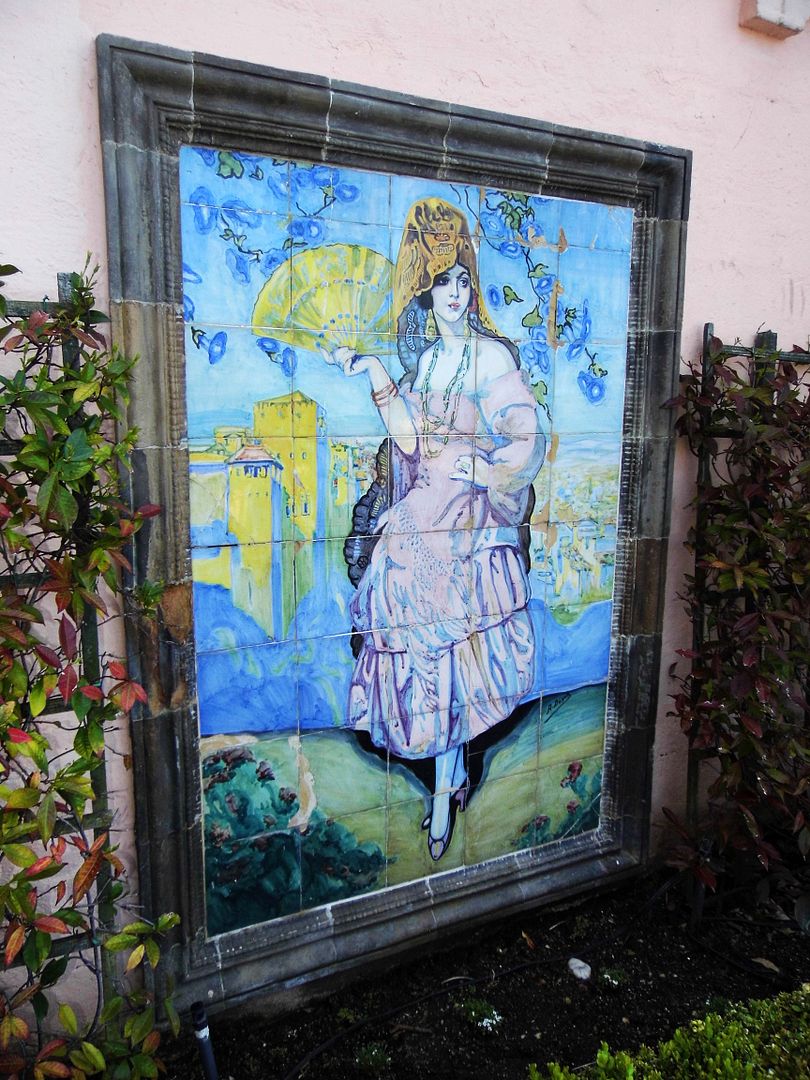 That's where you'll find a tile mural of the Pink Lady's own mascot in traditional Spanish costume, wearing her
mantilla
over her
peineta
and waving her fan over her pink dress.
According to
The San Diego Union-Tribune
, the 1928 tile portrait was contributed by tilemaker
Ernest Batchelder
, who also supposedly contributed a tile scene depicting Poseidon elsewhere in the hotel.
I have my doubts, but I've been unable to verify one way or another.
It should be easy enough to figure out, now that La Jolla isn't so hard to reach and attracts the attention of vacationers from Hollywood and all across the country.
Some might even say they
started
coming because of La Valencia.
Related Posts:
High Tide at Sunrise
A Table With A View
Following in My Own Footsteps
My Turn to Paddle