Soichiro Honda took a huge risk, coming to the United States and establishing its first overseas subsidiary right here in Los Angeles, at 4077 Pico Boulevard.
It was 1959—60 years ago, only a decade after Honda debuted its first product in Japan (the "Dream" D-type motorcycle) and only 13 years after the last of the
Japanese internment camps
had closed in the U.S.
The California Alien Land Laws—which were enacted to discourage immigration from Asian countries like Japan by making it illegal for the immigrants to own land here—had only been struck down by the state supreme court in the case of
Sei Fujii v. California
in 1952.
After that, the Japanese were protected under the U.S. Constitution's 14th Amendment. And although Japanese could
legally
immigrate to the U.S., they weren't exactly
welcome
.
That didn't deter Honda, who bought a fleet of Chevy pickup trucks to deliver the company's bikes to the dealerships they'd signed up. Honda the company hadn't started making cars—or trucks—yet.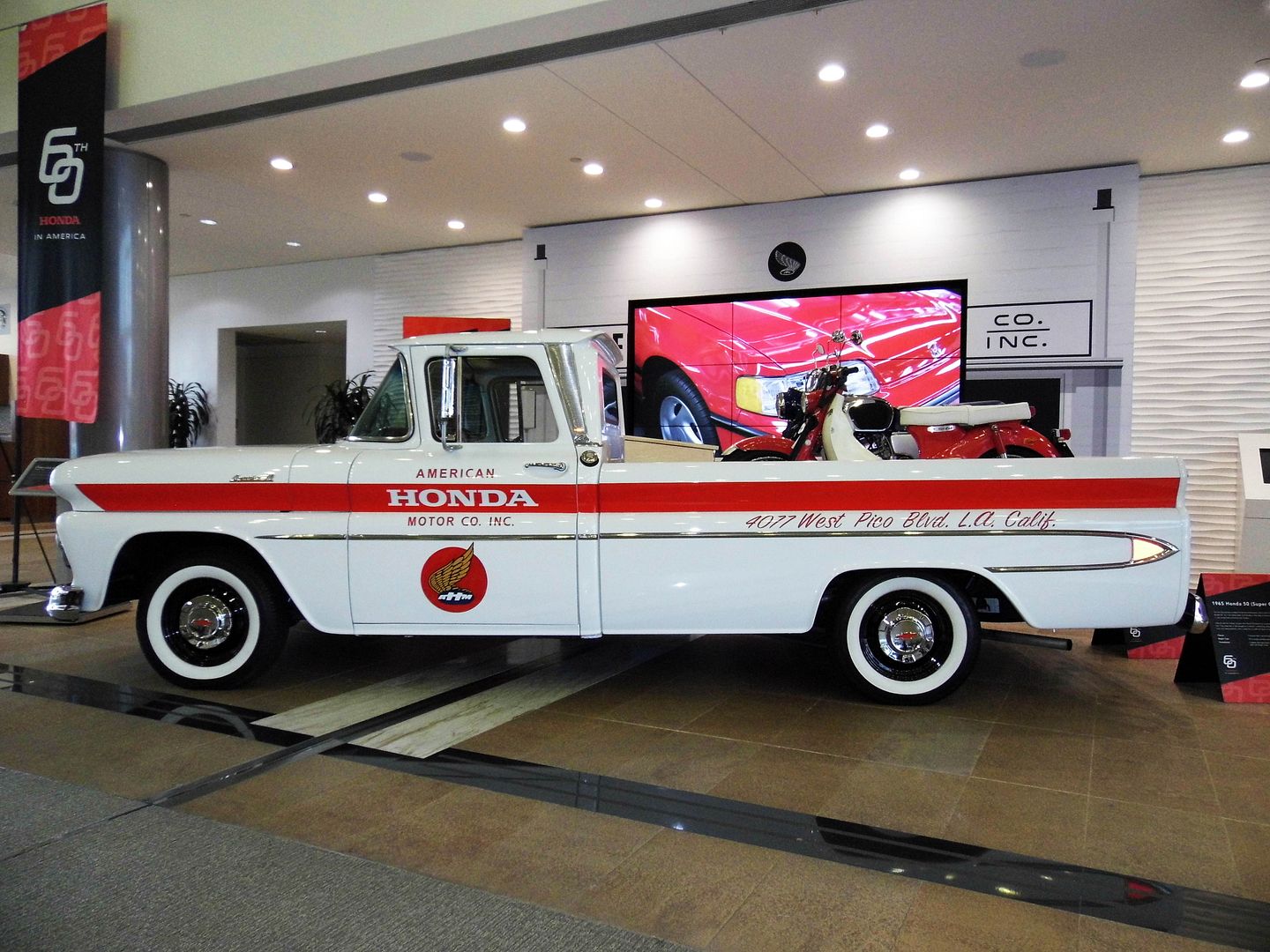 In commemoration of its 60th anniversary, American Honda restored a classic 1961 Chevrolet Apache 10 pickup truck, featuring a near-identical paint job to the original and put it on display at its current headquarters in Torrance, California, where it's been located since 1990.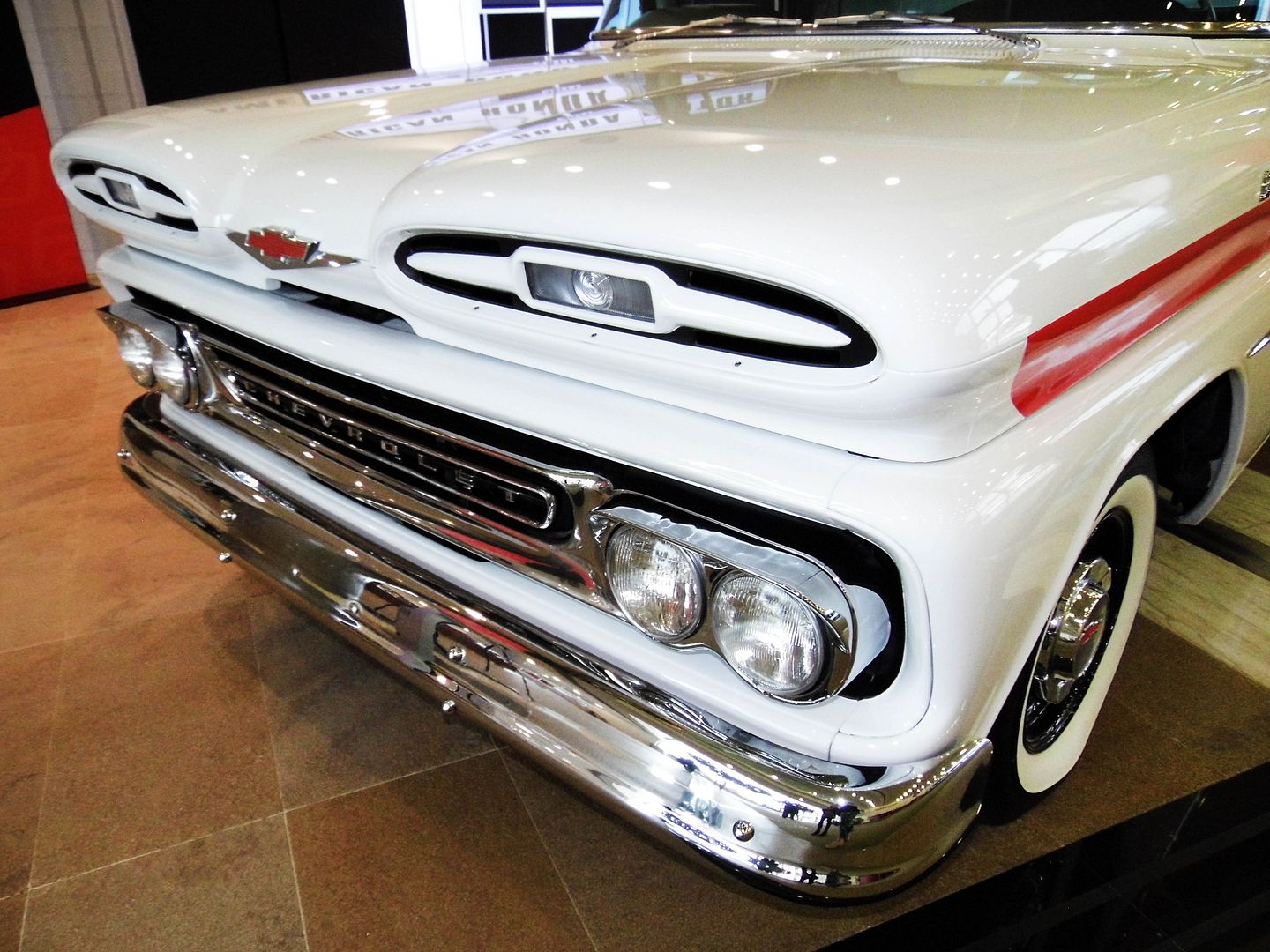 Honda's first big motorcycle success in the U.S. came in 1965—"The Nifty Thrifty Honda 50" Super Cub, which ultimately became the most produced motor vehicle in history.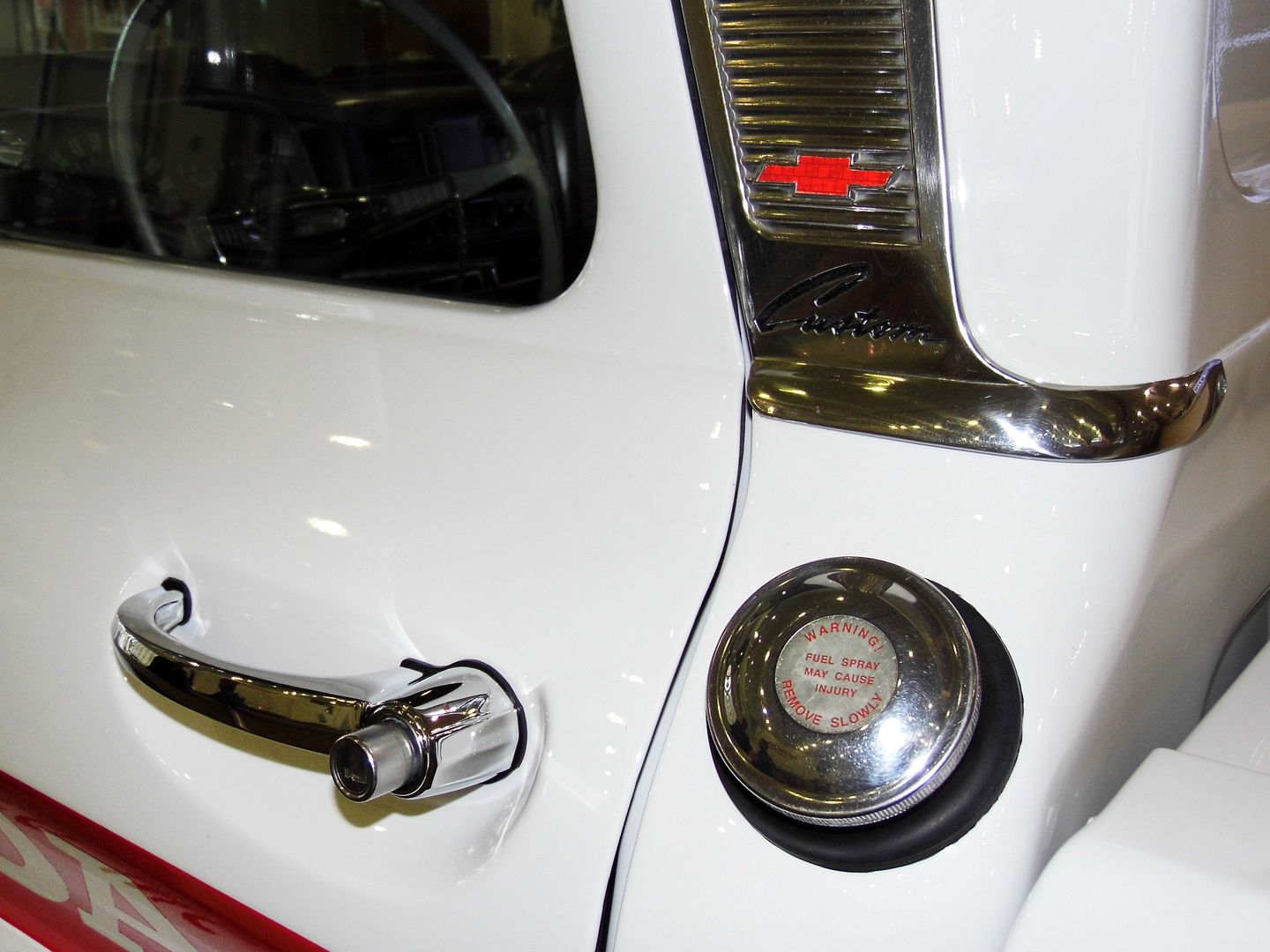 Along with the 1965 CB160 bike, it was included in the "You meet the nicest people on a Honda" ad campaign.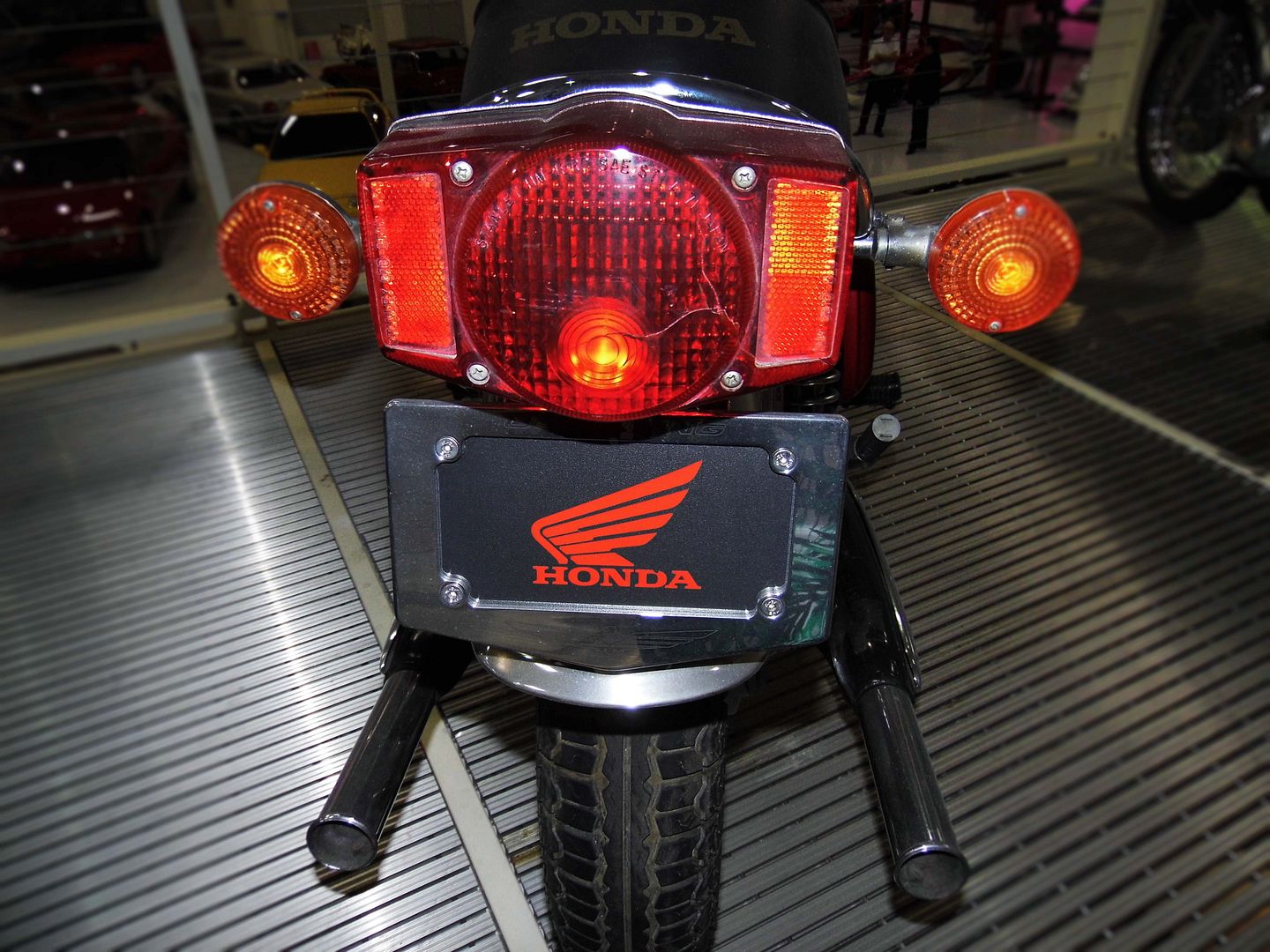 You normally can't get anywhere near Honda's classic car and bike collection, though an extensive array of specimens are housed in an on-campus museum—in an unmarked building, with no published open hours, and no website, phone number, or email address. Its location has even been removed from Google Maps.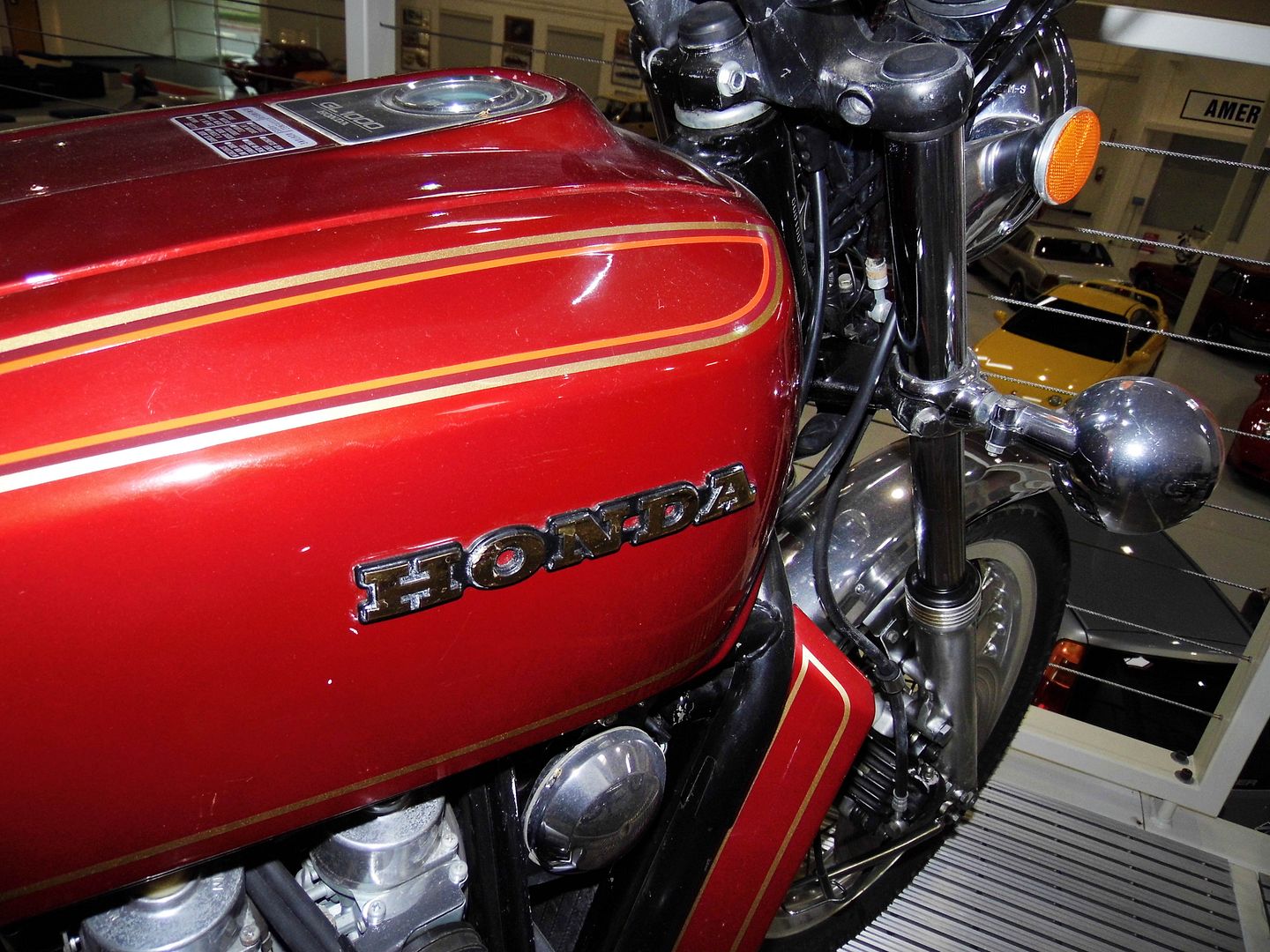 Lucky for me, the tight security is being relaxed a little bit around this 60th anniversary—and after years of trying, I finally got into the Honda Collection Hall.
It's got a small collection of motorcycles, including a
Rose Parade
-branded one (Honda has been the title sponsor), plus models like the GL 1000 and CB 1100...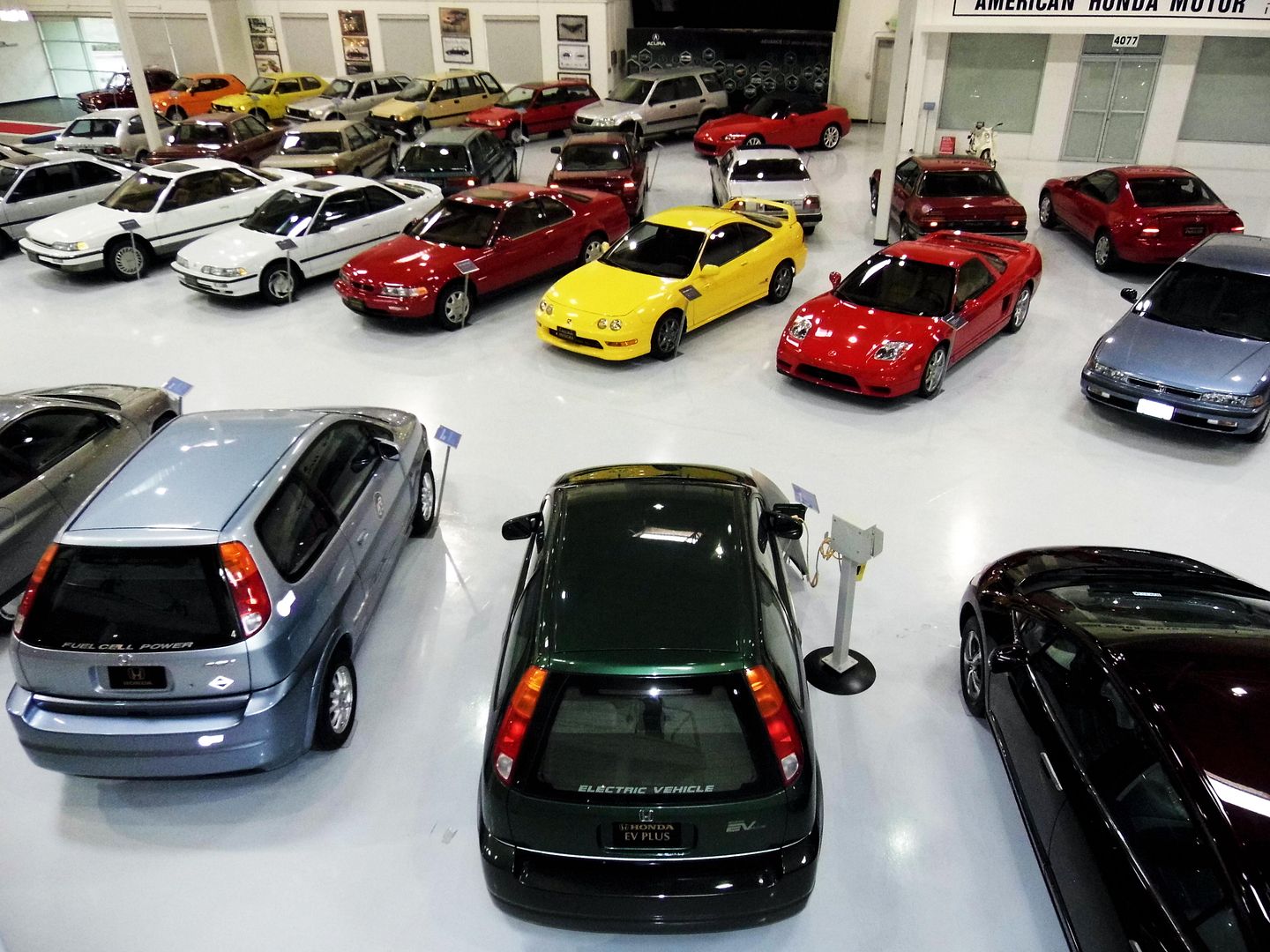 ...but its main attraction is the cars.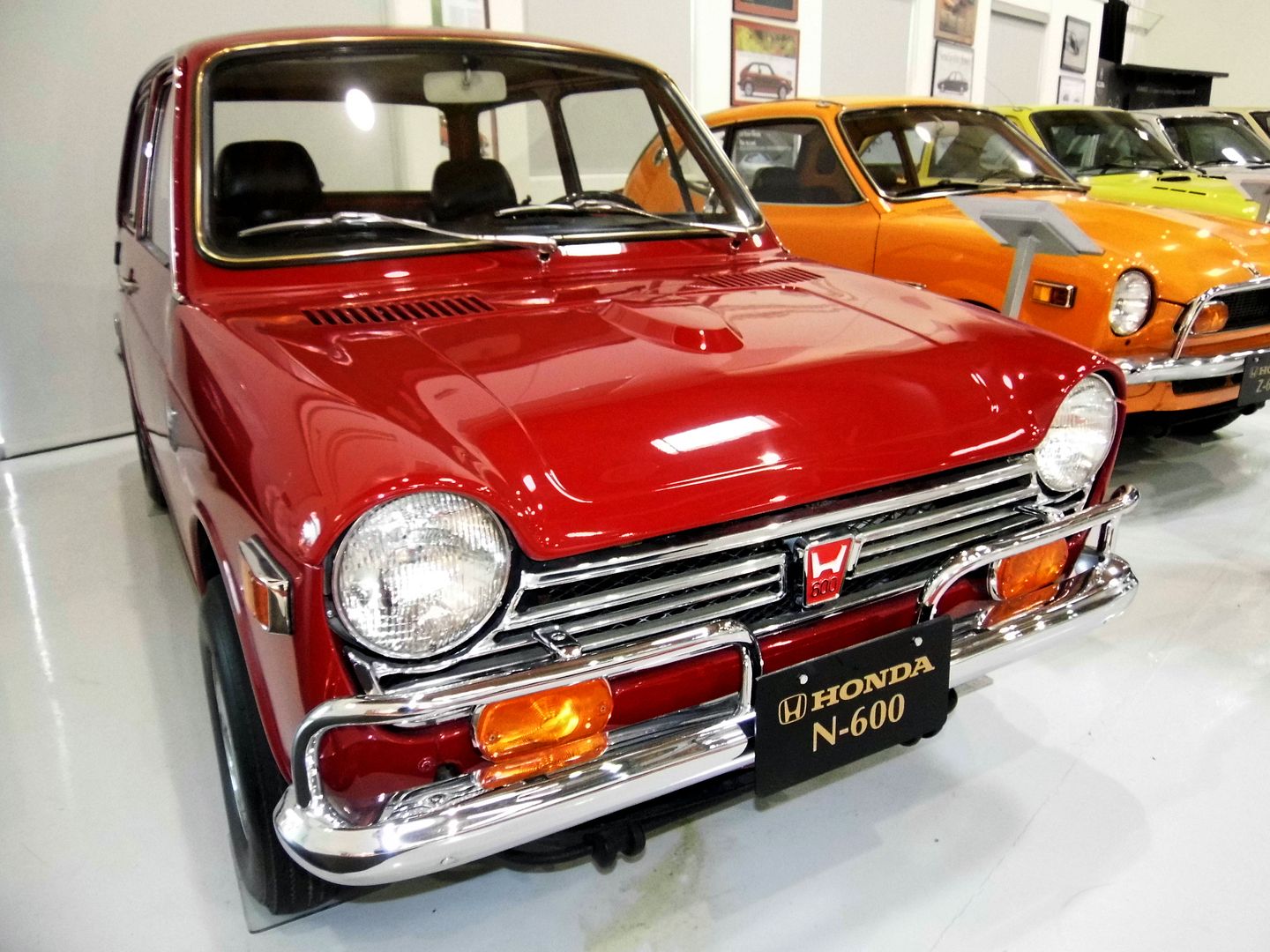 The first Honda automobile sold in the continental U.S. didn't come until 1970, though it debuted in Hawaii the year prior.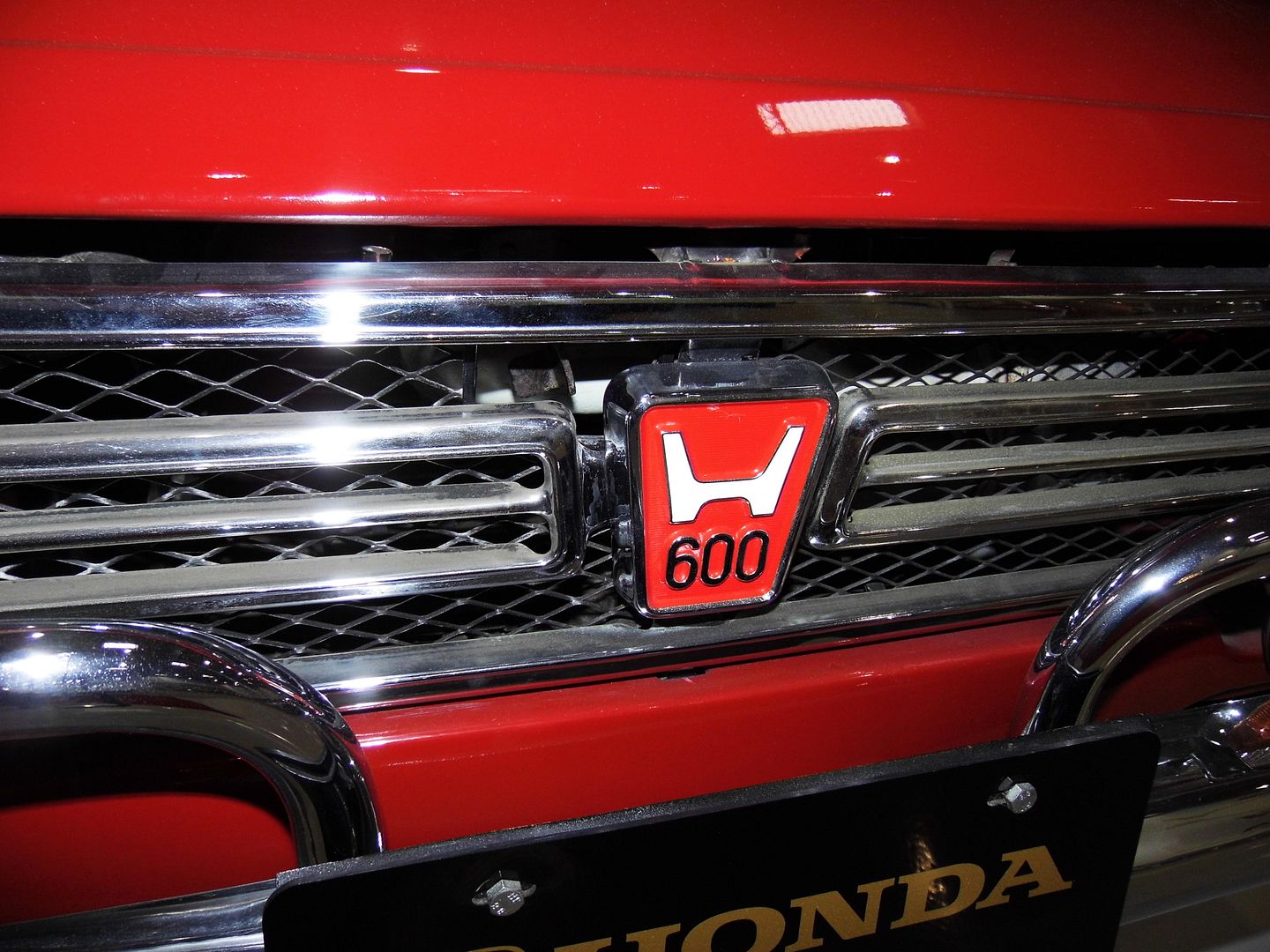 The 2-cylinder N600 could go a maximum of 80 mph and only cost $1395, about a dollar per pound.
The Z600 Coupe, which debuted stateside in 1971, was the first Honda coupe sold in U.S.
It only lasted two model years, though, before the debut of the first-ever Honda Civic in 1973. The Civic is said to have increased the length, width, height, and wheelbase of the N600, essentially replacing it.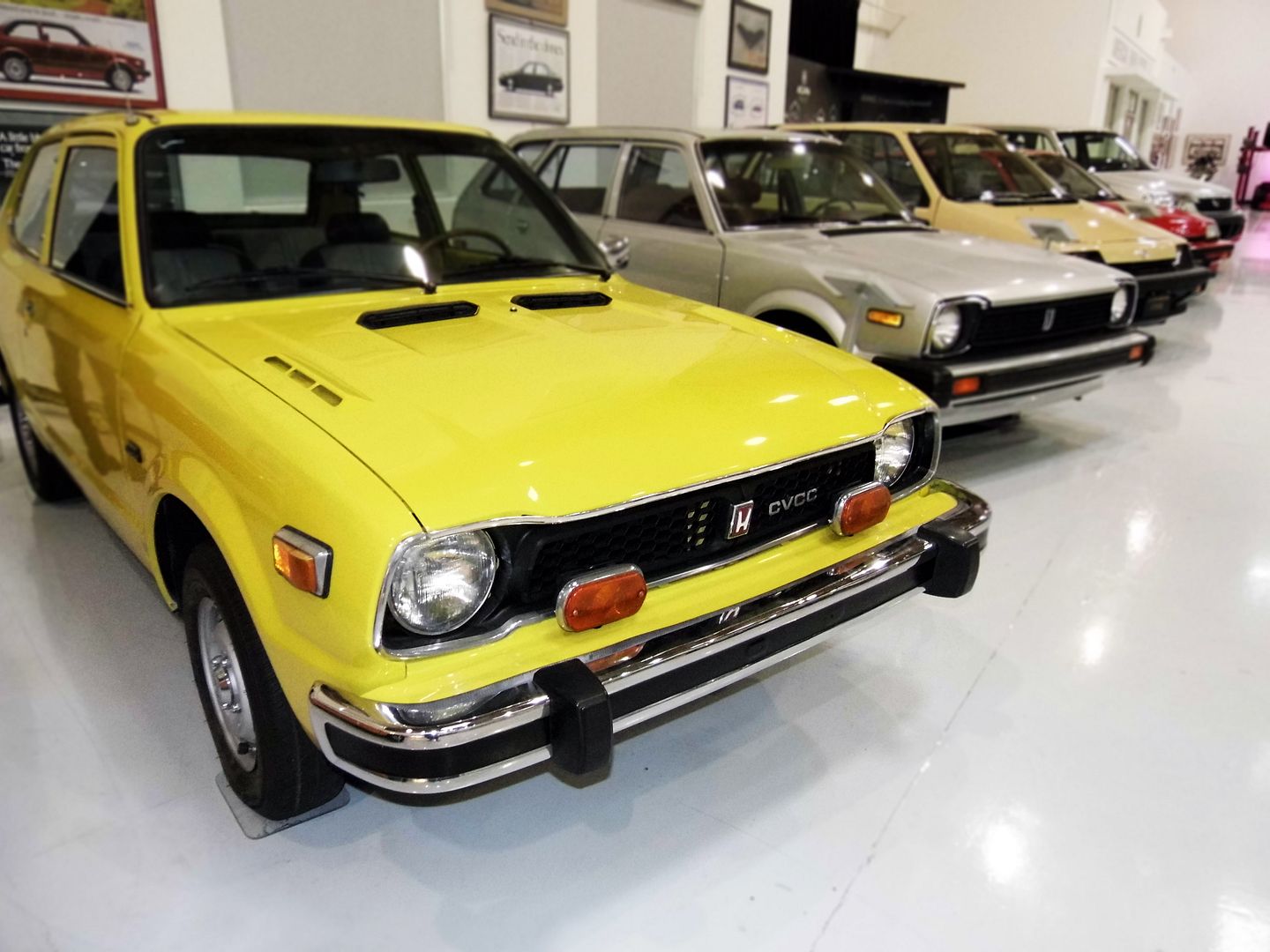 It was the 1975 Civic, though, that put Honda on the map, with its CVCC (Compound Vortex Controlled Combustion) engine.
Those first-generation Civics from back then look nothing like the Civics today—or even like the
second
generation of Civics, including the 1981 model of the 5-door wagon (
above
).
Over the years, other models have come and gone—like the EV Plus, Honda's first battery electric vehicle, which was produced only from 1997 to 1999. Being the first battery electric vehicle with non-lead acid batteries (actually a nickel metal hybrid battery) from a major automaker wasn't enough to keep it around for longer. Although maybe that's because its range was only 110 miles.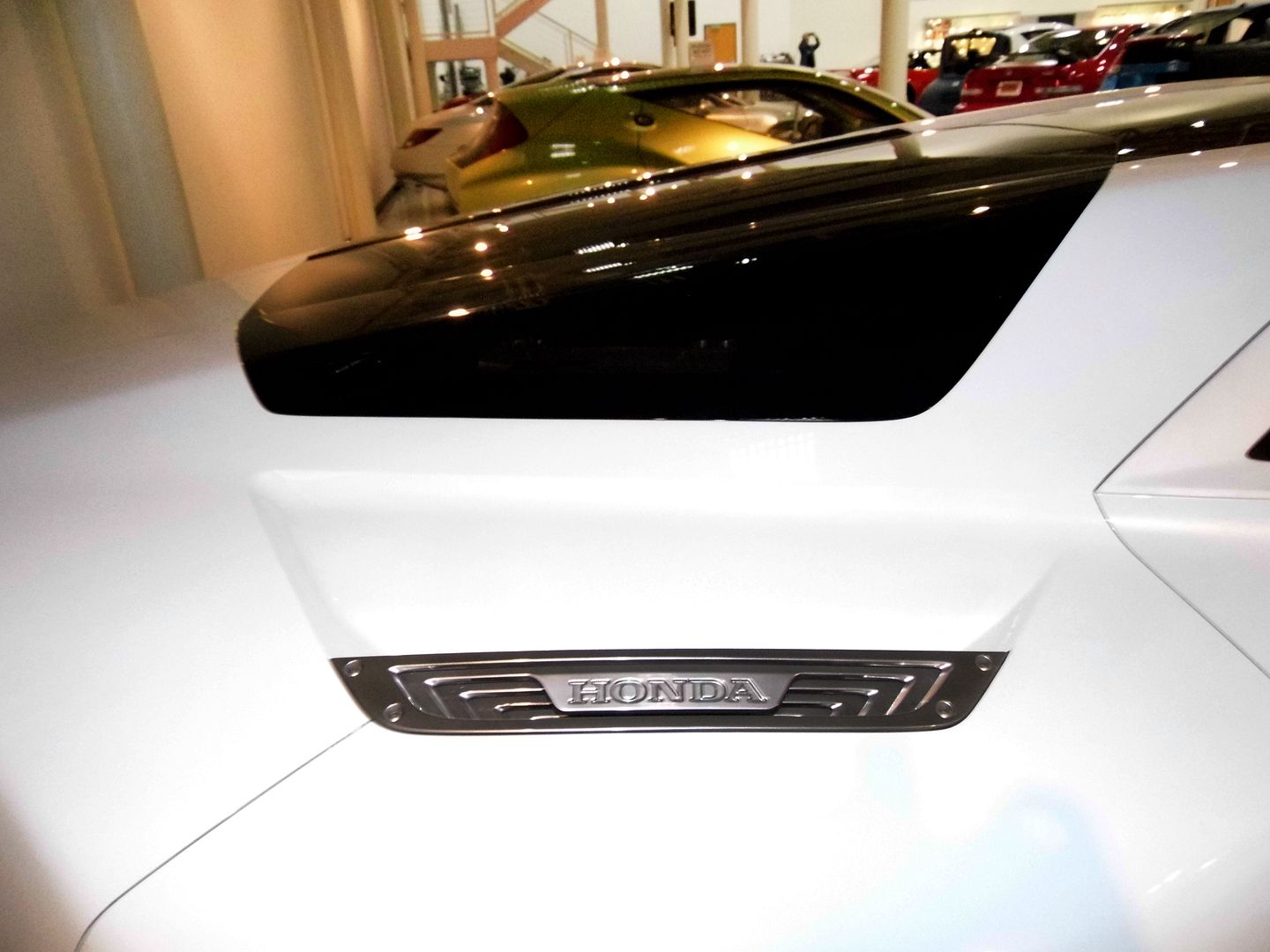 Then there was the FC Sport concept car, which made its surprise debut at the 2008 LA Auto Show. A creation of Honda's Advanced Design Studio in Pasadena, the three-seat sports car promised an ultra-clean hydrogen future, with power coming from the company's "V Flow" vertical fuel-cell stack. It never made it past the concept stage and onto the production line.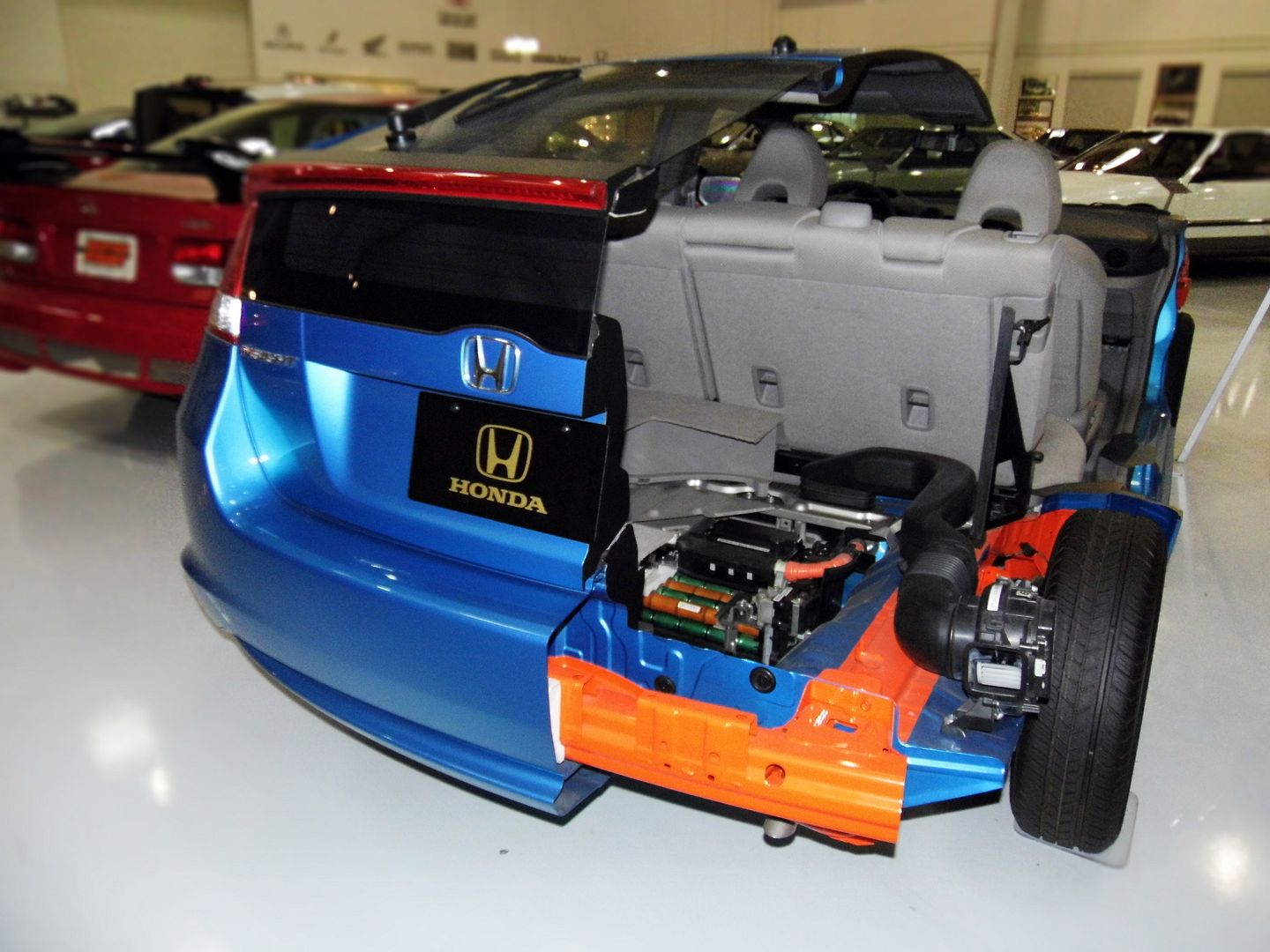 People just keep going back to the tried-and-true Honda models—whether the Civic or the Accord (which came out as a hatchback in 1976 and a 4-door sedan in 1979). One man, nicknamed "Million Mile Joe" (Joe LoCicero of Maine), famously drove his 1990 Honda Accord (purchased in 1996) 1,002,517 miles before turning it in. It had hit the millionth-mile mark in 2011.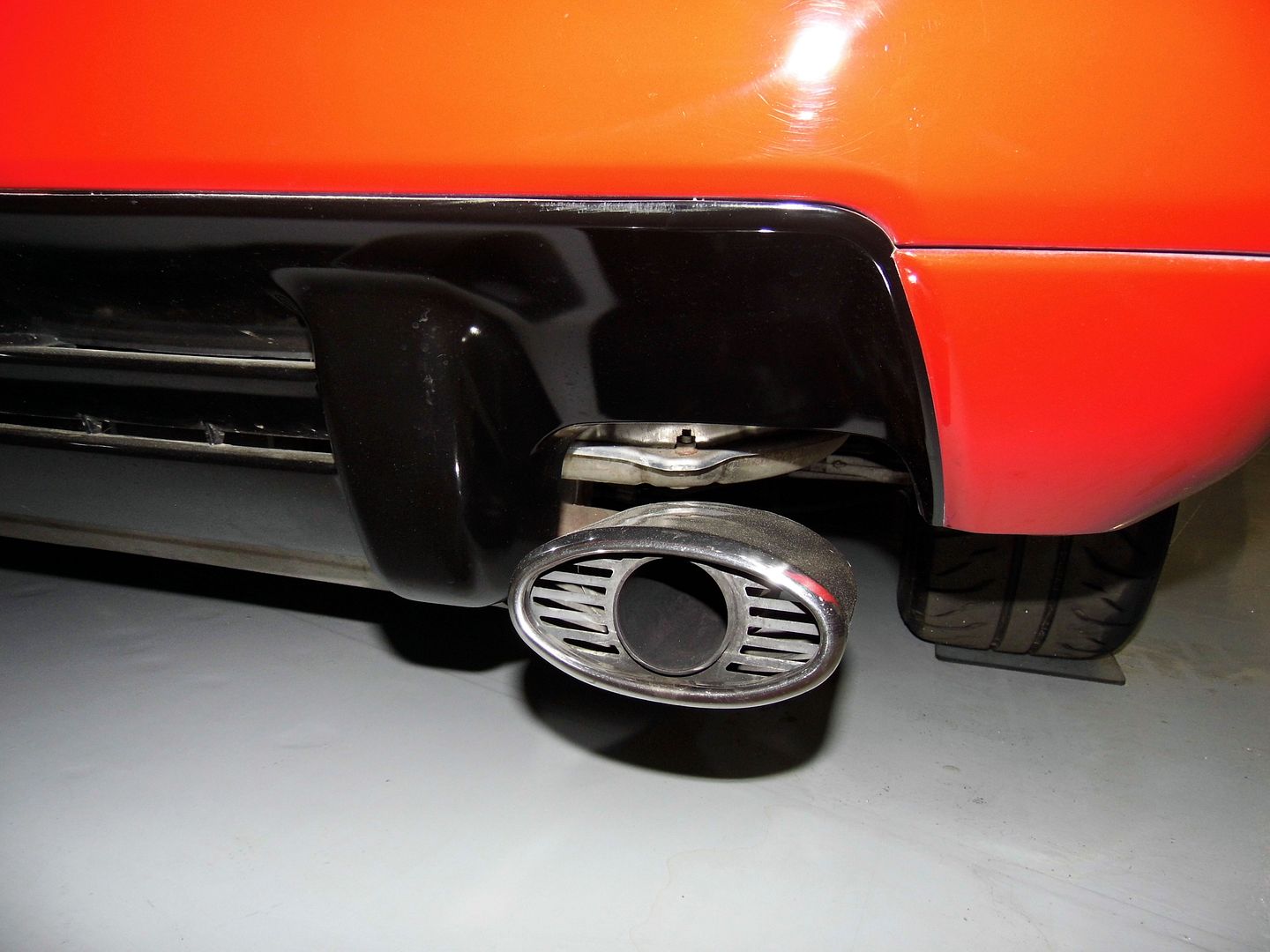 Some other Honda drivers can't quite make it past 36,000 miles or three years before turning theirs in. But I'm not naming any names...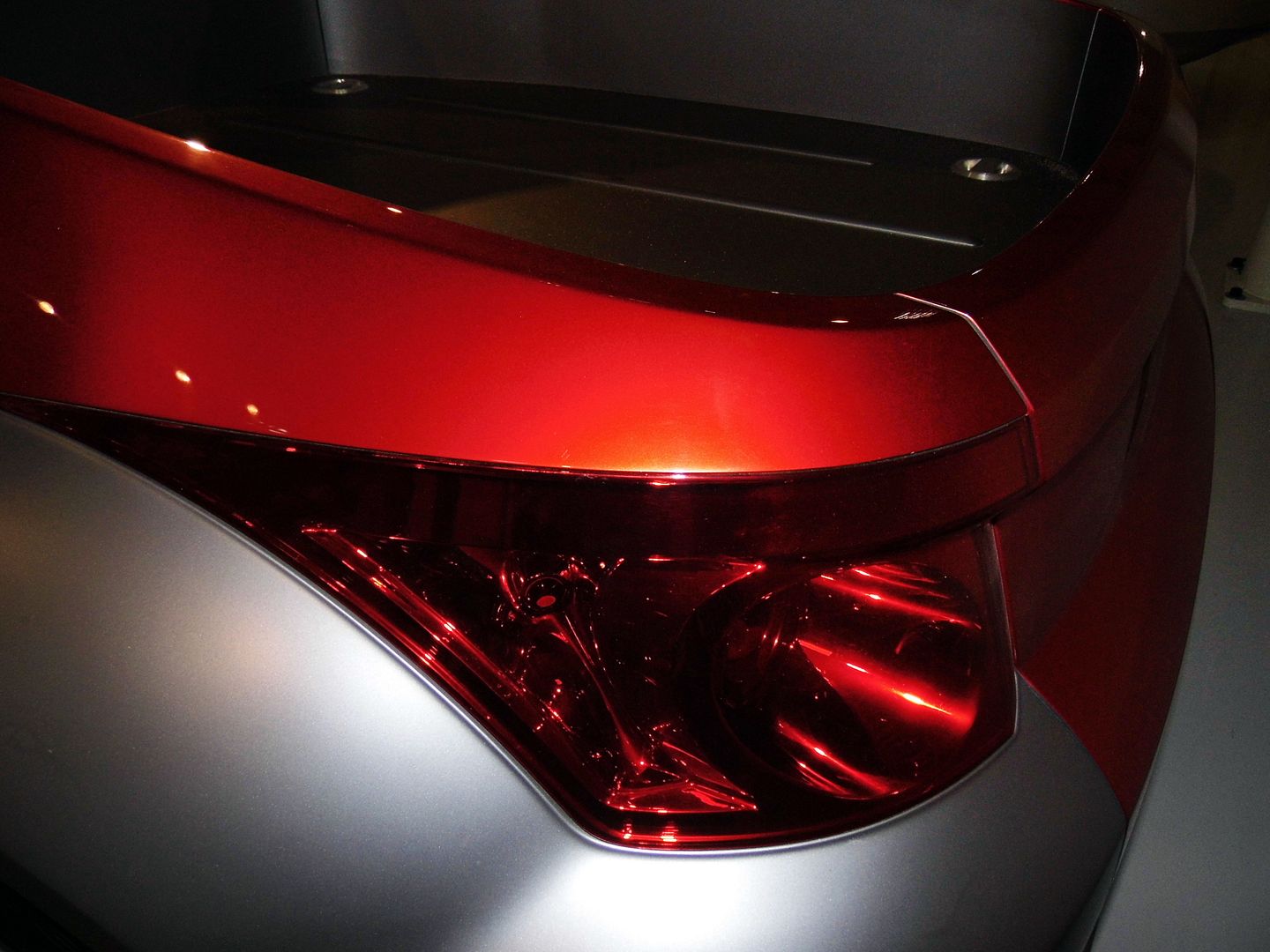 Everybody wants a new car these days. And cars are no longer built to last—any more than cell phones are.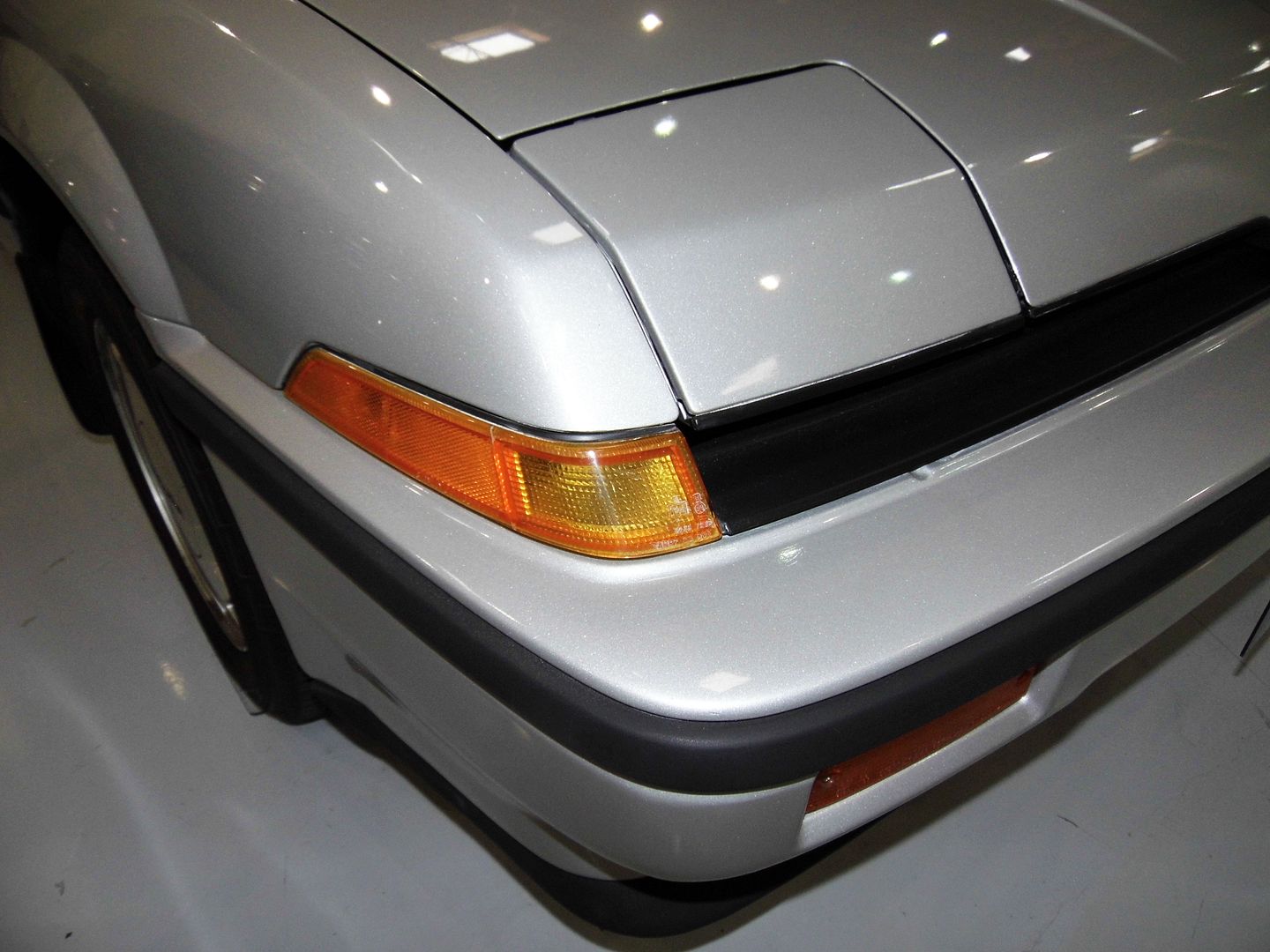 A new luxury-performance division was added to Honda's operations in 1984, with its first release in 1986—the Acura Integra, which marked the first luxury brand from a Japanese automaker.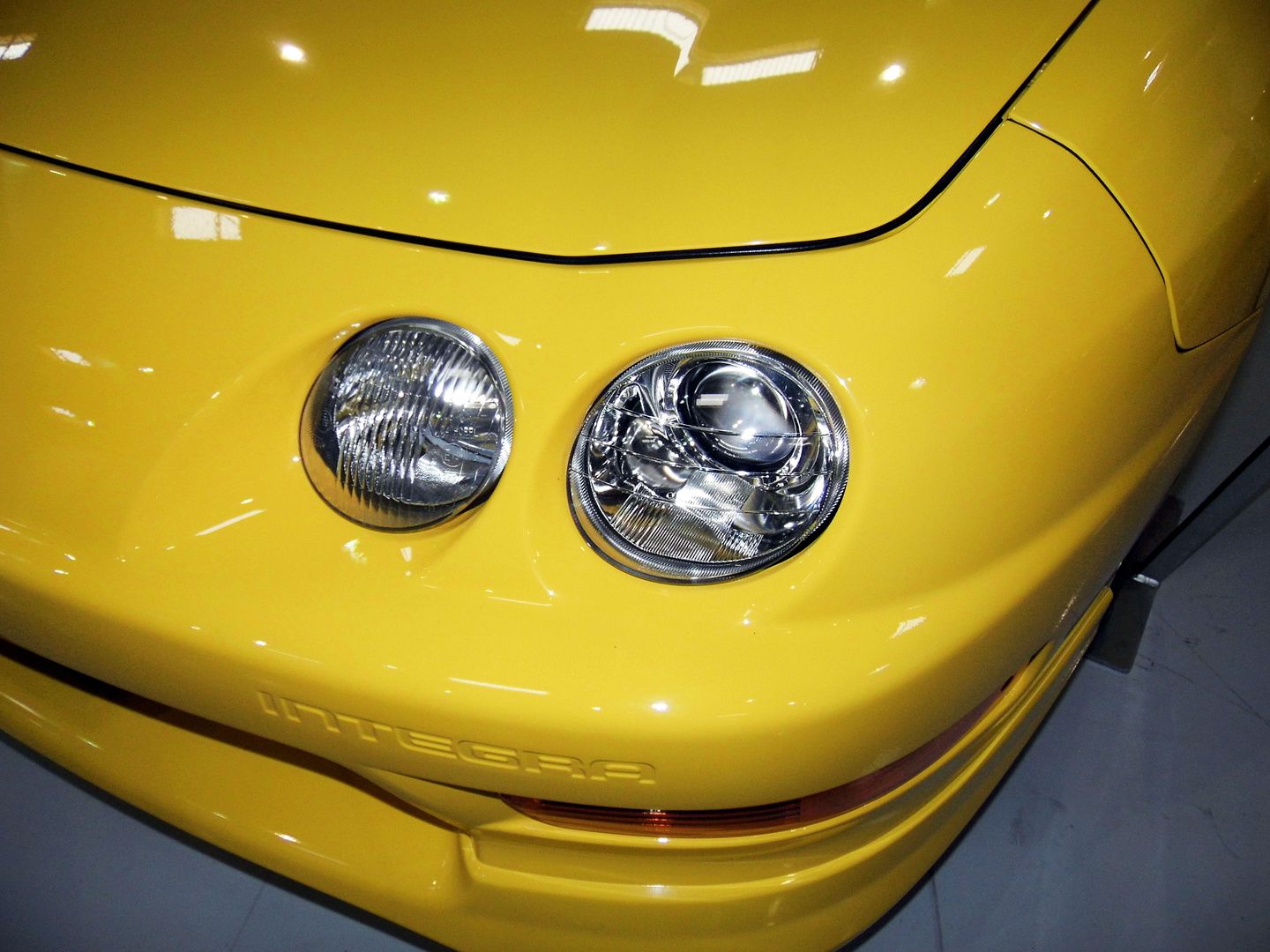 More Integra models would follow, becoming sportier...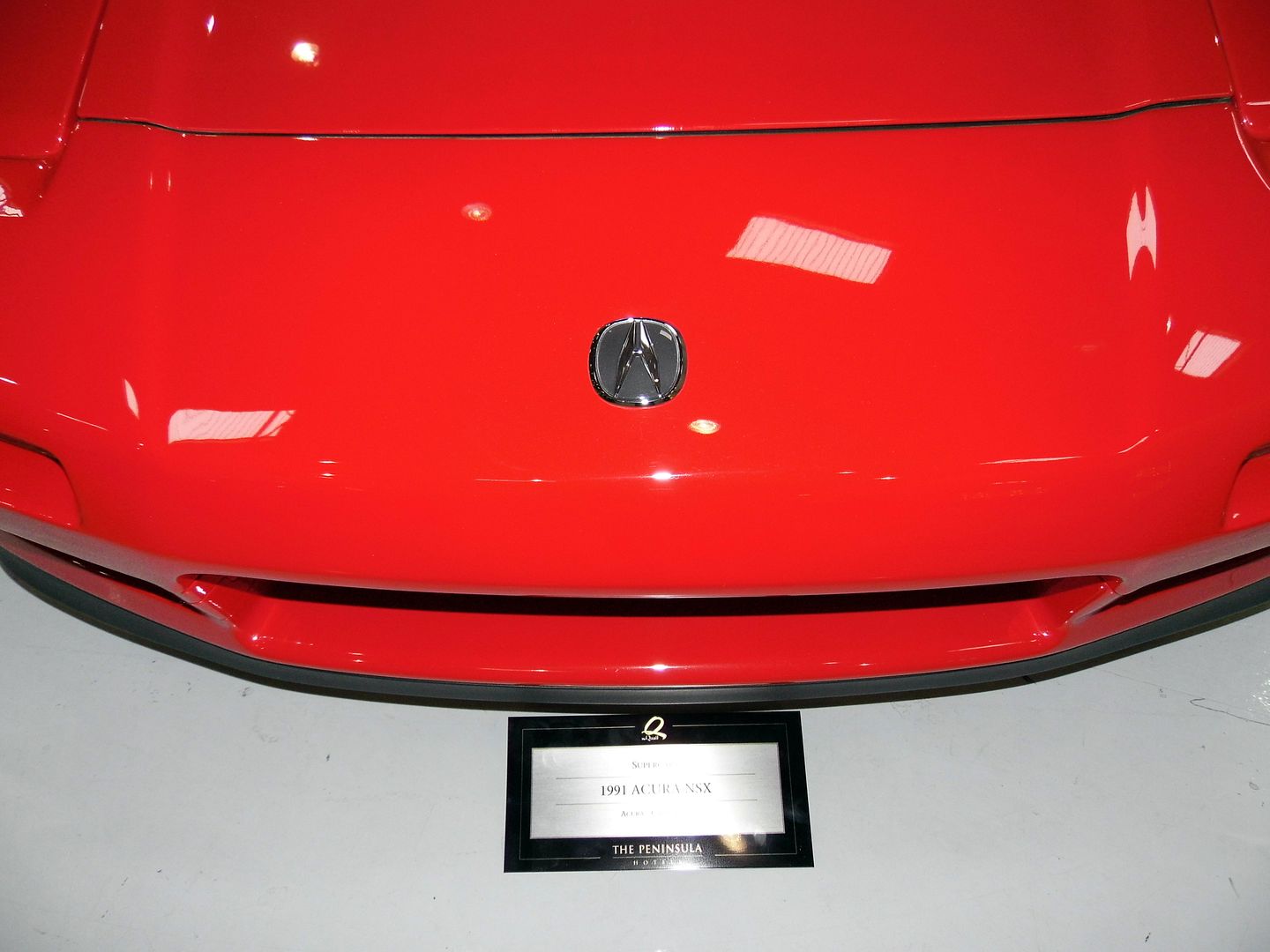 ...and ultimately leading up to the 1991 Acura NSX, the first "supercar" from a Japanese automaker.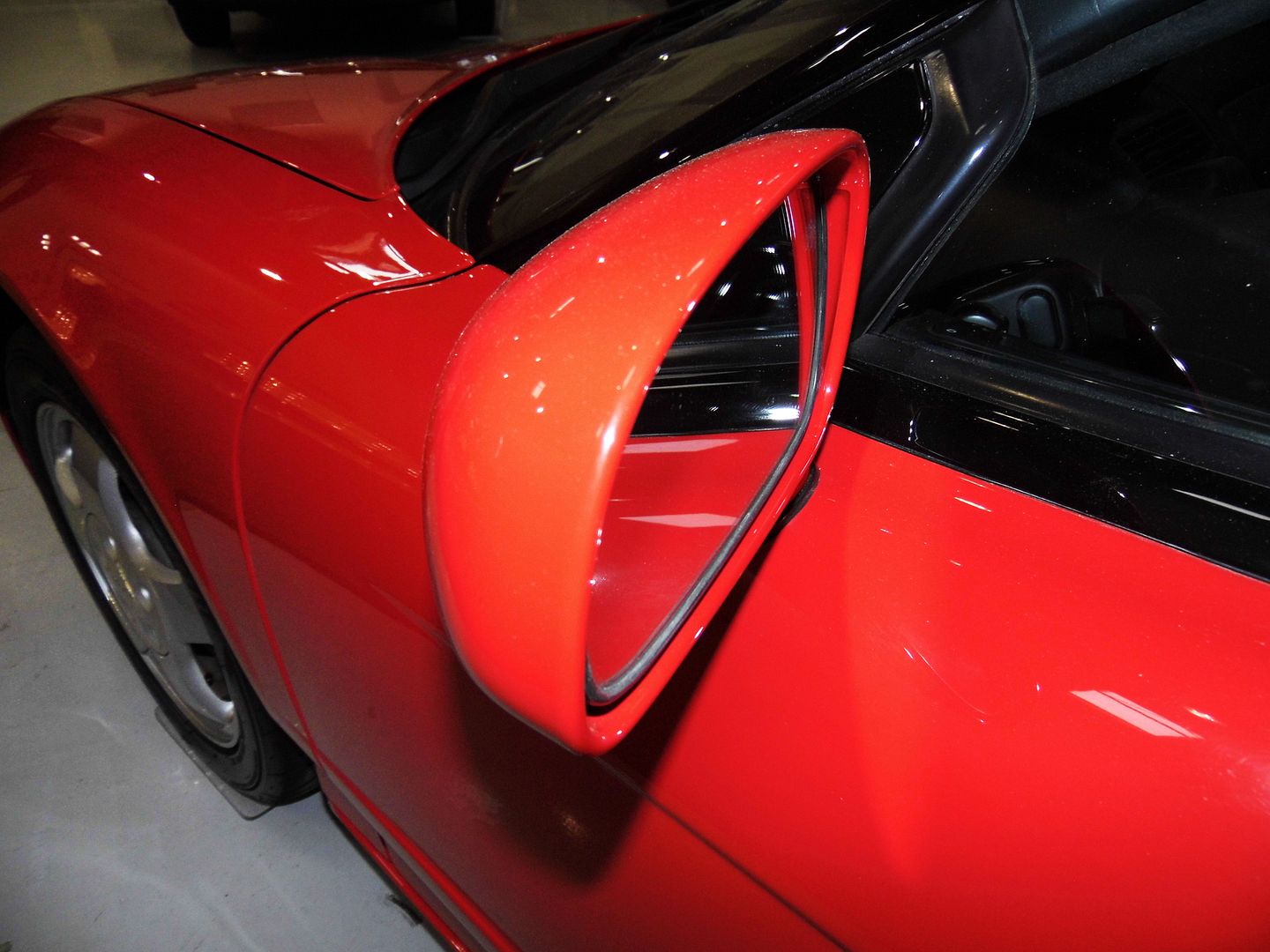 Its improved performance with reduced emissions and higher fuel efficiency would eventually be applied to
all
Acuras (and Hondas) sold in the United States...
...but at the time, the VTEC (Variable Valve Timing and Lift Electronic Control) engine technology was so groundbreaking...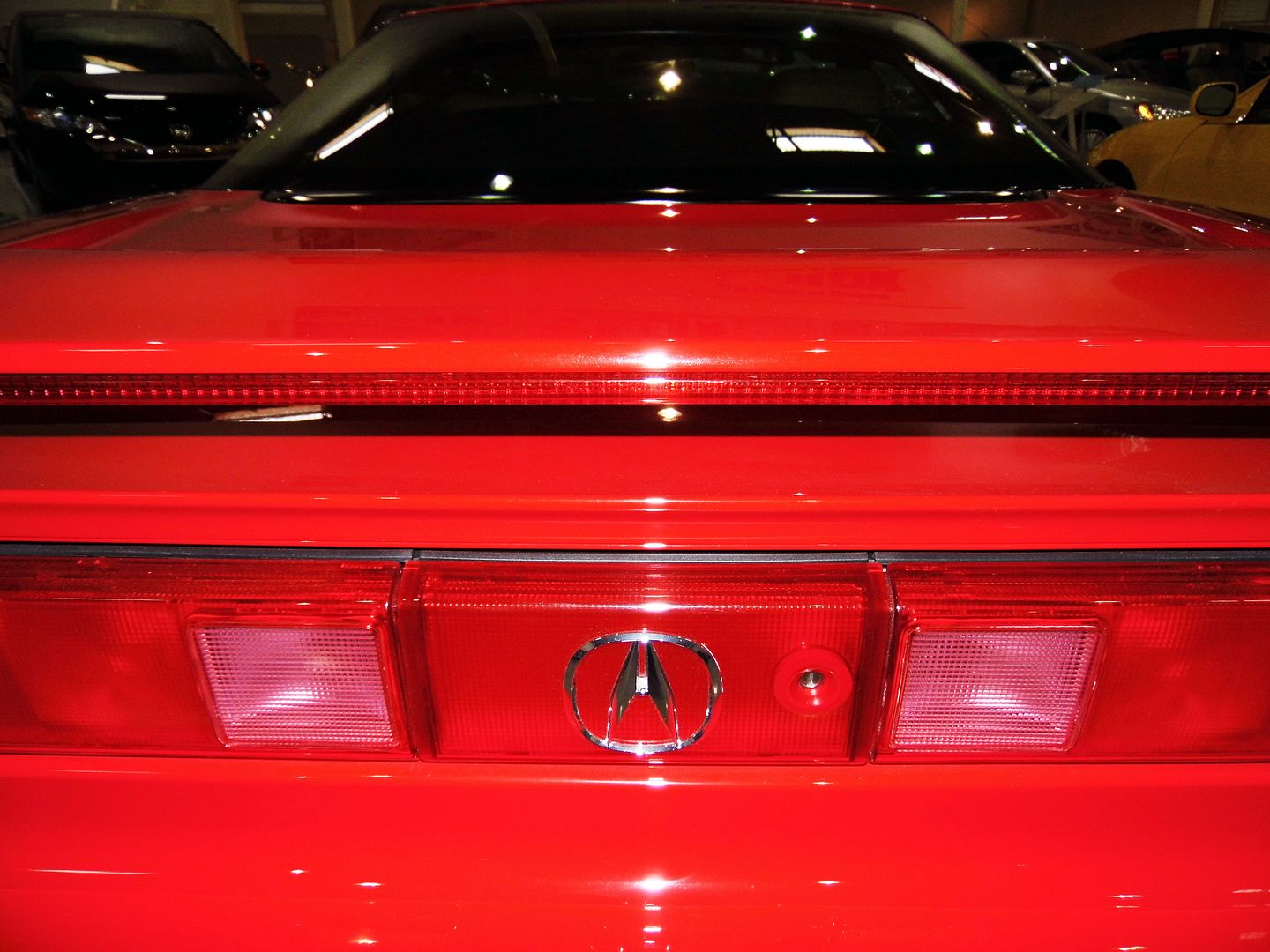 ...that the NSX carried at $65,000 price tag.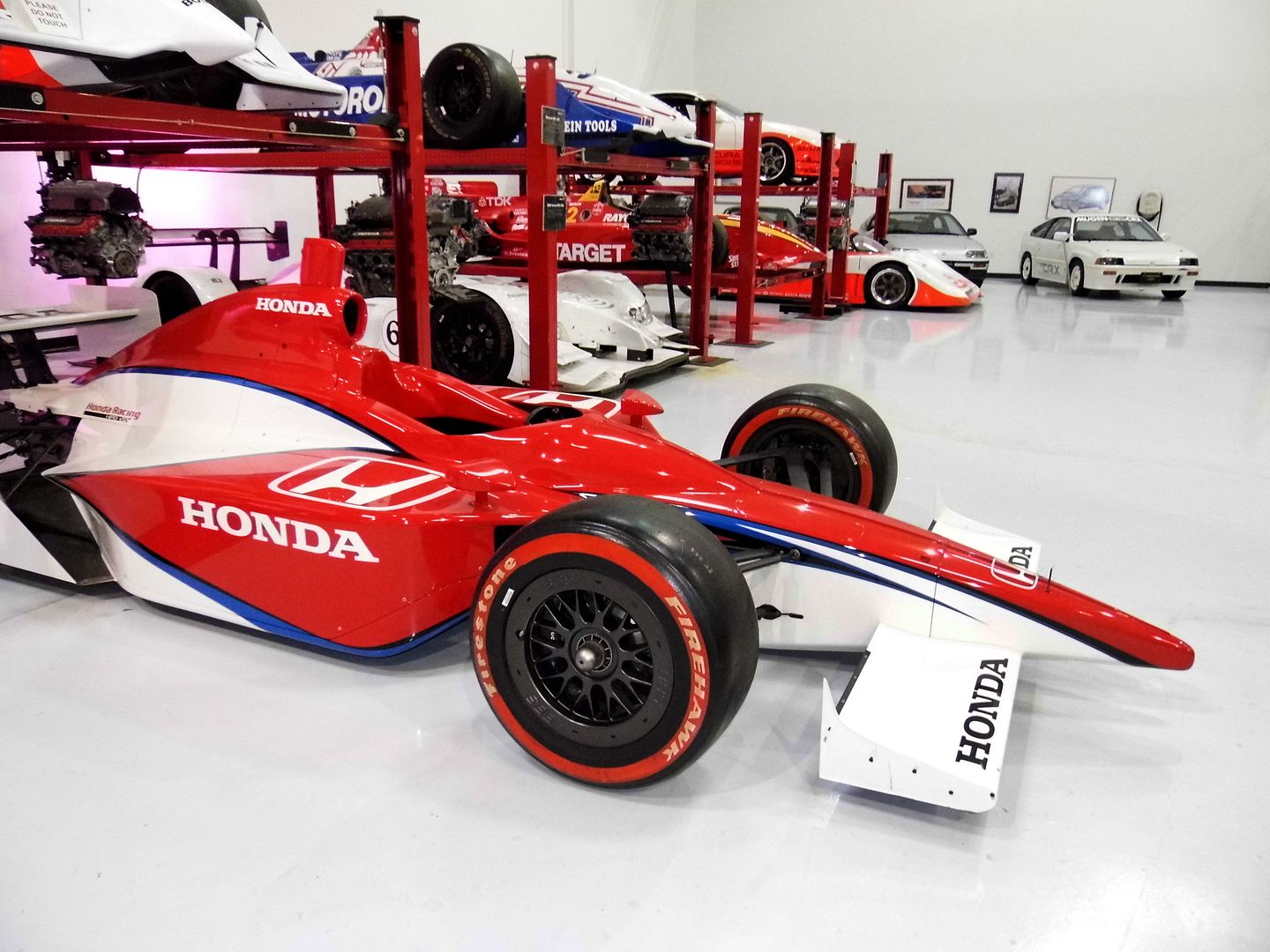 Of course, Honda has known a bit about performance vehicles for a while now—at least, on the racetrack. It started racing in the IndyCar World Series in 1994. Acura made its Le Mans debut in 2007.
And the Honda Museum in Torrance includes a few of those racecar examples, too...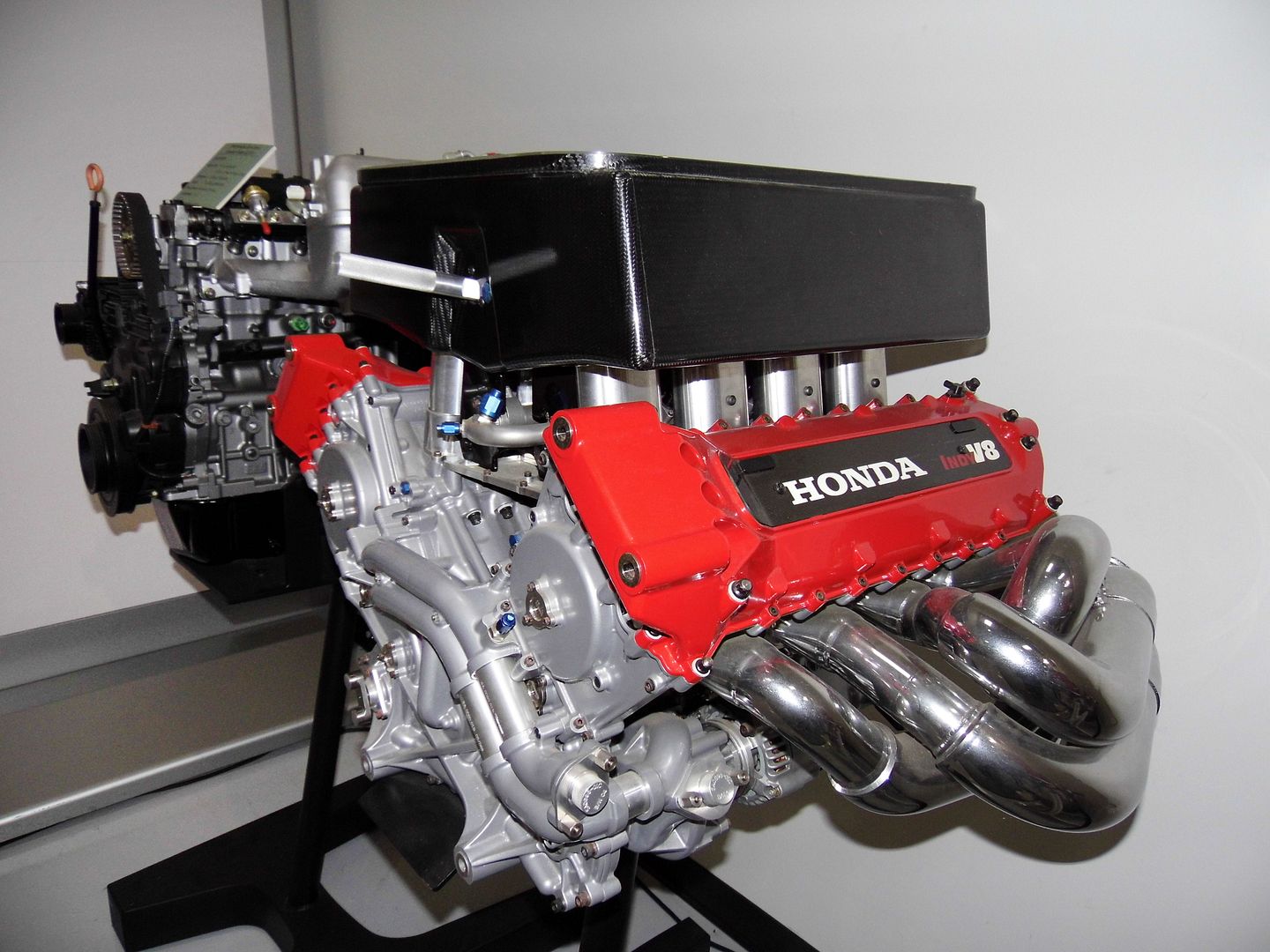 ...though typically the
engines
are Honda and not the chassis.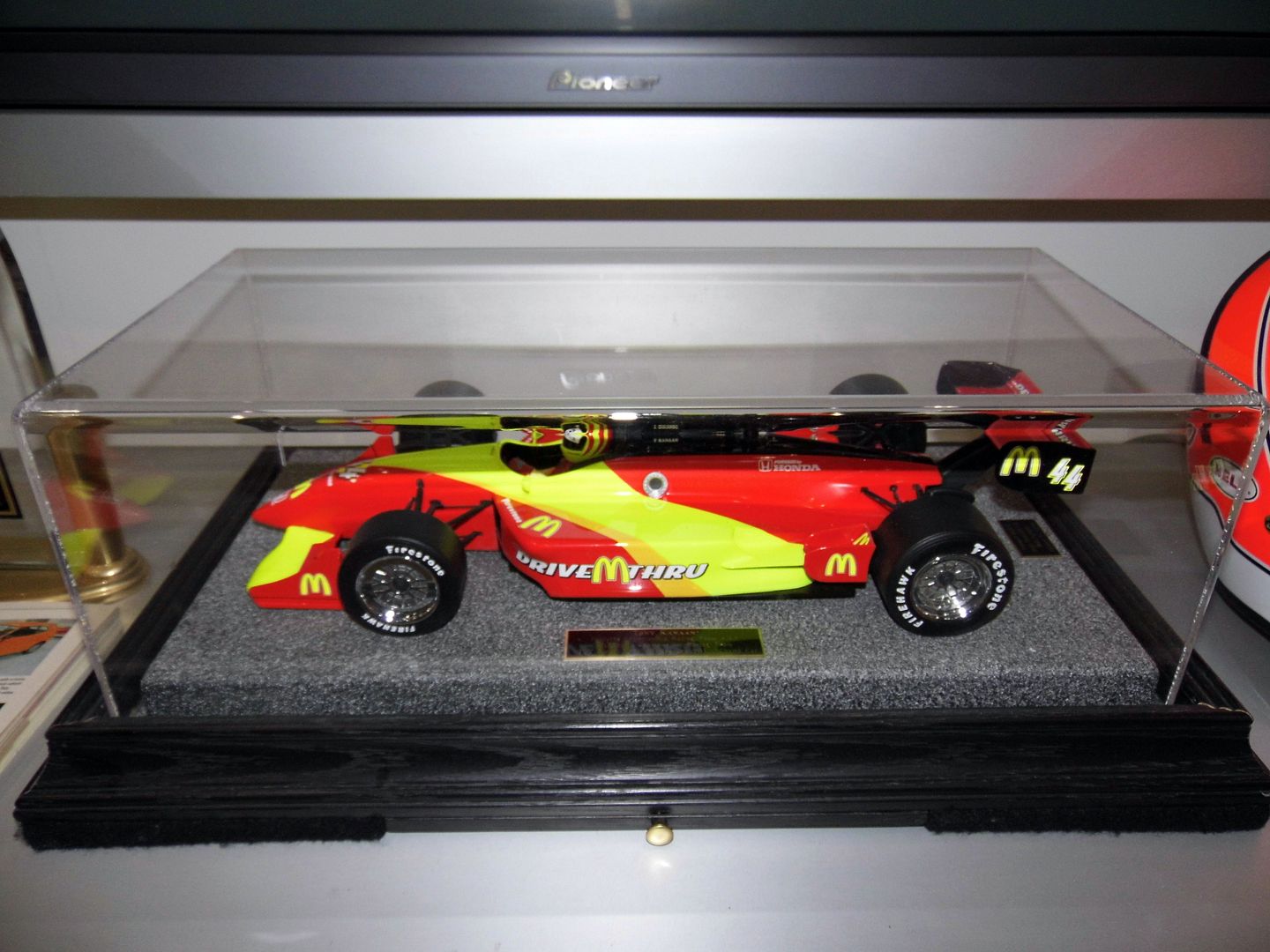 The #44 McDonald's Honda-Reynard Champ Car, owned by McDonald's Championship Racing Team founder Gerald Forsythe, made its debut at the Marlboro Grand Prix of Miami in 1999.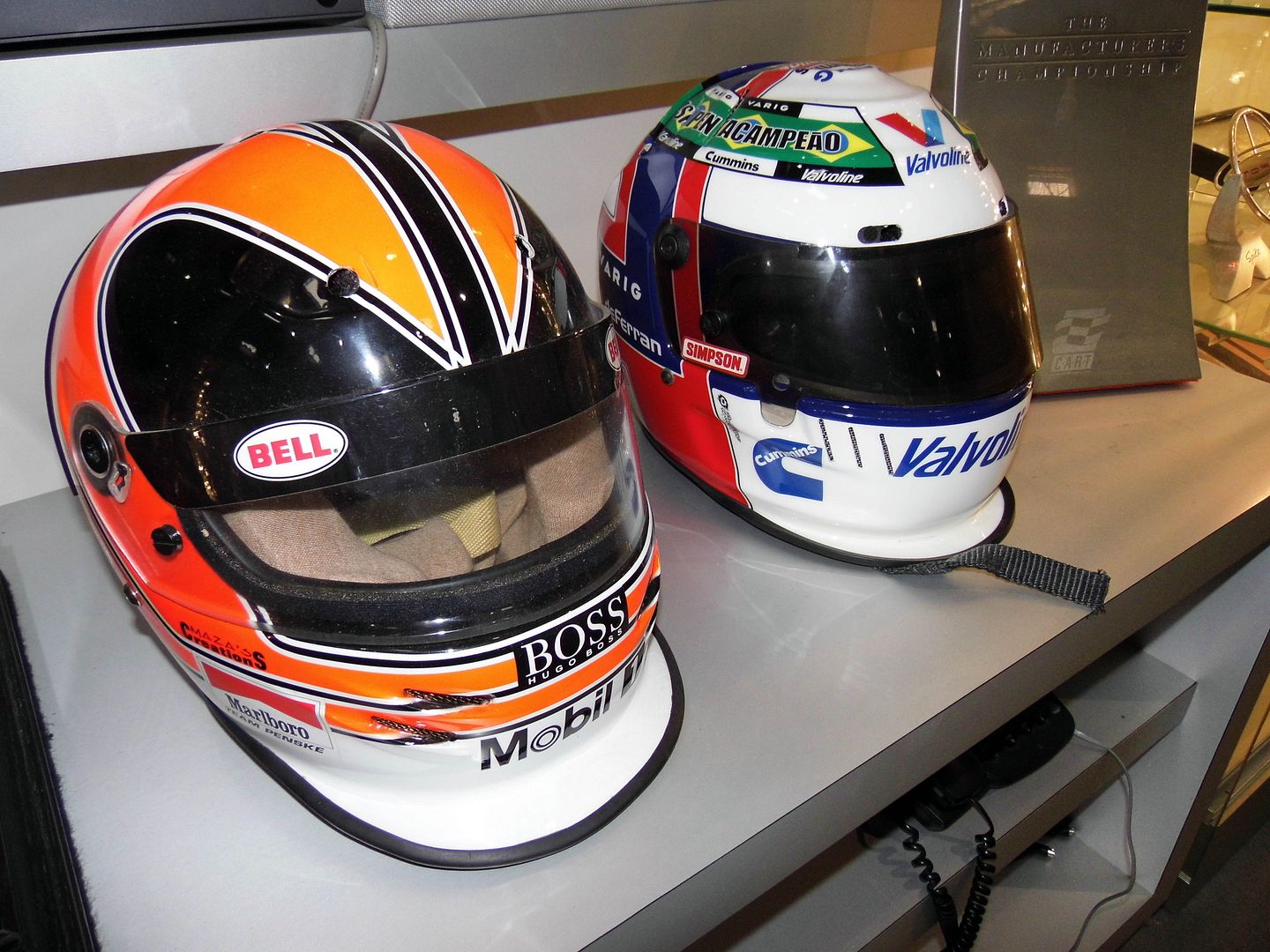 Founder Soichiro Honda was quoted as saying, "Without racing the automobile would not get better. Head-to-head competition in front of a crowd is the way to become number one in the world."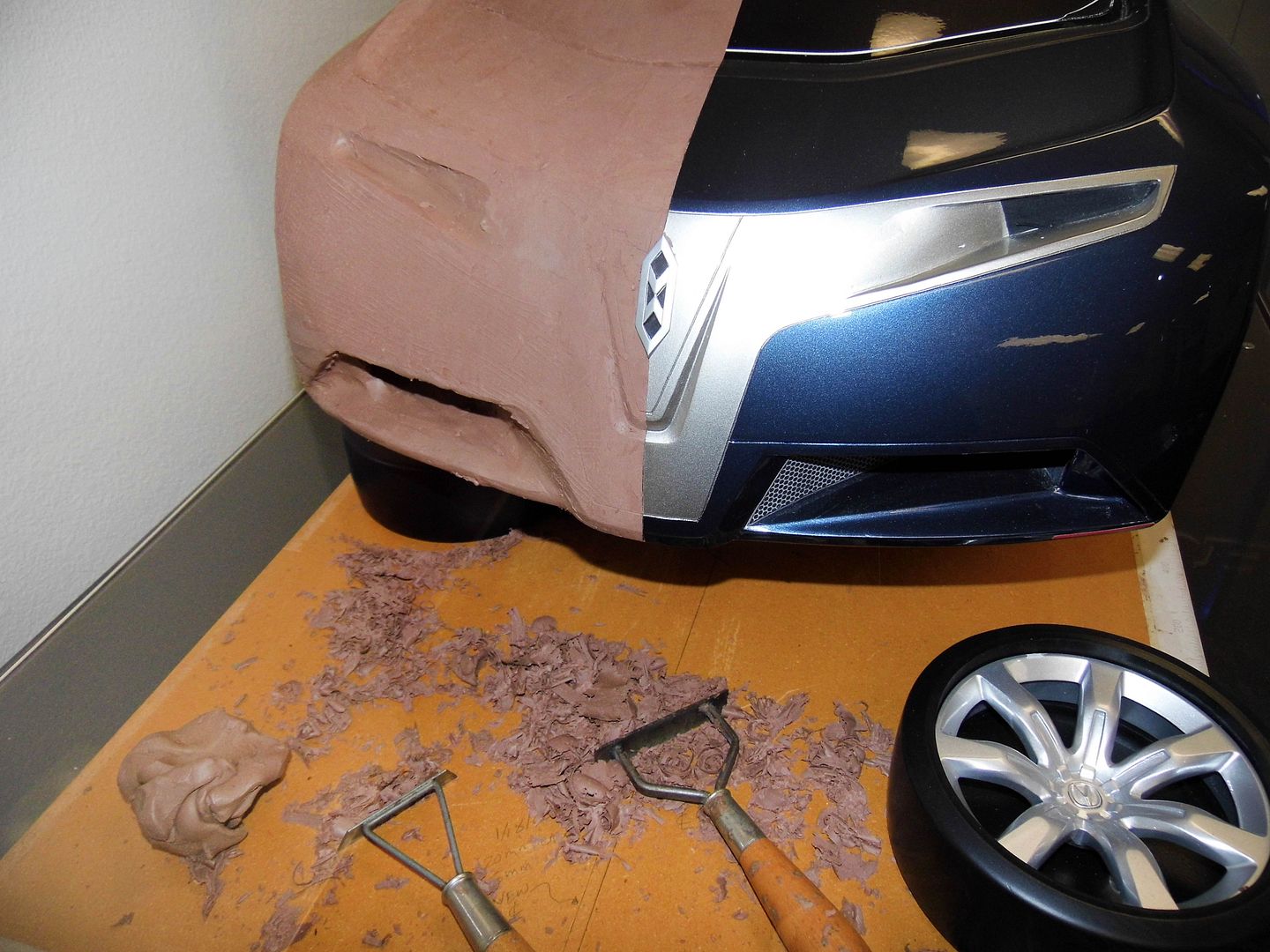 And although Hondas may not be the top-
selling
cars in the U.S., they're the most frequently stolen in Los Angeles.
Which makes them pretty popular, I guess.
Related Posts:
Sayonara, Toyota さよなら
Photo Essay: The Secret Street Legal Collection at Vic's Garage
Photo Essay: How to Drive Through LA Like Steve McQueen