I don't remember why I never saw a movie at the Crest Theatre in Westwood, Los Angeles before it closed for good in 2016. To be honest, I don't really remember it being open or having heard about it hosting any screenings.
I only really took notice of it when it was closed, and then upon the announcement that UCLA was converting it into the "Nimoy Theater" (named after
Star Trek
actor Leonard Nimoy) for live shows presented by the Center for the Art of Performance. At which point, I became
desperate
to get in.
circa 2022
It had already gone through many name changes since it opened in 1940—the UCLAN (or Uclan), the Metro, Pacific's Crest, the Majestic Crest, Bigfoot Crest, and so on. And it had gone through some design changes, too—originally the work of architect Arthur W. Hawes, and redecorated by interior designer
Joe Musil
in the late 1980s when Disney owned the theatre.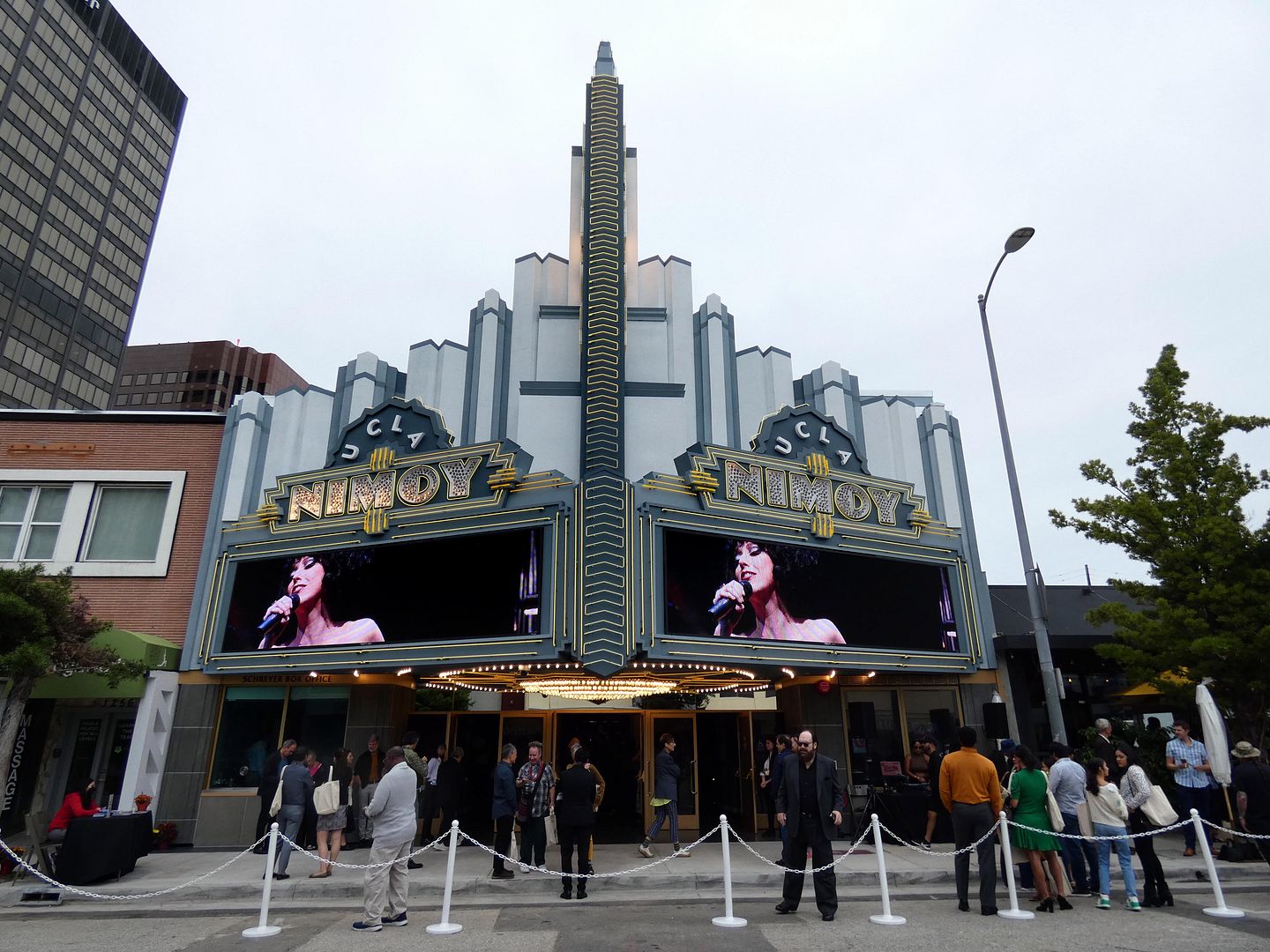 I was mostly afraid that Musil's fabulous and fantastic Art Deco-ification and Hollywood fantastication would be lost in this later iteration—especially since the marquee had lost some of its colorful vim and vigor when it got repainted institutional gray.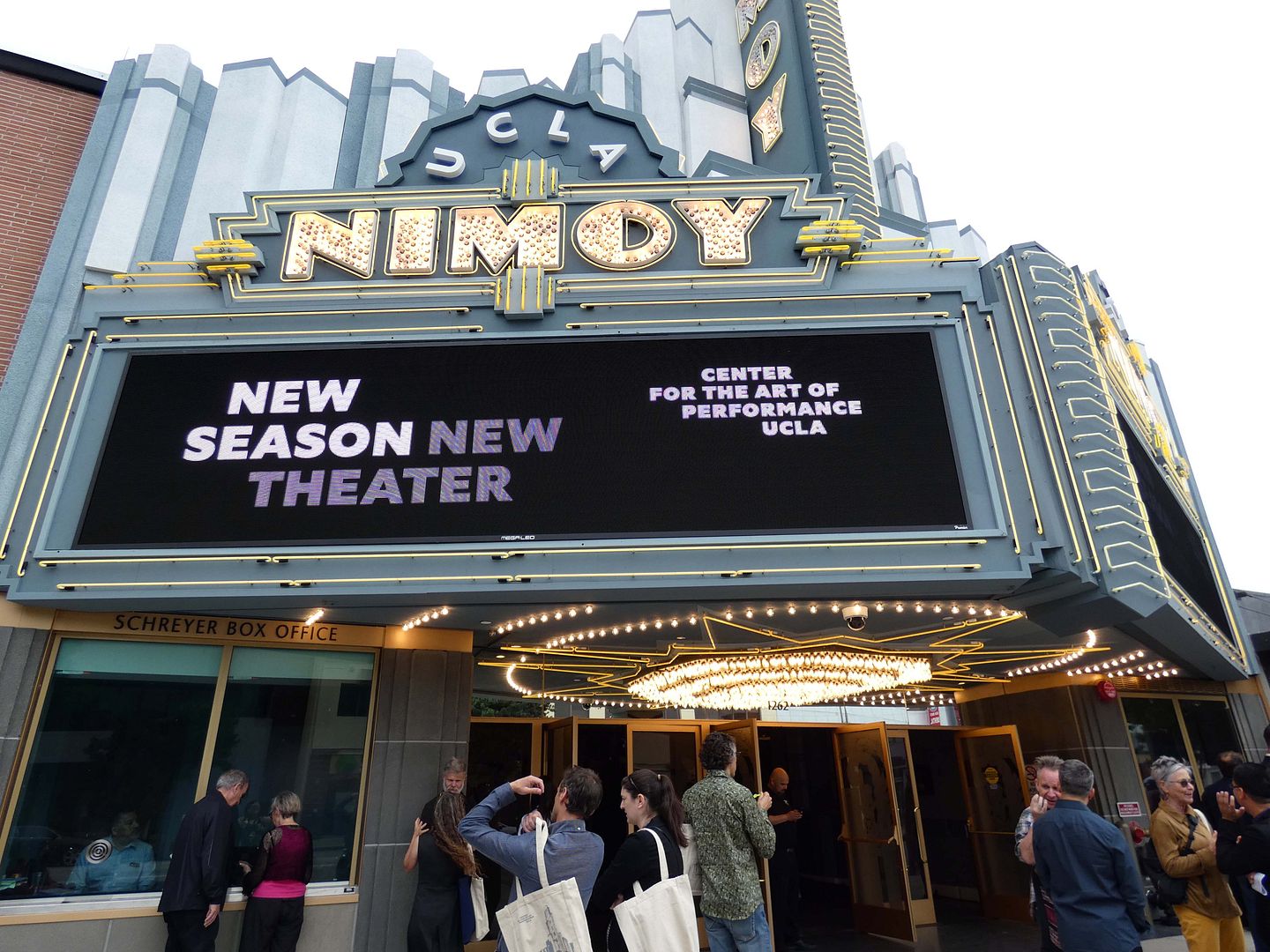 So I was excited to see that UCLA was hosting a community open house on September 17, about a week before its grand reopening and debut live performance.
It was a gray theatre façade for a gray day...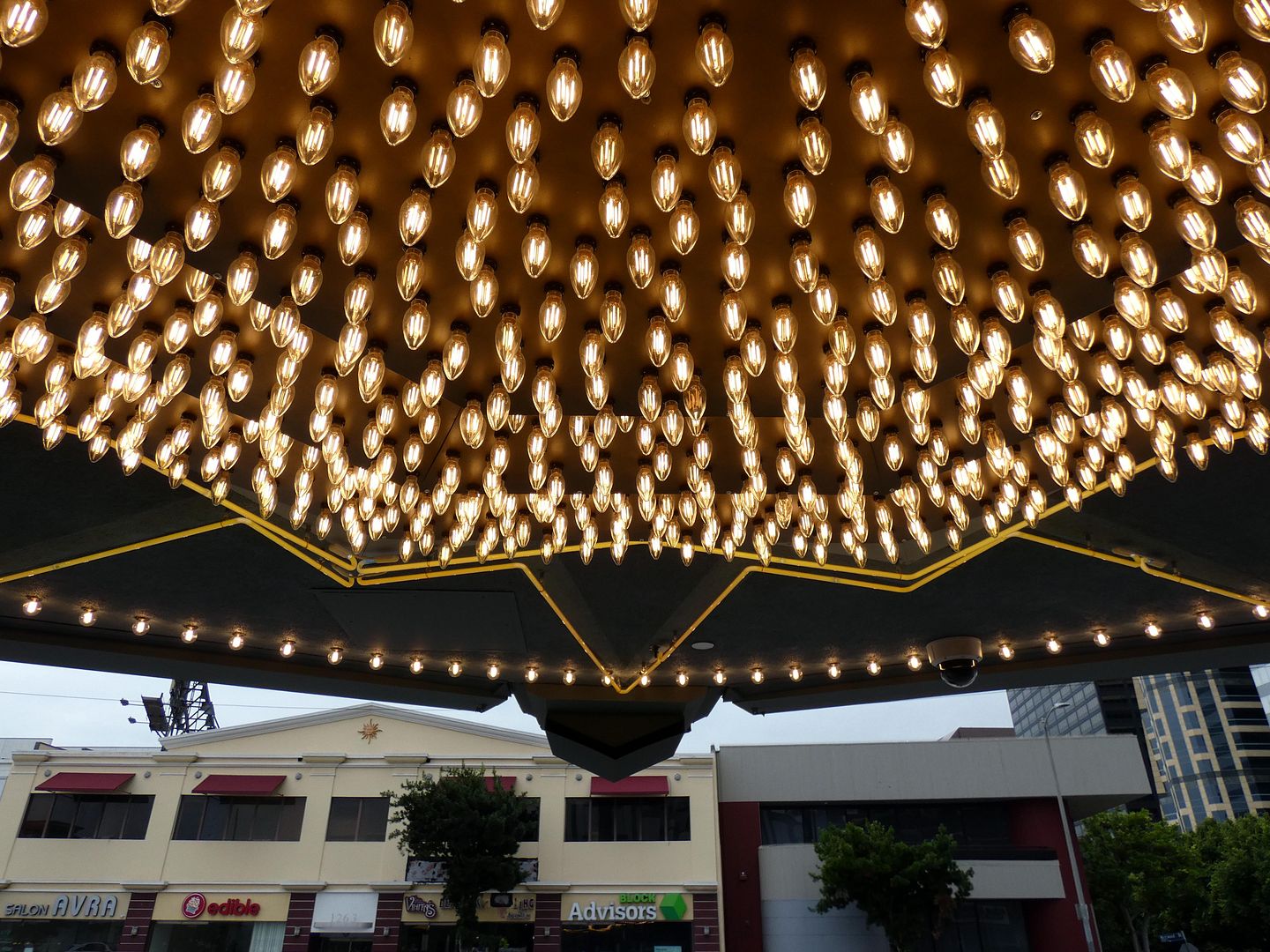 ...but things started to brighten up a bit as I walked under the marquee overhang, dotted with flame-shaped Edison bulbs...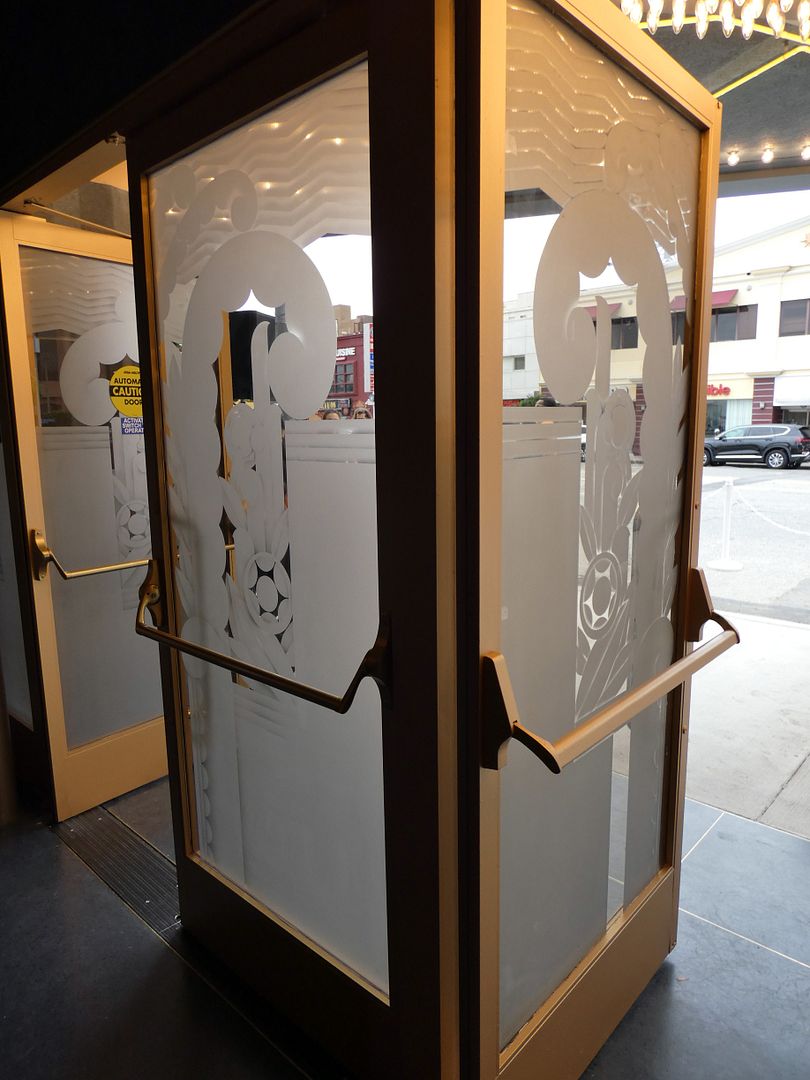 ...and walked through the etched glass front doors, a hallmark of Musli's transformation of the theatre more than 30 years ago.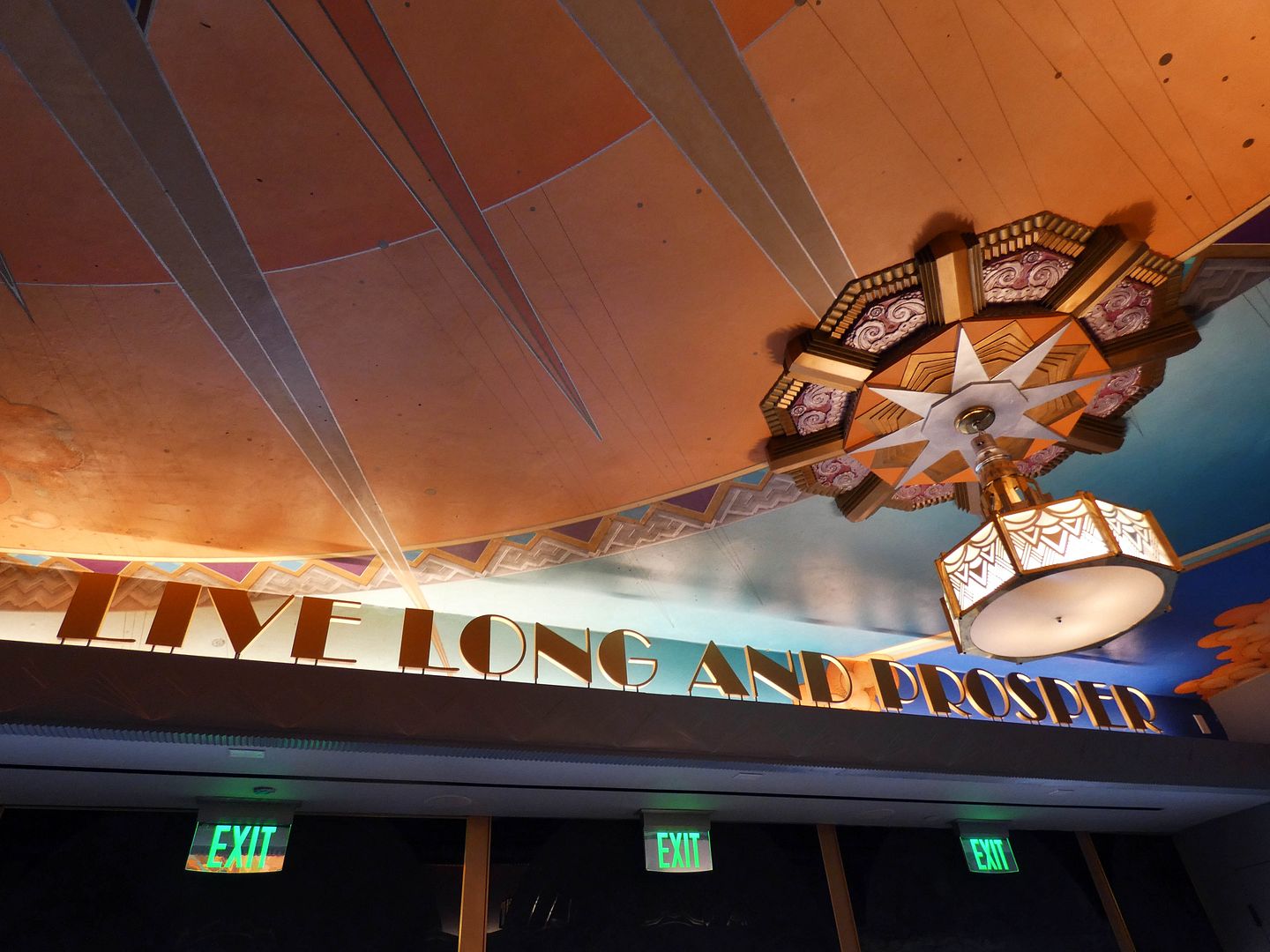 Of course, there are some new additions to the interior—including the "LIVE LONG AND PROSPER" messaging above the front doors, in tribute to Nimoy's character Mr. Spock.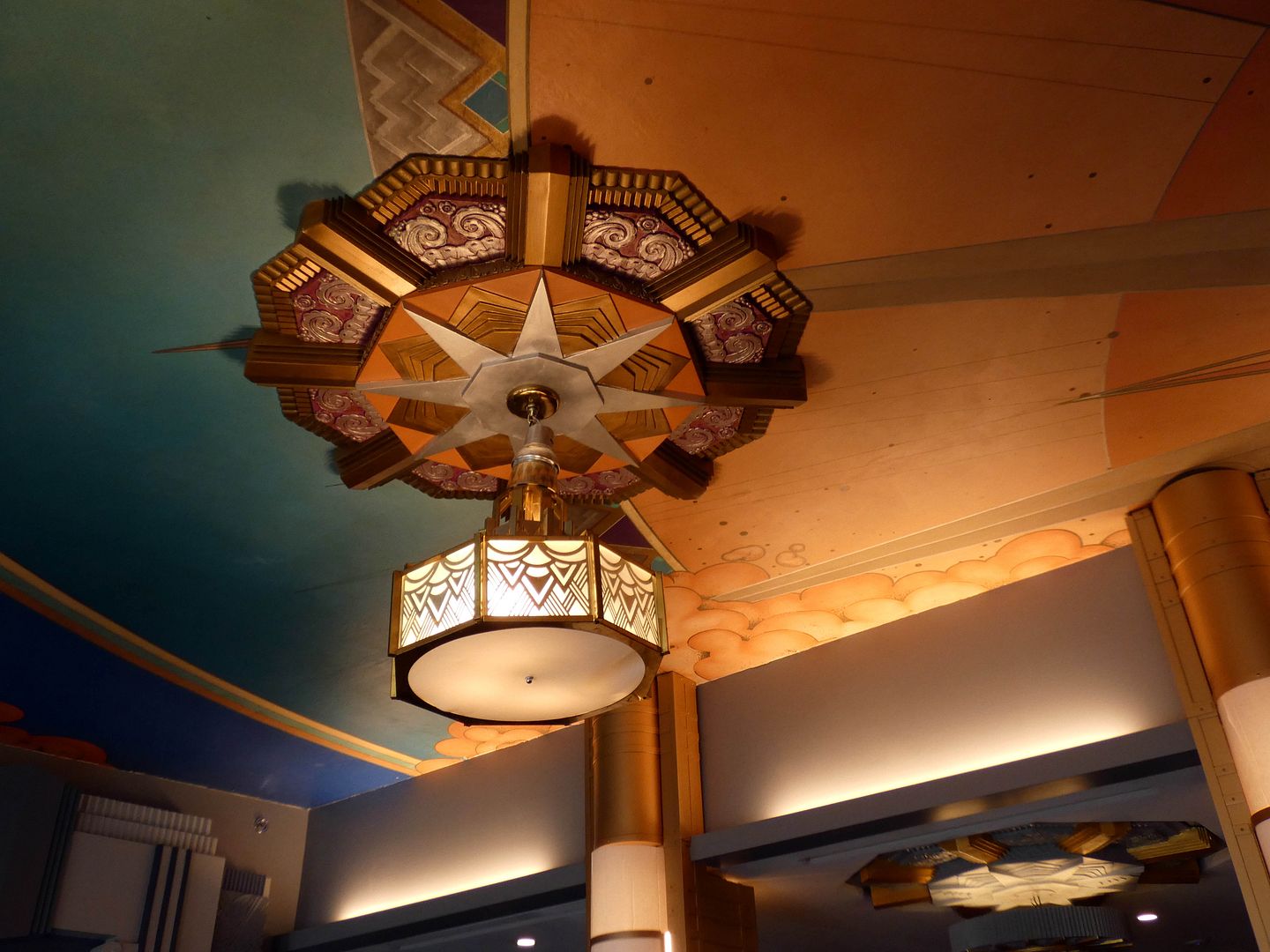 But the hand-painted lobby ceiling (by muralist and scenic artist
Bruce Tunis
) remains...
...as do many of the starburst patterns, intricate ceiling light fixtures, and zig-zag architectural elements.
It's all kind of a Xanadu version of 1980s Art Deco, but it's really lovely (despite the gray-washing of the formerly colorful walls and pillars).
And I'm glad to see it was deemed
historic enough to keep it
—rather than returning the theatre back to its "original" condition (which sounds like it was a bit drab and boring, comparatively).
Sure, some formerly gilded architectural features have been painted black or dark blue—blending in, now, rather than "popping."
But a major victory is the preservation of the Joe Musil-era side wall "cyclorama" murals, painted by scenic artist
Bill Anderson
. They depict a nighttime cityscape of landmarks from Hollywood circa 1939, some with glow-in-the-dark/blacklight effects (to simulate illuminated neon signs).
They really stand out, compared to the new theatre seats' overcast hue.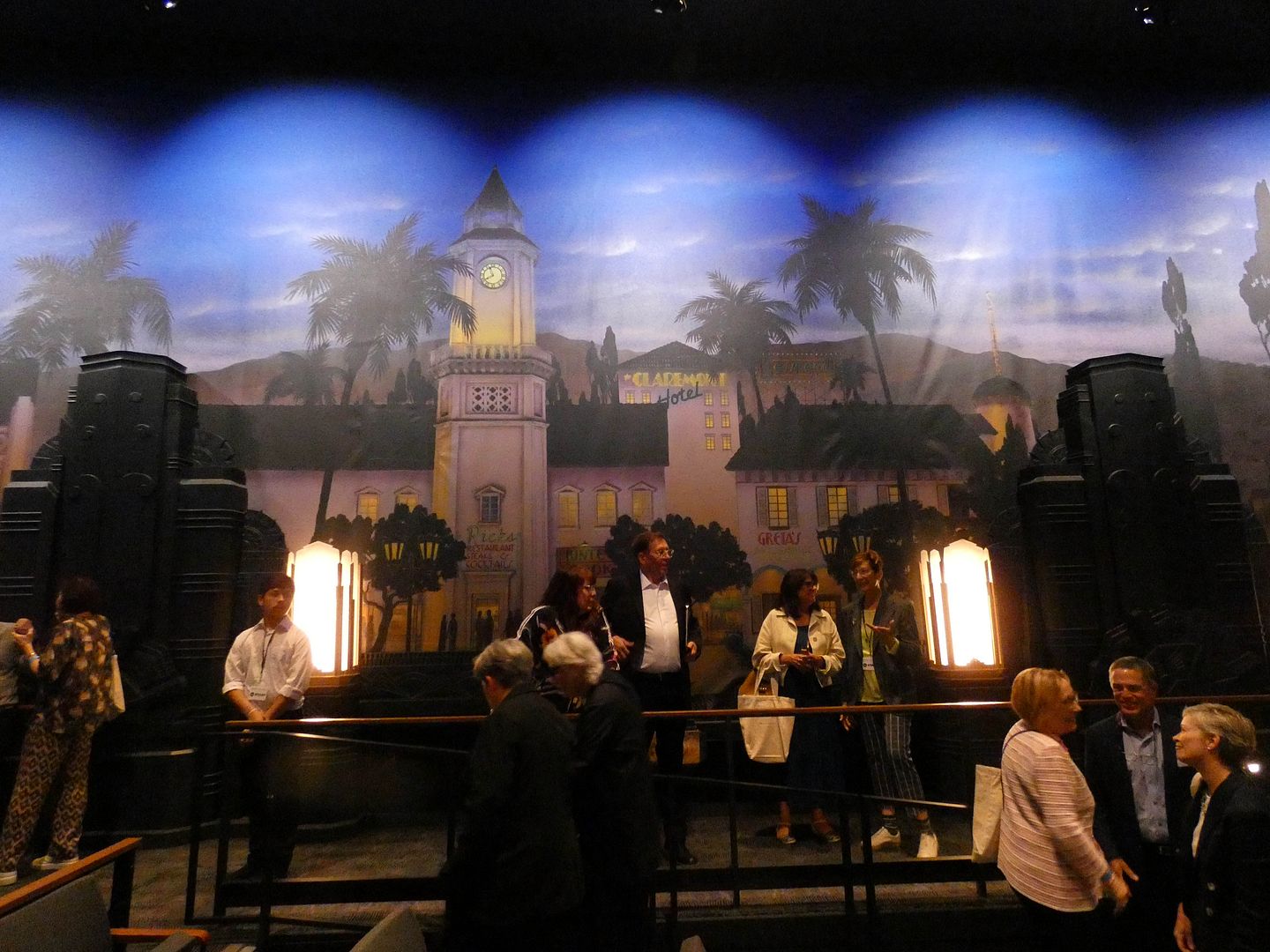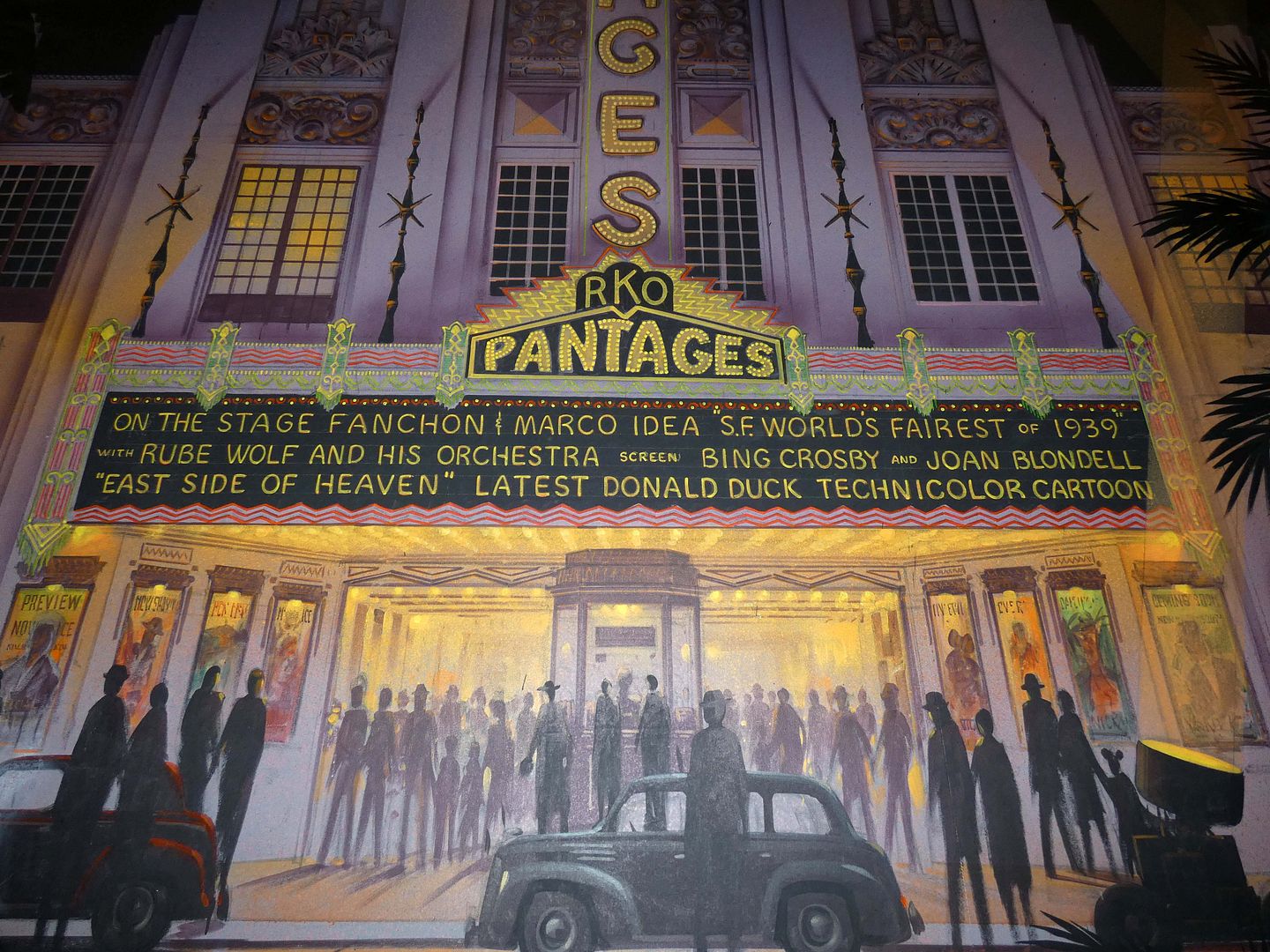 Some of those landmarks painted on the walls still stand, though
they've changed
over the last 90 or so years...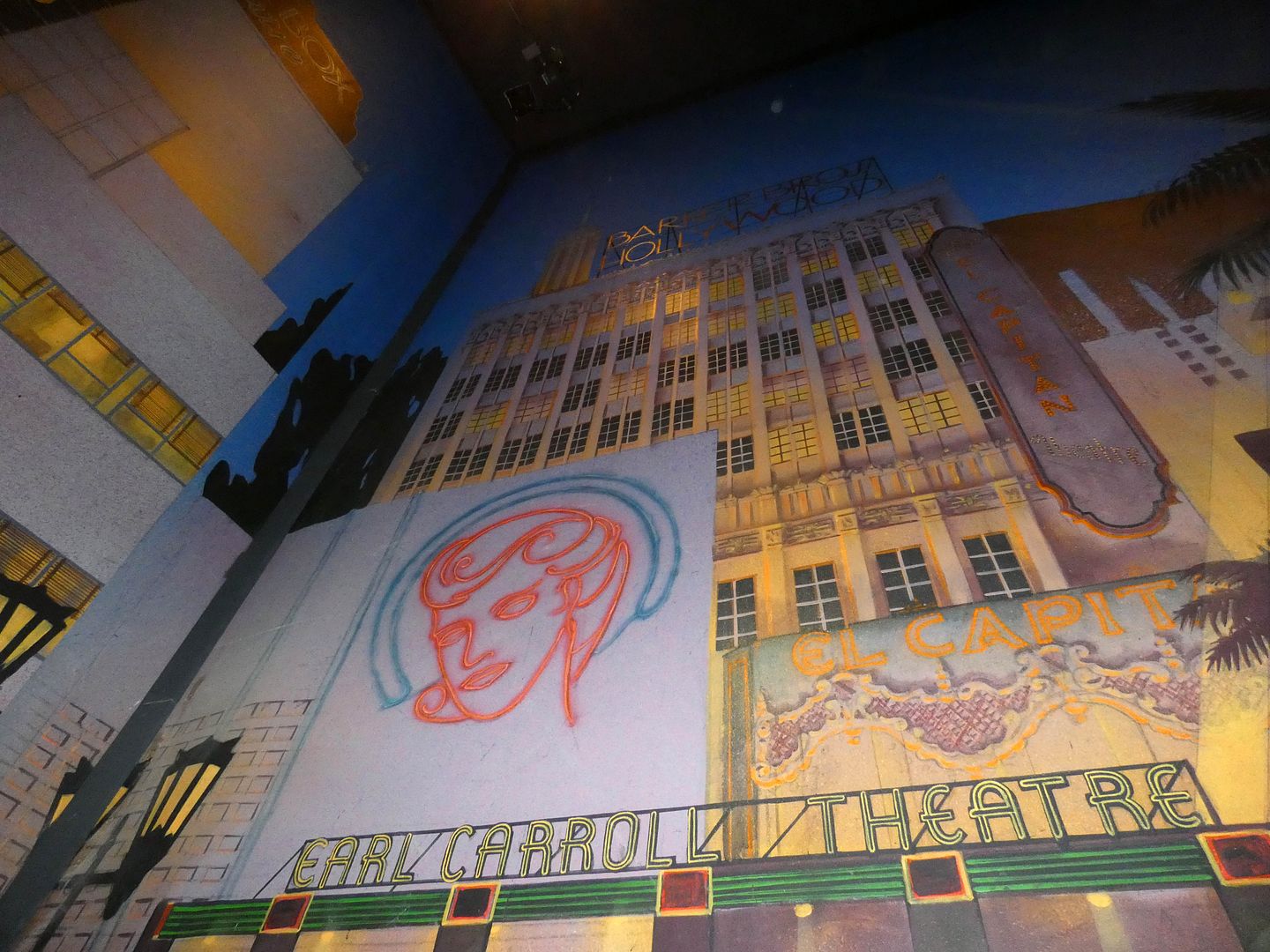 ...while others have been lost (like the Brown Derby) or are just unrecognizable now (like the Earl Carroll Theatre).
The 1980s-era proscenium arch is gone—and the stage is now basically a small black box. The projection room has been converted into a lounge (which seemed to serve as a kind of VIP green room for the open house, so I didn't go in).
I can't help but mourn for the theatre that was lost—the theatre I never got to experience.
Then again, I'm constantly plagued by nostalgia for times I never lived in and places I never went.
Apparently there's a diagnosis for that: anemoia.
But when it comes down to it, any theatre is better than no theatre.
And I still want to go see a show there, at the Nimoy.