I remember early in my days of living in
NYC
, I'd hear complaints about the "Disneyfication" of Times Square—and, specifically, 42nd Street, where Disney had purchased and rehabbed the New Amsterdam Theatre to become the home of its Broadway stage version of
The Lion King
.
From a business perspective, Disney brought a lot to that area of New York.
It's the Disney-owned and -run El Capitan Theatre, which hosts all the first-run Disney feature films—including some of their red-carpet premiere events—as well as some repertory screenings of classics, including an annual run of The Nightmare Before Christmas.
But back in 1926, when the El Capitan first opened, it was part of a "theatre district" envisioned by the "father of Hollywood," Charles E. Toberman—one that also included the
Chinese Theatre
across the street and the
Egyptian
a little farther east down Hollywood Boulevard (currently closed while it's prepped by Netflix for a rebranding).
And despite the fact that Disney Studios/Buena Vista Pictures took over the entire ground floor—both the theatre and the former Barker Brothers Furniture storefront—the building still retains much of its Spanish Baroque and Churrigueresque architectural details, by the firm of
Morgan, Walls & Clements
(primarily
Stiles O. Clements
).
circa 2021
But boy do I love this theatre, which is now a true movie palace for the modern age—a place I could go during the pandemic and see guilty-pleasure flicks like Jungle Cruise and Free Guy (and, when it wasn't screening movies again yet, go buy some popcorn and Disney collectibles).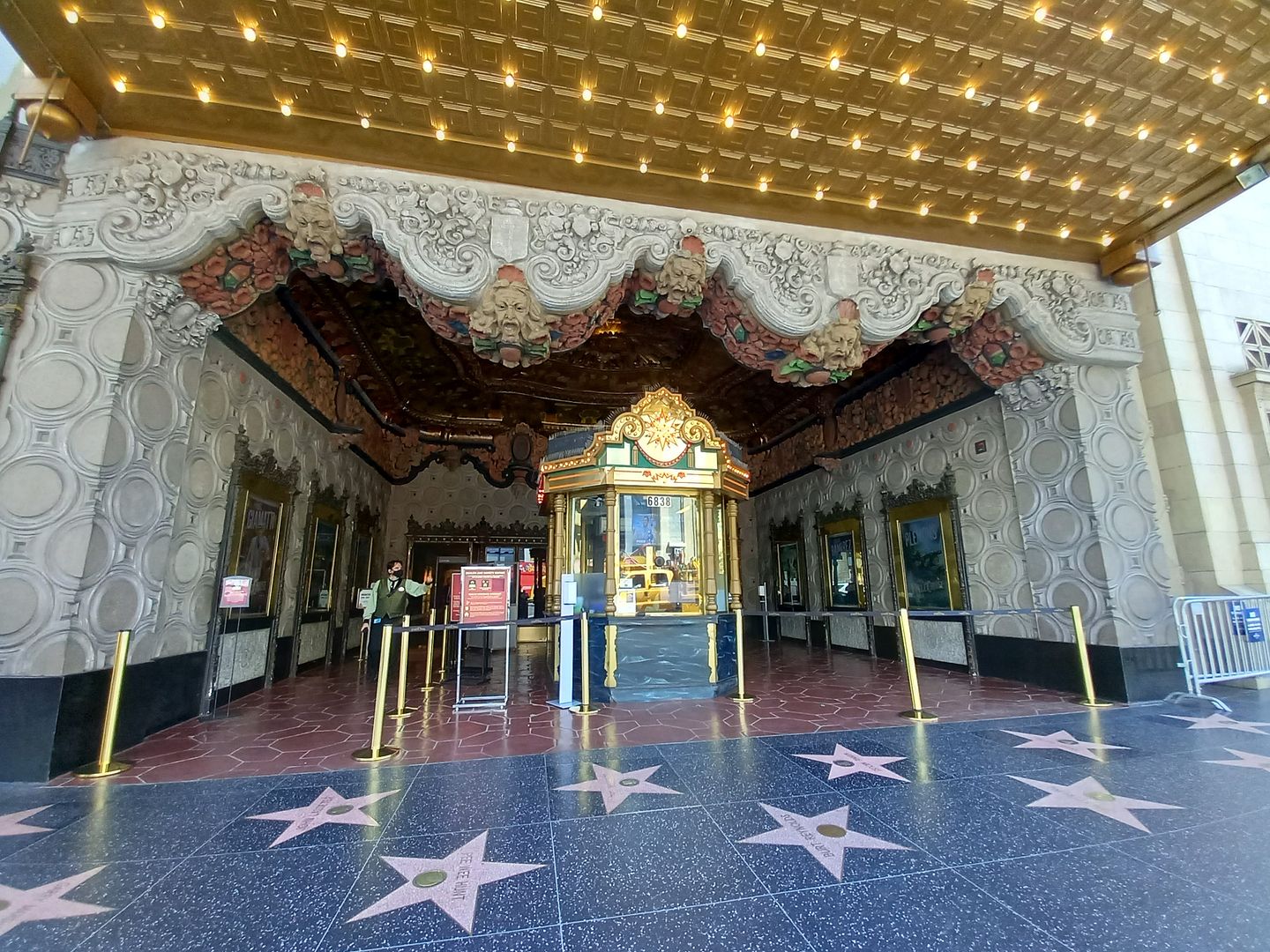 There's something just so Hollywood about it—in a good way—with it being situated right off of the Hollywood Walk of Fame and having that incredibly ornate proscenium-style entrance to its forecourt/ticket lobby.
And even though the poster display cases have been converted to LED, they still retain their vintage-style frames.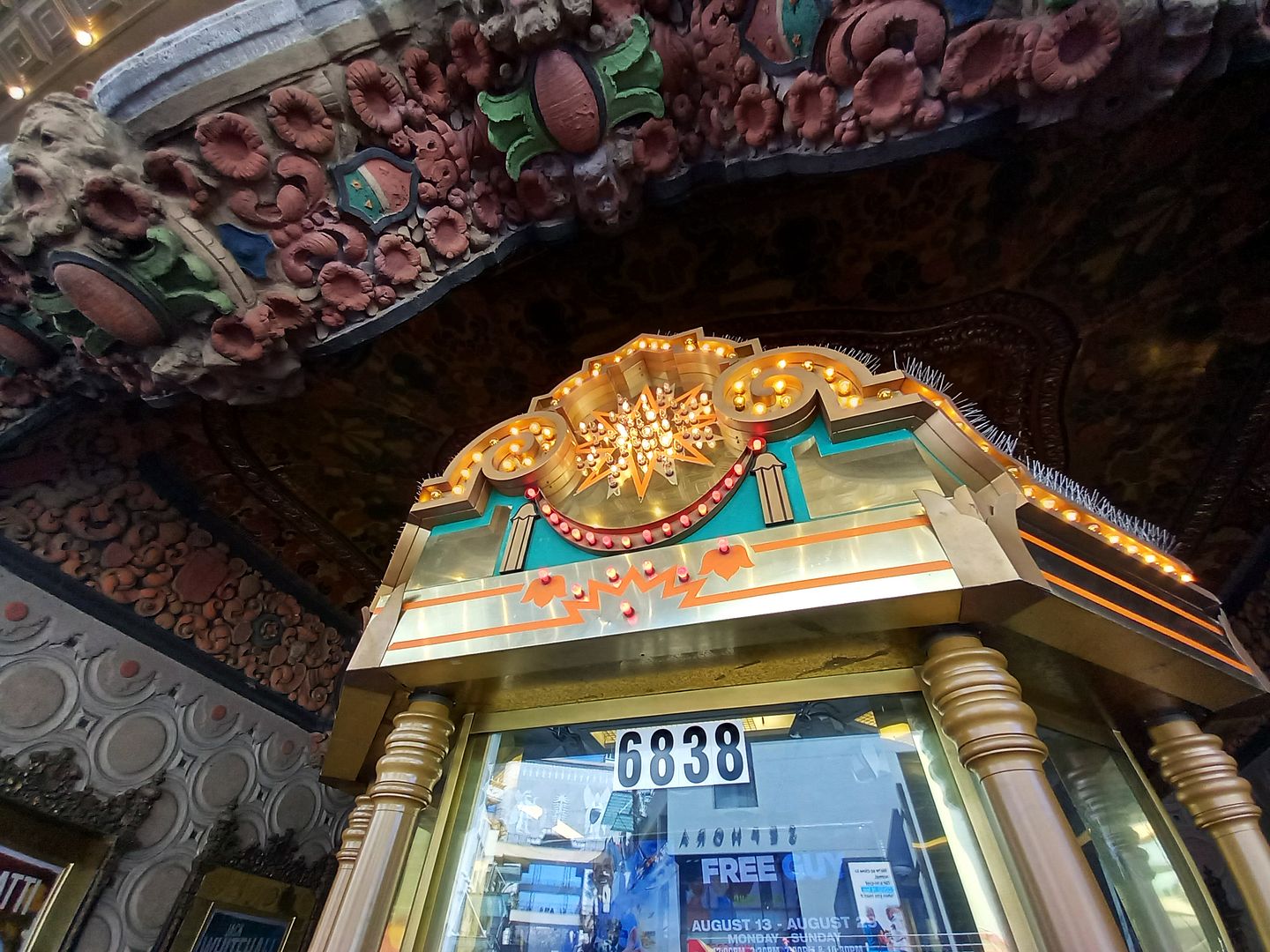 circa 2021
Today, you can simply buy your tickets online rather than stopping by the box office (which is a modern contribution of Disney)...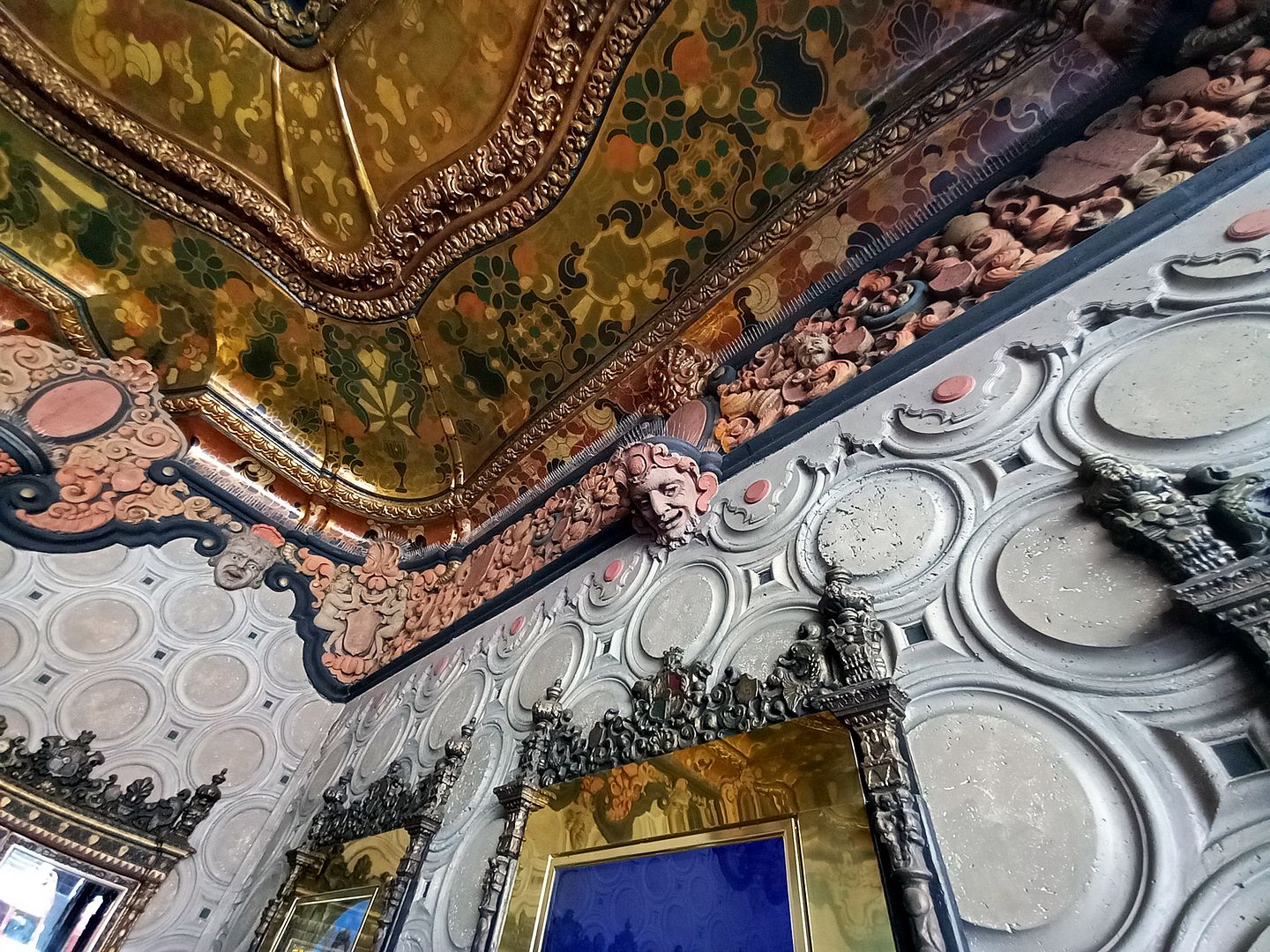 circa 2021
...but there's plenty of reason to linger before going inside, if only to meet eyes with the faces that are staring down at you.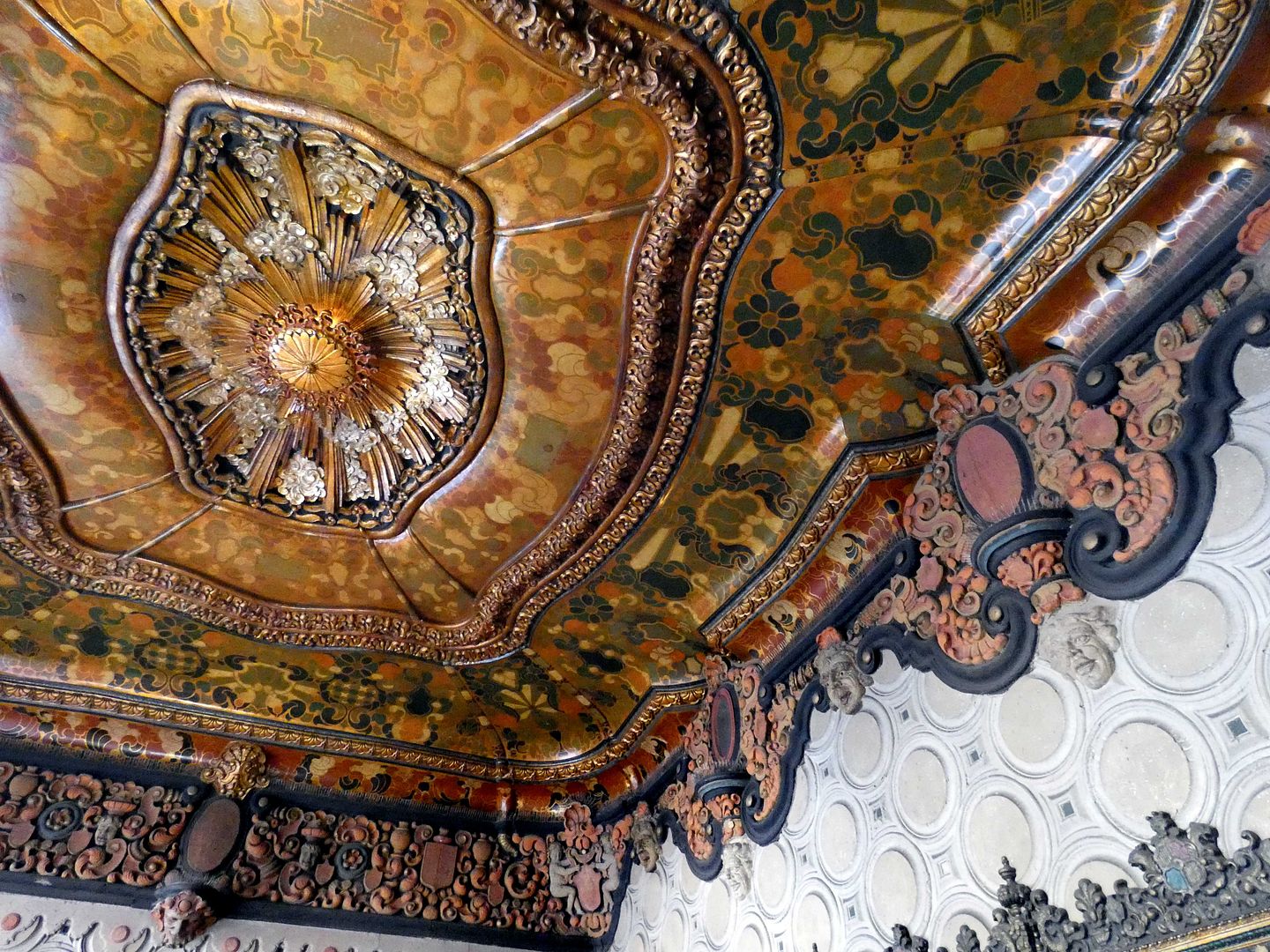 All this stuff got covered up by a drop ceiling and new walls after Paramount Pictures bought the El Capitan and converted it into the
Hollywood Paramount Theatre
in the 1940s, modernizing and streamlining the design under the direction of architect
William Pereira
.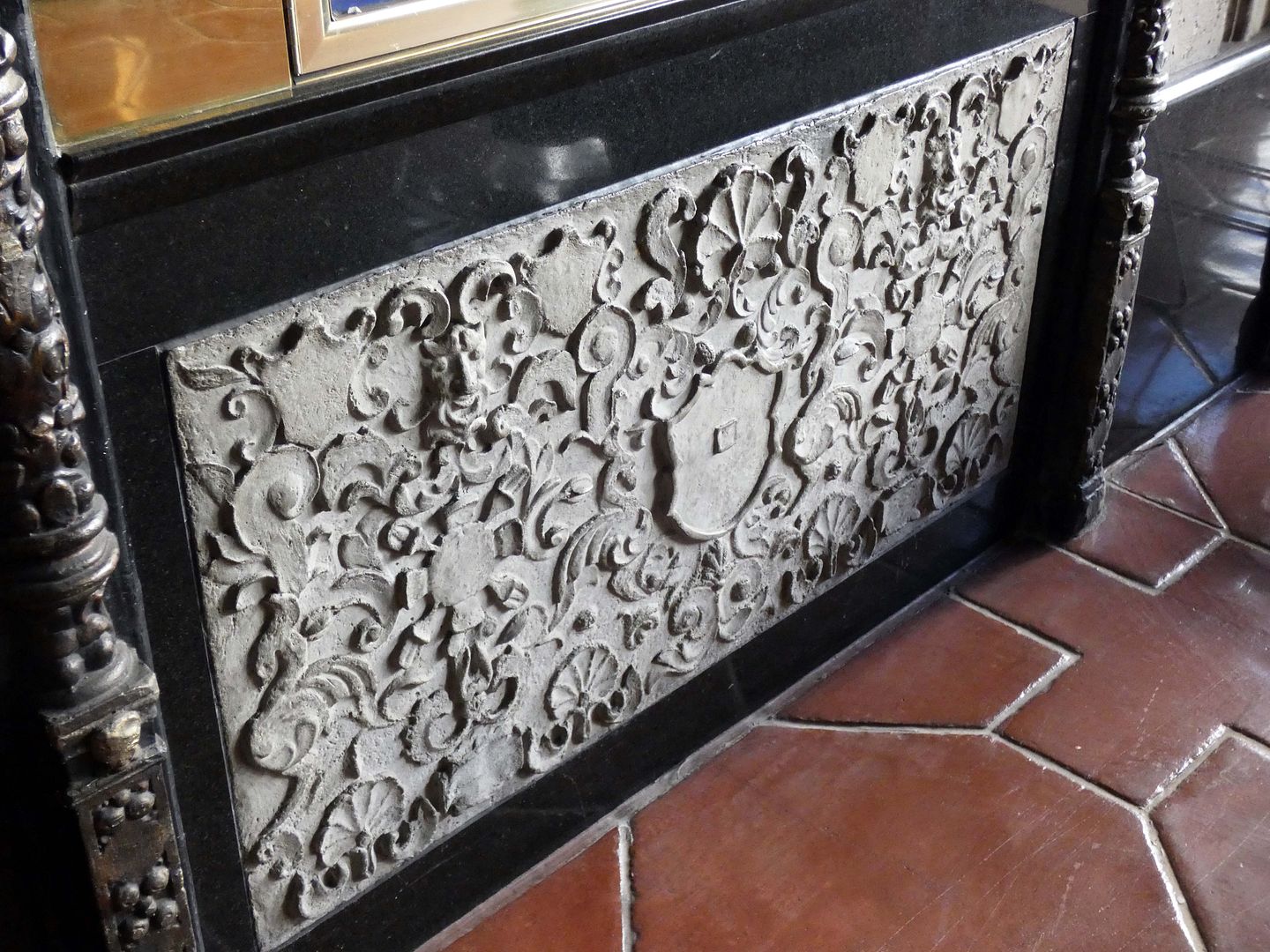 That conversion is what turned the El Capitan into a movie house. Before that, it had operated as a "legit" theatre, a.k.a. a playhouse showing stage plays.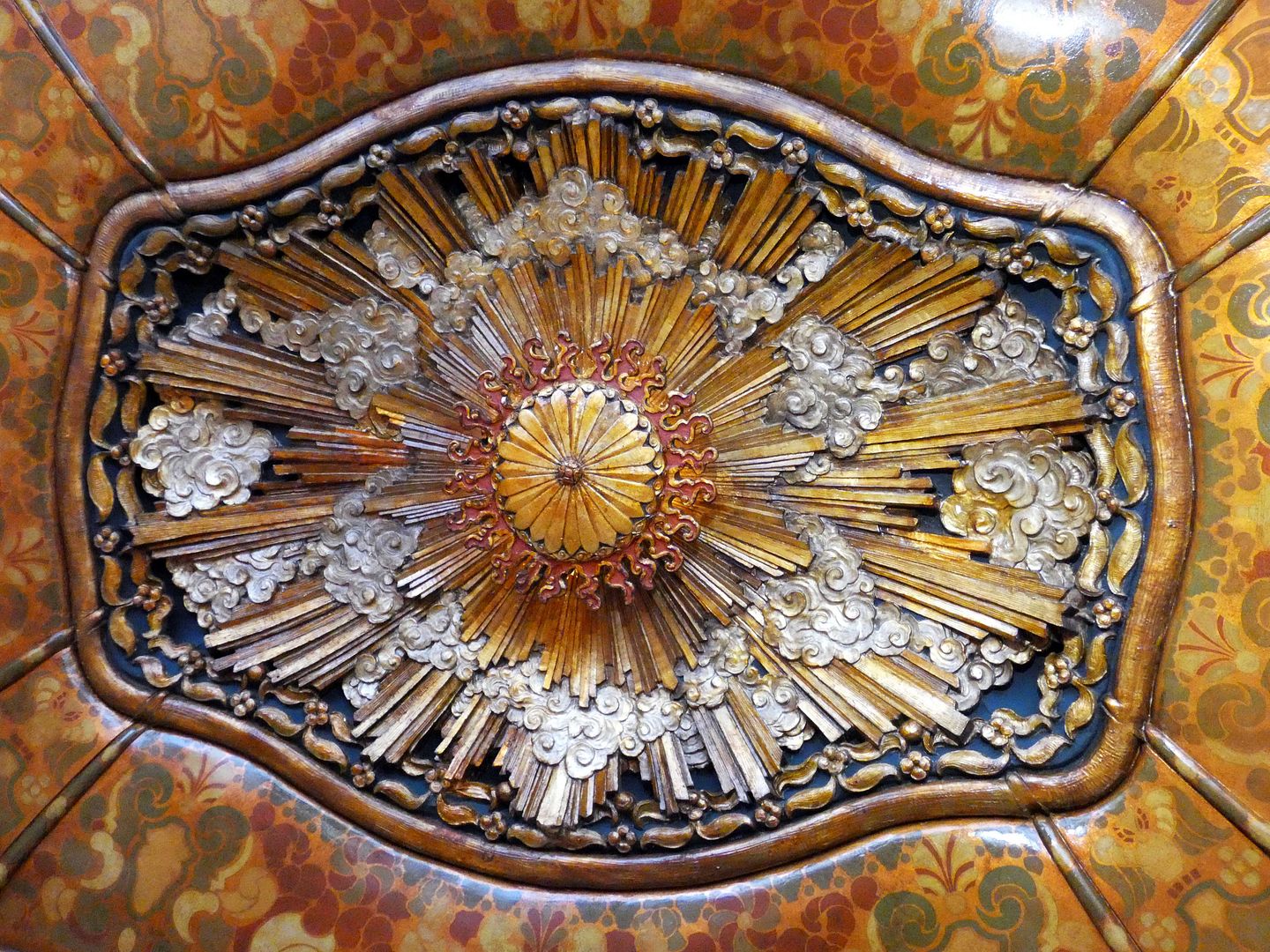 When Disney took over (from Pacific Theatres, which was its operator at the time), original elements—including gargoyles—were either resculpted or recast in plaster and generally put back where they belonged during a restoration that took place from 1989 to 1991.
circa 2021
Just outside the auditorium doors—where there are often photo opps themed to whichever first-run film is showing at any given time—there's a circa 1991, Hindu-inspired mural by scenic artist Bruce Tunis, painted on a non-original wall that was added by Disney. It spans 10 feet in height and 105 feet in length.
An ornate staircase up to the balcony shows off some of the East Indian decorative elements that are a hallmark of the theatre's interior, whose color scheme ranges from beige to gold to green.
circa 2021
All this stuff was covered up in the 1942 Paramount takeover and remodel, too—and was brought back by Disney.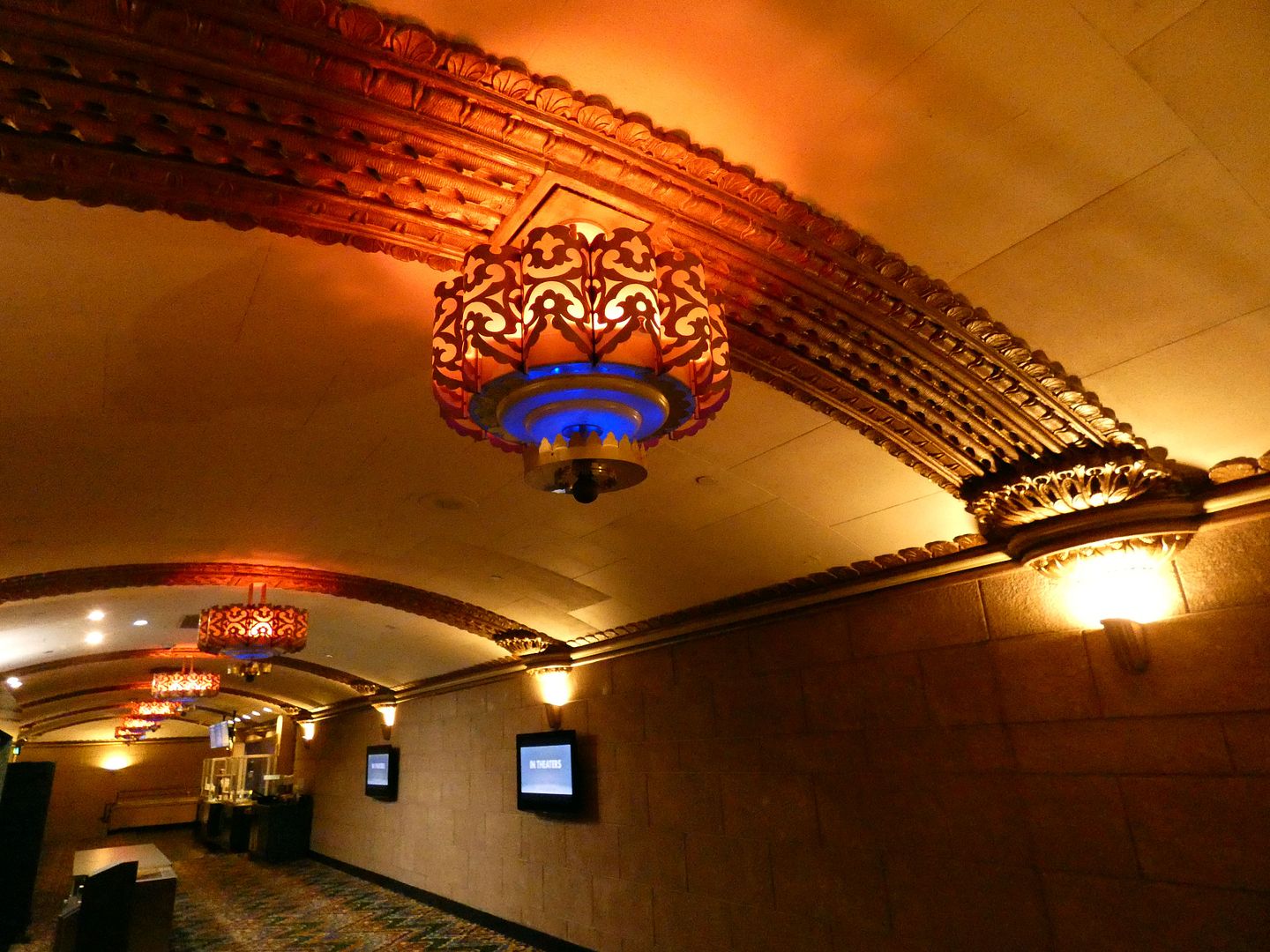 circa 2021
In the balcony level lobby/mezzanine lounge, more contemporary lighting fixtures hang from restored decorative plaster arches. (In the 1940s, there was a "milk bar" up here featuring bamboo furniture and a fake palm tree in a tropicalia escapist setting.)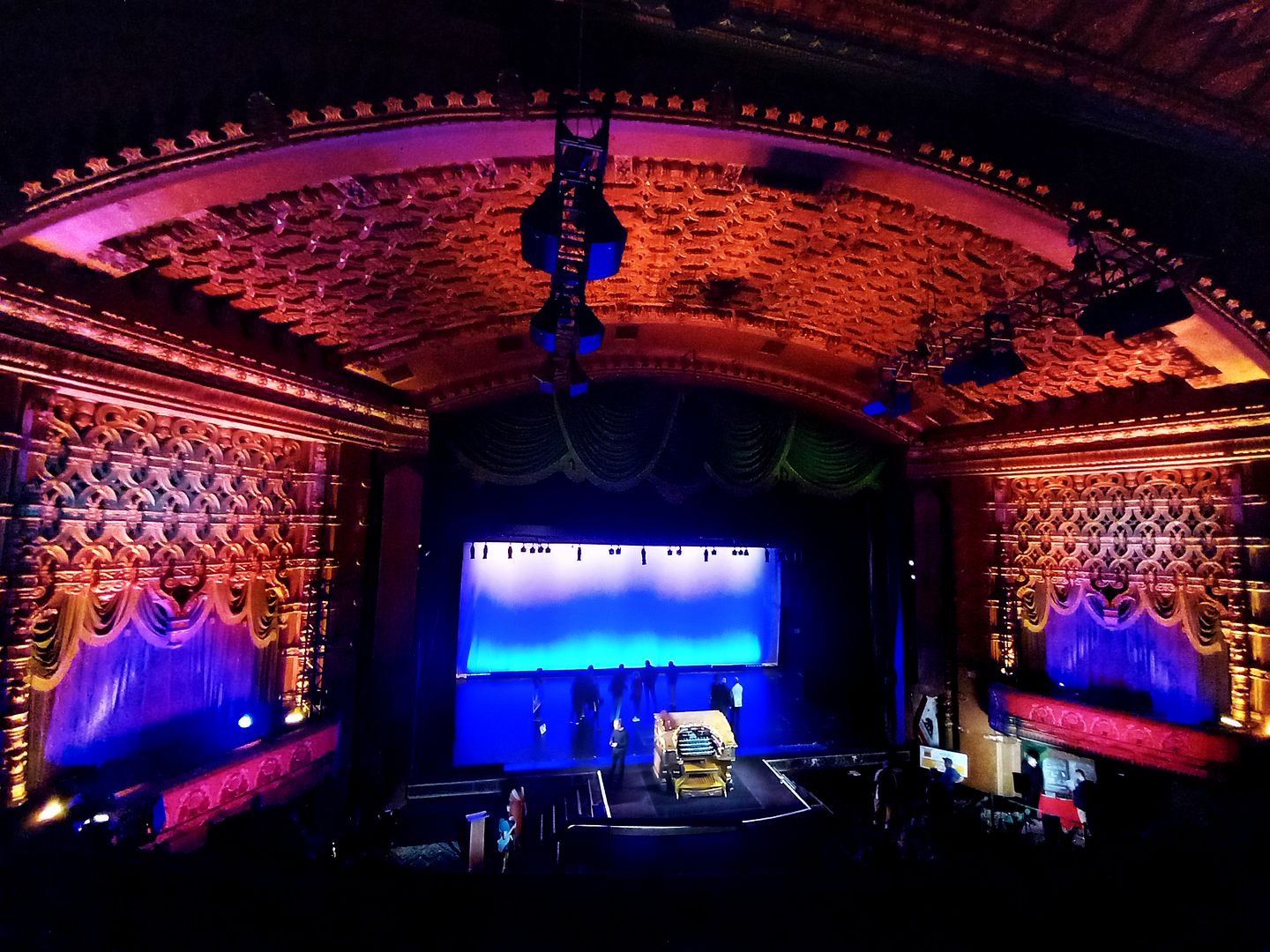 And from the balcony seating area of the auditorium, you get a great view of the screen and stage (where pre-show extravaganzas sometimes take place with live performers, in
true Sid Grauman style
)...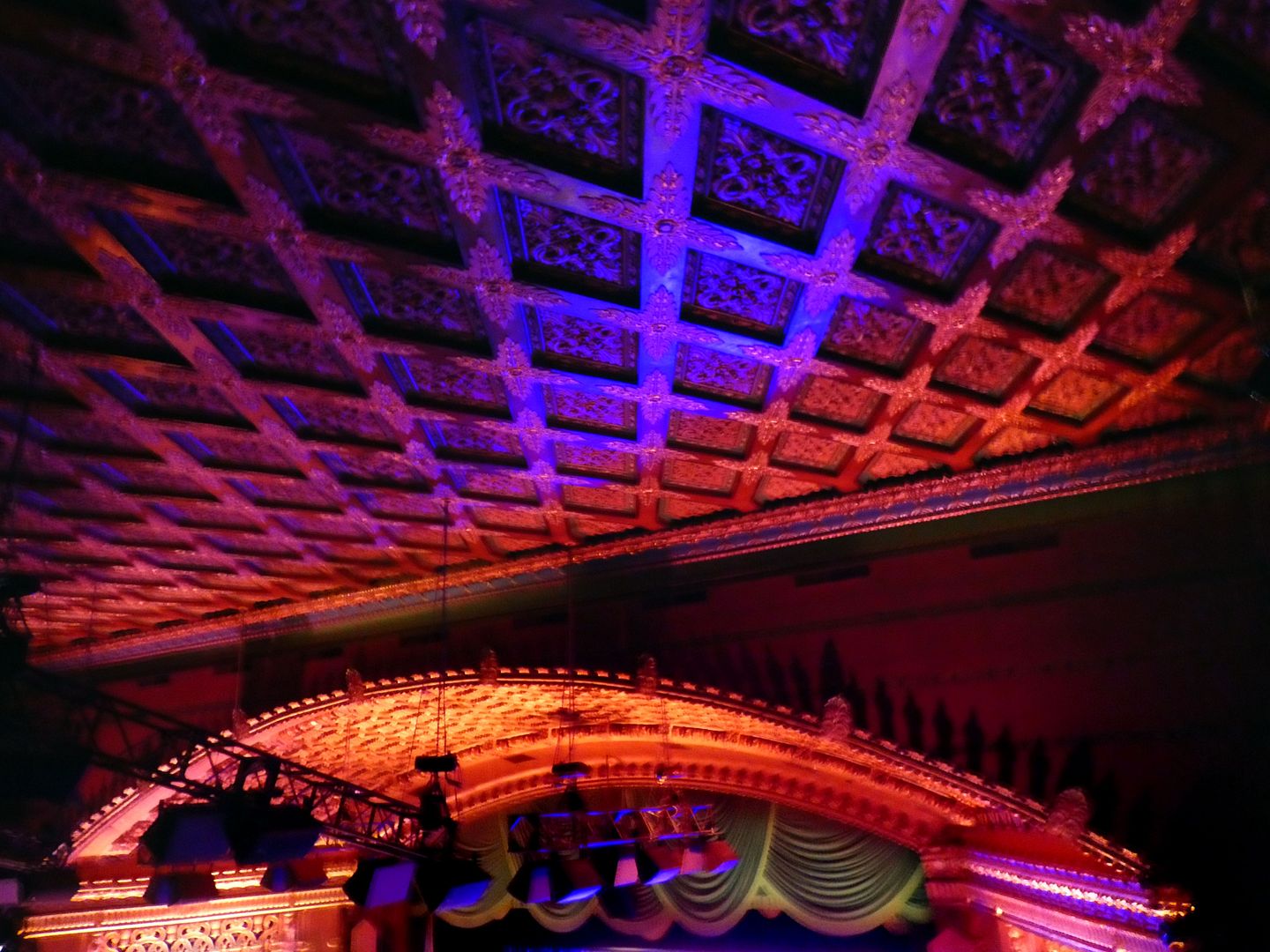 ...the ornamented ceiling, which had been walled-off (and therefore preserved) during the Pereira era...
circa 2021
...and the proscenium boxes (recreated by theatre designer Joseph J. Musil during the Disney restoration), once used for seating and now functioning as organ chambers and "side stages."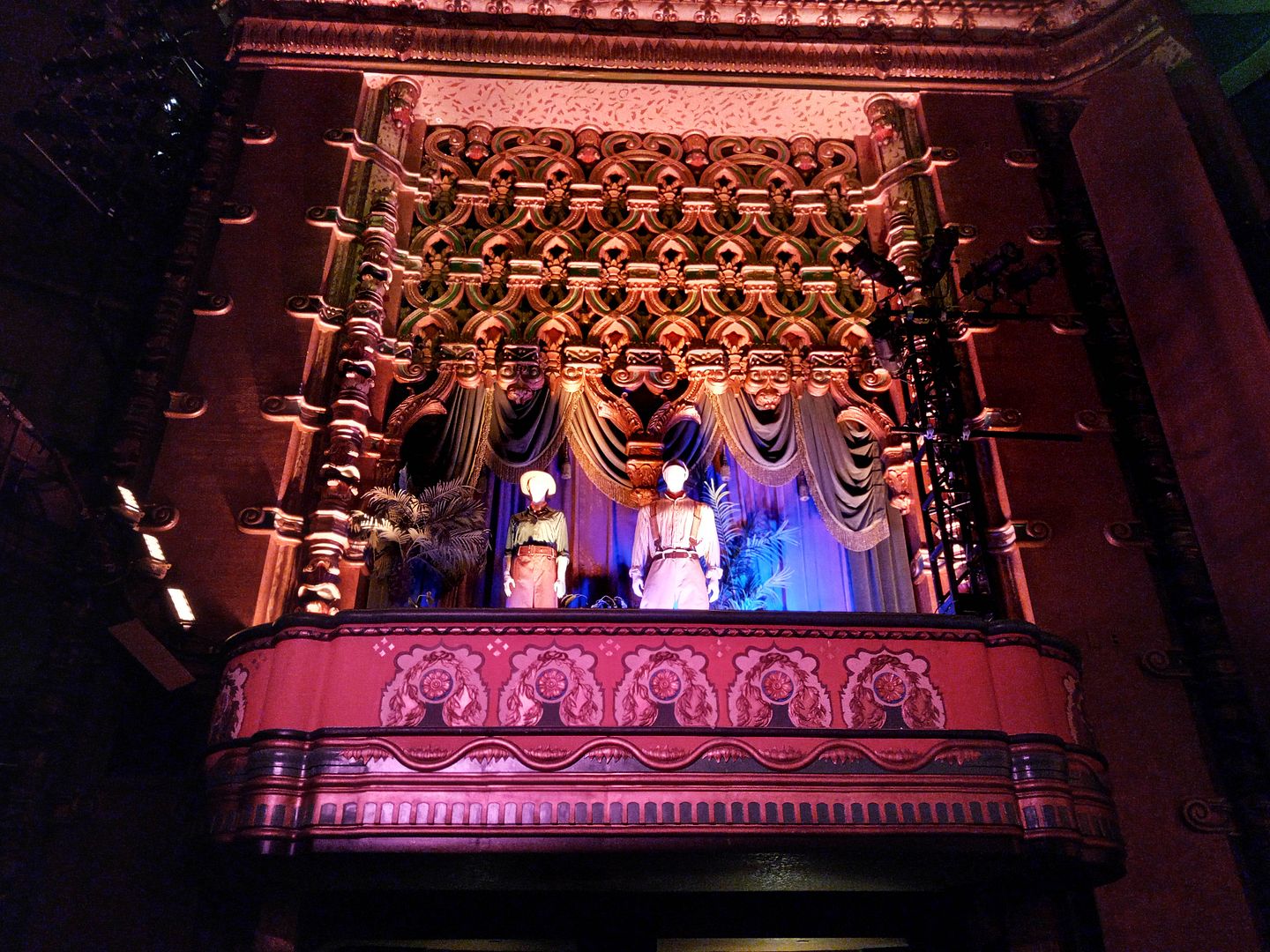 circa 2021
They're sometimes used to showcase props or, in the case of Jungle Cruise, costumes from the films being shown...
...and, in the case of The Nightmare Before Christmas, actually become part of the pre-show.
The exoticism of the interior was largely due to the contributions of architect G. Albert Landsburgh and decorator John B. Smeraldi.
Many of those elements (except the ultra-decorative chandeliers) remain—although you might miss them when going to see a movie at the El Capitan, unless you get there early to snoop around.
circa 2021
Fortunately I've made it a habit of going early—and also got the chance to hang out in the theatre under decent lighting conditions during a tour hosted at the end of last year by the Los Angeles Historic Theatre Foundation.
Thankfully, Disney didn't end up duplexing the theatre—which was its original intent when it first took it over.
Because seeing a movie there now, on that big screen, from one of nearly 1000 seats, is a real spectacle—thanks in part to the "curtain show," also designed by Joe Musil.
Curtain shows are a throwback to the classic movie palace experience—but Musil upped the ante by expanding the traditional two-curtain show into a three-curtain show for the El Capitan.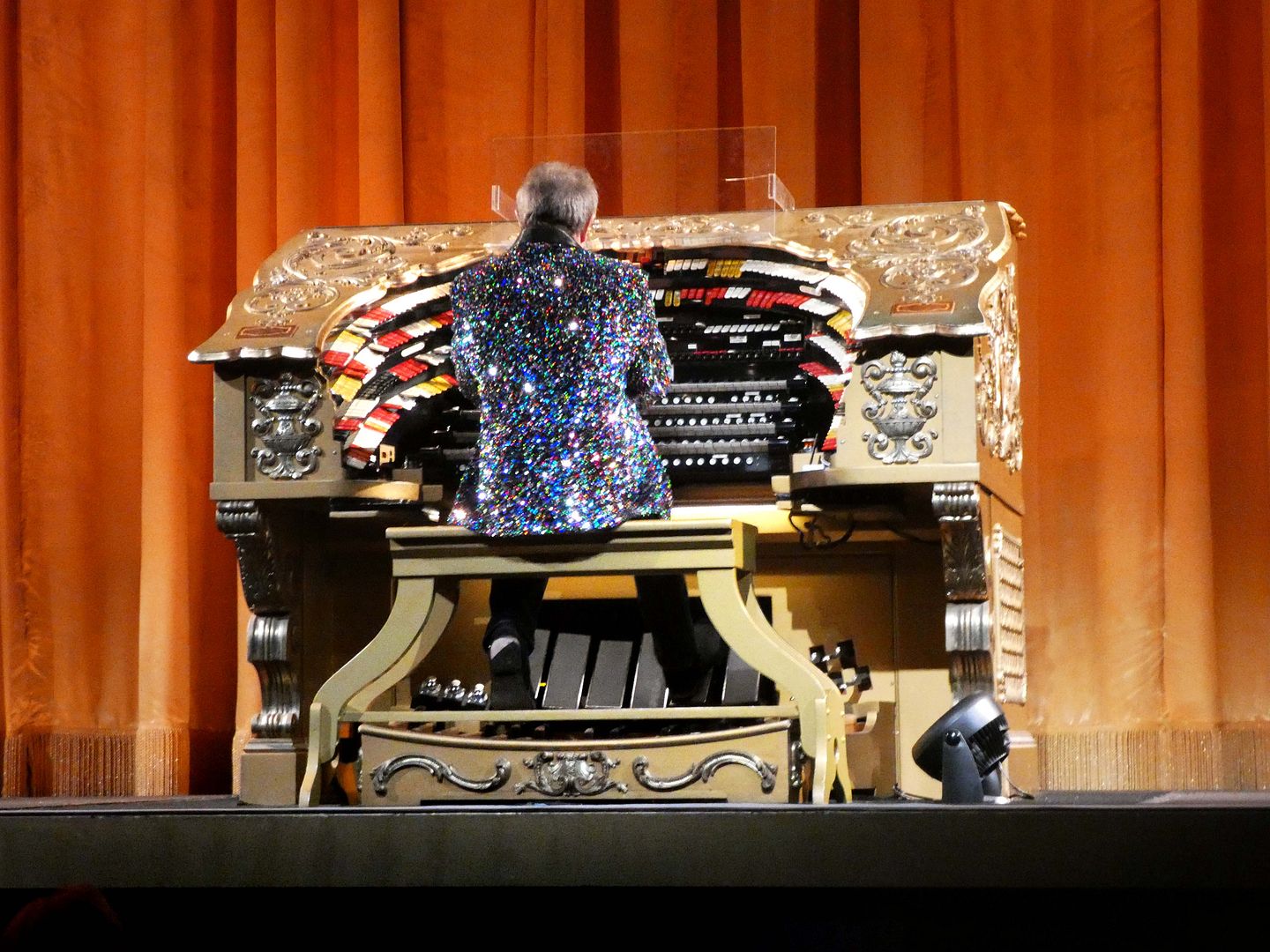 One of the other spectacular elements to seeing a movie at the El Capitan is its pre-show organ concerts...
...featuring its in-house organist since 1999, Rob Richards.
A classic Wurlitzer theatre organ, it was originally from the Fox Theatre in San Francisco (installed in 1929) and was relocated to
Frank Lanterman's house in La Cañada Flintridge
in 1963. The El Capitan Theatre website claims it "imitates every instrument used in a symphony orchestra," but that's not all—because it also features all the bells, whistles, horns, and a-ooo-gas needed to accompany a silent film.
It's one of five "Fox Specials" that were built by Wurlitzer in the 1920s—also found at the St. Louis Fox Theatre and Detroit Fox Theatre, among others.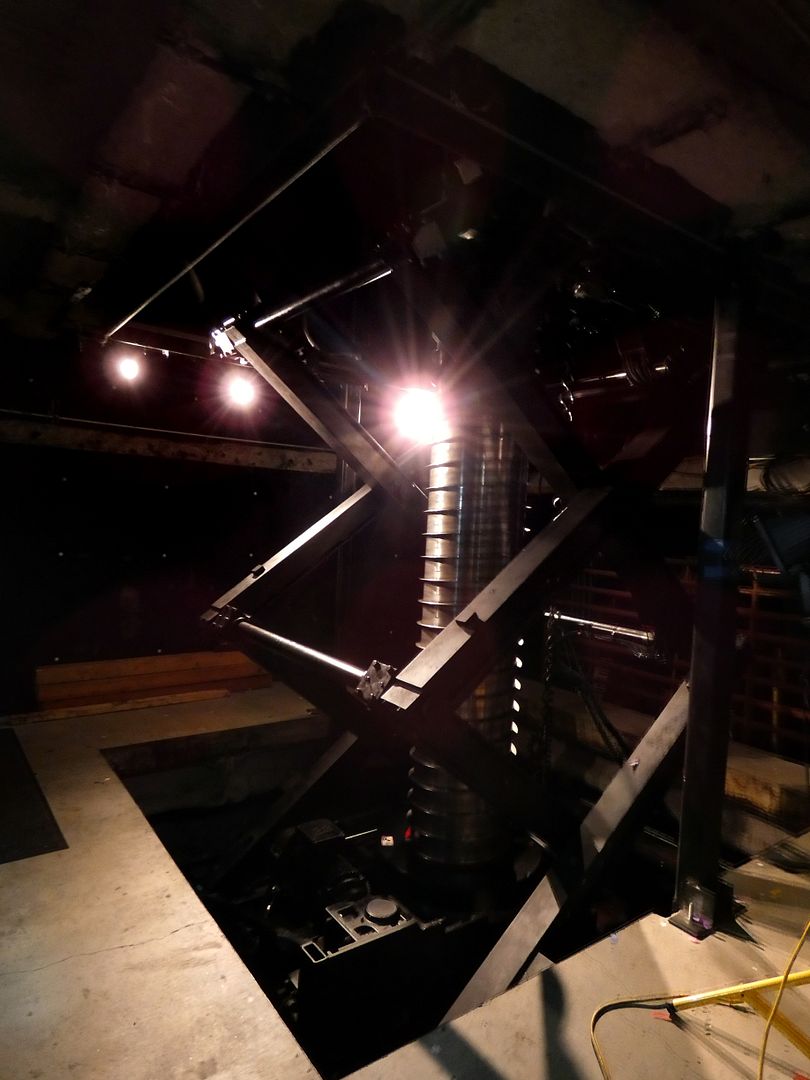 And its console actually travels between the basement level and the stage via a hydraulic elevator called the "Mickey Lift," which brings both organ and organist up and down through a trap door.
On our tour, we got to go into the blower room, where the organ's 2500 pipes of varying sizes (including one over 32 feet long) are housed.
That's also where the organ blower—the Spencer Steel "Orgoblo"—helps compress air and blow it out through the pipes to make the music.
Also on the "behind the scenes" portion of the tour was the old projection booth, now just used for lighting. A new projection booth was installed on the main floor at the back of the house.
The backstage dressing rooms have been pretty "Disneyfied"...
...but the downstairs lounge looks very much as it did in 1926...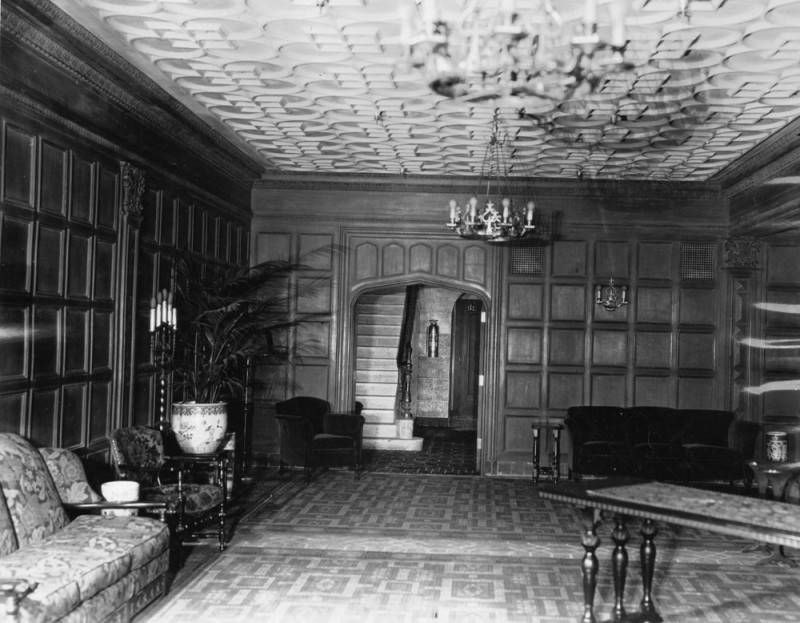 ...with its wood-paneled walls and patterned plaster ceiling...
...although now it's often used to display costumes, props, set pieces, and even maquettes from the Disney films that are currently showing in the theatre (like from The Nightmare Before Christmas, above).
circa 2019
And if sitting in a matinee with a bunch of kids and their parents isn't your thing, you can always go to one of the late showings...
P.S. I'm reticent to call it "the El Capitan" since it feels like calling it "the The Captain" but that seems to be the standard among media and theatre insiders alike.
All photos from 2022 unless otherwise noted.