Now that I've got some distance from it, I've been thinking a bit about what happened in the days before I came down with COVID-19 last year.
I'm still not sure where I caught it, or how—but since I was traveling and bopping around to a lot of different spots, I may never know.
It was 4th of July weekend, and I was headed up to the
Great Western Steam-Up
in Carson City, Nevada. But first, I made a pit stop at the tiki bar in Sacramento (a.k.a. The Jungle Bird) and spent the night in the "Gold Rush" town of Placerville, California.
The place to stay in Placerville is the Cary Hotel, a former stagecoach stop and now a stopover for folks visiting wine country in El Dorado County.
It was originally built by Ohio-born businessman William Cary in 1857—and, in 1915, it was demolished and rebuilt, using the same bricks, to transform into the Hotel Placerville. A fourth floor was added on top when the hotel came into some money from gold.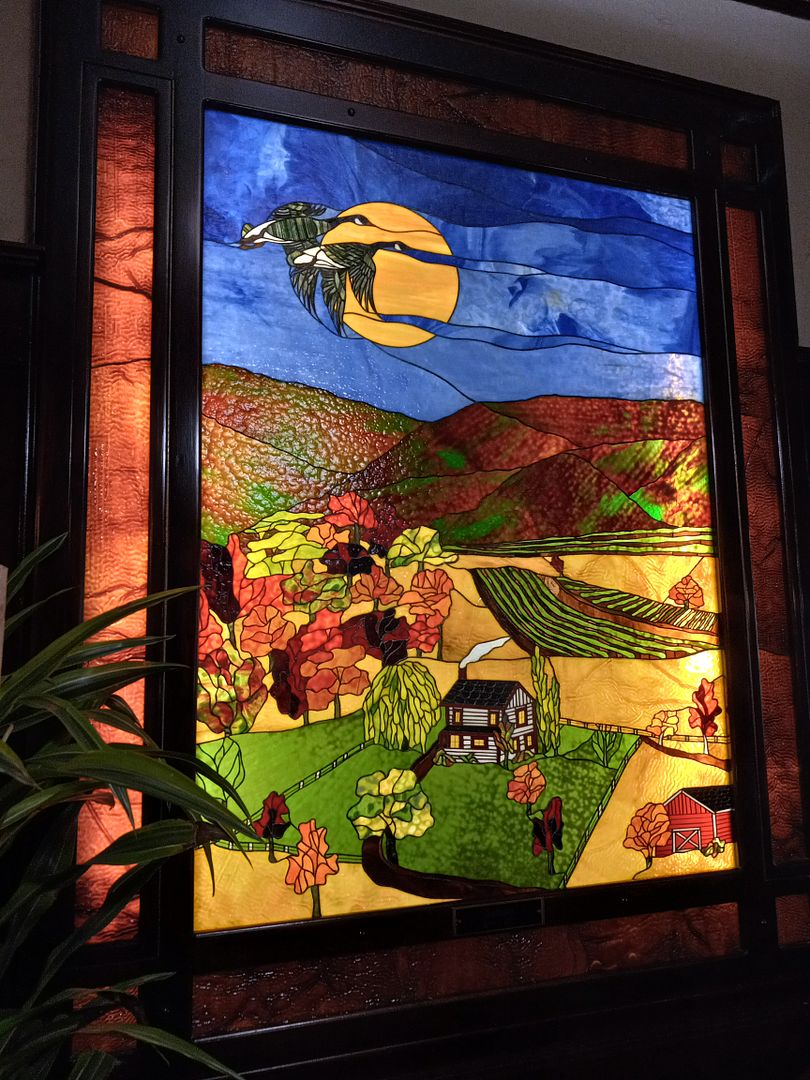 Its current iteration—The Historic Cary House Hotel since the late 1970s—preserves a lot of that 19th-century charm.
The stained glass windows in the ground floor lobby depict some of the local attractions, like Apple Hill. They also celebrate the days of the pioneers heading West in search of a better life.
They say it's haunted.
It's got one of those olde-time elevators, built in 1926 (reportedly the second-oldest in the West)...
...the kind with the cage gate you've got to yank open and shut...
...but with a panel simple enough to do yourself, without the help of an operator.
I got assigned to the second floor—the most haunted floor, according to
an episode of Travel Channel's Portals to Hell
. There, all the rooms are named after wine varietals—mine 208, the "Pinot Noir," a single room with a four-post double bed.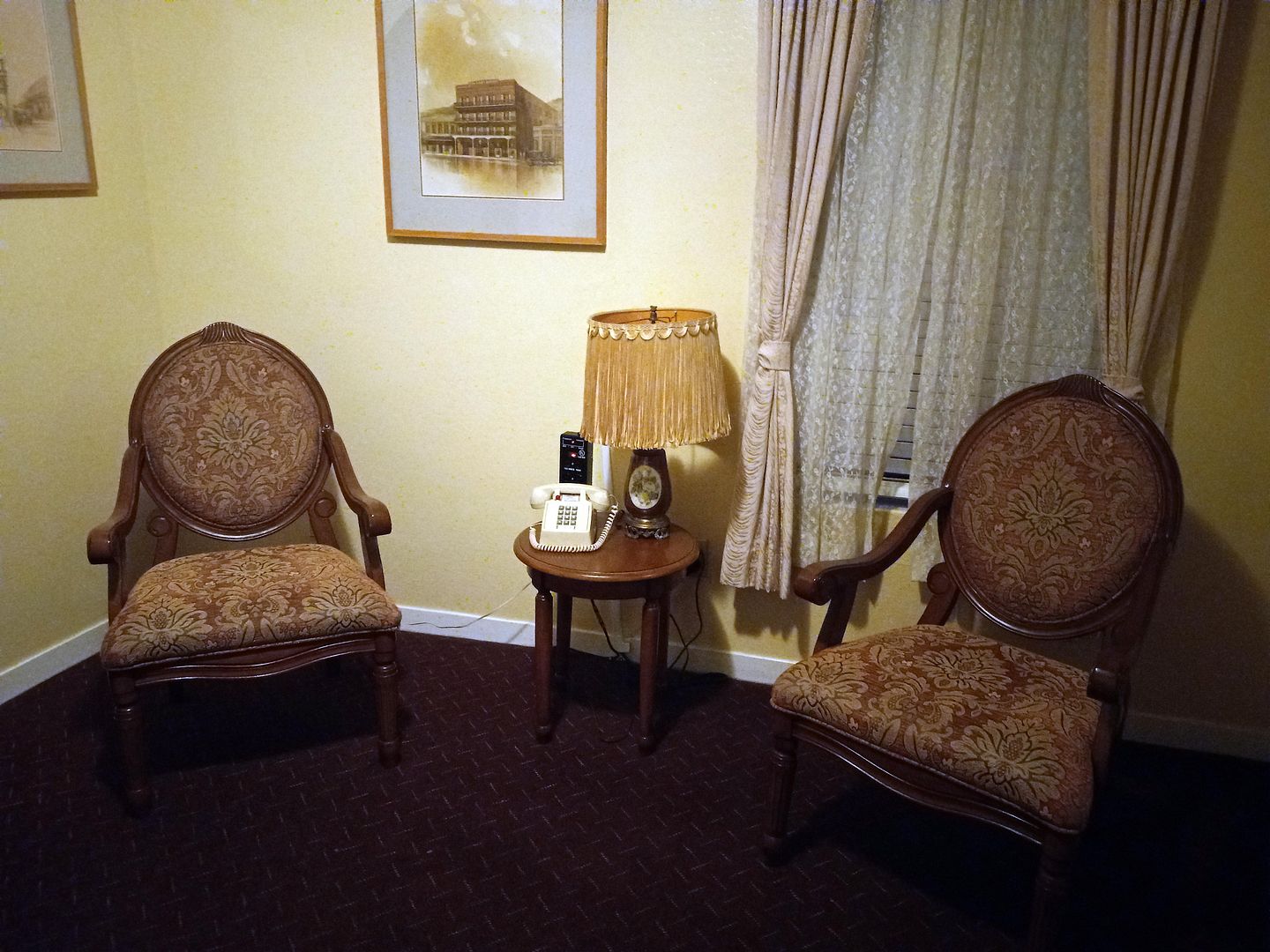 Other floors have rooms and suites named after famous clientele, like Mark Twain and Ulysses S. Grant.
If the Cary Hotel really is haunted, maybe it's because the whole town is haunted—once known as "Hangtown," in the days of the 49ers and the California Gold Rush.
Across the street from the Cary Hotel was the "Hangman's Tree," where men were executed for their crimes—and not necessarily by any officially-empowered lawmen. Spectators used to watch the hangings from the balconies of the Cary Hotel.
And now this historic spot is a bar, built right on top of the tree stump and gruesomely themed for the hangings. It's where I got dinner that night in Placerville—and a couple of drinks, too—as I listened to a rousing round of pub trivia happening behind me (and maybe caught COVID).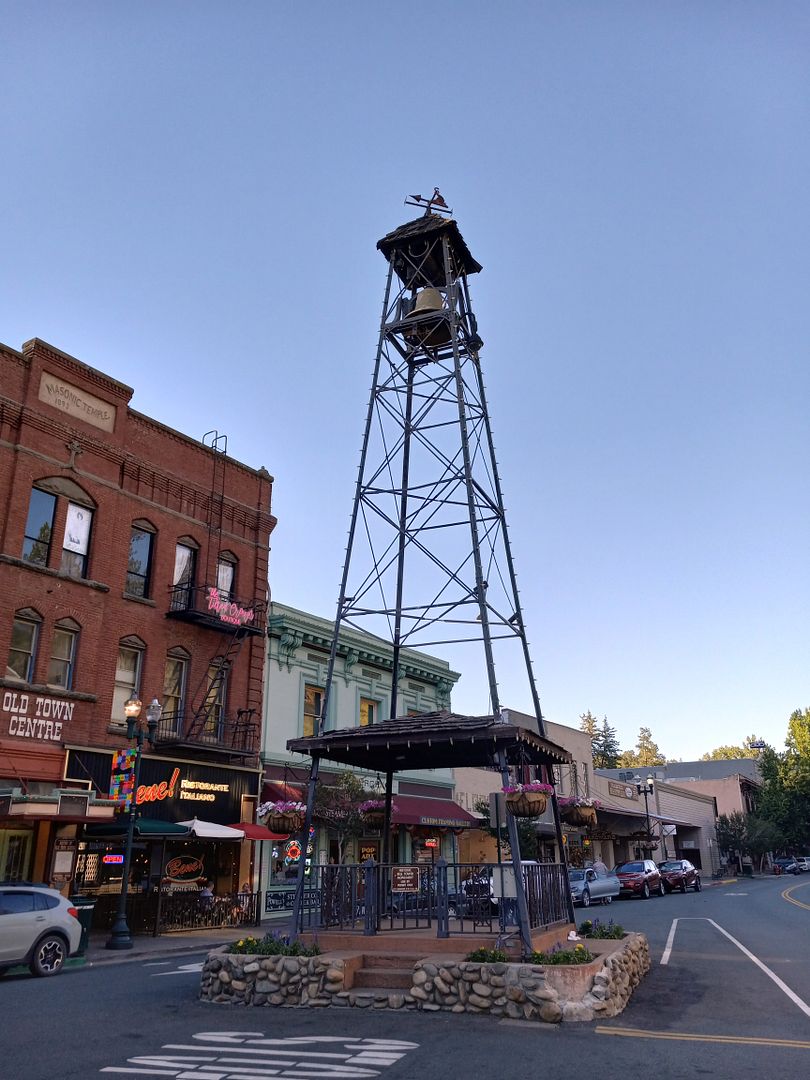 But first, while I could catch the last vestiges of daylight, I explored some of the town's other treasures—like the
historic bell tower monument
, first dedicated in 1898 with a fire bell (and, in 1904, a water fountain and a horse-watering trough were added). It's kind of the Eiffel Tower of Placerville.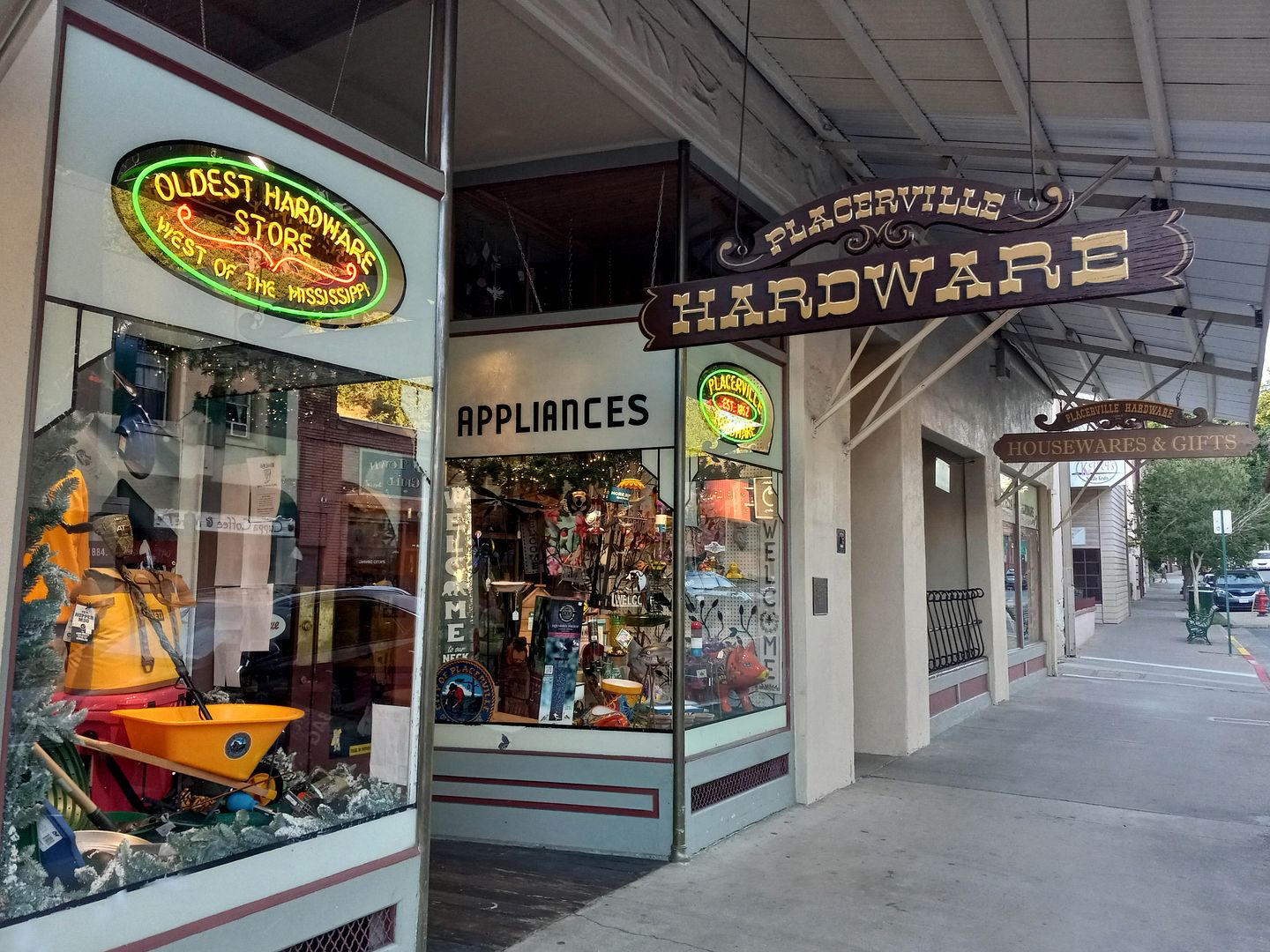 ...the circa 1853 Placerville Hardware, the oldest hardware store in the West...
...and the circa 1911 Odd Fellows "Morning Star" Lodge, where other groups like the United Ancient Order of Druids and the Independent Order of Foresters used to also meet.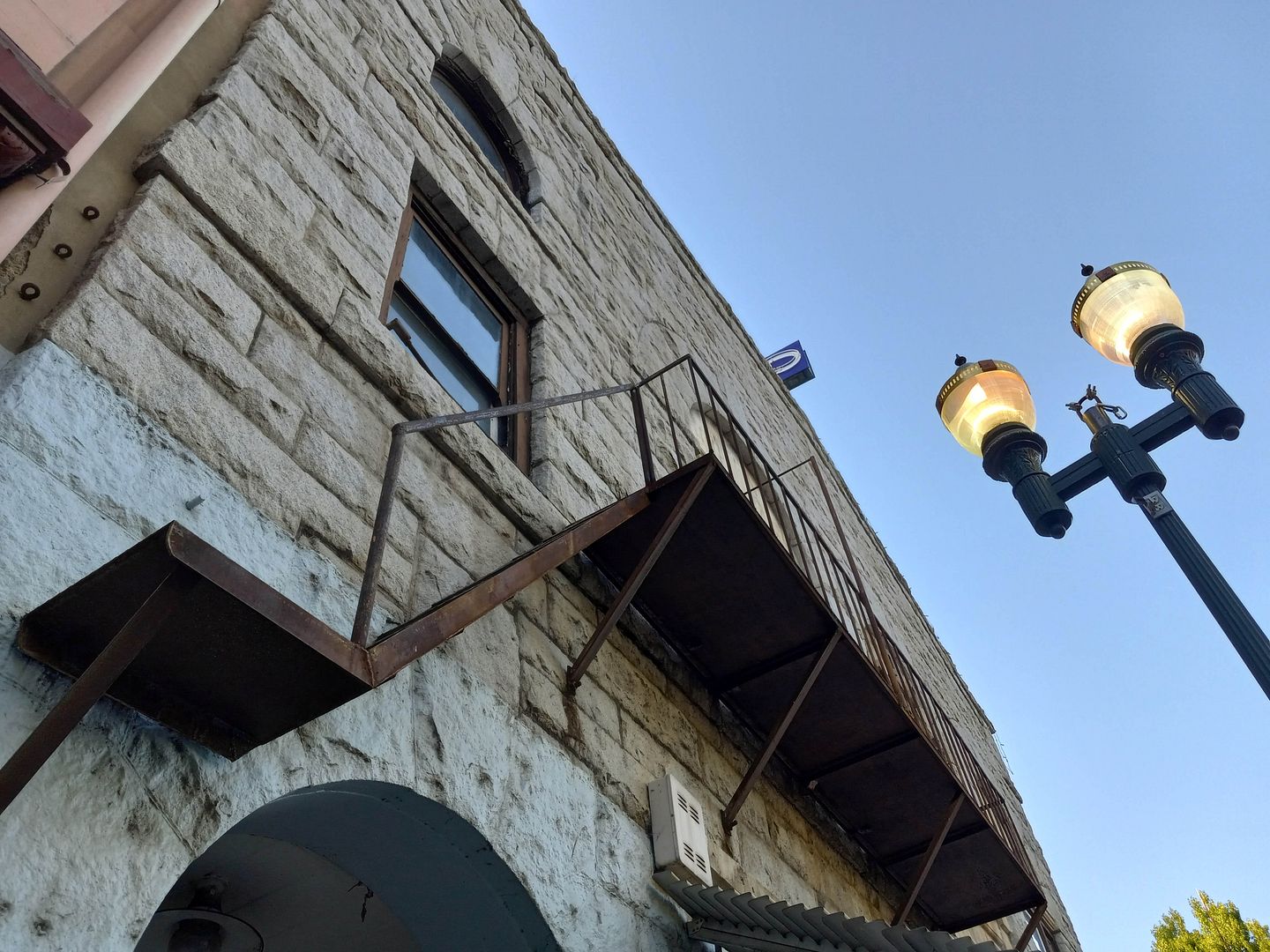 That was the night of June 30—and by the time I was driving back to LA on July 3, I knew something was horribly wrong and I was about to get very sick.
But in the days in between, I rode many trains, took tours, ate more meals, drank in more saloons, and stayed in another hotel.
So who knows?
I'd like to swing through Placerville again sometime, and do some more exploring in El Dorado County. There are so many Gold Country towns to explore up there—but I had to rush off to
Lake Tahoe
and
Virginia City
on that trip last year.
And to be honest, if I did get sick on this adventure, it was worth it—even as sick I was for two whole weeks.