But it became too popular for its own good—with traffic congesting the residential area and an unwieldy crowd size arriving nightly to check out the array of skeletons and the fountain show.
So it closed in 2016 and took a year off, reopening in Griffith Park in 2018.
I saw the original version in person
in 2014
but missed out on its redux, which closed during the COVID-19 pandemic.
Fortunately, it reopened once again for the 2023 Halloween season—this time in yet another new location.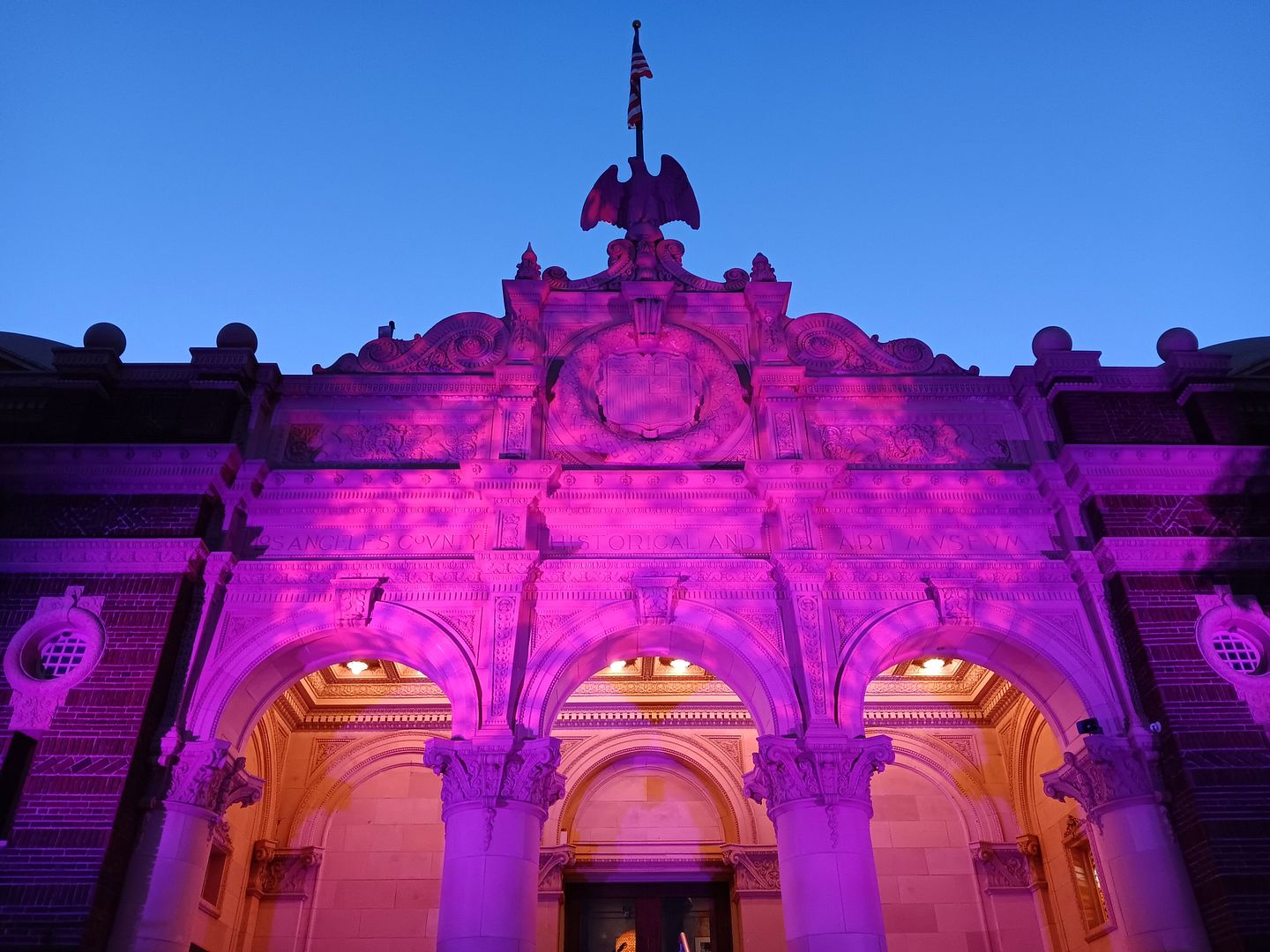 It now occupies the winding native garden area of the Natural History Museum of Los Angeles in Exposition Park, with its entrance just across from the
Rose Garden
.
As with the original, it's got a carnival theme with animatronic skeletons...
...barkers with bones beckoning passers-by to see a trick, play a game, or be treated to a performance.
Some of the stands are more stationary, dioramas of the dead in multi-colored lighting schemes—frozen in time in curious poses and positions.
We arrived at the end of dusk, right when the (very real) bats were starting to take flight and the community cats were coming out for their nightly hunt.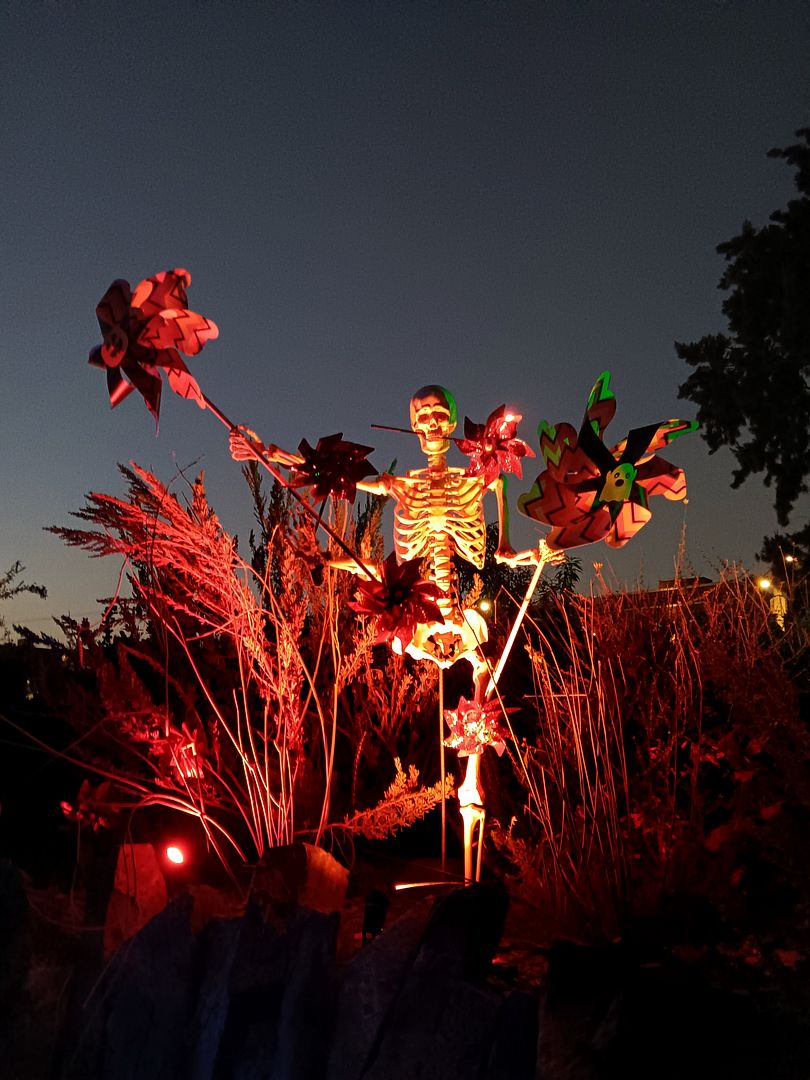 As the sky deepened its pitchy hue...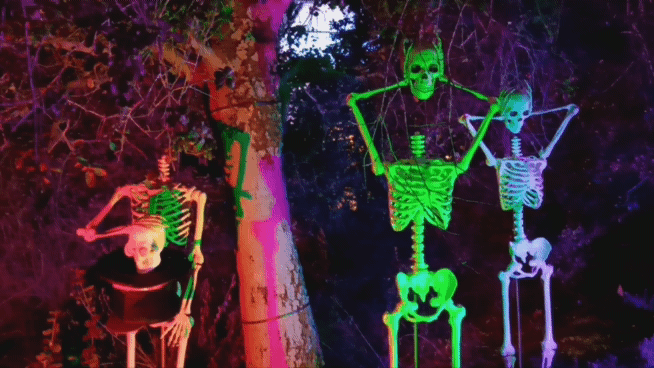 ...the walk-through attraction was already in full swing...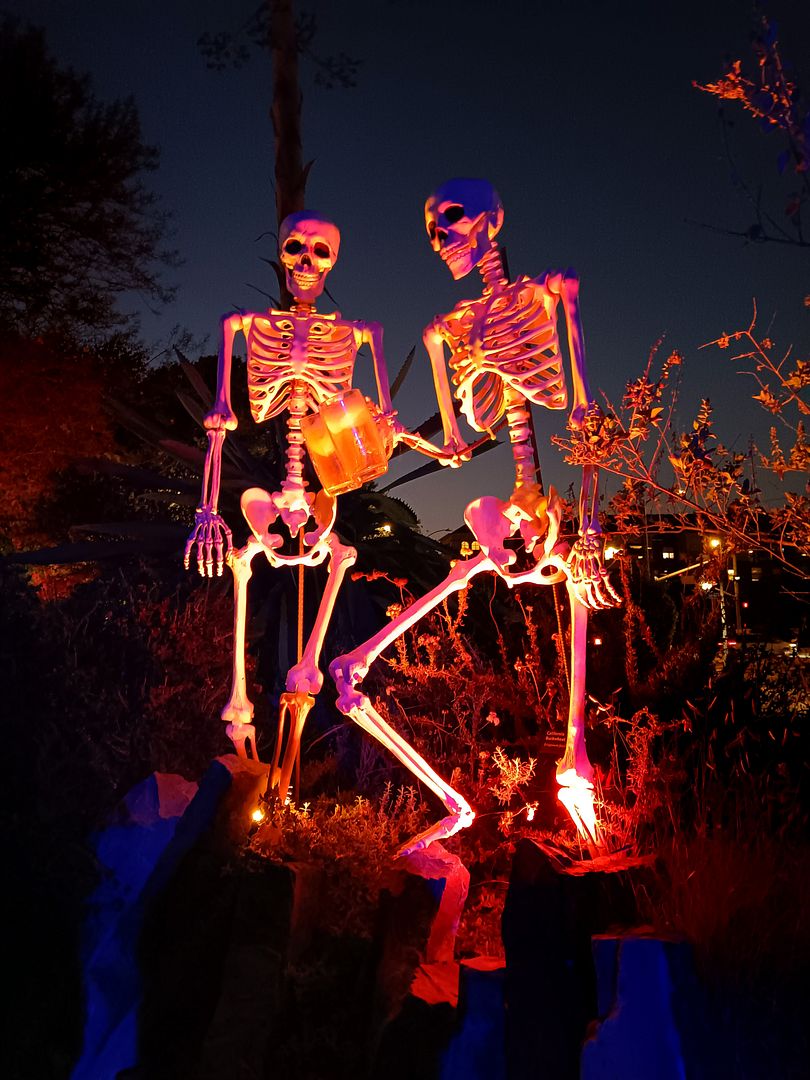 ...the celebrations having begun for spooky revelers of all ages.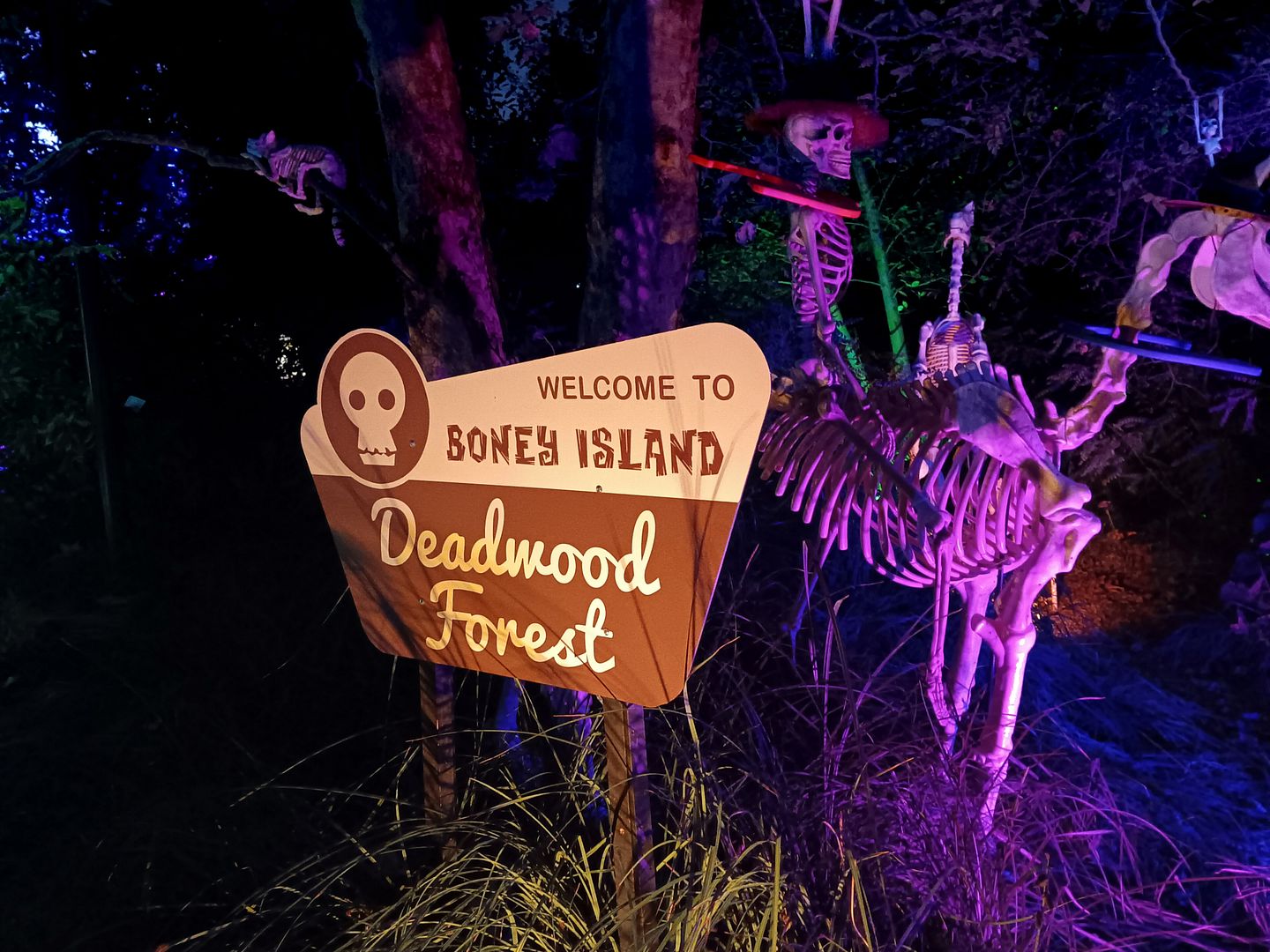 Boney Island was built on a pun—a play on Brooklyn's "
Coney Island
"—and many of its thematic "lands" follow suit as well.
Much of it feels completely at home on the grounds of a natural history museum...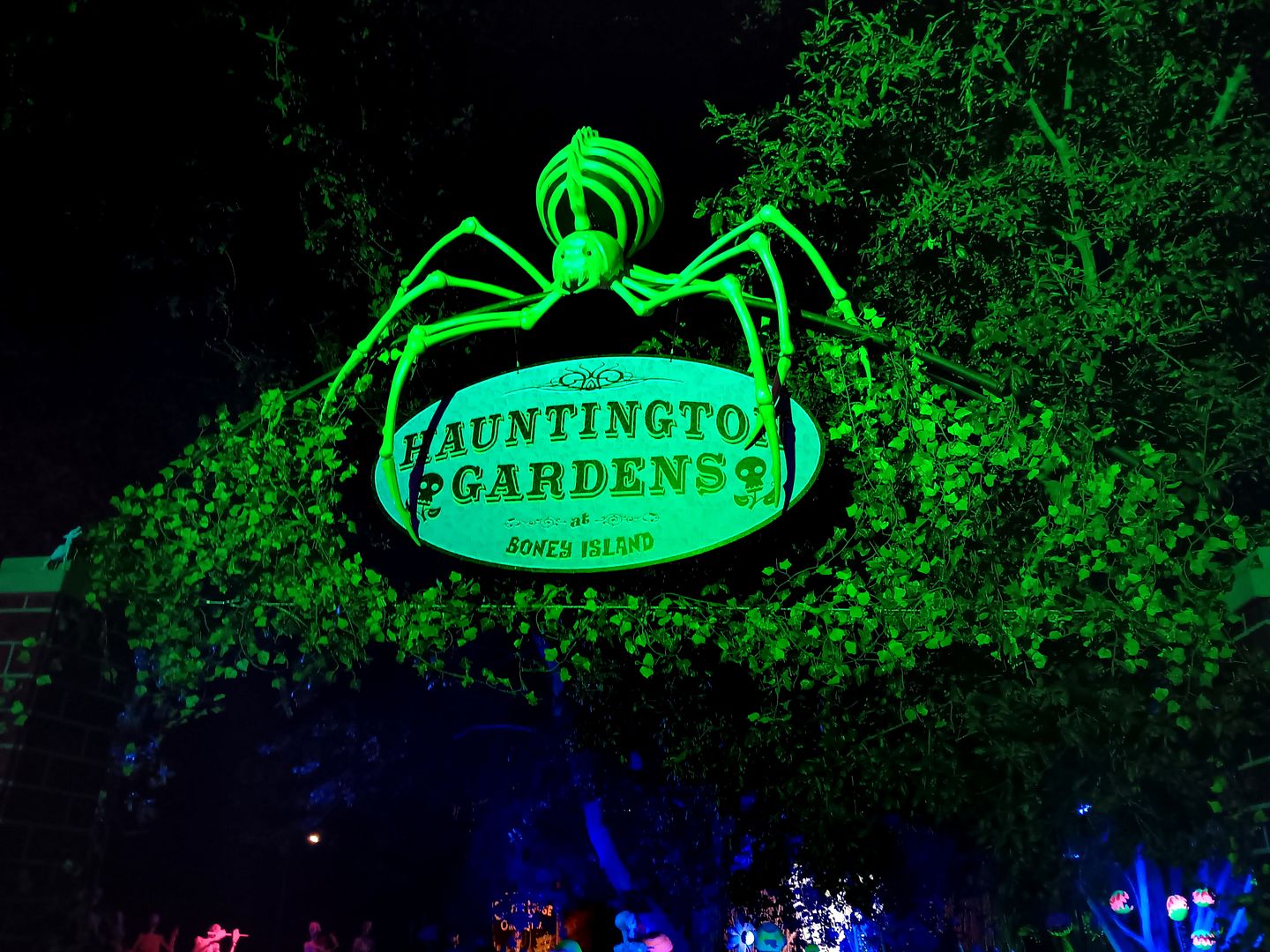 ...including the "Hauntington Gardens" area (a holdover from the Griffith Park version, which I assume is a kind of haunted
Huntington Gardens
)...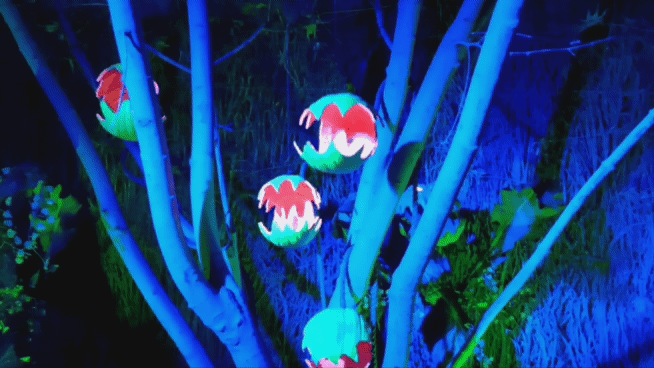 ...where singing carnivorous plants could've been Venus flytraps or split-open watermelons (we're still not sure).
There's plenty of music to entertain along the way...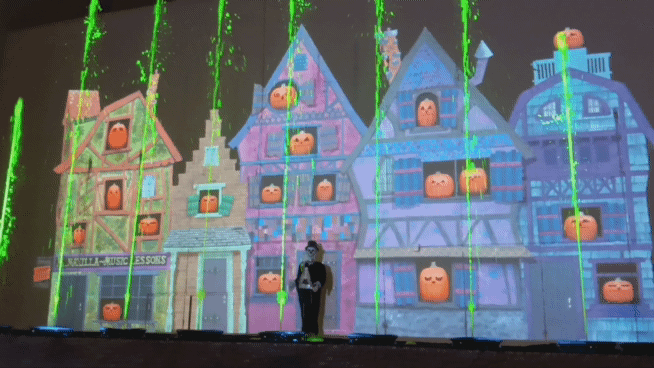 ...but the main attraction is the green-lit water show, whose backdrop features a chorus of singing pumpkins nestled on their haunted house windowsills.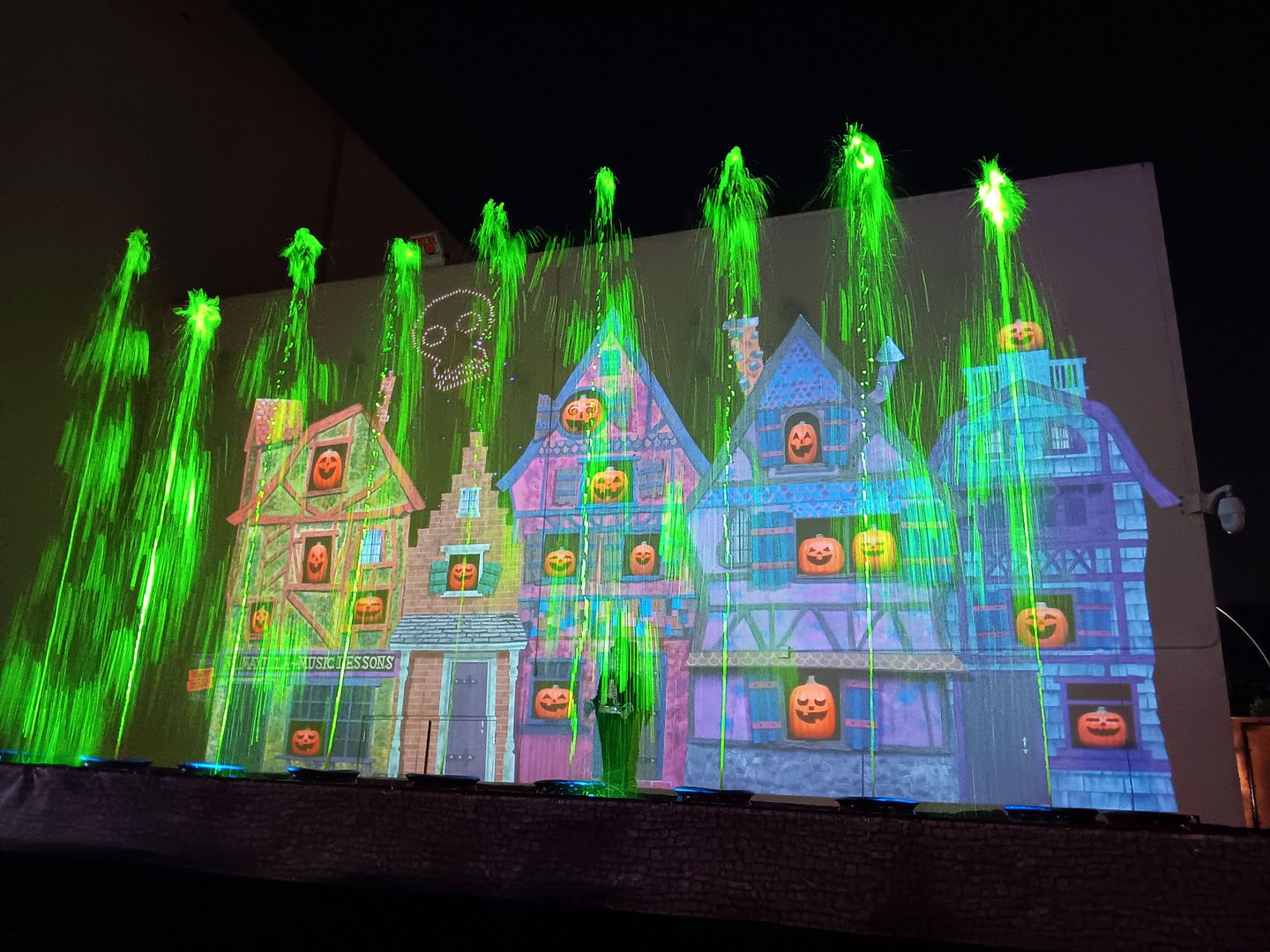 It's nice to see some actual animation from Polizzi included—not just the reanimated activity of skeletal remains in plastic.
With showtimes occurring at regular intervals throughout the night, the dancing fountains show is a can't-miss—especially because those fountains sure do have a mind of their own.
A great start to the Halloween season!