In December 2021, the State of California approved the demolition of the first-ever location of the treasured Western U.S. fast food chain Hot Dog on a Stick—located near the original "Muscle Beach" by the Santa Monica Pier in Santa Monica—without much fanfare.
circa January 2021
But plans to raze it—and replace it with a replica—date back at least to at least 2009, according to the
Santa Monica Daily Press
.
circa January 2021
I'm surprised it didn't happen during the
COVID-19 pandemic
lockdowns, when it was already shuttered. But it had been given the opportunity to reopen and operate for a little while longer—before getting knocked down for good.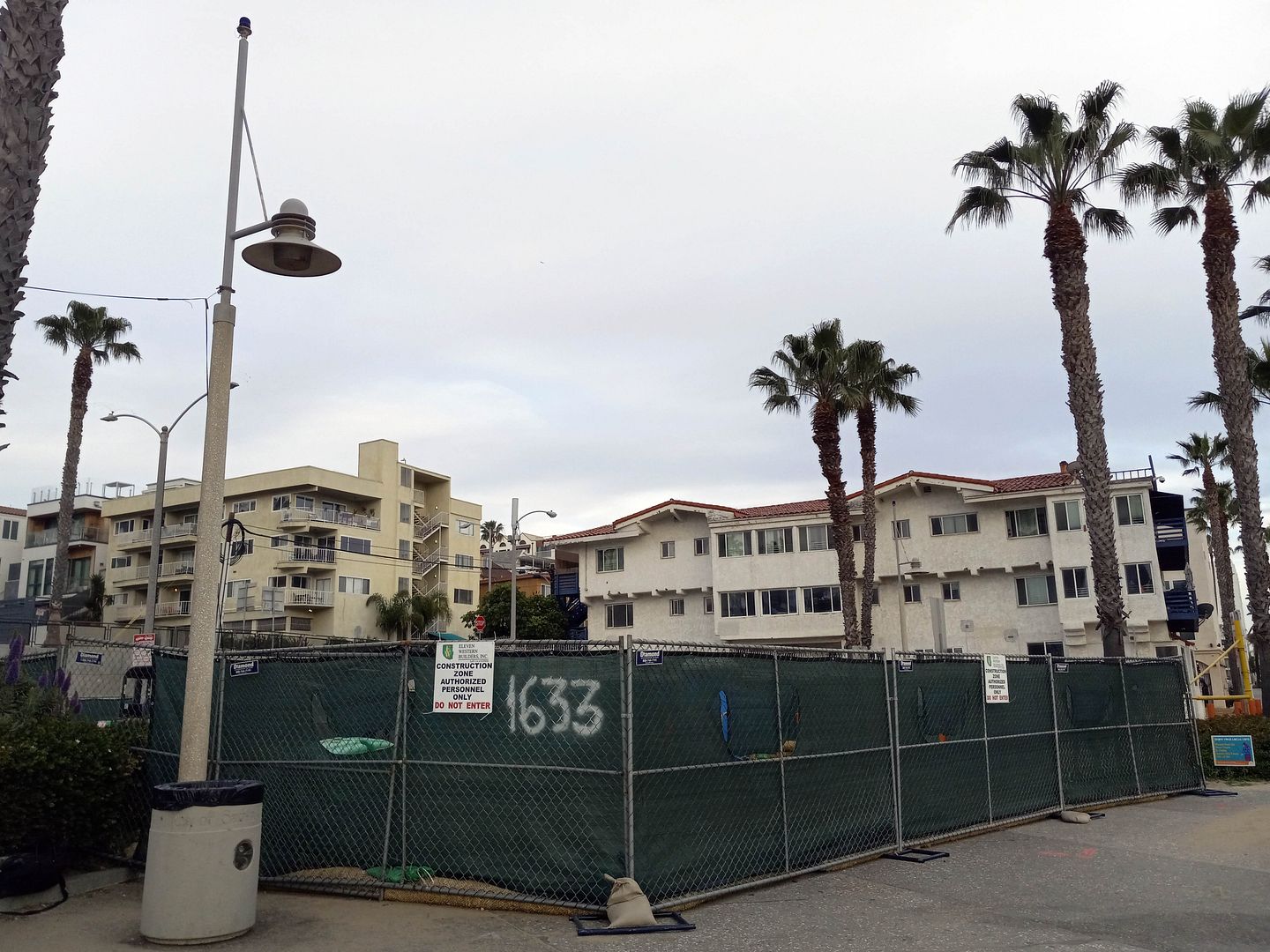 March 15, 2022
It finally happened sometime in the last week. As far as I know, there had been no chance for anybody to protest it—or even save (or relocate) the wooden red snack shack.
March 15, 2022
How did this happen without hitting preservationists' radar? Maybe it's because the State of California owns the lease on the land.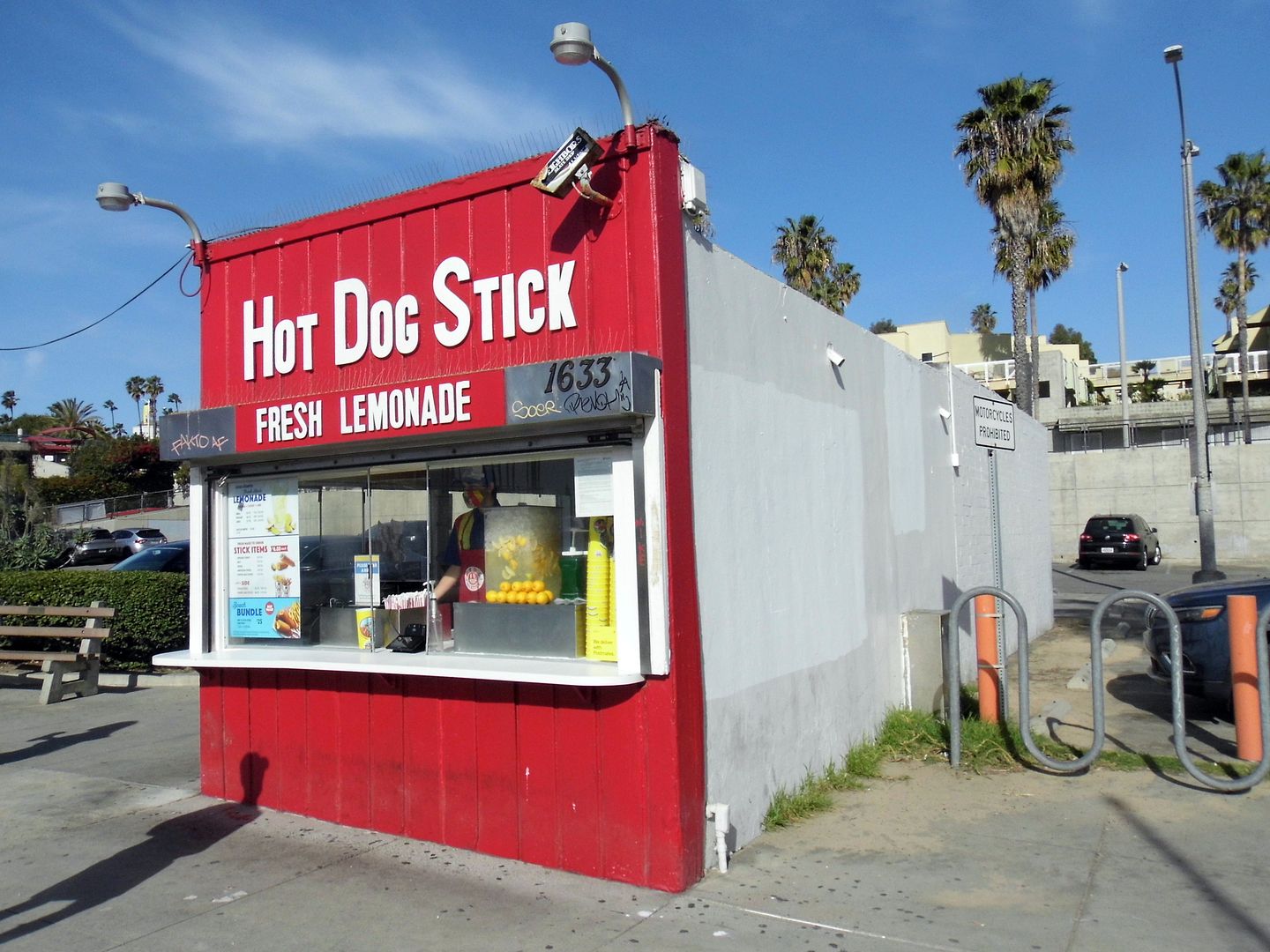 The food stand first opened in 1946 as the creation of entrepreneur Dave Barham, who sold ice cream cones and lemonade out of a business he called "Party Puffs." By 1948, he'd introduced his mother's recipe of hot dogs dipped in a cornbread-like coating and deep fried—and upon its growing popularity, he'd changed the name to "Hot Dog on a Stick" (though the sign read simply "Hot Dog Stick").
March 15, 2022
The plan is to rebuild it bigger and better than before—and maybe not even add the "on a" back into the signage. According to the California Coastal Commission
report
, the replica will be 220 square feet larger in space and covered in stucco.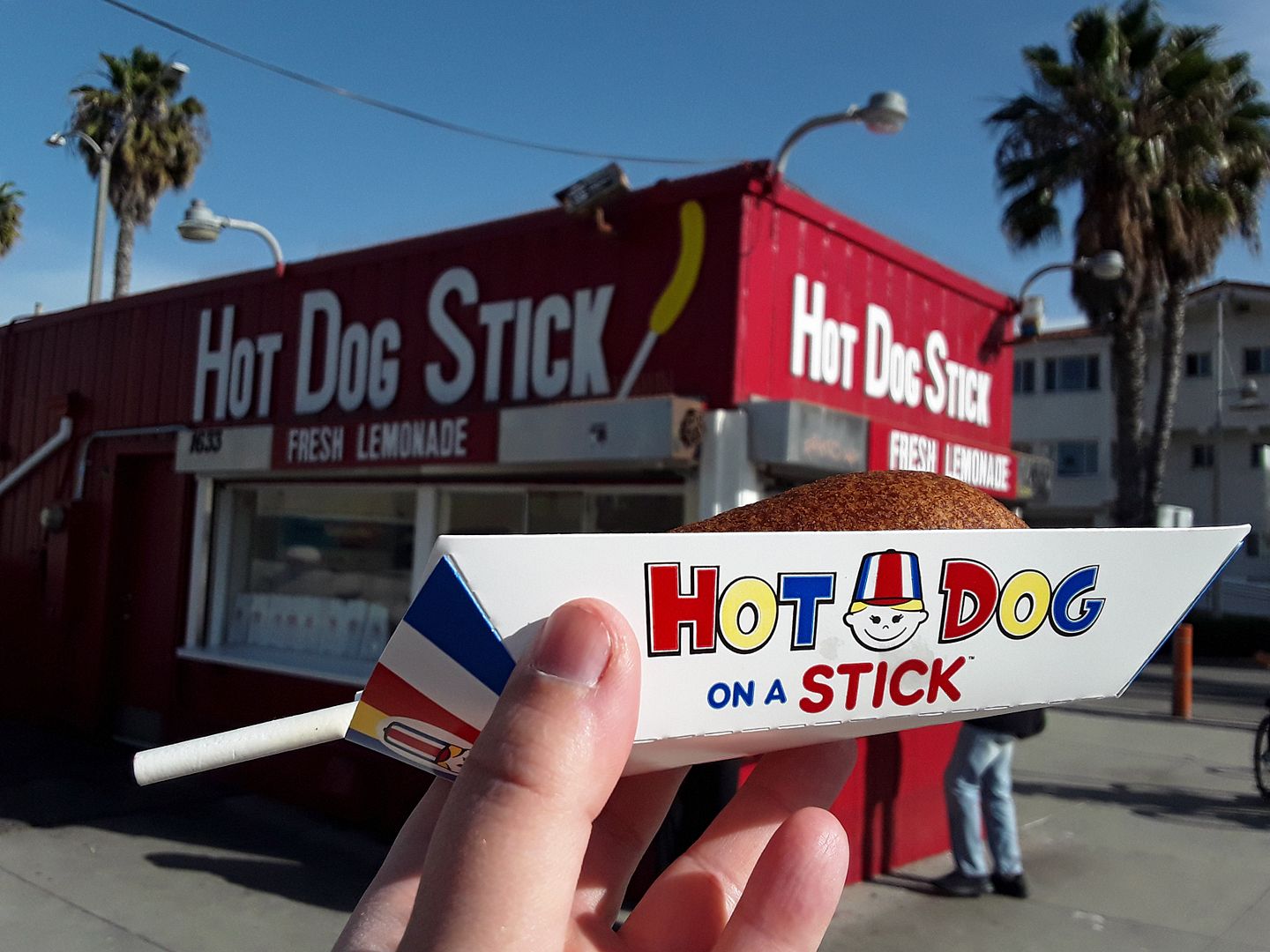 circa January 2021
Both
the pier
and fast food stands in general had become a respite for me during the pandemic—a way to amuse and entertain myself outside, where it felt safe.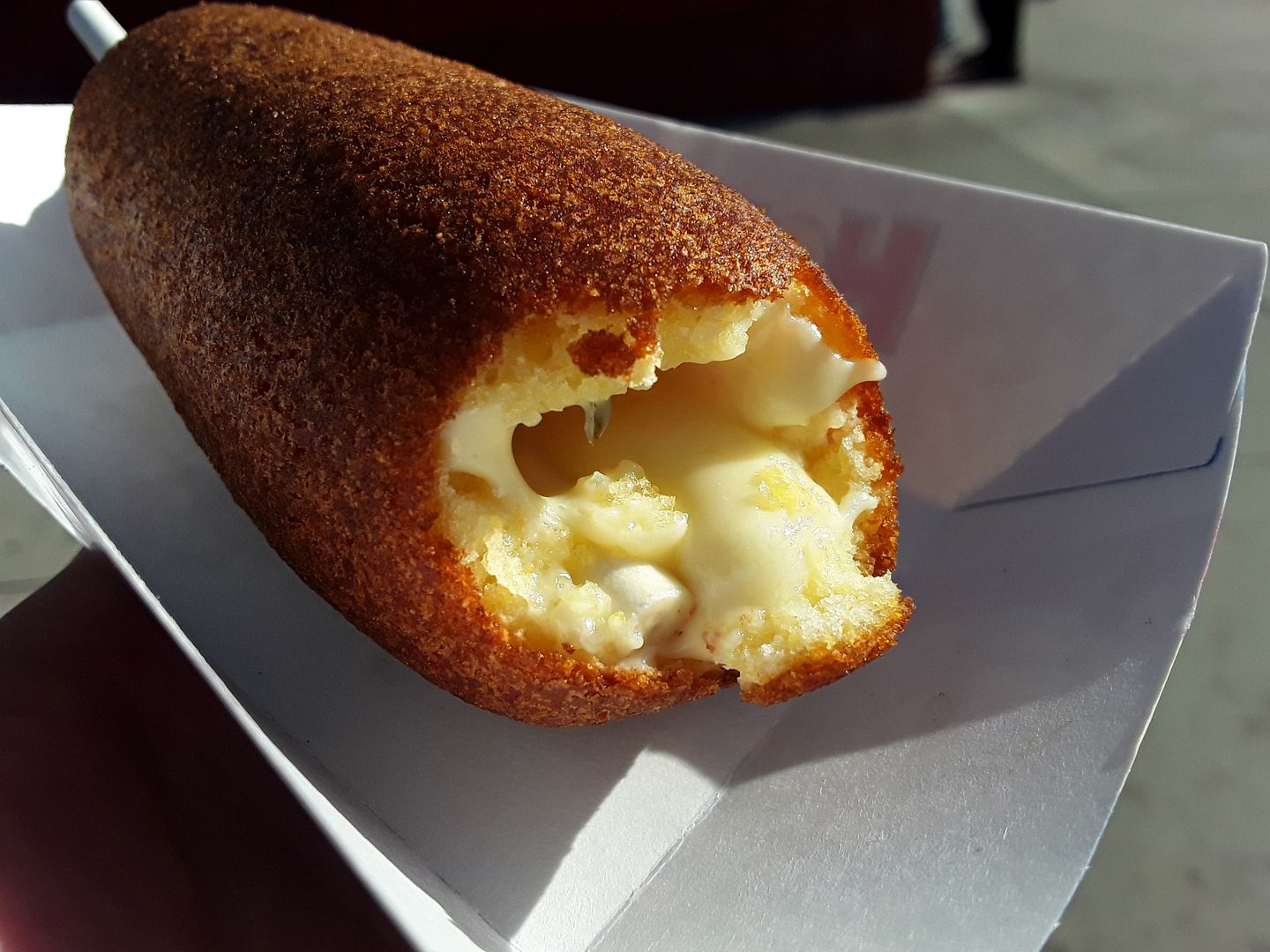 circa January 2021
I have a thing anyway for fast food chains, so my first visit ever to Hot Dog on a Stick was years and years ago, sometime in Vegas. But since I
also
have a thing for
visiting the first locations of chain restaurants
, the Hot Dog Stick shack was a must-visit for me as well.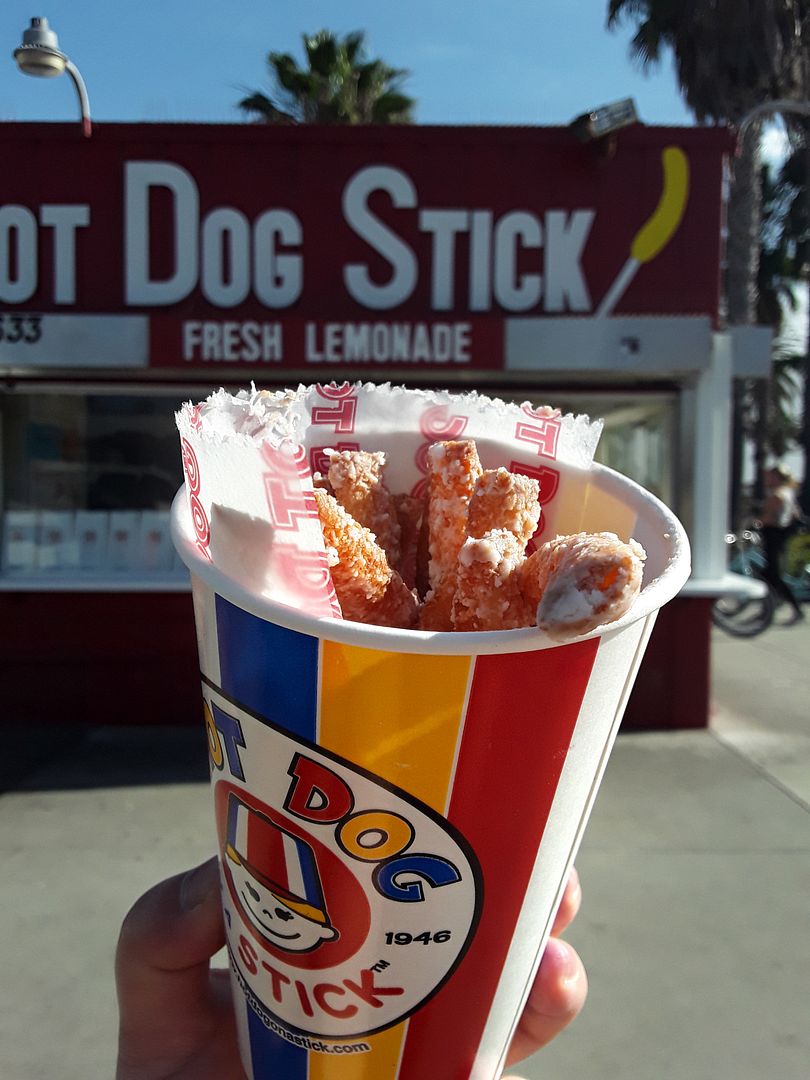 circa January 2021
I ate dipped and fried pepper jack cheese on a stick and powdered sugar-covered funnel cake sticks...
circa January 2021
...and of course downed plenty of "hand stomped" lemonade.
March 15, 2022
The City of Santa Monica also granted permits for the tear-down of the landmark.
And even the first location of Taco Bell—a fully national chain—was threatened with demolition until preservationists convinced the corporation to move "Numero Uno." (Unfortunately, it's stayed hidden away at Taco Bell's corporate headquarters in Irvine, CA—far from public view—since 2015.)
Whenever the replica is rebuilt and ready to open for business, I'm sure I'll go back. And I'm sure I'll appreciate the historic mural that they've got planned for the side wall.
The original Hot Dog Stick shack always looked a bit shady to me anyway. Maybe that's why it took me so long to get there (after first spotting it in 2013, I think.)
But its demolition still feels like a huge loss.