The first time I ever fed an ostrich was back in 2011—and although I haven't been back to
Ostrichland USA
since then, I have had the chance to visit
some other ostriches
in Southern California. They've always been a good time.
So, when I spotted the sign for the Gilroy Ostrich Farm in Gilroy, California last year on my way to
San Jose
(yes, I knew the way), I slammed my brakes and turned my wheel hard to the right, spinning out a little as I swerved into their gravel parking lot.
Gilroy is probably best known as "the garlic capital of the world"—home of the Gilroy Garlic Festival and the world's longest braid of garlic at Garlic World. So I guess it makes sense that the town would offer other roadside attractions for tourists coming into town (or passing through, like me)—like giant ostrich eggs you can buy to make the world's largest omelet.
Although the name of the place and the roadside sign advertise ostriches, they're not the only stars of the show at Gilroy Ostrich Farm.
After buying some food and meeting some bunnies, I headed out to the back so say a quick hello...
...take some photos...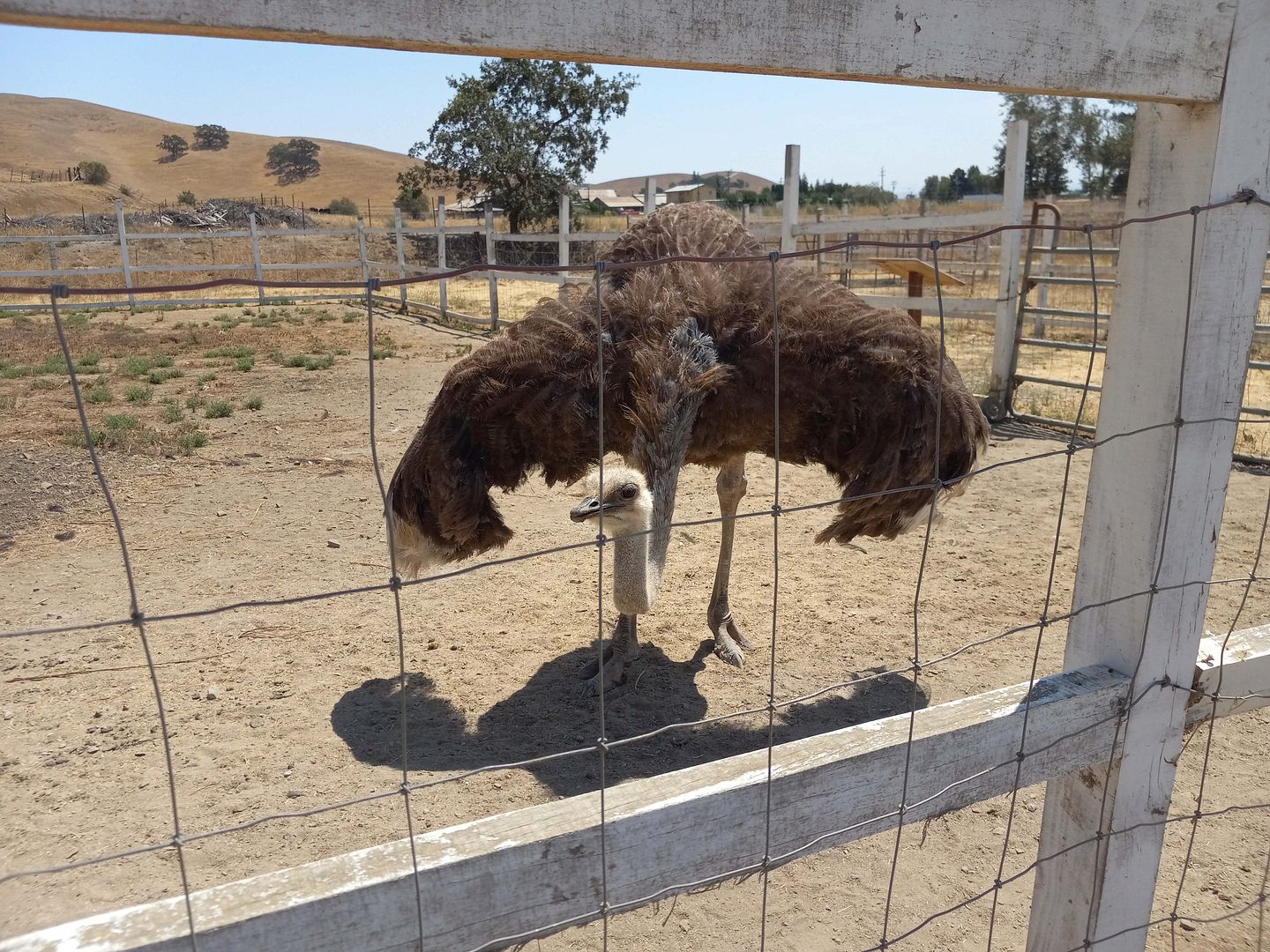 ...and maybe even be subjected to a mating dance.
Ostriches always look so happy and friendly...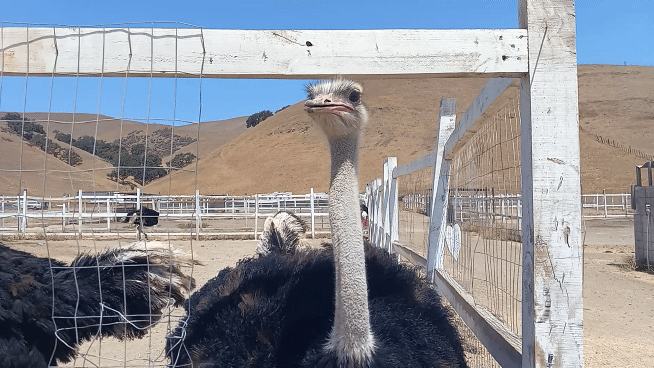 ...but they are aggressive feeders.
The food pellets you buy comes in a bucket and a dustpan with a long handle so you don't lose a finger or get your hand snapped at.
The rest of the animals at the farm, like the alpacas, were a bit more sedate...
...but nevertheless friendly if you gave them some space (and offered some alfalfa).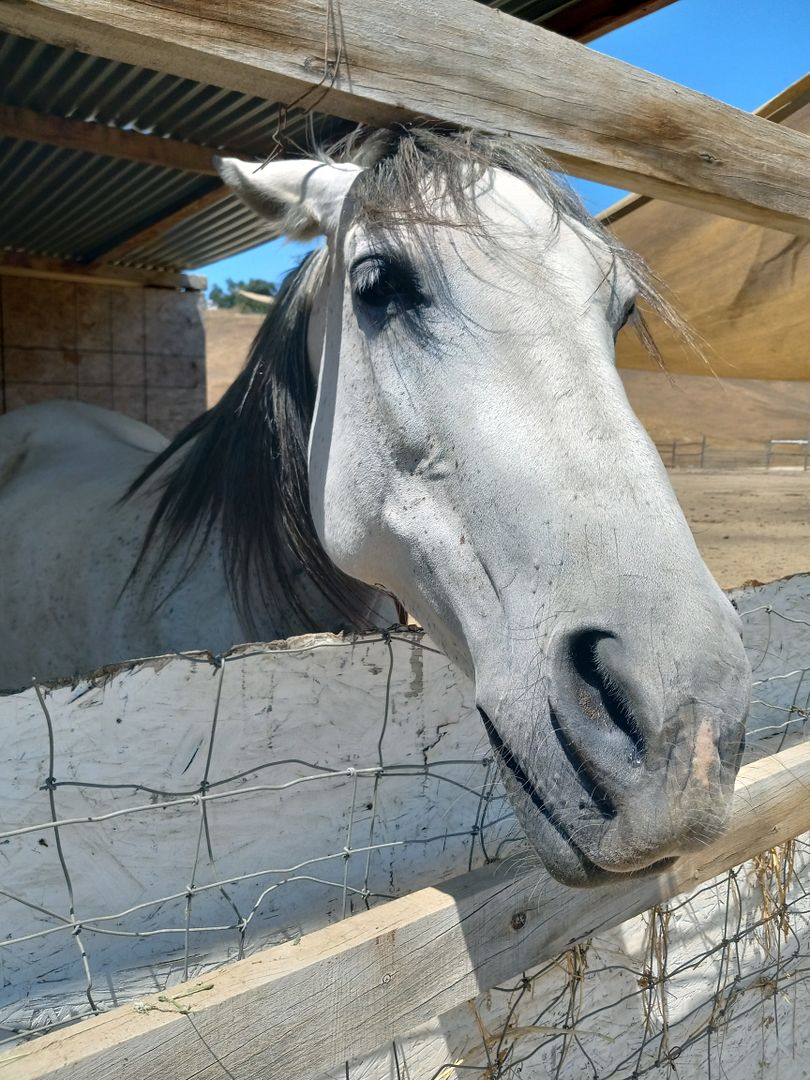 One of the horses was really into the alfalfa...
...and wouldn't let me feed any other horse.
But I had goats to scratch and nuzzle—and although I had to leave earlier than I wanted to, I exited through the gift shop just in time to hold a baby goat on my way out.
Gilroy Ostrich Farm educates the public on ostriches and their role in the ecosystem—but they probably need some of those other animals there to draw in families and school groups (aside from the garlic crowds).
This was my first time in Gilroy. I hope to go back—maybe for the Garlic Festival, but definitely for Gilroy Gardens theme park and its "circus trees."
Stay tuned!