They thought that it would look the same. And from afar, it almost does.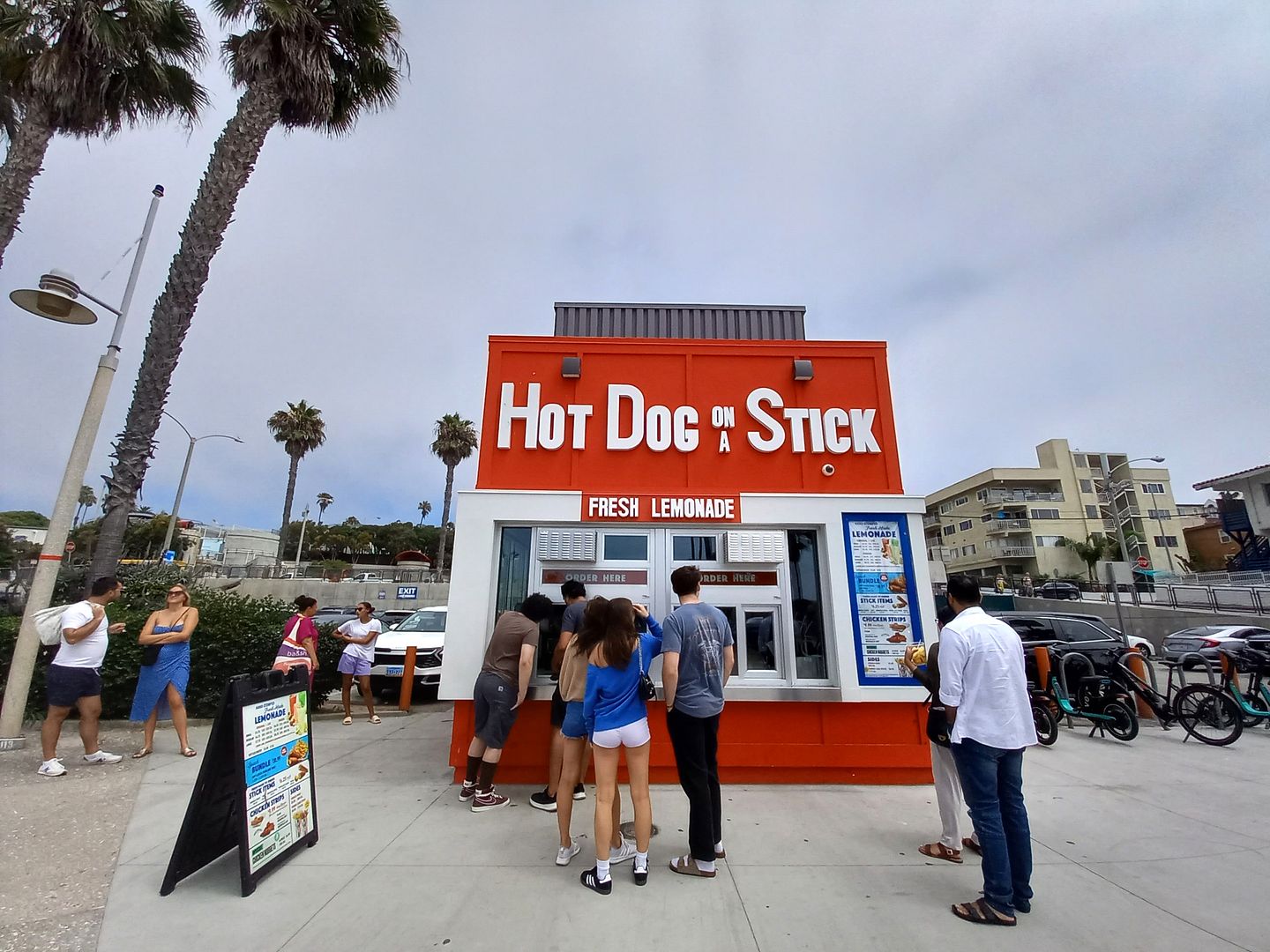 And it's not even that a sandwich board was advertising Jolly Rancher-flavored lemonade and Flamin' Hot Cheetos corn dogs...
...or that the
wraparound counter
is gone, replaced by a menu board offering non-"stick items" like chicken strips and nuggets.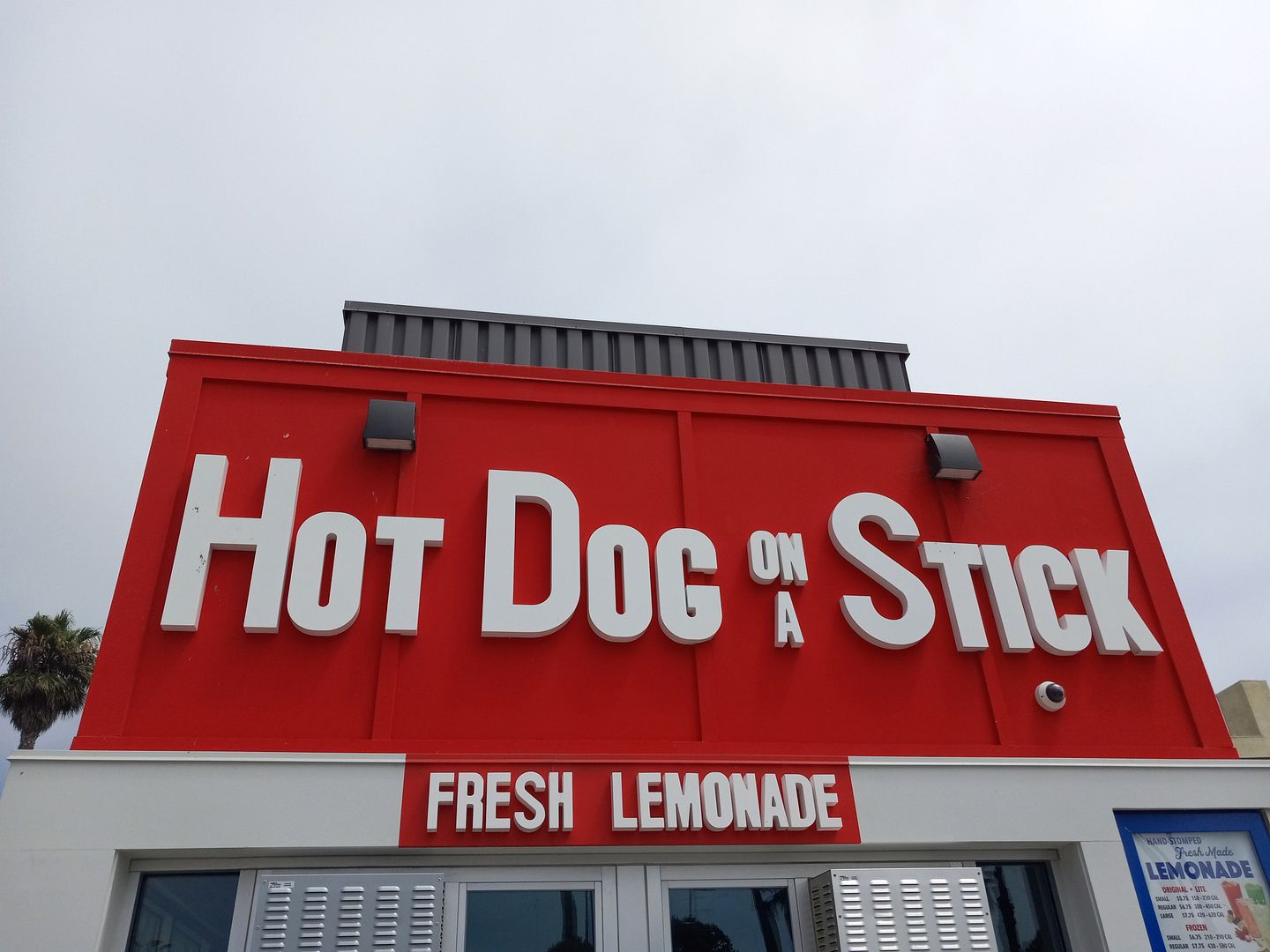 For me, the horror really came when I realized that they added the words "on a" in the middle of "
Hot Dog Stick
."
The reproduction letters were made to look hand-hewn, reflecting the funky character of the scene under the pier, where buskers intermingle with bicyclists and loiterers on Ocean Front Walk. But for some reason, FAT Brands Inc. (which owns Hot Dog on a Stick) couldn't leave the grammatically incorrect, linguistic anachronism alone.
And for me, those things were so much of its charm.
When I visited today, it was hopping. And I'm glad to see it's doing good business.
After all, it's been several months since the replica rose from
the original's rubble
in Fall 2022—and since its reopening was celebrated with a ceremonial lemon-stomping in April 2023.
And I'm glad that a Hot Dog on a Stick is still operating in the spot where the original Hot Dog Stick was opened by Dave Barham (as "Party Puffs" in 1946 and, two years later, switching to corn dogs based on his mother's recipe). They could've easily expanded the parking lot over that spot—or sold the site to a Starbucks.
But I'd hoped to see something honoring the history of the spot—a plaque, a historical display, anything.
And there was nothing. Nothing but a napkin dispenser and mustard and ketchup pump buckets by the pick-up window.
Related Posts: