When I took a tour of LA's Union Station
back in 2012
with Los Angeles Conservancy, the former Harvey House restaurant space was closed to the public—but
we got a peek inside
.
And then I got to see it fully restored and reopen for business in 2018 as what was then known as the Imperial Western Brewing Company.
I waited to post a photo essay about it then because I wanted to include the lush little bar area that had been rebranded as the Streamliner Lounge—but that part kept weird hours and I could never get the timing right to get inside (though I'd seen that on my 2012 tour as well).
circa 2019
Then the
pandemic
happened—and like most bars and restaurants, Imperial Western shut down. Only, unlike some of its peers, it didn't reopen. (C'mon—even TRAXX came back from the dead!)
circa 2019
But fortunately, that historic space wasn't doomed—it was getting ready for its new life as the Homebound Brew Haus, which debuted in November 2021.
circa 2019
It has a slightly more sports bar-friendly branding to it now (its logo is a baseball in a Dodger blue color scheme), but its proprietor is still Cedd Moses of Pouring With Heart (formerly known as 213 Nightlife and 213 Hospitality)—which is the nightlife conglomerate that's also behind Cole's,
The Normandie Club
, Seven Grand, and All Season Brewing Company (which opened in the former Firestone Building in the Miracle Mile district of LA).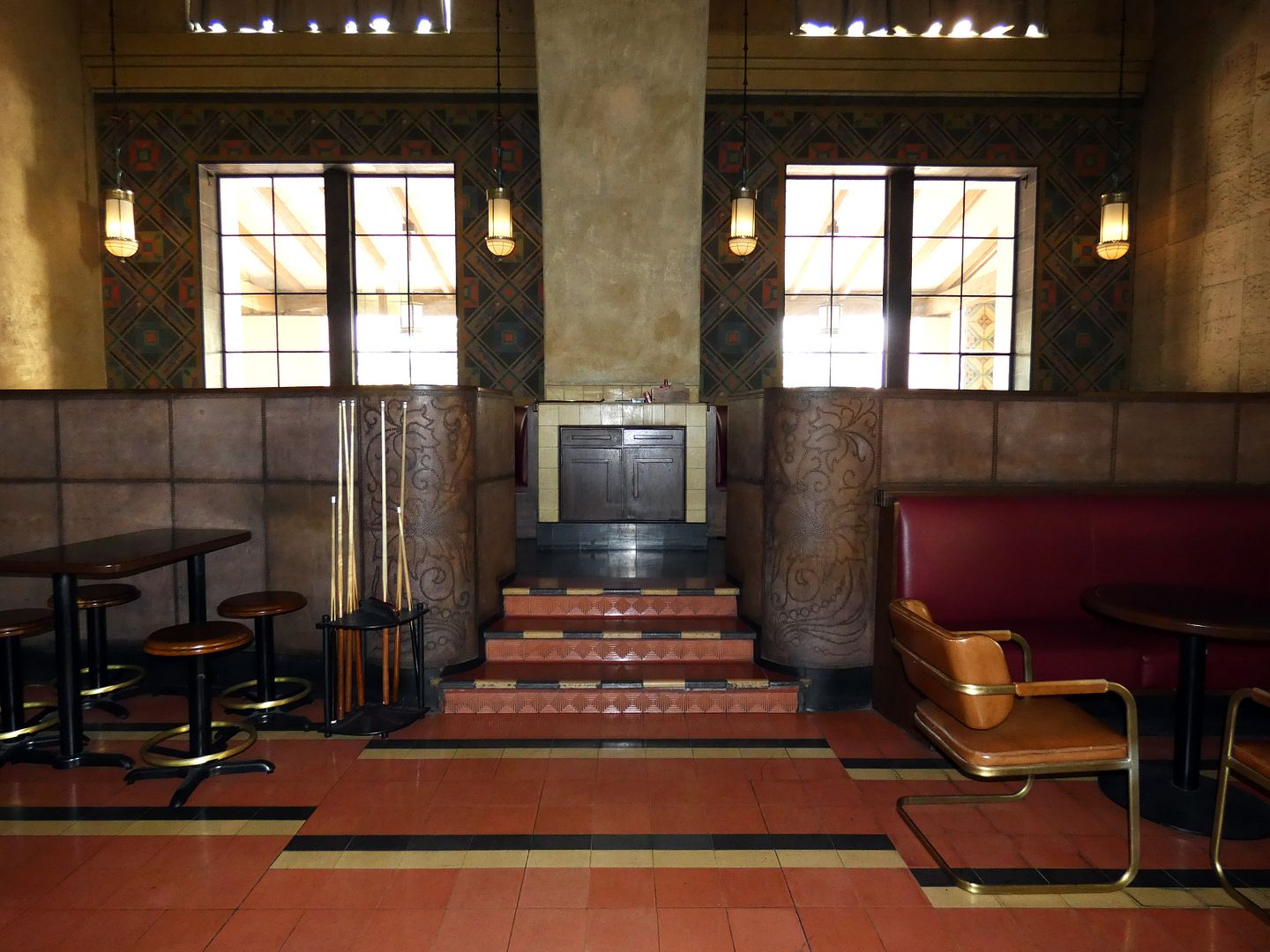 And many of its vintage details have been preserved....
...from the nailed leather banquettes to the red tile flooring (whose pattern resembles that of a Navajo rug).
The chandeliers have been relit...
...and cast a lovely glow, even when the sunlight comes pouring in.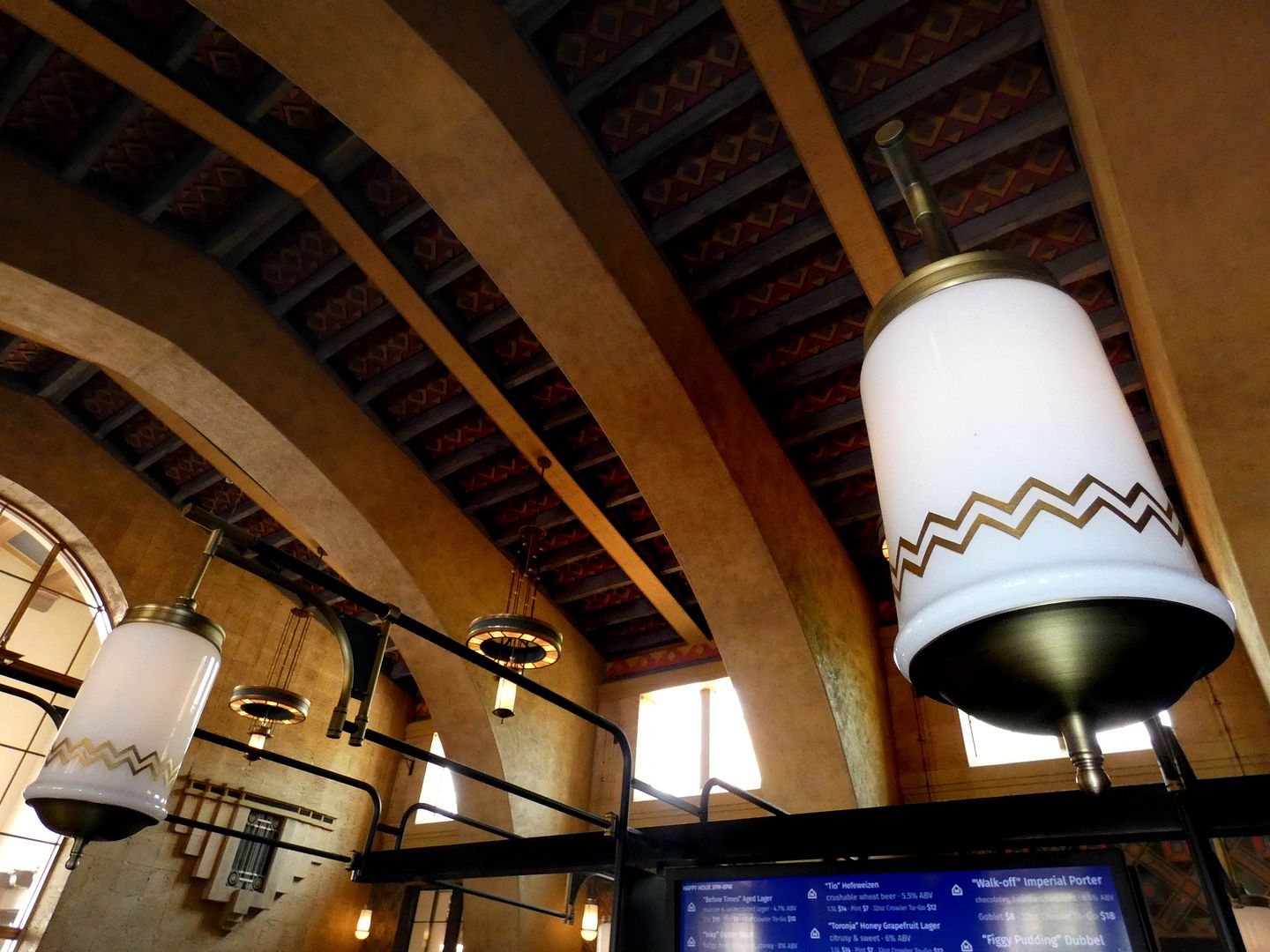 It's so cool to sidle up to the bar now—especially in the afternoon, when it's a little less crowded. I'd like to think Fred Harvey (creator of the Harvey House luncheonettes and restaurants in major train depots throughout SoCal) would be pleased.
With an hour to kill before my Amtrak train to San Diego last week, I had a chance to really examine the details...
...and compare them to my memory of what had been (both in the Imperial Western era and
before
).
Fortunately, not a lot has changed.
The vintage water fountain is still there.
And even many of the beers brewed onsite have carried over from Imperial Western to Homebound, thanks to the carryover of brewmaster Devon Randall (who spent her pandemic having a baby).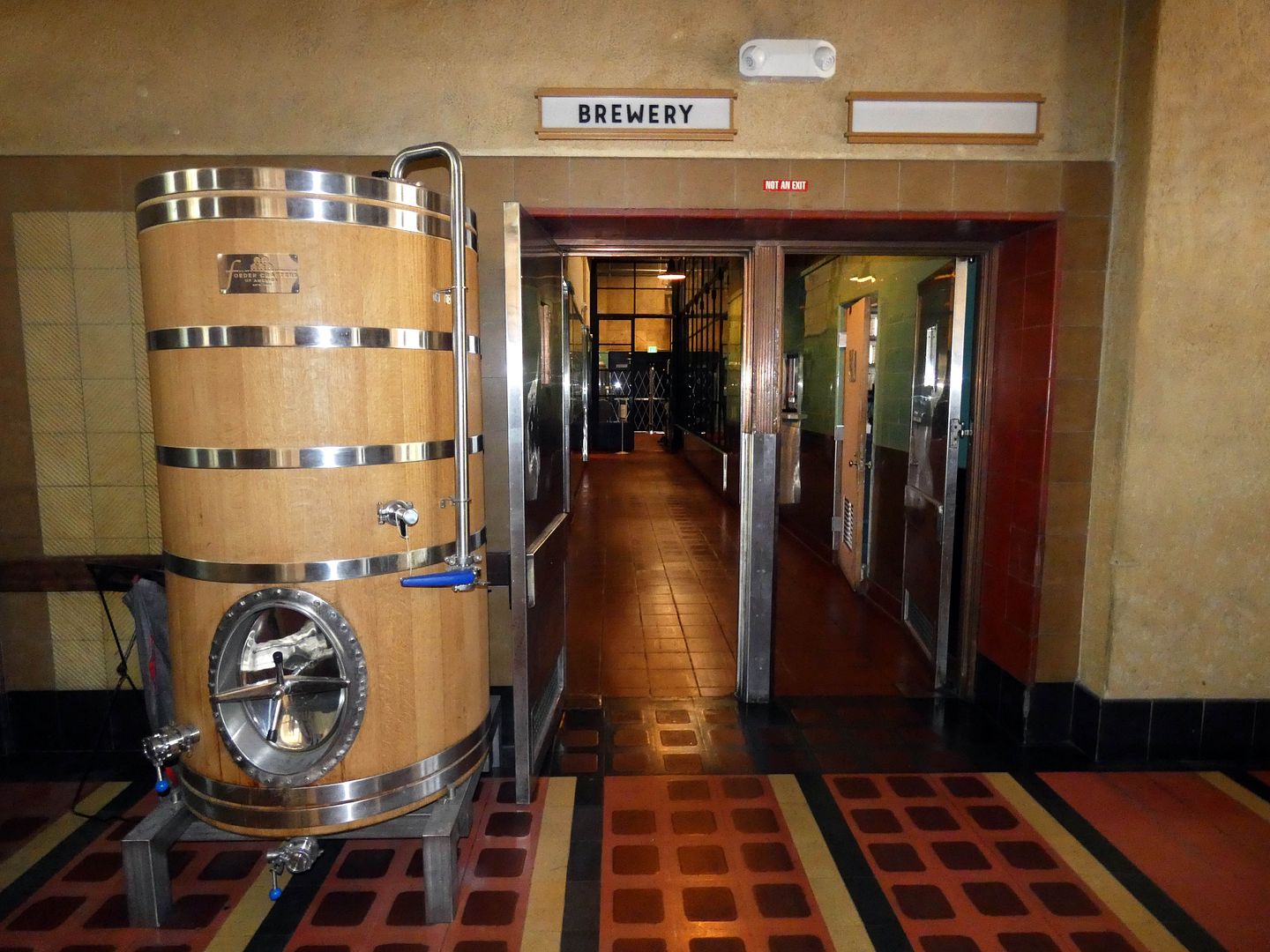 However, although head brewer Erick Garcia helped open Imperial Western in 2018, he's now moved on to All Season Brewing.
I'd love to see what the kitchen looks like now, after a major modernization and cleanup effort.
circa 2019
I'm so glad they kept the "Power Room" Door...
...and the glossy black tile inside.
A number of vintage touches can go a long way—even when certain essentials have been modernized.
I'm normally the type of traveler who shows up to the airport gate or train tracks just minutes before boarding time. I've never seen the point in showing up hours early for access to members clubs or lounges (like the Amtrak Metropolitan Lounge, which a Business Class train ticket gets you access to).
And once I disembark from a plane or train, I'm pretty much dying to get straight home.
But hanging out at Homebound Brew Haus for just an hour or so before hopping on a three-hour train ride really hit the spot (as did the honey grapefruit lager they had on tap).