When we arrived at Train Mountain Railroad in Chiloquin, Oregon—just outside of Klamath Falls, where we'd spent the night—we heard that a train had just left the station but another one was due back soon.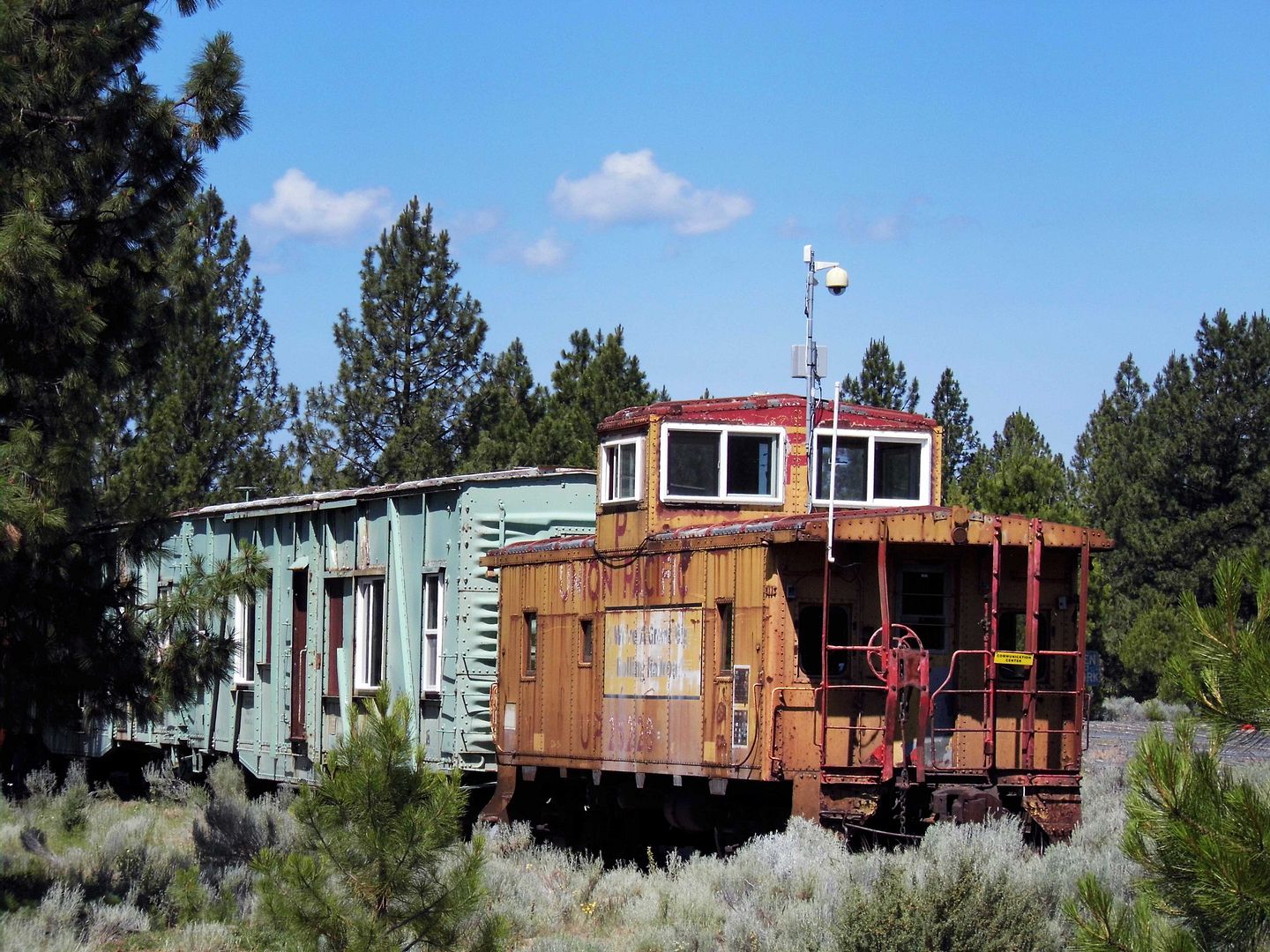 Union Pacific bunk cars with caboose 25228
We were free to walk around the grounds amidst the decommissioned—and some derelict—rolling stock until a running train was ready to board.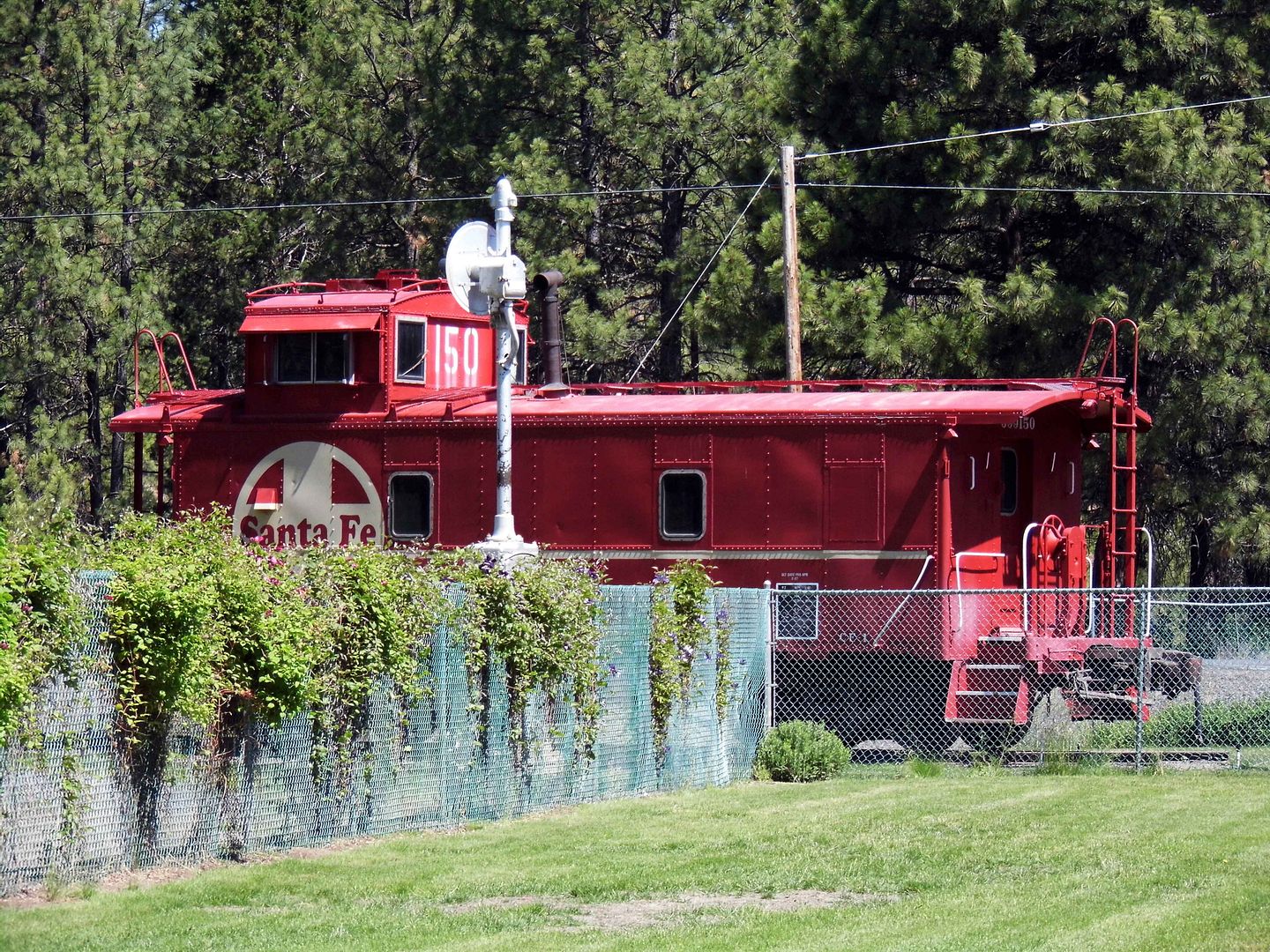 Atchison Topeka and Santa Fe caboose 999150 (built 1930, rebuilt 1967)
Fortunately, there was plenty to look at, including the world's largest collection of cabooses (37 in total)...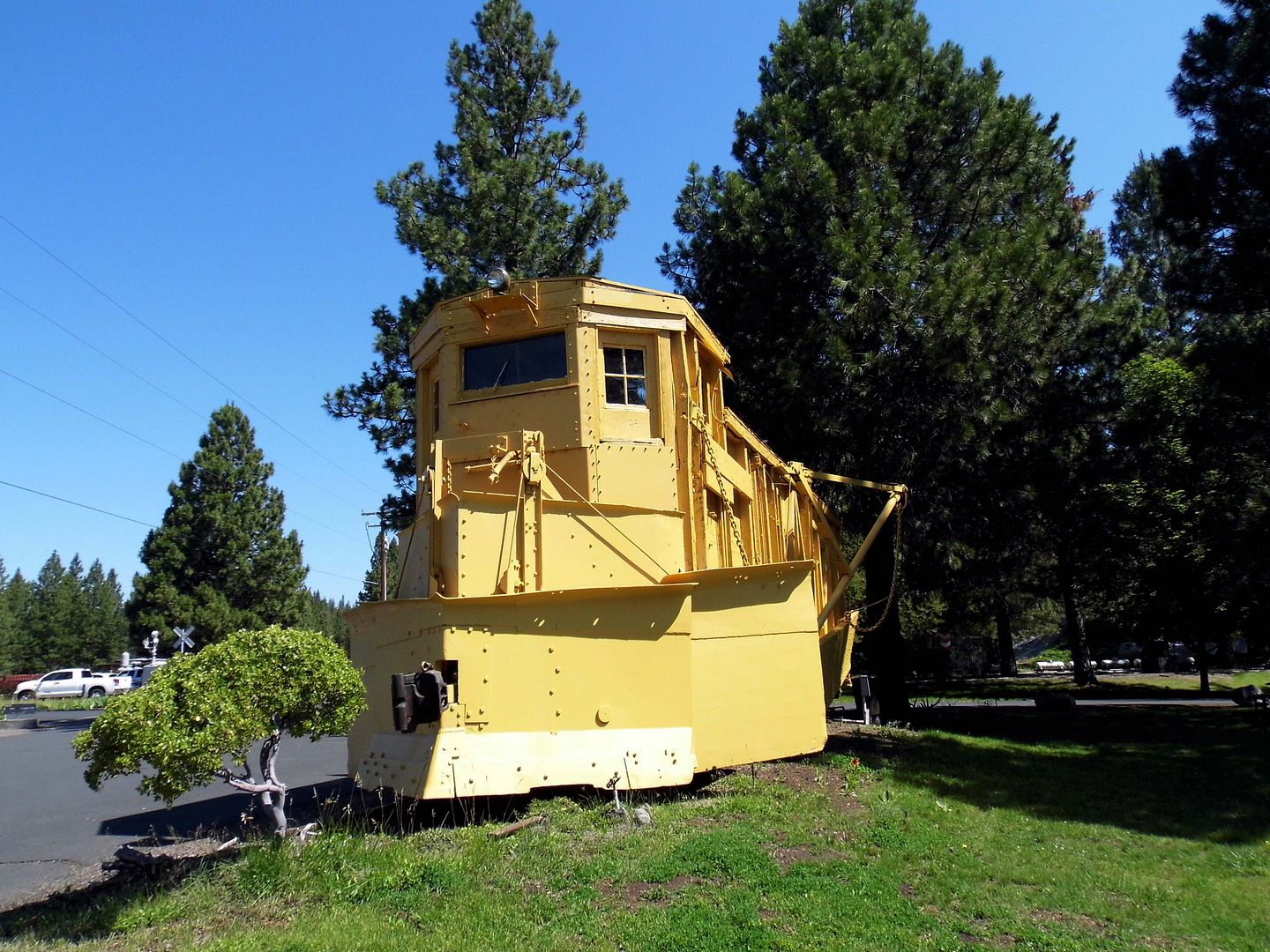 ...and remnants of the Weyerhaeuser logging railroads of Klamath Falls, including a big yellow snow dozier circa 1941.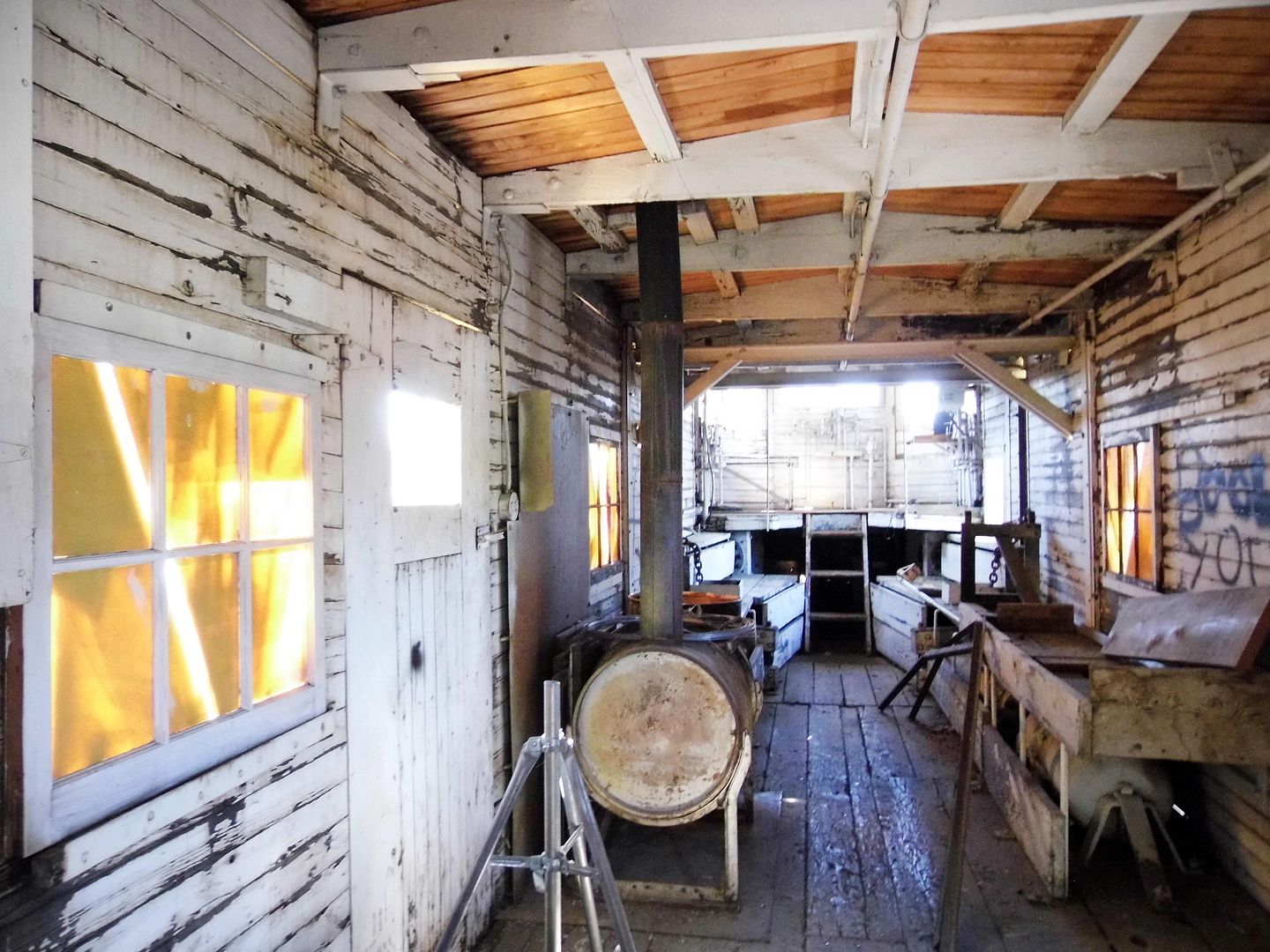 But still, it took longer than we expected—and as it turned out, it was for two reasons.
circa 1939 (each compartment holds 1000 gallons of wine)
One, Train Mountain Railroad is Guinness Book of World Records-certified as the world's longest miniature hobby railway, clocking in at 36 miles. (It qualified in 2002 with 22.5 miles and in 2008 with 32.5 miles.)
The shortest train ride you can take lasts 45 minutes. The longest runs two hours.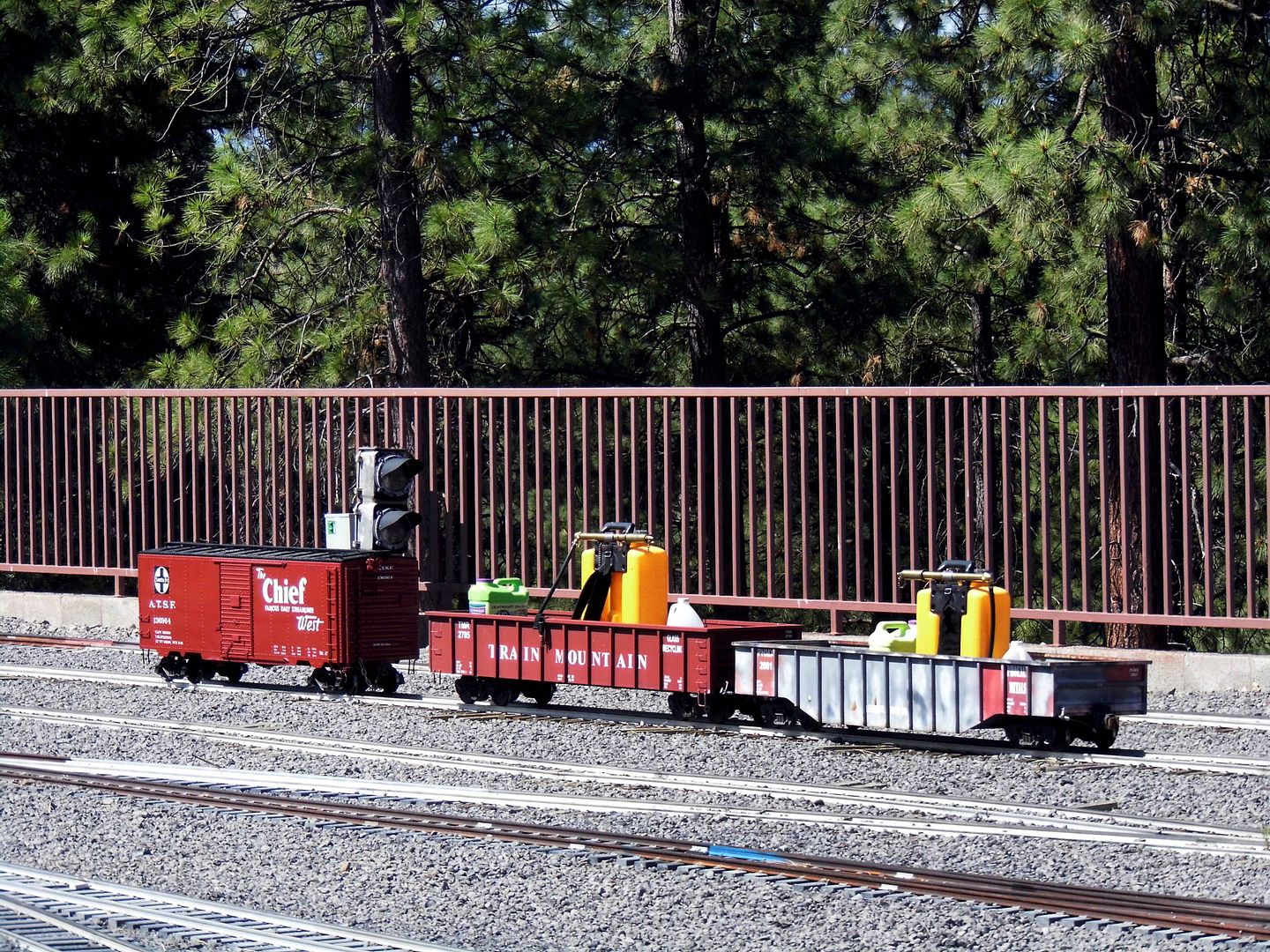 The second reason it took so long is that a train got derailed somewhere along the course, causing a three-train backup.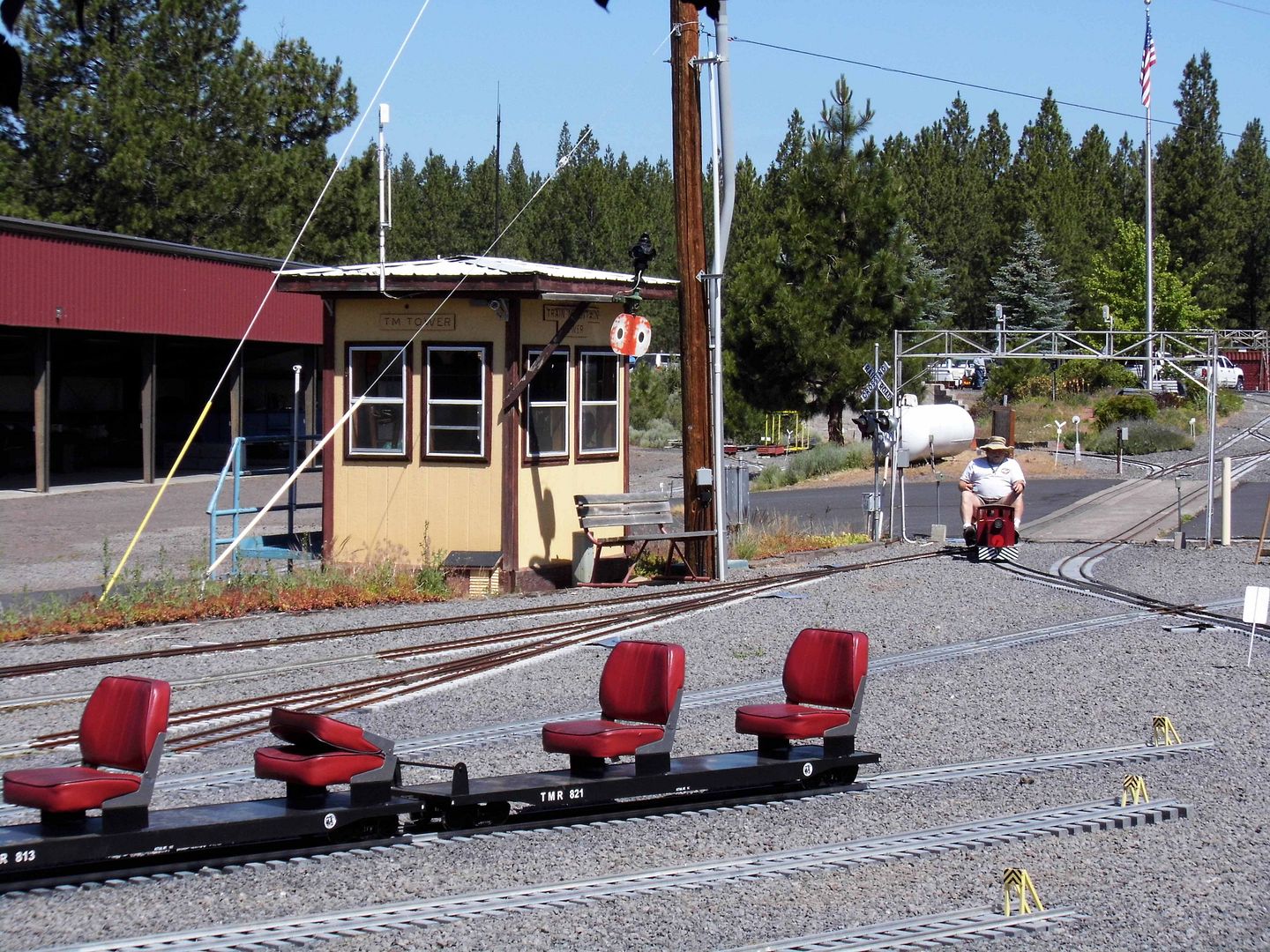 There was nothing to do but wait until it got back on track.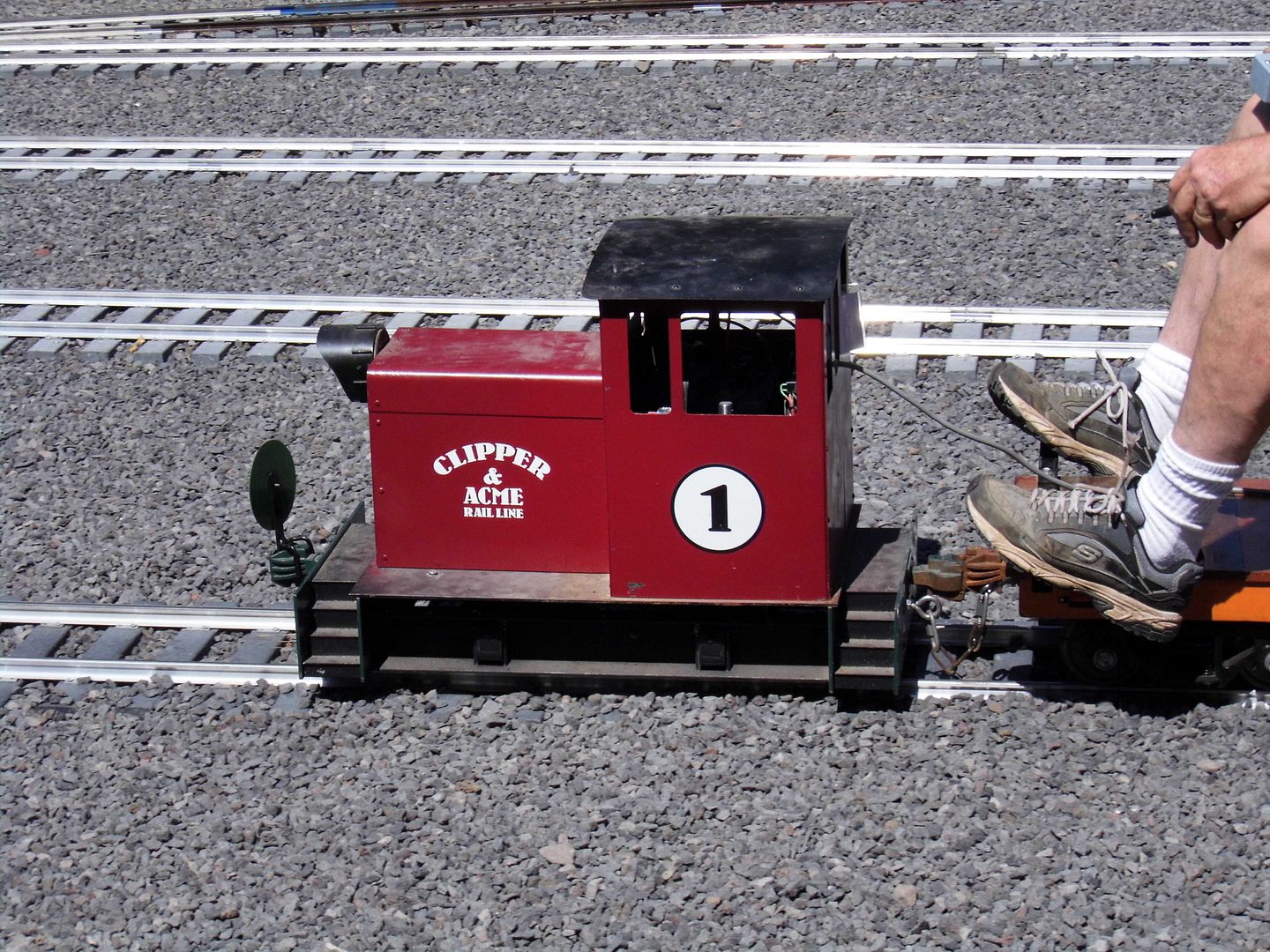 After all, anything can derail you in this life.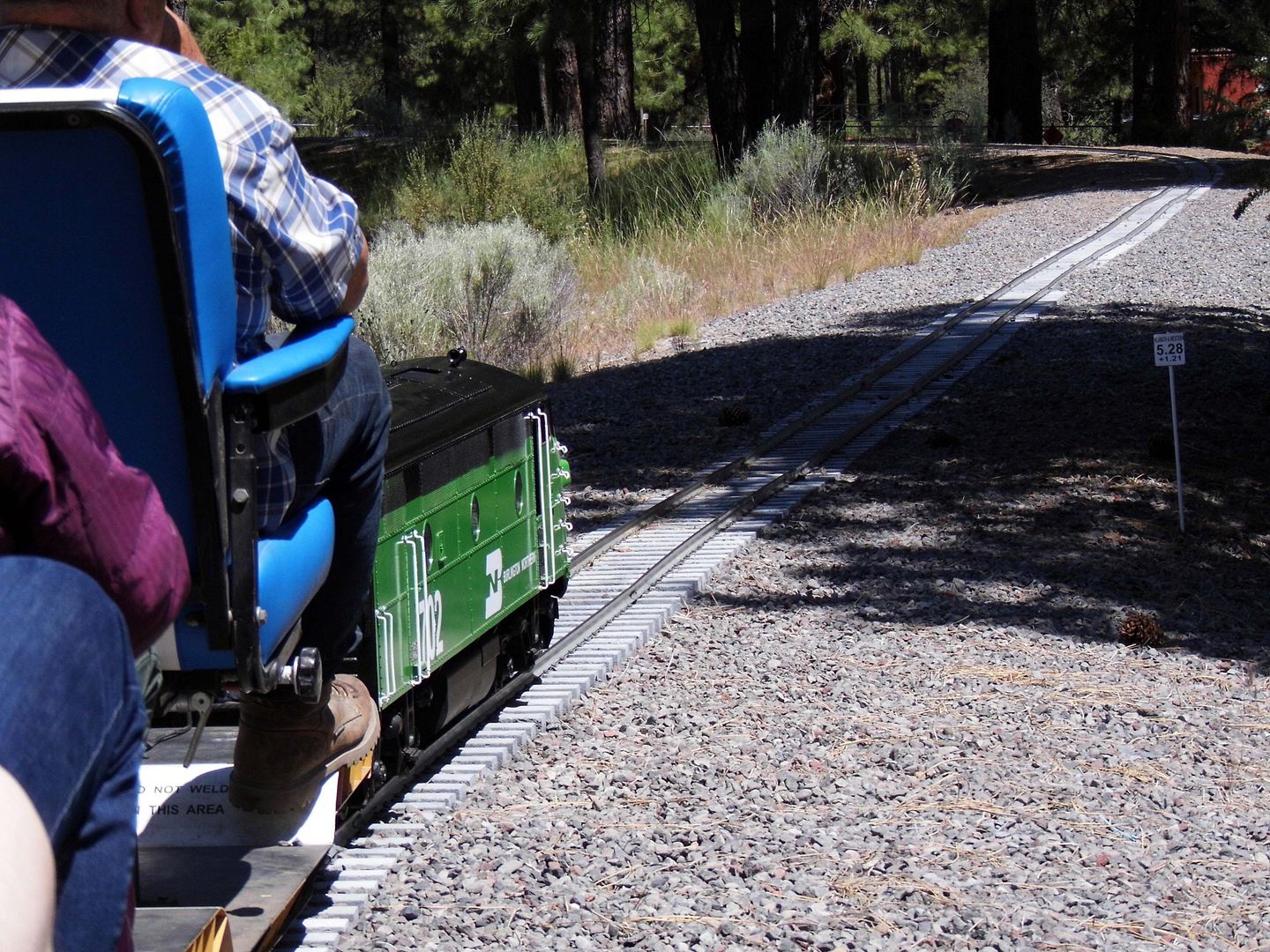 As a conductor, your load could be too heavy.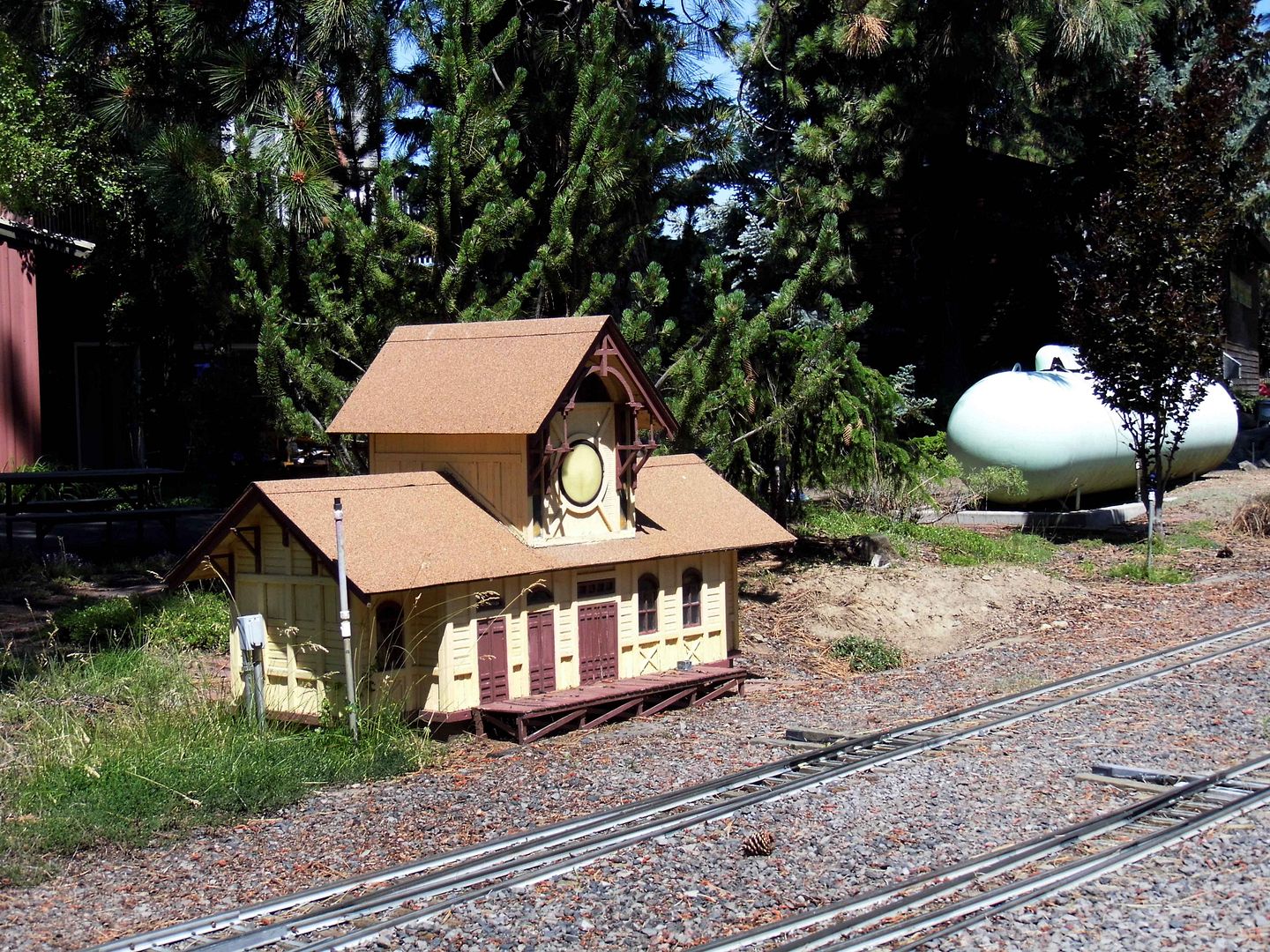 You could attempt to go faster than the speed limit (in this case, 7 mph).
Your equipment could fail. Or you could fail to operate it properly.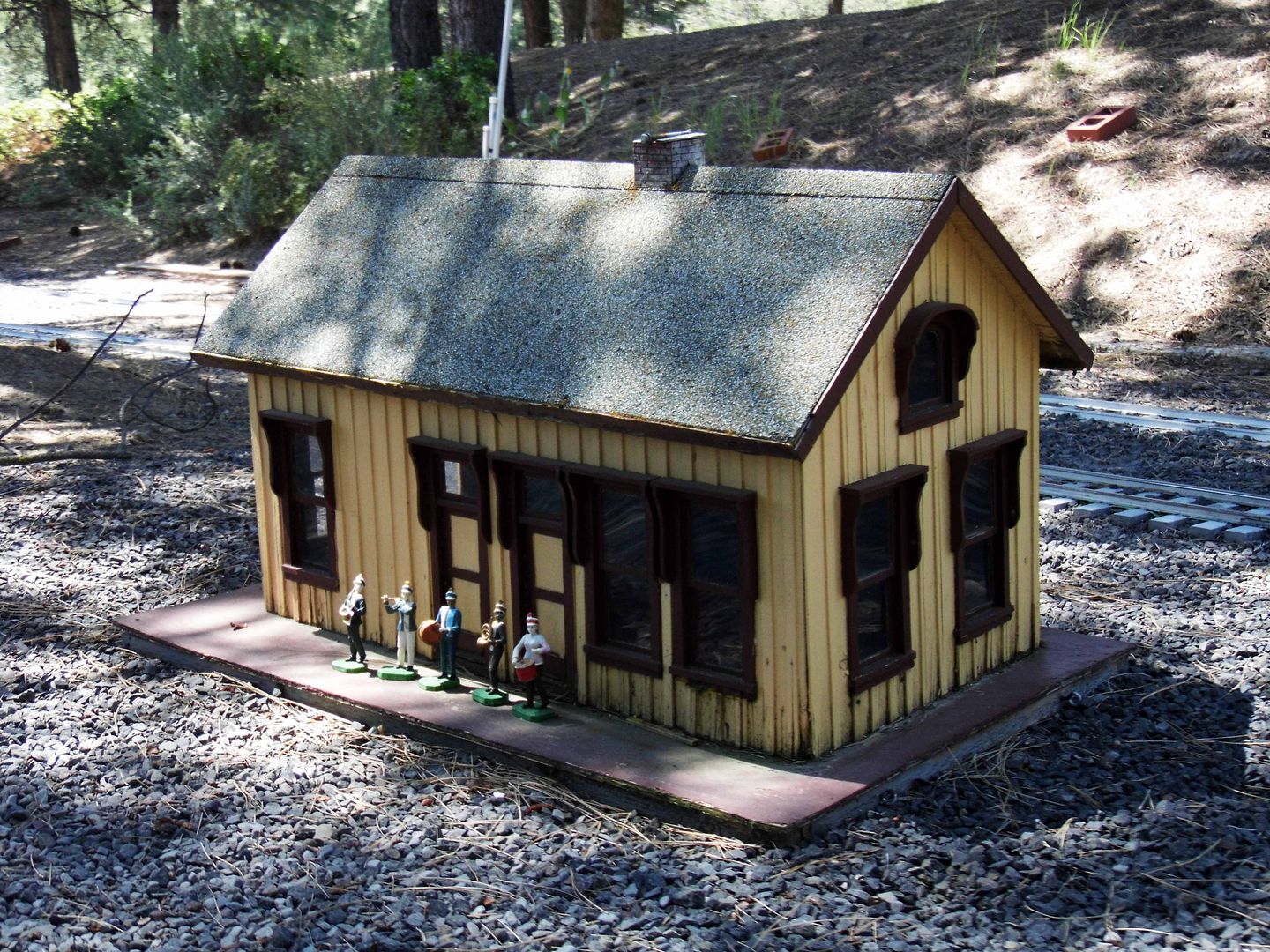 As a passenger, you could lean too far to one side or another...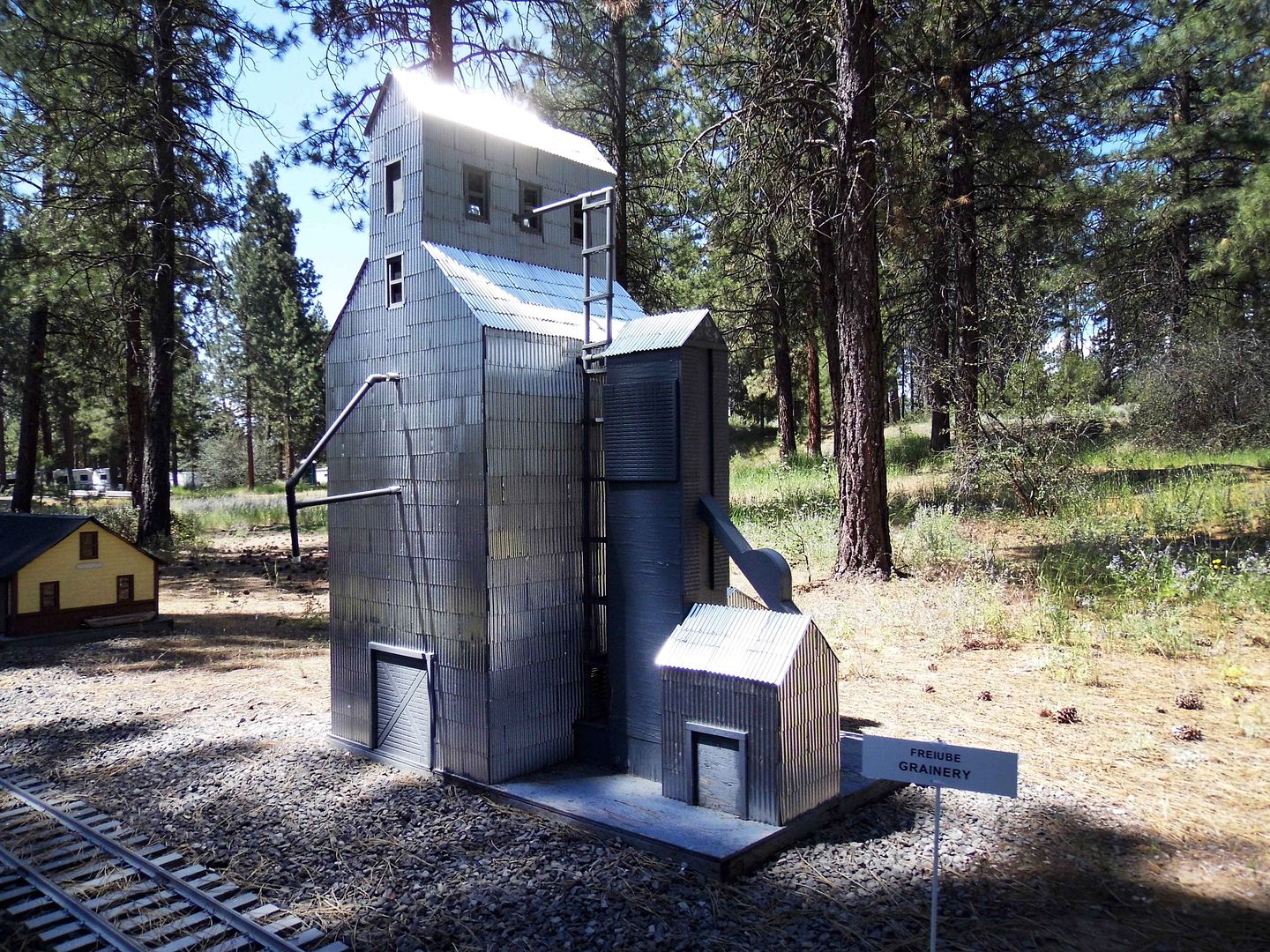 ...trying to get the perfect picture of the scenery as it passes by.
Absolutely
anything
could interfere with your ride—trespassers, aliens, trespassing aliens, wildlife, debris, and so on.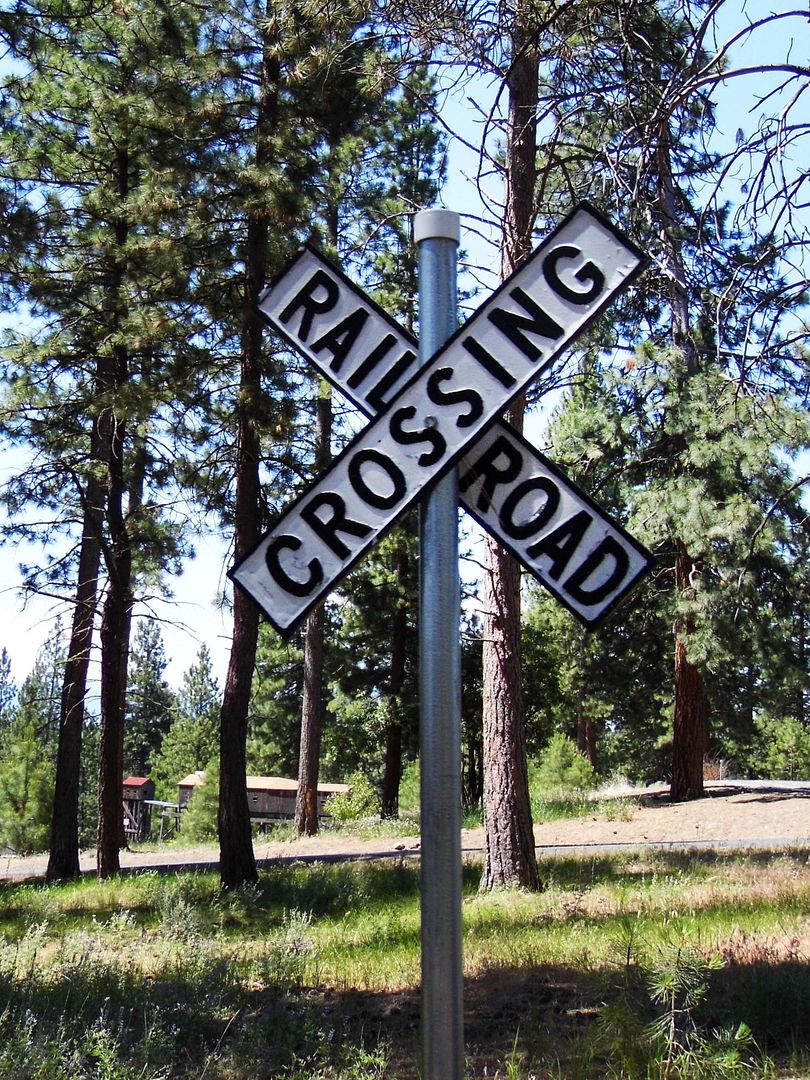 Everything that crosses your path can be a hazard. And everything you cross can imperil you.
Whether you're traveling under bridges...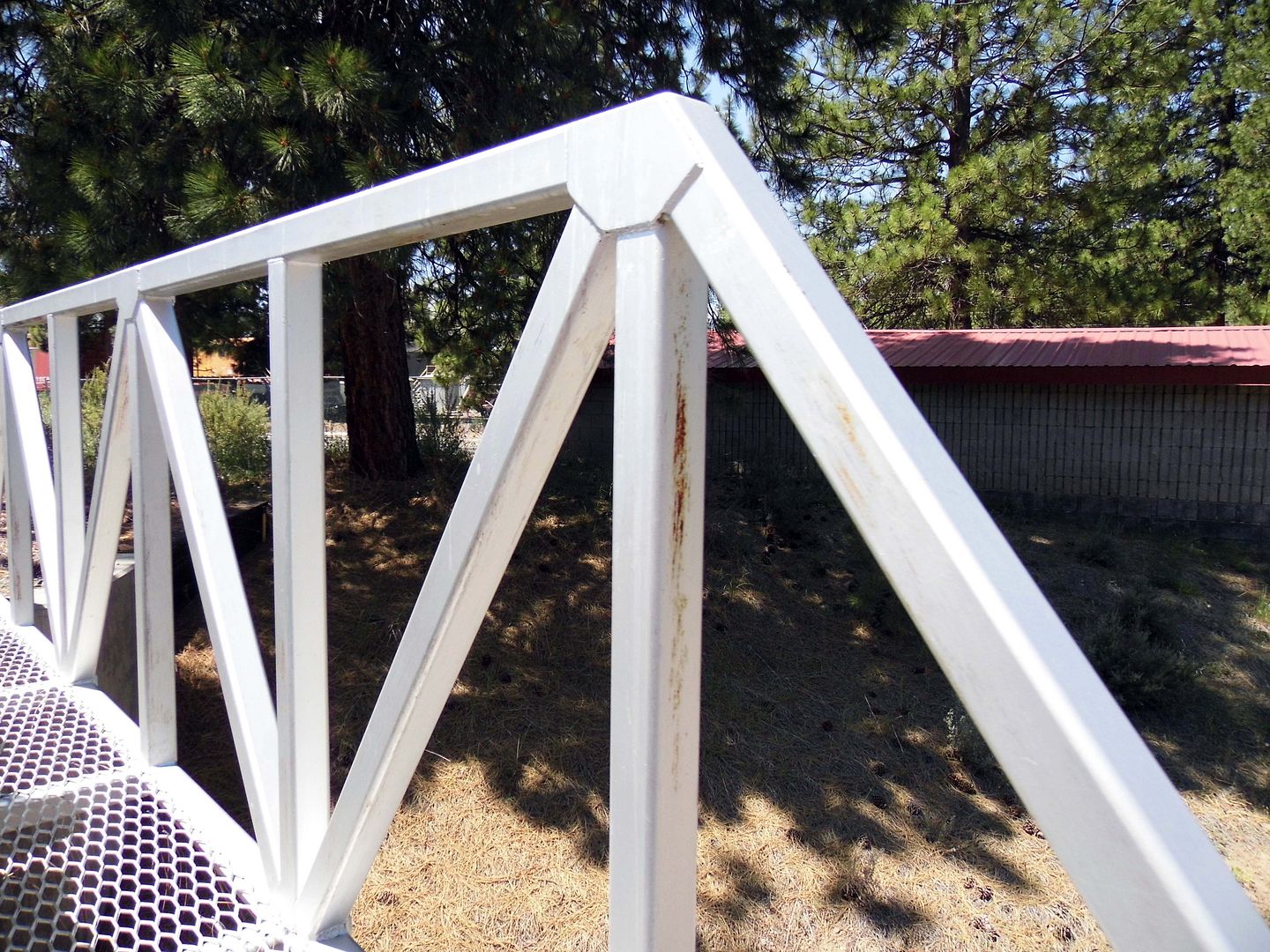 ...or over them...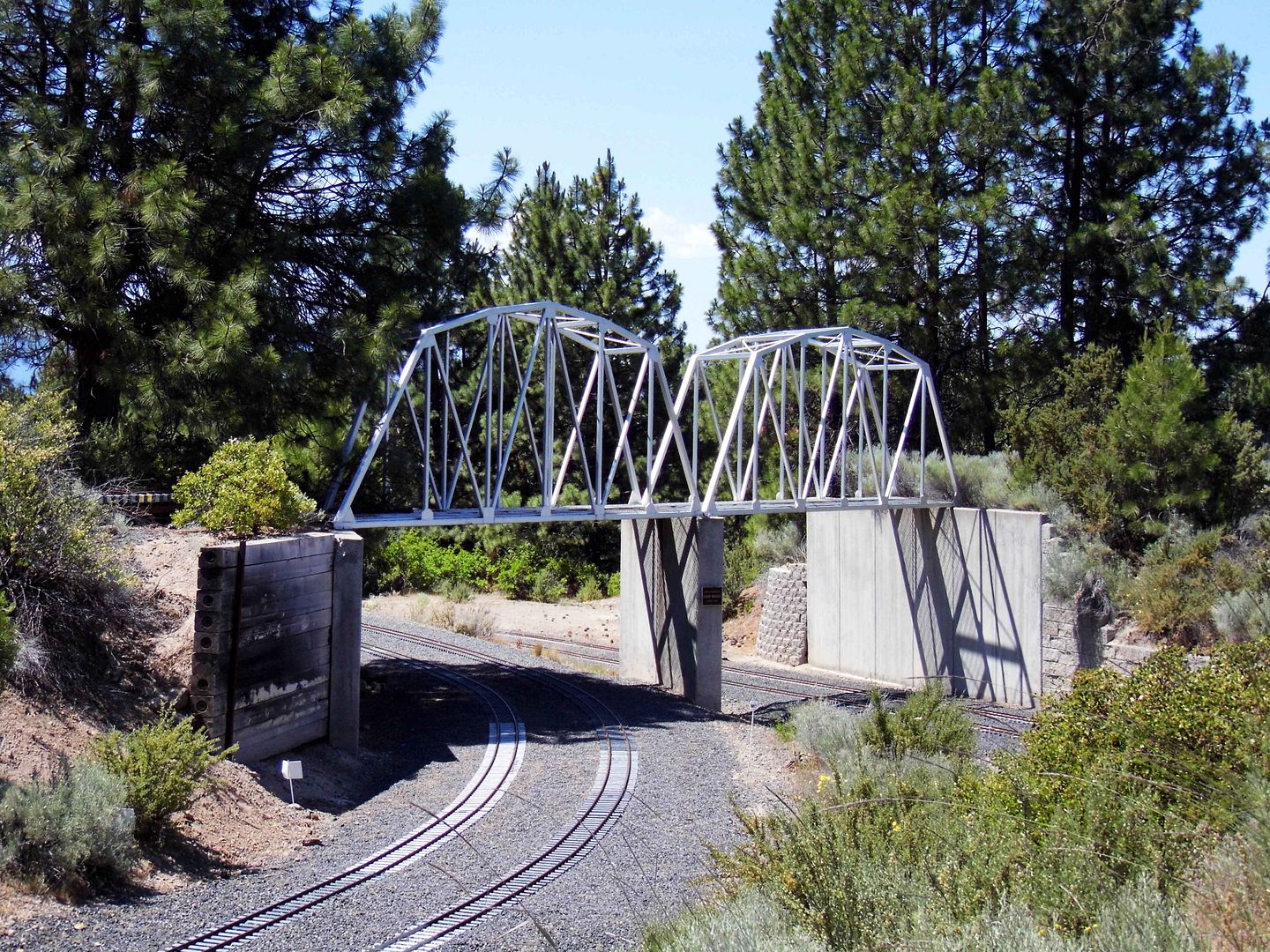 ...something will fail at some point.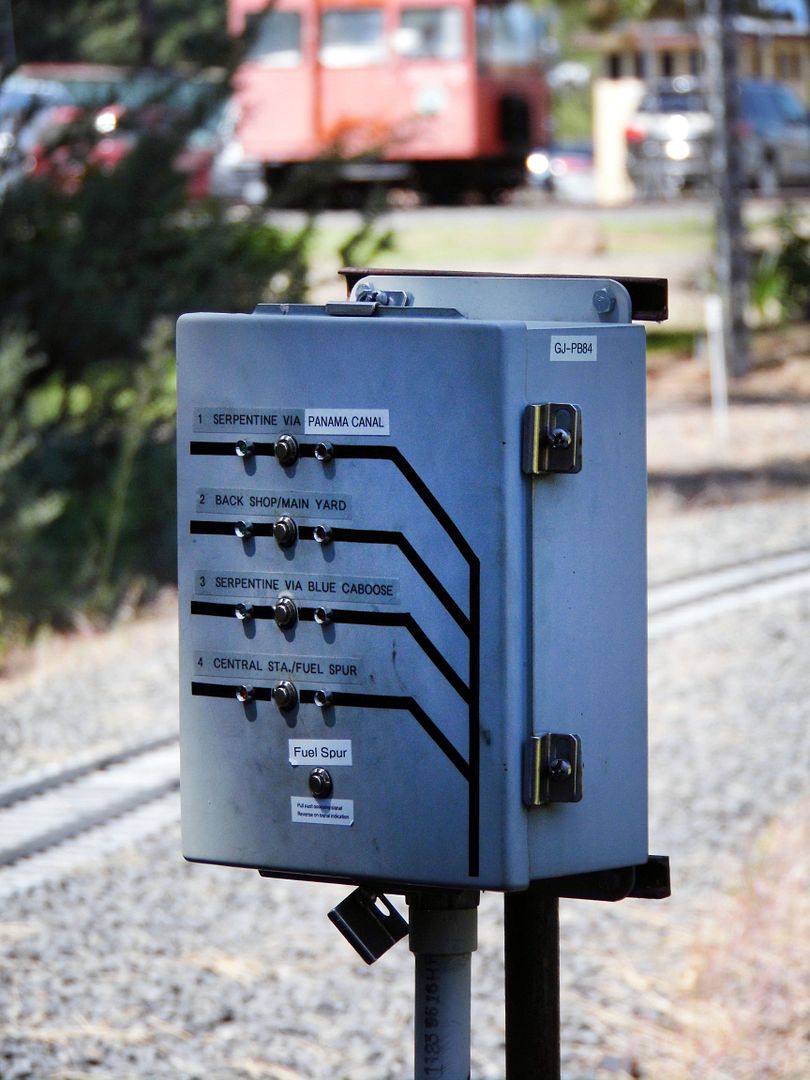 It might be the track, the signals, or any other infrastructure...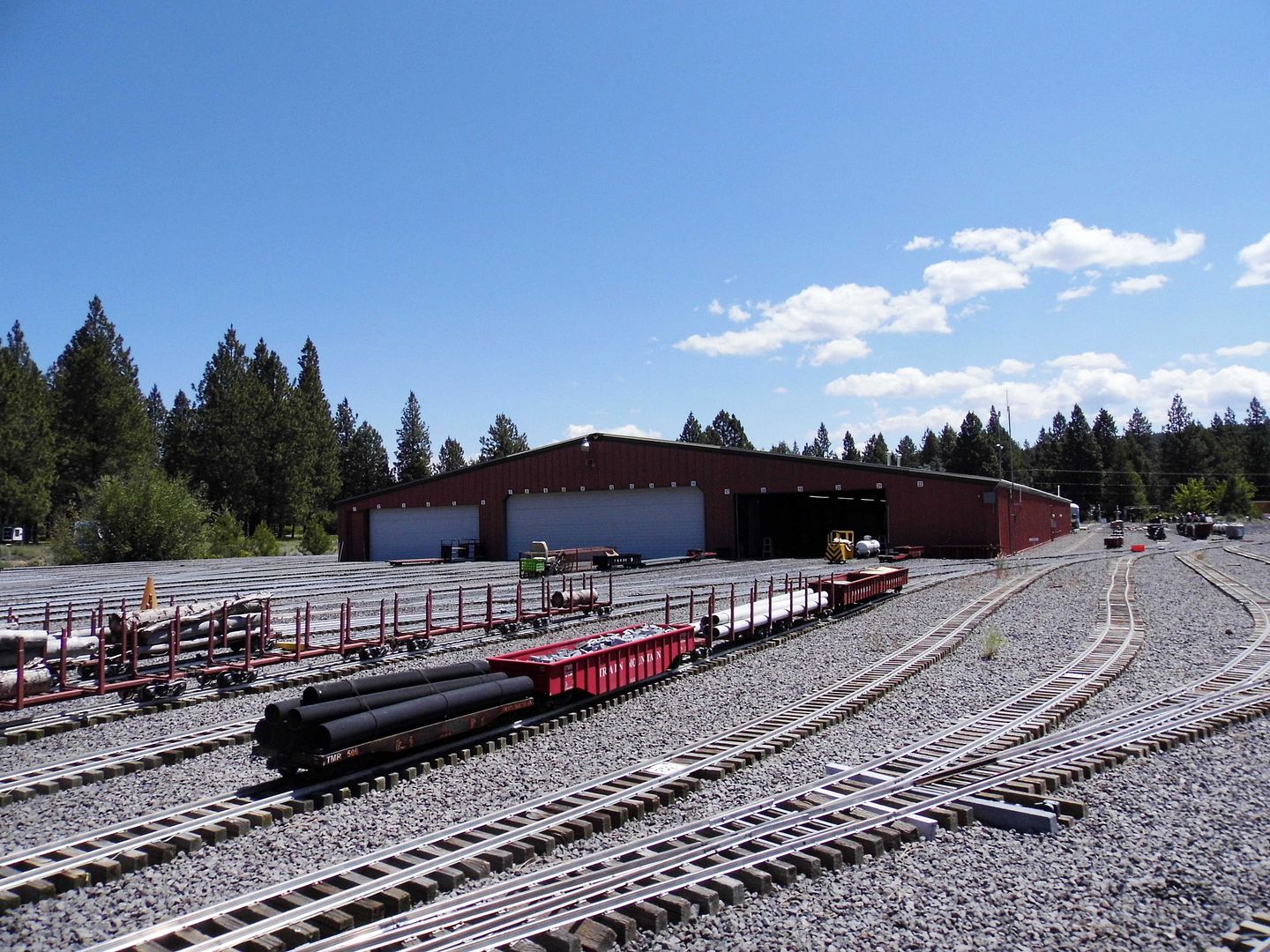 ...or it might be
you
.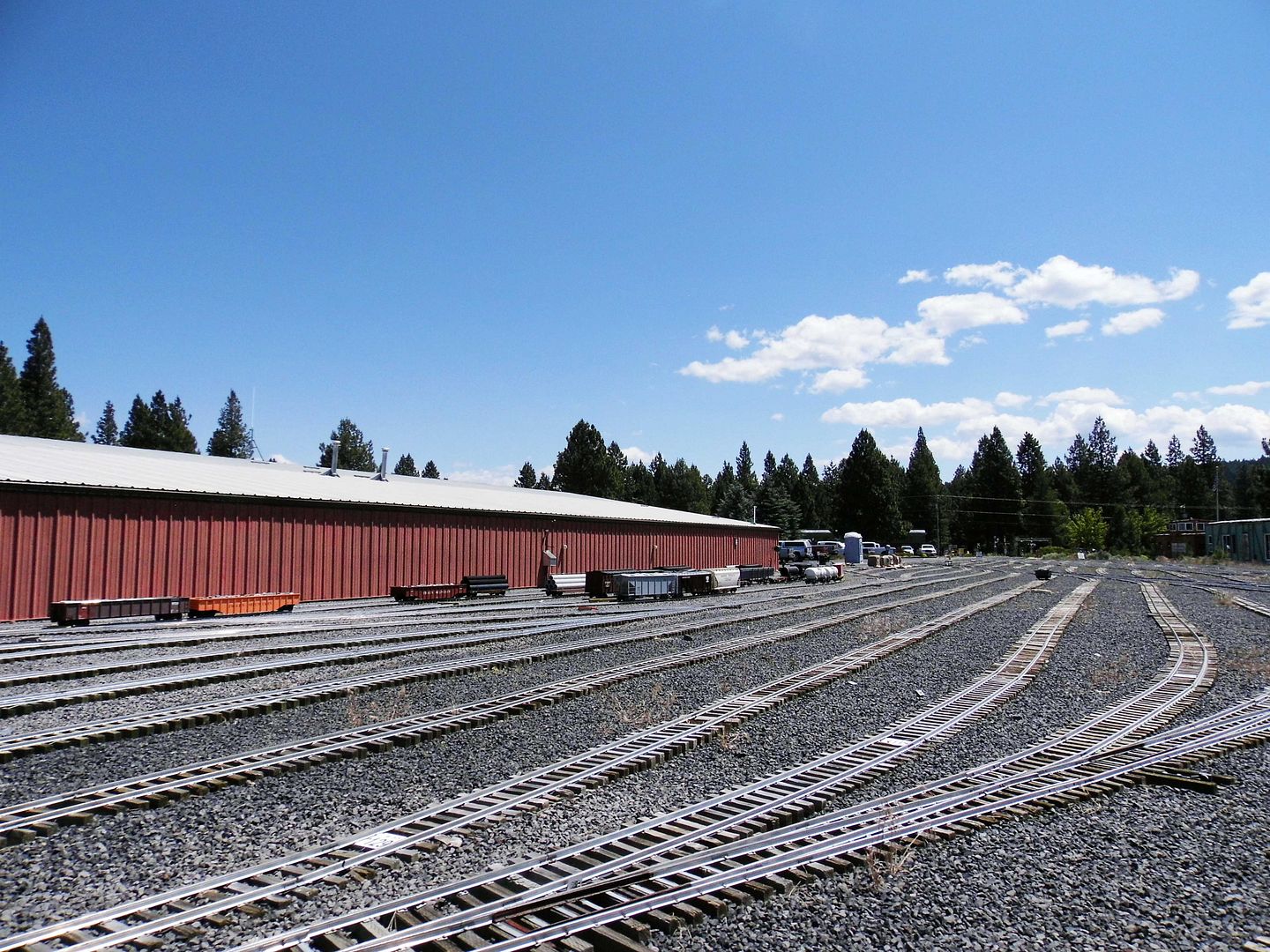 If it's the railroad itself, Train Mountain has a huge repair shop shed where hobbyists can come and work on their engines. Volunteers are also working to slowly replace all the old, worn out track throughout the Klamath and Western line.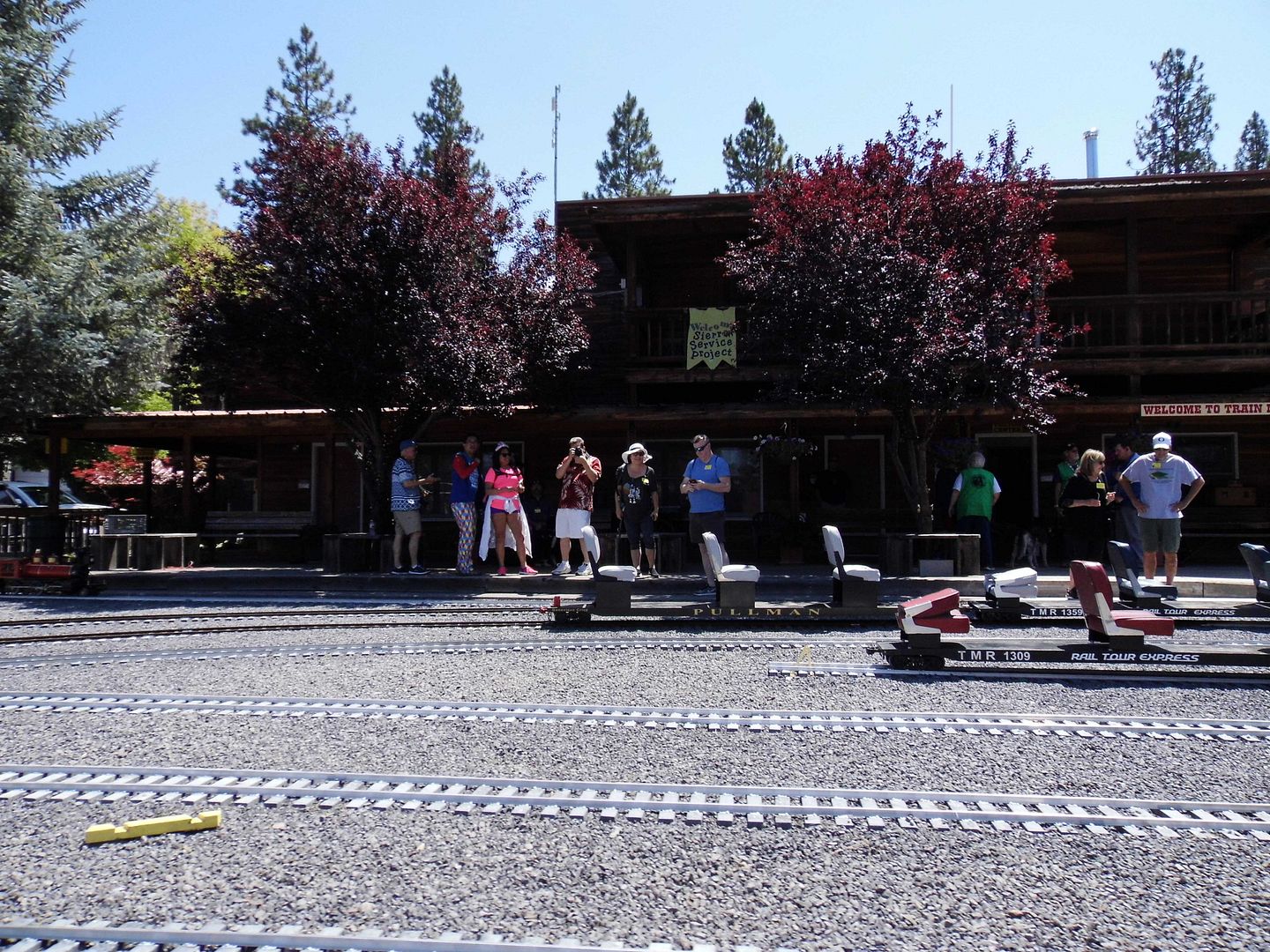 If your train derails at Train Mountain, the railroaders will find a way to get you back safely.
But if
you
get derailed and find yourself running off track somewhere else, you've got to be your own engineer.
Ring the bell, blow the whistle, flip the switch, or just get off the train.
Do whatever you've got to do to get back on track. No matter how long it takes.
Related Posts:
Photo Essay: Riding the Rails On a Model Scale in Orange County
A Travel Town Birthday in Griffith Park