Just in time for the Easter candy eggstravaganza, there's a new walk-through interactive experience at the Woodland Hills mall...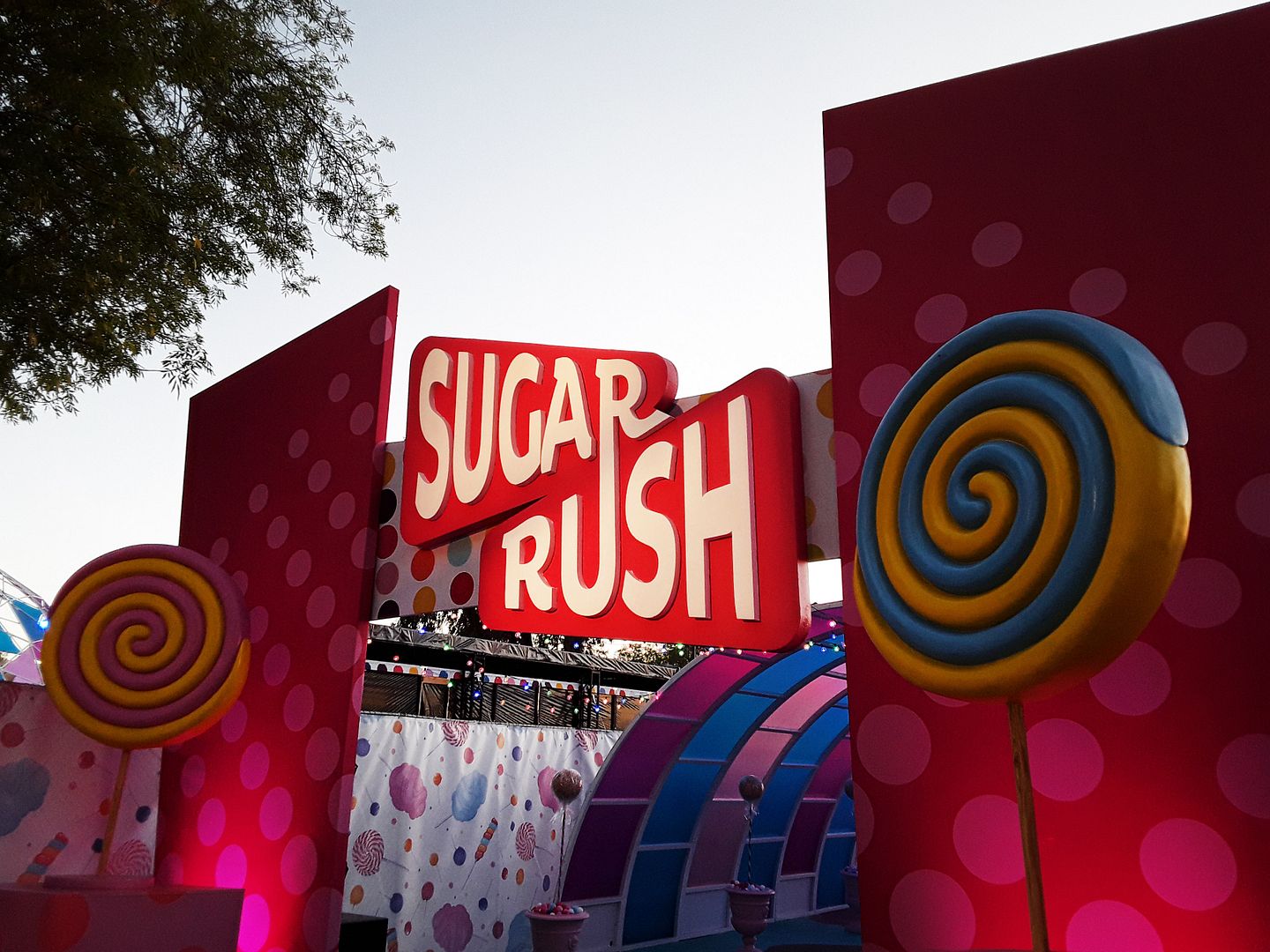 ...where at the end of last year I drove through tunnels and pathways decorated for
Halloween
and
Christmas
.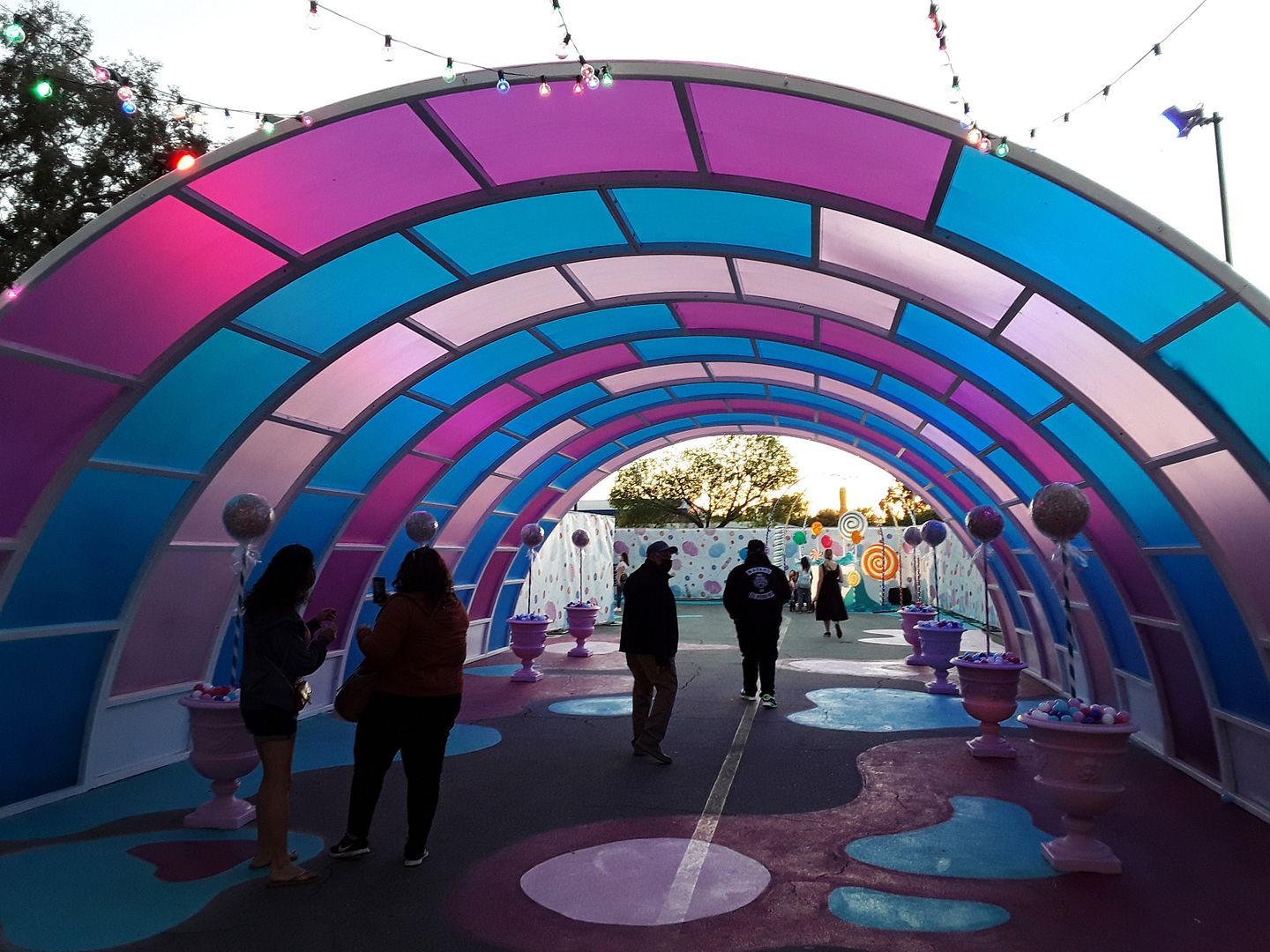 It's called "Sugar Rush," and I was lucky enough to be invited to come check it out on foot this week upon its opening.
To be honest, I wasn't there for the larger-than-life-sized candy. I was just up for anything a little different—and was happy to go along for the ride, no matter what it was.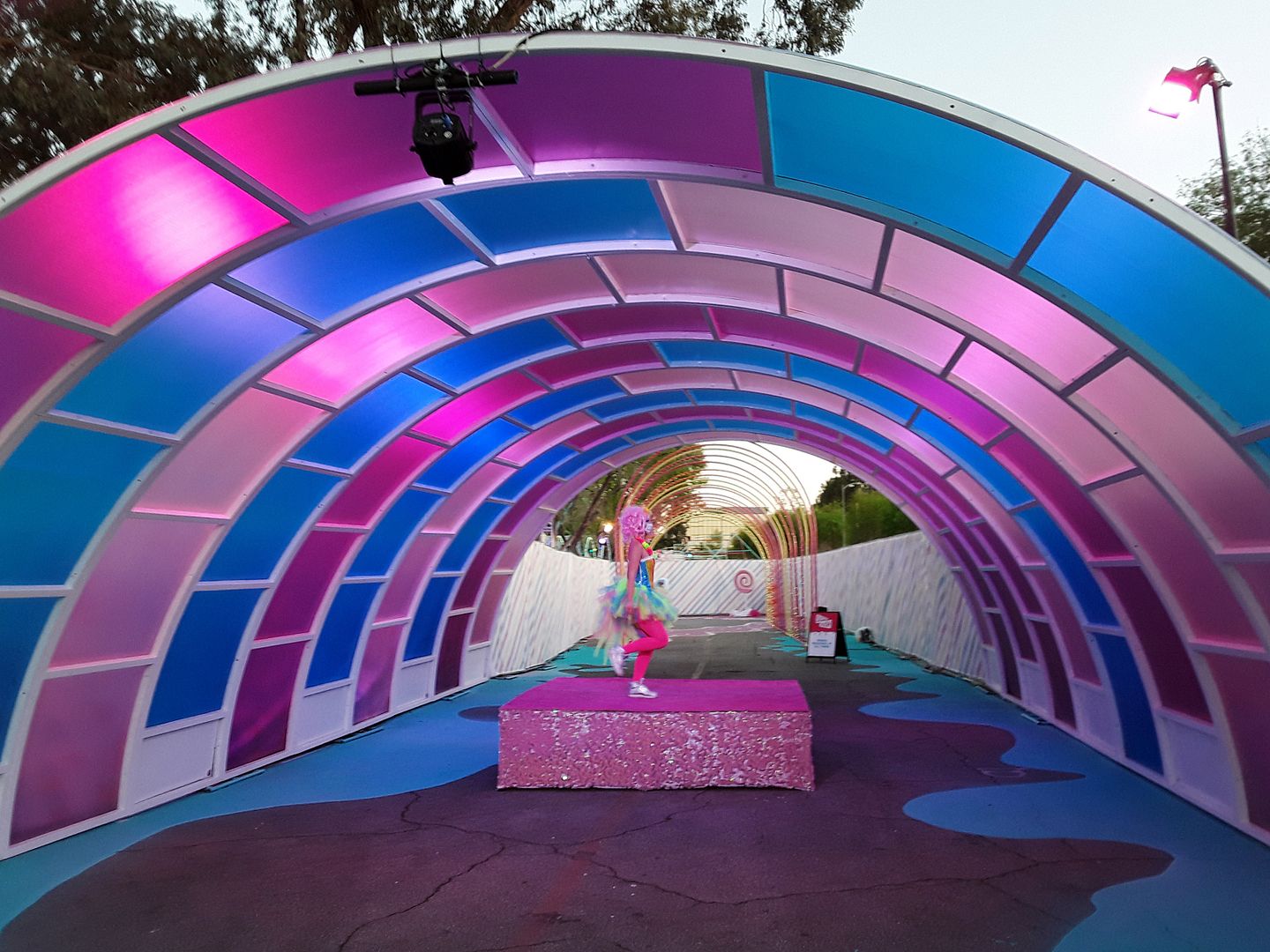 Across its 40,000+ square feet, this "candytropolis" has taken over the former Westfield Topanga mall parking lot with colorful tunnels...
...dancing fantasy characters...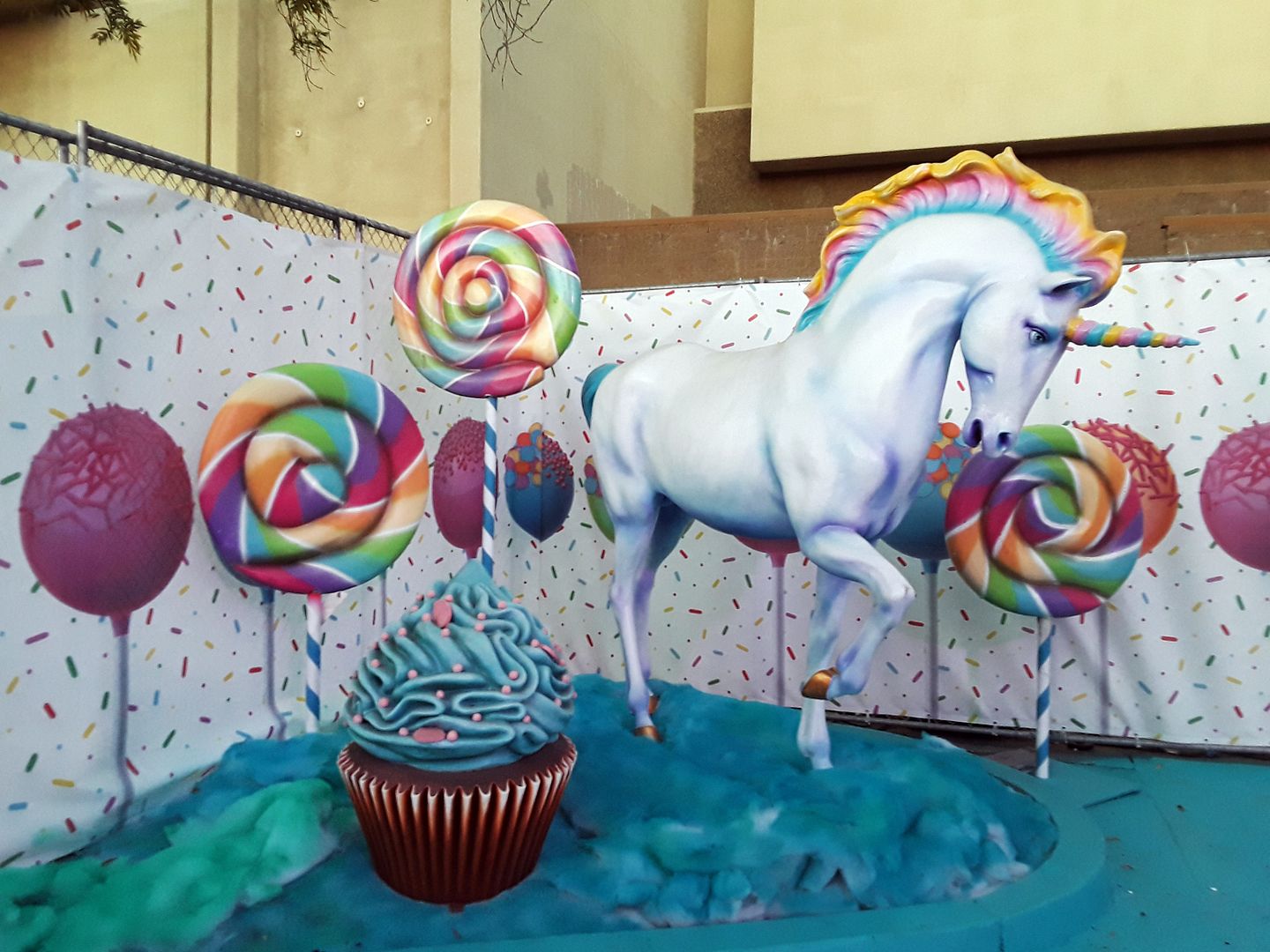 ...mythical creatures...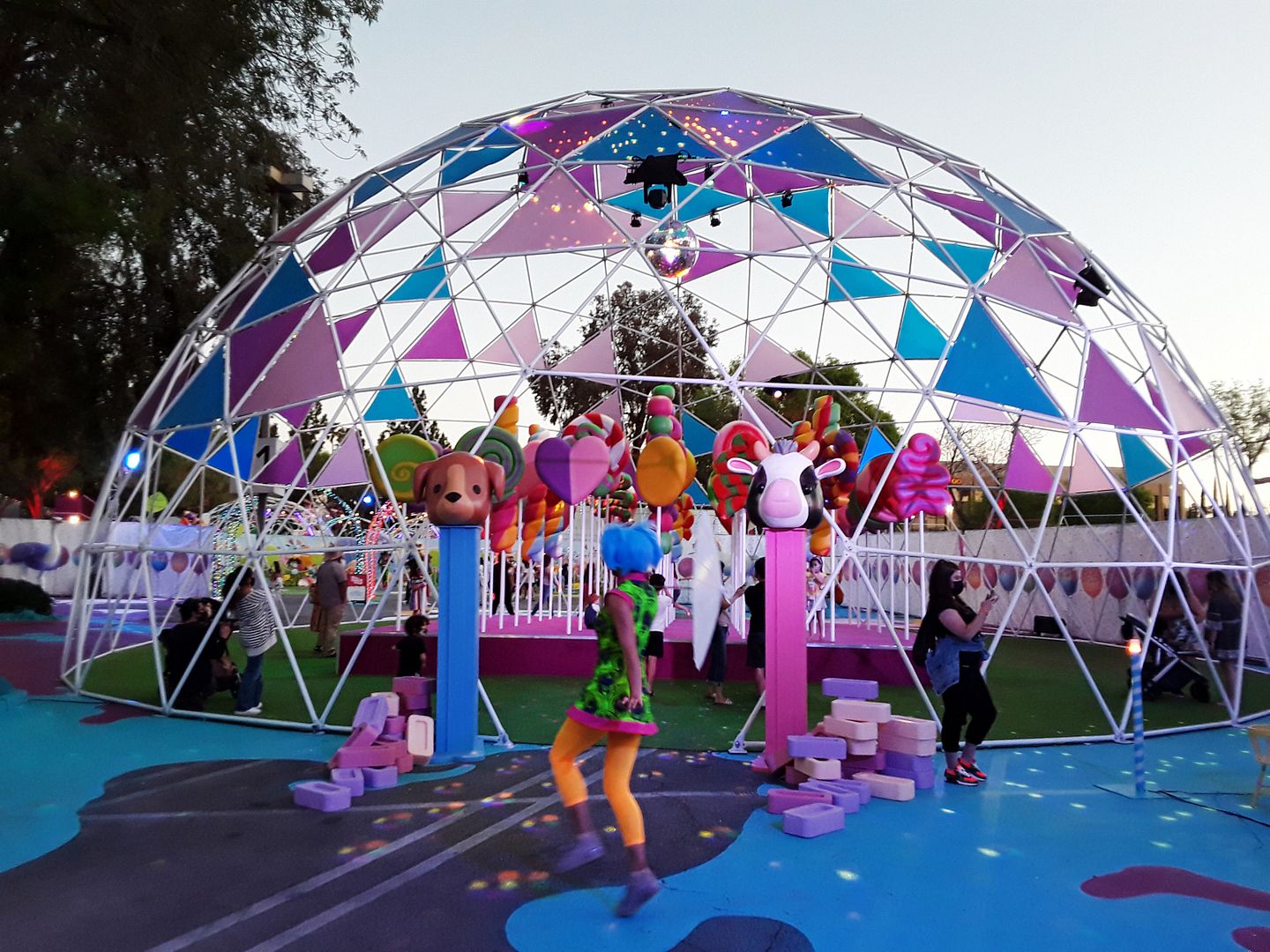 ...and, of course, candy throughout themed areas like "Bonbon Street" and "Gumdrop Park."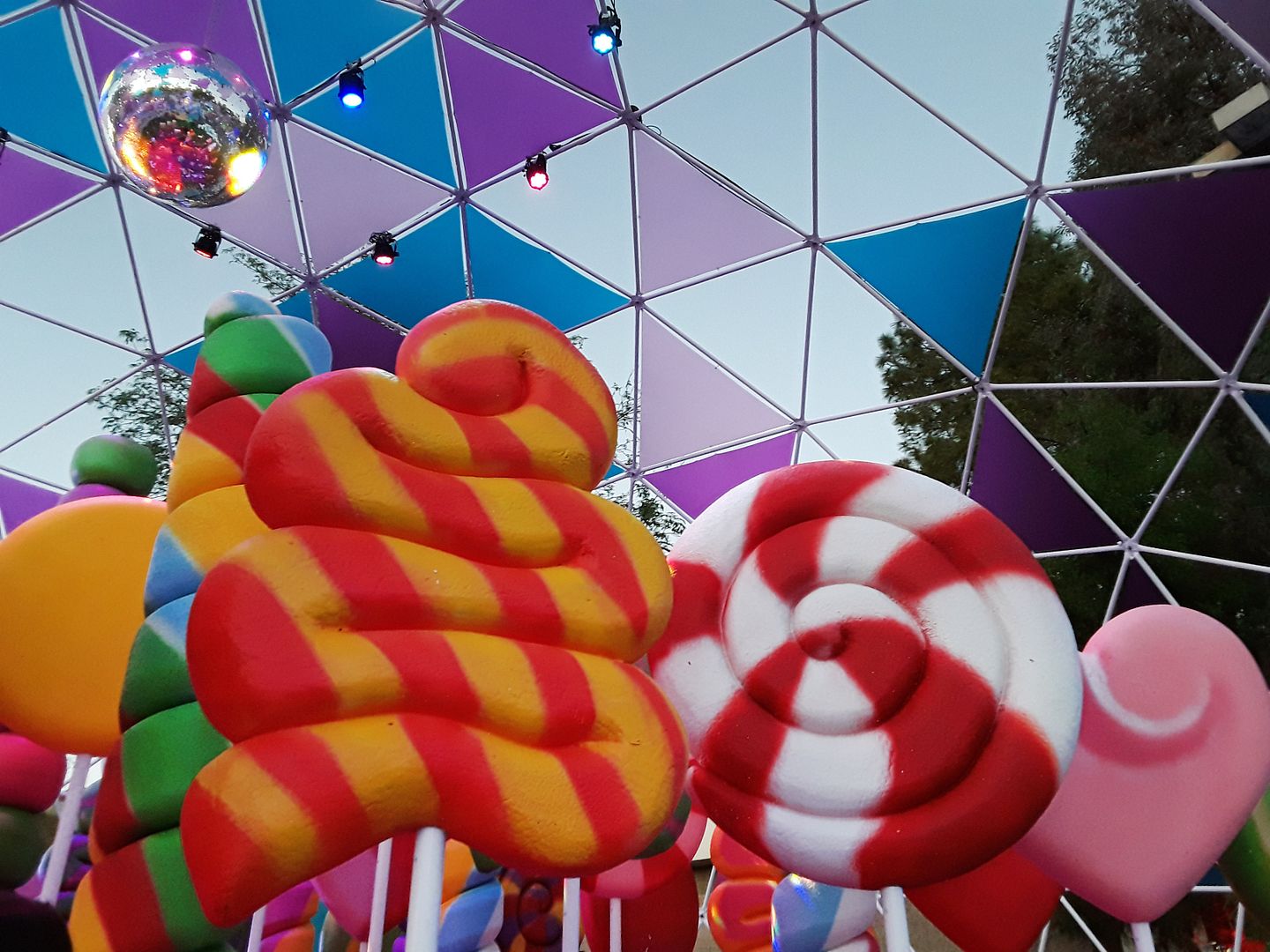 There's a platform you can climb up onto where lollipops and other confections on sticks stand tall like that famous
streetlight
sculpture in front of the LA county museum of art.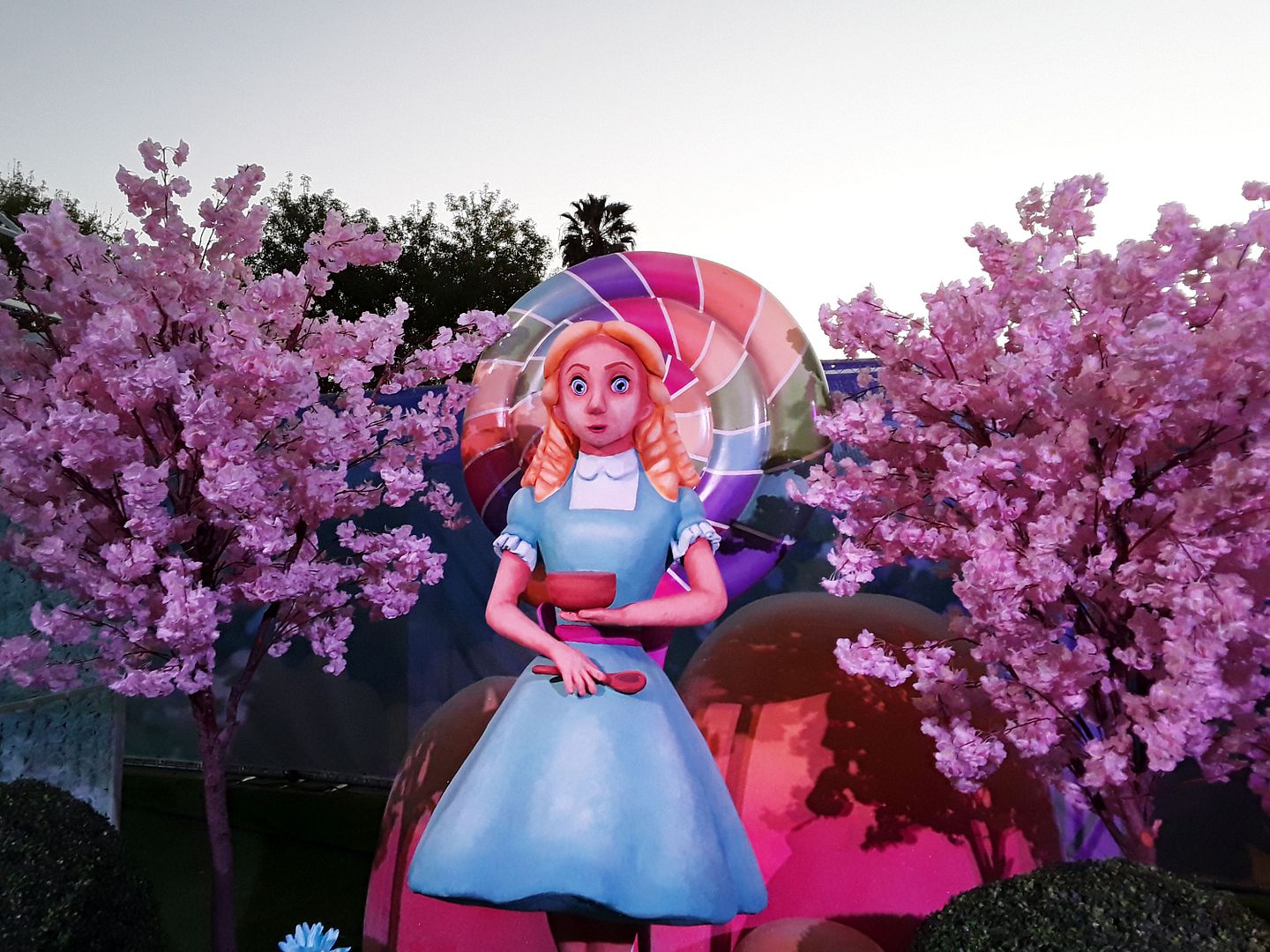 Maybe it's better to admire the sweet creations in full daylight...
...or maybe it's better to let them fully glow in the night...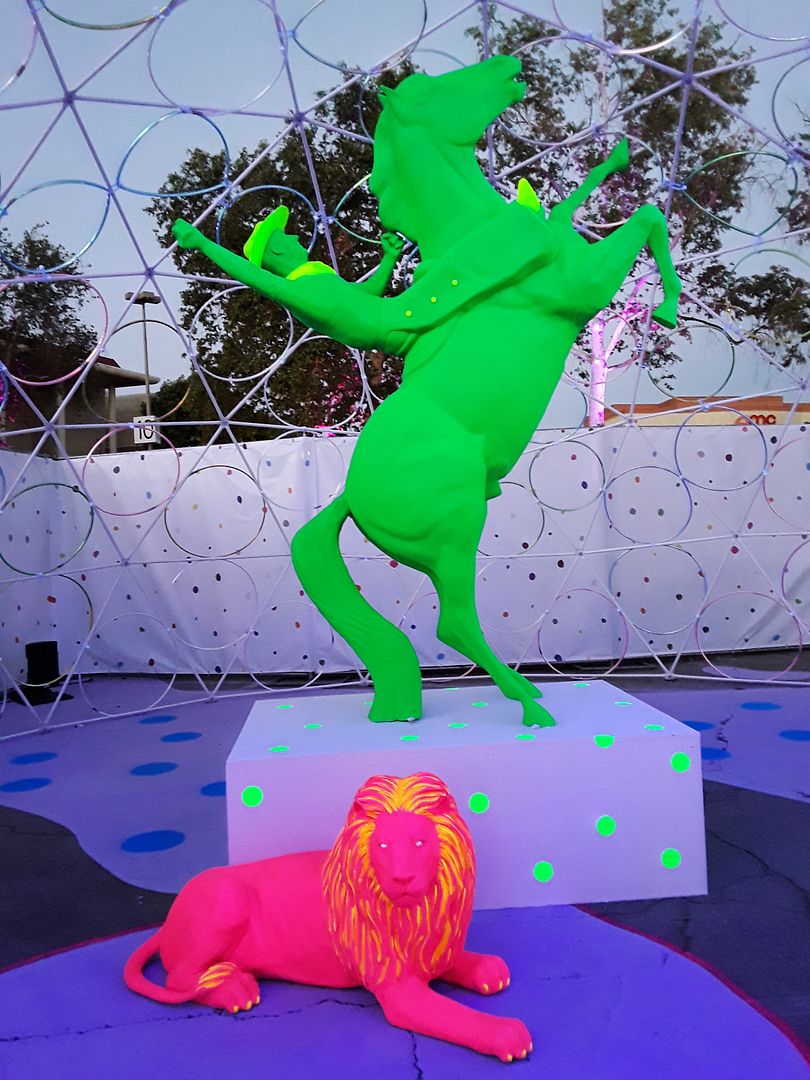 ...but I enjoyed witnessing the spectacle during that in-between period...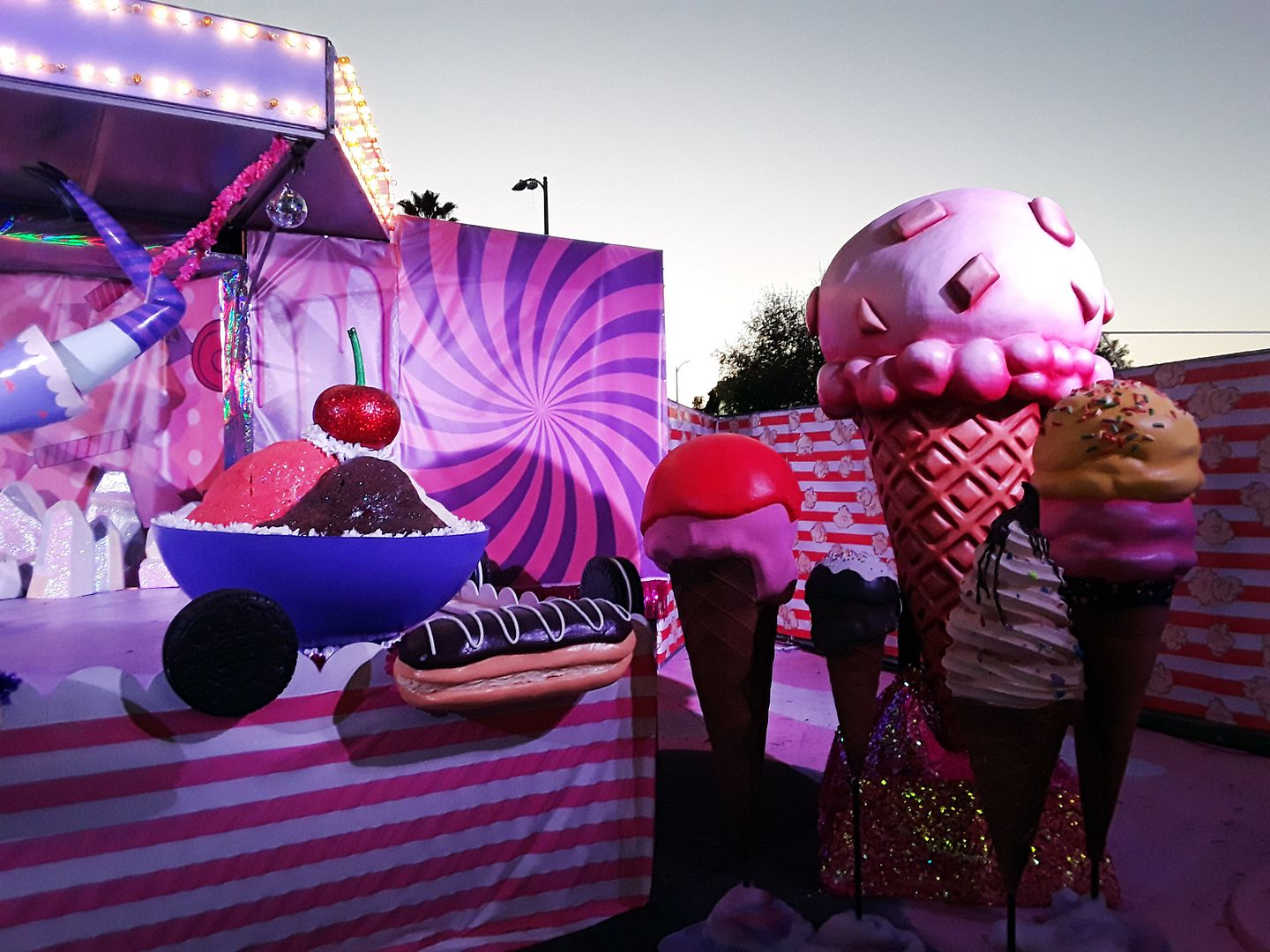 ...when the light comes from both within and from without.
But as the darkness set in...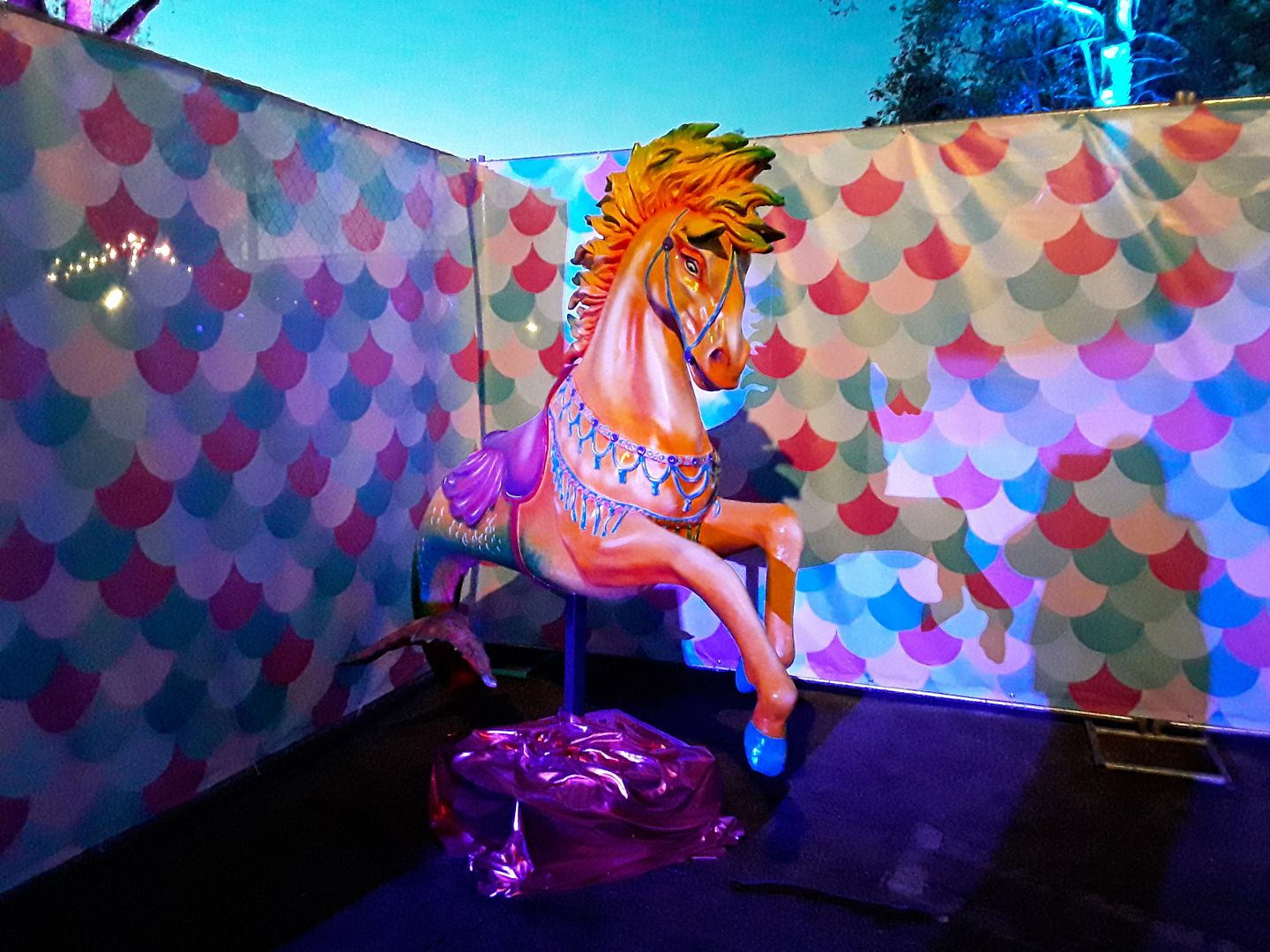 ...a darker side of the whimsy began to emerge.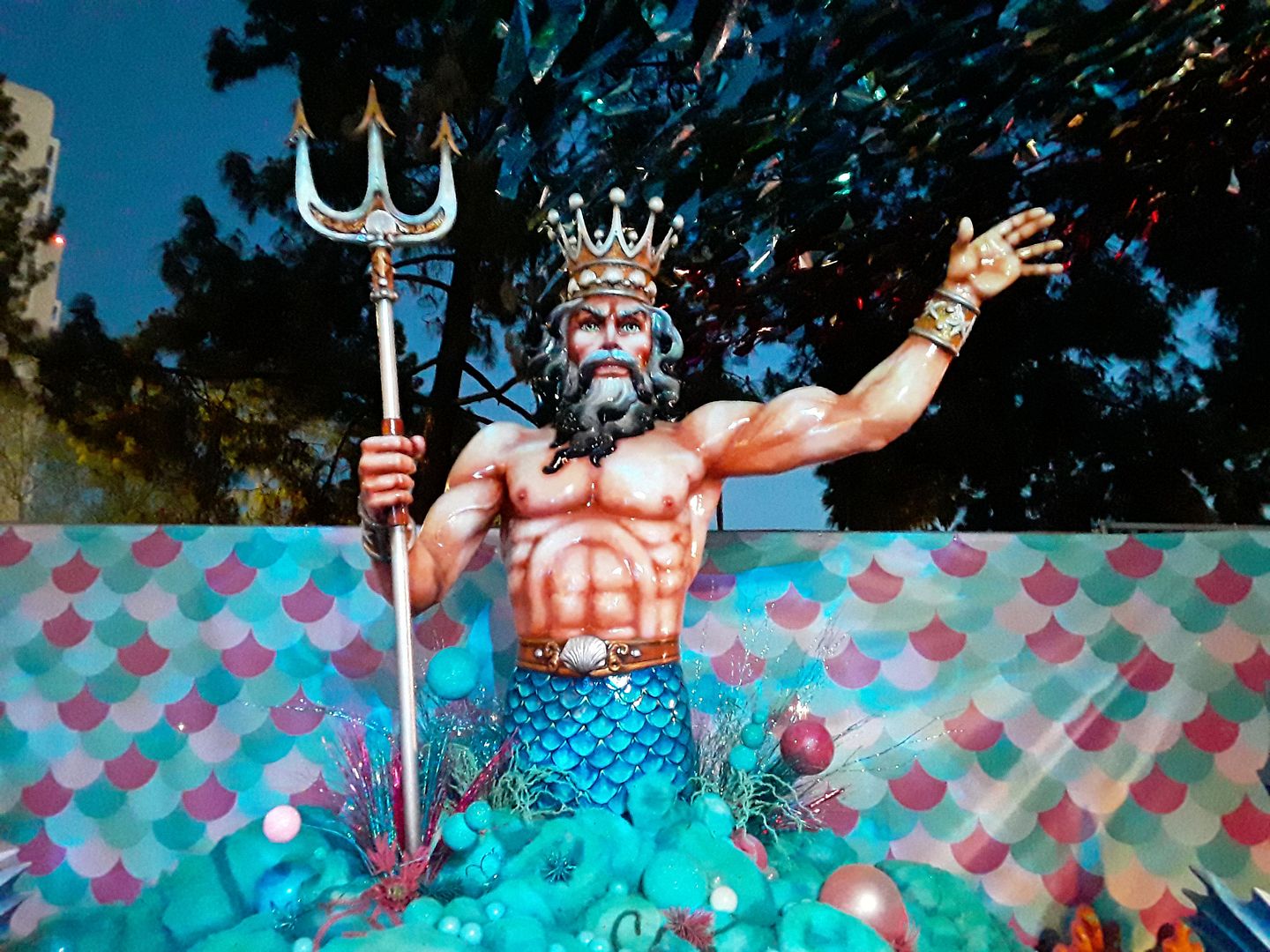 I started to wonder if the ocean could really be made of turquoise-colored gumball bubbles and stretched taffy waves...
...and whether there was ever just really one way out of any given tunnel.
A delightful way to spend a Thursday night.