Los Angeles Magazine
calls the Arroyo Seco miniature golf course "a living artifact that vibrates with the memories of a thousand bygone childhoods."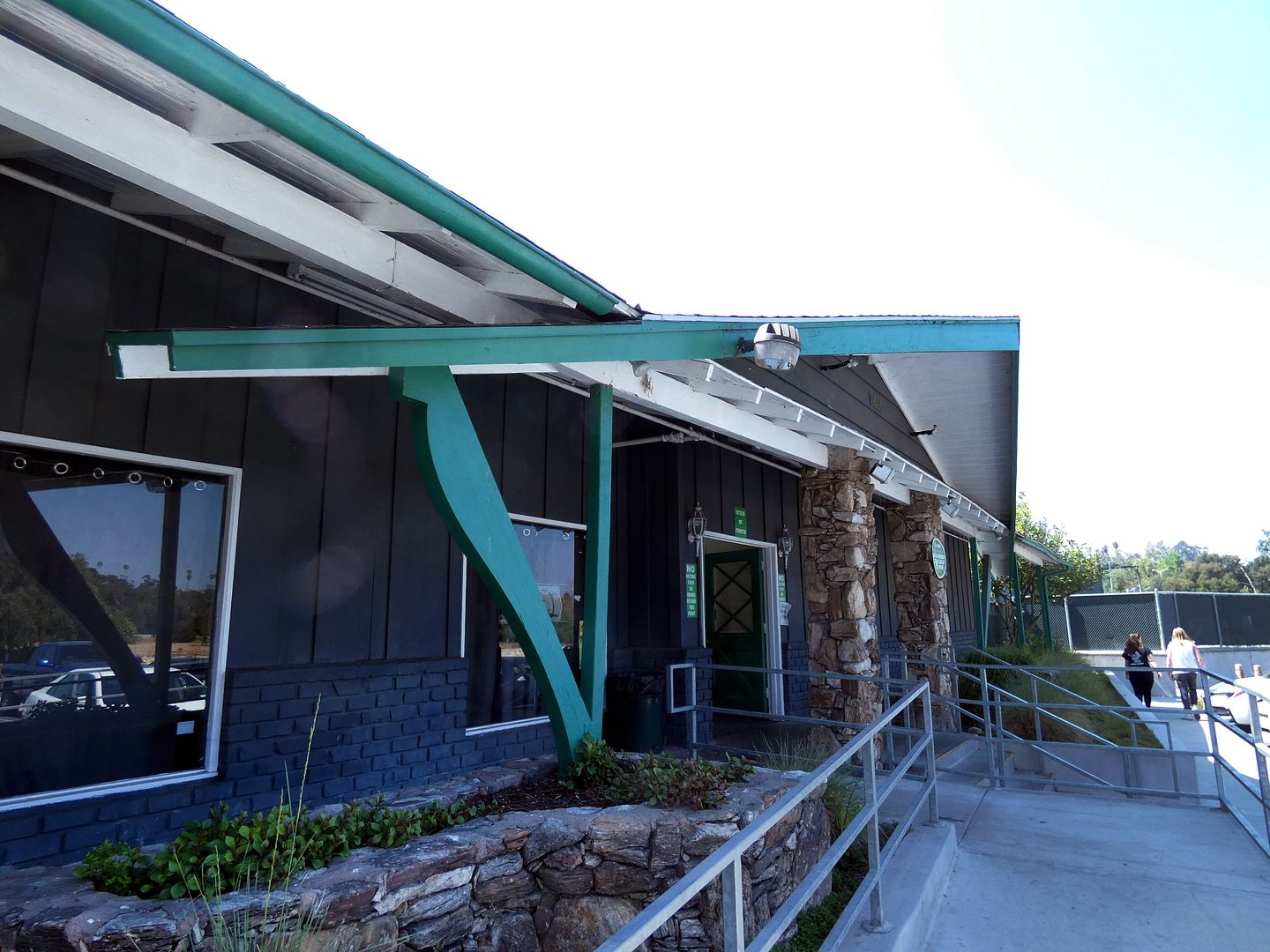 I couldn't have put it better myself.
My parents never took me to putt-putt—but my high school was adjacent to a city park that had a 9-hole regular golf course, so sometimes gym class involved golfing.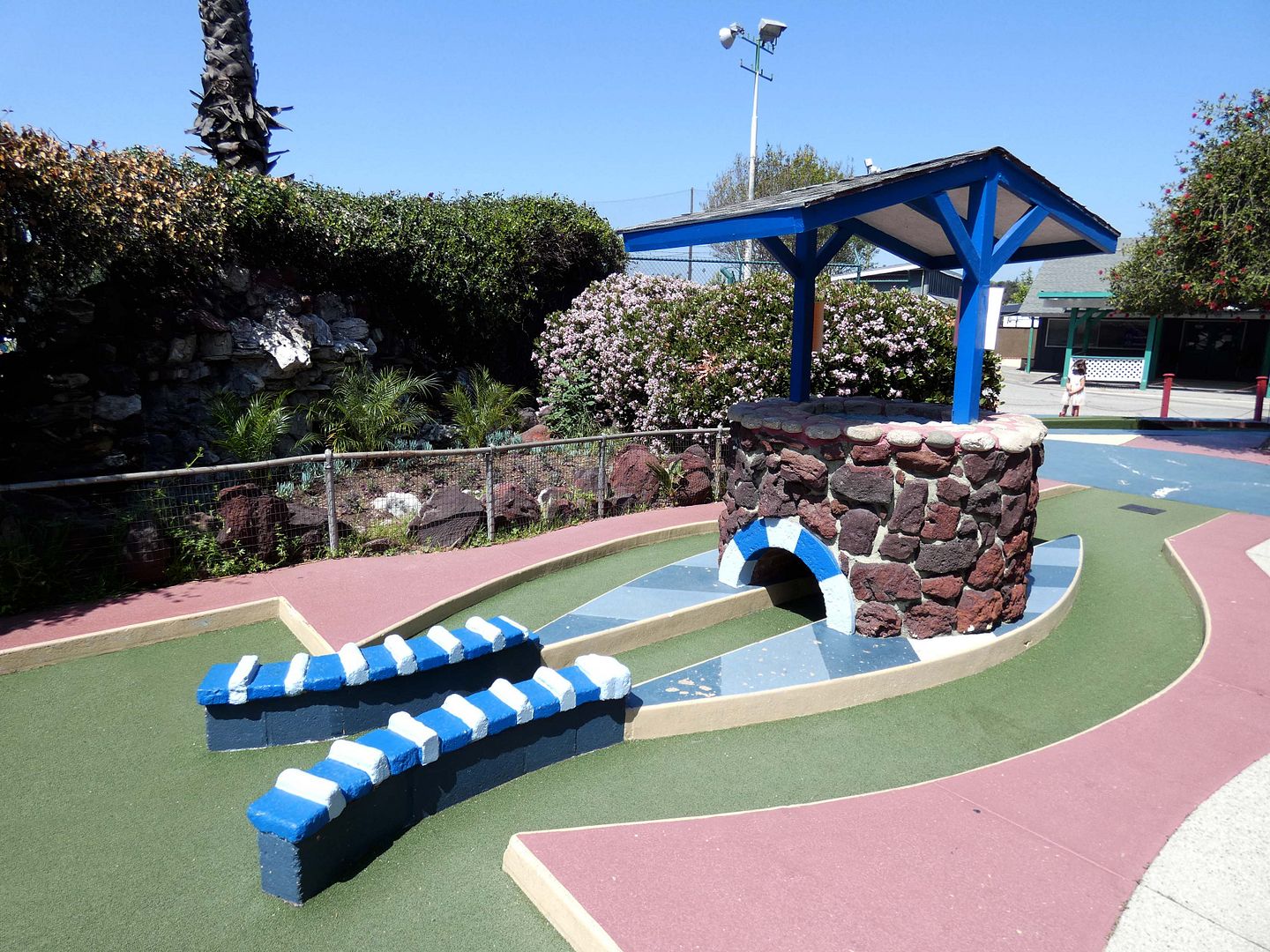 I had a knack for it back then—as I have with archery and
shooting
—but until a couple of weekends ago, I hadn't golfed or mini-golfed in probably 15 years.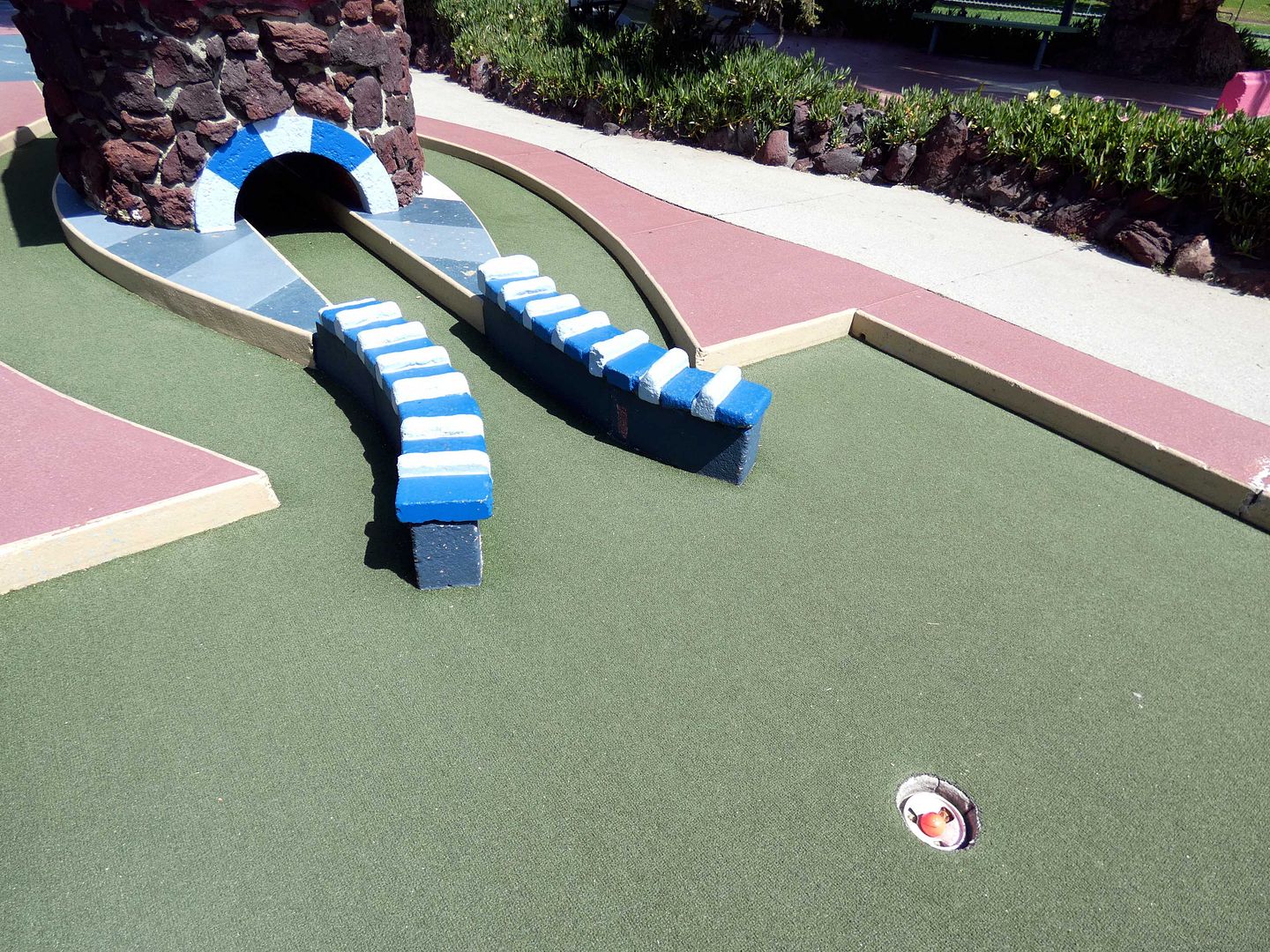 I haven't putted at all in the 10 years since I moved to California—so it was about time I take a swing at the 9 holes at Arroyo Seco, which has been entertaining families in the city of South Pasadena since 1955.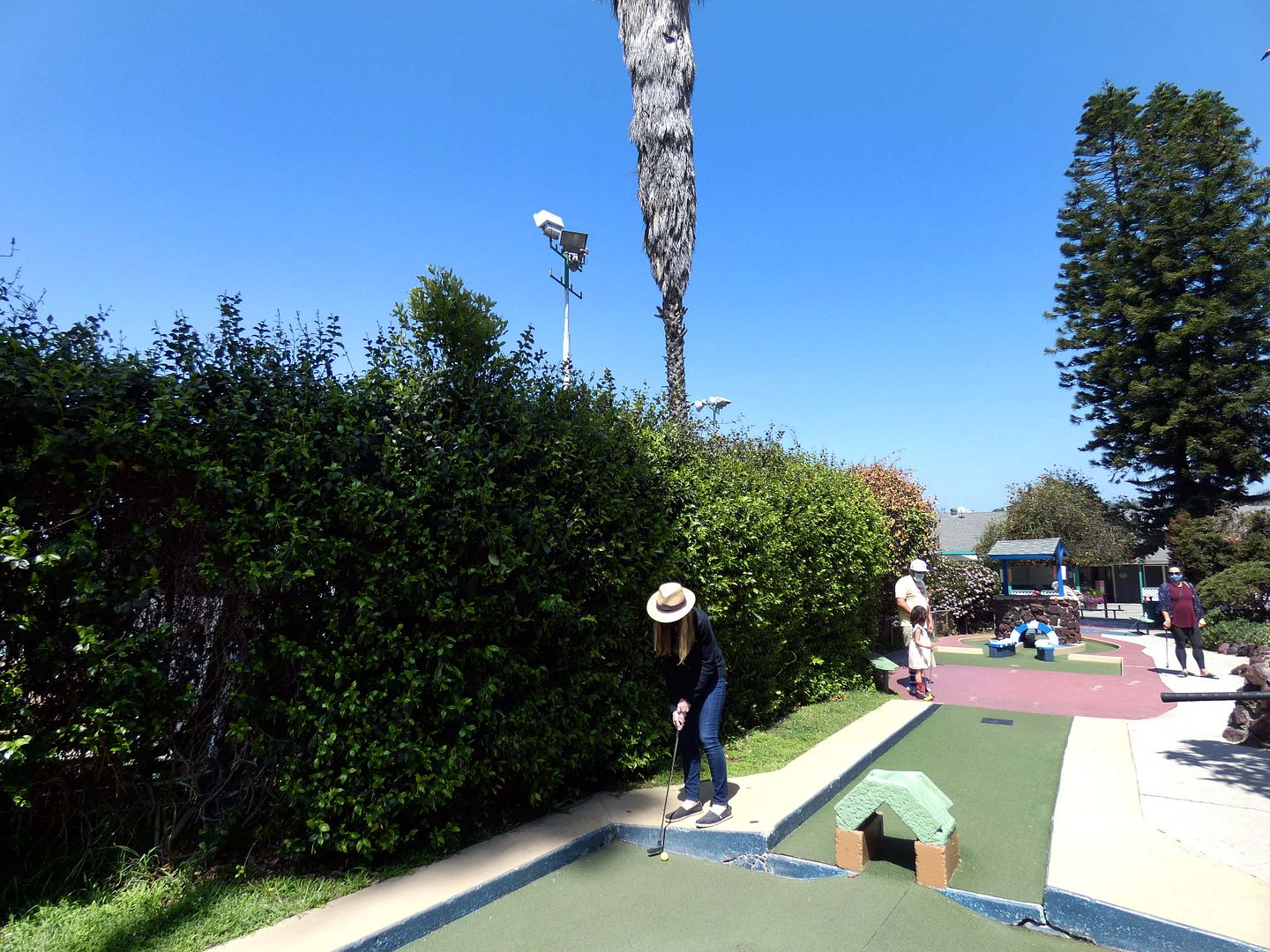 According to the South Pasadena Foothill Review, Mrs. Lela C. Fisher (Nash) was granted a permit to construct such a miniature golf course way back in 1930—nearly a decade after the passing of her husband, insurance mogul Charles W. (or "C.W.") Fisher, at age 64.
She was still living in the home they'd shared at 440 Mission Street in SoPas, which would've put the golf course essentially in her backyard.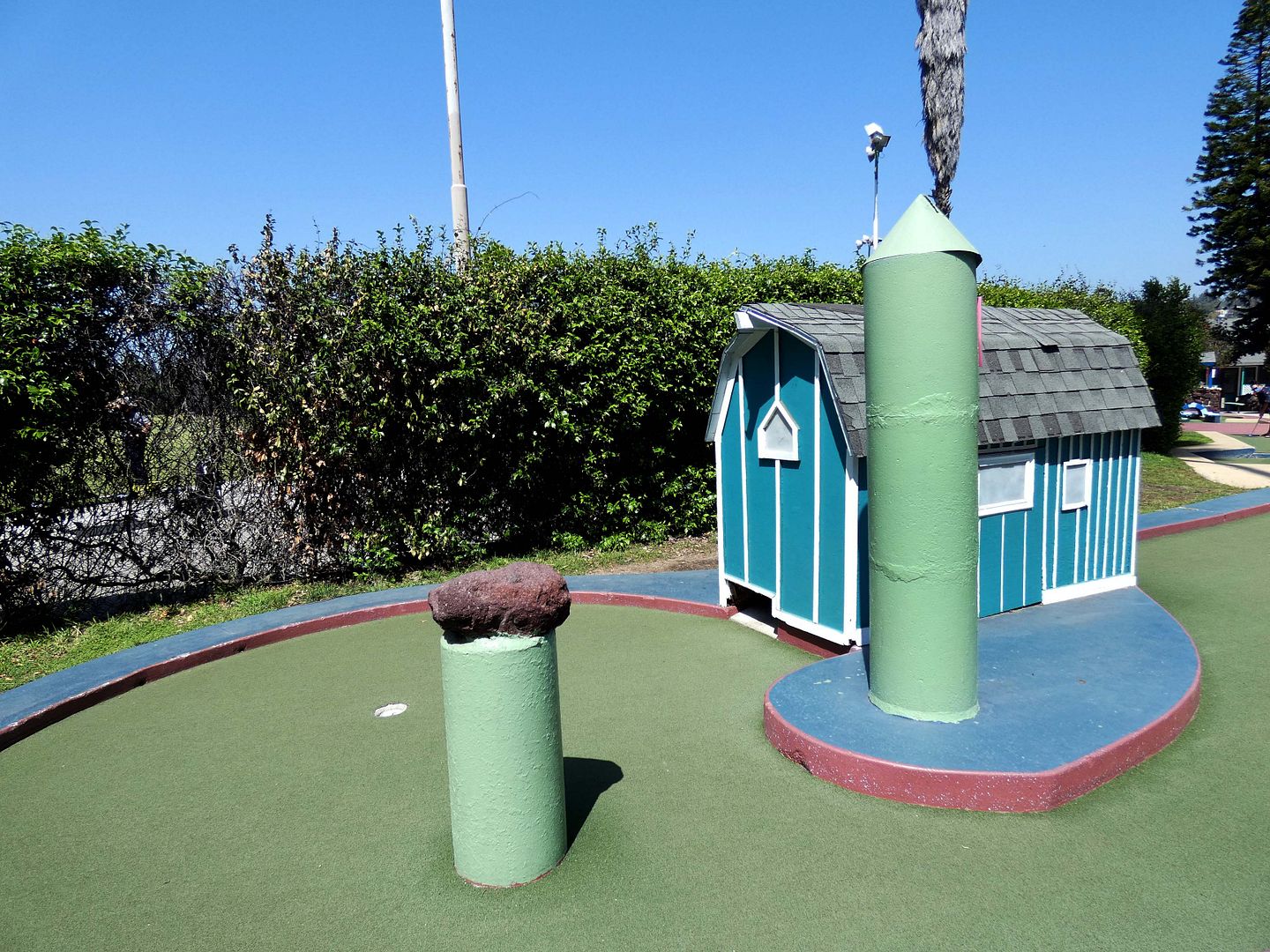 No mention as to why it took a quarter-century to come to fruition—especially since, as historian John English told the
Los Angeles Times
, miniature golf courses were "all over" the LA area in the 1930s.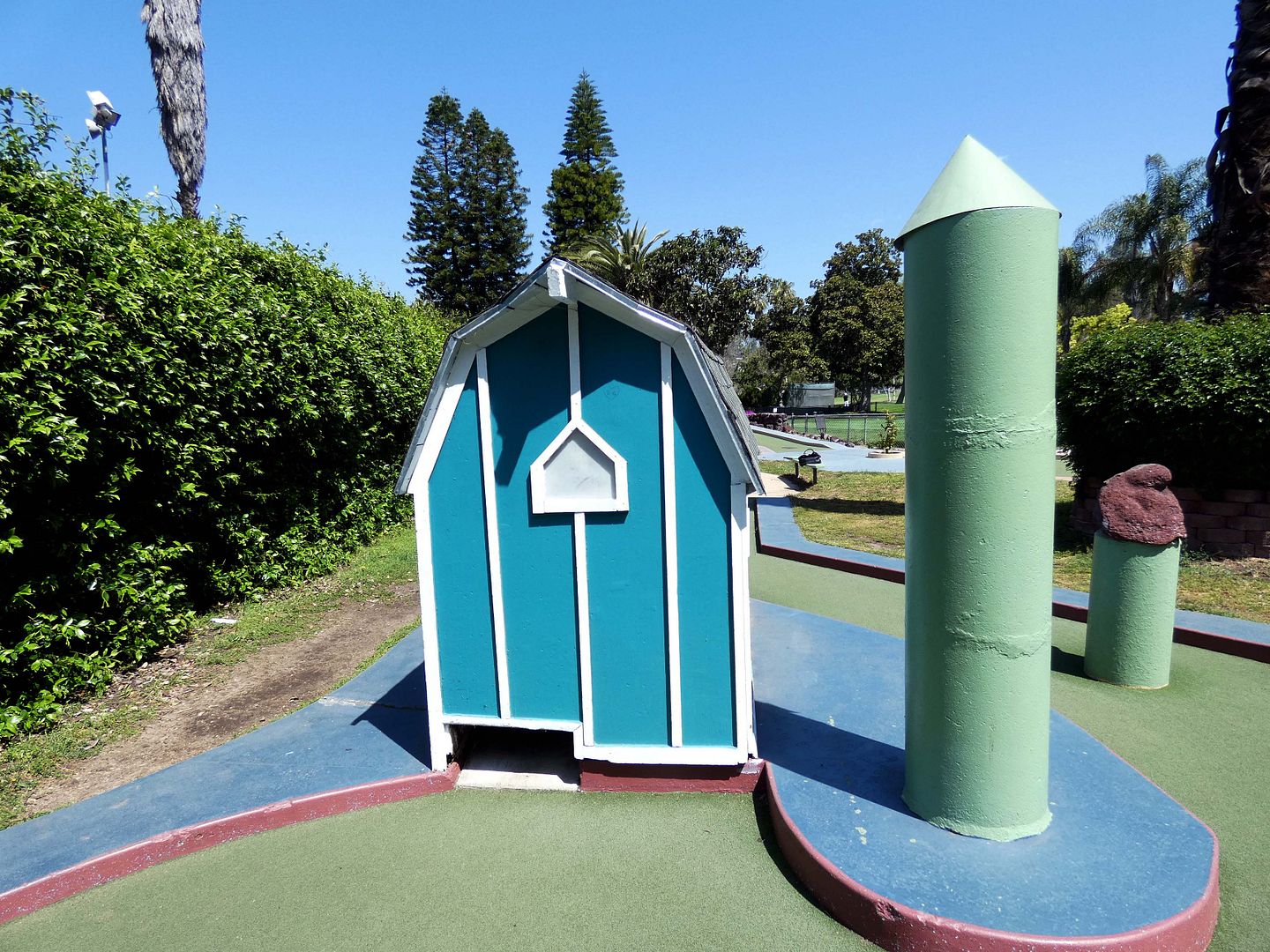 The mini-golf course is just a fraction of the 48 acres of green space—just south/east of the Arroyo Seco Parkway (a.k.a
the 110
)—that constitute the entirety of the 18-hole Arroyo Seco Golf Course, also founded in 1955. Both the freeway and the golf course are named after the nearby "dry river," the Arroyo Seco.
You're definitely in your own little world as you position yourself for a hole-in-one among the wishing well, barn, chapel, and more.
And it's actually a pretty challenging course. As far as mini-golf goes, anyway.
There aren't any sand traps or water features—but it's definitely possible to get stuck along the way, either on an ant hill or a steep incline.
Although maybe not the most strategic choice for actually winning the game (which I didn't), I enjoyed chucking my hot pink golf ball into the front doorway of the log cabin...
...which, for a second, felt like real golf, even though I had zero chance of sinking the ball on one try.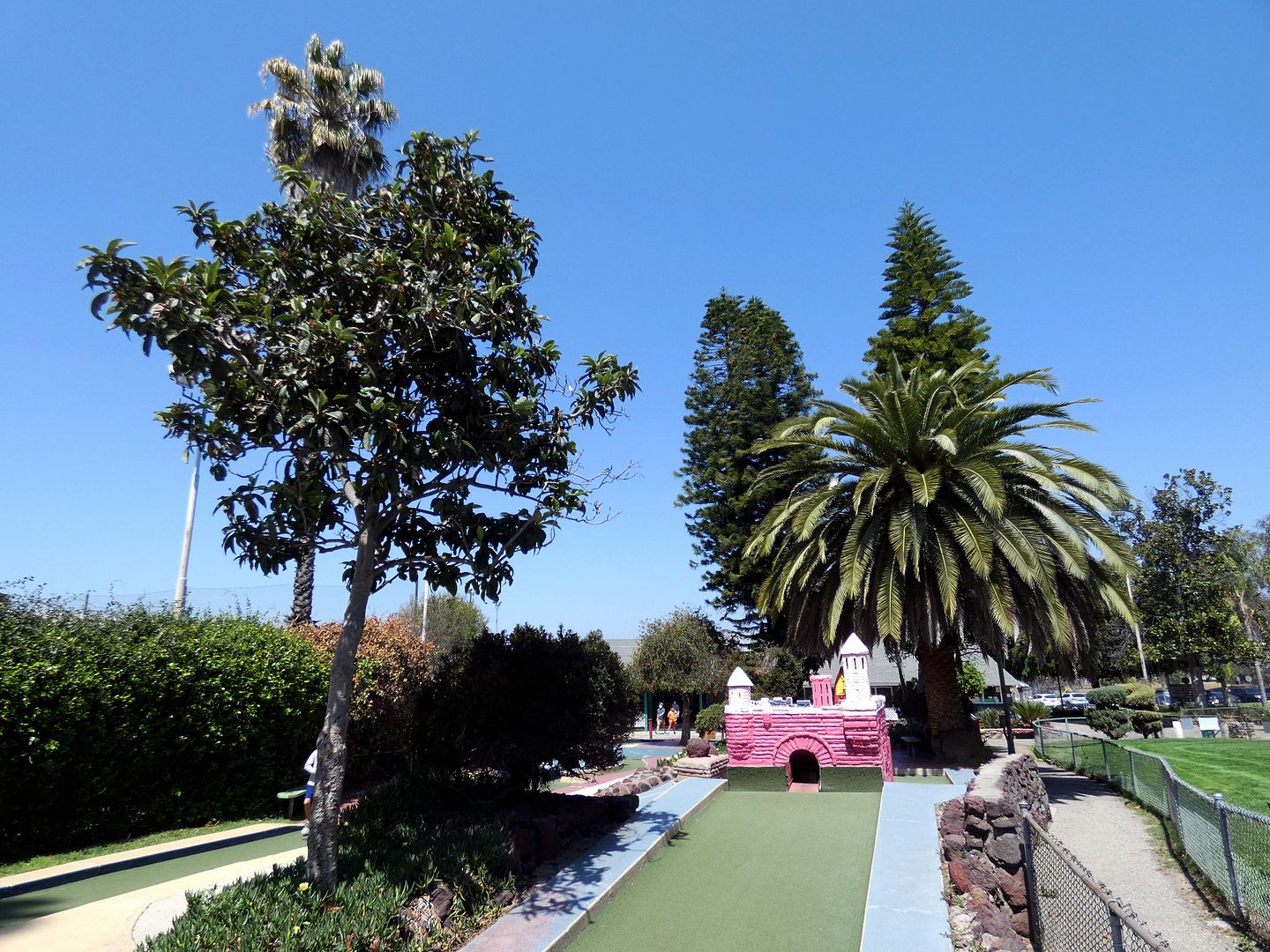 Besides, the cups were so shallow, too much oomph would make the balls bounce right out of them as quickly as they went in.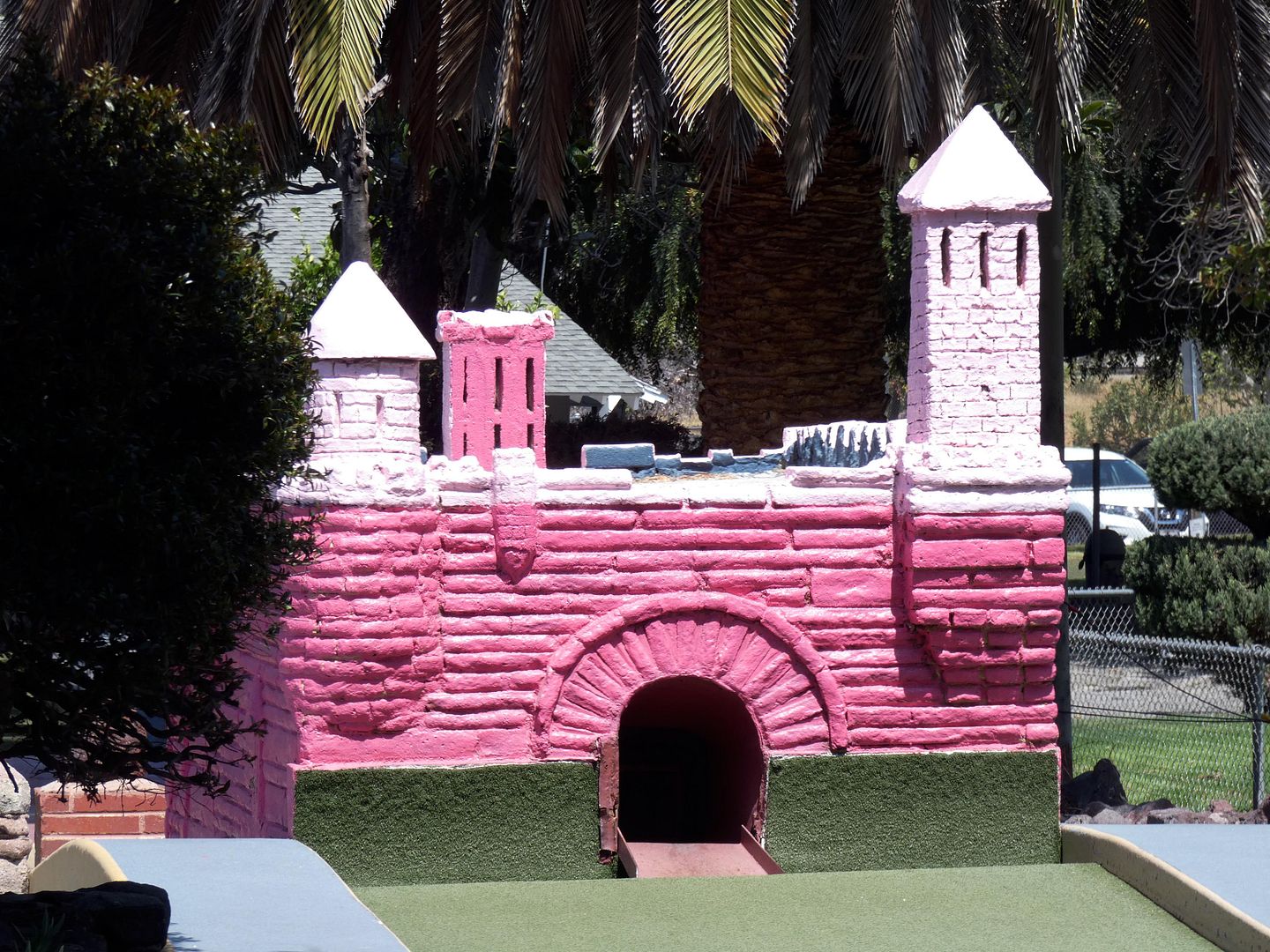 It didn't really matter how well or badly I did anyway. I don't need to be good at mini-golf for my pink castle dreams to come true.
But I do wish the windmill still had its blades.
The Arroyo Seco Golf Course is a holdout from the mid-20th century heyday of miniature golf—a rare mom-and-pop operation among other golf courses that have gotten gobbled up by amusement parks and family entertainment centers.
And it still feels ripped out of the pages of a storybook.
Related Posts: