Palm Springs Modernism Week
wasn't canceled this year
for the pandemic—though it
was
moved from February to April, putting visitors like me in 95-degree heat in the low desert.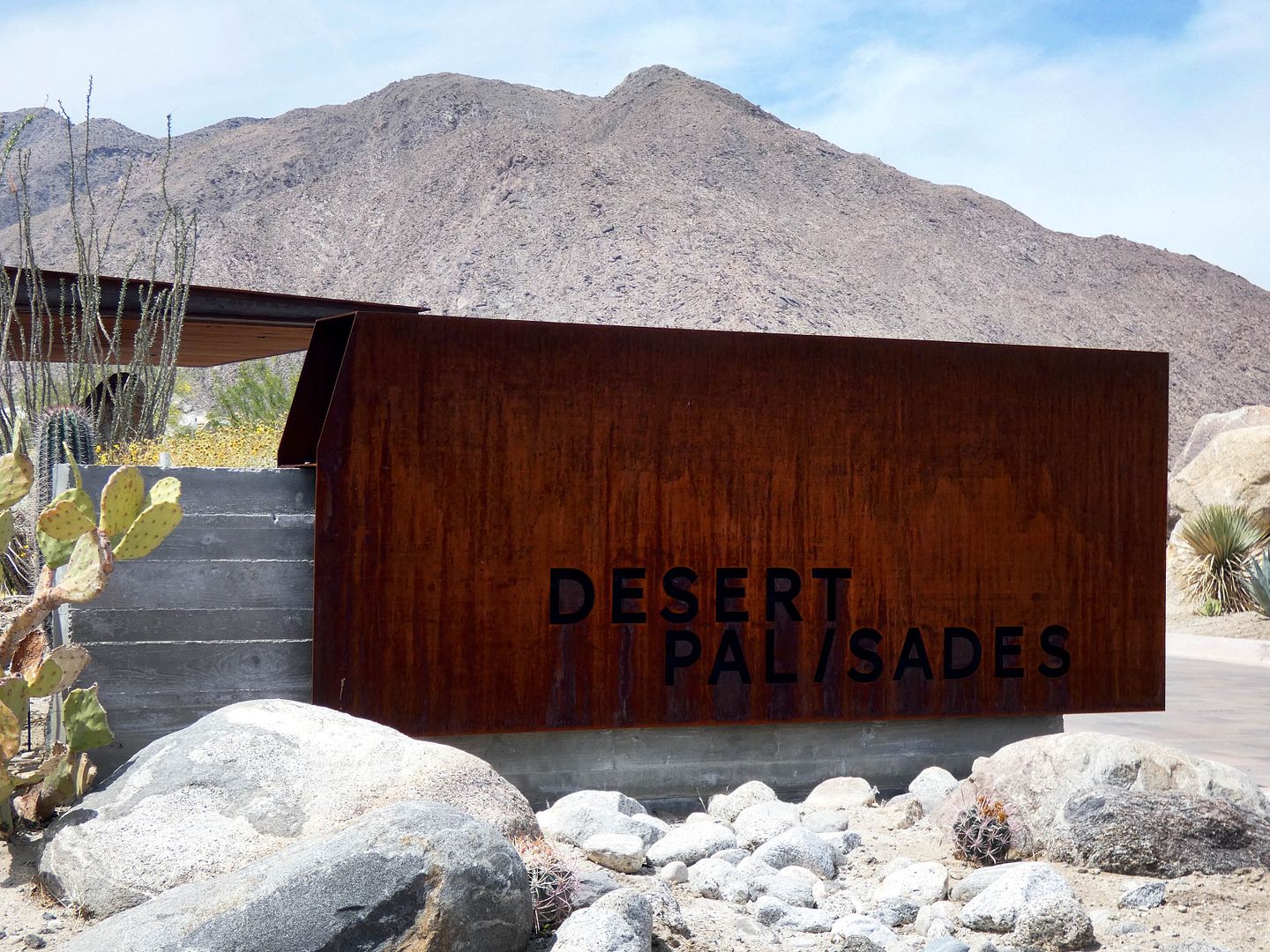 But otherwise, it didn't seem very different than prior years—at least not for me, since I don't do the lectures, movie screenings, bus tours, or cocktail parties anyway.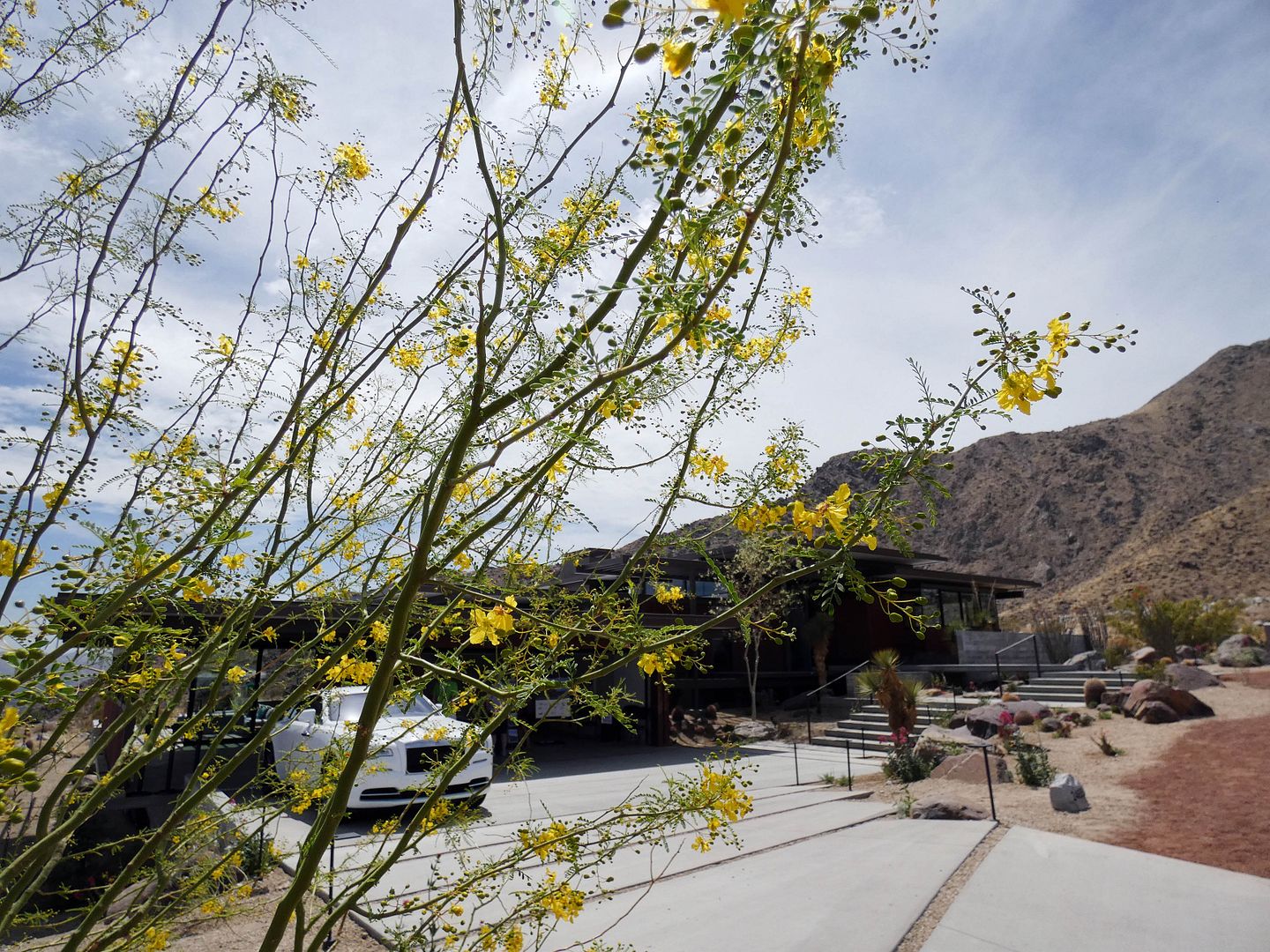 I go to ogle the homes—and fortunately, this year's offerings included plenty of Modernist dwellings I hadn't seen yet, including the first Palm Springs construction of a home by LA architect Raymond Kappe.
Kappe died in 2019, so the Kappe House at the Desert Palisades gated community (near the Albert Frey-designed Visitors Center) is one of his last designs to be realized. Ray's architectural partner and son, Finn Kappe, oversaw its completion.
Kappe isn't as much of a household name in Palm Springs as
Frey
or
Lautner
—and even in LA, he's probably best known as the founder of SCI-Arc (the Southern California Institute of Architecture, which is headquartered in the DTLA Arts District at the adaptively reused Santa Fe Freight Depot.
Until his recent death at age 92, he was a modern-day Modernist, a living one, in an industry where "modern" usually means "mid-century"—as in, 60 or 70 years ago.
But even today, glass-and-steel construction is modern—and Kappe's design manages to integrate with the outdoor scenery, which is a boulder-strewn alluvial fan called Chino Canyon in the San Jacinto Mountains foothills.
The Desert Palisades development sells itself as having the only remaining "view lots" left in Palm Springs.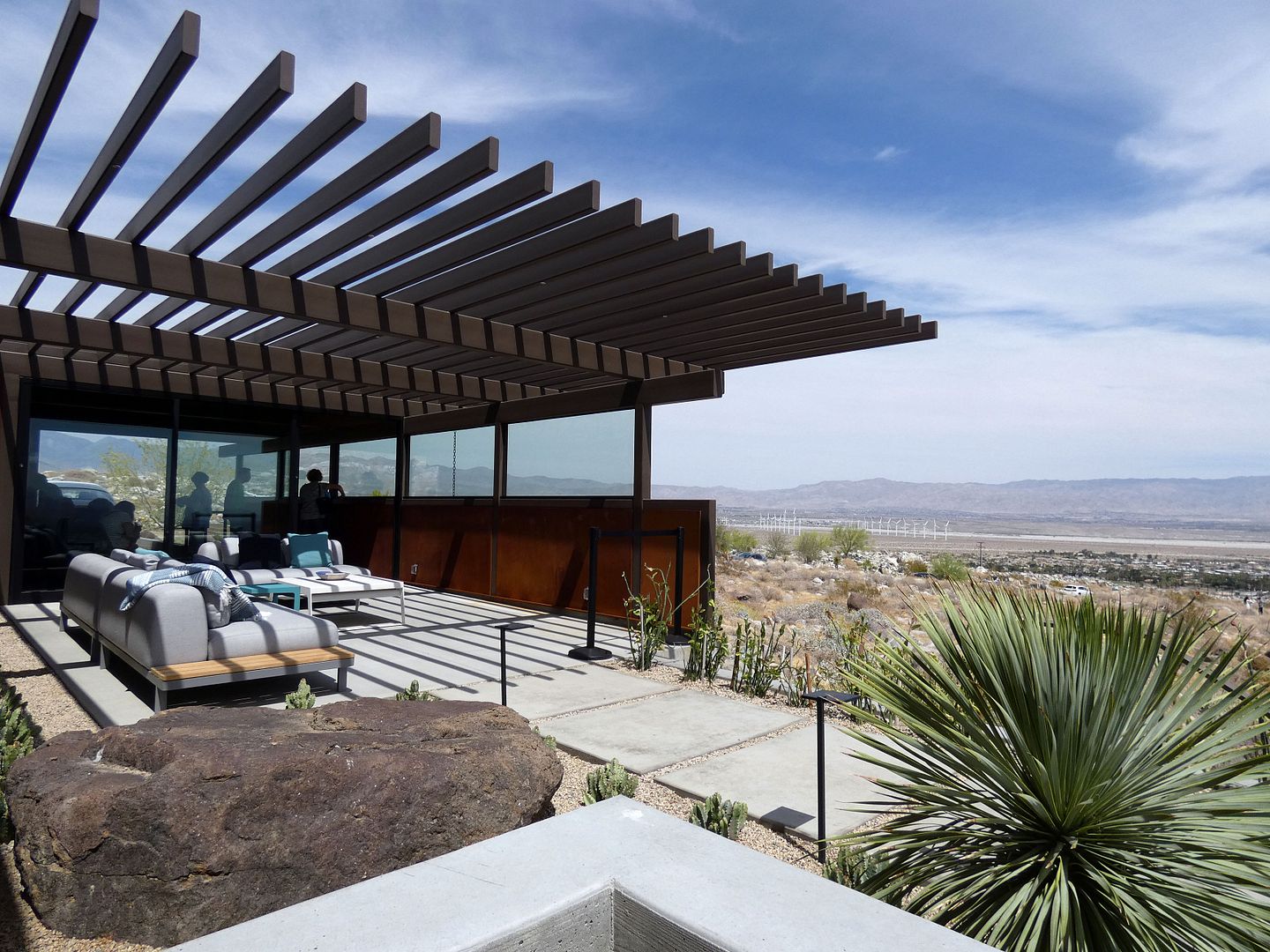 And oh, what a view.
The sprawling outdoor spaces of the Kappe House evoke the architect's history with post and beam design—but they also employ "passive solar design" principles, with mechanisms of minimizing energy use to either cool or heat the inside.
Another new construction at Desert Palisades is the Lockyer House, the work of Palm Springs architect Sean Lockyer of studio AR&D architects (also responsible for the Desert Palisades guardhouse, completed in 2016).
The four-bedroom home is a showstopper from moment one, with eye-popping desert landscaping (by Leon's Landscaping and Tree Service) starting at the driveway...
...and scattered throughout.
Lockyer is a contemporary architect in his mid-40s who operates under modernist principles...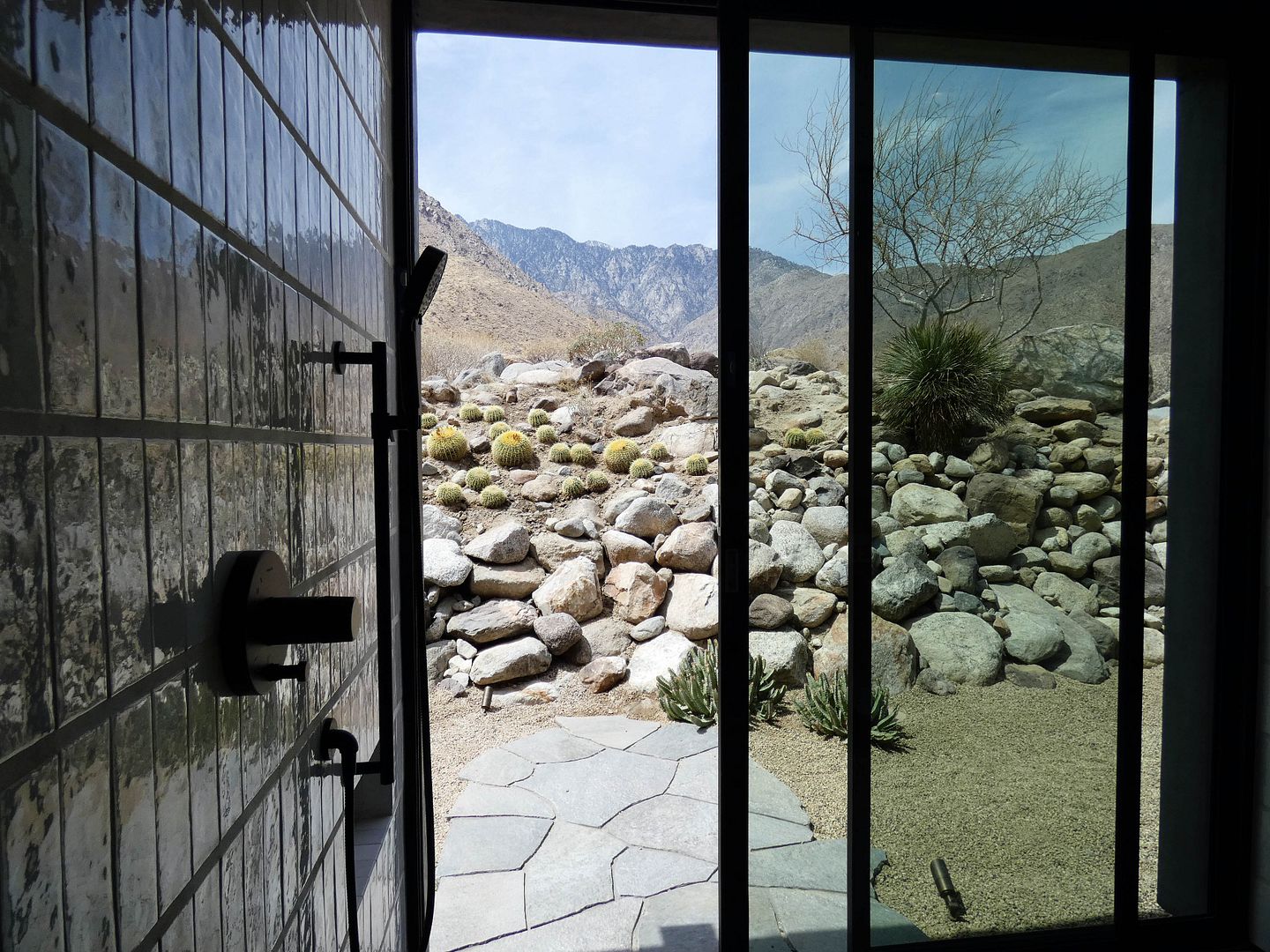 ...which of course involves the interaction of the inside with the outside, right down to the shower stalls.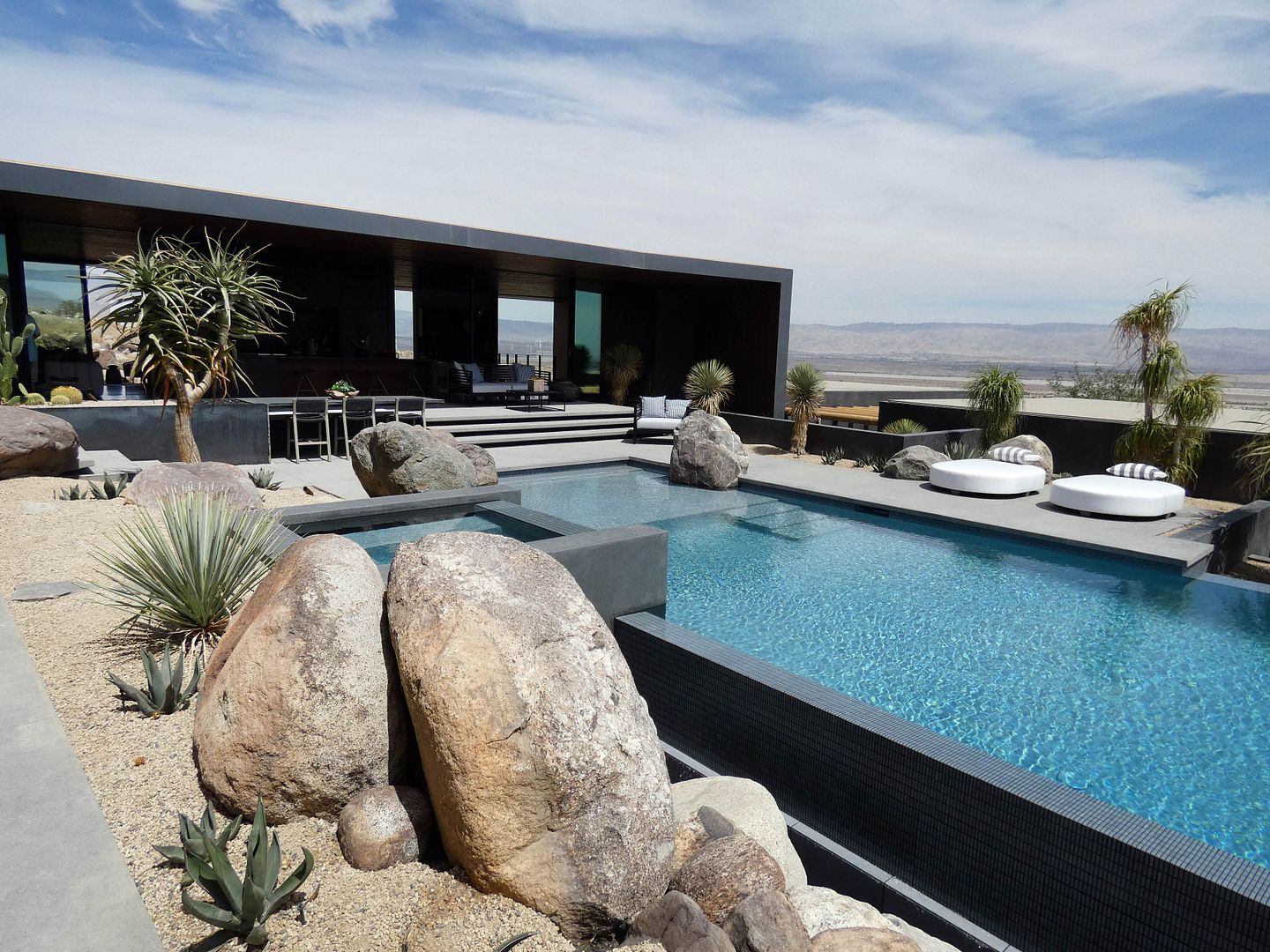 In fact, the most alluring and livable space throughout these (nearly) 4,300 square feet is the infinity pool and spa area...
...where boulder have sidled up on the deck as though to take a dip themselves.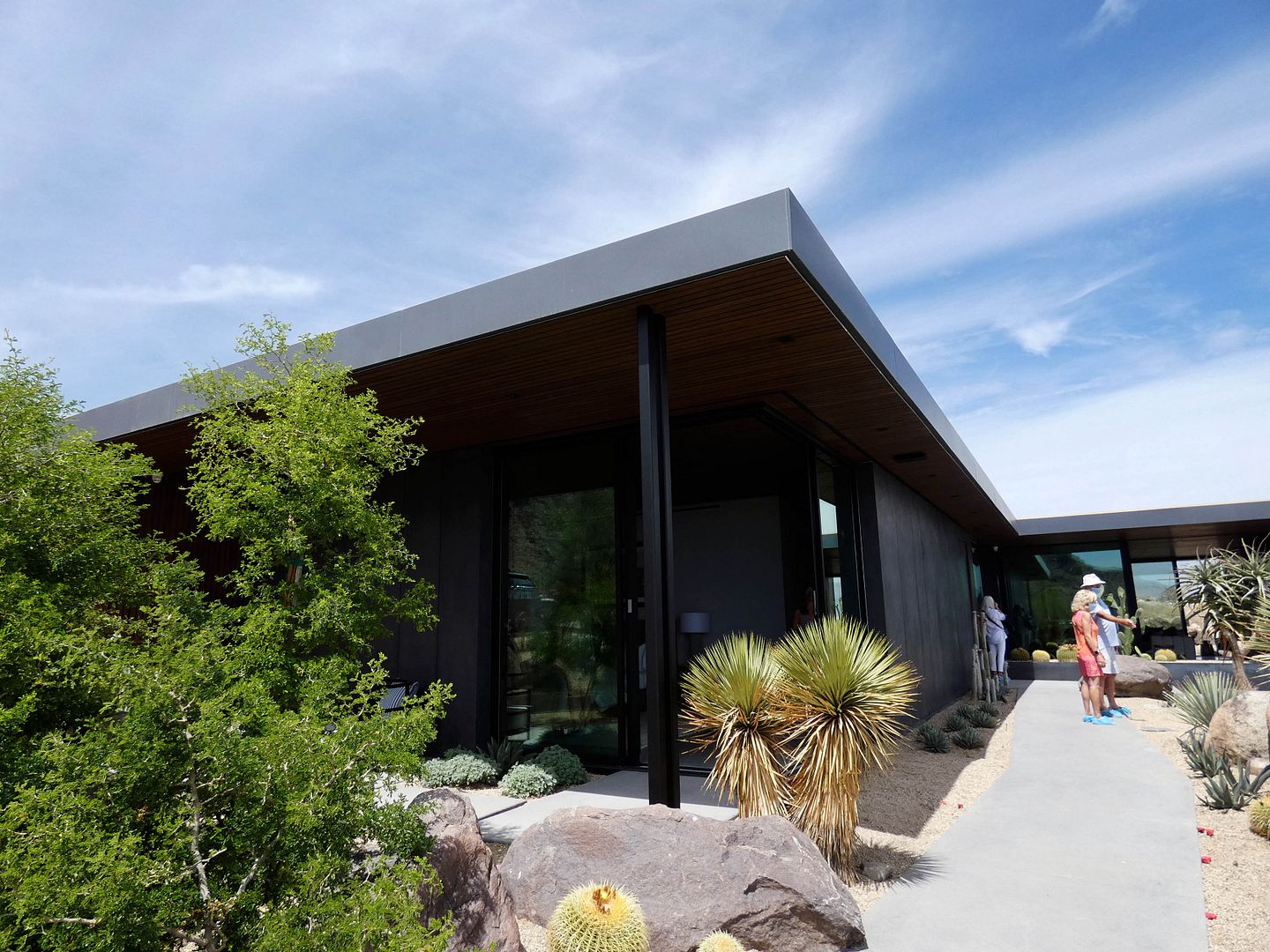 It wouldn't be enough to just view it from inside those picture windows and glass sliding doors.
No matter how the heat is rising outside.
What will we say about these homes in 20, 30, or 40 years? Will they start to seem unfeeling and detached—or impractical as the Coachella Valley gets even hotter than it is now?
They're definitely not homes for "regular" people today—and probably won't ever be.
But sometimes it's nice to step into somebody's dream home, especially before anybody moves into it.