The first time I stayed overnight in Borrego Springs, it was at
Palms at Indian Head
—a Mid-Century resort palace that still captures my imagination and draws me to visit, even if I haven't booked a room there.
Since then, I've
gone camping in the park
, stayed in a tipi in Ranchita, slept on a military cot on my friend's porch in a windstorm, partied hard at the Warner Springs Ranch, and tried out Mid-Century motel life at Stanlunds Inn (the former Guppy Motel) in Borrego.
But there's only one place I've returned to for an overnight stay while visiting Anza-Borrego Desert State Park: Boynton's Hacienda del Sol.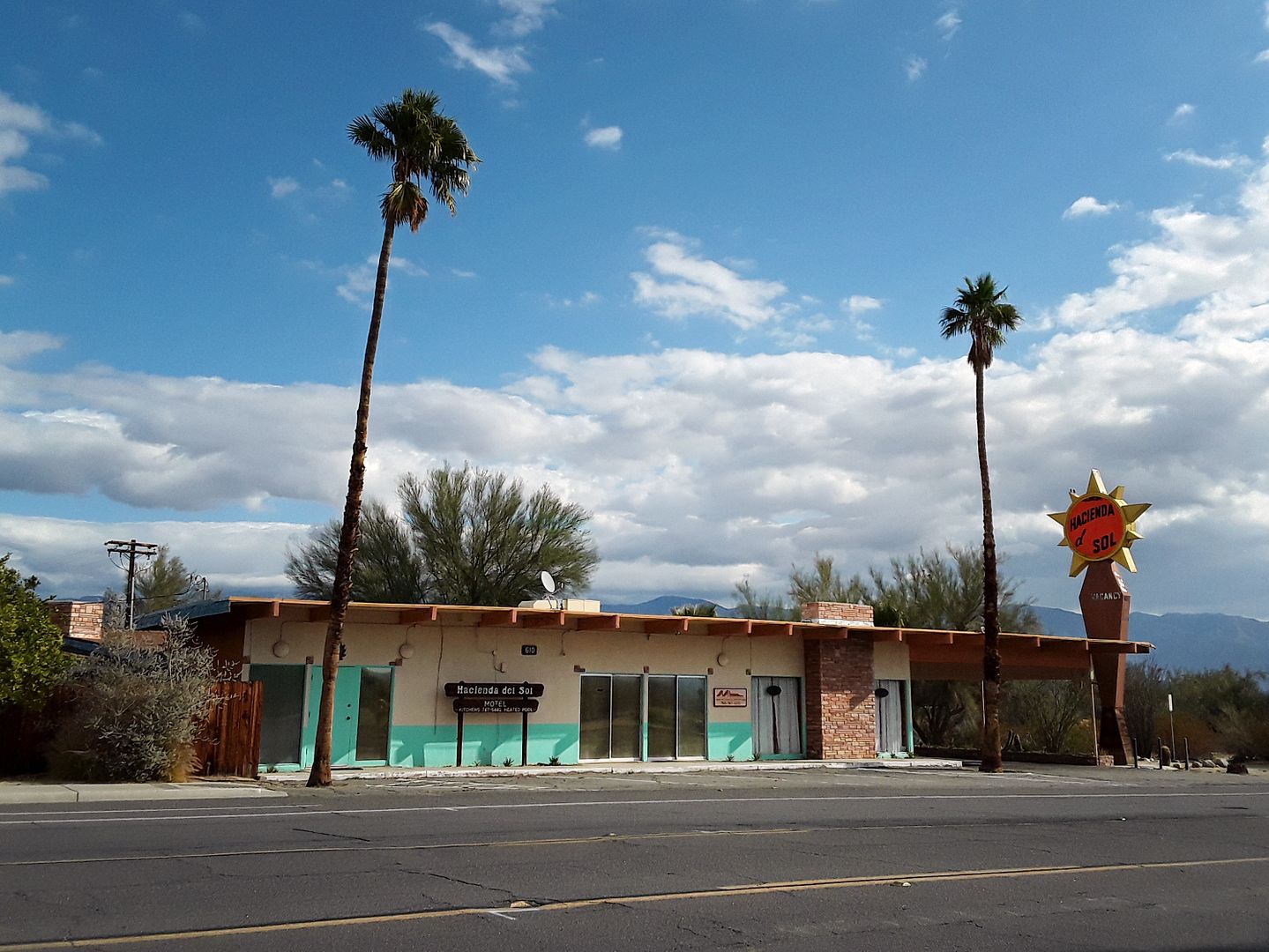 Currently named after Warren and Forna Boynton, whose descendants still own and run the property, Hacienda del Sol originally opened in late 1947 as the first motel in town.
It's grown to encompass 6 acres of motel rooms, duplexes, and free-standing cottages—but at the beginning, it was just those cottages, which were built at the behest of founders Herb Haughton and his wife Charlotte Kuhrts Haughton.
Most of what's there today—including the lobby and the row of motel rooms—was actually added from 1956 to 1960 by subsequent owner William Furlong, who took over when the Haughtons bailed in 1950.
But the connection to the Haughtons may have influenced Furlong's choice of architect for the massive expansion and renovation—Julian-based architect Richard ("Dick") Zerbe.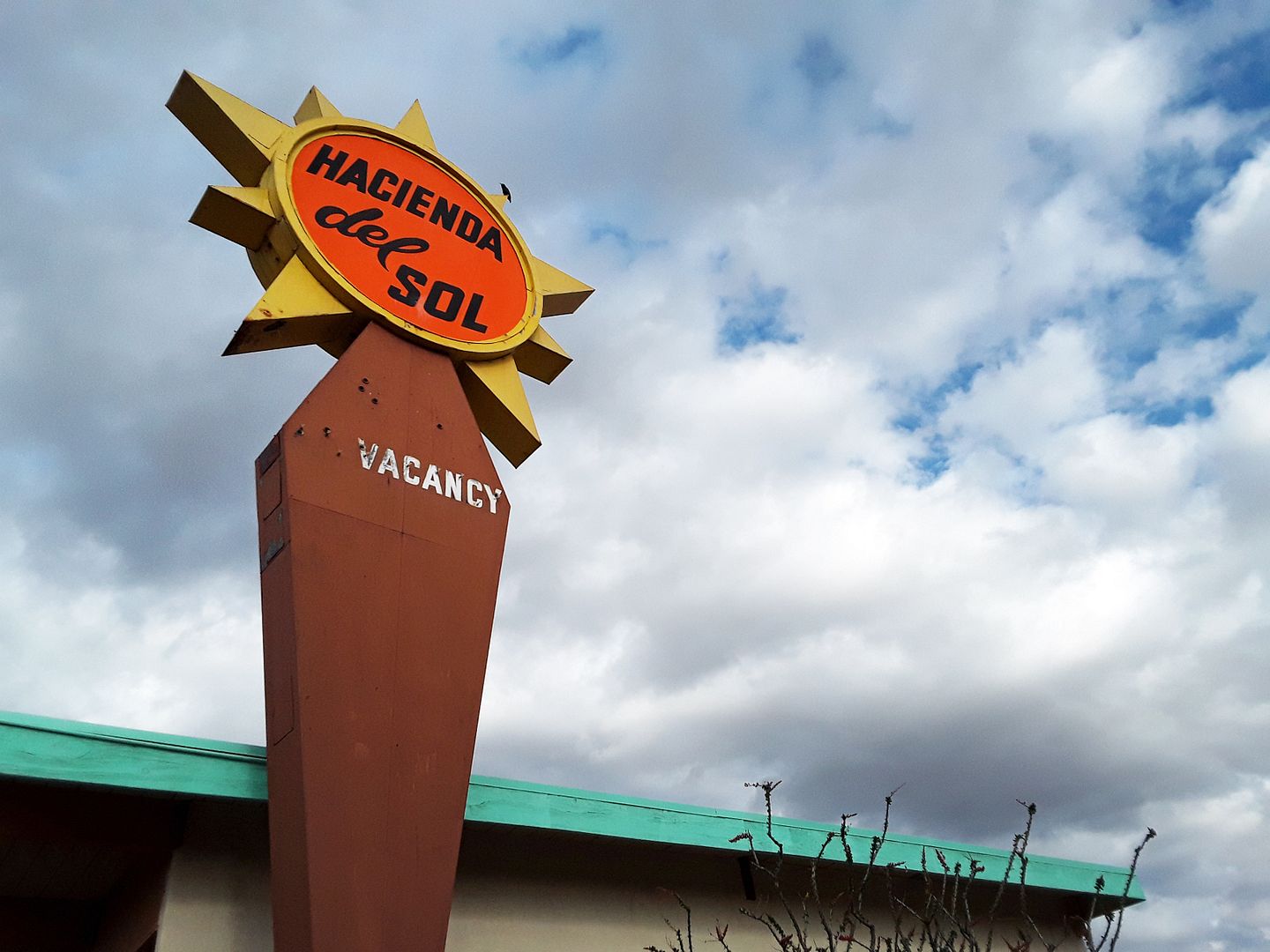 Zerbe was a self-taught architect who managed to make it into the AIA after studying aeronautical engineering at the Carnegie Institute of Engineering at Carnegie Mellon in his hometown of Pittsburgh. Its no wonder that his signature roofline evokes an airplane wing.
After Zerbe arrived in
Julian
, he got his start in Borrego Springs by working odd jobs at
The Desert Lodge
—now La Casa del Zorro—for none other than George "Bud" Kuhrts, the brother of Charlotte Kuhrts Haughton (later remarried as Hamilton).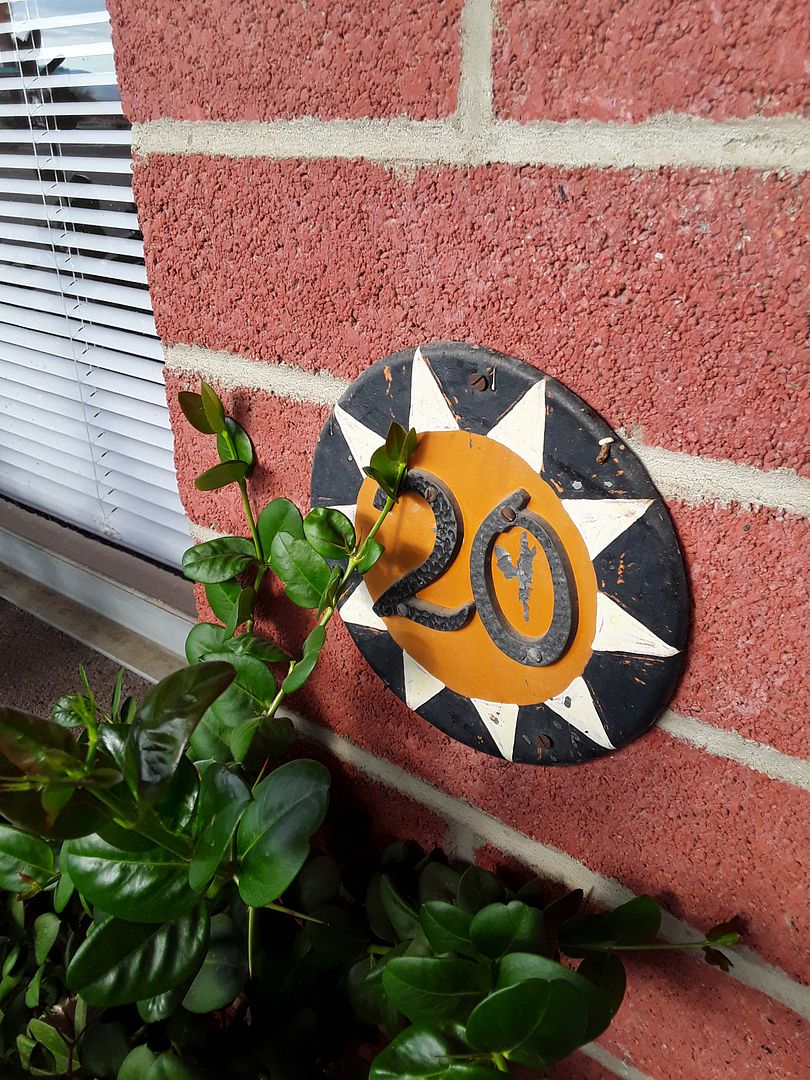 By today's standards, Hacienda del Sol might be a bit "bare bones" for some travelers—though for me, spending most of my time adventuring during the day, it's perfect.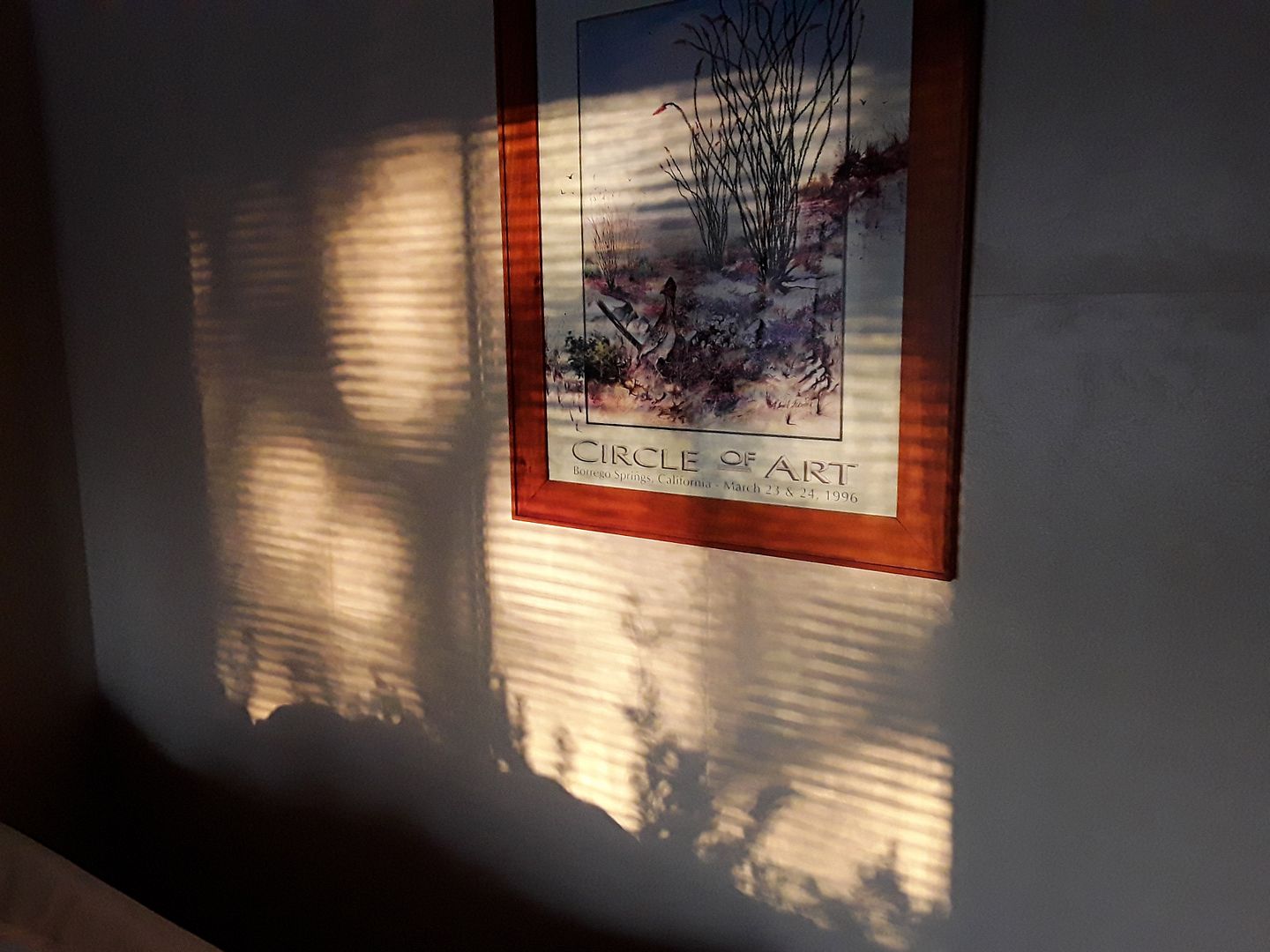 I love waking up as the sun begins to cast its desert shadows on my wall.
And I was delighted to be greeted in the morning by a visitor roadrunner.
According to
Borrego Modern
, architect Dick Zerbe "helped transform Borrego Springs into a modern oasis."
And that's exactly how it feels to stay at the Hacienda del Sol.
Like fellow Modernist
Albert Frey
, Zerbe seemed to really
understand
the desert—and incorporated its unique nature into his designs, rather than plopping down a design that could be built anywhere.
I'm not the only one enchanted with Hacienda del Sol, either.
Bob Dylan painted it in his inaccurately named "Motel, New Mexico," in his The Beaten Path series.
Marlon Brando
stayed there
while shooting
The Young Lions
(1958).
But Hacienda del Sol doesn't need celebrity clientele. It's probably better off without it.
Good. Let's keep it that way.
Related Posts: