One of the Mid-Century Modern neighborhoods of Palm Springs—and one of the city's oldest—is north of
E. Palm Canyon Drive
, called Deepwell Estates.
In 1952, it was subdivided as Deepwell Colony Estates—out of an apricot orchard where, in the mid-1920s, Henry Pearson had dug the deepest well in all of the Coachella Valley (630 feet deep, though he'd discovered water far closer to the surface than that).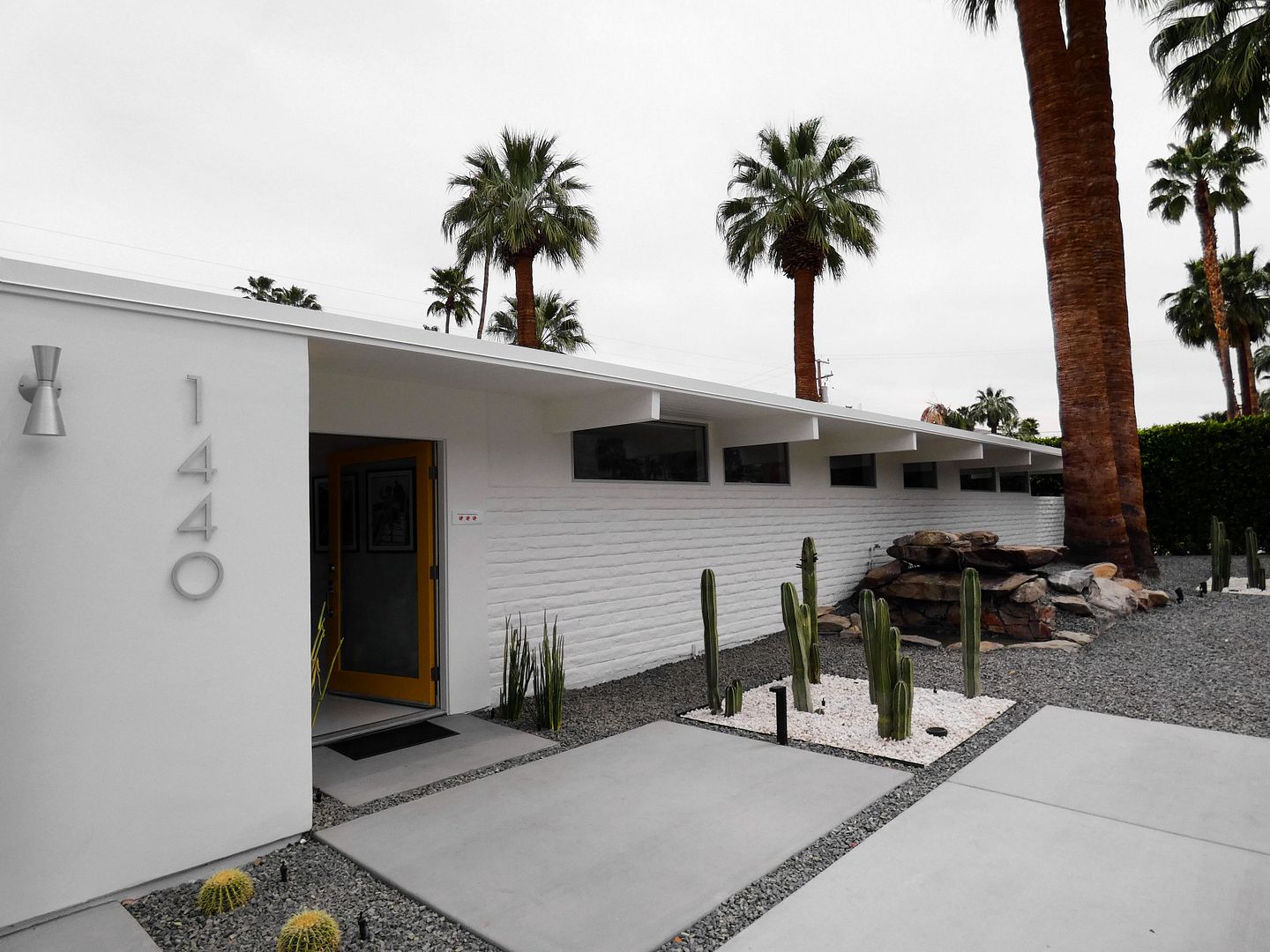 Over the years, Deepwell Estates has attracted such celebrity residents as
Tippi Hedren
, Jerry Lewis, and William Holden—but during my Modernism Week visit this year, I toured the former estate of a lesser-known Hollywood luminary.
"Sunburst Palms" was the home of Edward "Bud" Furer of film equipment innovator Acme Tool and Manufacturing Co., which developed ways to create what was called "trick photography" at the time.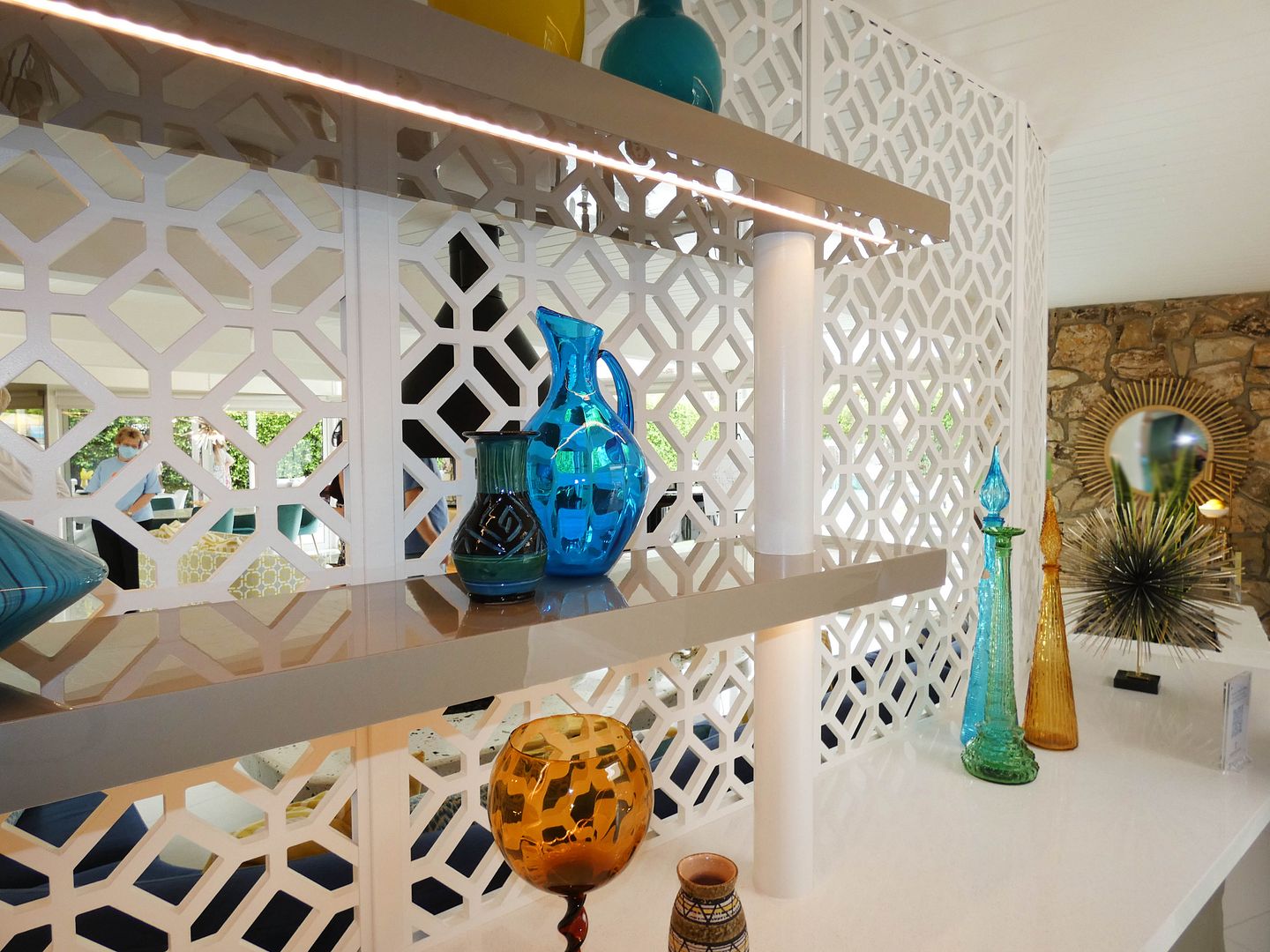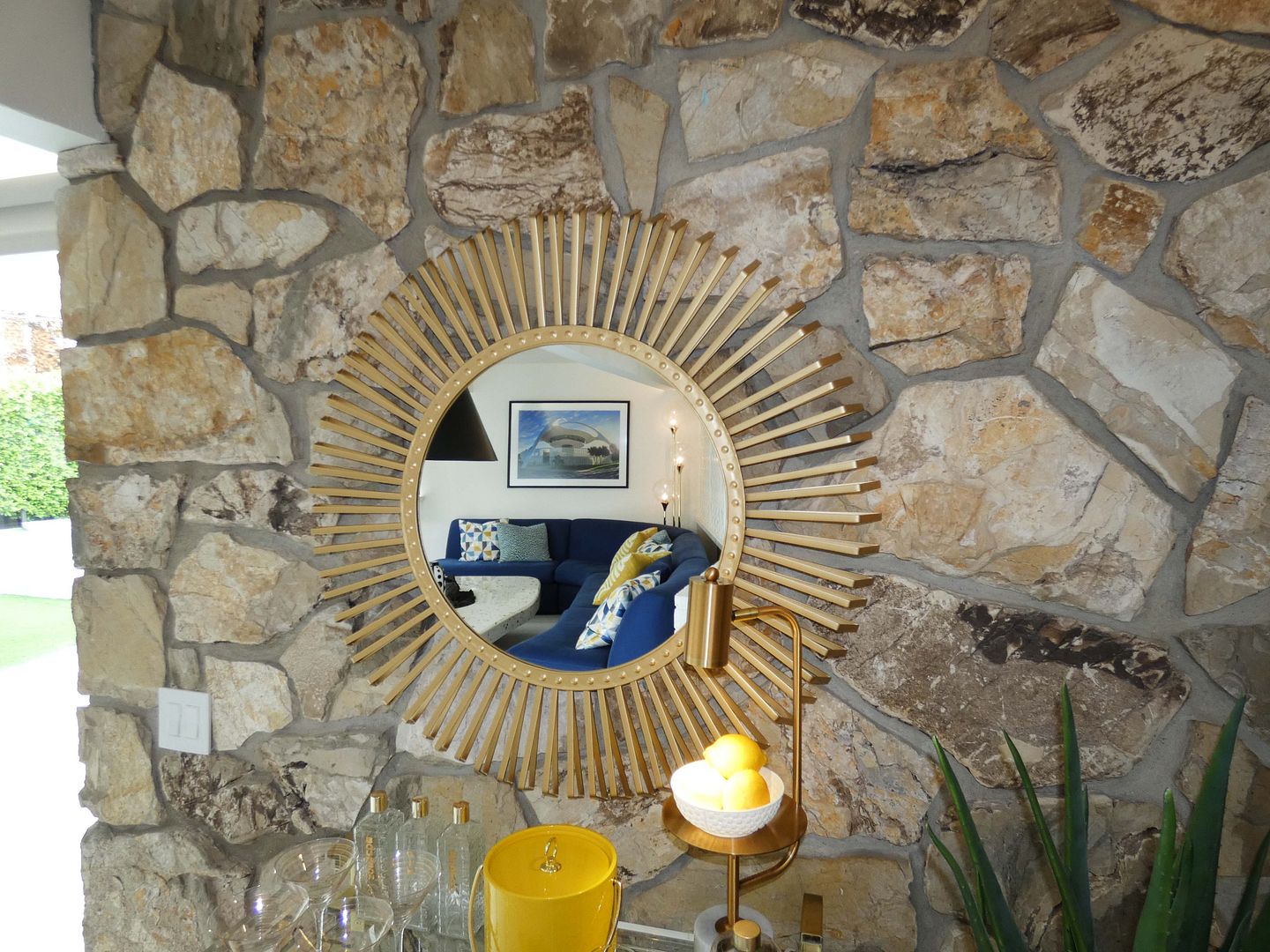 Ed had taken over Acme in 1939 from his father Adolph, who founded it in 1927-8. Acme's inventions heavily influenced Walt Disney's early animations and countless other subsequent films with "special effects."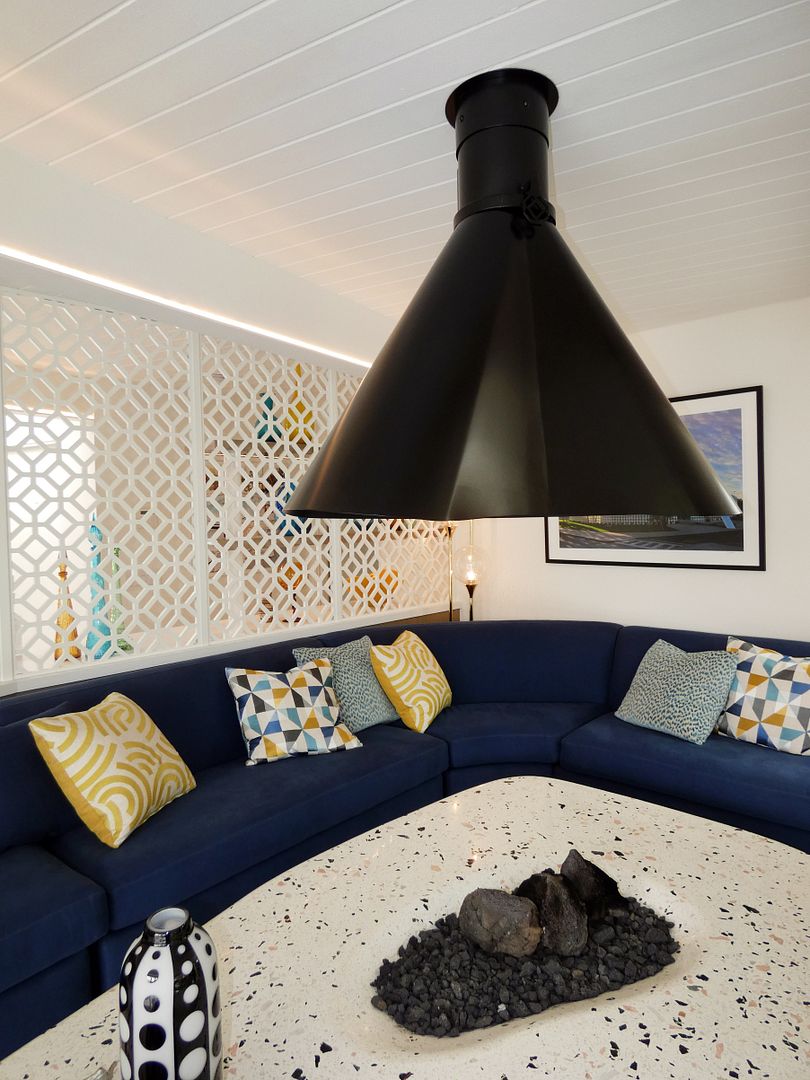 His former home—built for him in 1956 by Palm Springs architect Lawrence Lapham—features some innovations of its own, including a coffee table/fire pit made of terrazzo.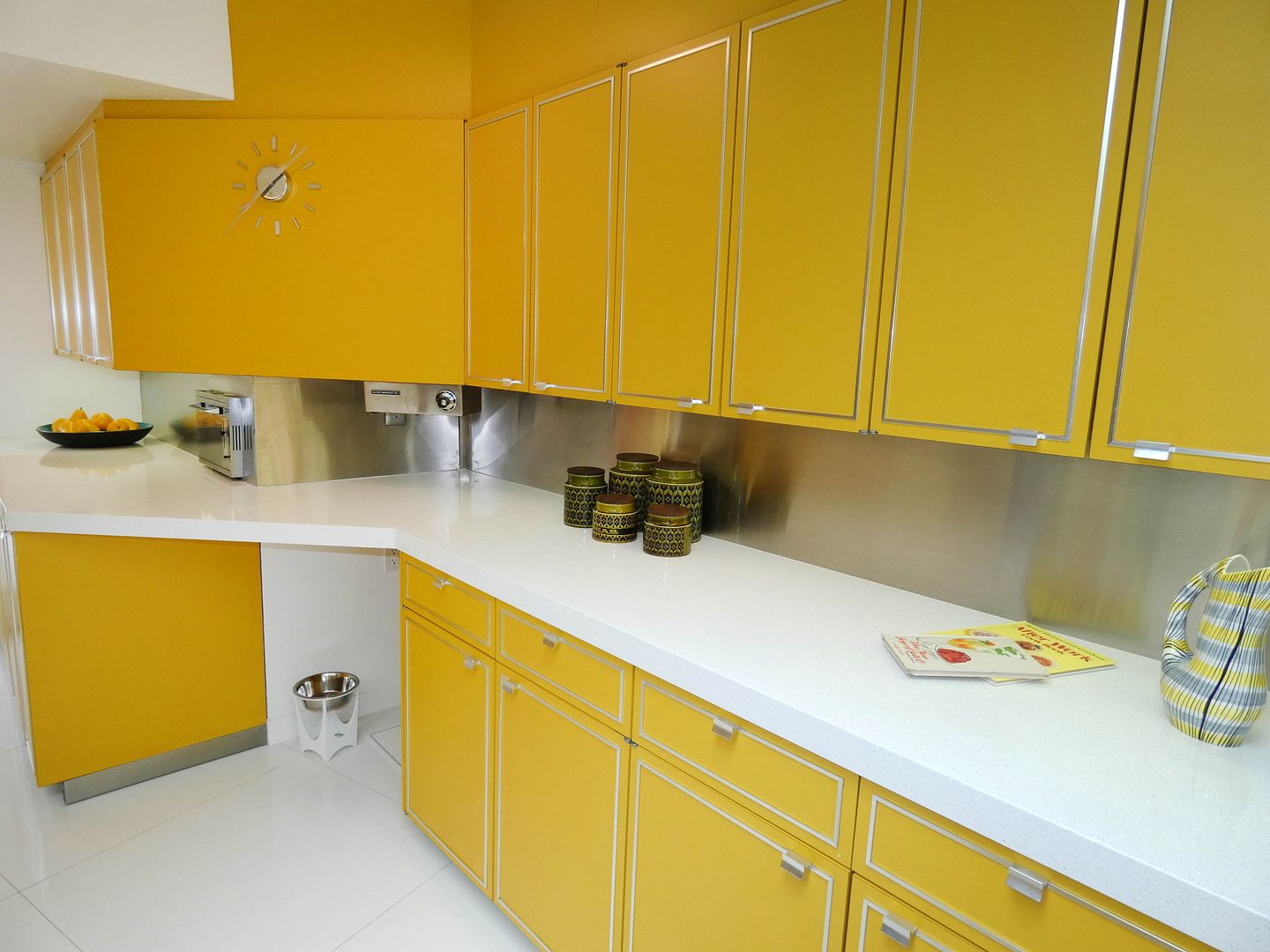 It's recently been renovated—but it retains its bright yellow St. Charles Kitchen, circa early 1970s, which reportedly cost approximately $30,000 to install at the time.
The built-in toaster and coffeemaker are also original to the installation of this kitchen nearly 50 years ago.
And the most recent renovations only occurred at the behest of the new owners of Sunburst Palms, who recently purchased the property from the family that had owned it since 1969.
Even with new furnishings and decor, it still feels pretty retro-futuristic.
Each of the four bedrooms has it own bathroom...
...and the yellow one has its own (vintage?) swing chair.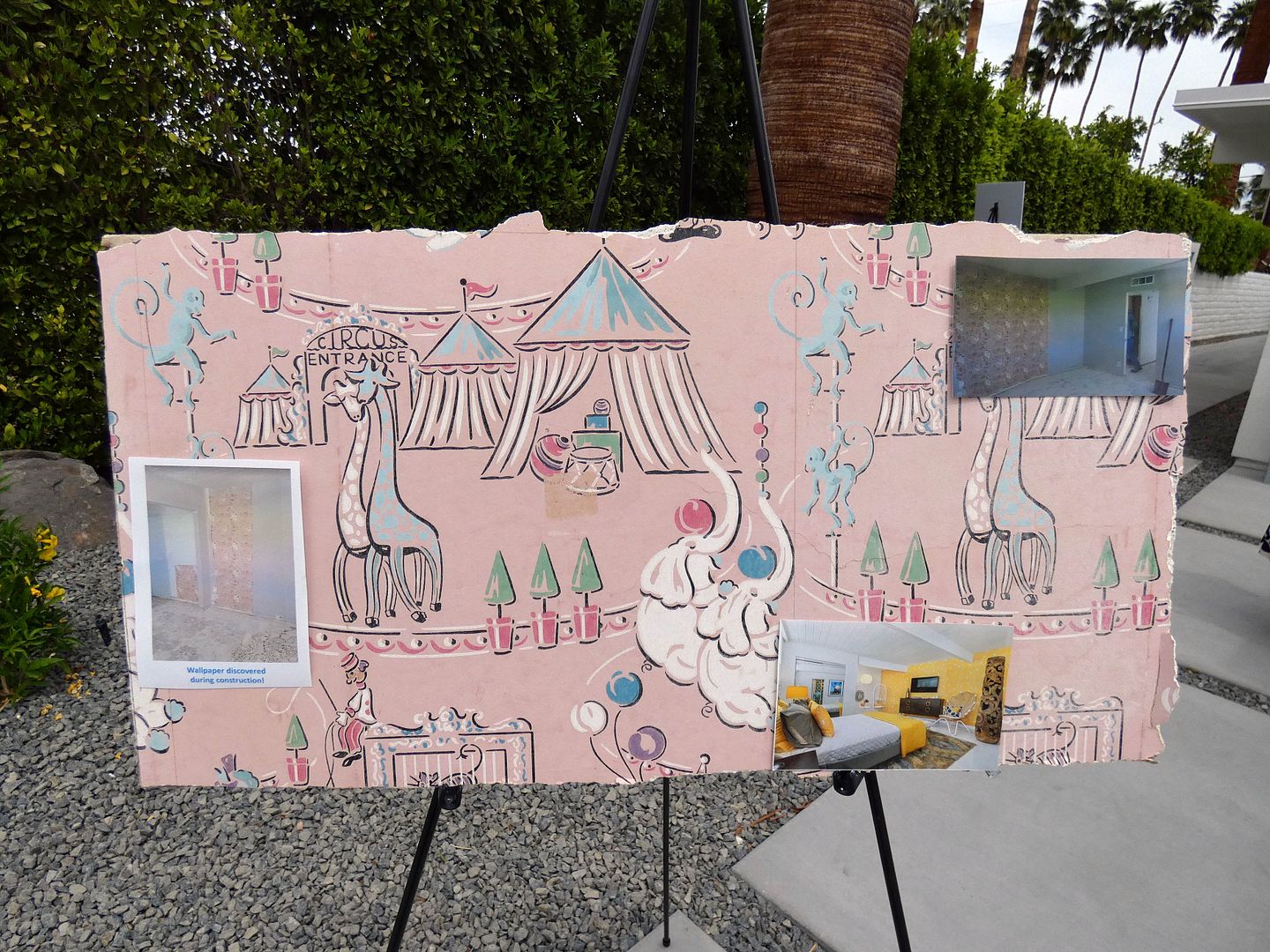 It must've previously been a nursery or children's bedroom...
...as that's where the renovators discovered some circus-themed vintage wallpaper.
Of course, like any good Modernist house in Palm Springs...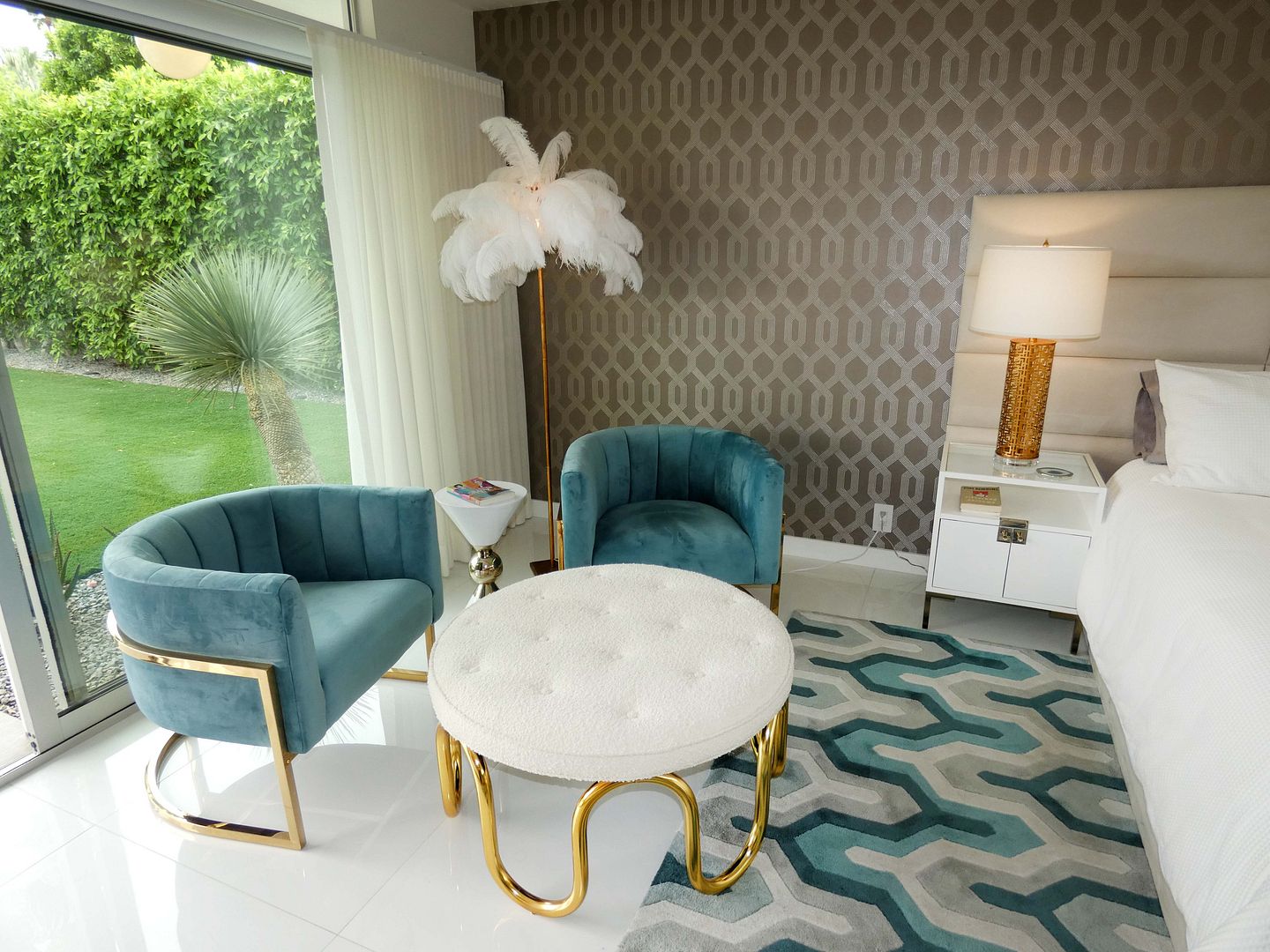 ...even the sleeping quarters offer plenty of access to the outdoors.
Because if you're going to survive that heat, you've got to stay close to the pool!
And the backyard of Sunburst Palms still features the original, kidney-shaped pool...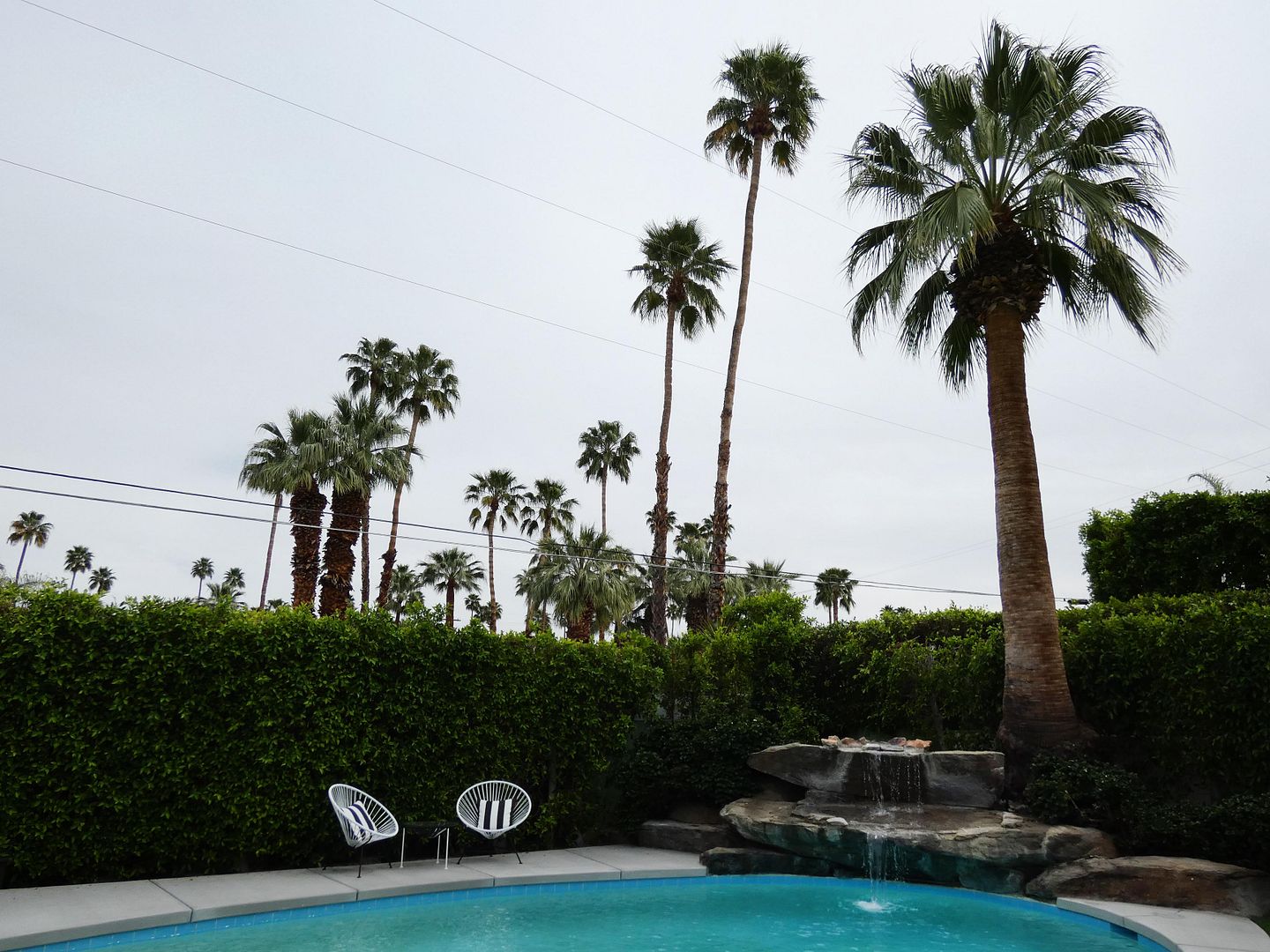 ...with its original rock waterfall.