This is exactly what I had wished for the Rose Parade in Pasadena, California. Instead of being canceled for COVID-19, could it still go on—as a drive-by experience?
Well, it didn't work out that way for the Rose Parade this coming New Year's Day.
But the city of Anaheim in Orange County, California wasn't going to let anything interrupt its nearly 100-year tradition—and made its annual Halloween Parade a drive-thru.
I'd gone down to Anaheim to see its Halloween parade once, back in 2016—but I'd been frustrated watching it pass me by without really being able to
see
it. It's always scheduled after sunset—and so it was plenty dark by the time the floats reached where I'd stationed myself along the parade route.
This year, I showed up early to get an advance peek of the action while the floats were still being set up, where—in a coronavirus switcheroo—they'd be stationed while cars drove past them.
Anaheim is known for its parade floats—which are created by locals, many of whom have a
Disney
pedigree, and often hearken back to vintage 1950s designs.
In the 1950s and '60s, the parade was so popular that it was televised locally.
Grumpy Trees
Its popularity waned until it was revived and revitalized in 2012—harnessing local artistic talent and volunteer manpower to bring dozens of floats to life.
There's never a shortage of good ol' fashioned whimsey...
...and always a good dose of spookiness, too.
Photo: circa 1953 (Anaheim Public Library Photograph Collection on Anaheim Local History)
And although this year's parade was massively scaled down from prior years, like in 1953 when the "Flying Sasser" made its debut...
...it was clear as I was driving through that the energy and passion was just as strong this year as it's ever been.
The Rocket Witch was once again ready to take flight, as she first did in 1951.
The Anaheim Short Line rode the rails as it first did in 1948—this time with puppeteers from the
Bob Baker Marionette Theatre
front and center.
The Candy Box Haunted House
This year's parade, in fact, was like a "greatest hits" of classic floats that have made their triumphant returns (in replica form) in the last 8 years.
One of the more recent additions is the "Haunted House" float, whose current version debuted in 2016.
For years, I've been tempted to just peep the floats at the daytime Anaheim Fall Festival rather than attending the actual parade...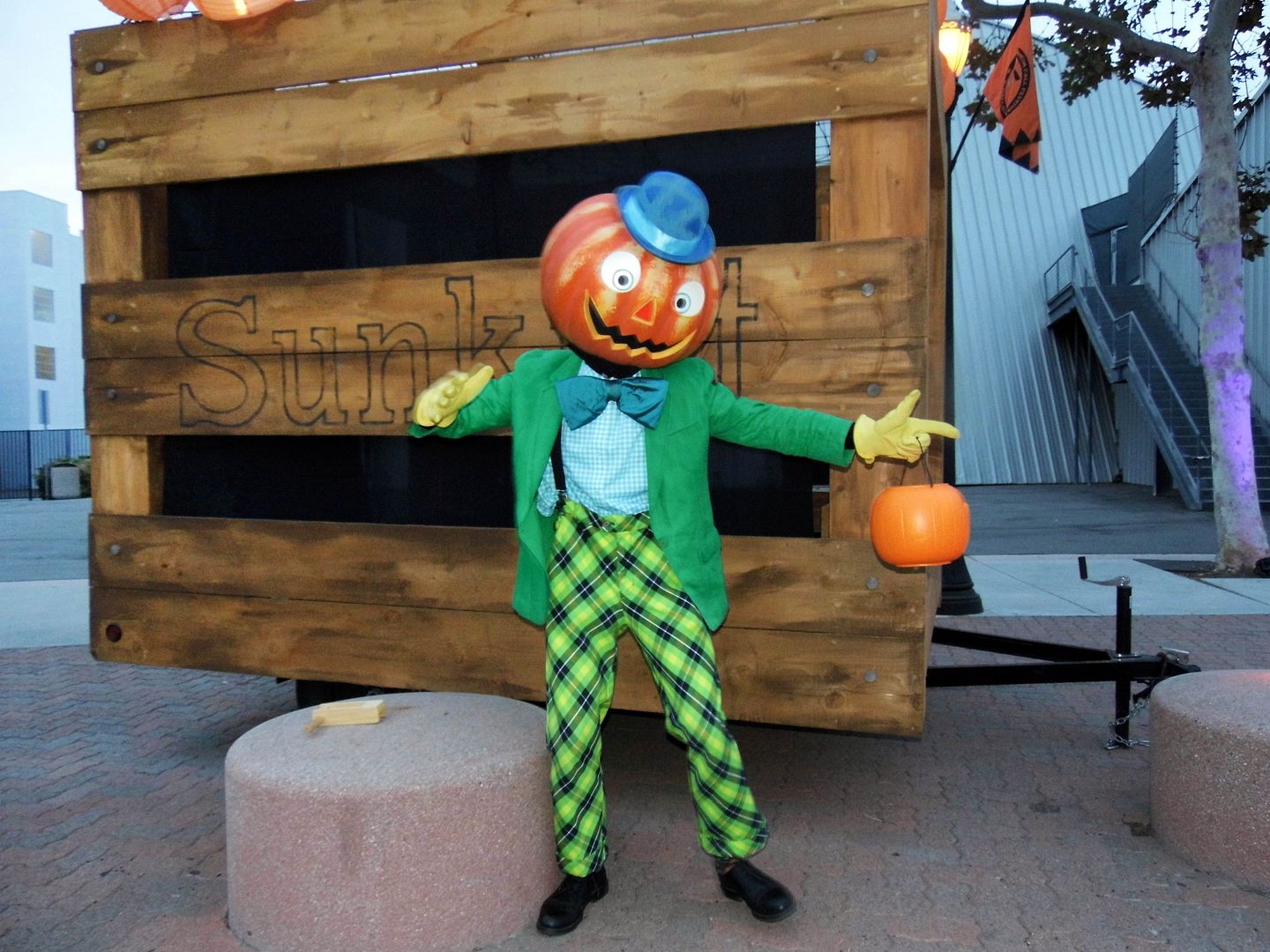 But then I'd miss the animatronics, smoke effects, and personalities like the Pumpkin Man.
And I wouldn't get my own trick or treat bag, either. It's the little things.
I hear that some drivers had to wait a couple of hours to get their cars through the line and past the floats later in the evening—something I'd been wary of myself, and something that almost kept me away from the parade altogether this year.
But I was more determined than ever this year to get a dose of Halloween—any semblance of Halloween normalcy—wherever, whenever, however I could.
And now I'm wondering why I ever missed so many parades of past years.
Related Posts: