Directly behind
Grauman's Chinese Theatre
, you'll find the oldest organization in the American film industry—in one of the oldest buildings in Hollywood.
The American Society of Cinematographers was founded in 1919, still allowing only film cinematographers and special effect supervisors to become a member.
Back then, it was located on the 12th floor of the Guaranty Building on Hollywood Boulevard (now occupied by the
Church of Scientology
).
In 1936, the ASC purchased a Spanish bungalow on Orange and Franklin—once known to be "
far removed from the hurlyburly of a stage set
"—and opened it as its clubhouse in 1937.
The mansion was the former home of silent film star Conway Tearle, who at one time was Hollywood's highest paid film actor.
His last film was an adaptation of Shakespeare's
Romeo and Juliet
in 1936. He died from a heart attack two years later.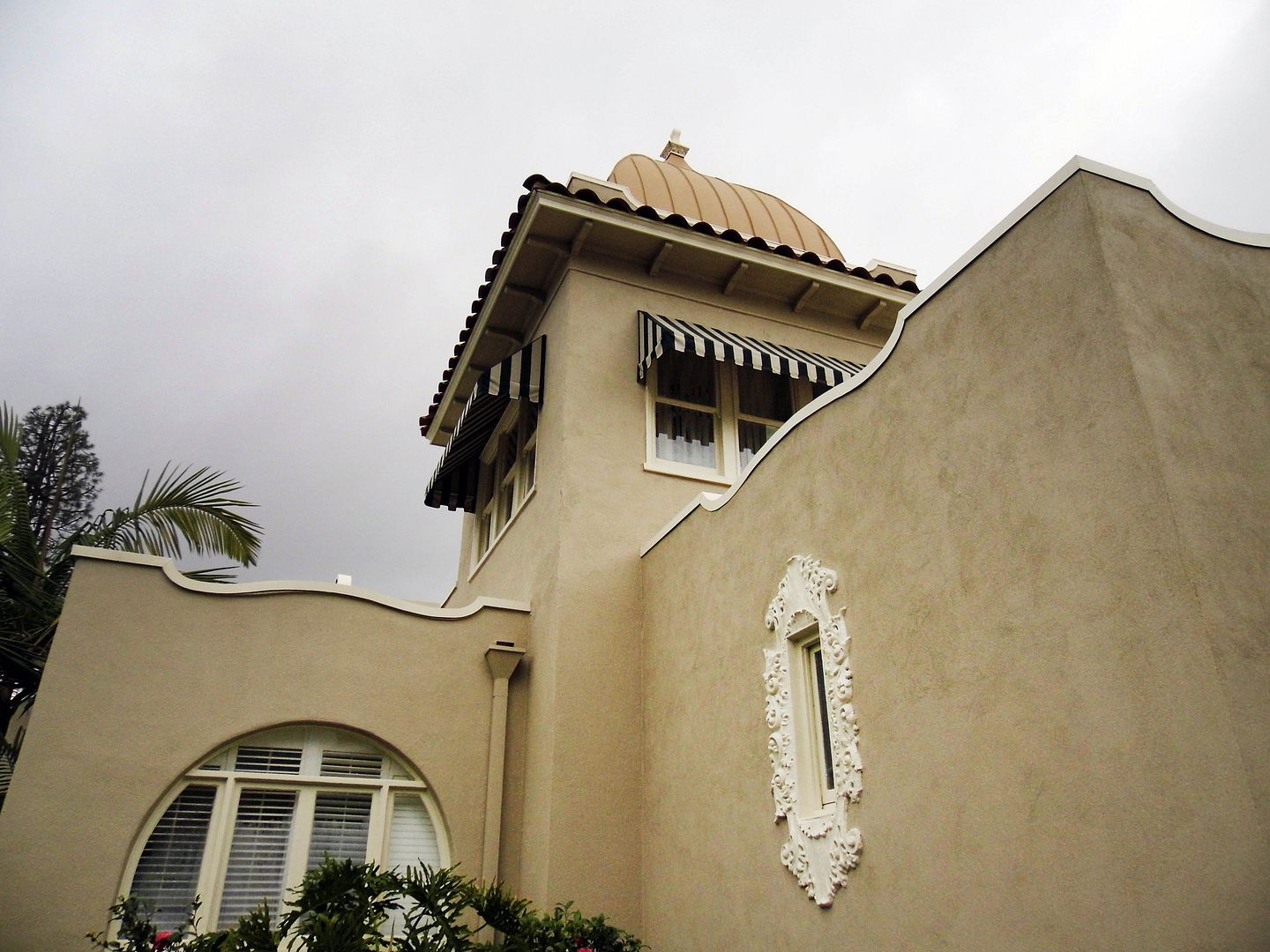 The outdoor grounds of the Teale estate once contained a driving range, Badminton court, and swimming pool.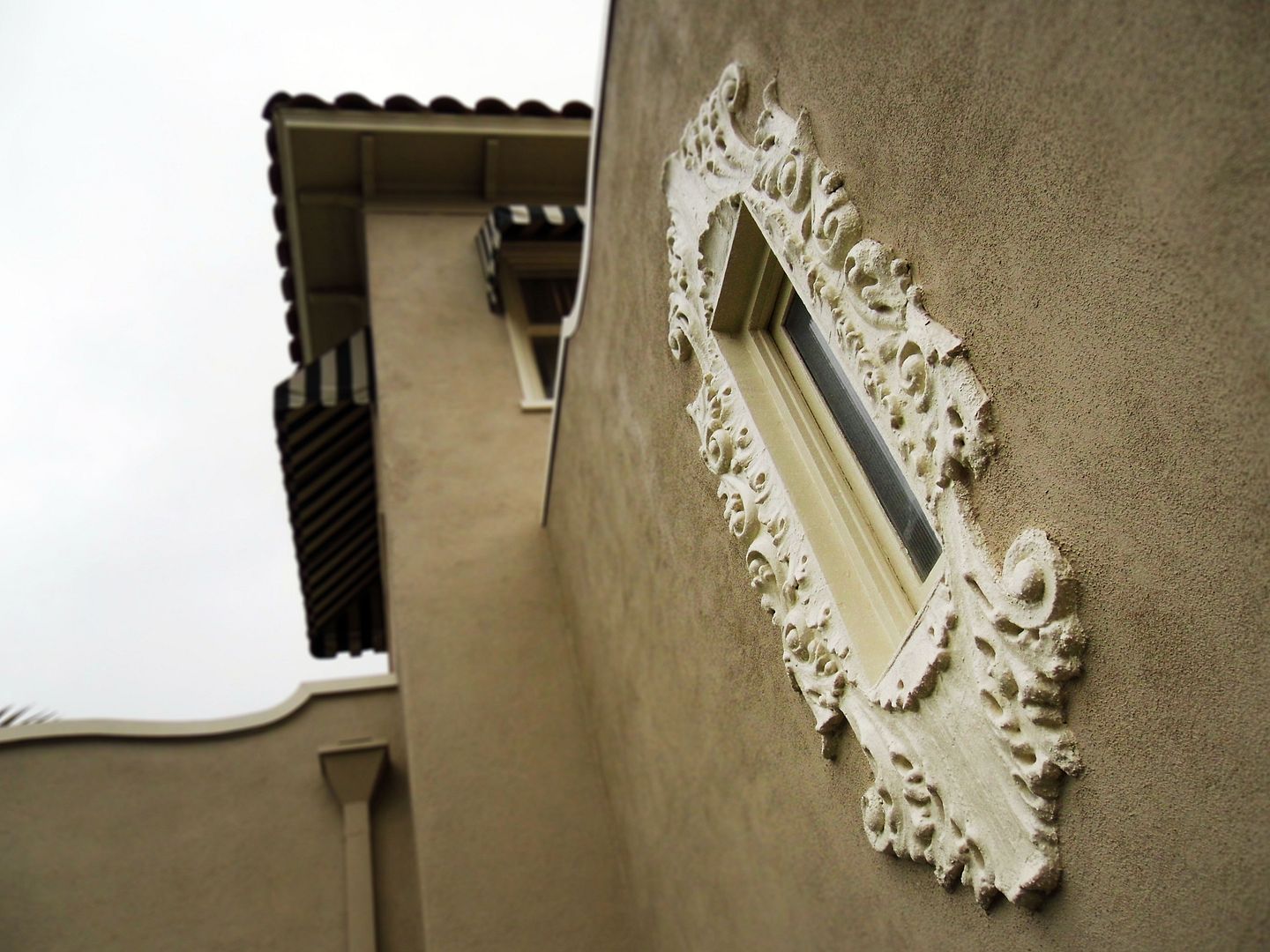 Inside, you could find a billiard room, library, card rooms, dining room, locker rooms, and kitchen—until a renovation gutted it in 2010.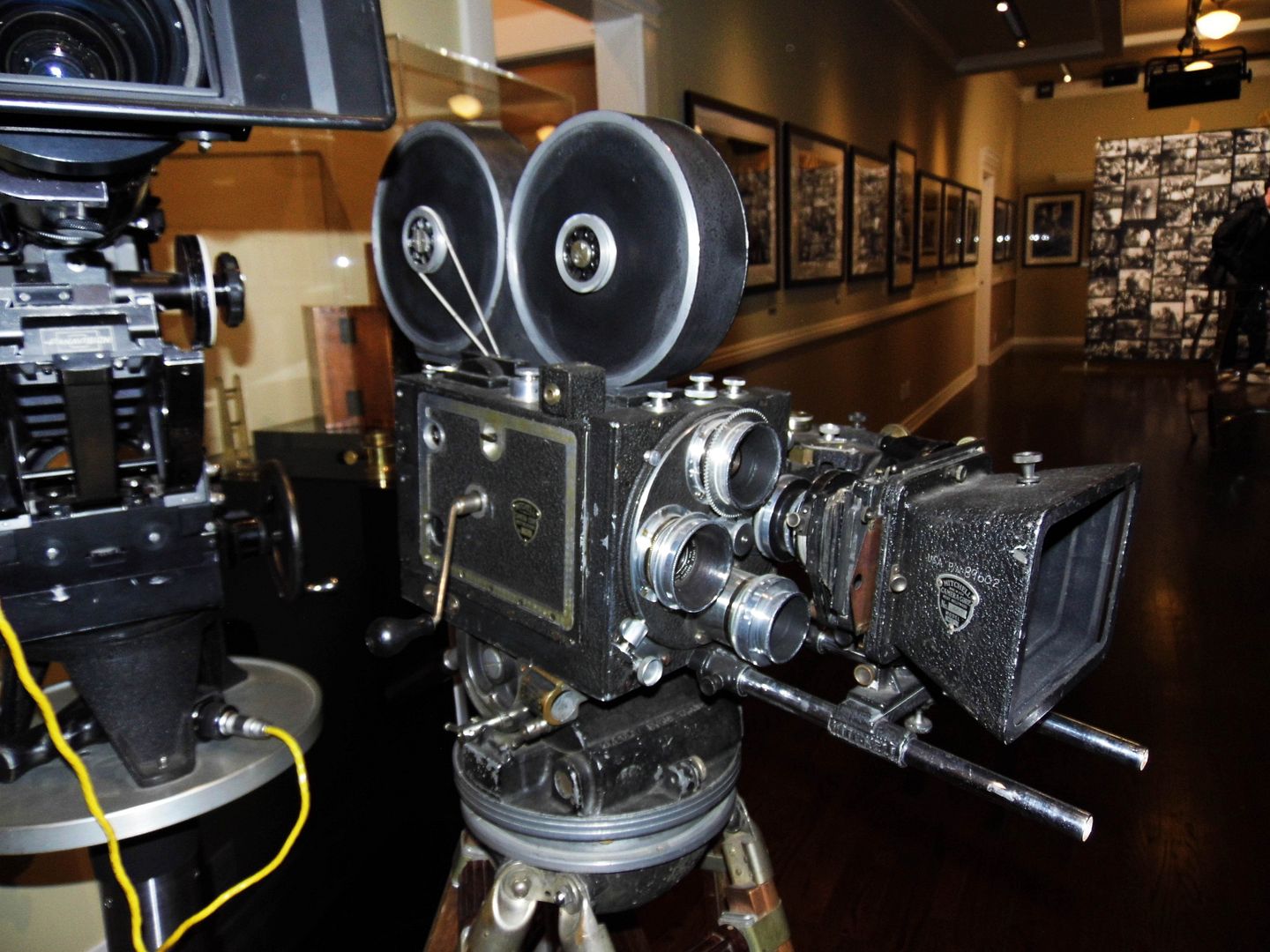 At least the ASC is putting their ground-floor public space to good use...
...featuring vintage camera equipment (like 1920s-era Mitchell Standard 35mm units) on display in a museum setting.
Thanks to donations, acquisitions, and some good detective work by museum curators past and present, there are now hundreds of items in the collection.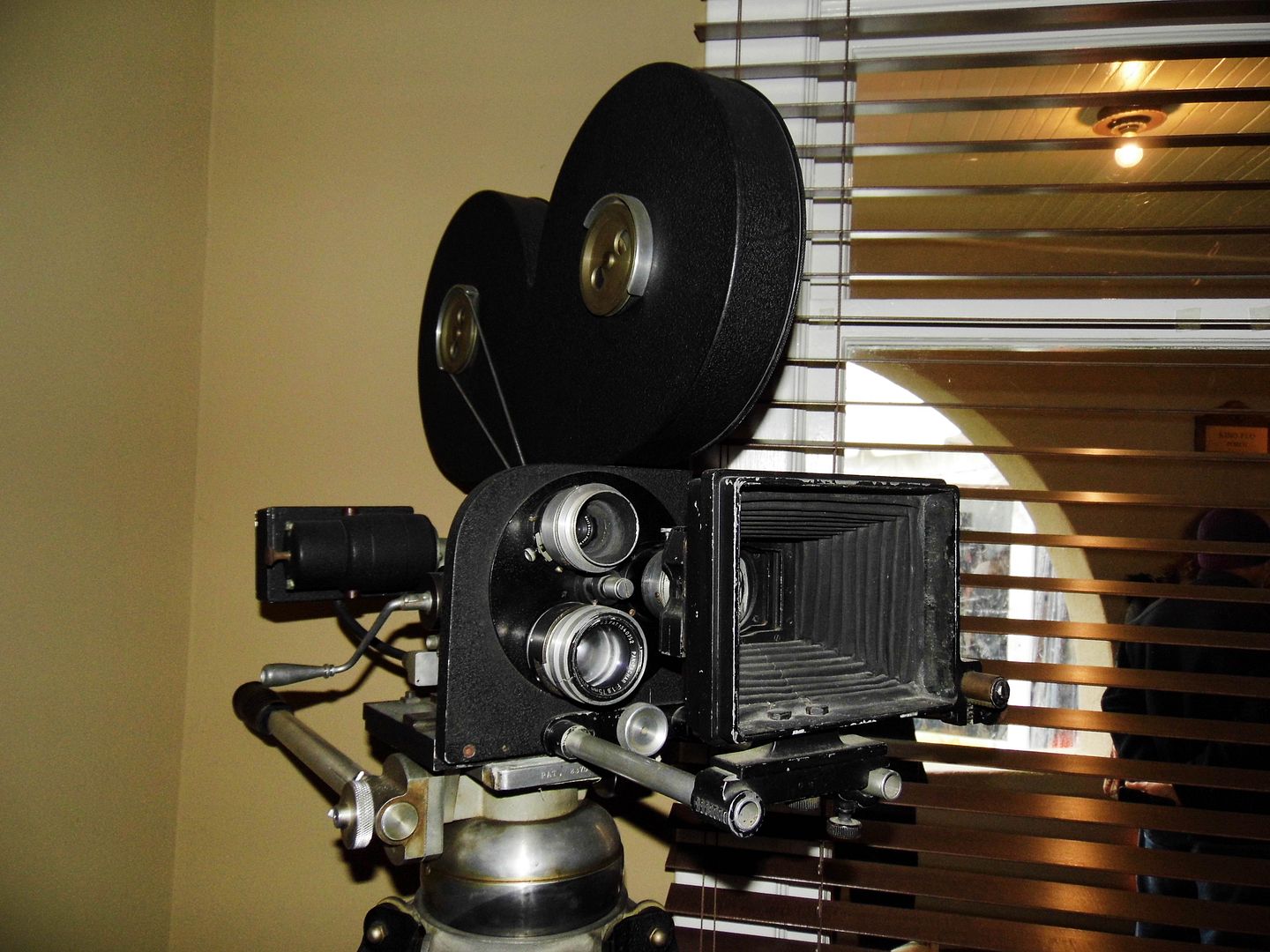 These motion picture units were being thrown into dumpsters—because they were considered "obsolete."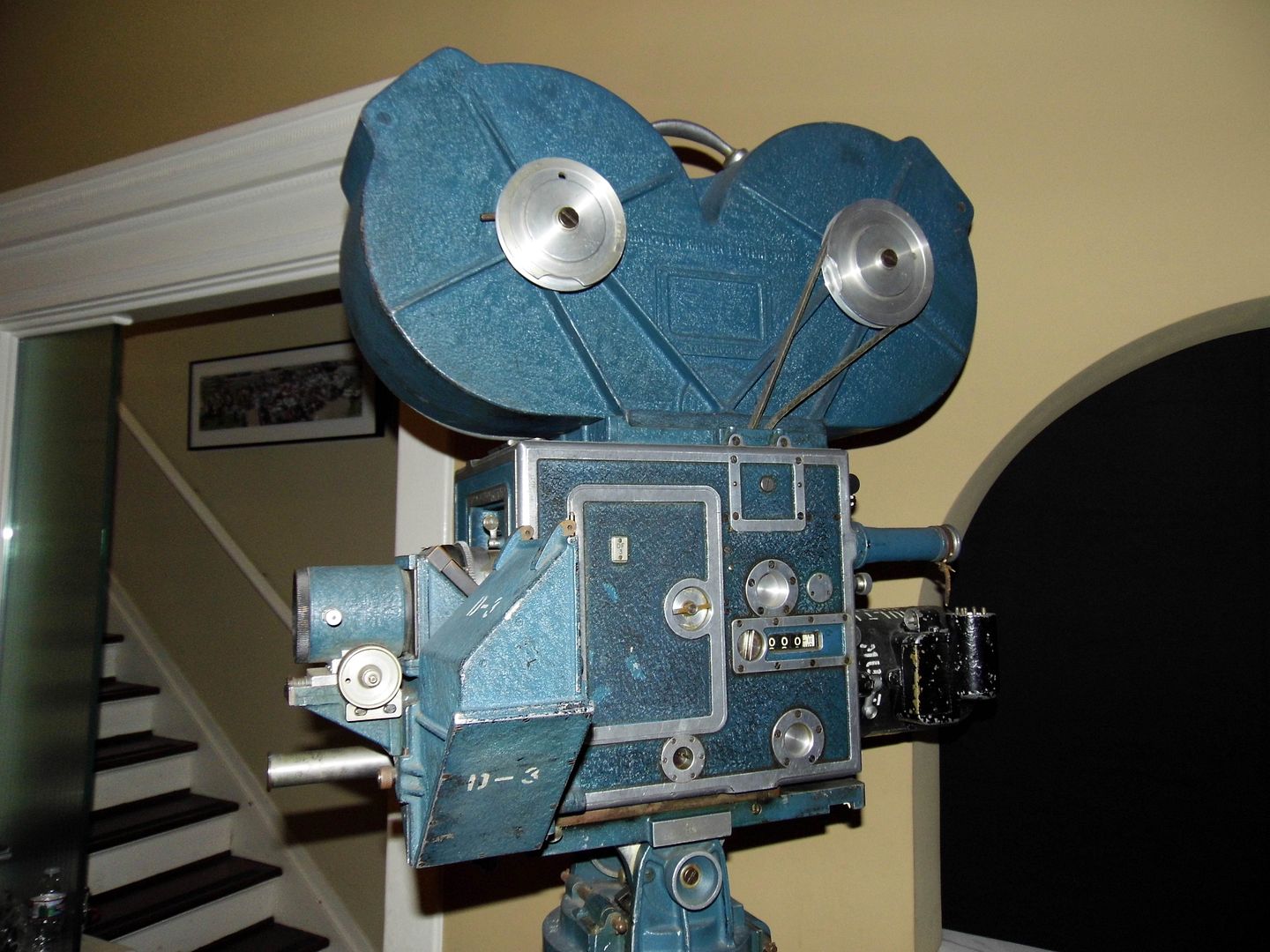 Among the rescued includes a "three strip" Technicolor camera, the type that was on set during the filming of
Gone With the Wind
and
The Wizard of Oz.
It contained three black-and-white film strips, each behind a color-filtered aperture—a green one and two behind a magenta one (one sensitive to blue light and the other sensitive to red).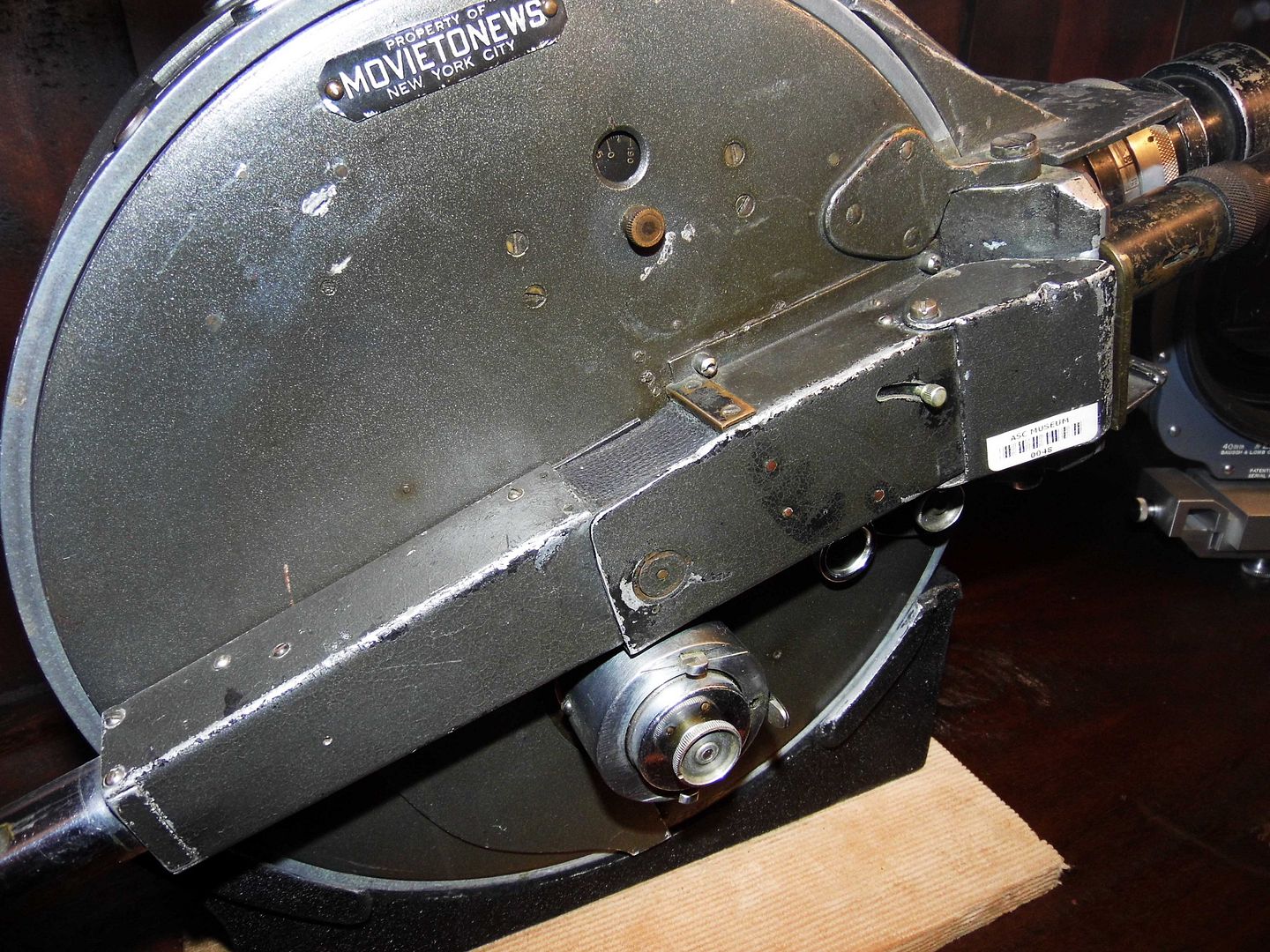 Once in the inventory at Fox Movietone News, the Akeley "Pancake" was used to shoot portions of the 1923 version of
The Ten Commandments
. It was never an "A" level camera, though, as it was designed more as a field camera for specialty action work.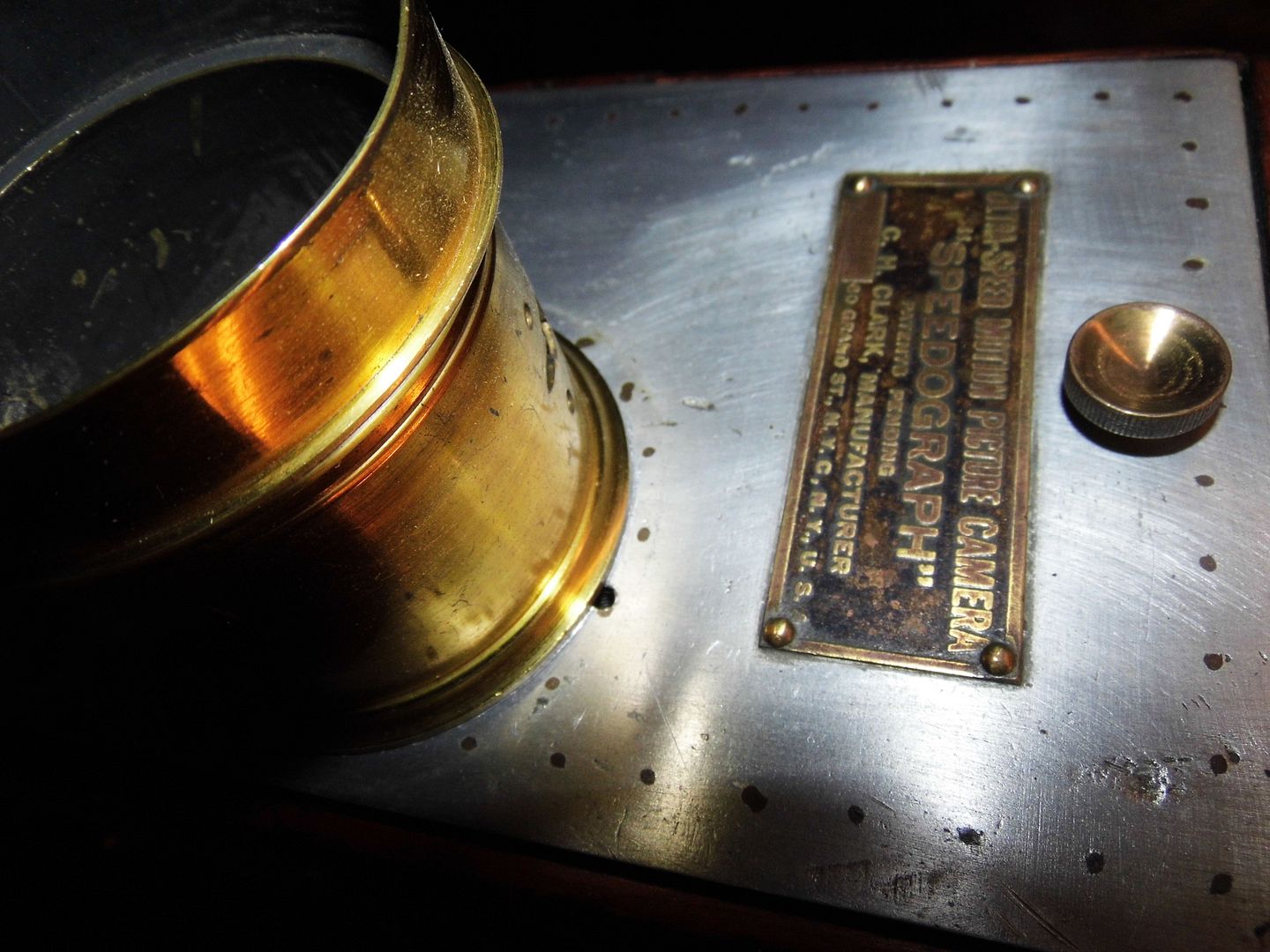 Each item occupies its own unique space in cinema history, like the Clark-manufactured "Speedograph" ultra-speed motion camera...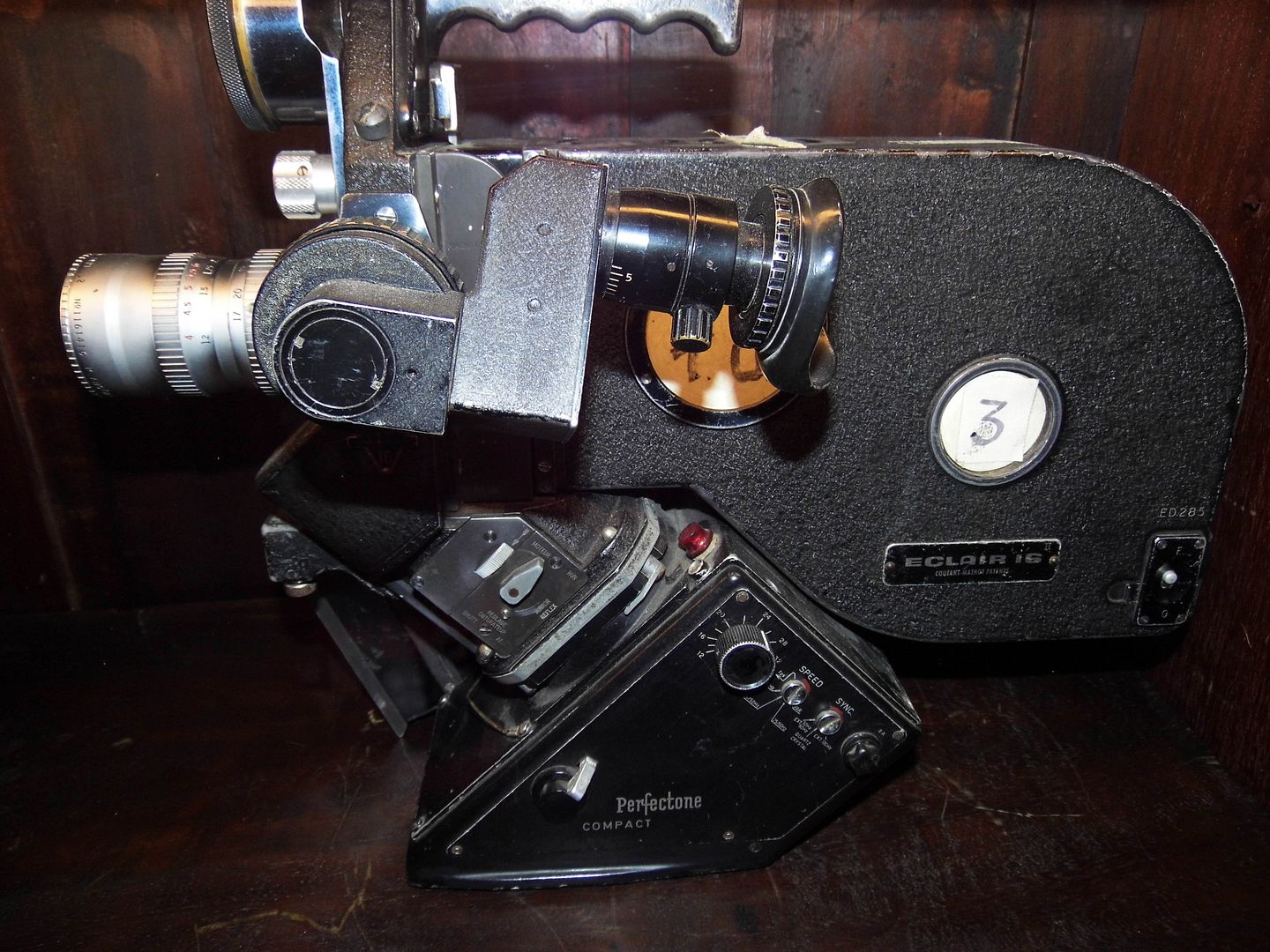 ...and the 16mm film NPR "camerette" by French company Éclair, once used by Academy Award-winner Roger Deakins ASC in his documentarian travels through Burma and Eritrea.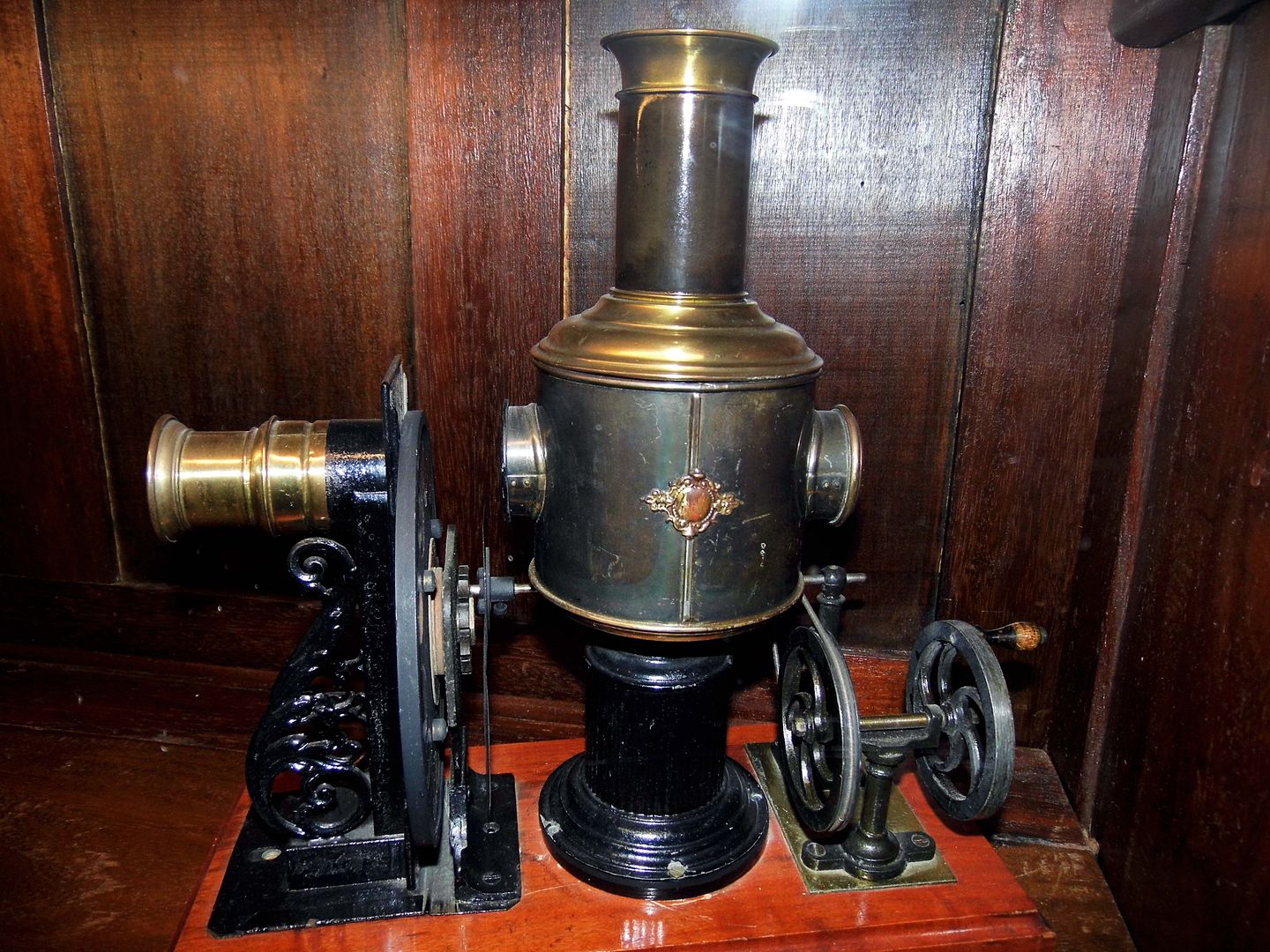 There's also an Edison kinetoscope, the Mitchell BNC camera used to shoot
Citizen Kane
, and the first all-metal, commercially available 35mm camera (the hand-cranked Bell & Howell 2709).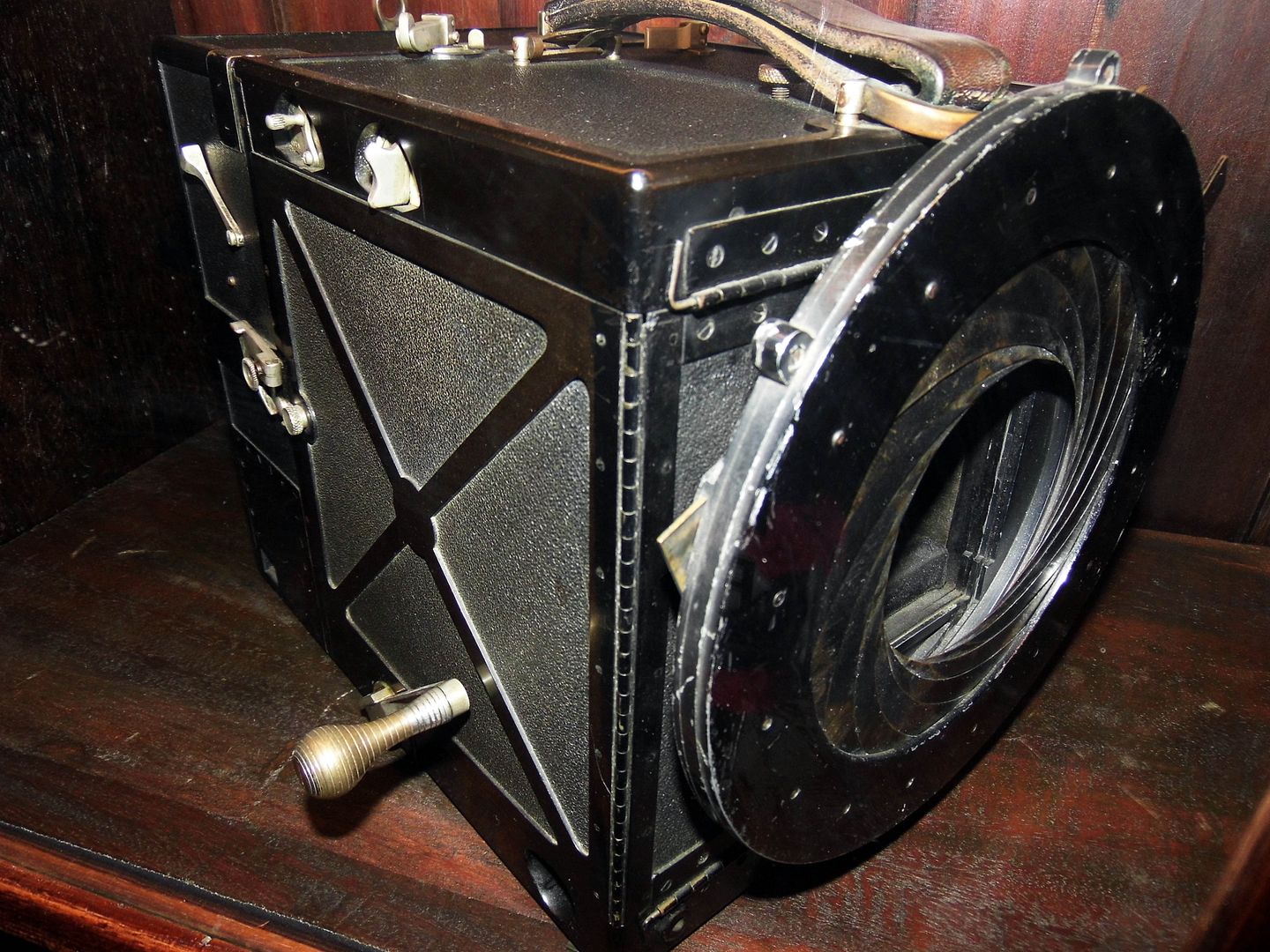 Just to name a few.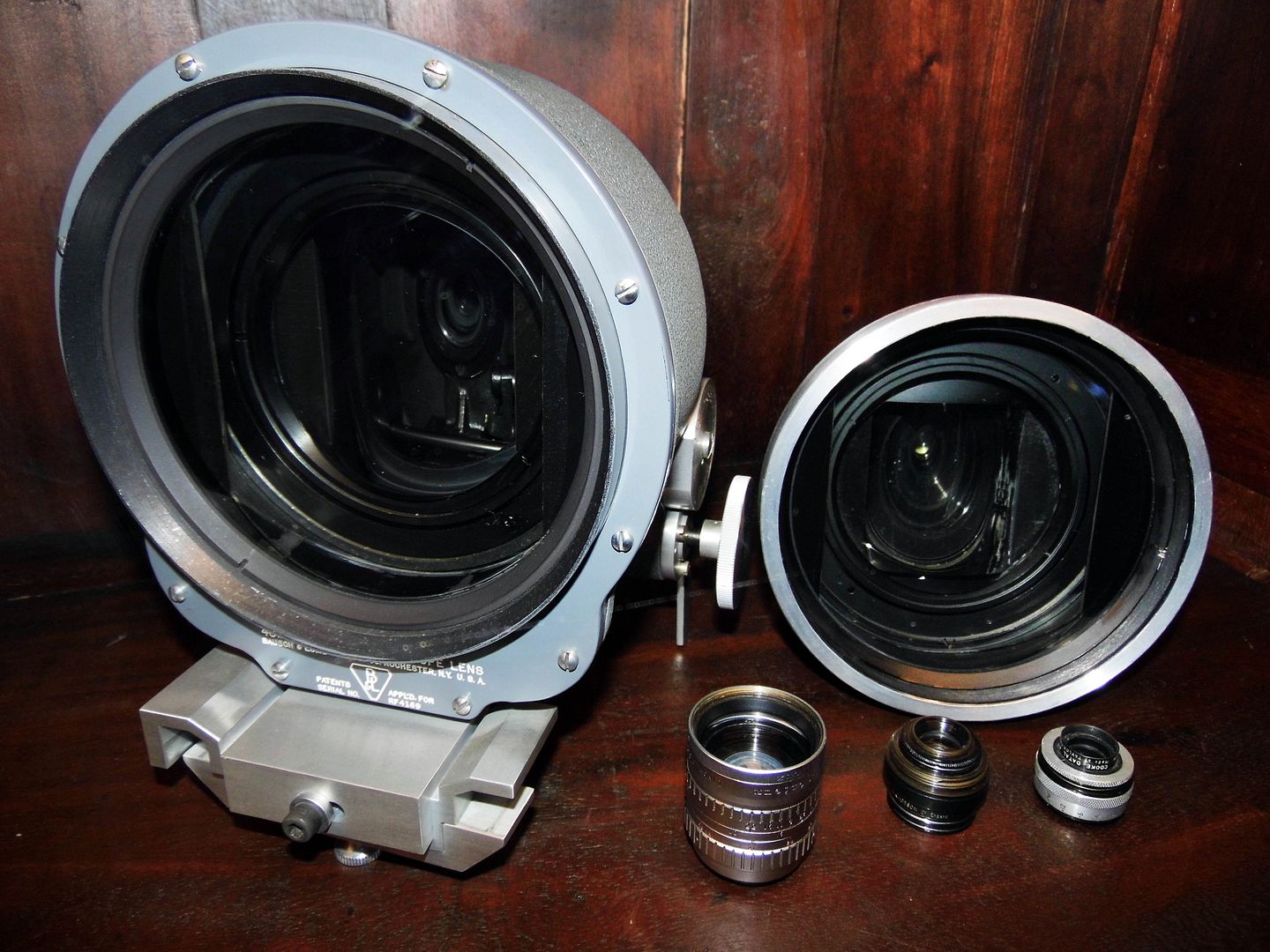 In addition to cameras, the collection also houses historic lenses, some owned by by Joseph B. Walker, ASC (Frank Capra's frequent collaborator, including on
It's a Wonderful Life
).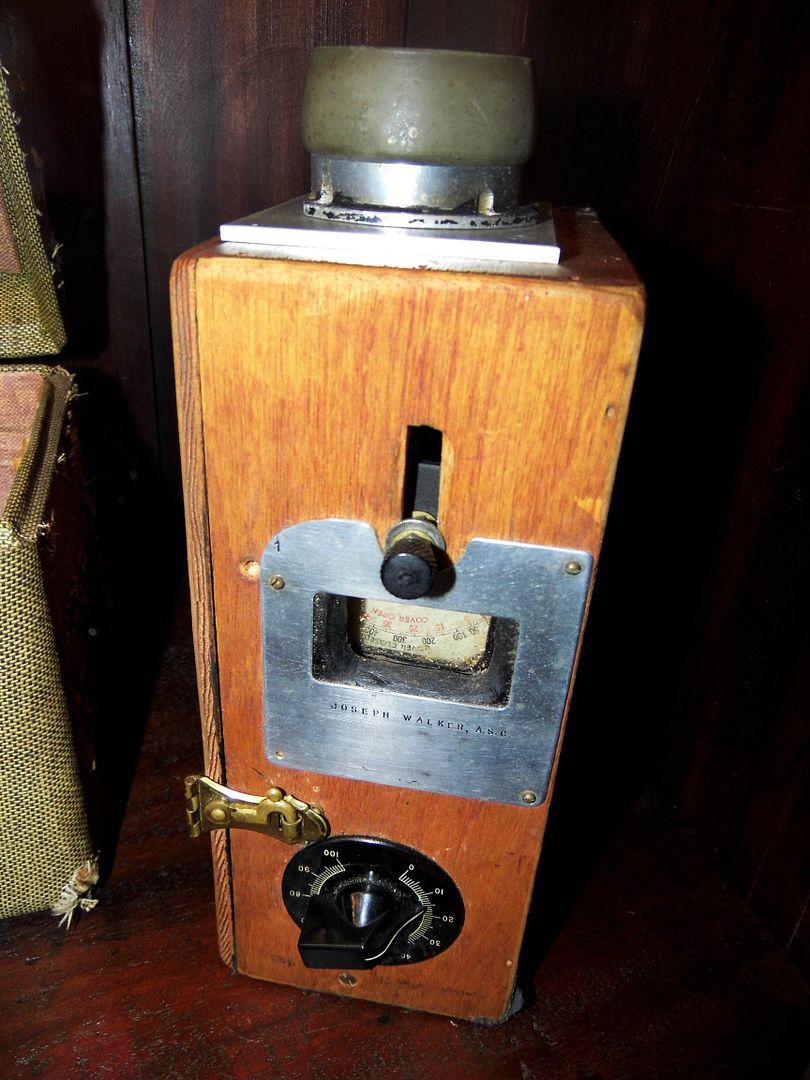 The haul from the Walker collection also included the
Comparator Makeup Meter
, invented and patented by Walker himself...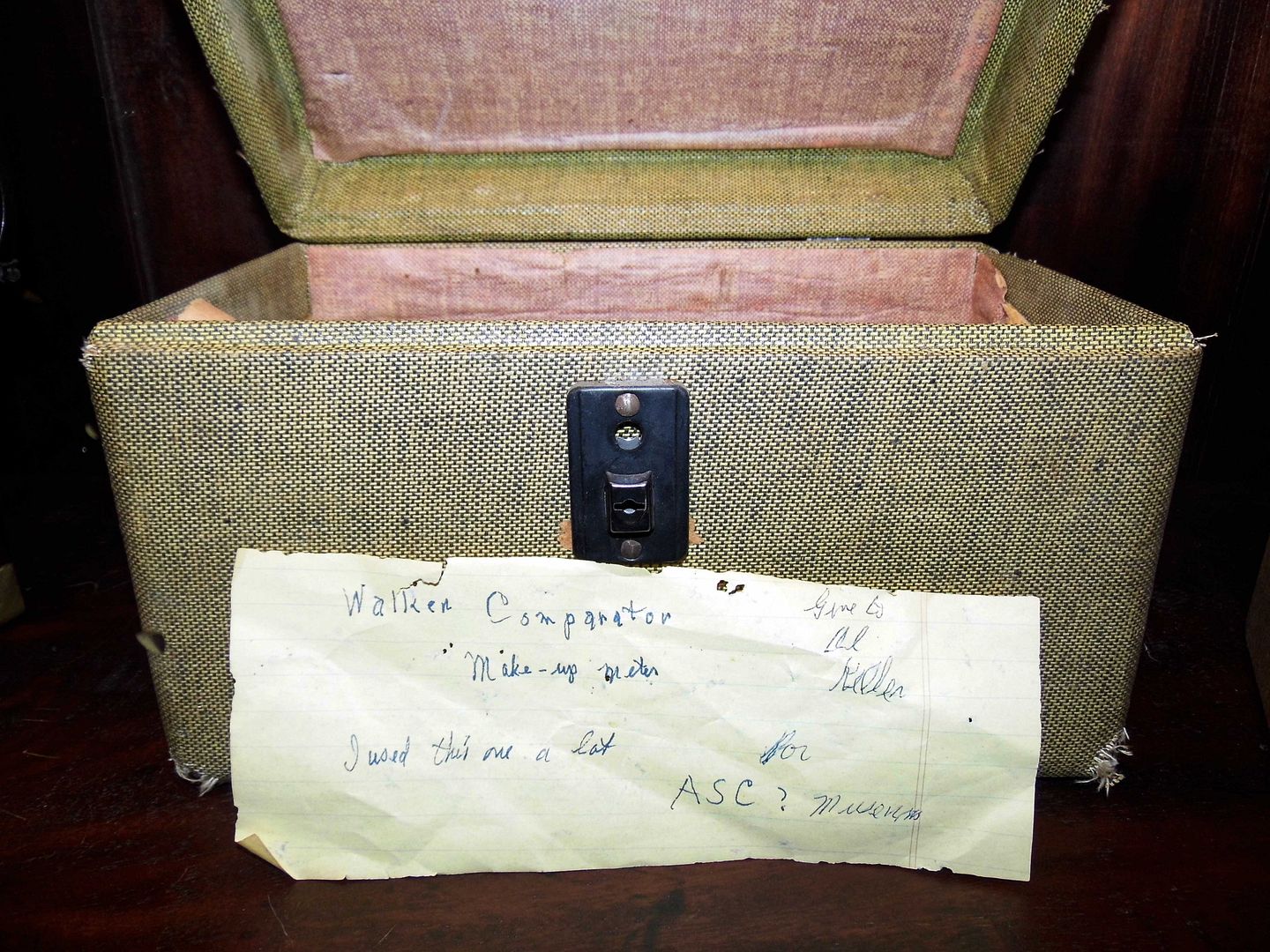 ...probably a prototype of a spot meter, though the note in its original tweed carrying case reads, "I used this one a lot."
The ASC hosts an annual open house in February—and not just in celebration of its 100th year.
Besides that, the ASC Clubhouse is open by appointment only on weekdays during normal business hours. According to
its website
, you could call ahead (323) 969-4333.
Related Posts:
The Dome on Sunset Boulevard That Makes A Spectacle Out of Cinema
Dust on the Lens
Plight of the Avid Amateur