In the Curtis Park neighborhood of Sacramento...
...on Diagon Alley (no relation to
Harry Potter
, though perhaps also a play on the word "diagonally")...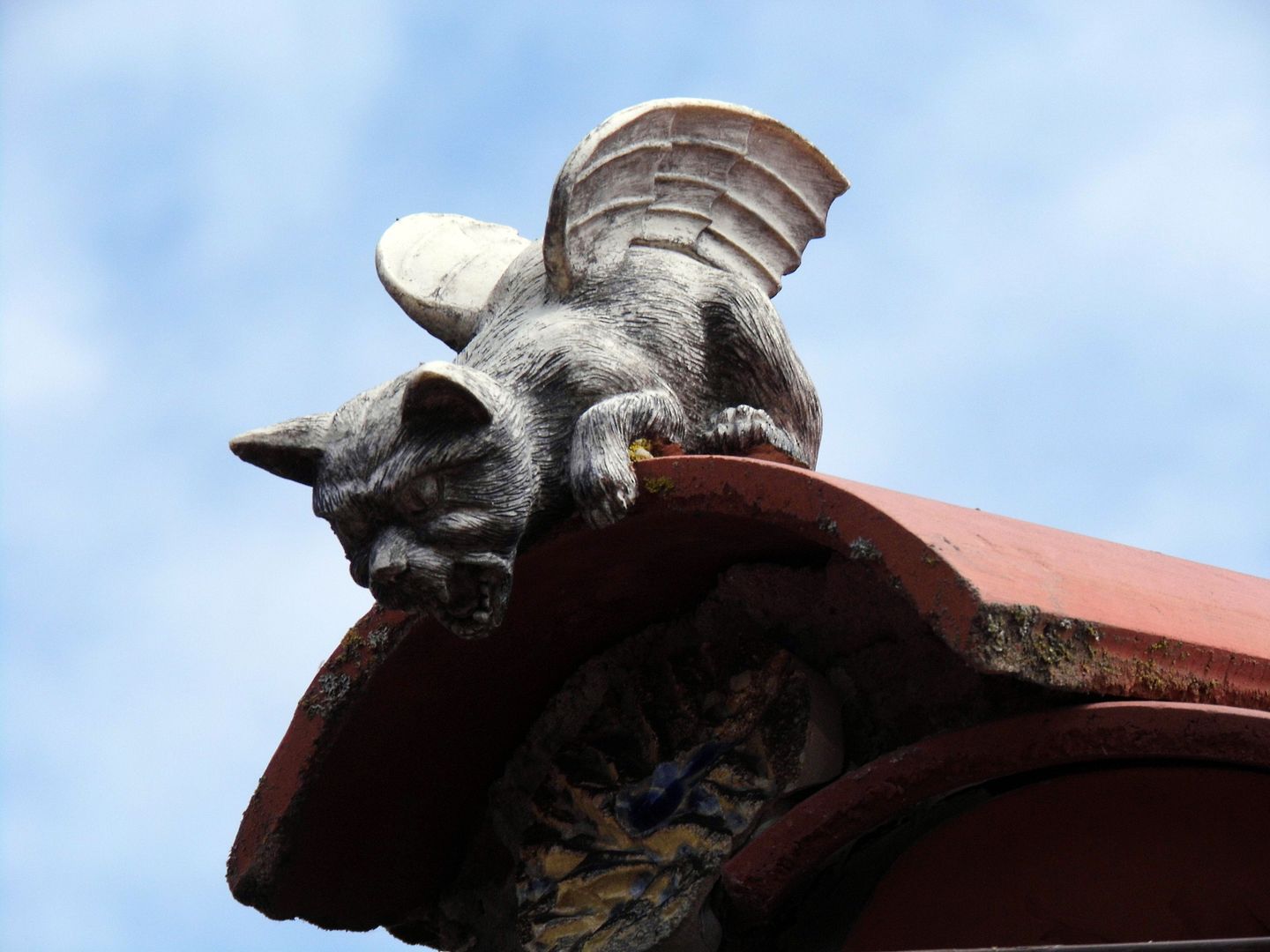 ...is an ornately tiled home known as "The Dragon House."
The privately-owned residence isn't open for tours—but its location along the alley makes it easy enough to admire some of the exterior art.
It's the work of Sacramento locals Ray Gage (a high school art teacher) and Carolyn Belmore, who'd forged a stained glass business together before setting their sights on the house owned by Belmore and her husband Dave.
Gage and Belmore made all of the clay tiles themselves, having started in 1985 and "officially" completed in 1988.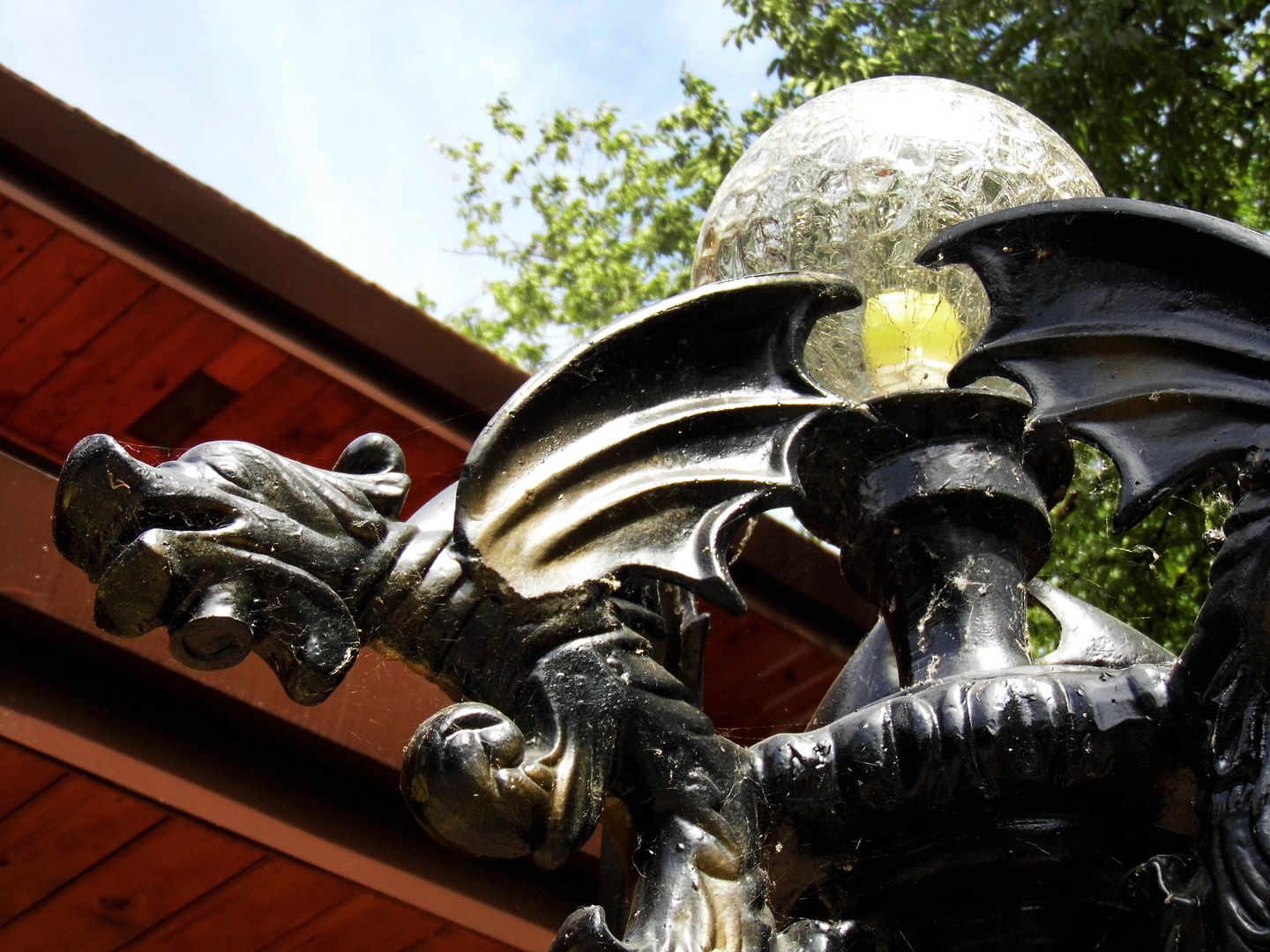 Unfortunately, Gage passed away in 2003. Belmore continues to maintain the Dragon House—and even add to it—in his absence. (The front was painted yellow sometime between 2011 and 2014.)
Belmore began the work as a novice, who'd met Gage in a tile-making workshop class.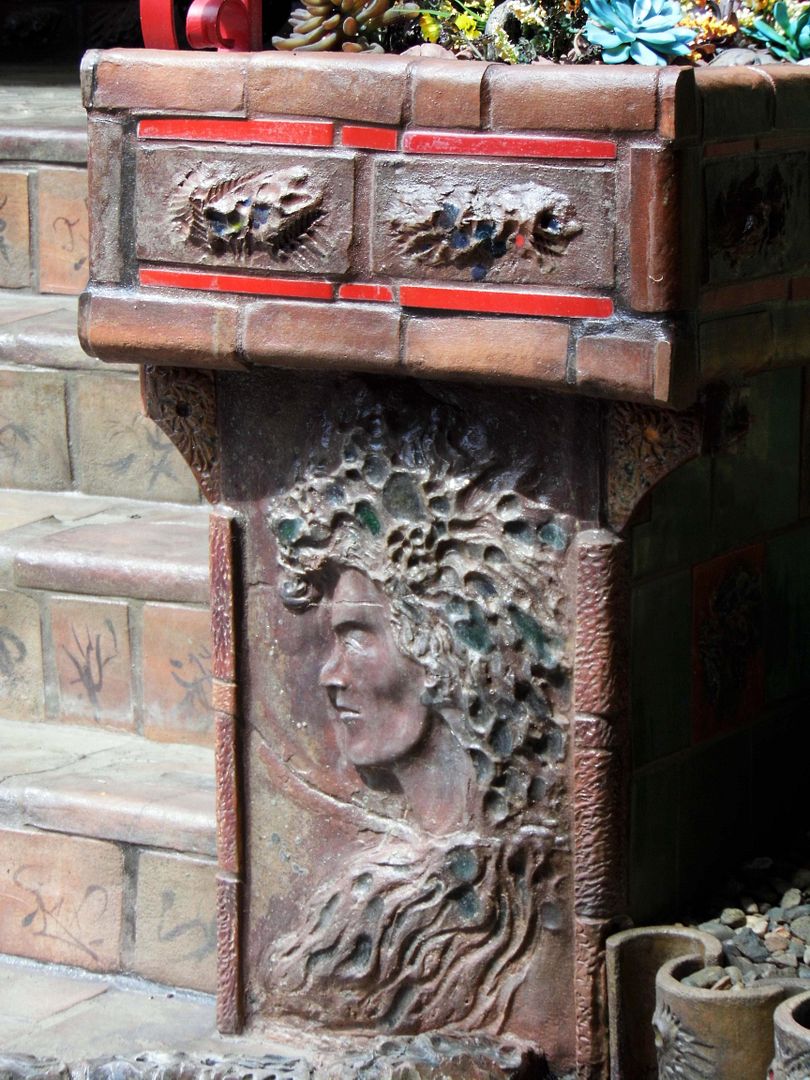 The house had been badly stuccoed in the 1970s—and when it started to peel and the original contractor wouldn't fix the shoddy job, Belmore looked at covering its exterior with something else.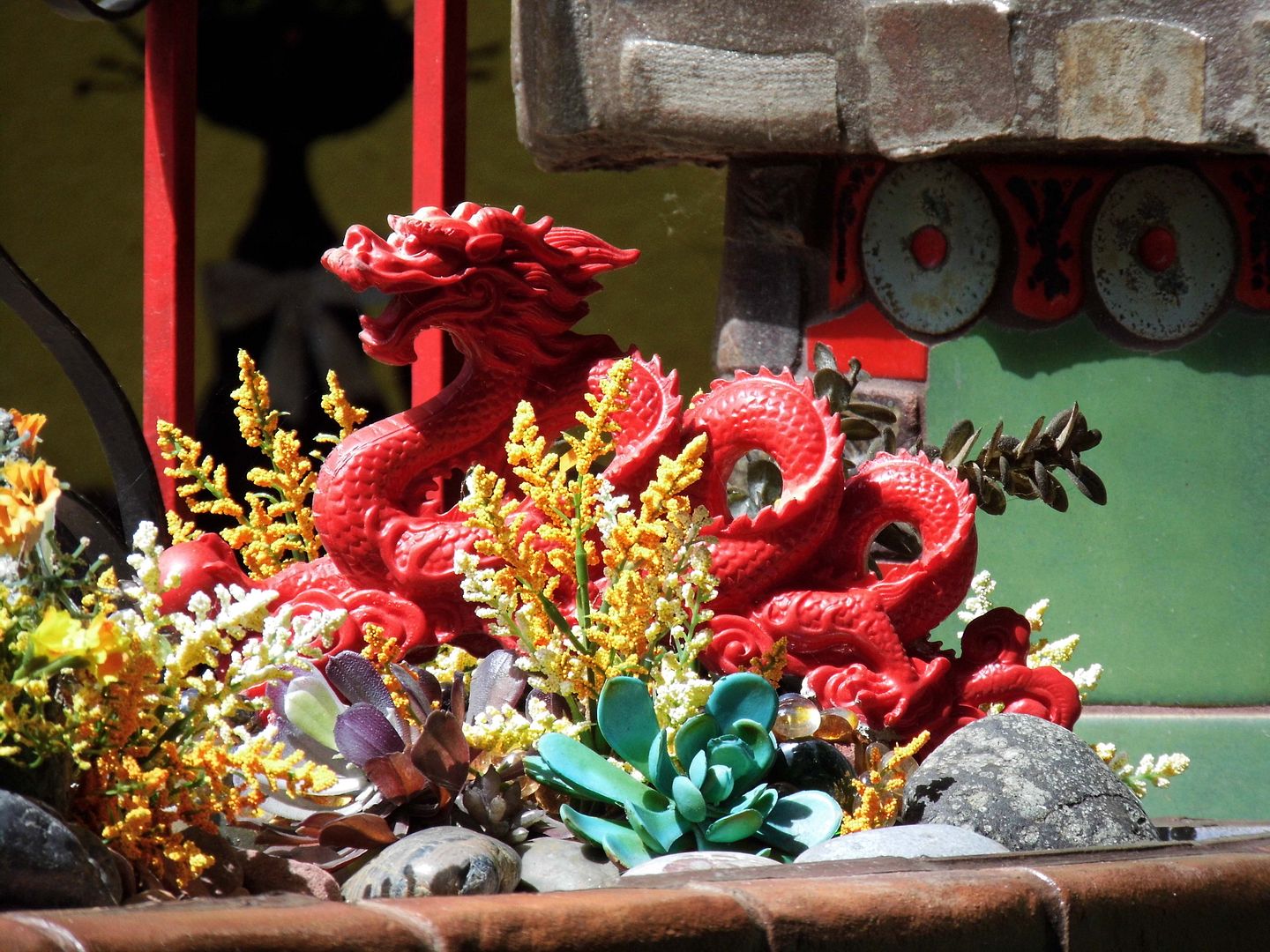 And so began the building of a fantasy-based facade...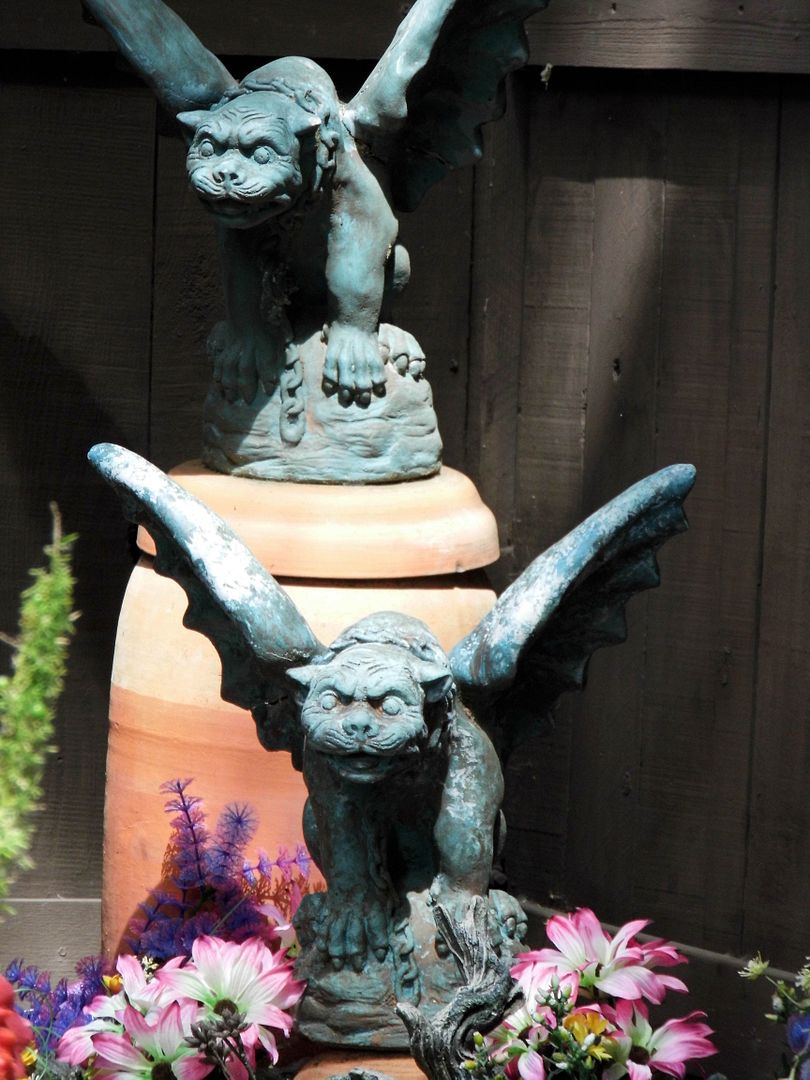 ...which is now replete with a dragon dwelling in the front garden...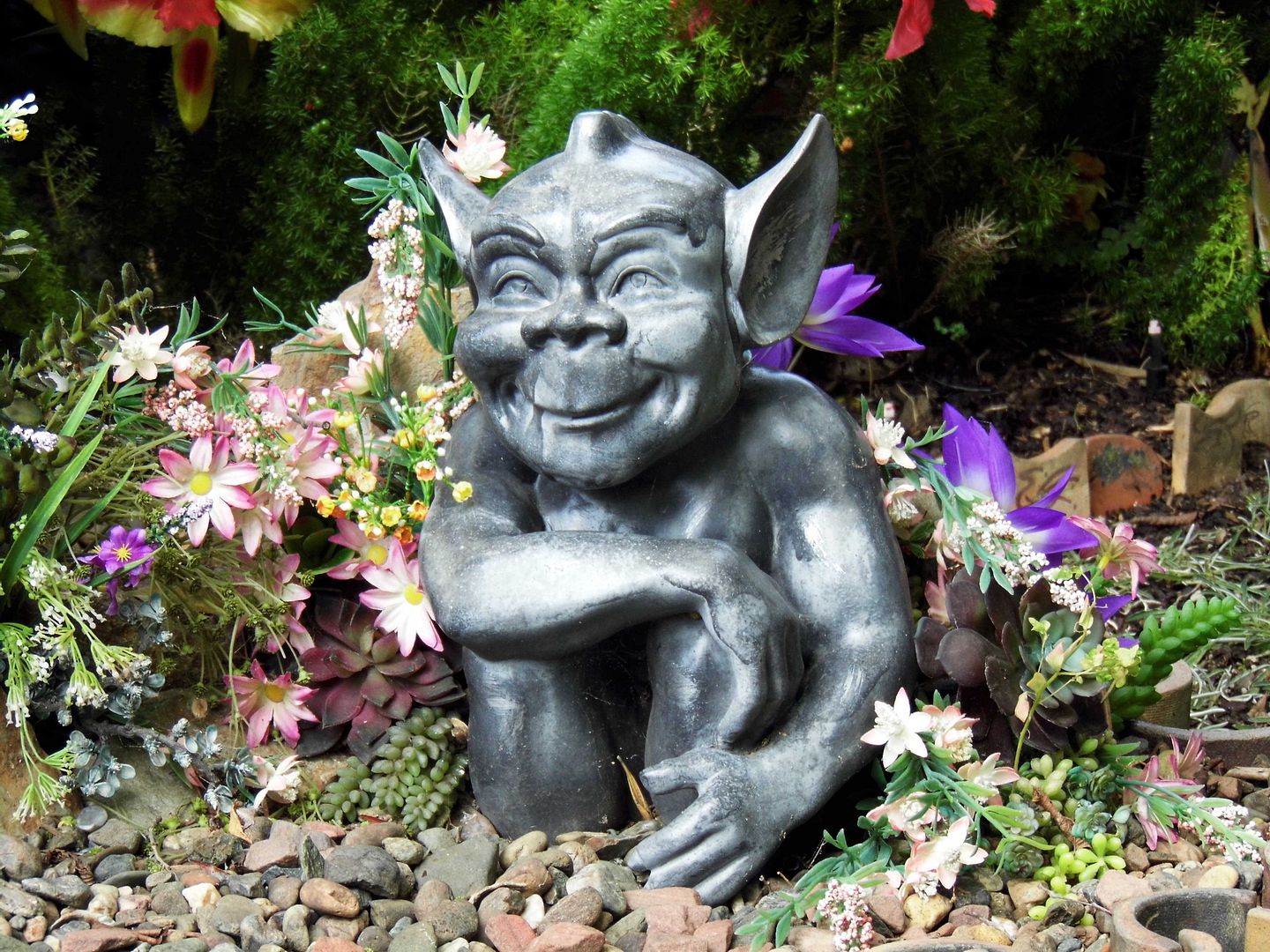 ...and all manner of mythical protectors and folkloric guardian beasts...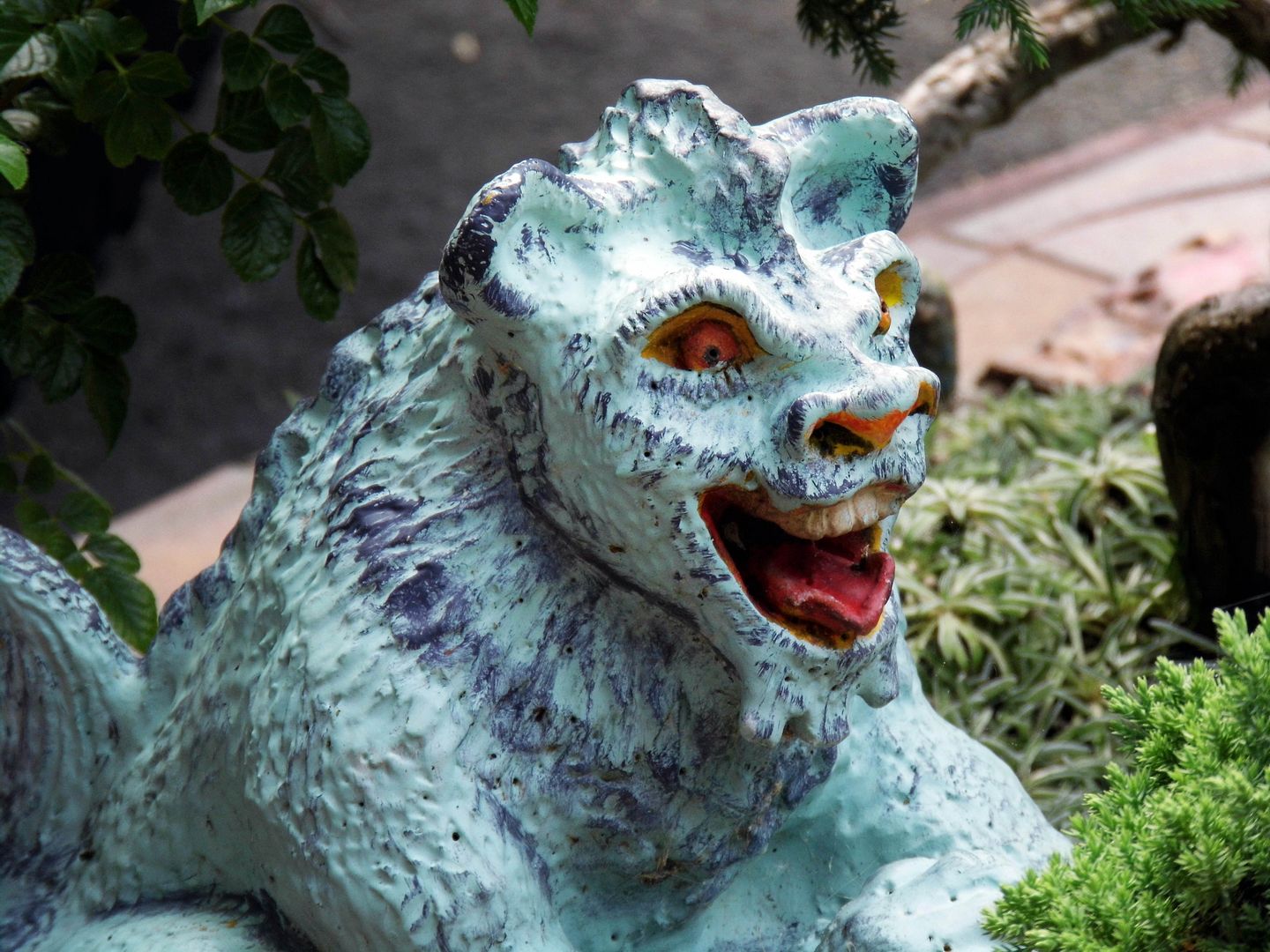 ...from
foo dogs
to winged creatures...
...and even symbols of prosperity, like the koi fish.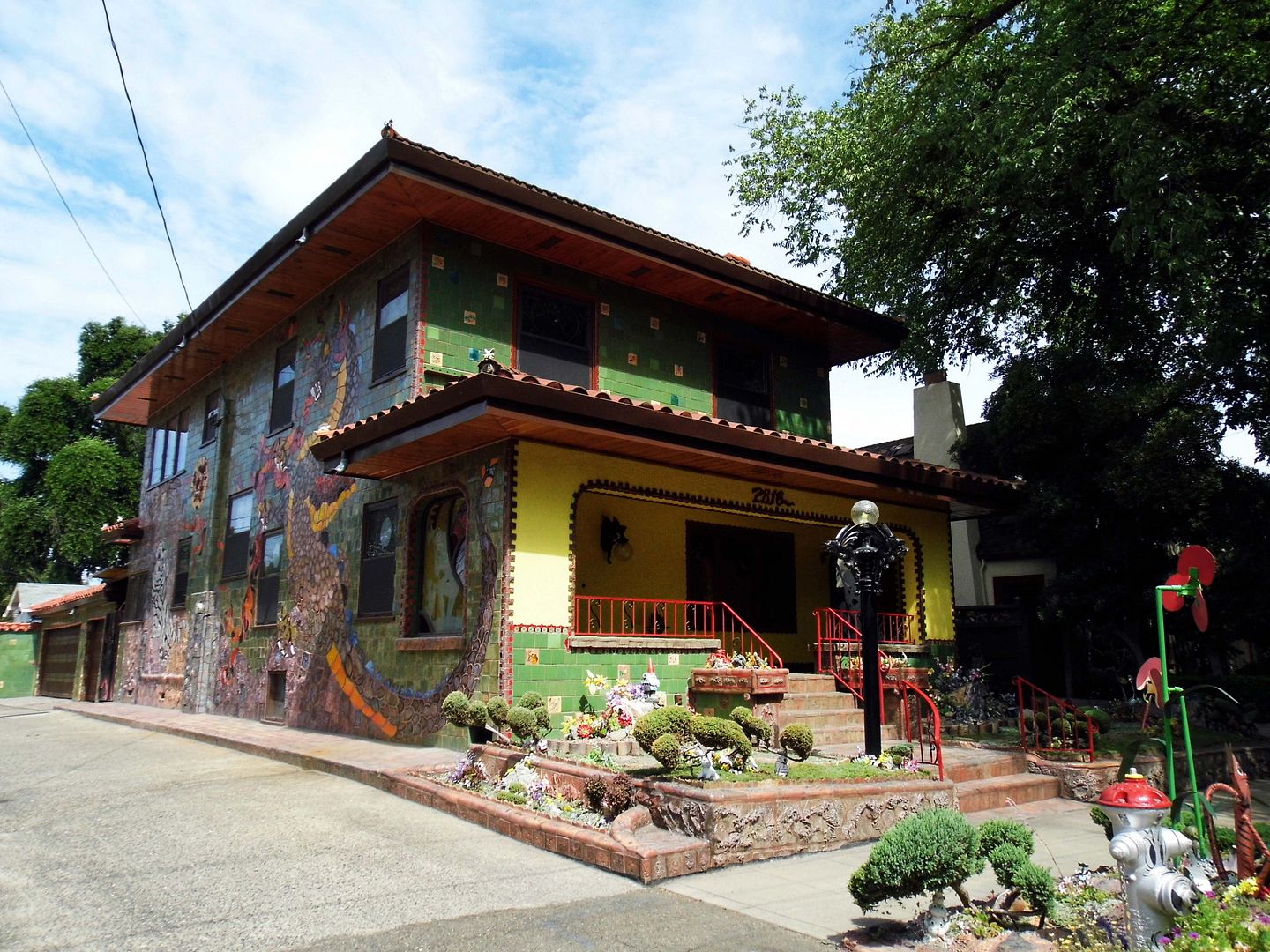 Visitors are welcome to admire The Dragon House from the alley (watch out for cars and Belmore's black-and-white cat). Be careful not to trample the topiaries—and for God's sake, don't try to open any doors.
For an interview with Ray Gage's son, visit the Sacramento Appraisal Blog here.
Related Posts:
Photo Essay: Mosaic Tile House, Venice
Photo Essay: Tile House, Hollywood Hills (Updated for 2018)