That was an advantage of driving from LA to Palm Springs and back a couple of weekends ago, during October...
...when I could exit off the 10 Freeway to witness Dinny sporting his orange-and-black pumpkin...
...and a black crow perched on his neck.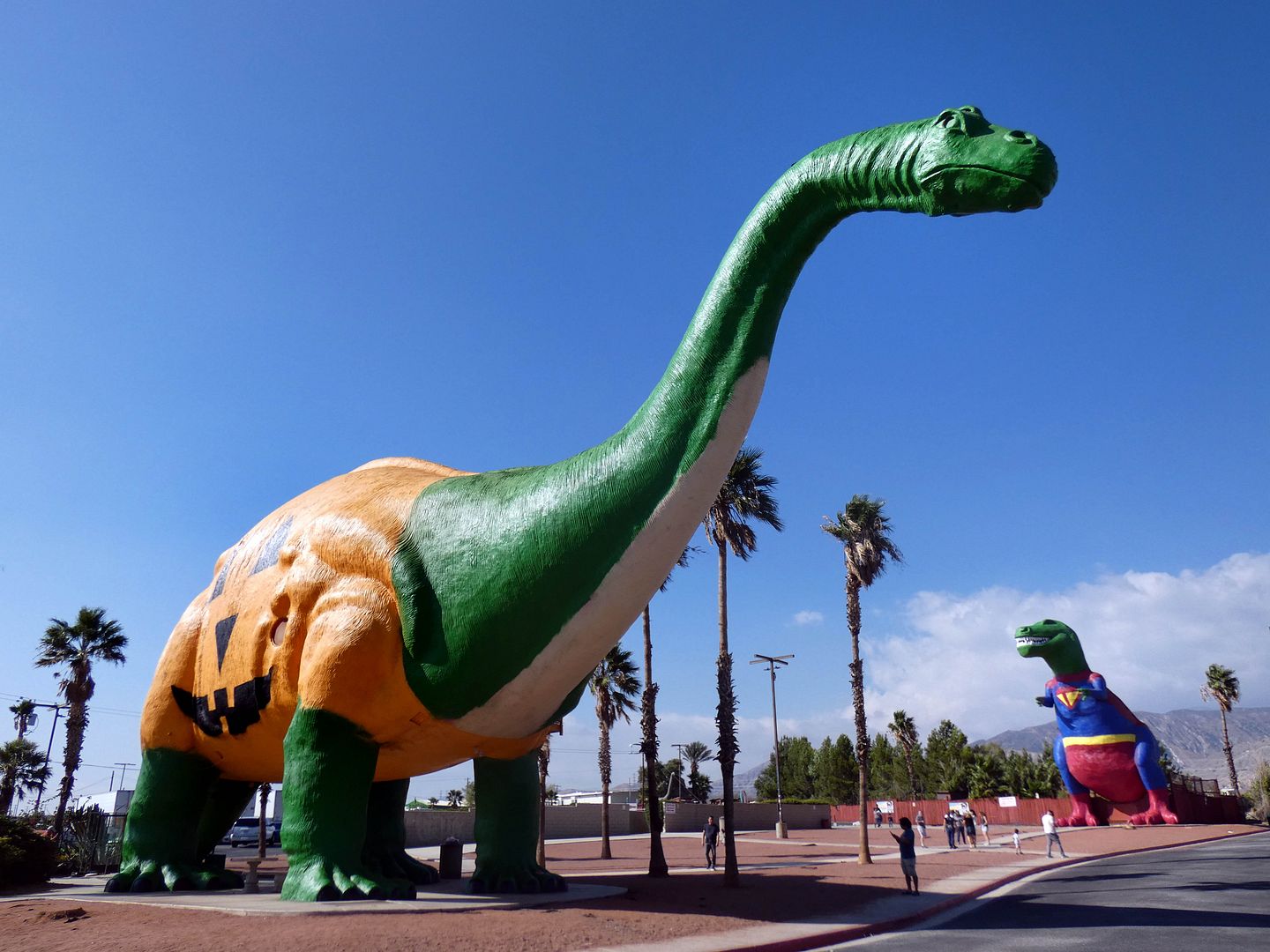 Peering out from behind Dinny is Mr. Rex, costumed as an All-American superhero...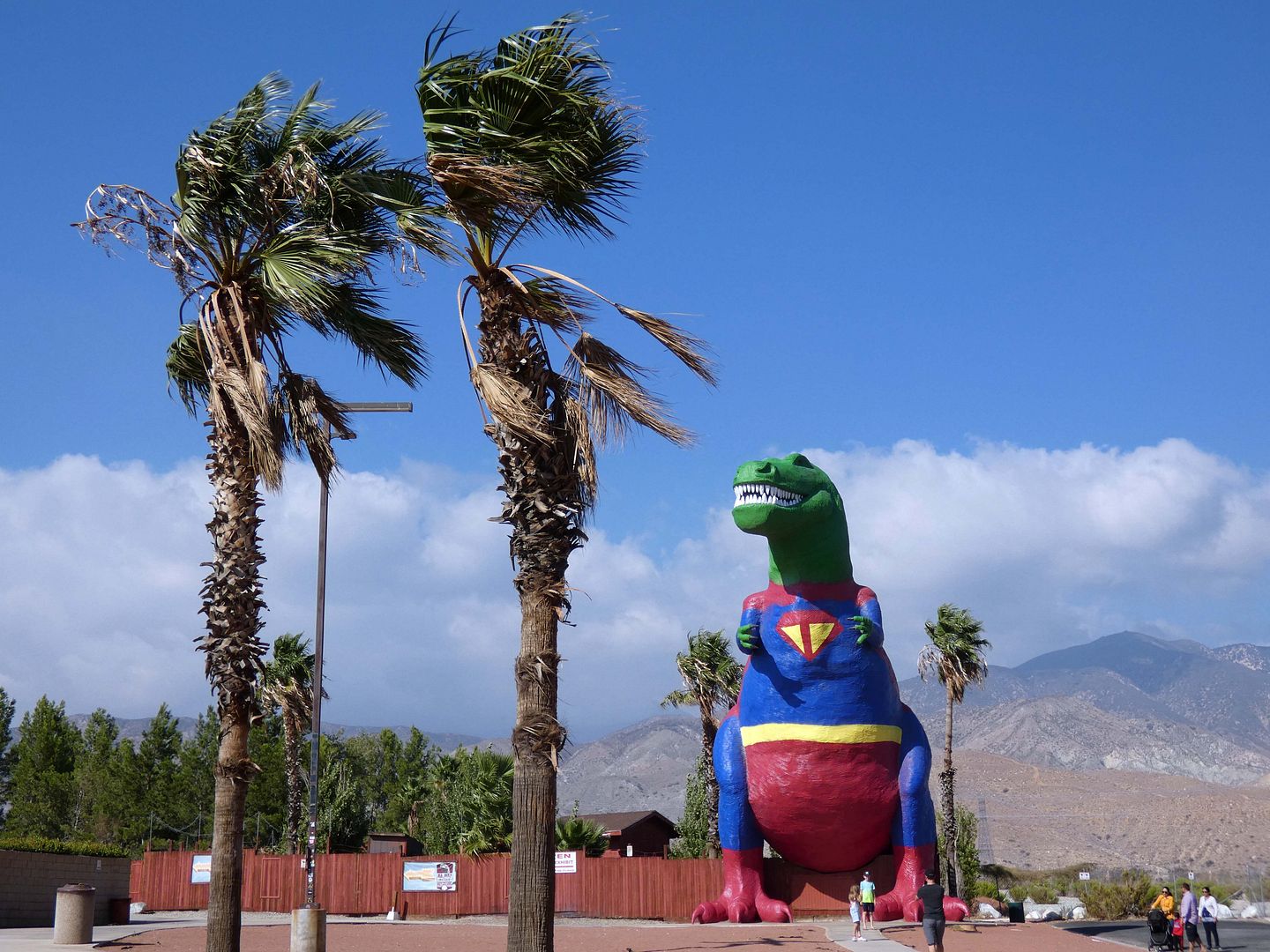 ...green head and hands poking out, clawed feet cloaked in red.
Of course, his two rows of teeth are still gnashing, stark white against a threatening sky.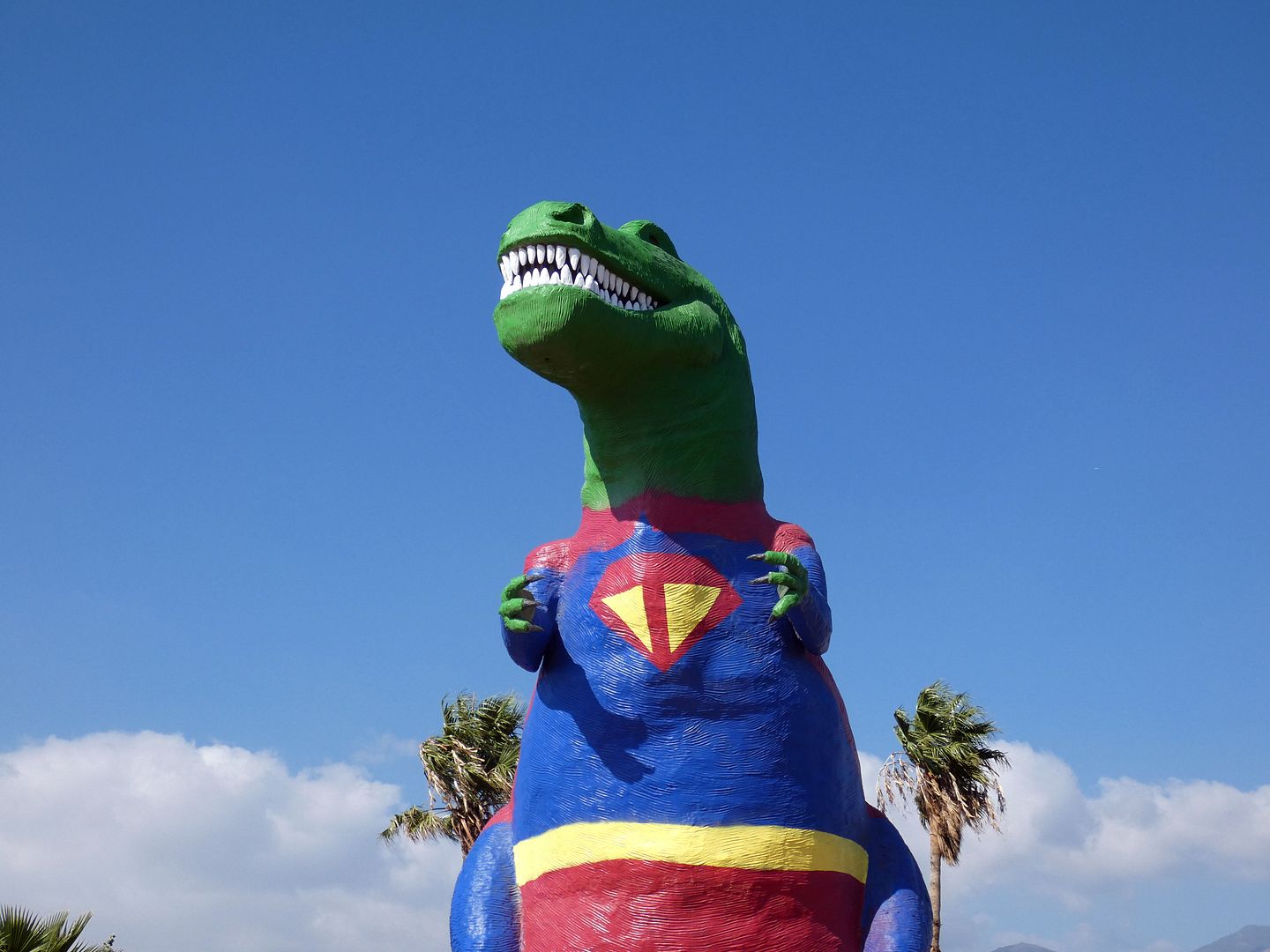 He always looks as though he's ready to grab you and pull you close.
But much to my dismay, he's far too tall; and his arms are far too short.