The last time I tried to check on
Peter Strauss Ranch
—one of my favorite places in LA—I couldn't get anywhere near it because the November 2018
Woolsey Fire
had destroyed the Mulholland Highway bridge you'd normally have to walk across to get to it from the parking area.
That was January 2019.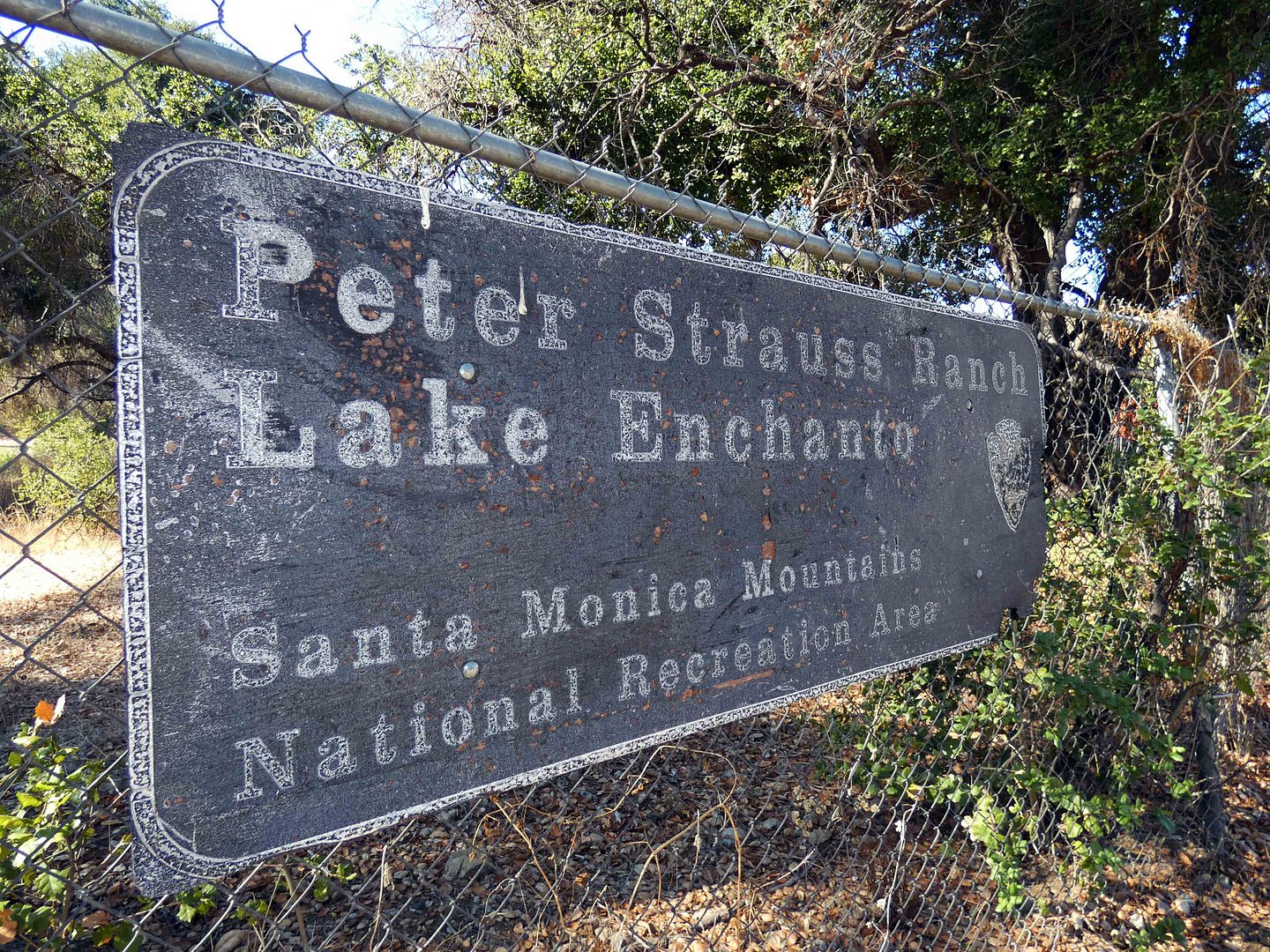 But the National Park Service had announced that the ranch—part of the Santa Monica Mountains National Recreation Area—had finally reopened in June 2022, so I went back a couple of weeks ago. (They still haven't replaced the park sign, which was burned to a crisp.)
The new Sheila Kuehl Bridge—named after one of the supervisors on the LA County Board—was dedicated back in July 2021, finally reconnecting the community of
Cornell
with Malibu to the west and south.
I was glad to see that the front gate tower had survived the fire—but beyond it, there was an entire expanse of nothingness.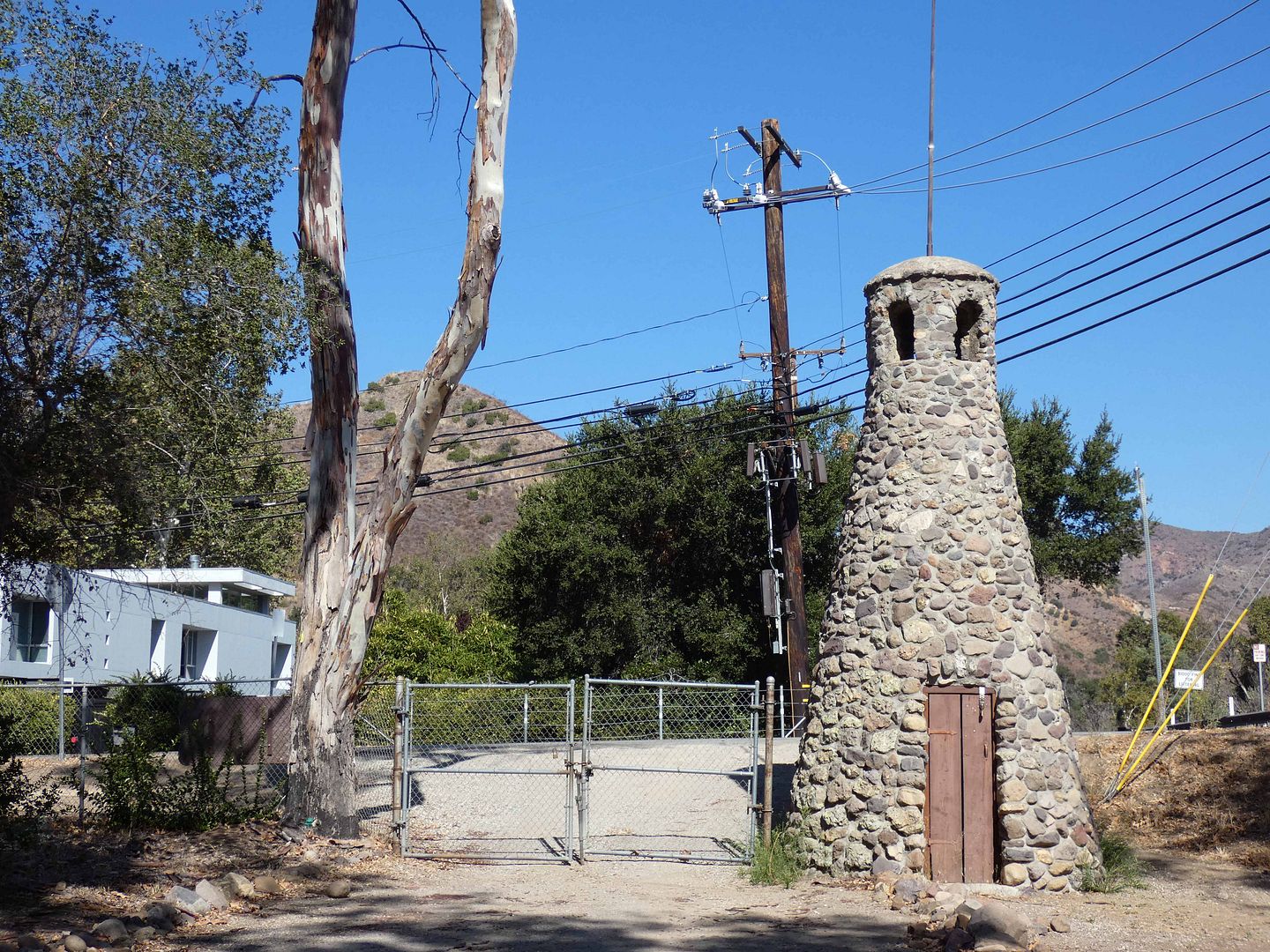 The Woolsey Fire had consumed the stone ranch house, reportedly leaving only the stone walls and fireplace/chimney...
Fortunately, some of the relics of the old ranch—and its Lake Enchanto amusement park—did survive.
Its terrazzo-tiled patio, where the likes of Johnny Cash and Willie Nelson once performed, appears untouched.
The earthen amphitheater is still there, too...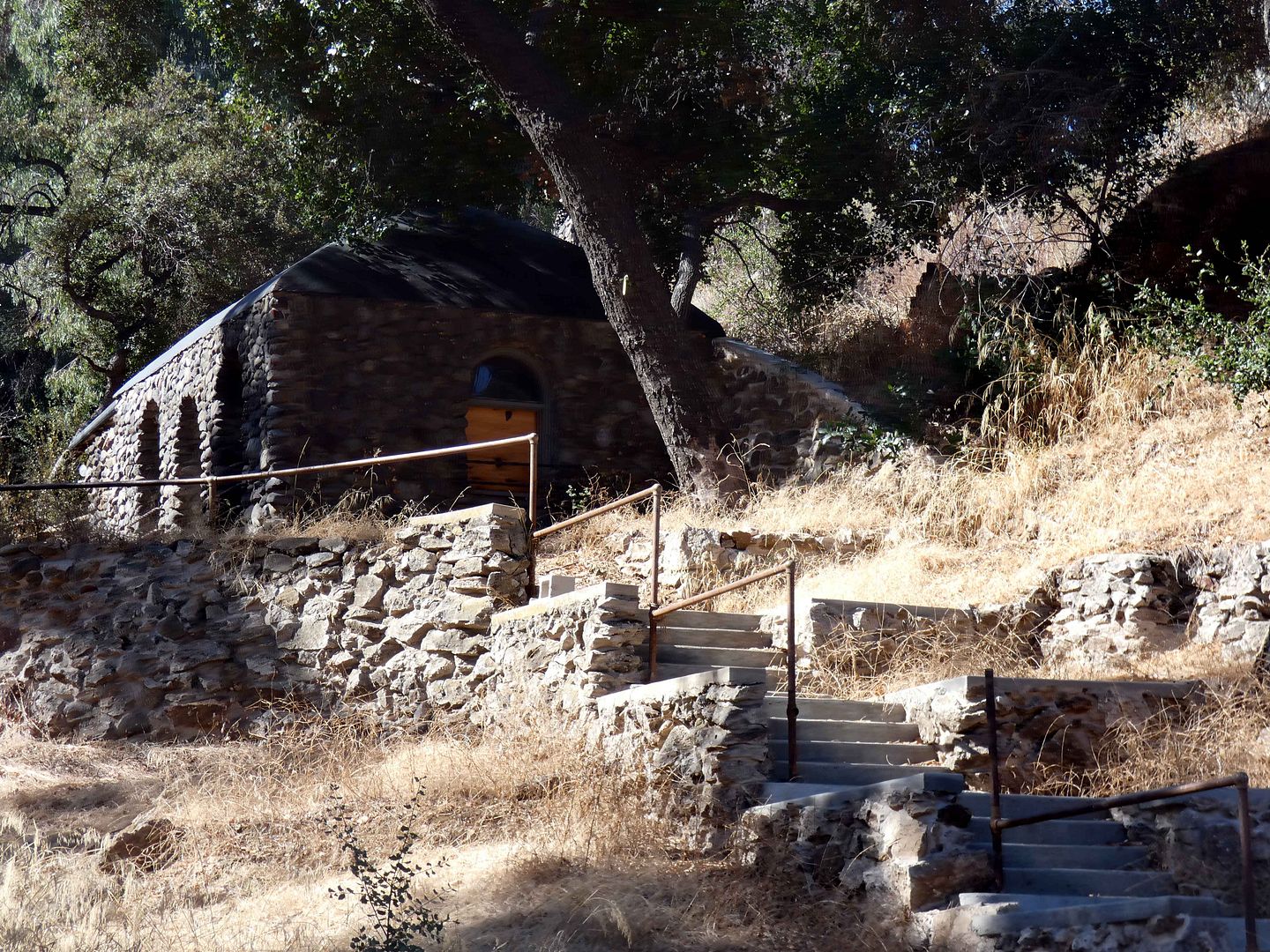 ...as are the historic radio house and storage shed.
The summertime music series Tiny Porch Concerts has even resumed.
But the char hasn't yet faded from the tree bark...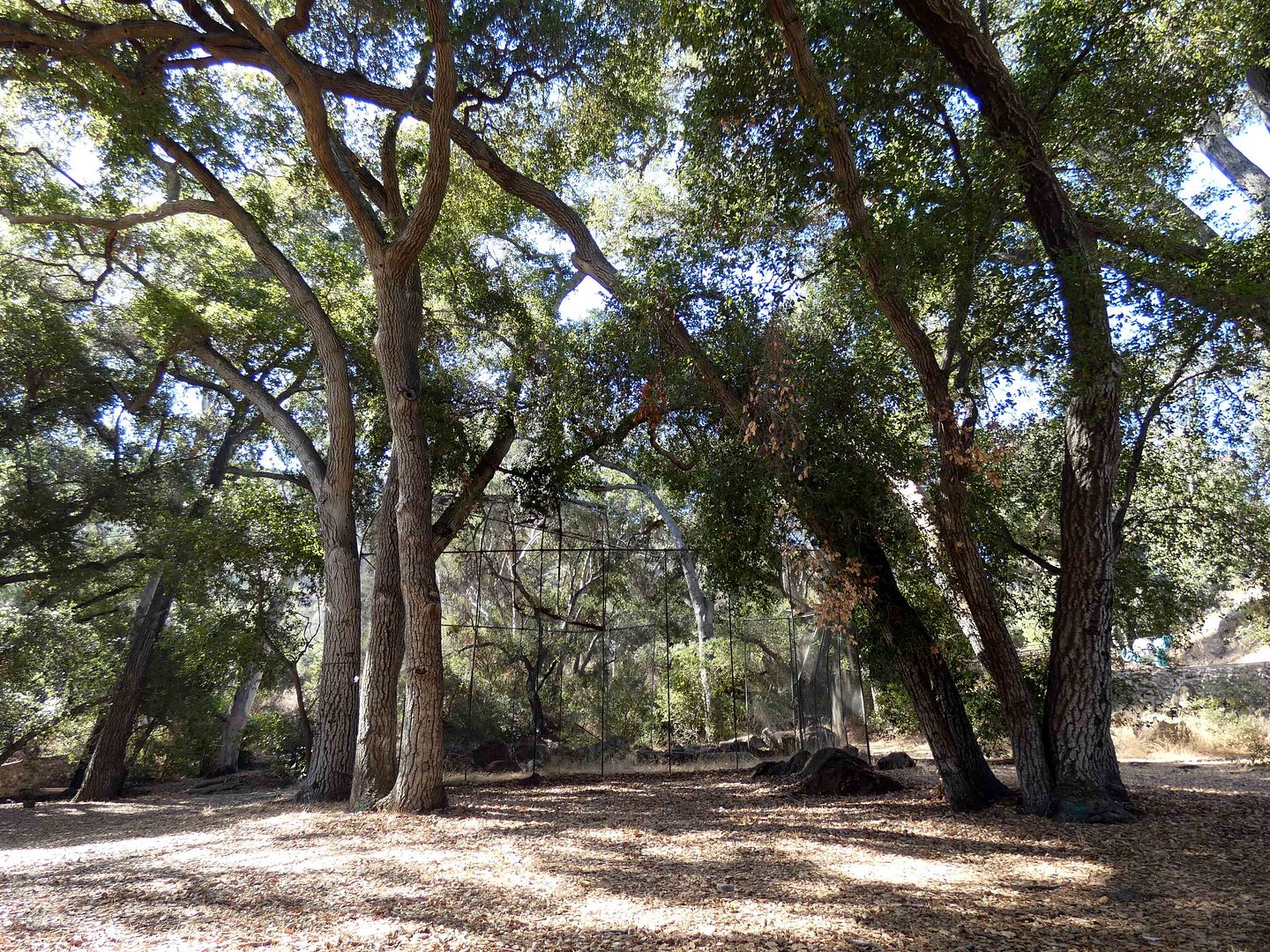 ...and the former aviary, though spared by the fire, looks crumpled from a tree that fell upon it in
Spring 2020
.
Fortunately, the ruins of the pool still look the same as they did back in my first visit, in 2012 (above).
In fact, the property would've reopened to the public sooner, were it not for the fact that it was being used as a staging area for the bridge construction.
The park service
says
it will rebuild the ranch house on the footprint of the original home—mostly so it can host events there again. This is one of the lesser-known properties of the Santa Monica Mountains—so I'd love to see it activated even more than it was before.
But even with the house gone—or maybe especially with the house gone—it still feels like my beautiful little secret. Nobody was there on a Wednesday morning besides me and some workers installing signage and a shade structure. They acted surprised to see me, in fact.
The less it's used, though, the more vulnerable it is to another natural disaster. Because it might not be at the top of some people's list to save, should another wildfire go raging through the area (which it probably will at some point).