Walt Disney once considered building Disneyland in Burbank, California instead of Anaheim—on the lot that now houses Walt Disney Animation Studios and ABC, across from Walt Disney Studios.
But today, the only place in Burbank where the public can get a taste of Disney—since there's no studio tour offered—is at the Monte Carlo Deli and Pinocchio Restaurant on Magnolia Boulevard, in Magnolia Park.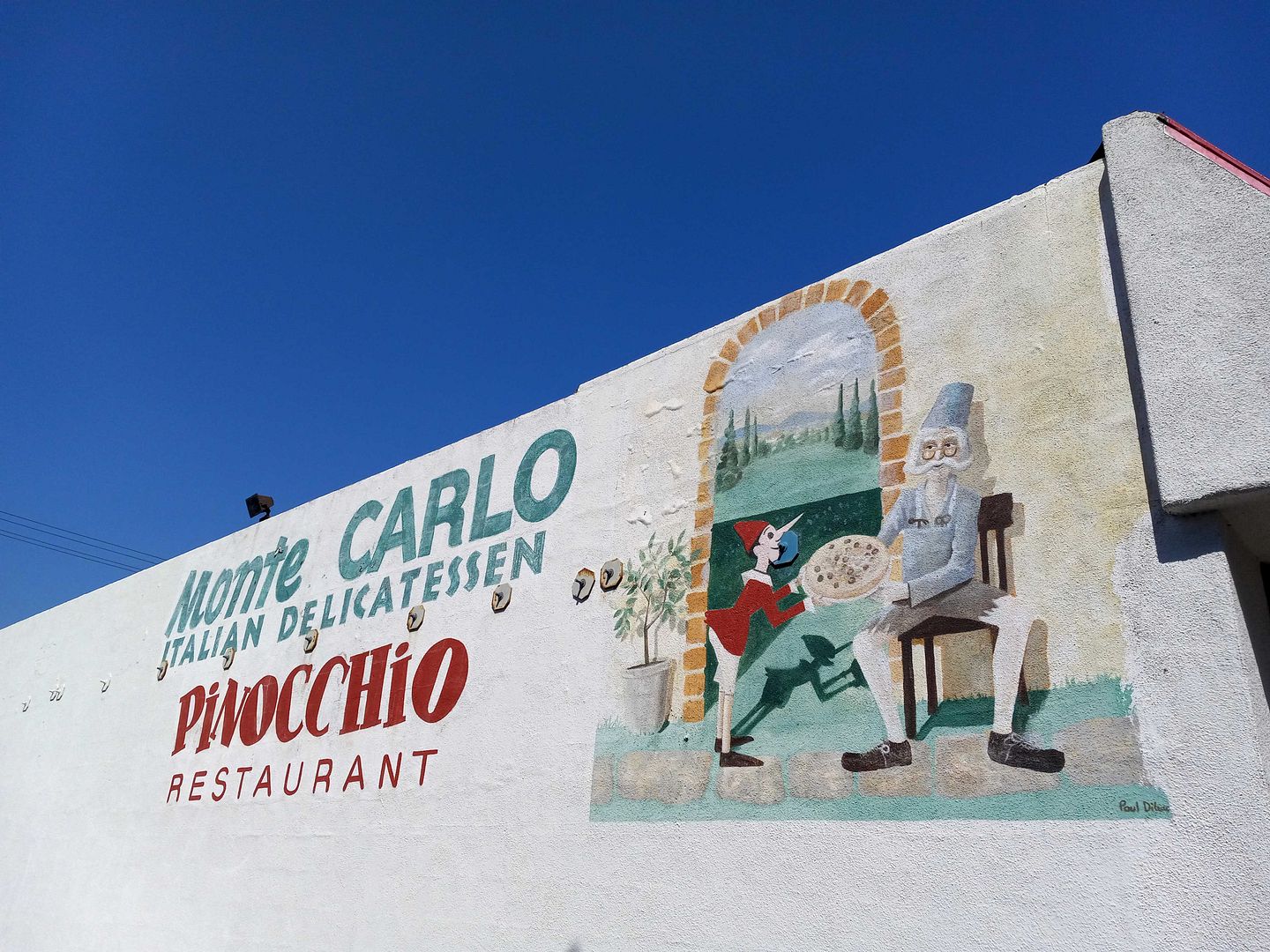 Although it's not directly affiliated with Walt Disney or the Disney company, it features the beloved character that's been a continued presence in Disney-produced movies (both animated and live-action) and Disney Parks.
The City of Burbank
Historic Sign Survey
dates the rooftop neon sign to 1952, but the Pinocchio Restaurant portion of the business didn't actually open up until 1971—more than 30 years after the Disney cartoon came out.
Expanding into a sit-down business was the doing of Yugoslavia-born owner Mark Brankovich, who'd grown up in Northern Italy and bought the deli business in 1969.
Although he kept the name "Monte Carlo" for the deli, it too is populated with Pinocchios—though not all of them are the Disney version of the wooden doll who became a real boy.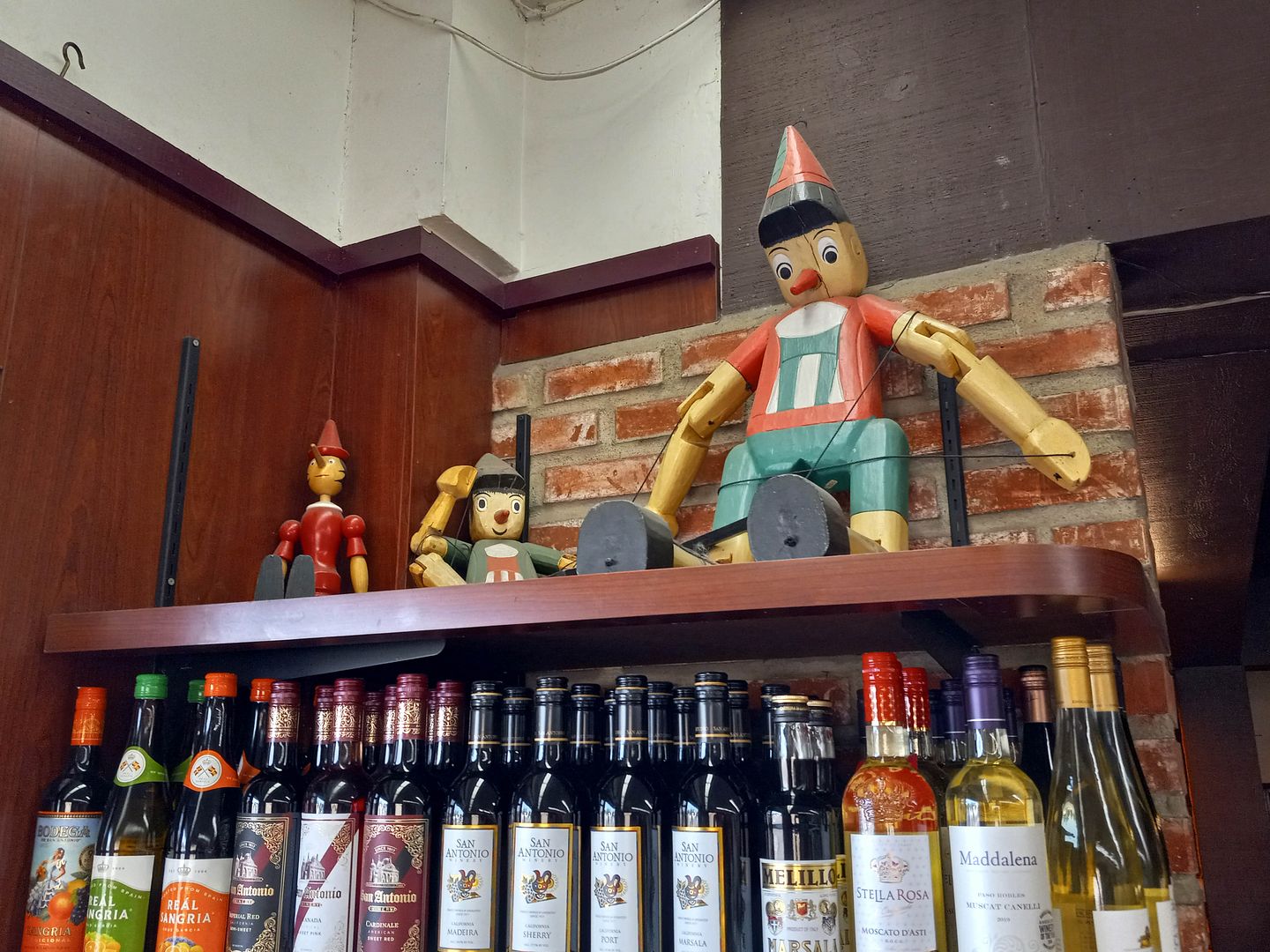 Perched upon the shelves, you can find carved "puppets made of pine" (hence, the name Pino-cchio) in a wide variety of styles, including those that look like the classic Giocattoli Brevettati Galetti brand jointed toys from Italy.
They all share a common characteristic, though: that nose that grows.
Between the deli and the restaurant is a cafeteria-style counter where you order your Italian subs (like the Monte Carlo special, with the garlicky and oily diced tomato topping), salads, and cannolis.
Then you take your tray and find a seat, maybe in the "wine cellar" that looks like it was the work of Hollywood set designers...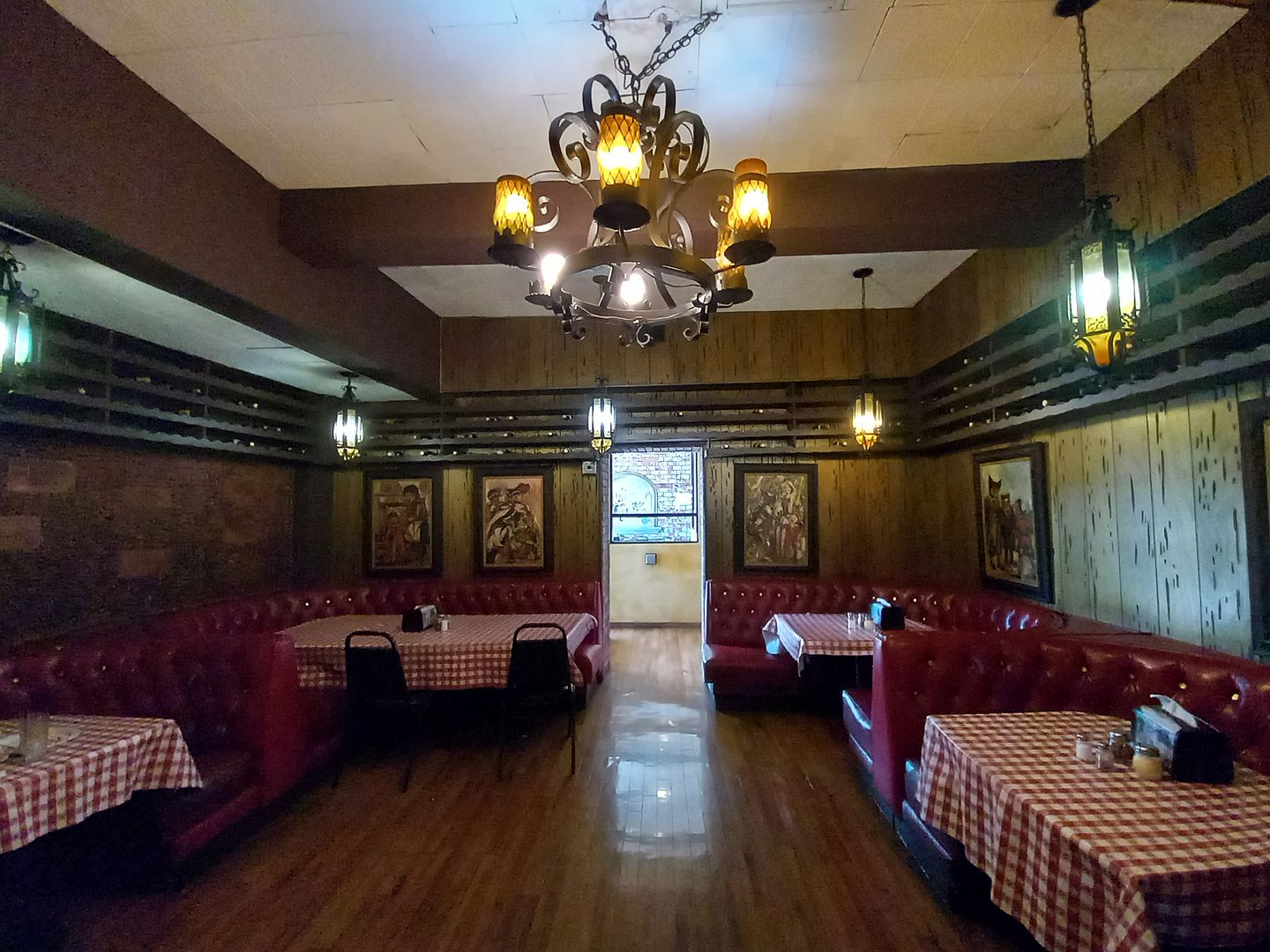 ...the next dining room over, with its red naugahyde booths...
...Pinocchio paintings...
...and cork walls...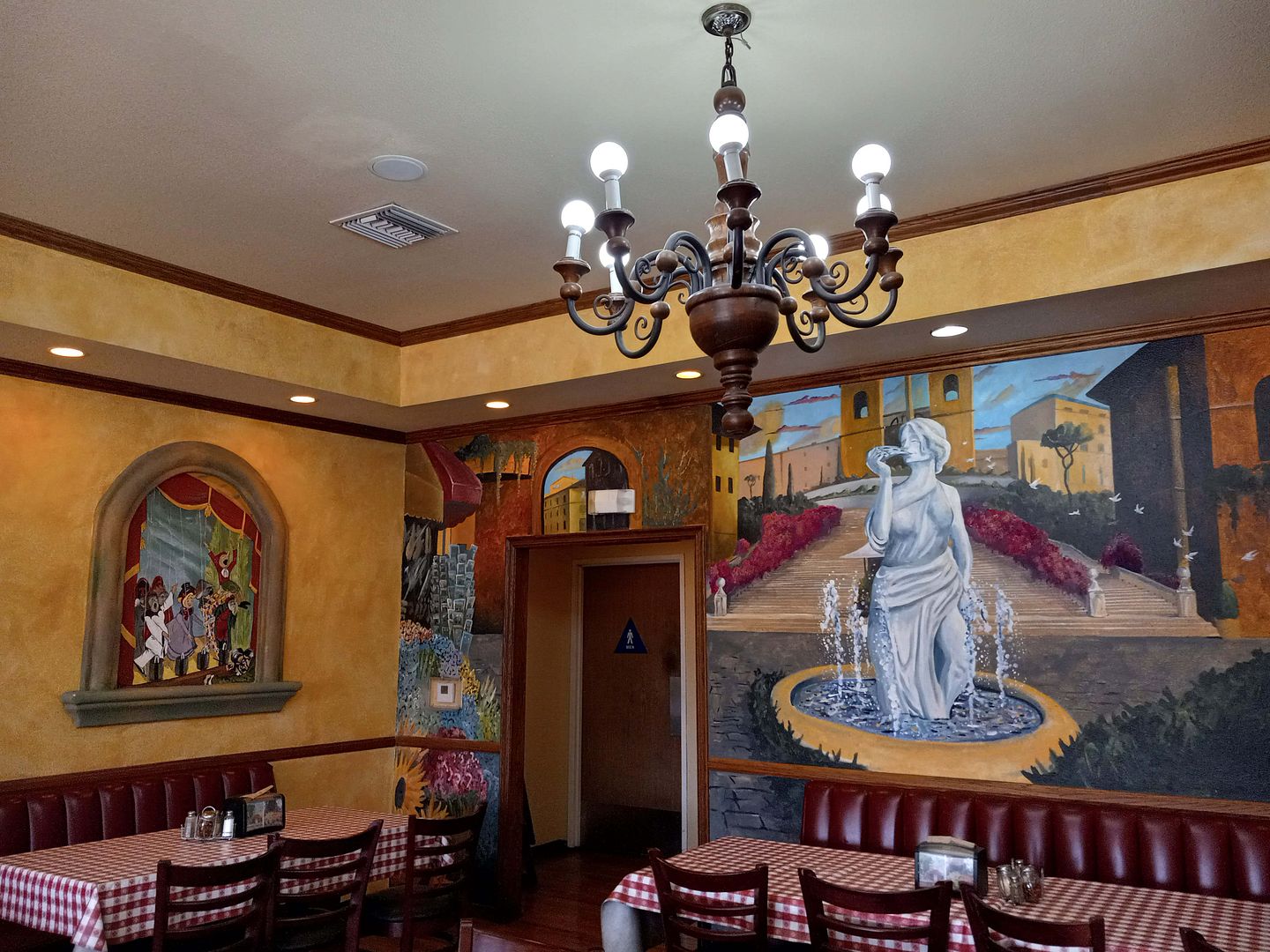 ...or yet another dining room, with its Venetian murals...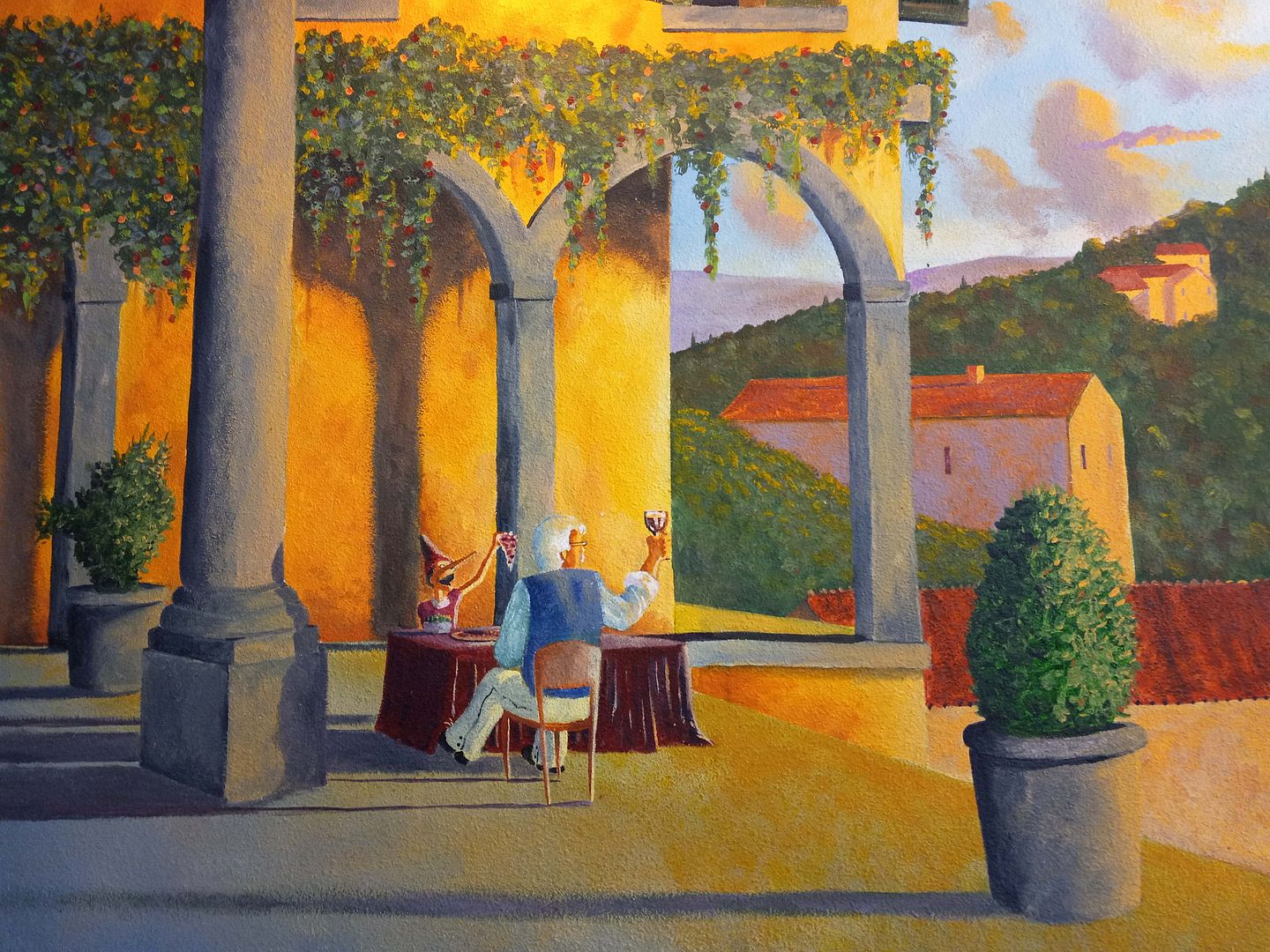 ...where you can toast to Geppetto and his wooden carved creation in a San Fernando Valley version of your nonna's house.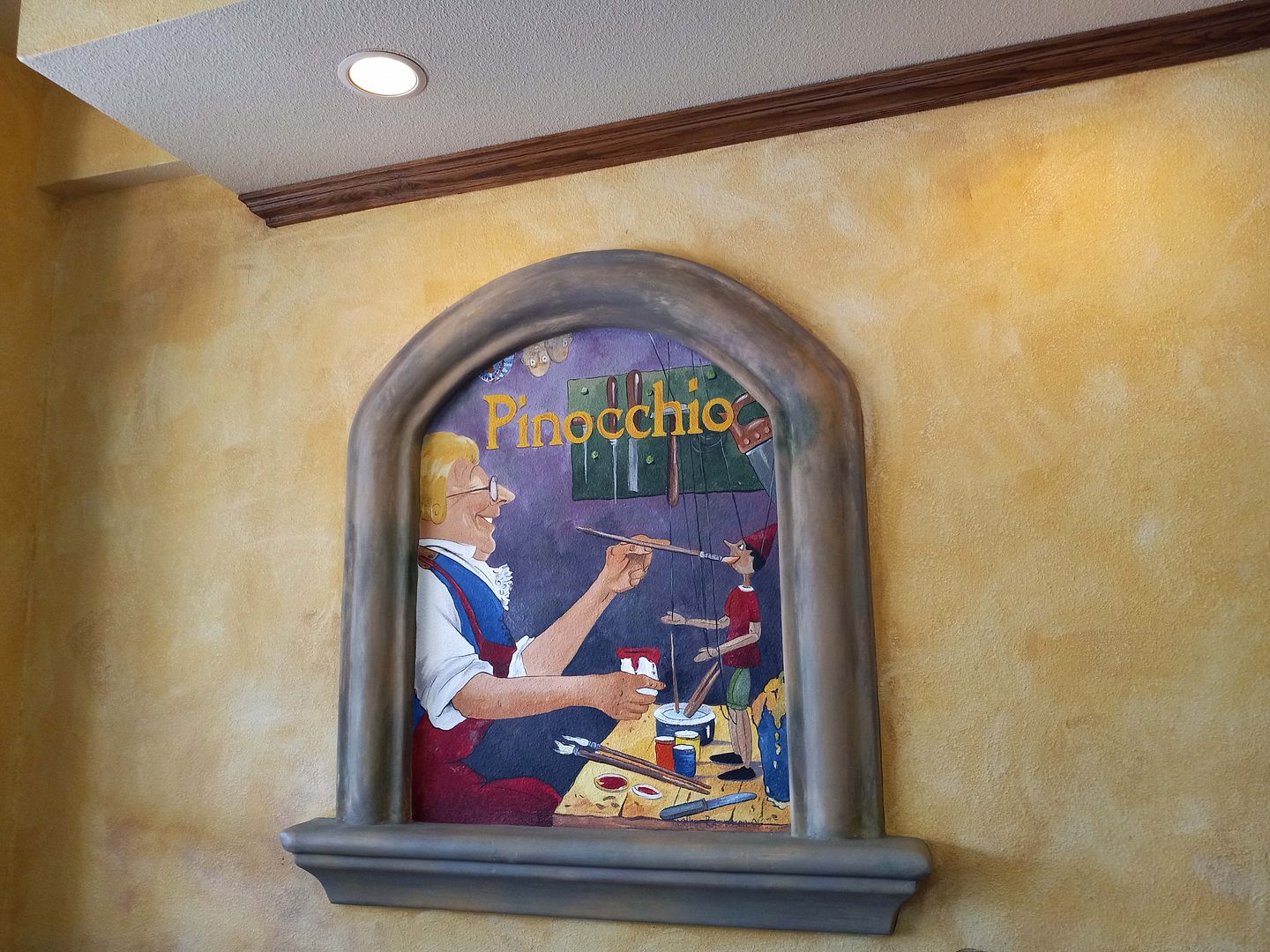 Even more wall art depicts the carpenter in his shop...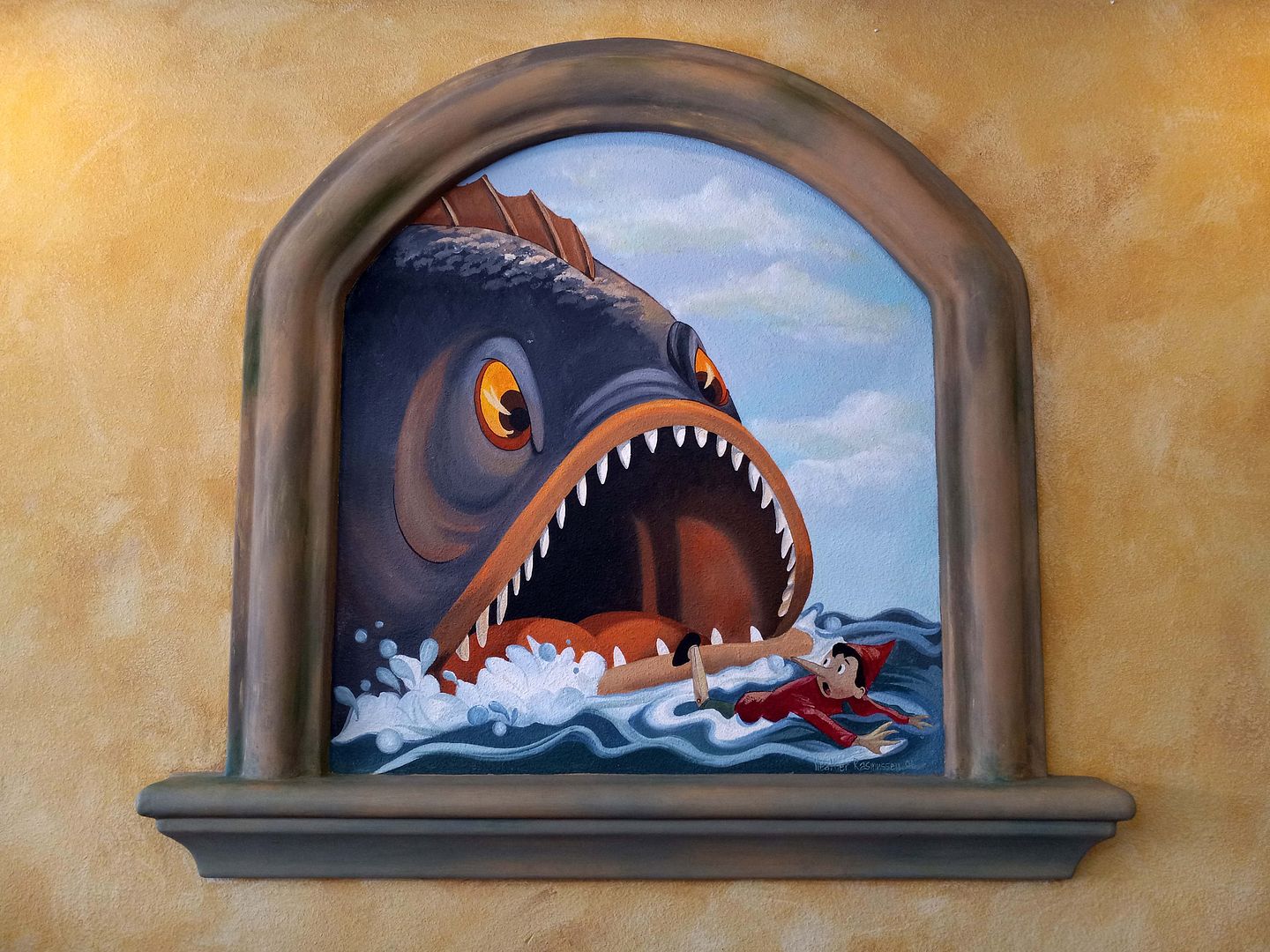 ...and Pinocchio getting swallowed by either Monstro (from the Disney movie) or The Terrible Dogfish (from The Adventures of Pinocchio book written by Carlo Collodi, which was first published in 1925 and reissued in 1969).
The niche paintings were created by Heather Rasmussen in 2006—and extend even to the outdoor patio, which faces Magnolia Boulevard.
Walt Disney himself never got to experience it, as he passed away in 1966. It's hard to know what he'd think of it—but he always seemed to enjoy a themed environment. And who doesn't like giant portions of red-sauce staples like meatballs and lasagna—especially at a fair price?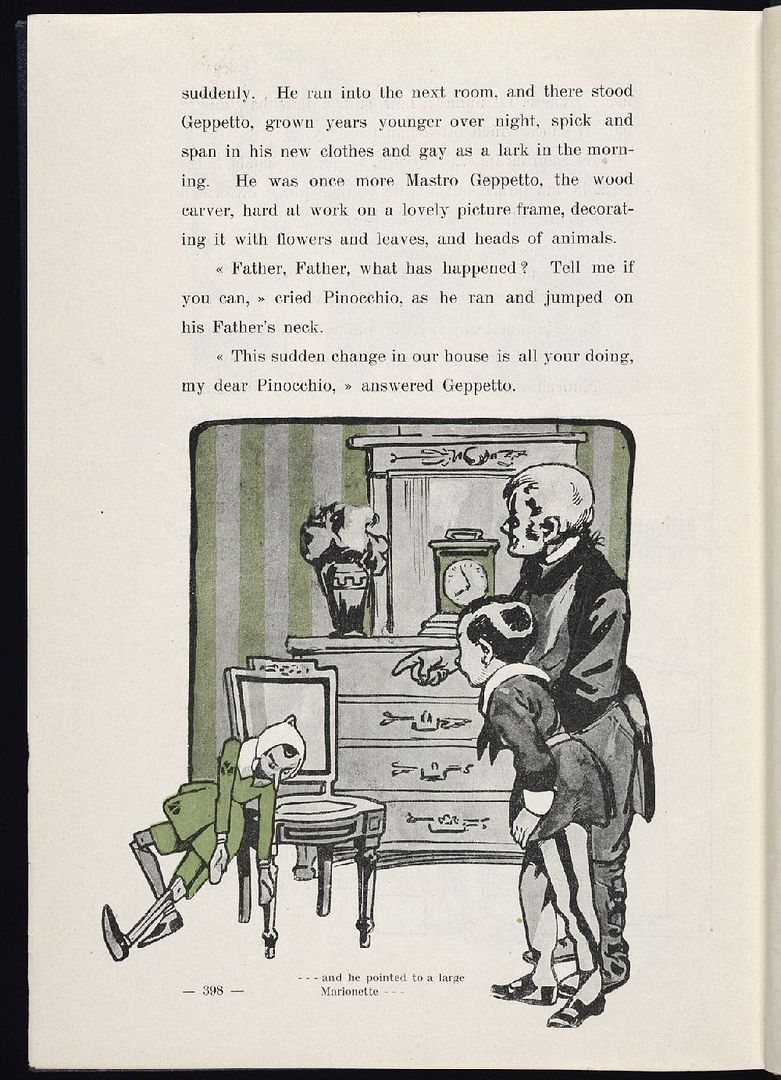 circa 1926, via Beinecke Rare Book and Manuscript Library, Yale University Library (Public Domain)
But Pinocchio Restaurant's
look and feel
seem actually more closely derived from the
Attilio Mussino
-illustrated version of the marionette, anyway.