I recently included Moonlight Rollerway in Glendale, California as one of the top places to "feel like a kid again" in LA, in an article
published on KCET.org
. But that's not exactly accurate for me—because I didn't grow up getting invited to rollerskating birthday parties.
Or, if I had been invited, I wouldn't have been allowed to go.
So although I had a pair of those metal strap-on skates that I'd wear over my sneakers as I plunked down the sidewalk in front of my childhood home, I never really learned how to rollerskate.
I tried once in college with some high school friends, but I fell so many times—and so spectacularly—that I got ejected from the floor.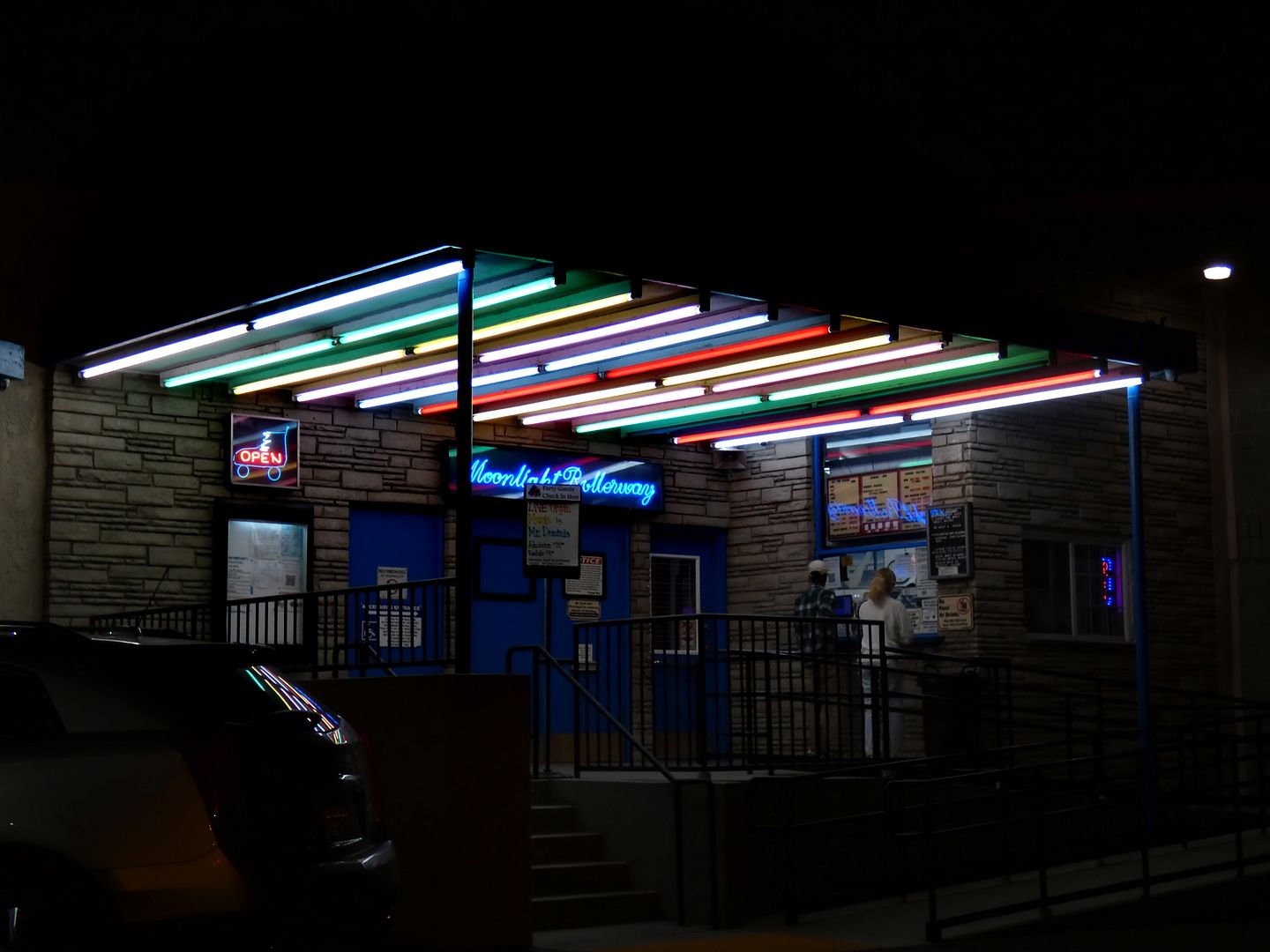 Still, I can't shake my fascination with rollerskating—probably because of my lifelong love of
Xanadu—
so this year I've made not one but two pilgrimages to Glendale's oldest roller rink, which has operated as Moonlight Rollerway since 1968.
Located in a circa 1940, 70,000-square-foot building once used to produce airplane parts for WWII, which Harry Dickerman converted into Harry's Roller Rink in 1956...
...it's now the ultimate in disco-meets-80s nostalgia, starting at the rainbow-colored neon entryway.
You can also buy skates in pretty much every color of the rainbow...
...or you can bring your own or rent them (but no half sizes).
You can even wear rollerblades (inline skates). Just whatever you do, make sure you tuck the laces in.
It's a place where you can have a "wheel" good time—without foul language or alcohol, just good clean fun.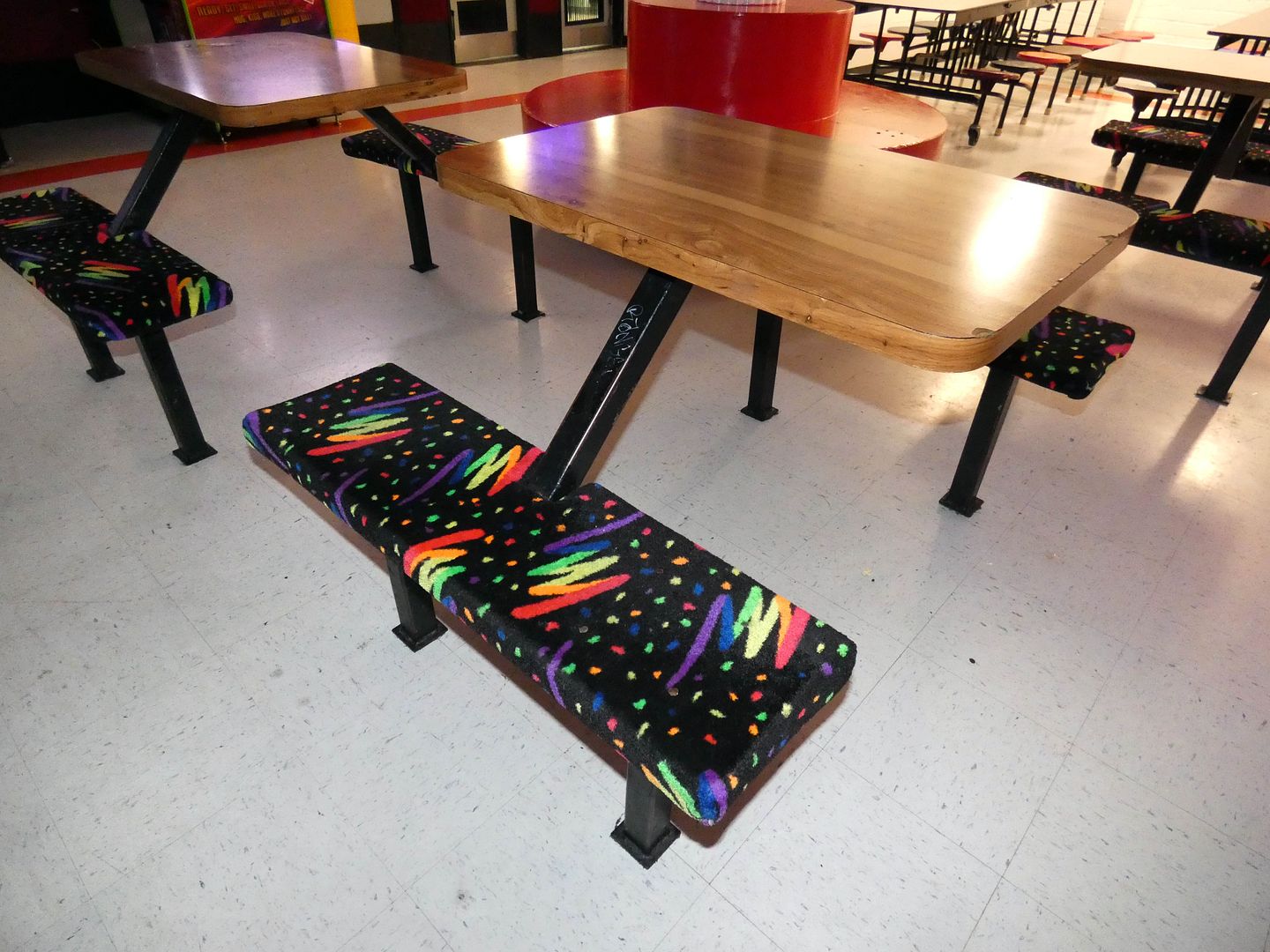 I like to go get a soda and a popcorn, or maybe a slice of pizza, and absorb the retro atmosphere...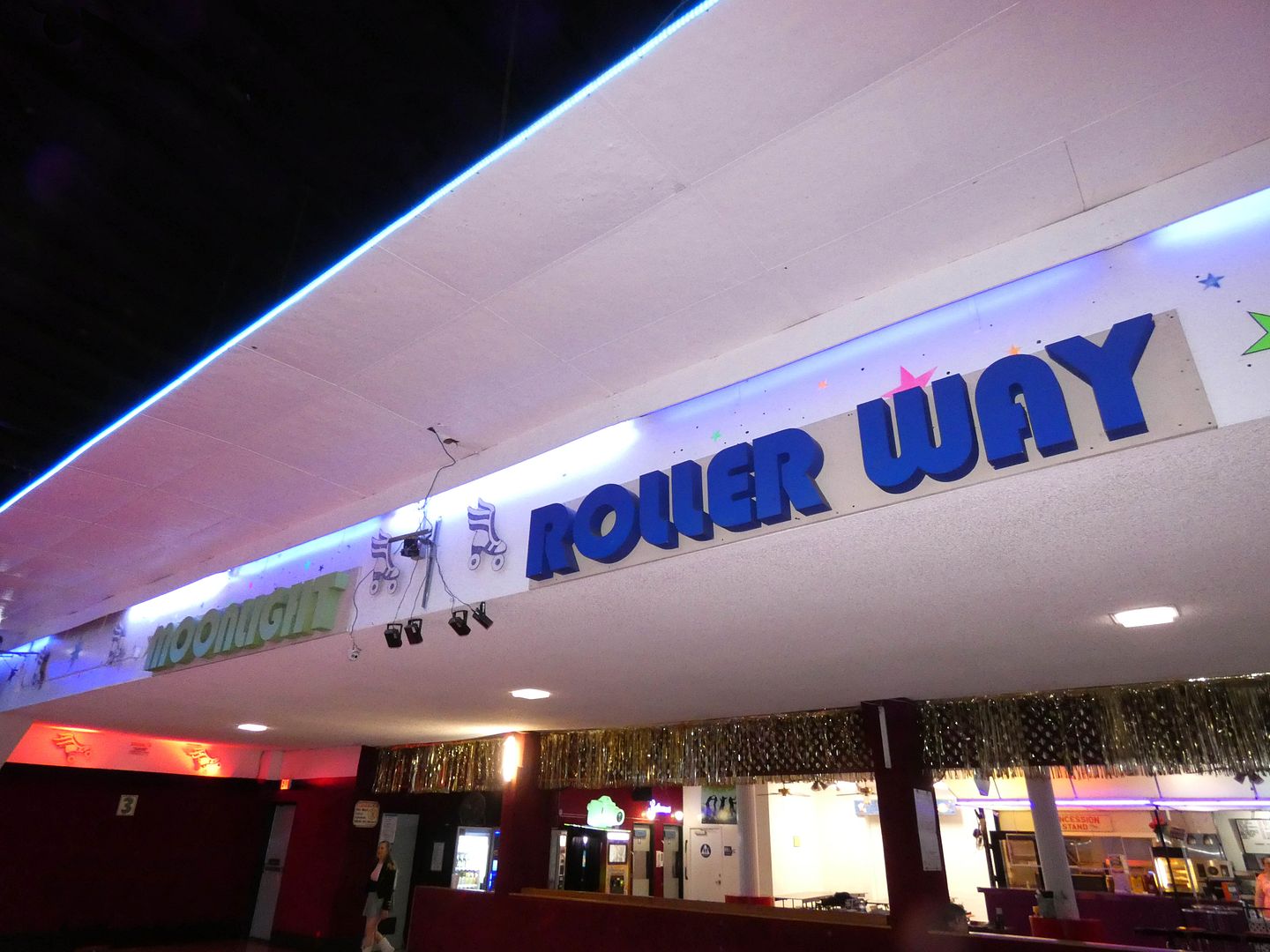 ...basking in the glow of a color scheme that certainly evokes what my life looked like as a 10-year-old.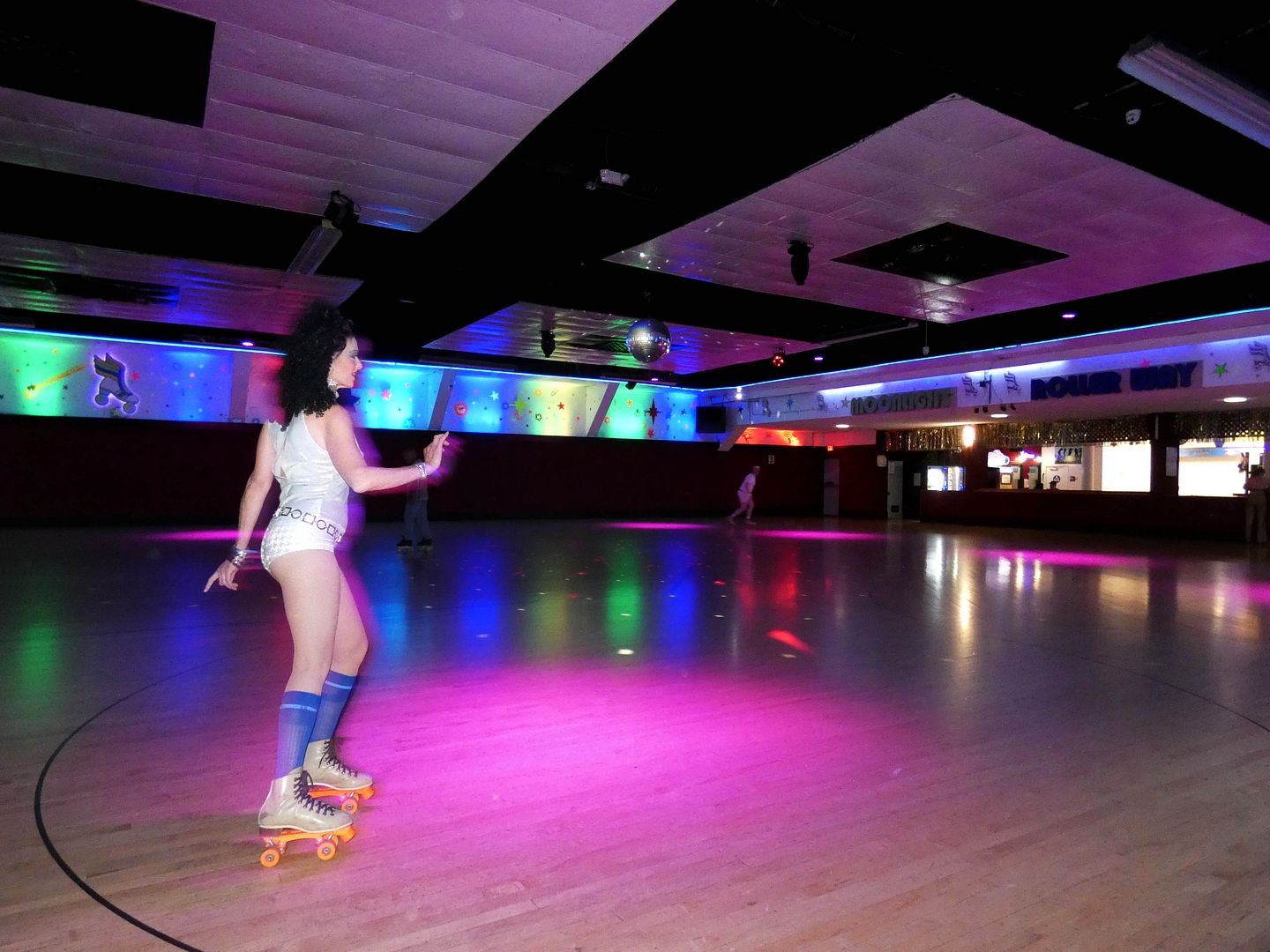 My first visit there was for a private birthday—which meant I got to snap all the photos I wanted. On public nights, they don't let you bring in a camera.
Although Moonlight Rollerway has appeared in several films, TV shows, and music videos, it seemed important for me to document the original maple floor, which was built in tongue-and-groove style using zero nails...
...the spinning mirror ball, and the
feeling
of it all.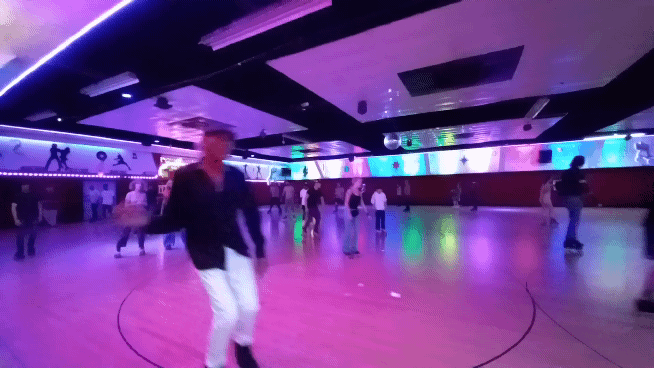 I went back this week to listen to the musical stylings of Moonlight Rollerway's octogenarian (and Buffalo, NY-born) owner, Dominic Cangelosi. "Mr. Dominic" began as staff organist for the now-closed Pasadena location in 1958—then owned and operated by Cliff and Mildred Neschke, who bought Harry's in 1969 and renamed it "Moonlight Rollerway II." Dominic took over the business from them in 1985.
He used to play his vintage Hammond B3 organ every Tuesday night. But his "Old Time Live Organ Music Nights" have been suspended with the pandemic—so this was the first time he'd played in a couple of years. And since he's the last roller rink organist in the entire state, I felt a certain sense of urgency to go check it out.
Although I was on the sidelines, I didn't really feel left out. Rollerskating actually seems pretty boring unless you're really good at it. This is one of the few instances in life where I'd rather watch other people roll around, skate backwards ("rex"), and fall down than actually do it myself. (Though maybe one day I'll learn, before I'm too terrified of shattering a hip.)
Moonlight Rollerway says that Dominic is back for weekly organ music on Tuesday nights for good—at least until further notice. You can listen to him play in the videos embedded above.
Related Posts: