Chewing gum magnate
William Wrigley Jr.
did most of his candy business out of Chicago—but he liked Southern California so much, he bought the island of Catalina in 1911. His wife, Ada, preferred their home in the island community of Avalon to
their mansion in Pasadena
.
When Wrigley died on January 26, 1932, it was at
his Phoenix home
—but he wasn't interred in Arizona. His final resting place was to be on Catalina Island, where he'd spent his summers.
The memorial to Wrigley that was subsequently completed in 1934 was designed by the firm of Bennett, Parsons, and Frost of Chicago. It took around three months' worth of excavation to make way for the 232-feet-wide and 180-feet-deep hillside monolith.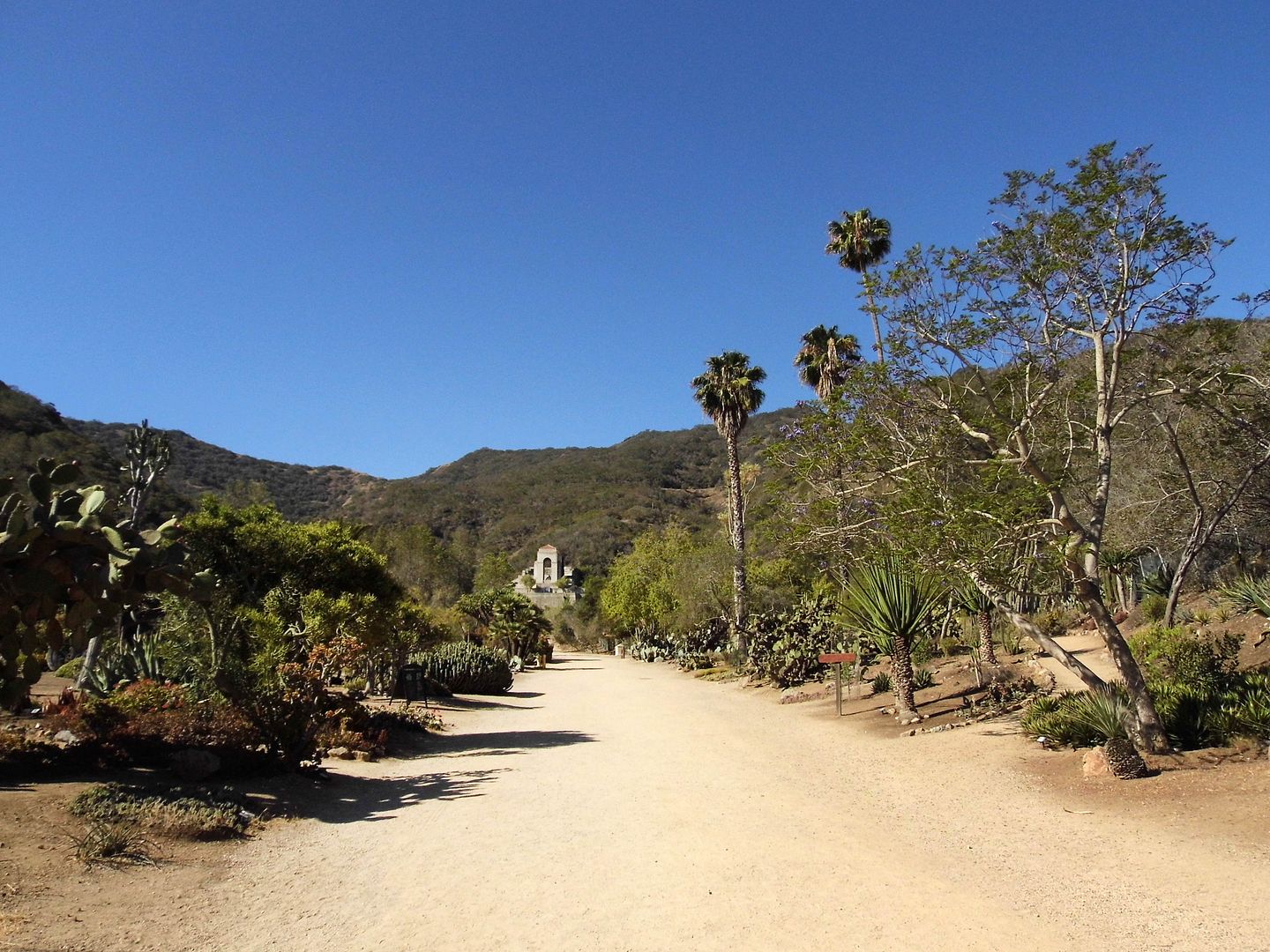 It's now the crown jewel of the Wrigley Botanical Gardens, whose earliest iteration was planted at the behest of William's wife Ada Foote Wrigley by Pasadena horticulturalist Albert Conrad in 1935. You can still see remains of his original Desert Plant Collection.
The gardens weren't open to the public at first—until 1947, when Wrigley's remains were relocated to the Sanctuary of Gratitude at
Forest Lawn Glendale
in order to allow public access. The gardens were later expanded to nearly 40 acres—now also including native and endemic species like the Catalina ironwood (
Lyonothamnus floribundus ssp. floribundus
), Catalina manzanita (
Arctostaphylos catalinae
) and Catalina mahogany (
Cercocarpus traskiae
).
Now, you can hike 1.5 miles up Avalon Canyon Road from town to reach the garden entrance—and once you reach the bottom of the circular stairway, it's another 130 feet to the top of the 80-foot tower.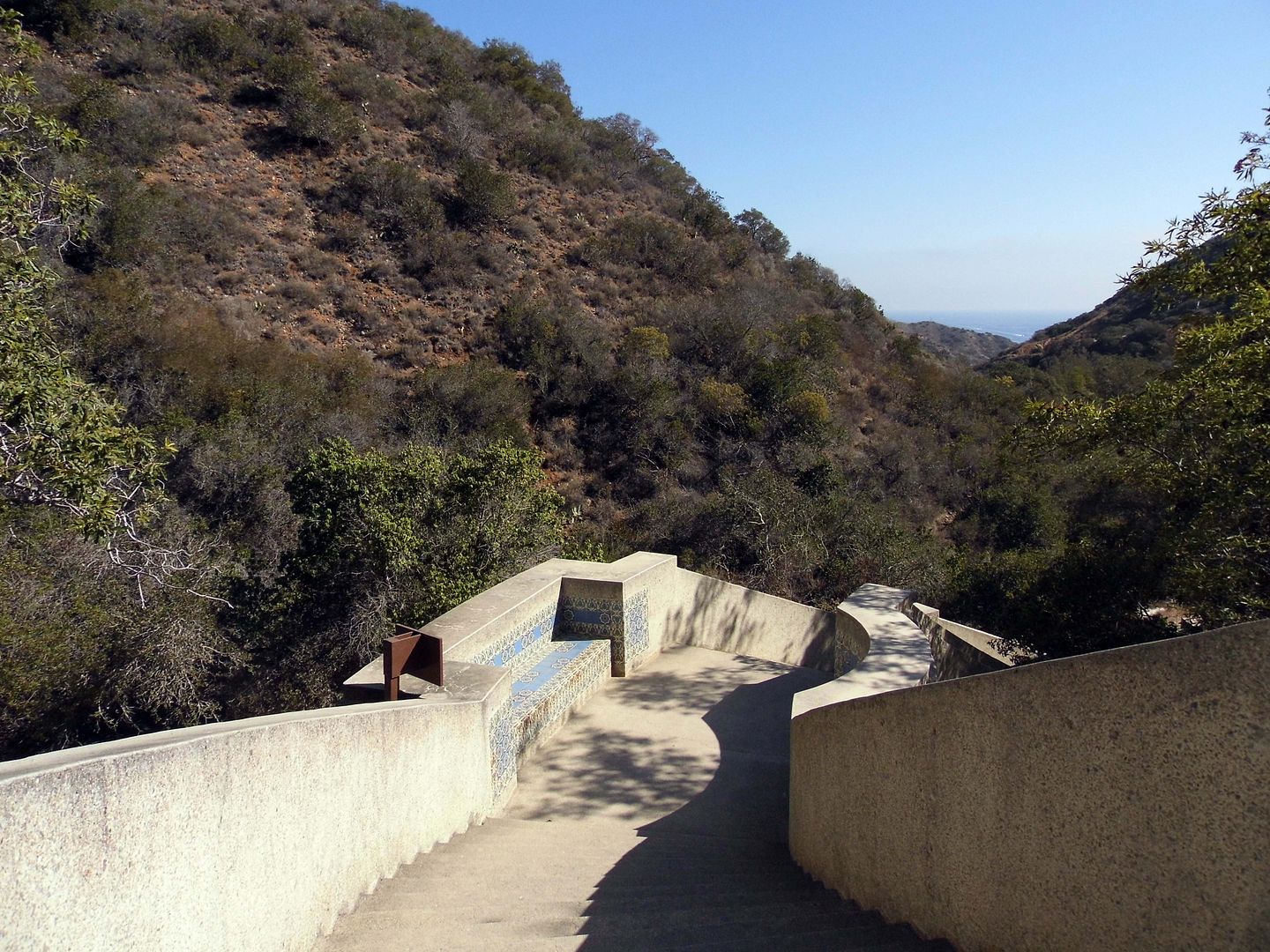 As much as possible at the time, crews constructed the memorial from locally-sourced Catalina materials—including decorative tiles and aggregate rock that had been quarried and crushed on the island at Pebbly Beach Quarry.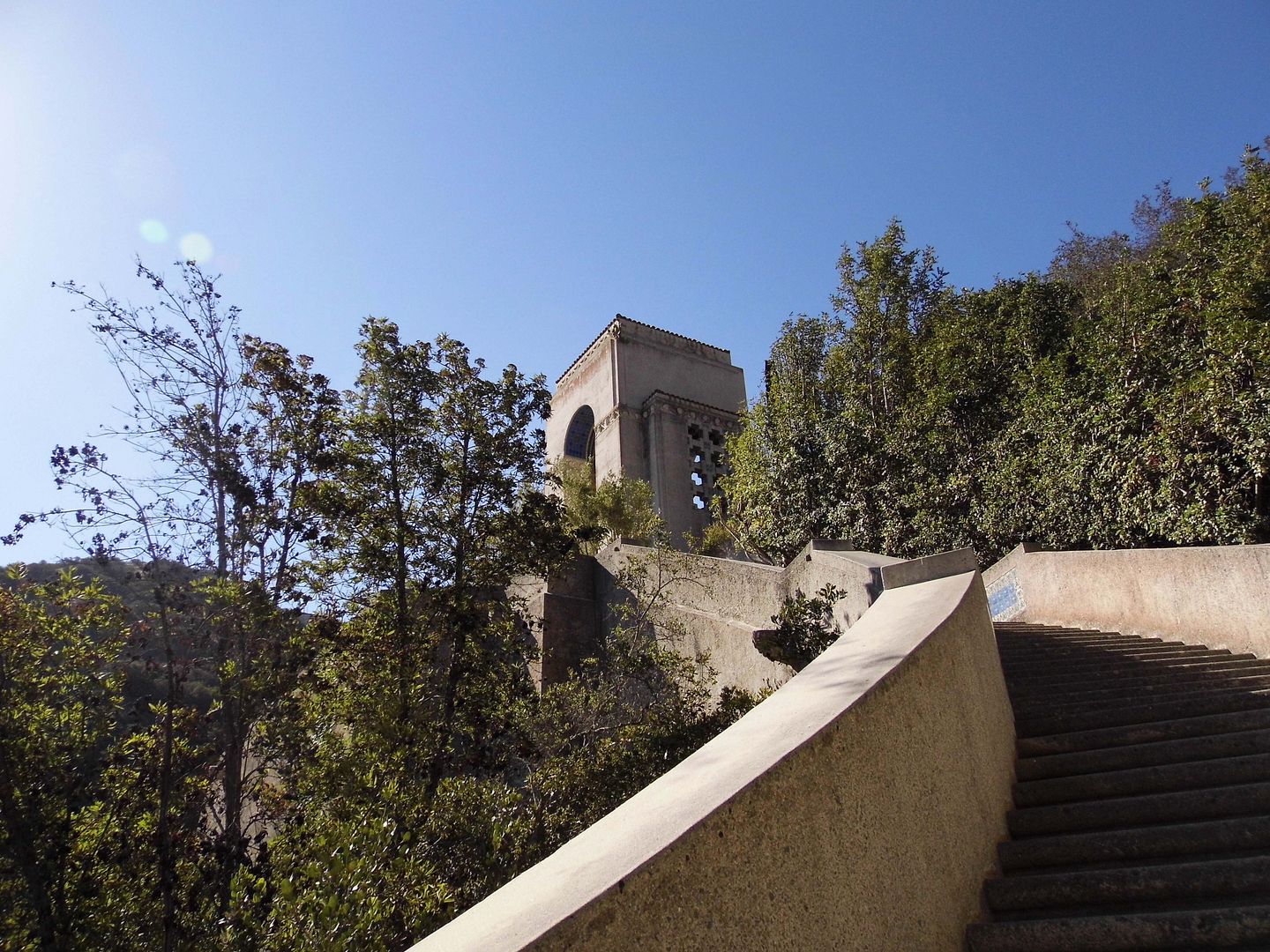 The stone was reinforced by 114 tons of steel, bonded together with white cement, and sandblasted so all the colors would blend in.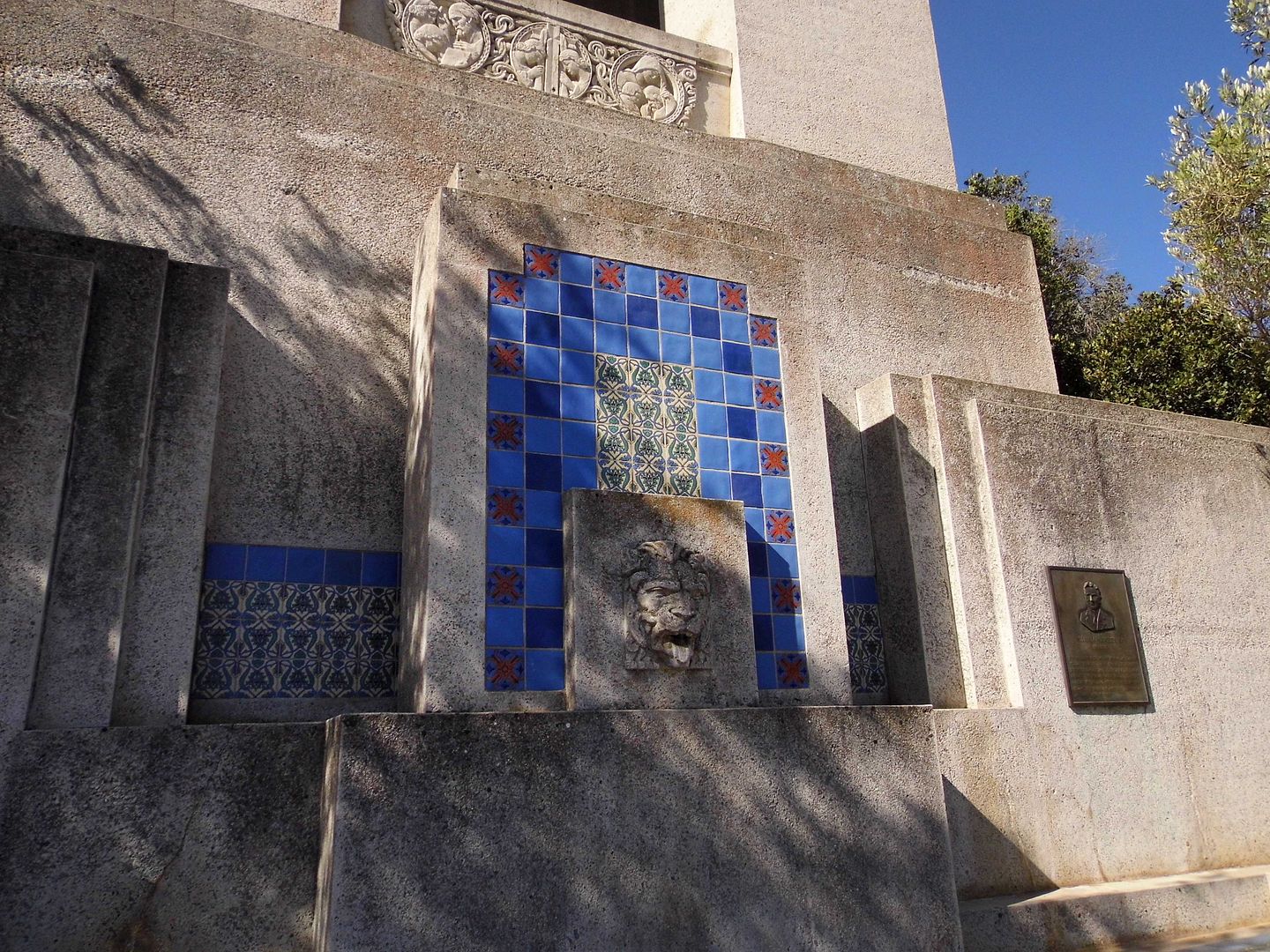 Its design is widely considered Art Deco, at least in part—but being a gargantuan tomb, it also feels fairly Gothic.
It has a little Spanish Colonial Revival influence in there, too—with striking arches and a red tile roof.
Both the terracotta roof tiles and the handmade glazed tiles (including those in the fountain) came straight from the from Catalina tile plant that Wrigley himself had established on the island.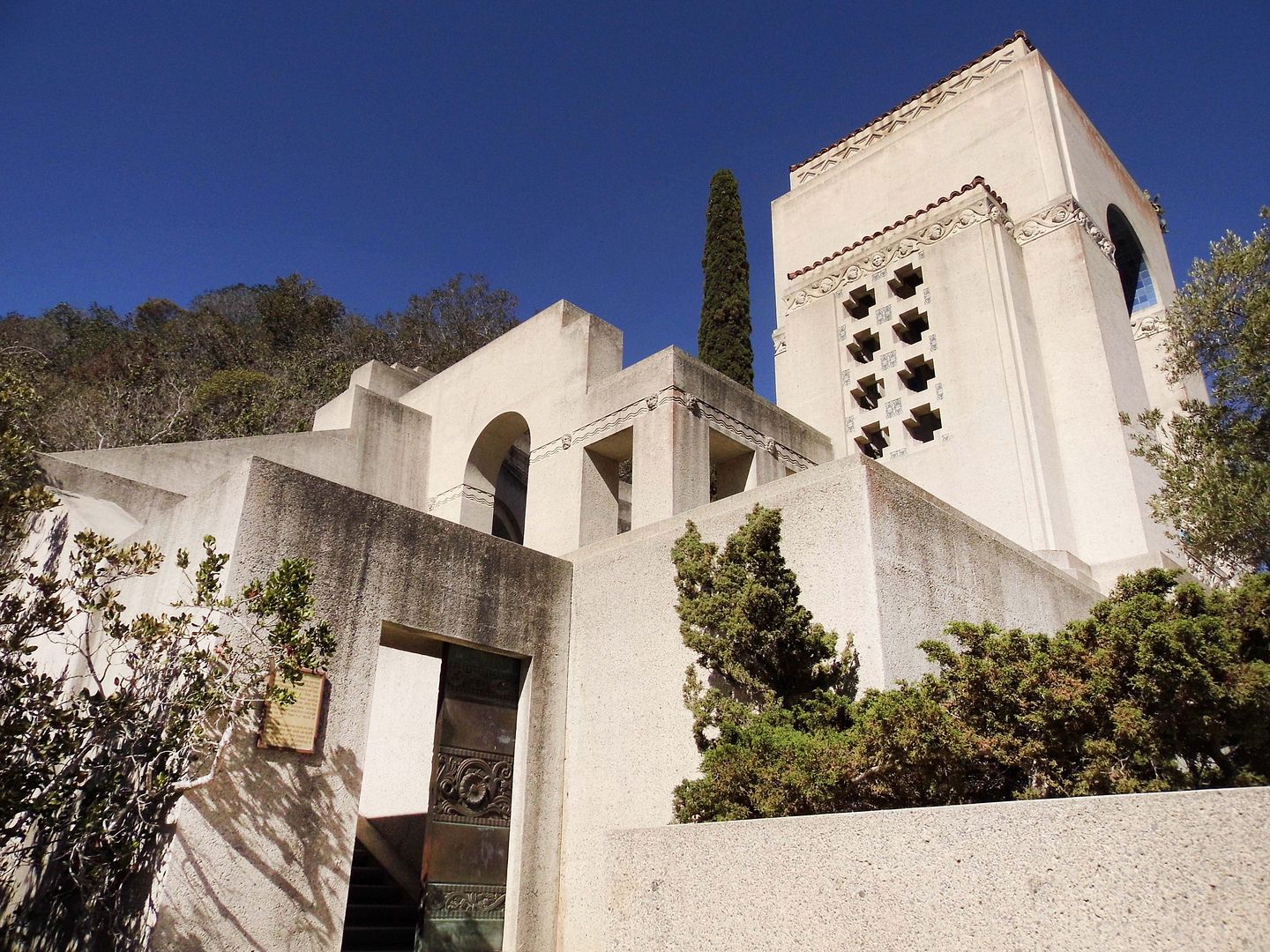 Then again, there isn't much on the island that Wrigley didn't somehow contribute to—from
the Casino building
to the
bison
that still roam the island's
wild interior
.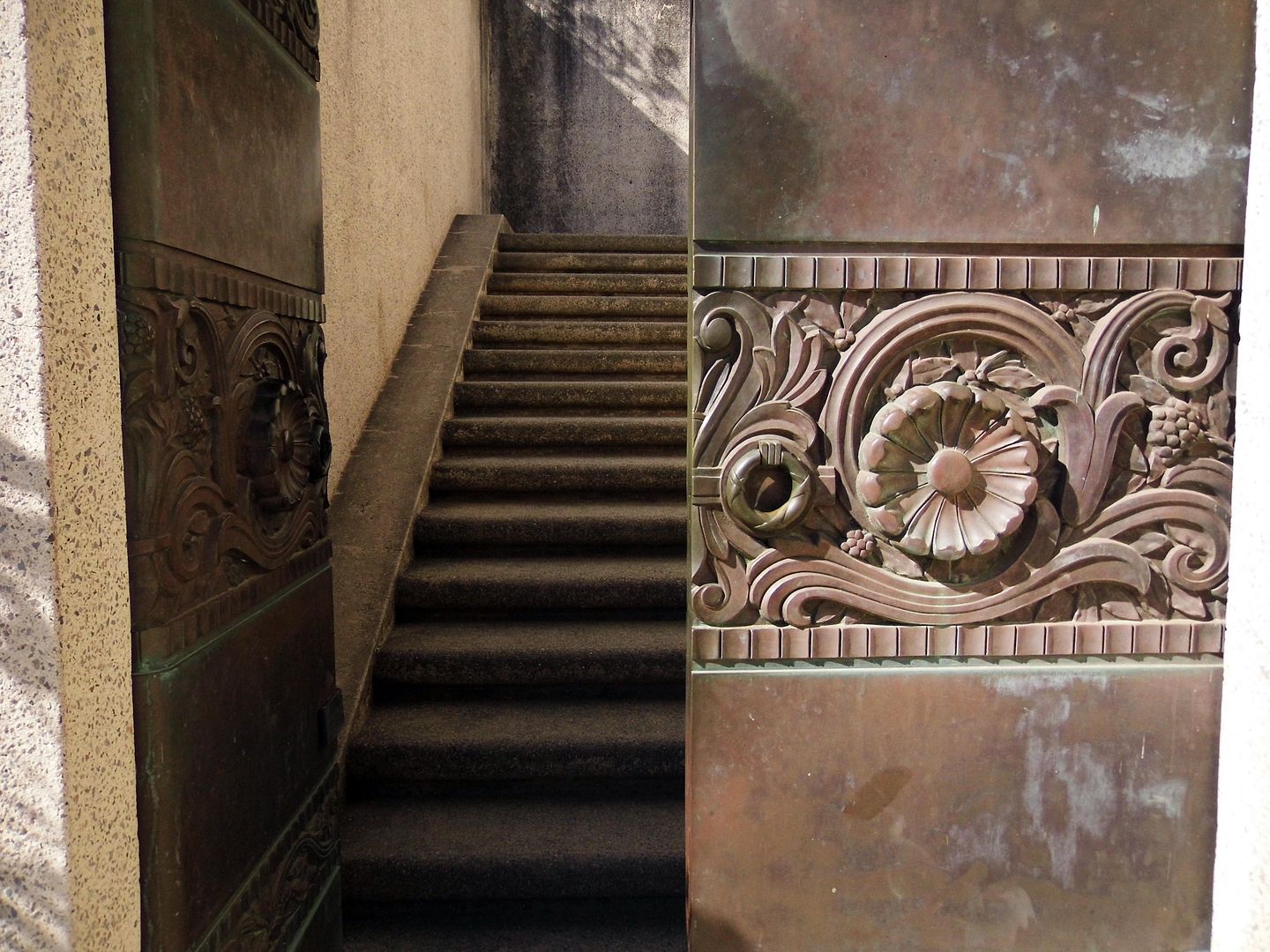 There's lots to admire on your way to the top—and not just the scenery behind you and below.
To get to the tower, you have to pass through of of two sets of bronze doors, created in 1934 by Coleman Bronze Company out of both architectural and statuary bronze (90% copper)—at a cost of $8000 each.
Then there are the gargoyles. You might expect them to be bison—but they're mostly men's faces (with a lion head at the tile fountain).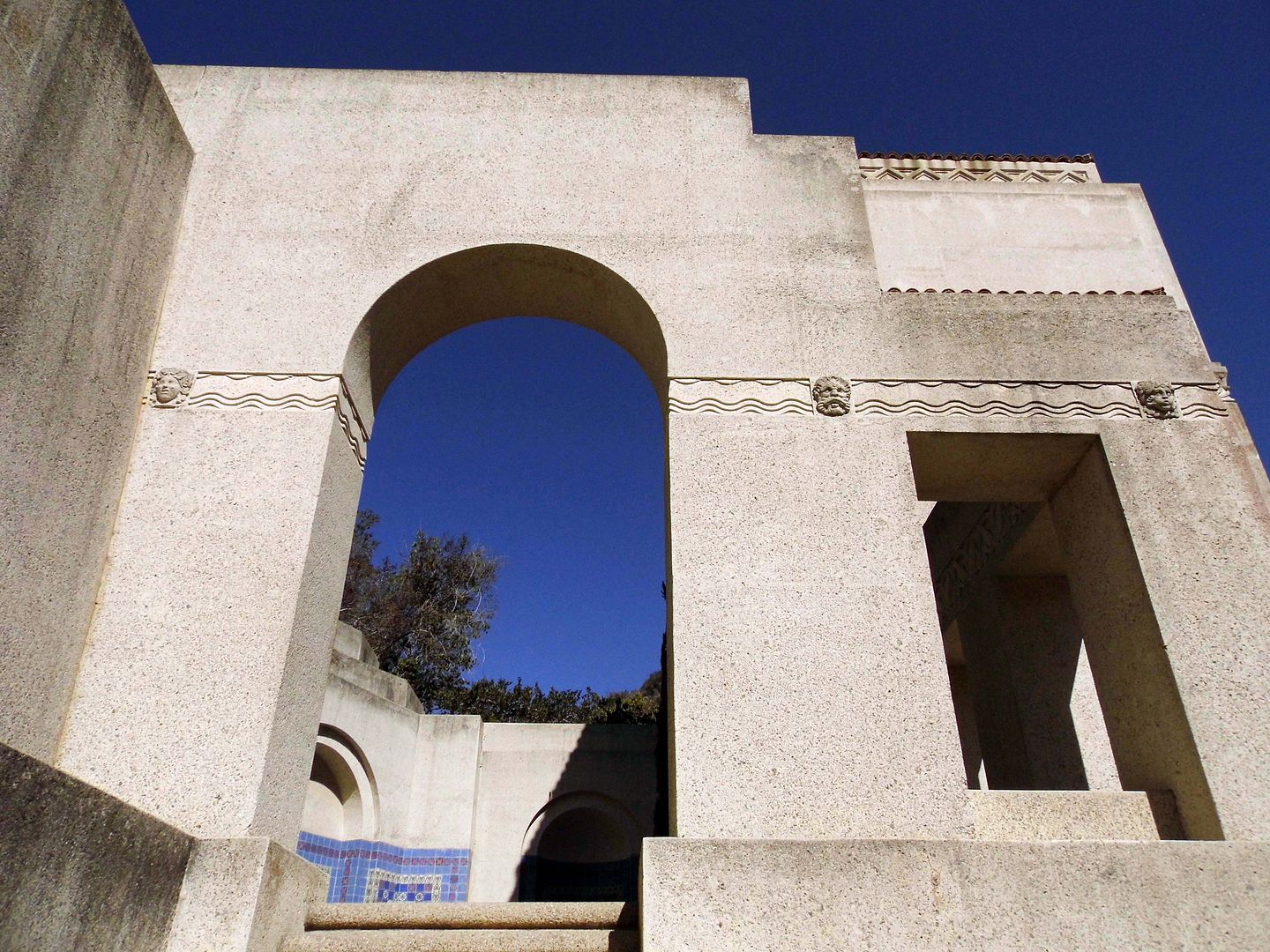 This was all the brainchild of William's wife Ada. She originally envisioned that the memorial would be for the Wrigley
family
, and not just William—she next to her husband, and the children across the way in the alcoves.
But if that had actually happened, maybe we wouldn't now have the opportunity to stand upon the blue flagstone (or "slate") quarried from the back of Catalina Island at Little Harbor...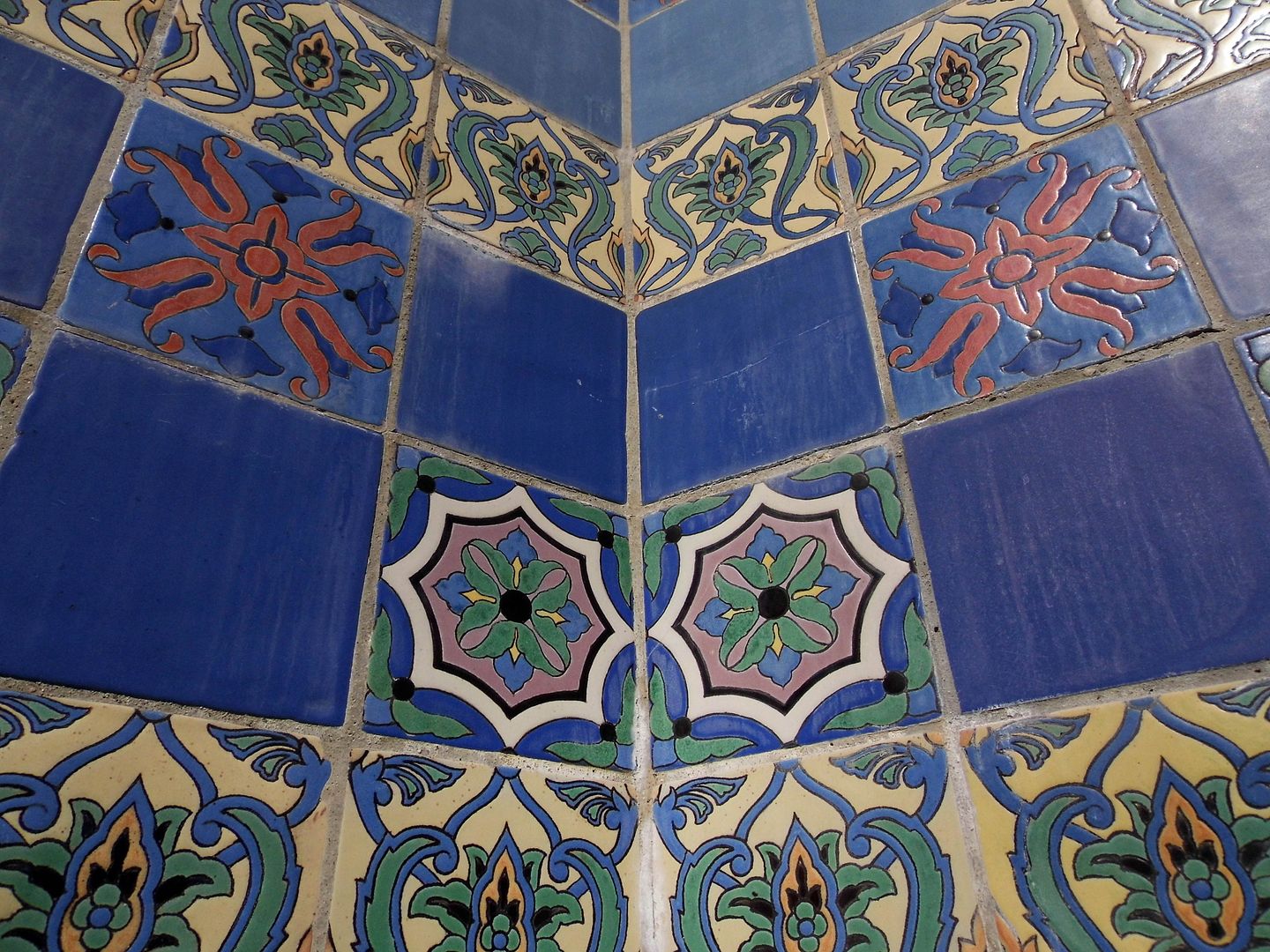 ...or so closely examine the rare Catalina Pottery tile (produced only from 1927 to 1937)...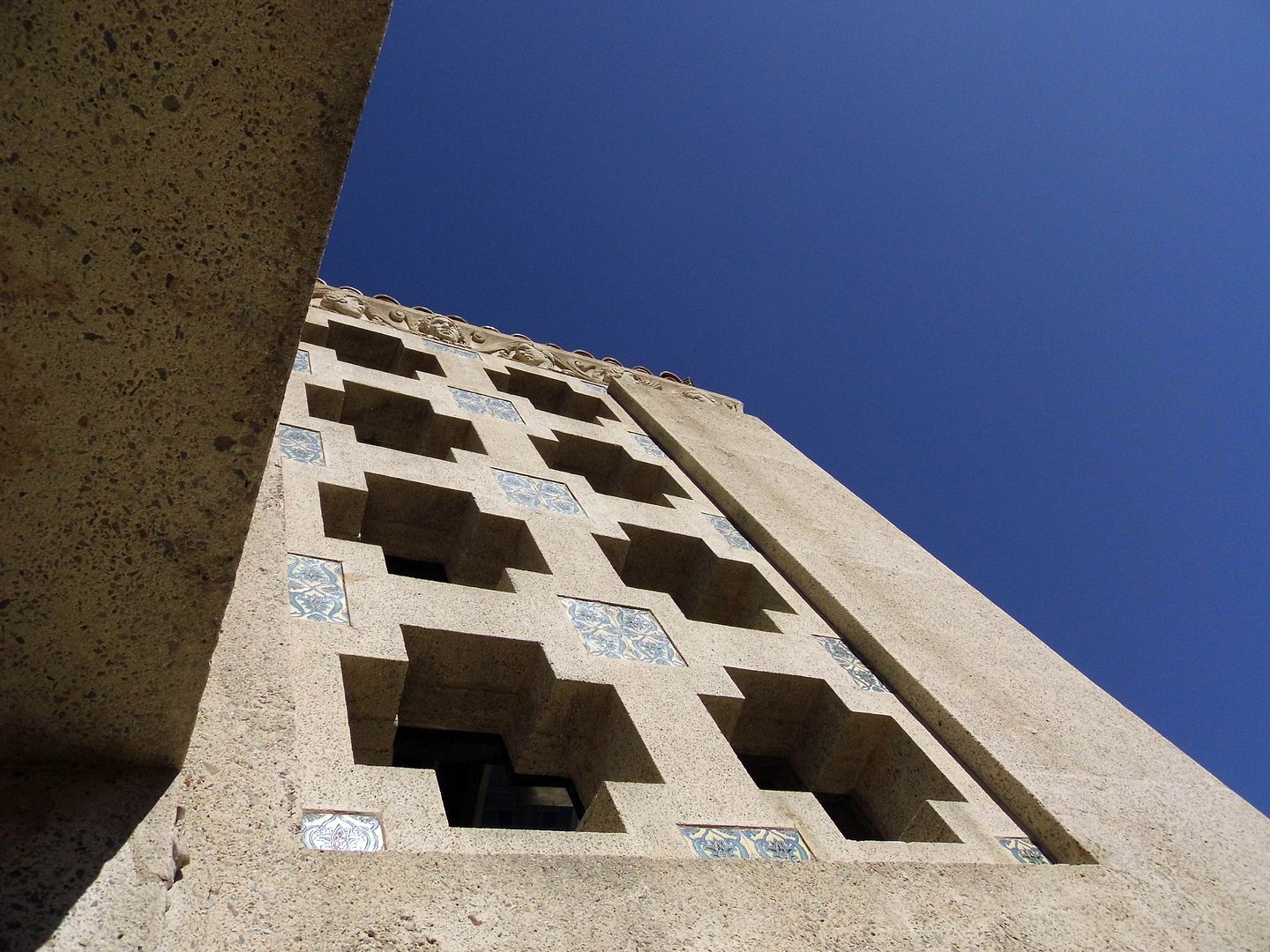 ...or bask in the sun alongside carved stonework...
...or stand under the central tiled arch (restored by RTK Studios of Ojai), flanked by pink and green marble from Georgia.
Although Wrigley himself is no longer in there, the outside of the custom-designed crypt features a lovely avian-themed bas-relief (appropriate considering the Wrigleys' Bird Park aviary, 1929-1966) and the original grave memorial marker.
You'd think that they would've found some other place on Catalina Island for Wrigley to spend the rest of eternity, considering how much he loved it.
I'd like to think he doesn't know that he's at Forest Lawn instead.
But if his spirit has any sense of place, maybe it's already found its way back to Avalon.
Related Posts:
Photo Essay: The House of Chewing Gum and Roses