In the middle of Hollywood Boulevard...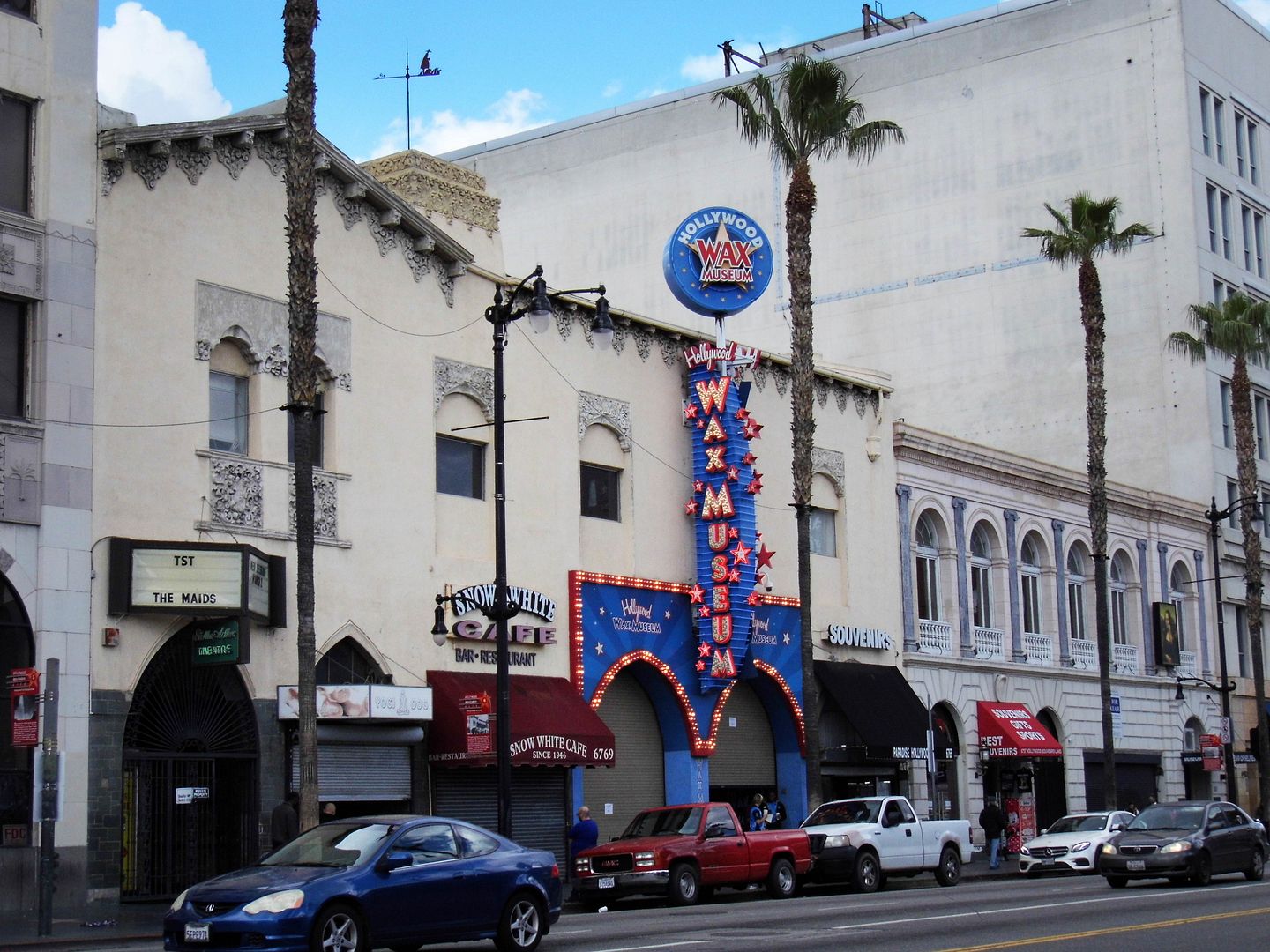 ...there's the unassuming storefront of the Snow White Cafe, "where your problems dwarf."
It's located in the circa 1929, Spanish Colonial Revival-style Christie Realty Building—which was designed by Carl Jules Weyl, an Oscar winner for art direction in The Adventures of Robin Hood.
But the inside of the cafe is a storybook wonderland of Tudor-style woodwork and a mural above the inside of the front door that reads "We hope we have pleased you." Nobody seems to remember how or when it got there—only that it was definitely painted by Disney animators.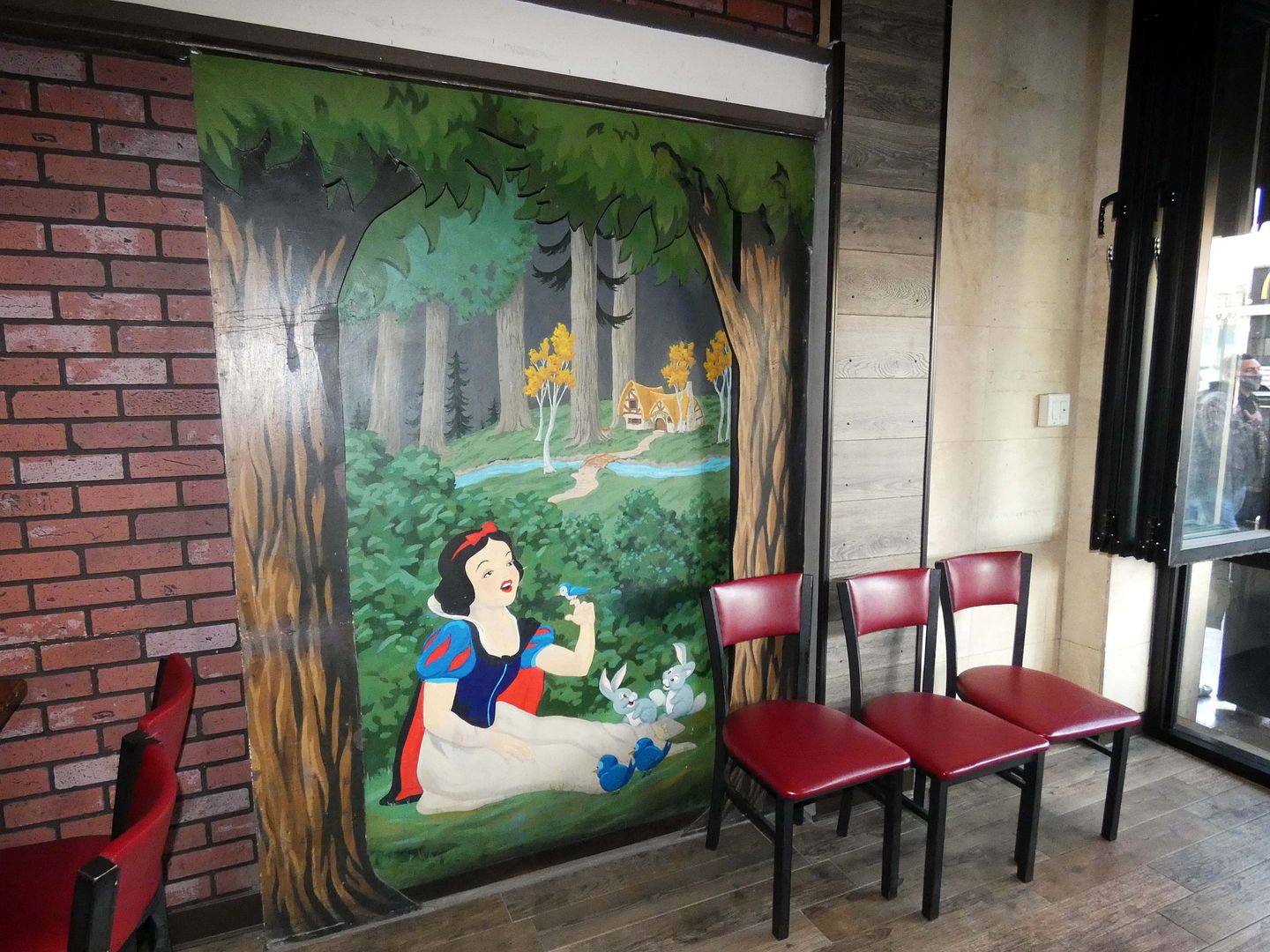 The cafe opened in 1946—nearly 10 years after the theatrical premiere of Snow White and the Seven Dwarfs at the Carthay Circle Theatre in Los Angeles in December 1937.
And it was two years after the film's 1944 re-release, which seems to dispel the rumor that the cafe had been decorated as much for a screening after party.
Then again, nobody's really sure whether the Snow White artwork that adorns the walls dates back to the cafe's opening nearly 75 years ago...
...or if it was added sometime later during a renovation.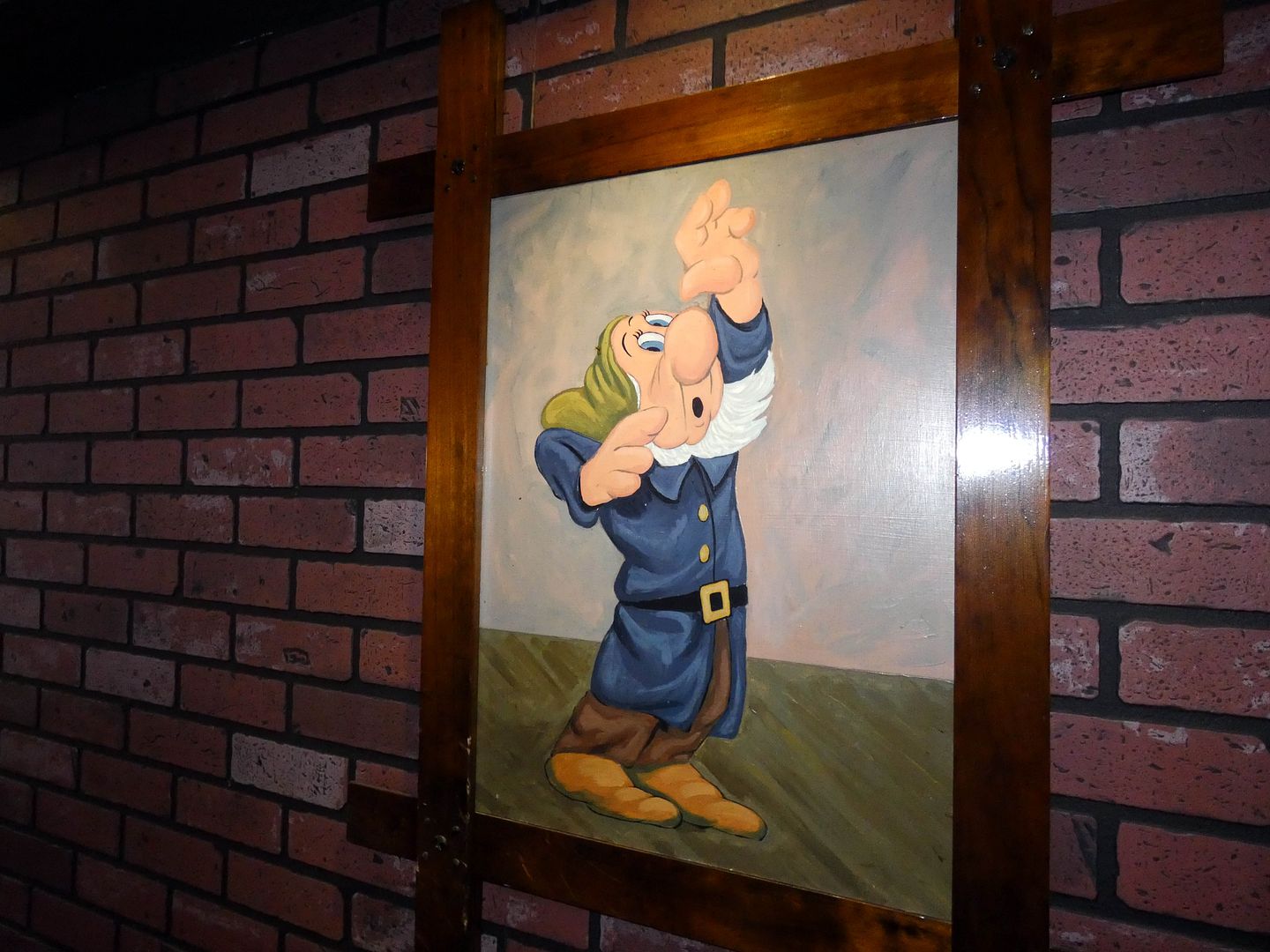 Regardless, the exposed faux brick and faux timber frame detailing is totally anachronistic against the backdrop of the pizza-and-a-beer tavern that the Snow White Cafe now houses.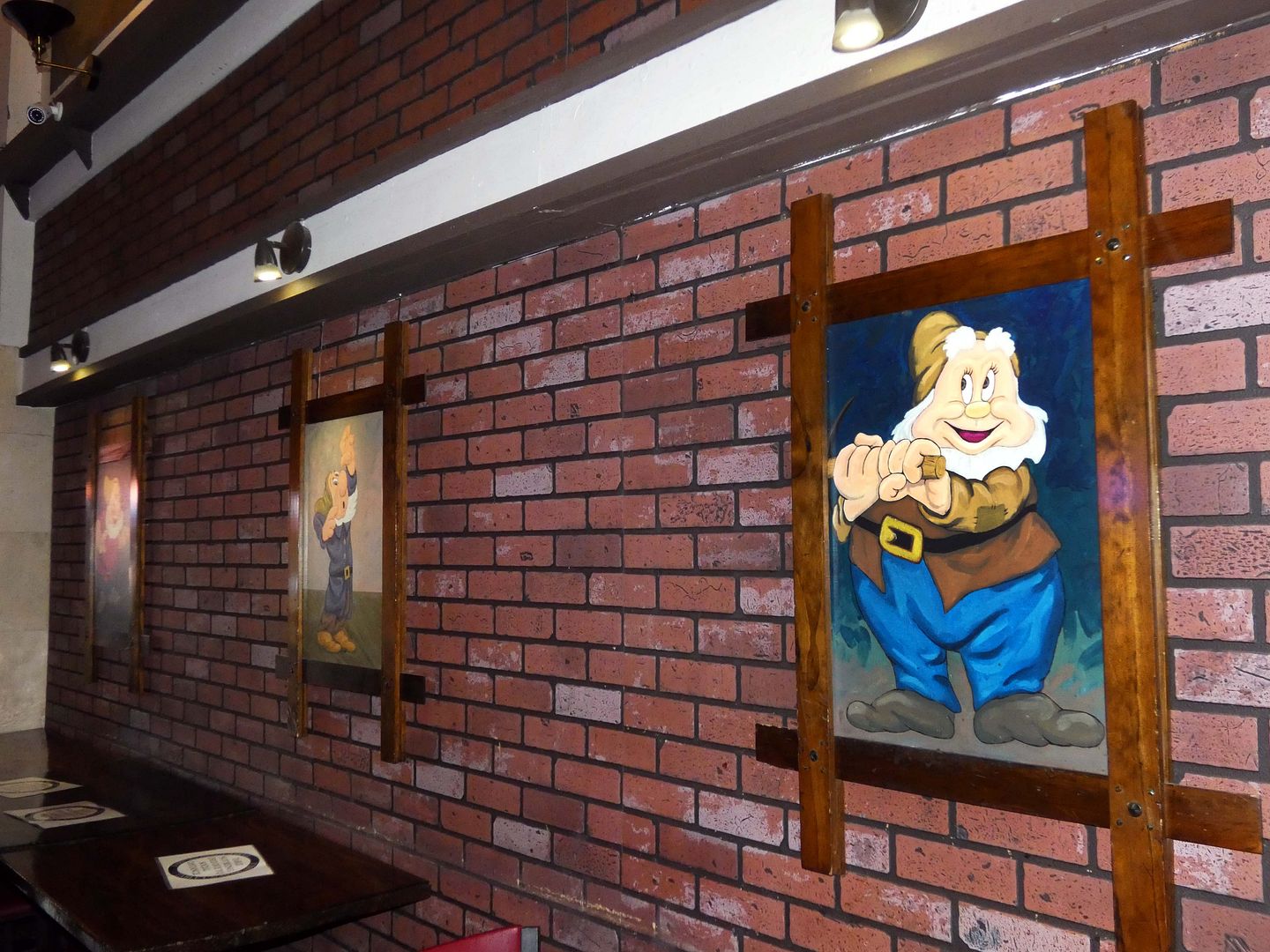 This is not the kind of place you would find—or take—children.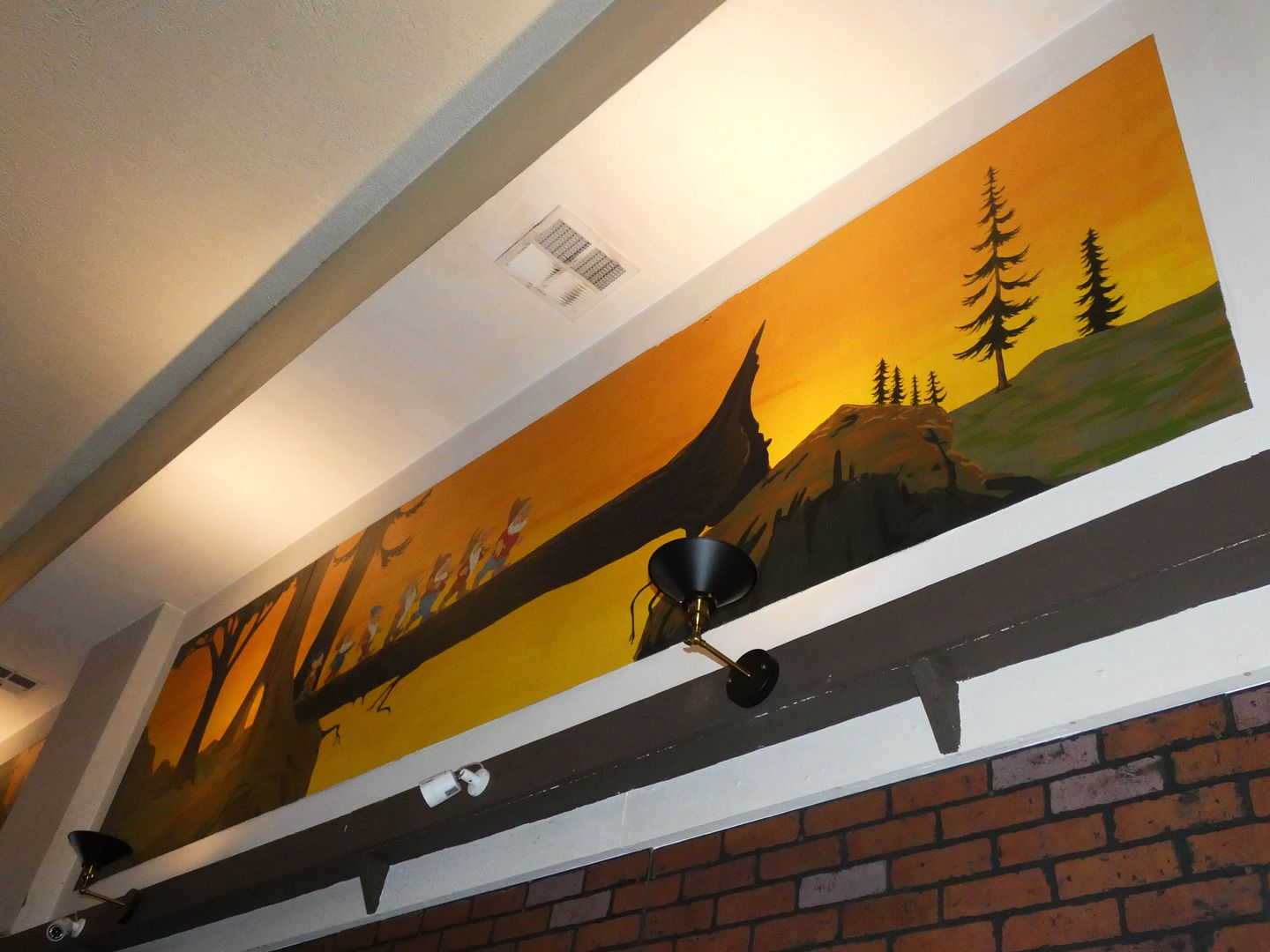 This menu from the Jim Heimann Collection is dated 1941, offering breakfast (though probably not a "character breakfast"), lunch, and dinner with a copyrighted image of Snow White herself on the cover.
Today, you can pick your poison from the full bar and the "bar food" menu...
...poison apples not included.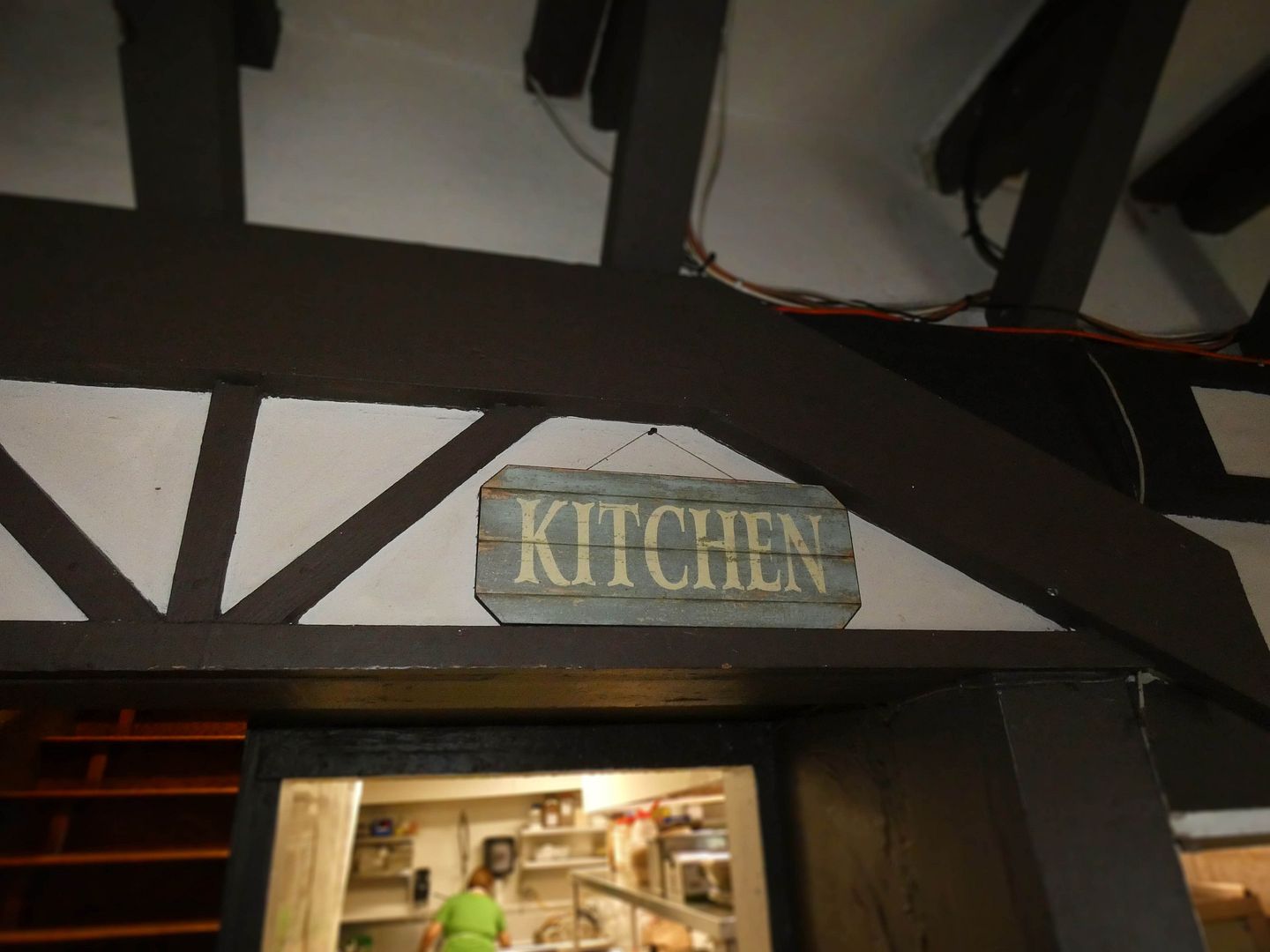 Will we ever know the true origin story of the Snow White Cafe? Maybe not, but it's still fun to visit.
Related Posts: