Old West towns in California are an endangered species—and I don't mean the ones that were built that way as tourist attractions or movie sets.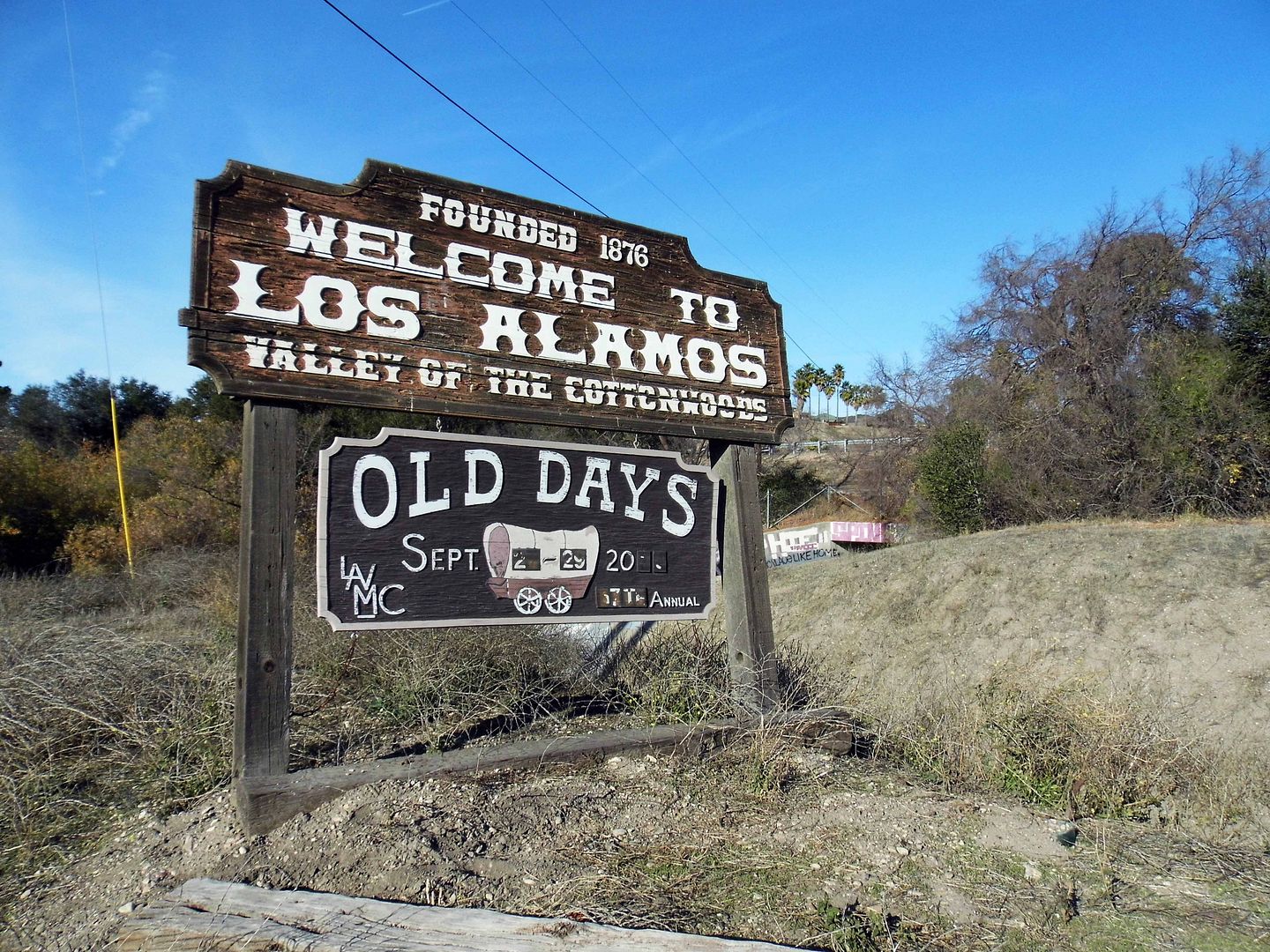 Los Alamos ("The Cottonwoods" in Spanish) in Santa Barbara County's Santa Ynez Valley is a survivor of the Old West, founded in 1876 and still with a population of less than 2,000—despite the
burgeoning wine country
that surrounds it.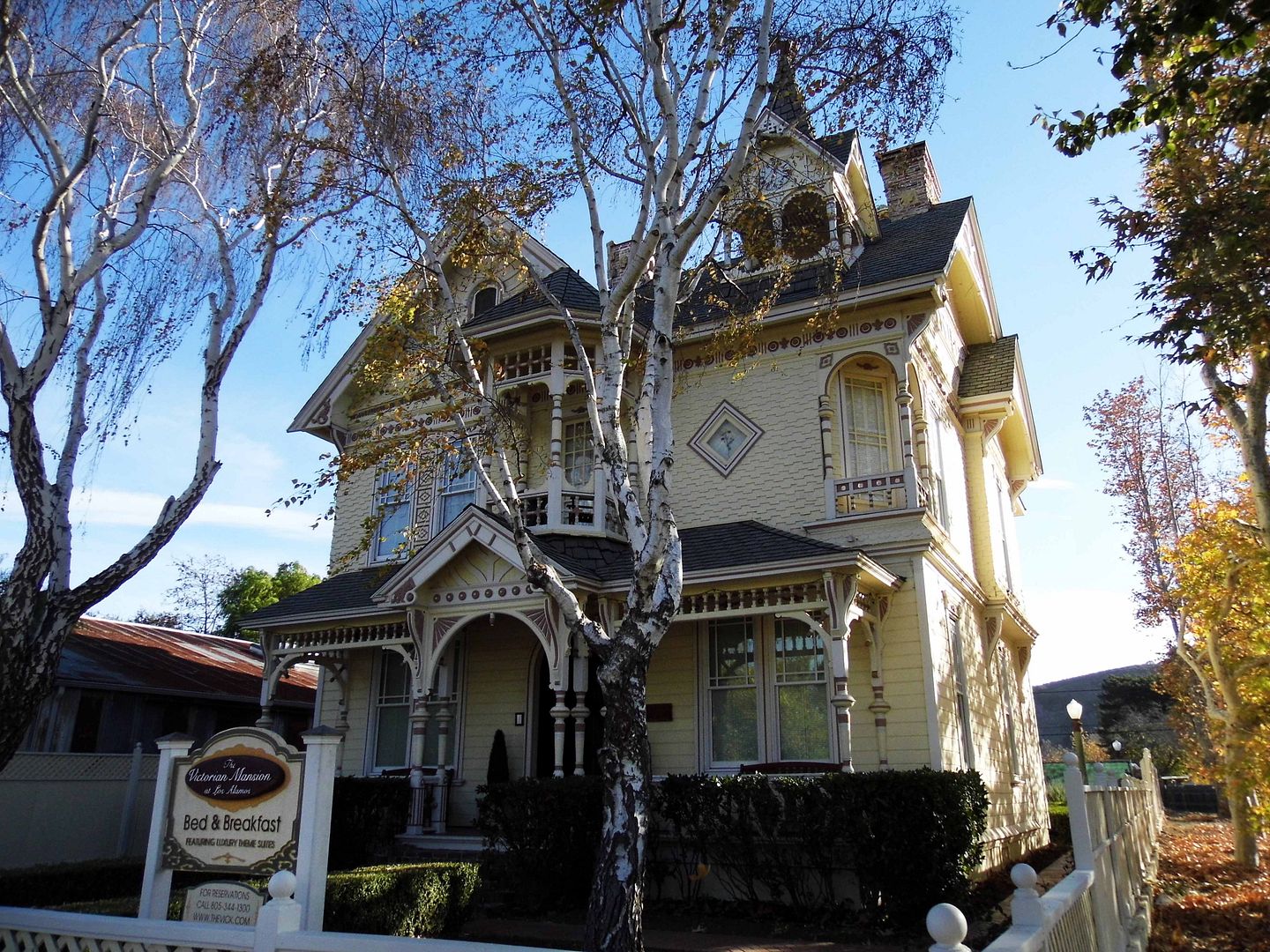 I've been to Los Olivos every chance I could over the last 10 years—as it's home to one of my favorite restaurants, Full of Life Flatbread. And every time I've gone, I've looked wistfully at The Victorian Mansion.
Originally completed in 1864 and located in the town of Nipomo (farther north, near the
Guadalupe Dunes
), the Victorian was sliced into five pieces in 1980 and reassembled in Los Alamos, where it served as an annex to the refurbished Union Hotel just a few doors down.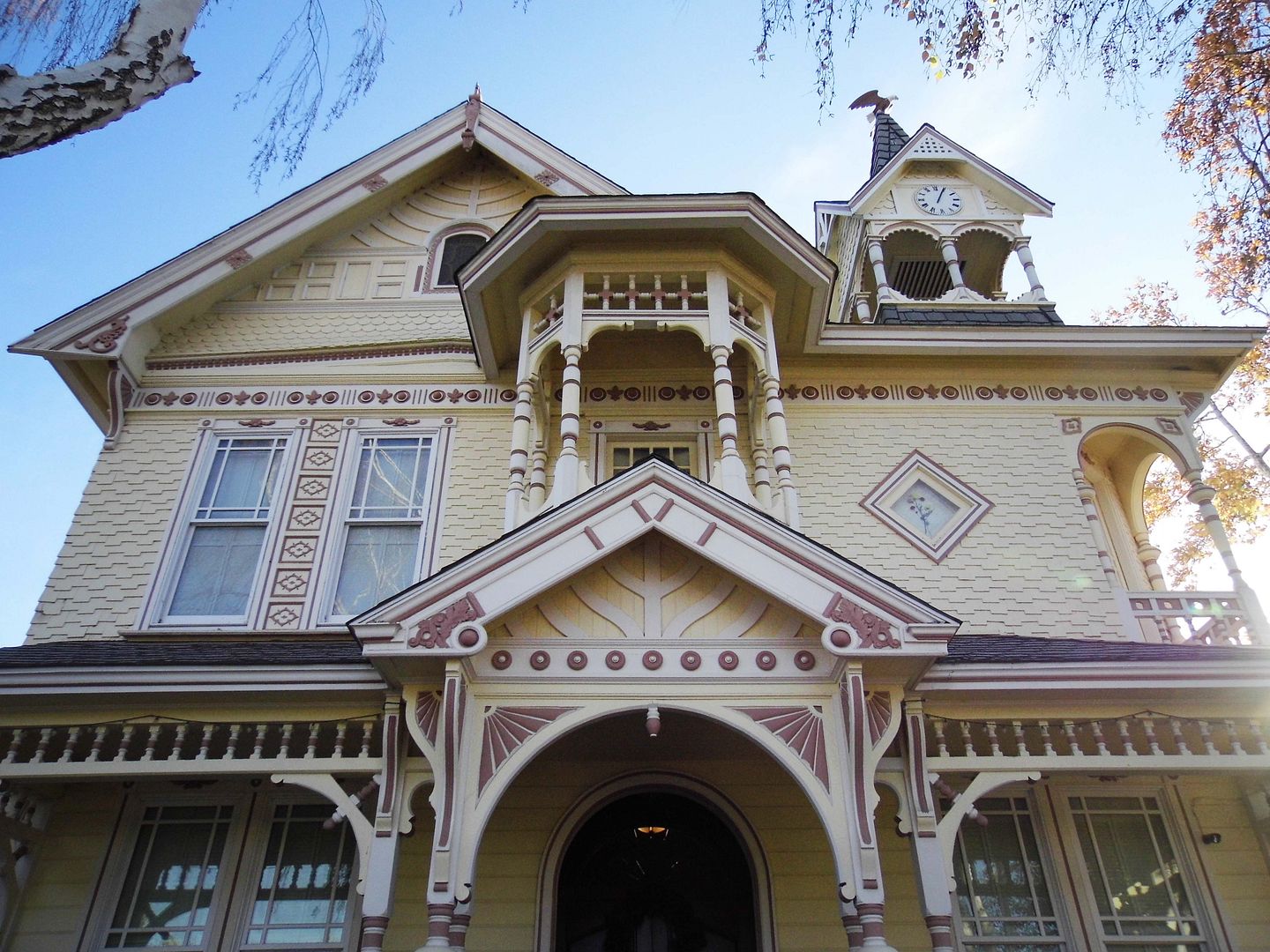 With a front door that weighs over 2,500 pounds, and an exterior that contains no fewer than 21 faces hidden throughout (including that of a bald eagle perched on the chimney)...
...the Victorian was already charming enough on its own to serve as a quaint bed and breakfast for decades.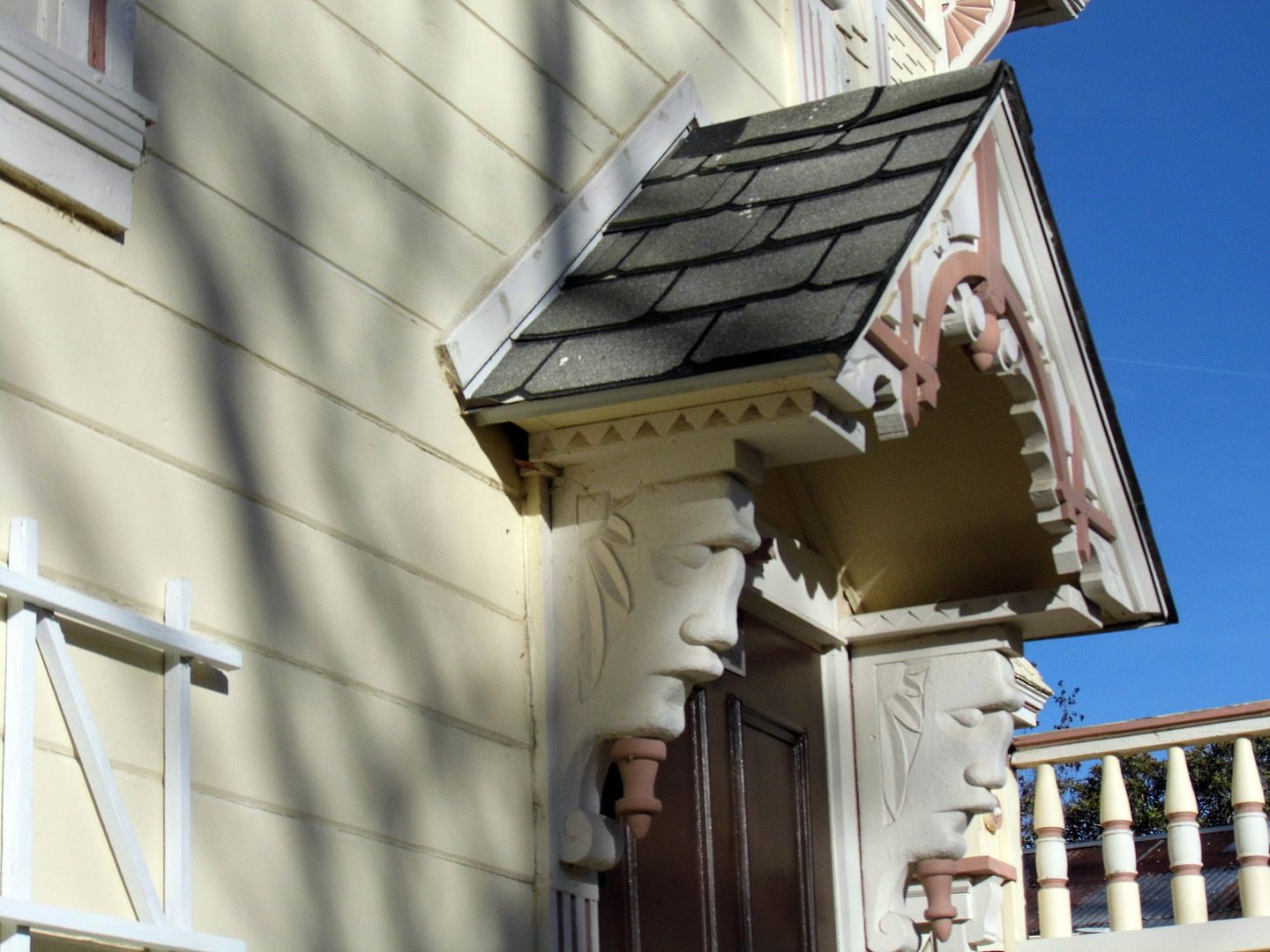 But owner Don Langdon upped its game by creating six "themed" rooms (which seemed to me to be in the spirit of the
Madonna Inn
)—the Egyptian, Roman, French, Gypsy, Pirate, and Fifties Suites.
Reportedly it took 10 years for all the painters, designers and artisans to create and assemble the curiosities located herein. And fortunately, current owner Rod Rigole stepped in circa 2007 to rescue the Victorian Mansion from disrepair and bring it back to its original splendor.
During my previous trips, I'd never gotten inside to witness it for myself—always heading off in another direction or saving the money instead of splurging on myself.
So, for my long-awaited first visit, I chose to spend the night in the pirate suite, with its cannonball doorknob, 750-pound cannon coffee table...
..."captain's bed" to sleep on...
...and trunk full of booty.
Many of its stained glass windows were salvaged from a real (probably not pirate) ship...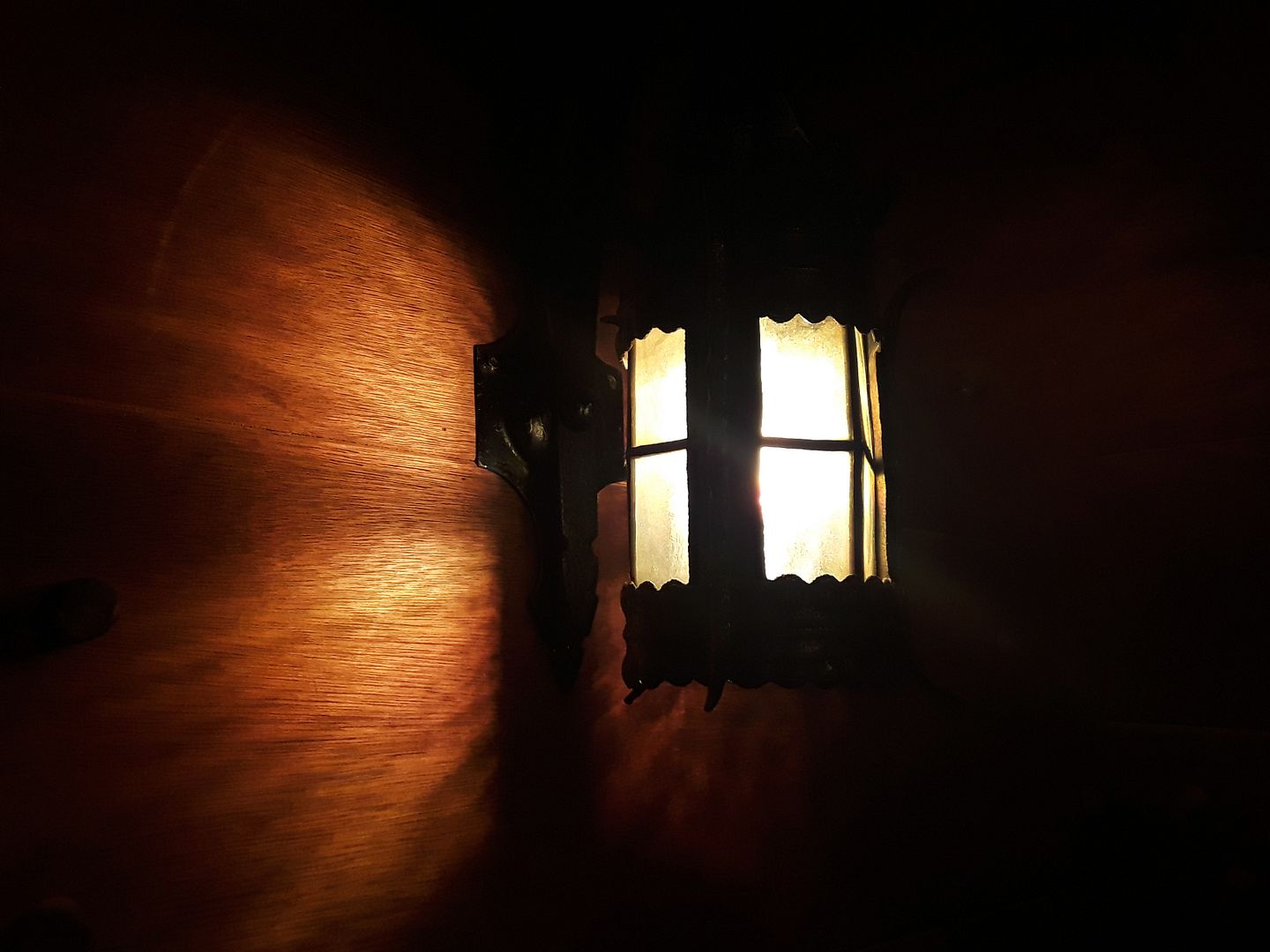 ...and the sea lanterns above the fireplace swayed to and fro with the sound of waves.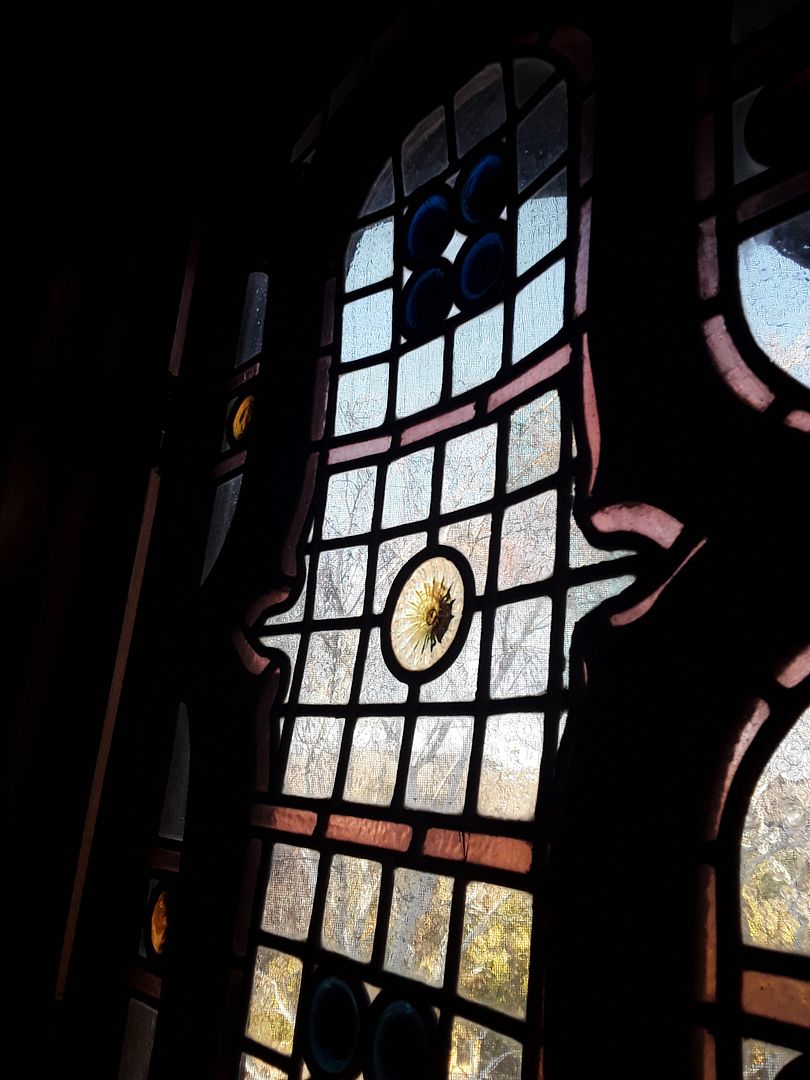 Treasures abound, including some of unknown origin and unknown vintage.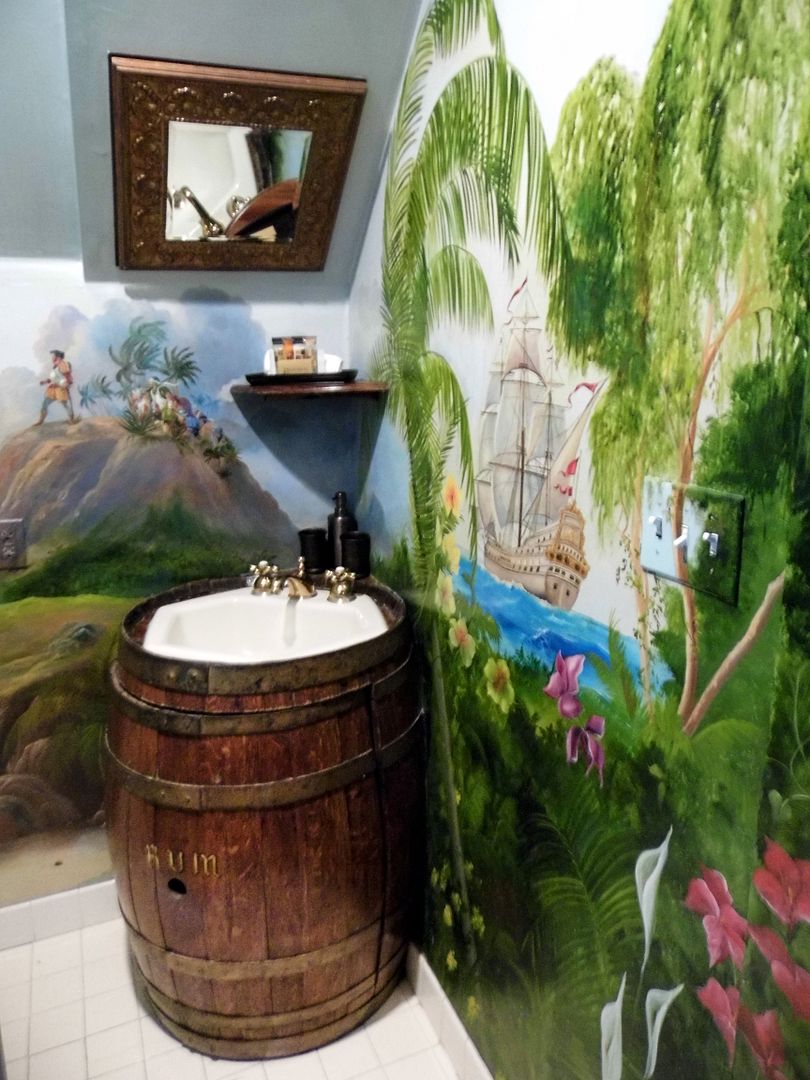 In the Pirate Suite, I had to follow a treasure map to reveal a hidden bathroom—which contained a rum barrel sink and a tropical mural by local seascape artist Joyce Ortner (who Rigole brought back to touch up her aging original work).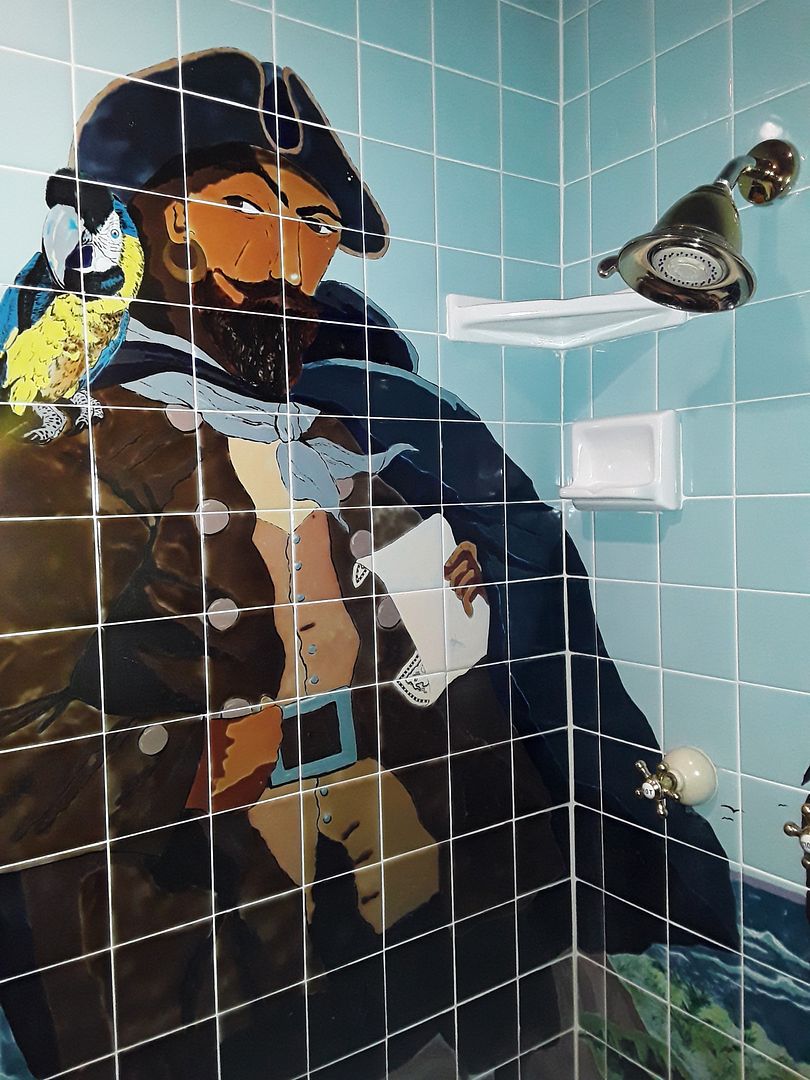 There was even a black-bearded buccaneer depicted in tile to keep me company while I showered. I could see the watery footprints he'd left on the bathroom floor—well, one print of a foot and the other of a peg.
Among all the hotels I've encountered, this one was most like Disneyland—between the animatronics and historical artifacts (either real or reproduced) and the trap door that my breakfast arrived in the next morning.
It was the perfect place to crack open a bottle of local rosé (thanks Coquelicot), enjoy a take-out dinner, plunge into a Japanese-style soaking tub, and watch a movie before hitting the hay.
As for the town that's served as its new home for the last 40 years, I've still got plenty to explore of it—all 4 square miles of it. But based on my last stay, it's pretty much a ghost town starting on Sunday nights and throughout most of the week.
I think I like it that way.
Related Posts: