I've been to Solvang, California several times now. I even stayed at Solvang's Hamlet Inn a few years ago. But I don't feel like I'm very familiar with the town at all.
Maybe it's because until just recently, every time I'd go, it would be raining. (Including when I visited the
Santa Inés Mission
in 2011.)
Just a couple of hours north of Los Angeles, Solvang feels like an entire world away. After all, it's modeled after Copenhagen, Denmark. Some even call it the "Danish Capital of America."
It all started in the 1910s, when members of the Danish American Colony looked to settle somewhere in the American West—and chose present-day Solvang (which is Danish for "sunny field"), on part of the former Rancho San Carlos de Jonata Mexican land grant, for its proximity to the Santa Ynez River.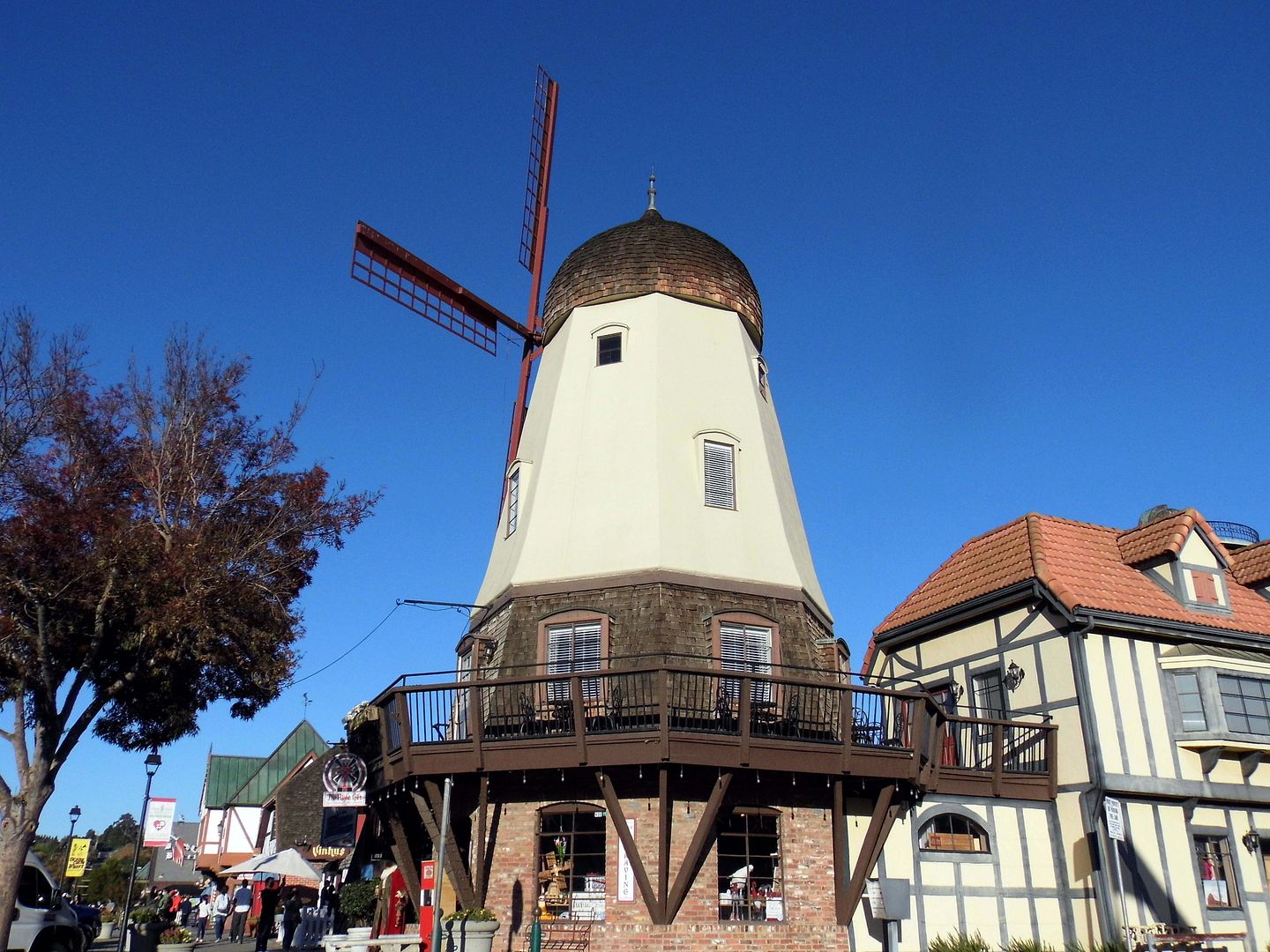 But there's certainly more to Solvang than just its numerous windmills and half-timbered buildings with storybook appeal. After all, these hallmarks of California's "Danish Village" didn't actually emerge until the mid-1940s.
A
Saturday Evening Post
article
that ran in 1947
really
sparked nationwide interest in the community of "Little Denmark"—but by the 1950s, only about
half
the town's population was actually Danish or of Danish ancestry!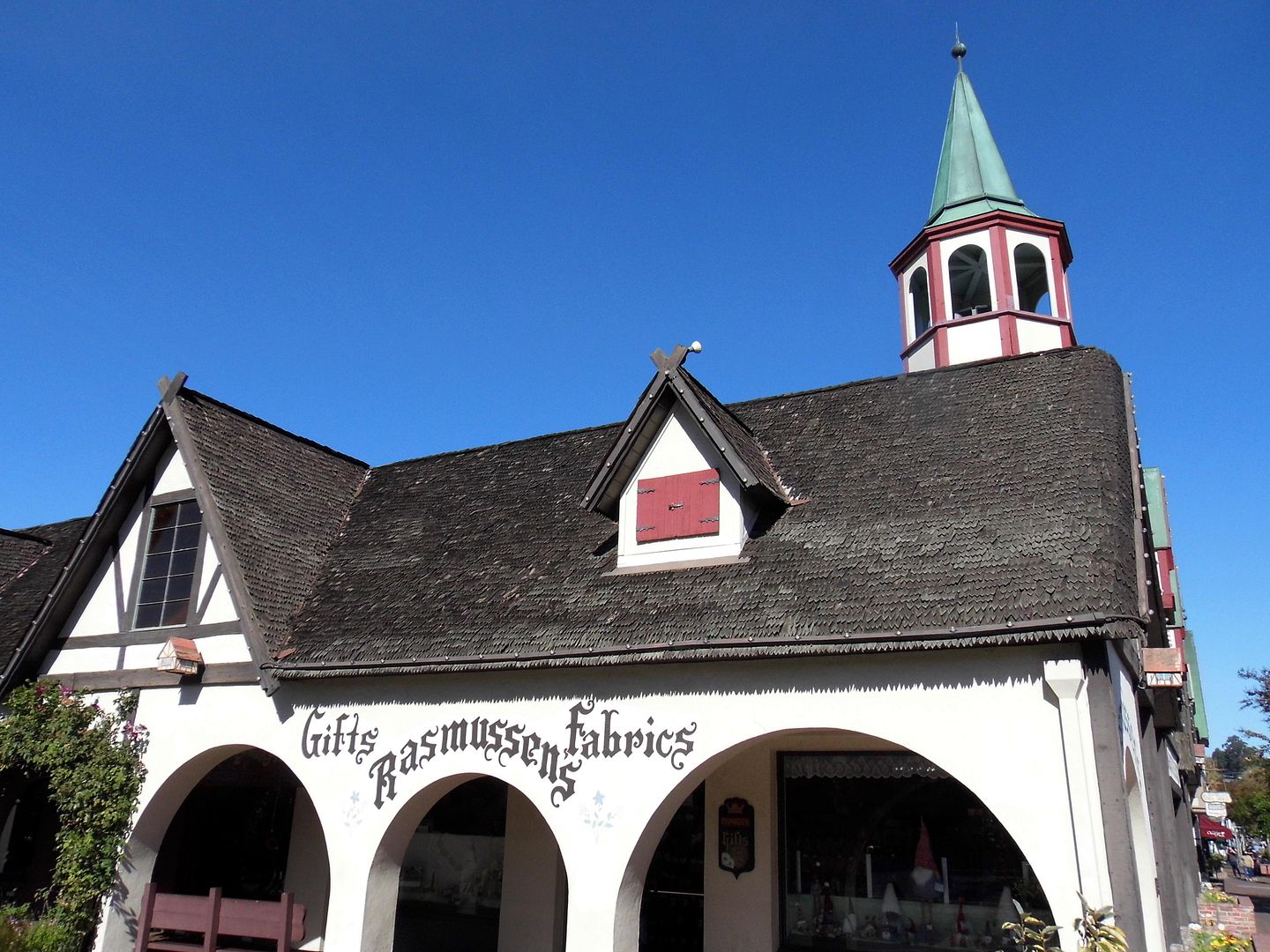 Today in Solvang, despite
less than 10%
of its inhabitants claiming Danish roots, the spirit of Denmark is still alive and well.
There's some kind of traditional marketplace on every corner—one after another, selling pastries (like, duh, danishes), souvenirs, and other Danish treasures.
Its sister city may be Aalborg, Denmark...
...but it appears to share more with Copenhagen...
...like the First Street clock tower, inspired by landmarks in the homeland (like the Round Tower).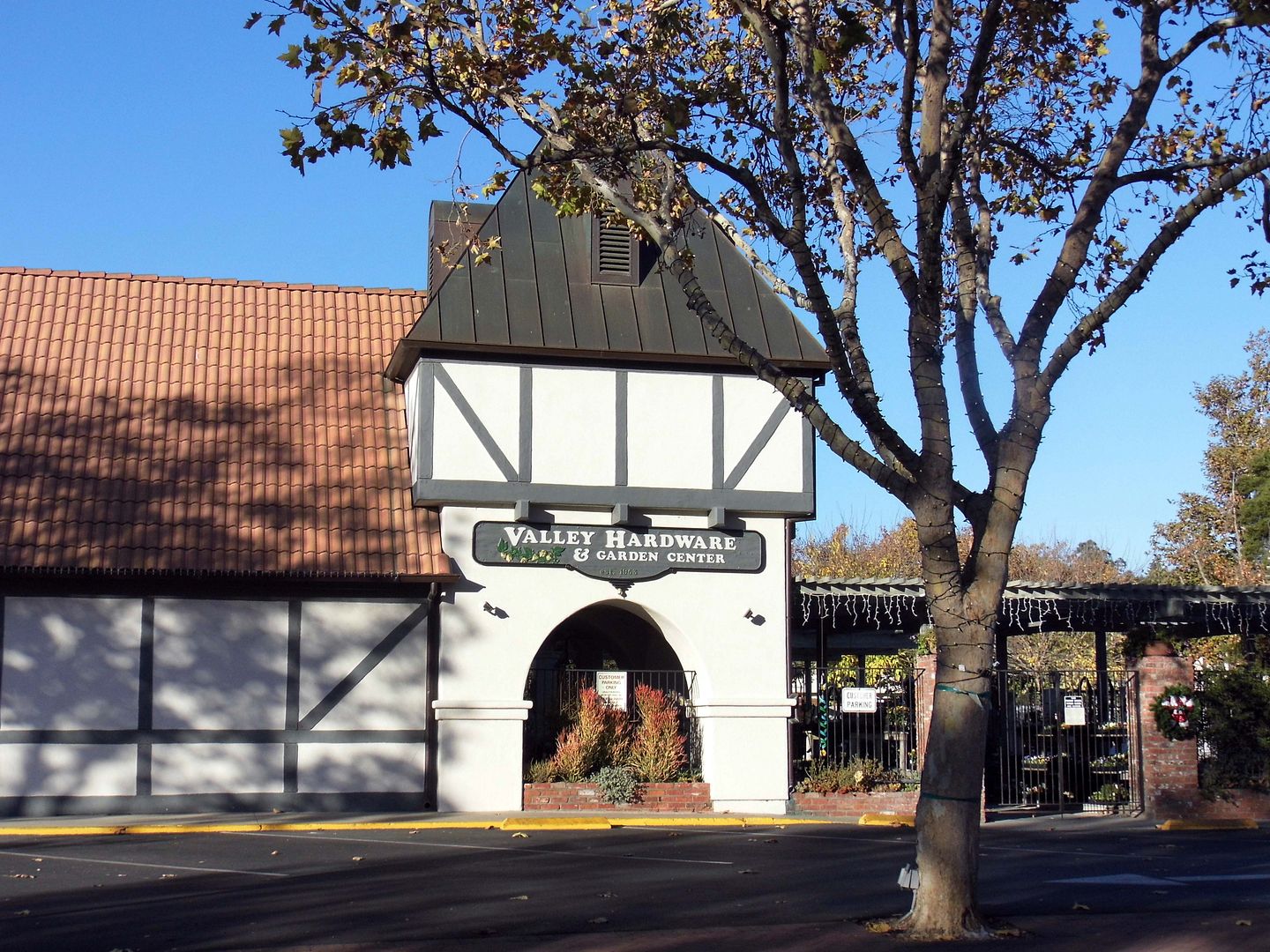 Even the hardware store has been done up in "Danish Provincial" style.
And Fire Station 30 looks like a European fire house, with its pitched and tiled roof.
The town's Main Street is known as Copenhagen Drive...
...but it's Mission Drive where you'll find Svendsgaard's Danish Lodge...
...and Oleson's Danish Bakery, whose stork reportedly brings good luck (at least partially by warding off lightning).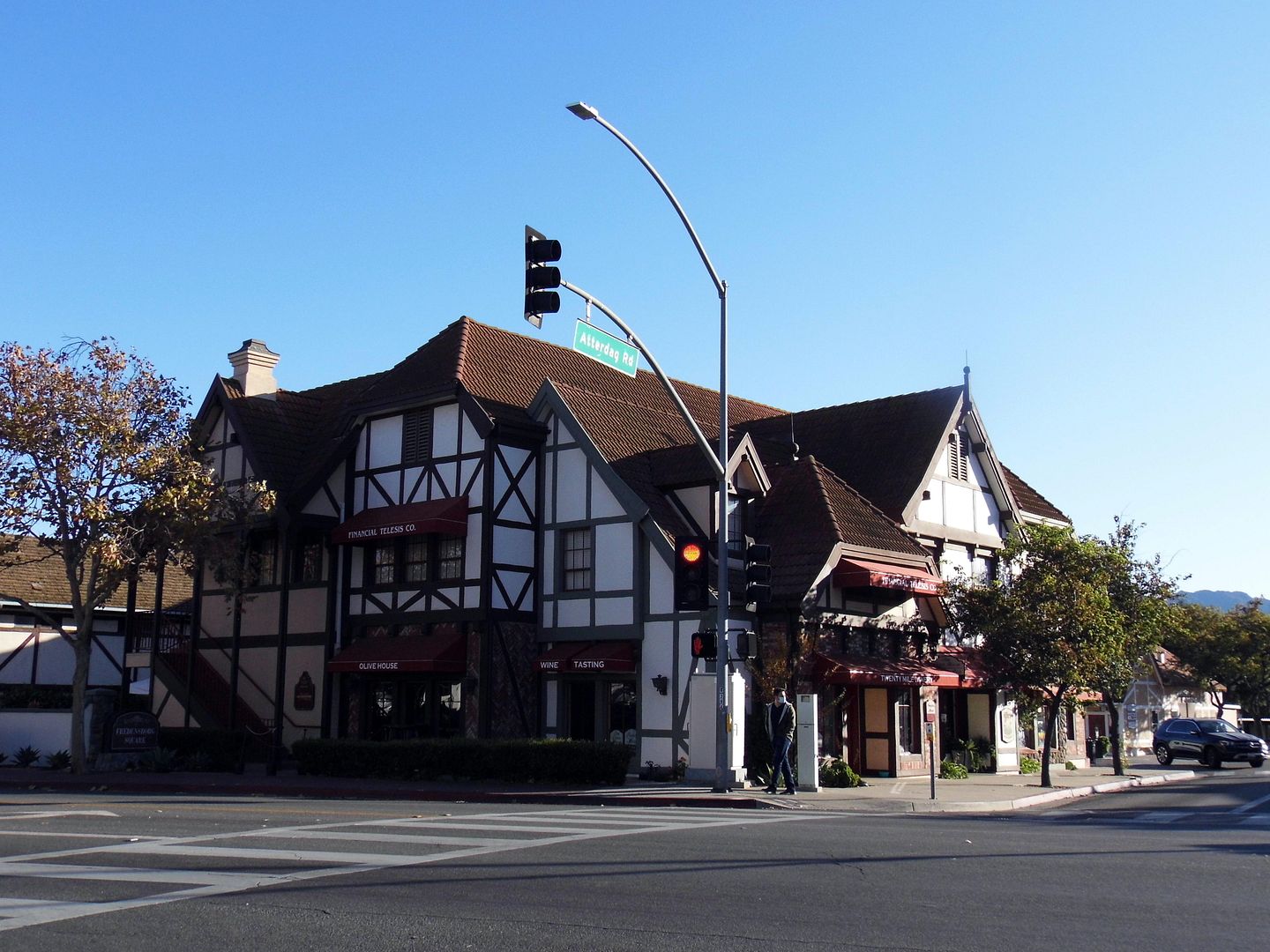 The Olive House: Home of Twenty Mile Wine is sandwiched between the town's two main arteries—but it's just one of many tasting rooms and wine-related destinations in the area, which experienced a boom after the 2004 movie Sideways was filmed in the area.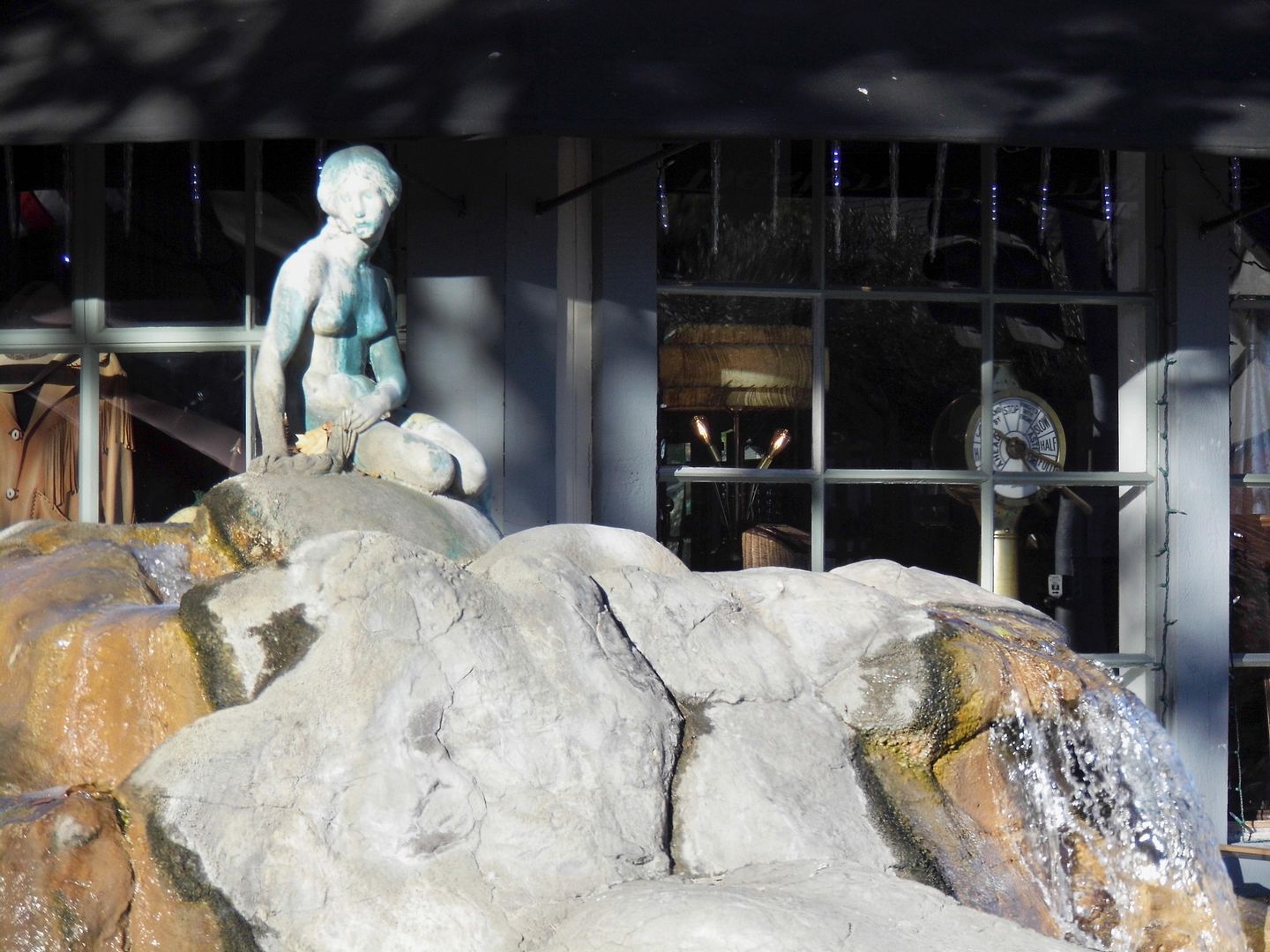 Right there on Mission Drive, you'll find a reproduction of "The Little Mermaid," a bronze statue in Copenhagen by Edvard Eriksen that's based on the 1837 fairy tale by Denmark's most famous author, Hans Christian Andersen.
Andersen is the subject of not only a museum in Solvang (still on my to-do list) but also a city park, founded in 1970...
...where you drive through a castle arch to meander through an oak forest with wooden playgrounds and even Danish-style equipment sheds and public restrooms.
Yet with all this, I still haven't hit all of Solvang's tourist attractions—the museums, the Solvang Trolley, just for starters.
And I'm sure that doesn't even scratch the surface of what it's like to live in Solvang.
I always find myself drawn to these underdog wine country towns—like Temecula, Warner Springs, Old Edna, Paso Robles, and so on.
I clearly have lots more exploring to do in Solvang. And of course I'll report back.