Fairhaven cemetery in Santa Ana, California may have been created as a "memorial park"-style burial ground, but there's plenty to explore there other than flat grave markers.
In addition to the one family crypt sticking out among the gravesites (the upright monument for Dr. James Randolph Medlock, Orange County Medical Association's first VP)...
...there's also the spectacular Fairhaven Mausoleum, built between 1916 and 1920.
One of Orange County's first ever mausolea, it also houses one of OC's first crematories (in the basement, built in the 1930s).
On a nighttime tour last weekend, a group of us got to stand not only outside the crematorium door downstairs...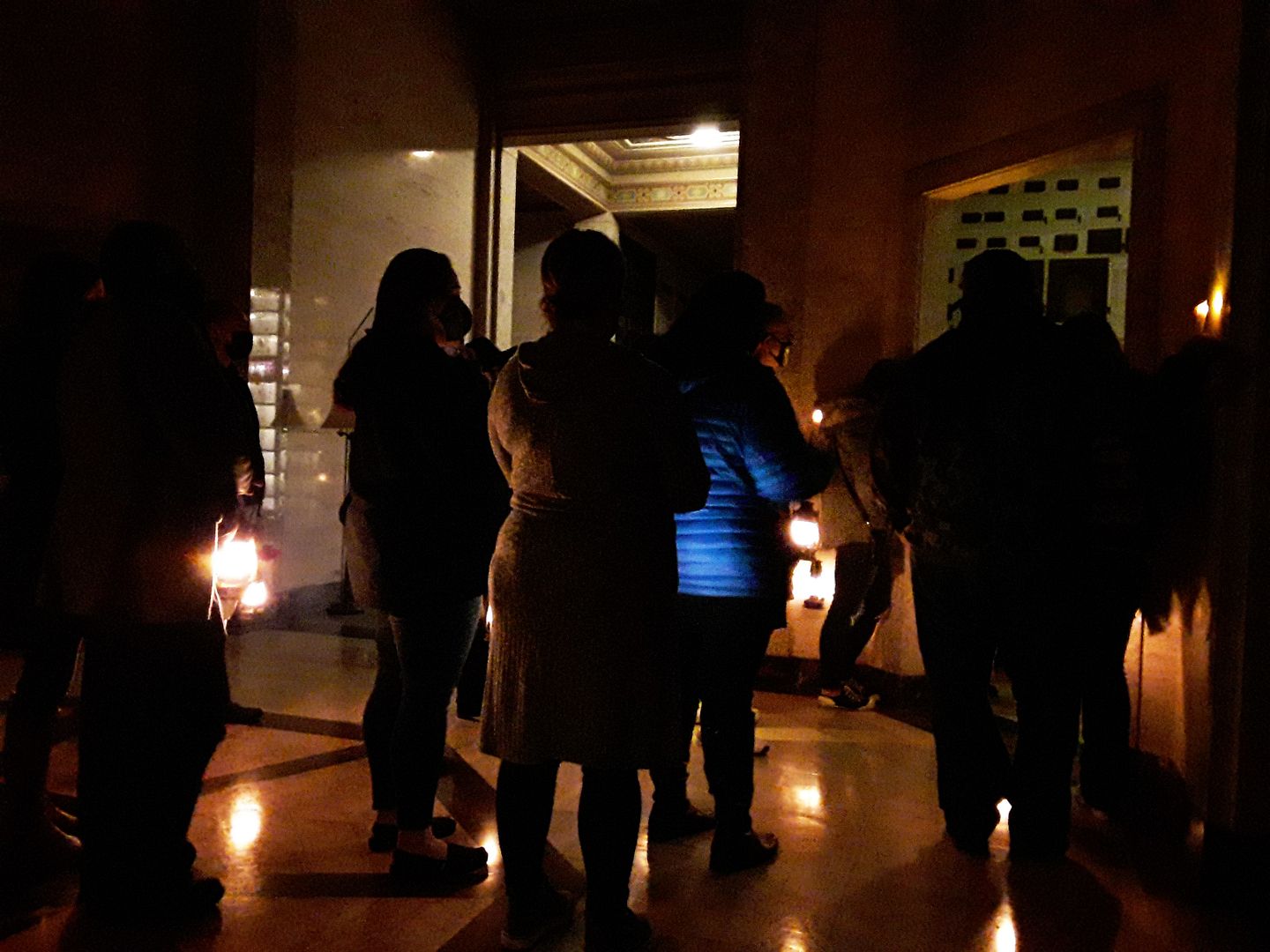 ...and under the rotunda where Charlton Heston recorded some of his lines as Moses in the 1956 version of The Ten Commandments.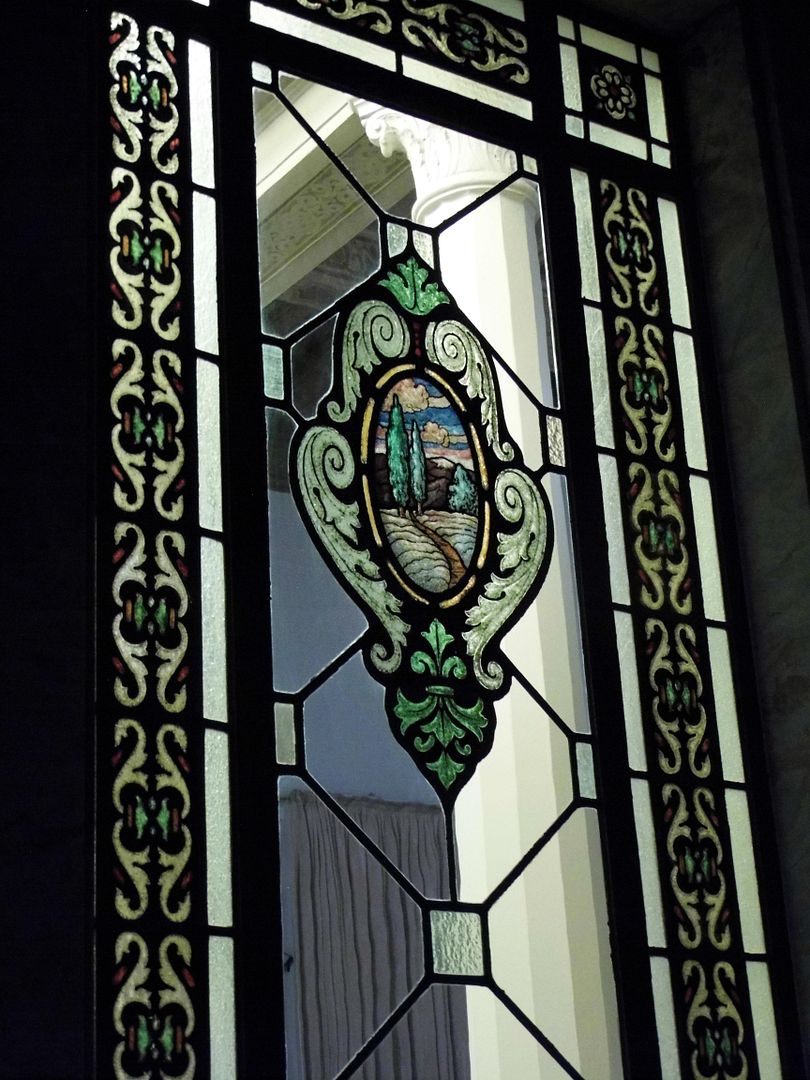 As spooky as I typically like things, I agree with our tour guide, who urged a visit to the mausoleum during the day for the stained glass...
...all of which was reportedly hand crafted in England.
Lucky for me, I'd already visited Fairhaven Mausoleum during the day.
The art glass collection is a wonderful combination of the secular and sacred...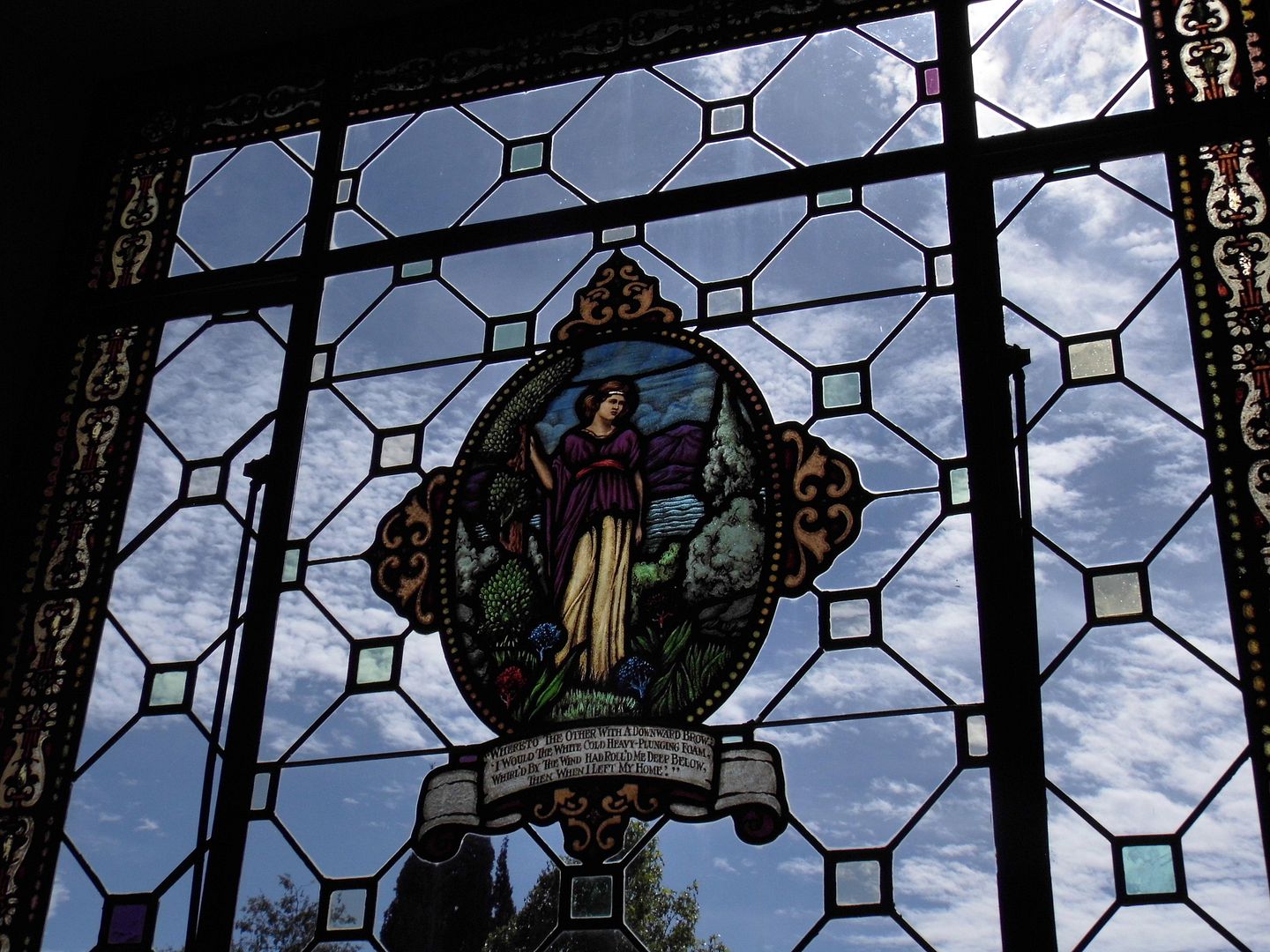 ...with quotations from Alfred Lord Tennyson's poetry...
...featured on multiple window installations...
...some of which speak of death (and love)...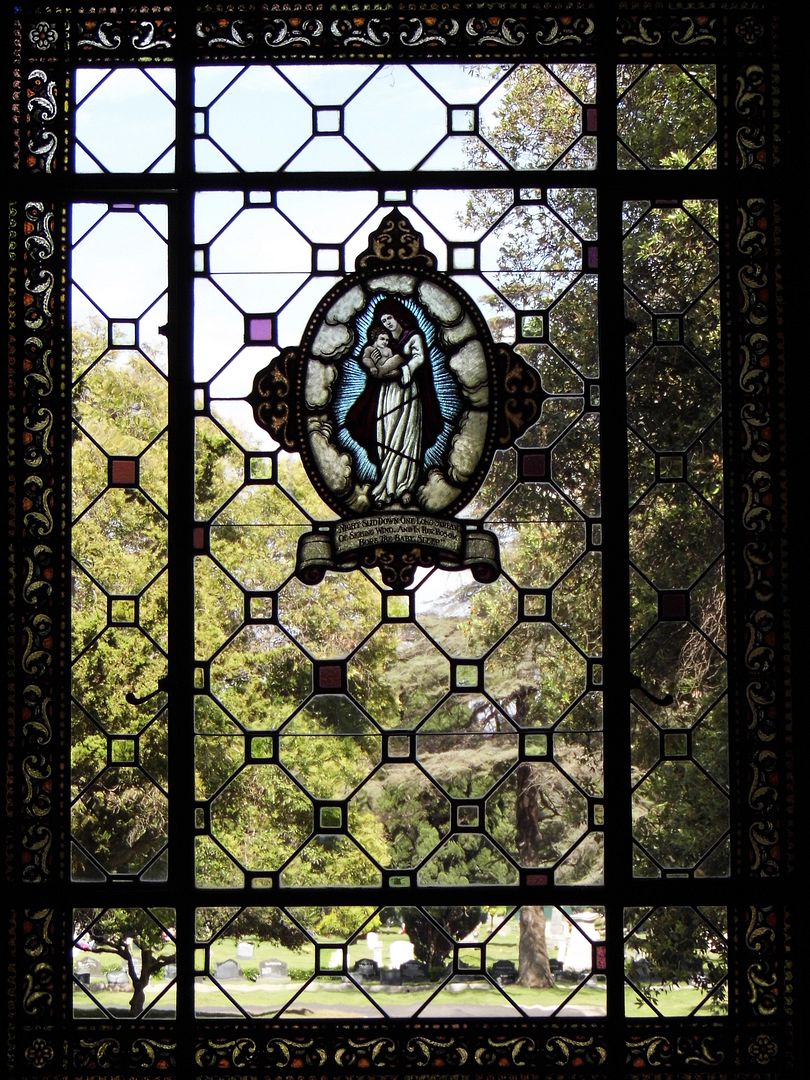 ...and many with ecclesiastic-looking imagery.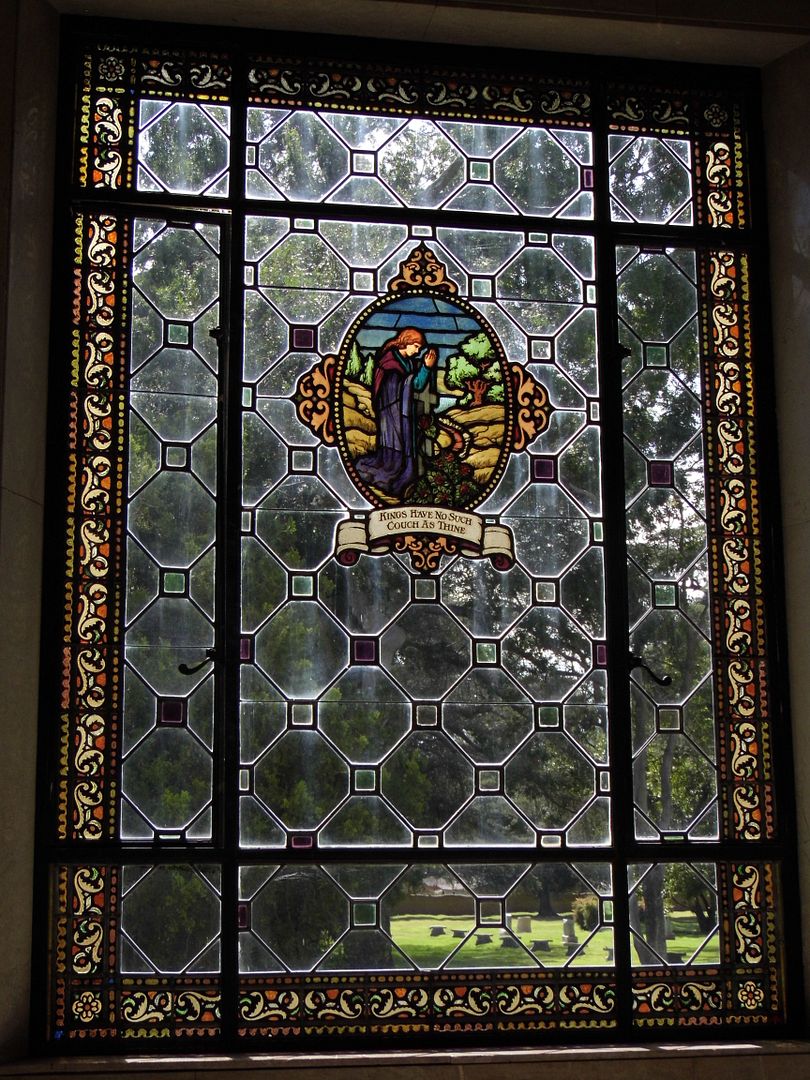 Tennyson appears alongside other poets, as well as excerpts from Shakespeare's The Taming of the Shrew...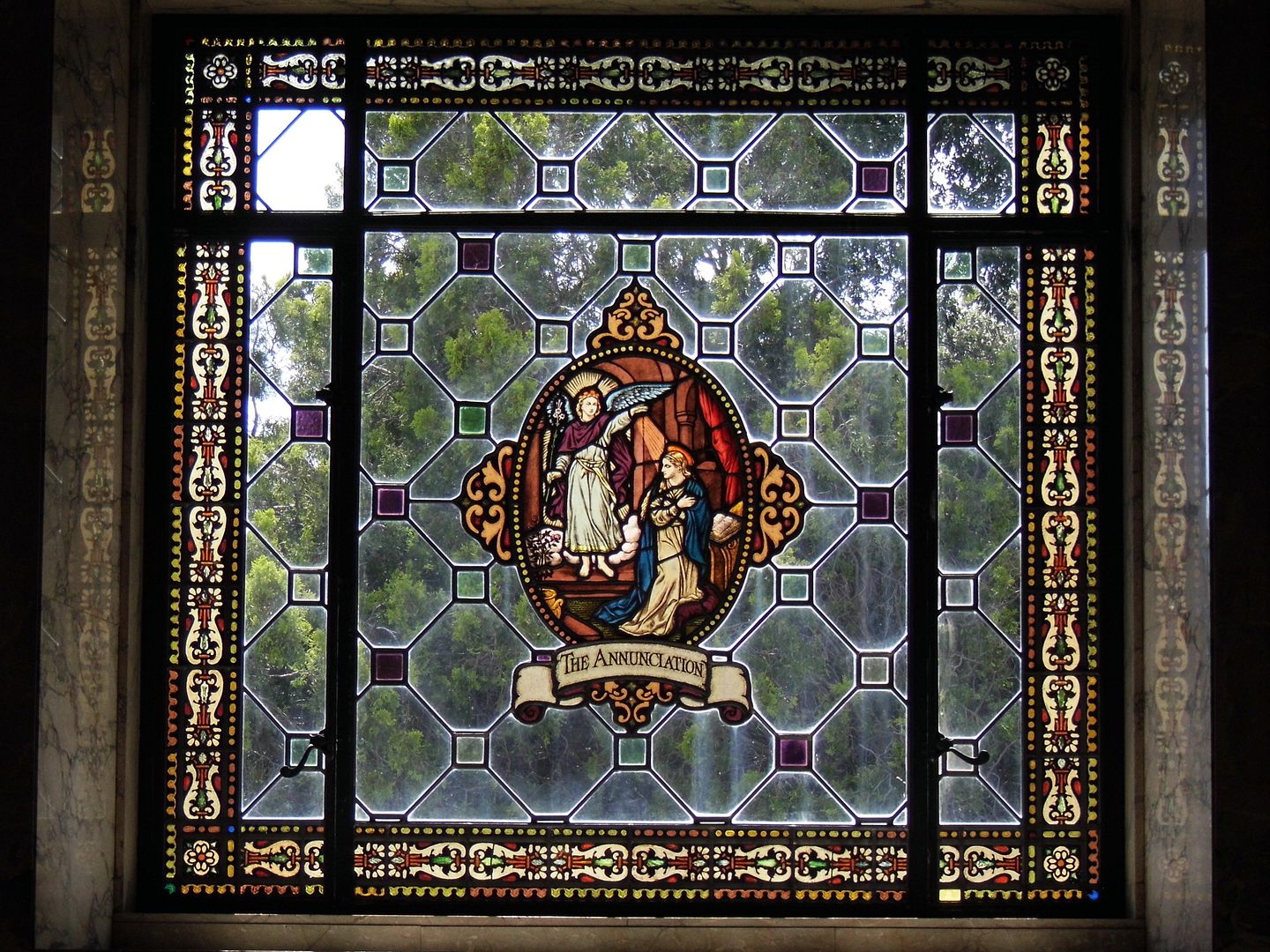 ...depictions of biblical events, like The Annunciation...
...and New Testament passages, like "I am the life and the resurrection" from John 11:25.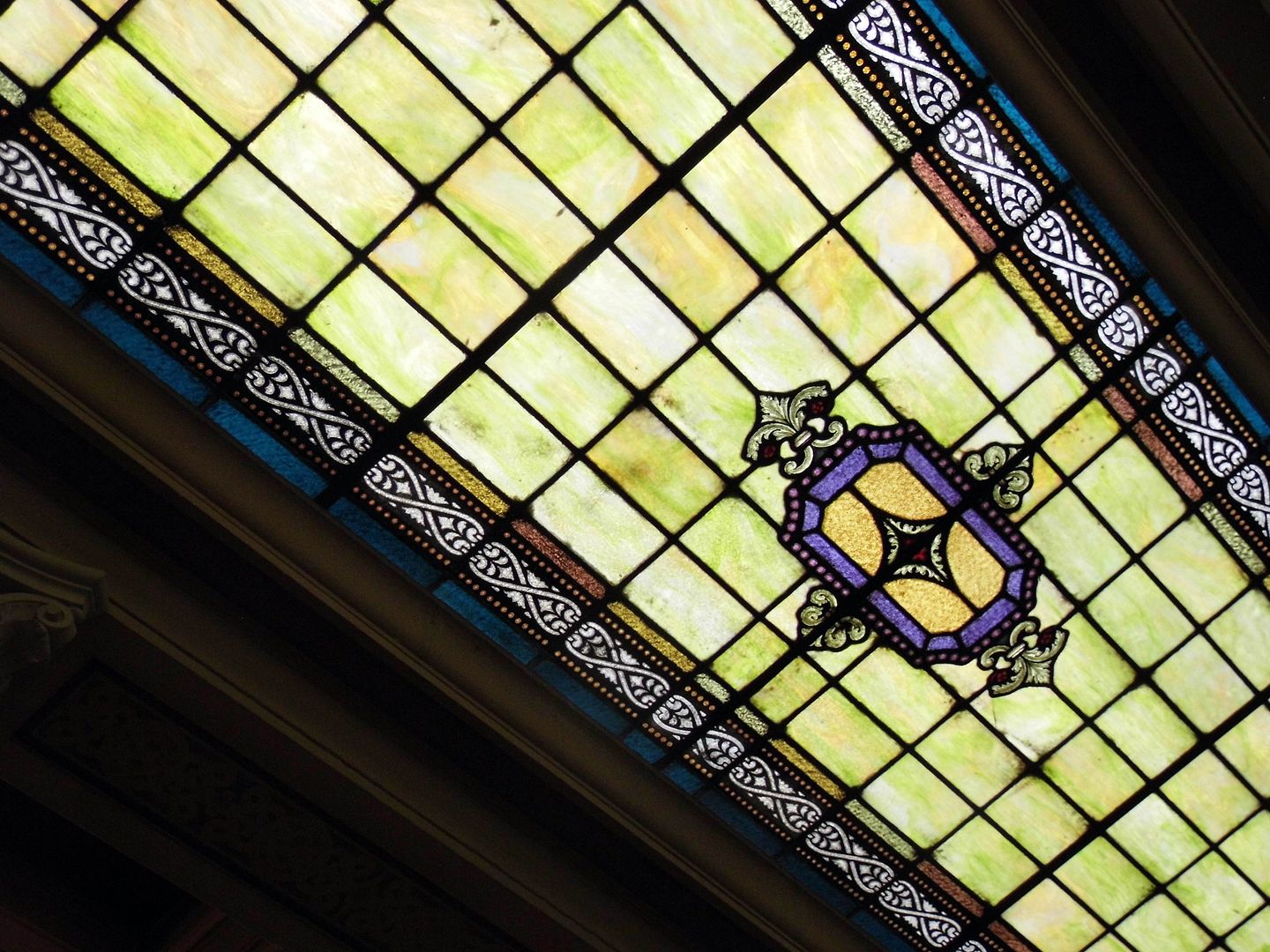 Interestingly, while the first Fairhaven Memorial Park internment (outside the mausoleum) was in 1912, the earliest headstone is dated 1875 (marking the grave of someone who was moved from another cemetery in Santa Ana).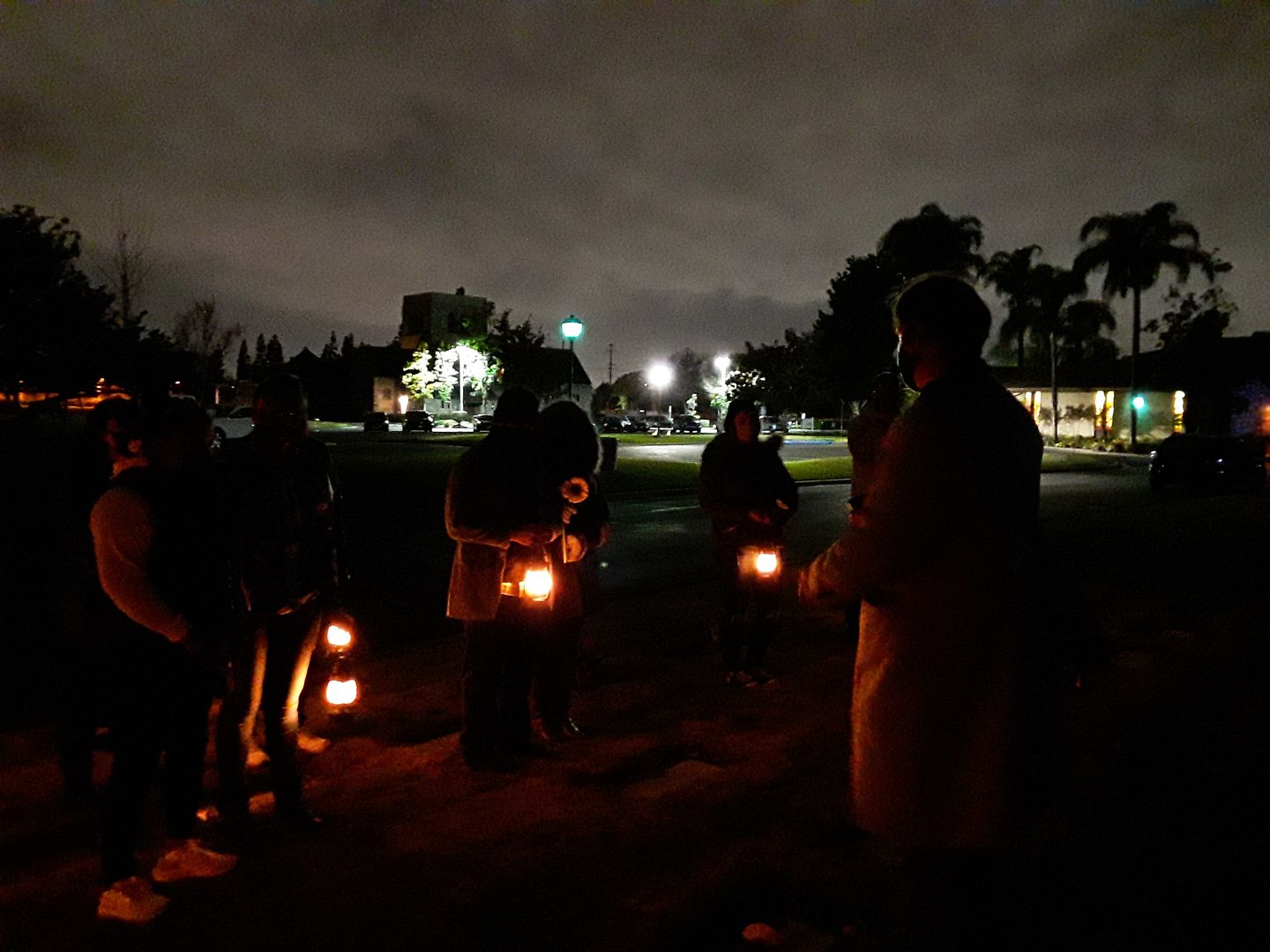 Upon its founding, Fairhaven was actually incorporated into an extant cemetery—the Santa Ana cemetery, established 1878. The two share a border that may be indistinguishable to the average visitor.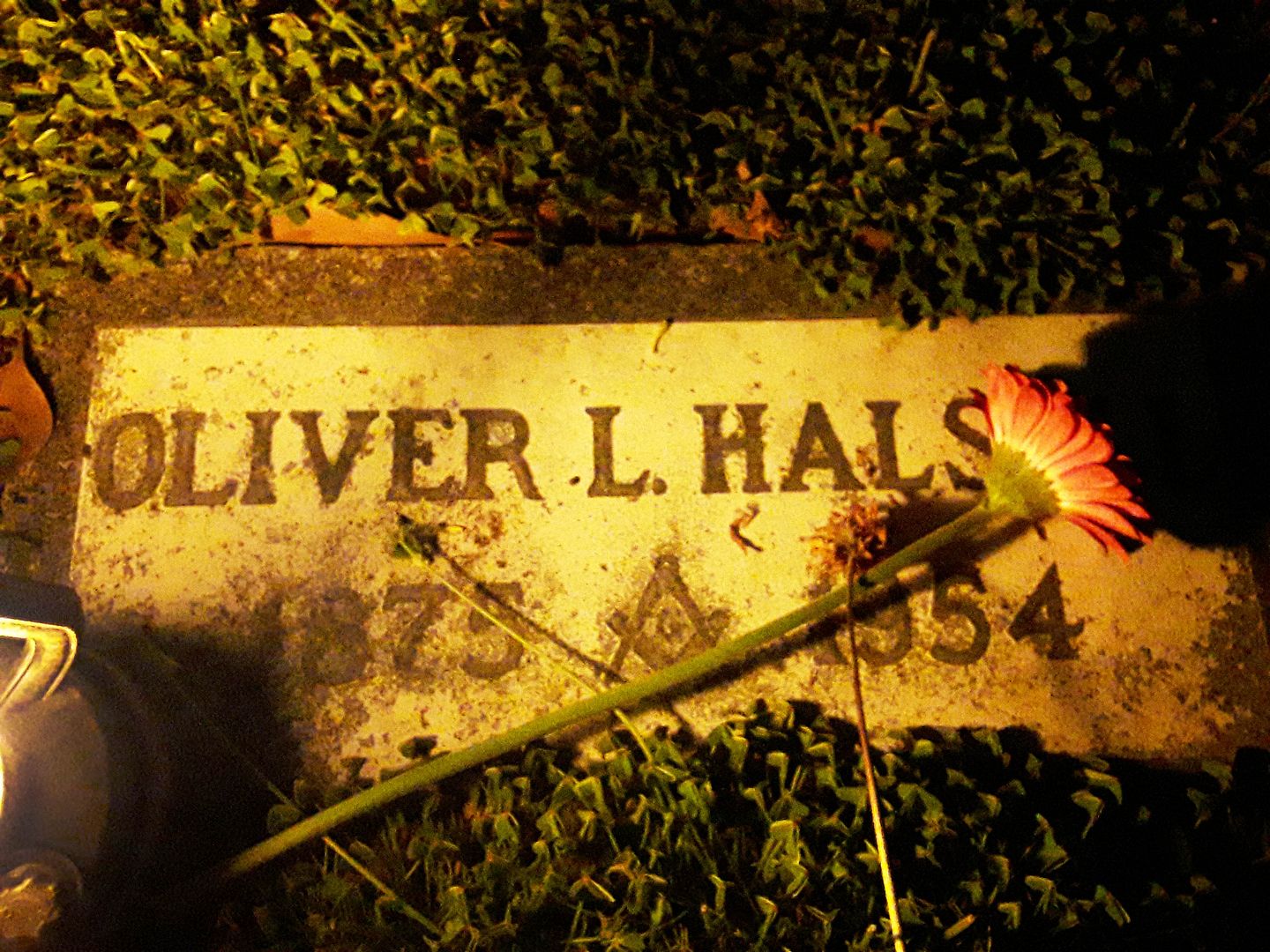 On the Fairhaven side, you'll find such Orange County luminaries as Fairhaven founder Oliver L. Halsell; Santa Ana's founder and first mayor, William H. Spurgeon; and former
lima bean farmer
Henry T. Segerstrom, who founded the South Coast Plaza shopping center in Costa Mesa.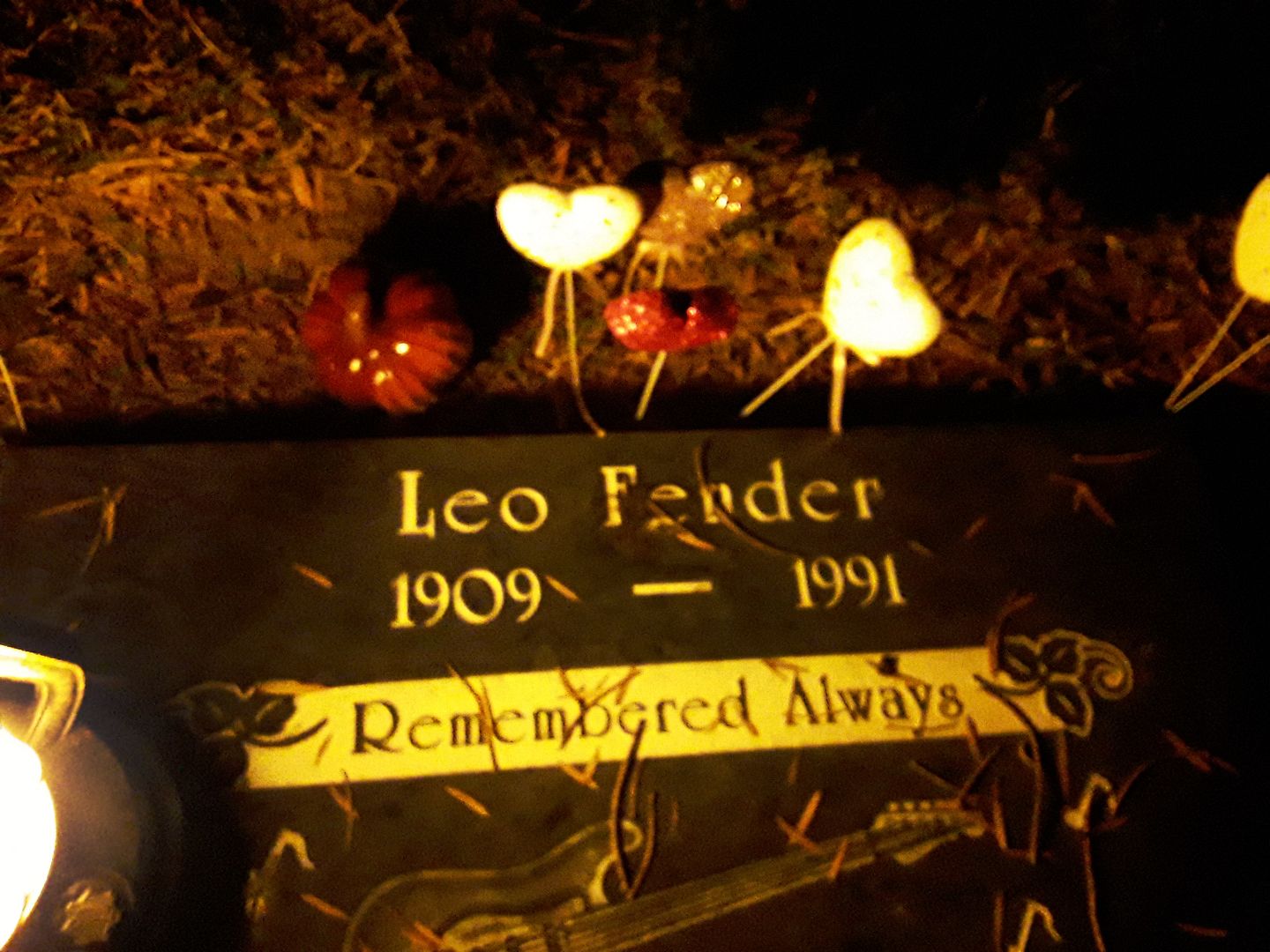 There's also Orange County native son and electric guitar inventor Leo Fender (of
Fender Guitars
) and
Douglas "Wrong Way" Corrigan
(so nicknamed for his "accidental" Transatlantic flight from
Floyd Bennett Field
in NYC to Dublin, Ireland), who was born in Texas but lived out his final years in Santa Ana.
There's also Jose E. Perez, known as "Pepito the Spanish Clown" and featured in that role on the pilot episode of I Love Lucy.
Our tour guide said the most-visited gravesite at Fairhaven is that of Pamela Courson—the long-term girlfriend of The Doors' Jim Morrison who's interred under the name "Pamela Morrison."
There are plenty of other interesting stories of the dead at Fairhaven—too many for just one blog post.
Stay tuned for further explorations of the cemetery, as well as Waverley Chapel.
Related Posts: