I'd spent I-don't-know-how-many years avoiding Sears stores.
My childhood was practically defined by my family's relationship with the mail-order catalogue and reasonably-priced retail chain—especially given the employee discount we got from Dad working nights and weekends in the credit department at the Fayetteville Mall location of Sears.
That one opened in 1974—the year of my sister's birth, when my parents were still living in Chittenango, New York and hadn't yet moved back to Syracuse.
I don't know when my dad started working his second job at Sears, but I can't remember a time when he wasn'tscampering off at 5:45 for his 6 o'clock shift—every night except Fridays and Sundays.
That location of Sears closed in 1995—but by then, they'd already shut down their regional credit department and laid my father off (which I remember happening sometime while I was in high school).
I thought my history with Sears was over with.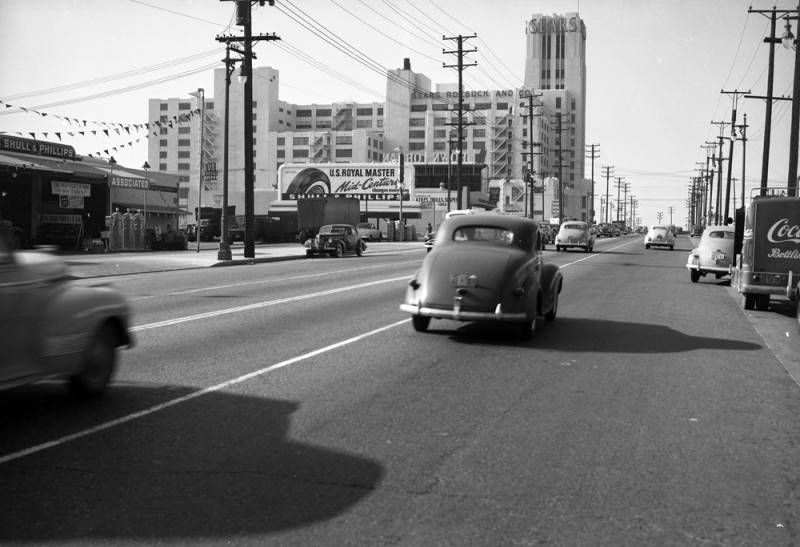 Olympic Boulevard near Soto Street, circa 1950 (Photo: Los Angeles Photographers Photo Collection, LAPL)
But then in January earlier this year, I heard that the landmark Sears store in the Los Angeles community of Boyle Heights had been added to the company's closing list. According to
Forbes
, it's expected to close by April.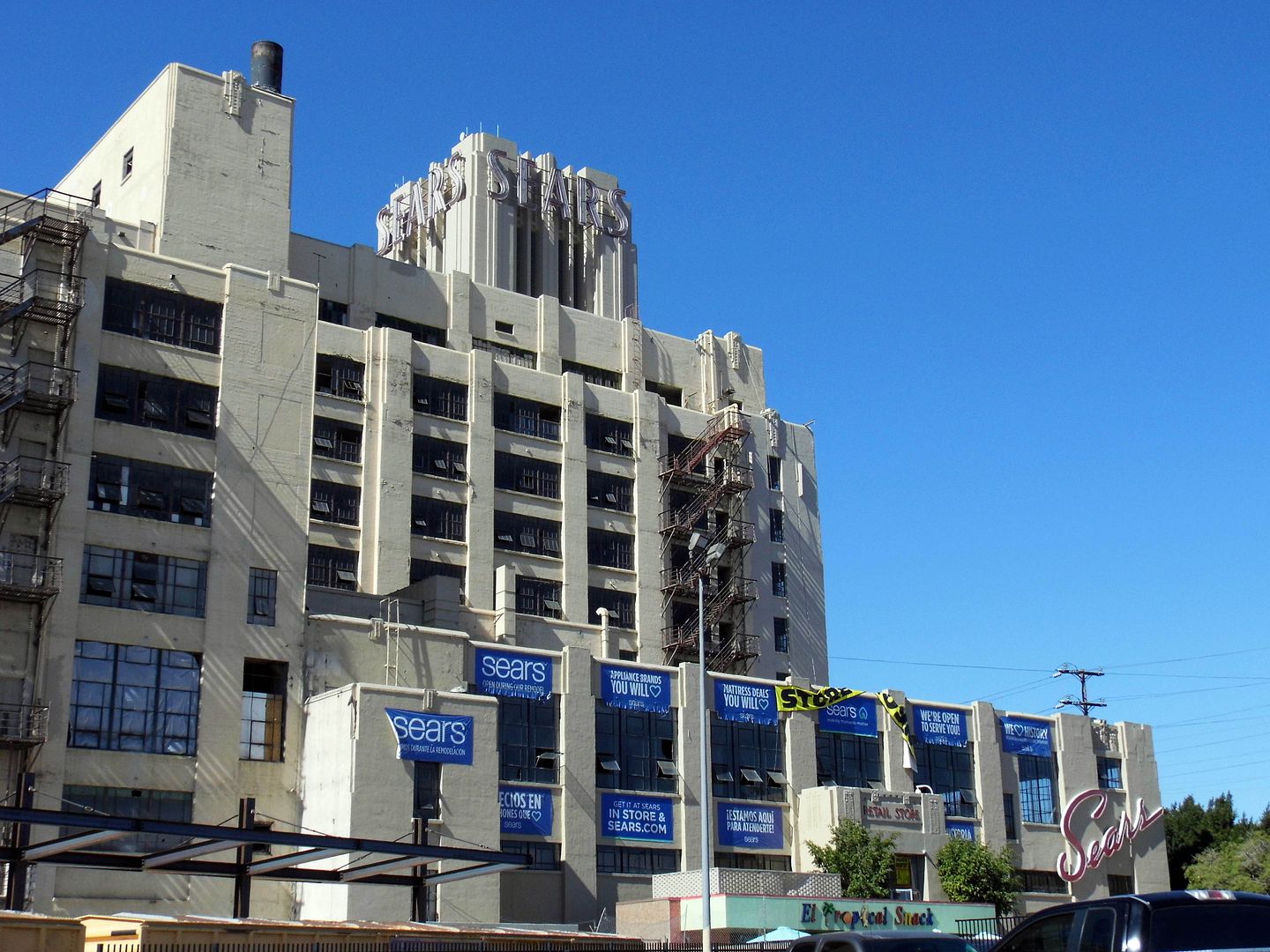 Funny enough, I'd gone to see it before the closure announcement had been made. I'd felt it coming.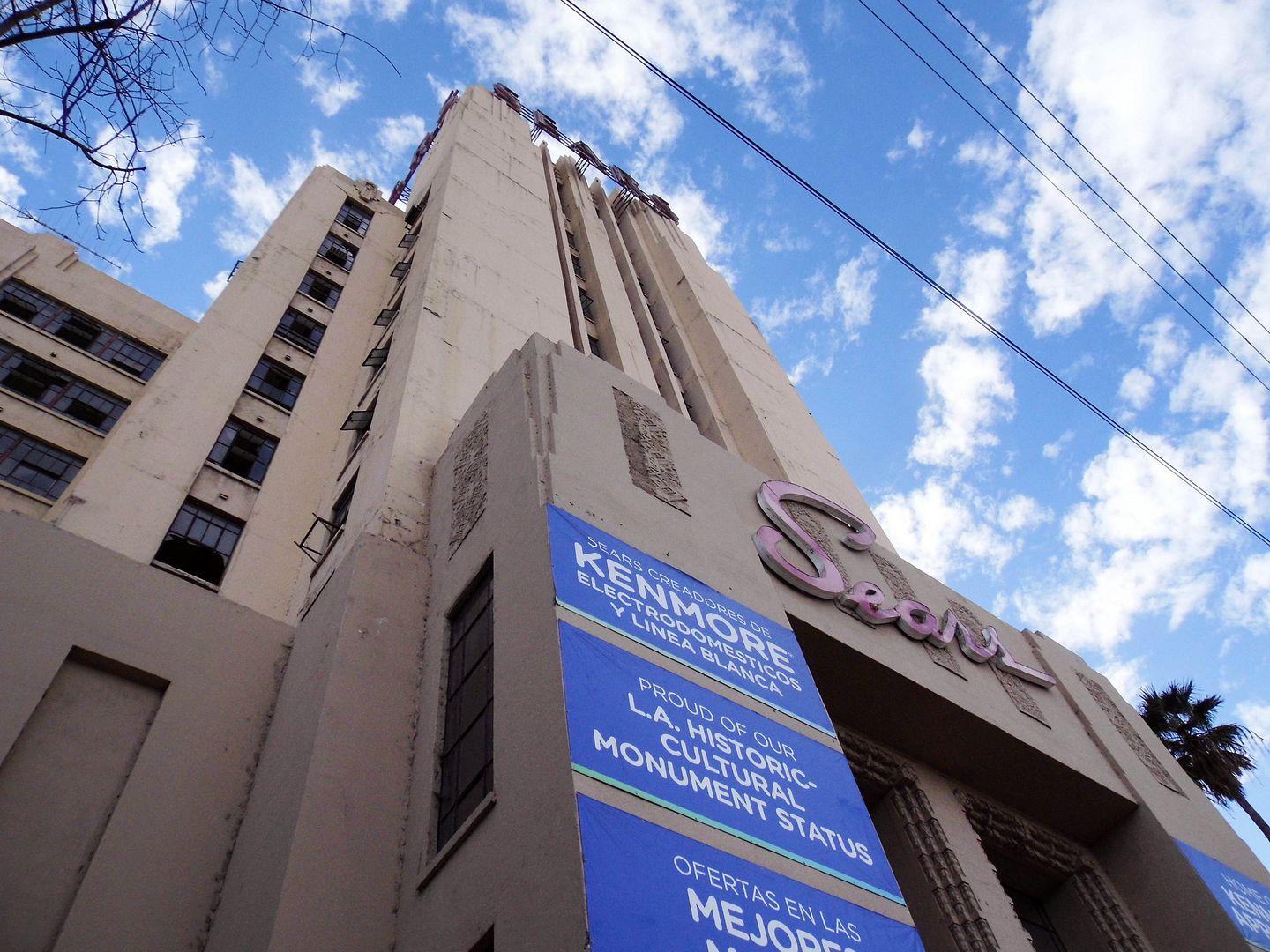 Unlike the mall-based Sears stores I was more familiar with, the Boyle Heights location is more akin to the shopping palaces of the likes of
Bullocks
or
Desmond's
—despite being located in what was then the not-so-glamorous
Hostetter Tract
(created by a industrialist David Herbert Hostetter of Pittsburgh).
It's topped by a 226-foot Art Deco tower (originally designed to house a large water tank that supplied the building's gravity-fed sprinkler system), which has served as a beacon for the community for the last 90-some-odd years.
They say the tower design resembles Eliel Saarinen's entry in the Chicago Tribune Office Building Competition, circa the early 1920s—not a surprise, considering Sears was
headquartered in Chicago
and the retailer hired the Chicago-based architecture firm of Nimmons, Carr and Wright. Sears and Roebuck Company was the main client of architect George C. Nimmons.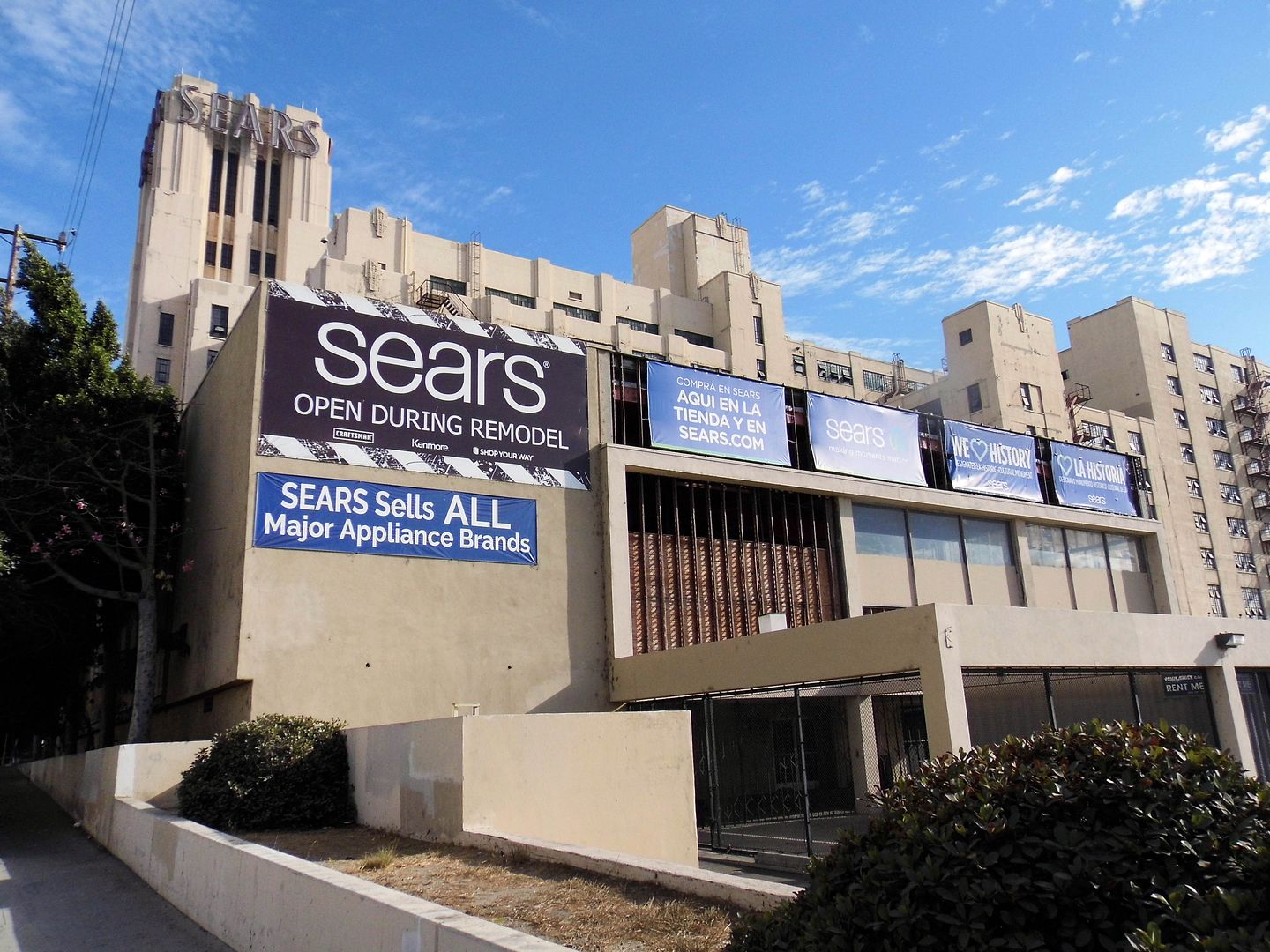 west elevation
When the Sears, Roebuck and Company Mail Order Building opened on July 23, 1927 at East 9th Street (later renamed Olympic Boulevard) and Soto Street, it was one of LA's largest—miraculously completed in only 146 working days (171 days of elapsed time).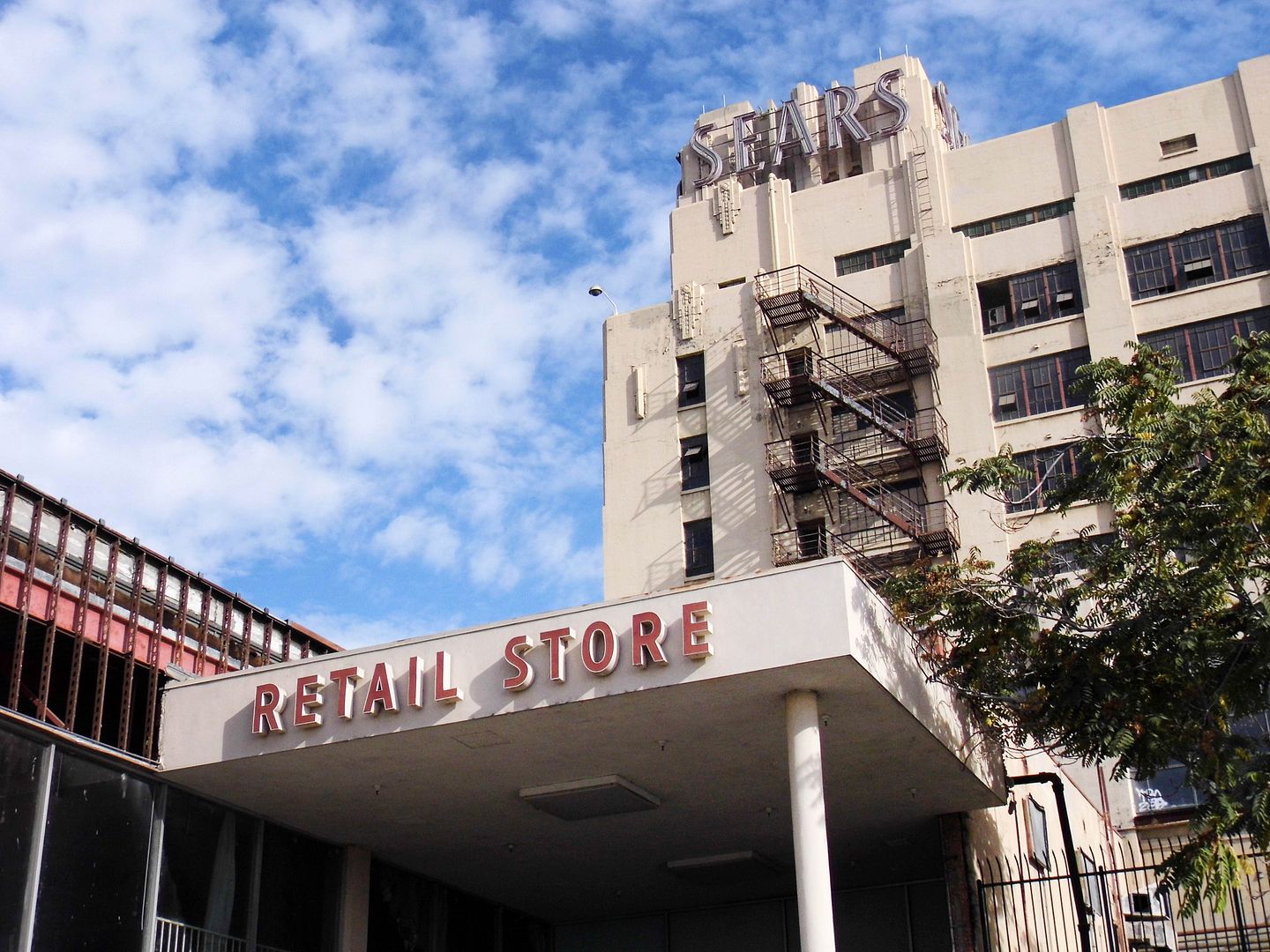 Although the current complex is actually seven buildings in one—sprawling across 1.8 million square feet and 11 (some say 12 acres)—it was just a singular, 252,000-square-foot building, with 9 stories and a basement, when it was completed in 1927 at the cost of $5 million, .
But as the distribution hub for the retailer's Rocky Mountain and West Coast catalog operations—its seventh mail-order center at the time and only its second one on the West Coast—the business was growing so rapidly that execs anticipated future expansion.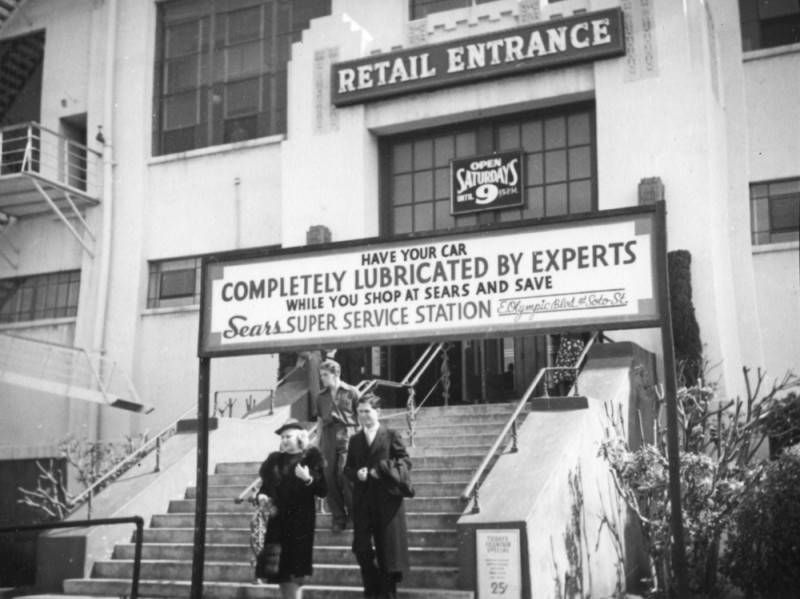 circa 1938 (Photo: Herman Schultheis, Los Angeles Photographers Photo Collection, LAPL)
This particular Sears, Roebuck and Company Mail Order Building was one of the few Sears mail order centers built in conjunction with a retail store. At originally 57,600 square feet, it was the Sears chain's 12th store. It attracted more than 100,000 shoppers in its first month.
The side entrance (now closed), added in 1929, features ornamentation similar to the front (north) entrance...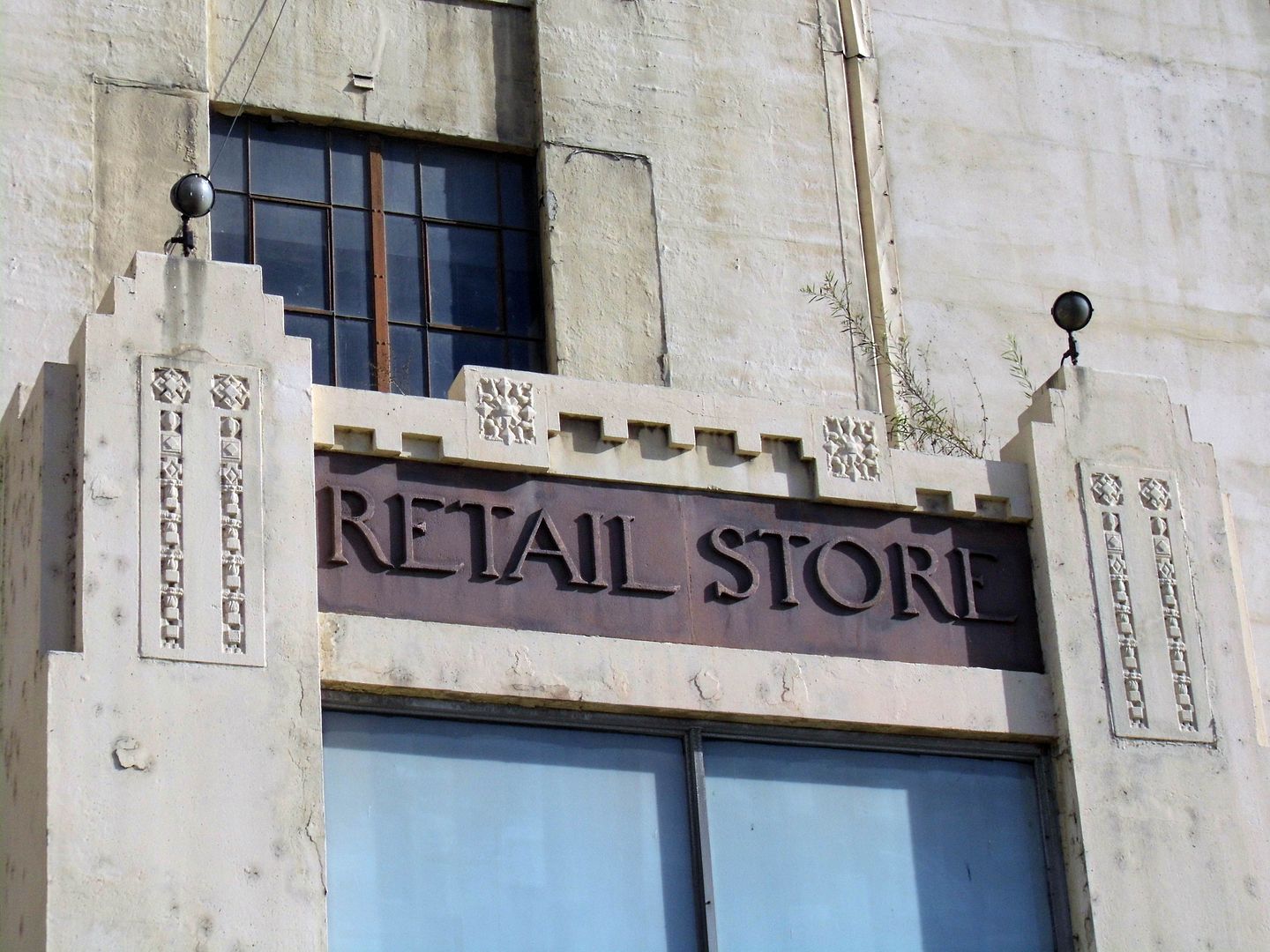 ...including cast stone and narrow bas-relief panels.
Other buildings were added in 1936, 1940 (by Sears corporate architect John Stokes Redden, who added extra loading docks), 1959 (for which the Los Angeles Paper Box Factory was demolished), and 1964.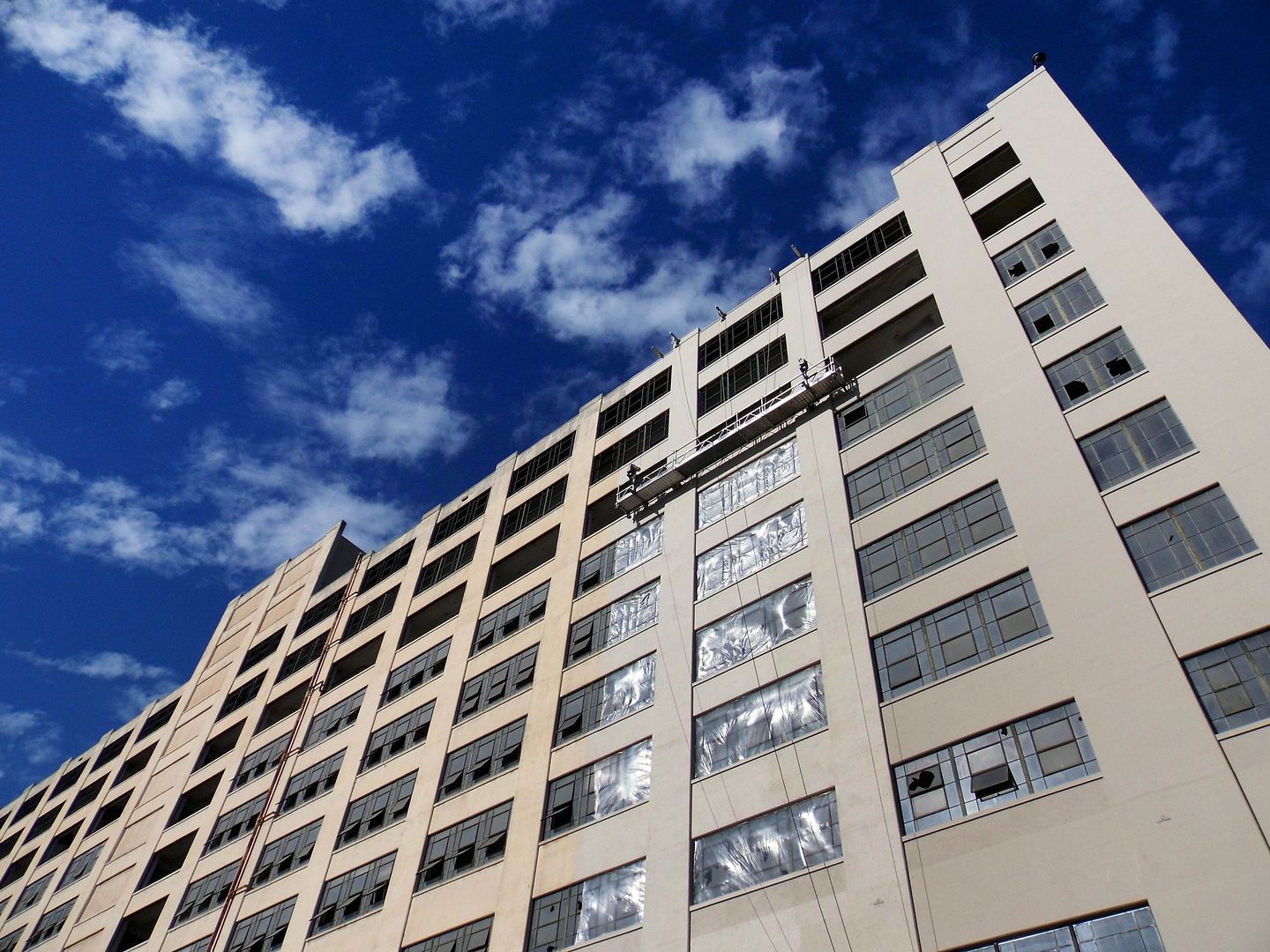 According to the
Los Angeles Times
, the floors became so large (200,000 square feet) that employees rollerskated around them so they could fill mail orders.
The last remaining part of the building that's been open to the public is the Robert Clements & Associates-designed 1970 addition, which consists of a new, two-story building and a new single-story concession stand—both on the east side of the building—as well as the renovation of the existing garden center on the west side of the building. All three of these add-ons lie in the "lower masses" below the central tower.
Sears closed its Boyle Heights-located regional distribution center in 1992, after nearly 65 years of operation—which coincided with Sears officially ending its catalog business. But it kept the retail store open—even after the building itself changed hands a couple of times (most recently being purchased by real estate developer the
Shomof Group
in 2013) and despite Sears filing for Chapter 11 bankruptcy in 2018.
Although Sears isn't nearly what it used to be, the Boyle Heights building stands as a monument to the retail behemoth—earning landmark status on the city level in 2004 and on the national level in 2006.
Since the landmarking paperwork asserts the period of significance as
1927 to 1966
, the 1970 addition may not survive whatever Izek Shomof plans to do to develop the property.
But that's probably OK. The store's interior seems altogether unremarkable, with fluorescent lighting and dropped ceiling tiles.
One thing is for sure: Whether the Sears landmark ultimately becomes housing, or a mixed-use property, they're going to figure out how to get some ventilation and natural light into the deep interiors of this massive structure.
And that may mean having to chop it up a bit.
All photos circa 2020 except where noted.
Related Posts: