Everything just feels so
difficult
right now. The most minor normalities have become a
hassle
. It's like the Universe's way of telling all of us to stay home.
And yet I
insist
on emerging from my cage and trying to do more than just
exist
—even if that means I fall upon the thorns of life and bleed.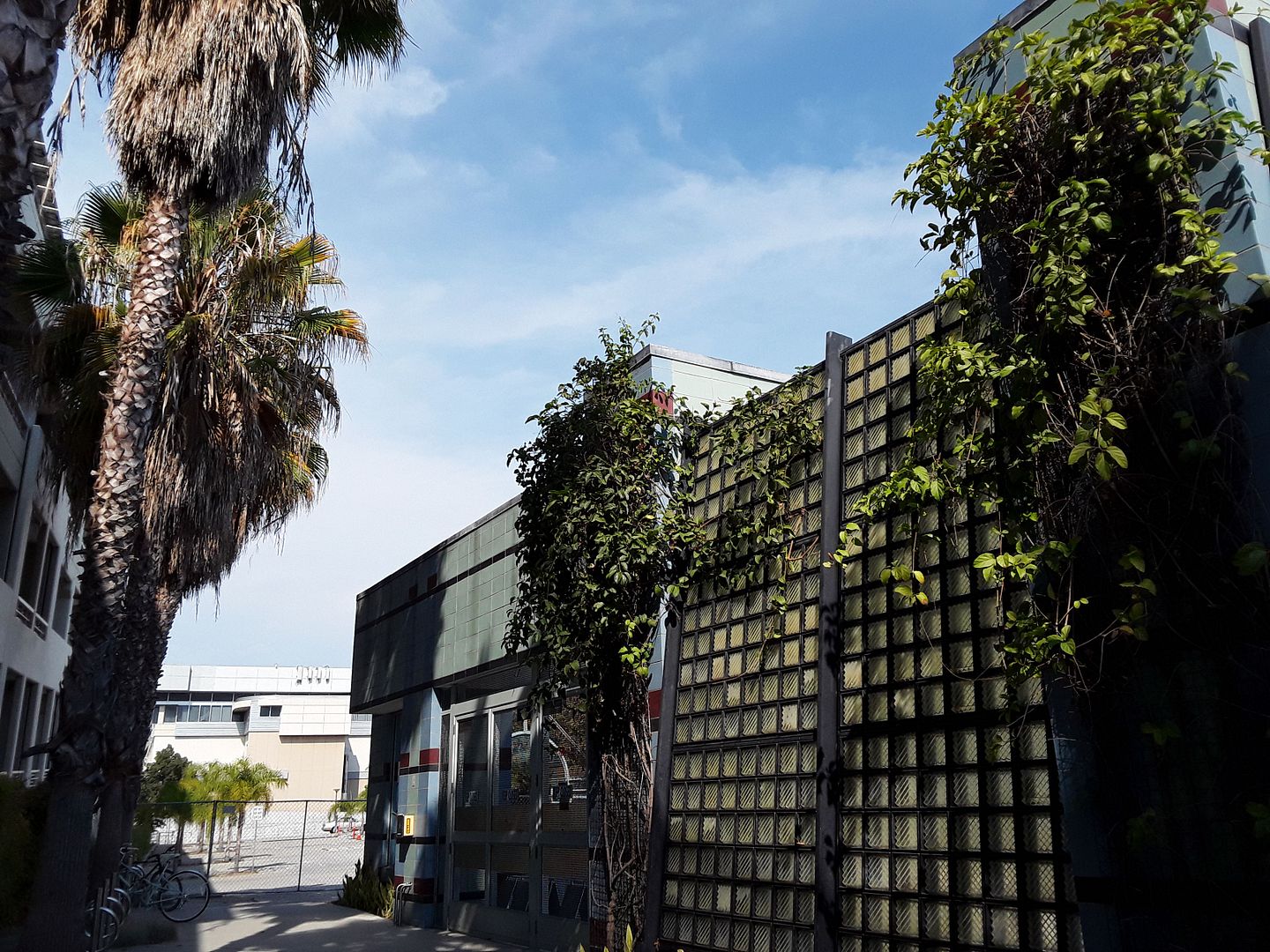 After having felt relatively safe swimming at the
Culver City Municipal Plunge
a few weeks ago, I'd been trying to get to another public pool—but with
the West Hollywood Pool demolished
and all Los Angeles City Aquatics facilities closed, I had to focused my efforts a little farther afield.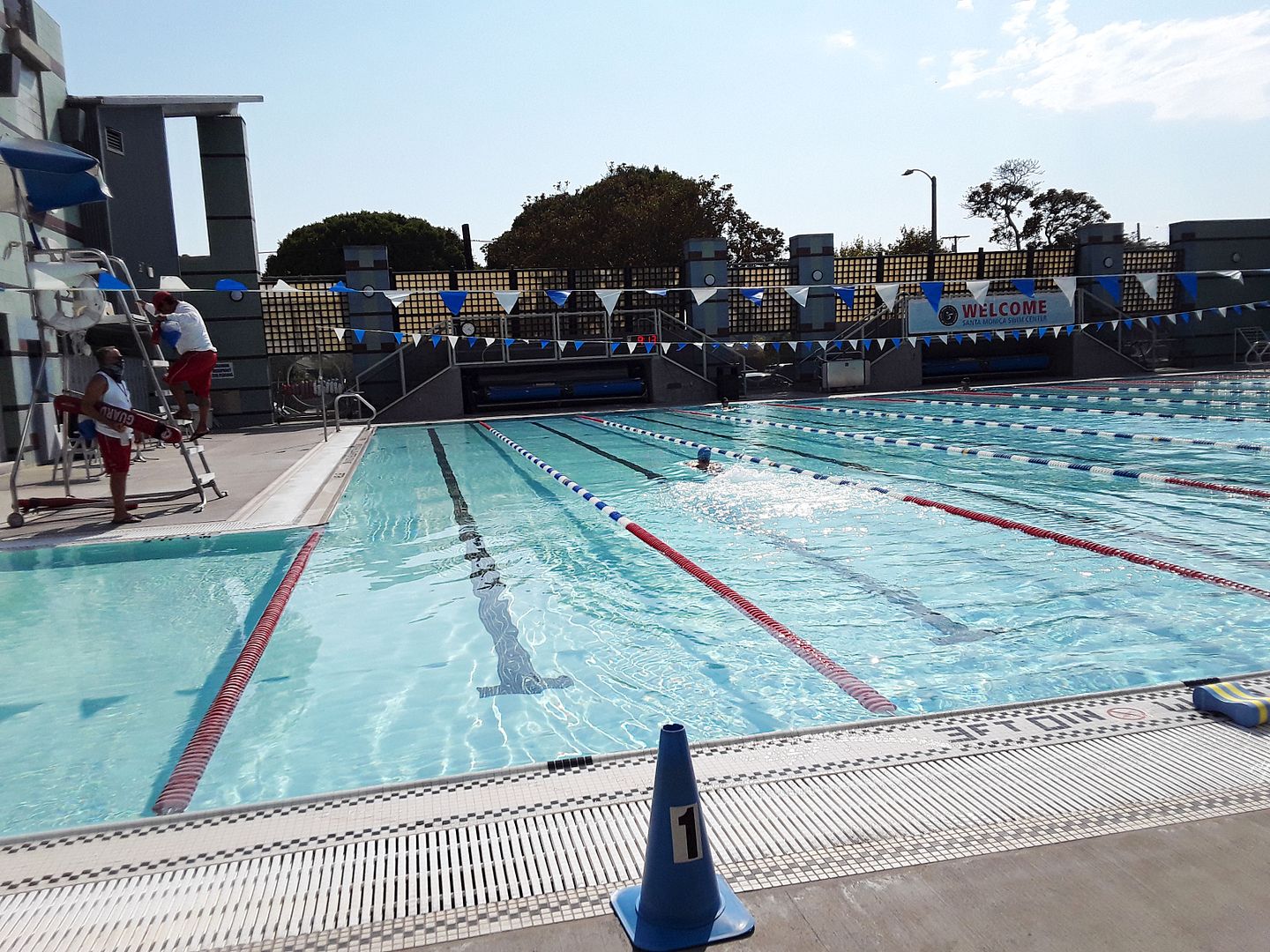 After several tries over the course of a couple of weeks, I finally nabbed Lane #1 at Santa Monica College's Swim Center for a 4 p.m. time slot today. As I hurriedly took the plunge after arriving a few minutes late, I was startled to find that the lane went no deeper than 3 feet—not deep enough for me to swim without my knees dragging on the bottom.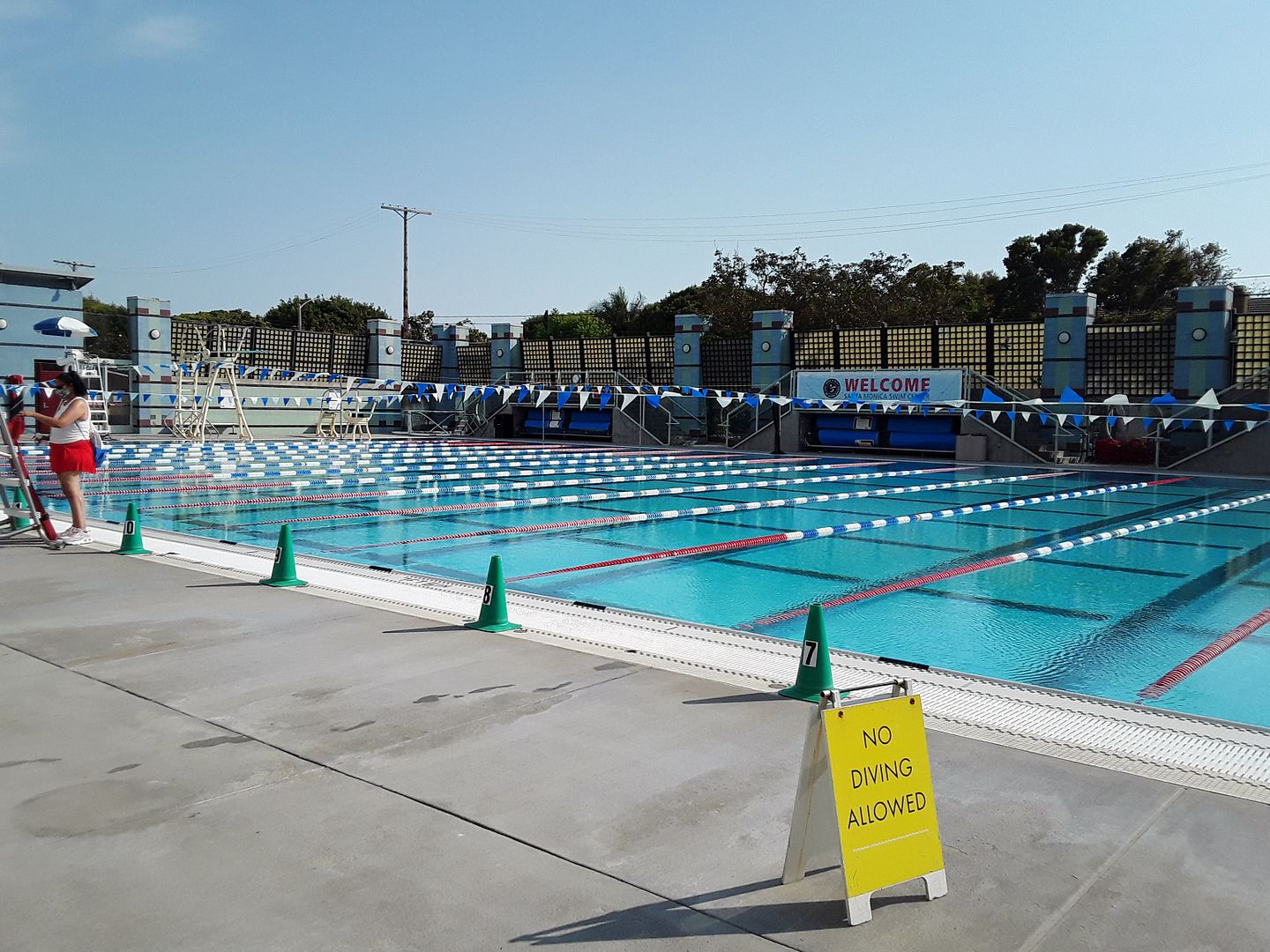 "
Oh well
," I thought to myself, "
This is what I get in a pandemic
."
But thankfully, that turned out not to be true. The front desk attendant found me and told me I was in the wrong pool—the shallow "Splash" pool instead of the "Fitness" pool.
Without her, I would've just stayed and suffered! But instead I got a good 30 or 35 minutes in a 7-foot-deep lane, too deep for me to jump in feet first and too deep for me to launch my body onto the pool deck while getting out.
And by that I mean it was just perfect—with the beach city of Santa Monica literally 20 degrees cooler than the farther inland West Hollywood in this record heatwave we're having.
My back was already burned from spending yesterday at another pool (more on that later), but somehow the cold and the chlorine numbed me to the pain that, the night before, kept waking me up every time my nightgown or a sheet scraped against me.
Once I actually got
into
the water today, life seemed simple again—or, at least, simpler than it was
out
of the water. Simpler than it's going to be on dry land for quite some time.
And for that one narrow window of time, I got to keep that pool lane all to myself. I could swim or not swim. I could float, twirl, or backstroke. I didn't have to cover my mouth or nose. And I could inhale the ocean breeze with little concern for my health.
This is how I can stay safe
and
sane. And ensuring
both
safety and sanity is the only way I'm going to survive this
public health crisis
that isn't going away anytime soon.
Related Posts:
West Hollywood Pool Is Now A Pit of Despair