I've had no
official
reason to visit the Santa Barbara County Courthouse, as I'm not a constituent of the county and haven't broken any laws therein.
I haven't even gotten the chance to get married there, though
one of my ex-lovers has
. I must admit, his heartbreaking nuptials piqued my interest about the place.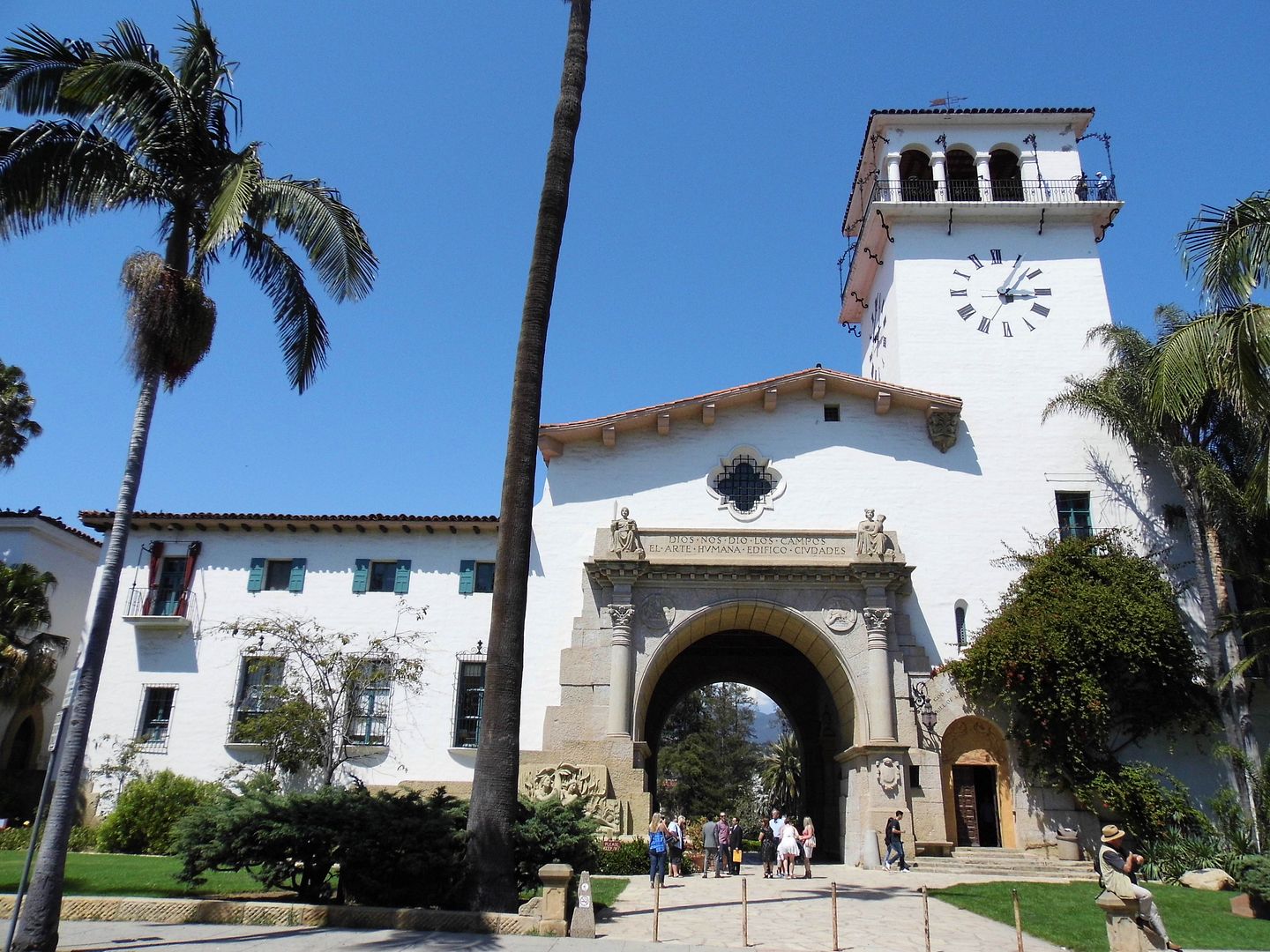 So, on two different occasions when I had some free time on my own to explore the historic core of the city of Santa Barbara, I chose to visit the 1929 Spanish Colonial Revival courthouse.*
Mostly, I went back a second time not to torture myself more—but to get into the clock tower, which was closed for visitors my first time around.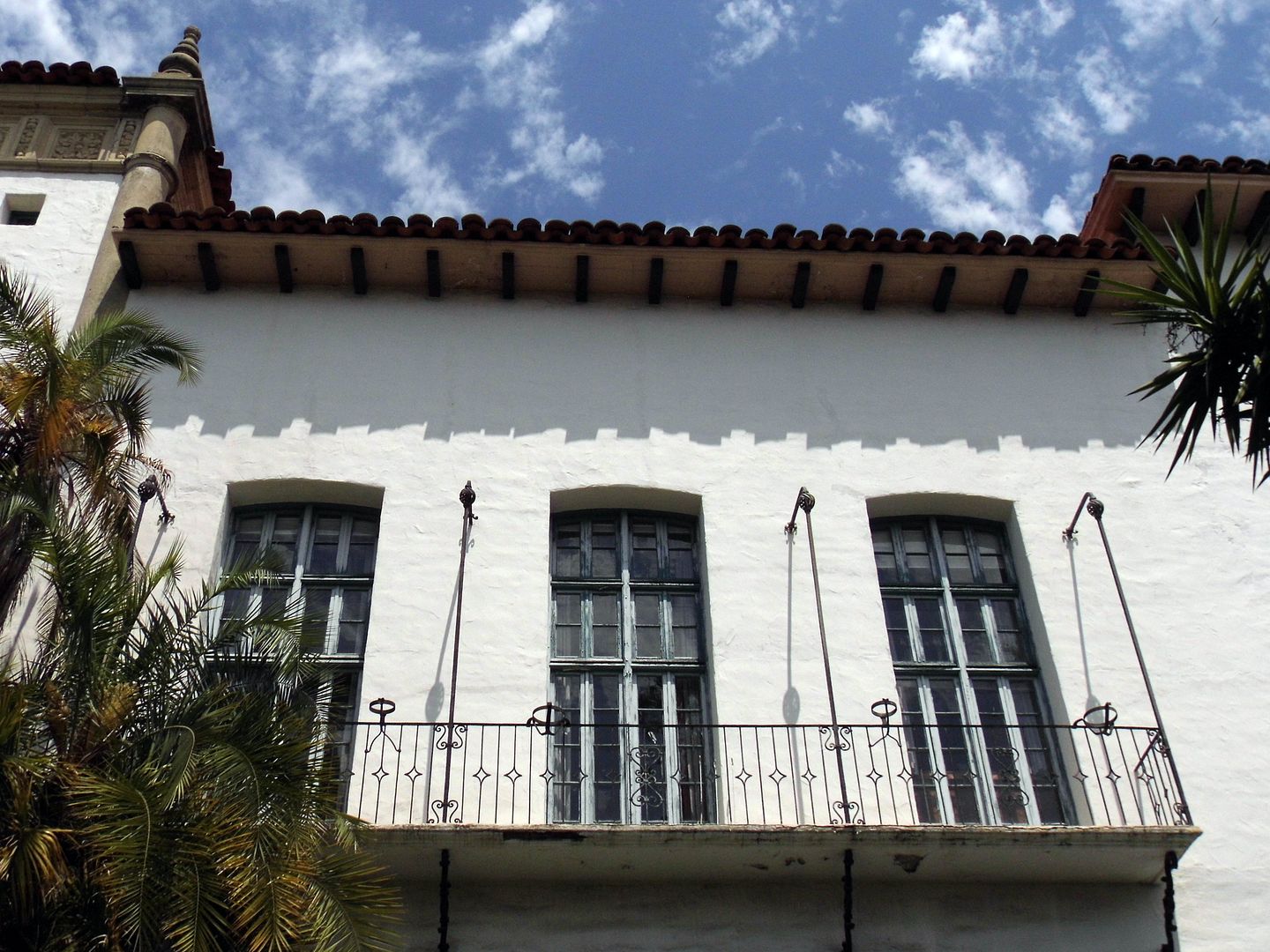 Under that red terra cotta tile roof—and beyond its white stucco walls and window grilles—there are the day-to-day operations of the Santa Barbara Courts and Public Administration.
But visitors like me want to see the structure itself—a national landmark that took only three years to build, starting in 1926.
Originally designed by Paris-trained architect William Mooser III, the courthouse as-built was reportedly more the result of modifications made by architect J. Wilmer Hershey. Unfortunately, Hershey died before he could see his work come to completion.
The Spirit of the Ocean fountain, by the Anacapa Arch
Finished at a cost of nearly $1.4 million, the courthouse was funded by oil tax revenue that had come in from the 1928 oil strike at Ellwood. And it's a good thing, too—because the courthouse was dedicated just two months before the 1929 stock market crash that kicked off the Great Depression.
It could've been even more expensive, too—but using some local materials, like sandstone, helped defray some costs.
And while it's only three stories tall, it's actually an L-shaped amalgamation of four separate buildings, connected by arches, bridges, or breezeways.
In addition to the Superior Court proceedings, the Santa Barbara courthouse also handles small claims, civil, and criminal cases (including traffic court), as well as family law, juvenile court, probate, and appeals.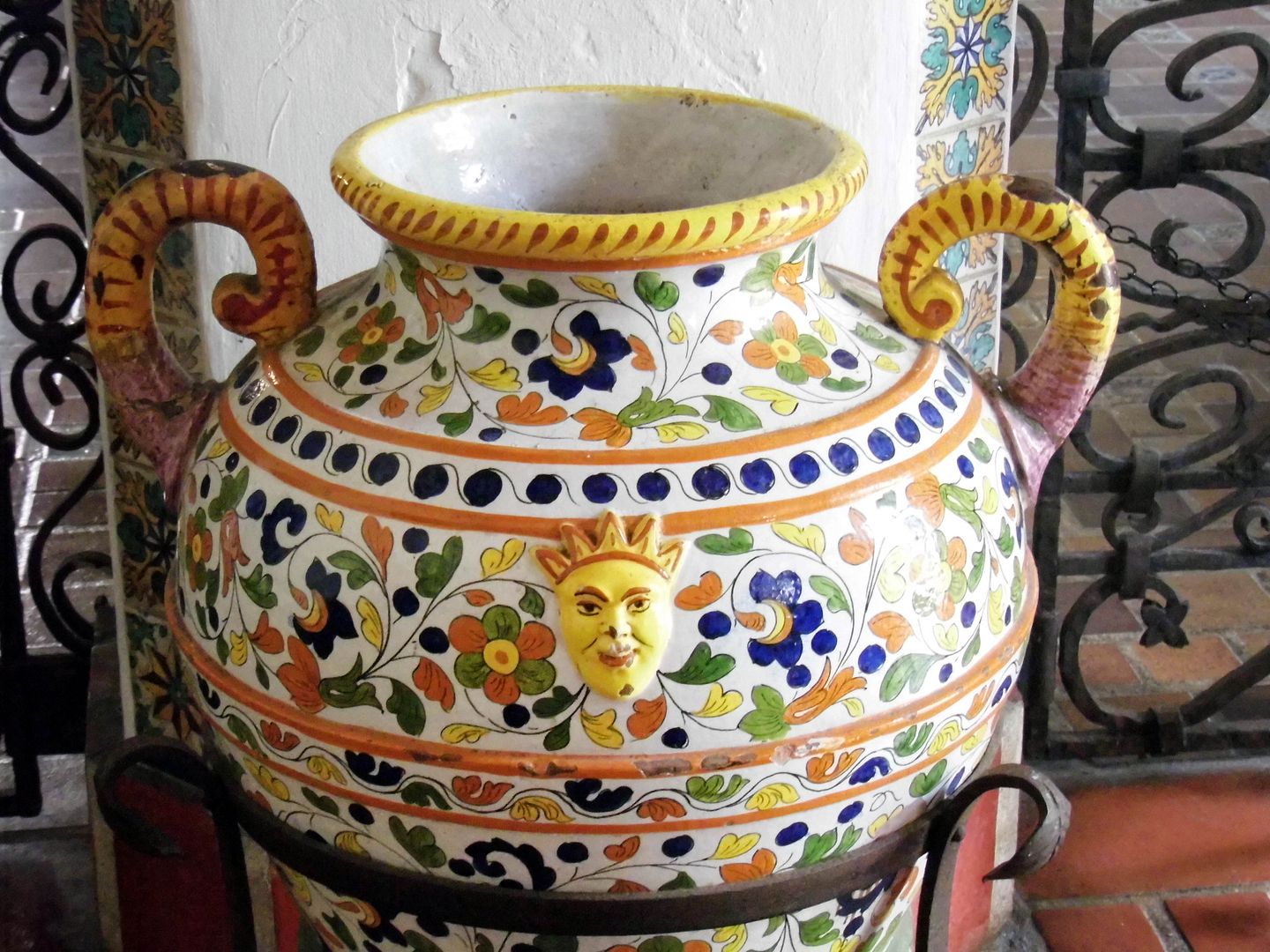 It no longer, however, houses prisoners in its "Jail Wing."
There are other county courthouses in Lompoc, Santa Maria, and Solvang—but as the City of Santa Barbara is the county seat of Santa Barbara County, this one is the flagship of the county's court system.
On the second floor, the former County Board of Supervisors' assembly room is now the Mural Room—featuring a 4200-square-foot mural depicting Early California (at least, the Spanish colonial period, starting in 1542). Daniel Sayre Groesbeck hand-painted it in just four months.
That's where the docent-led tours start—and that's where lots of people get married, right there under the wrought-iron chandeliers and 30-foot coffered ceilings, in front of depictions of explorers and conquistadors like Cabrillo and Vizcaíno and Frémont.
When Mooser was working on the architectural plans for the courthouse, he considered this a kind of "throne room"—reinforcing the sense that you're in an Andalusian castle.
Hand-made terra cotta floor tiles throughout the building were made by
Gladding McBean
...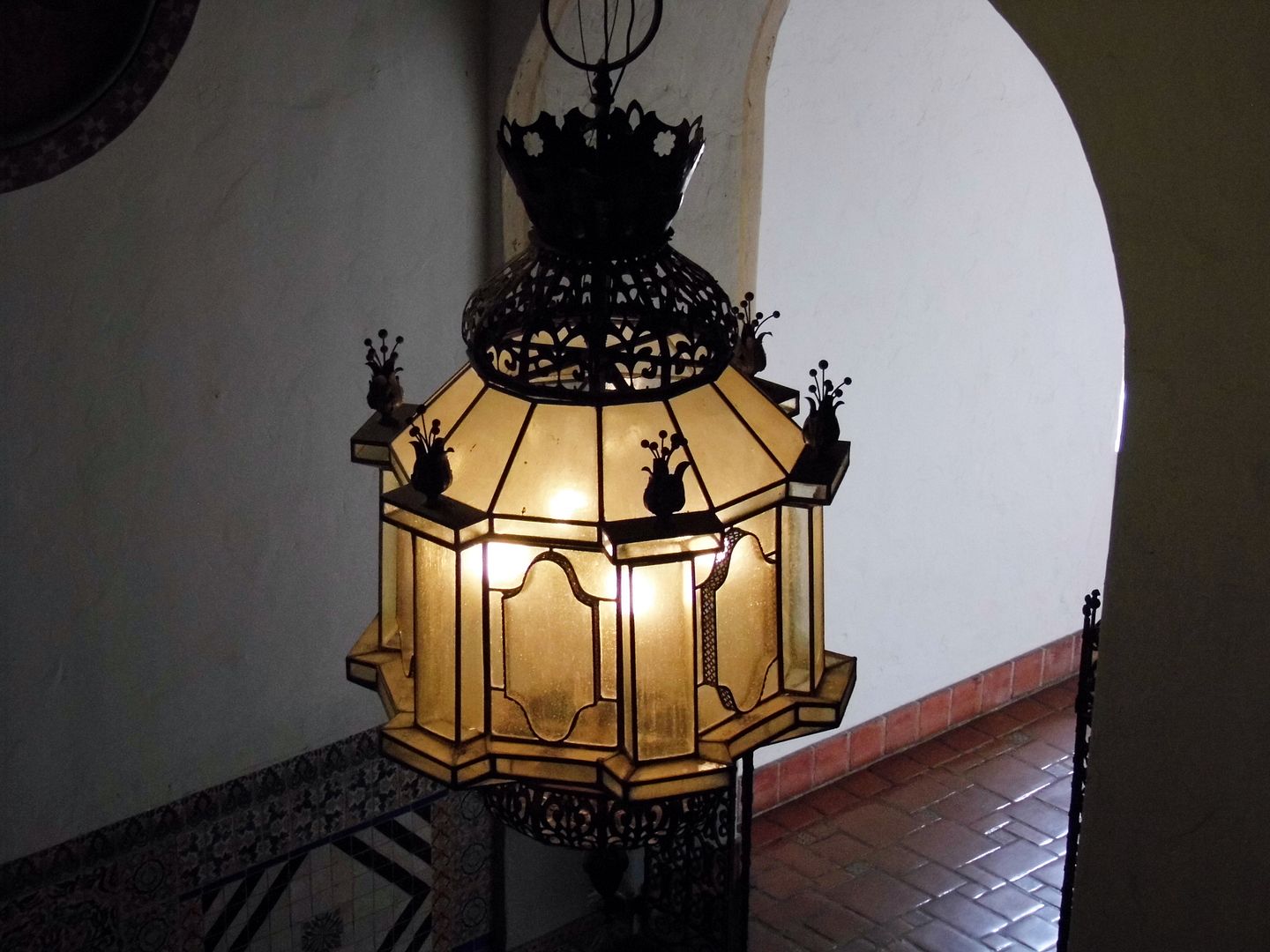 ...and the feeling of "Old Spain" has been preserved inside and out, despite multiple renovations (including some ADA improvements).
Adding to the romance of the structure—or, I suppose, its
romanticized representation of Santa Barbara's founding
—is the 85-foot-tall clock tower and "El Mirador" observation deck.
Up there, the Spanish fortress opens up a little bit.
The Seth Thomas mechanized clock is still ticking—and there's an entire gallery devoted to its inner workings.
Too bad they don't let you have weddings up there. That's where you've got the best view—and where you can see how the courthouse occupies an entire city block. Seems like a good spot to exchange vows.
Most public festivities take place in the Sunken Garden—where the original 1872 courthouse stood until it was destroyed in a 6.3 earthquake in 1925. Hopefully its replacement has received all the seismic retrofitting necessary to survive
the next "big one" that's sure to come
.
Modern engineering has figured out ways to keep a building from crumbling under massive shaking.
But modern medicine hasn't yet figured out how to keep a heart from breaking—or how to put a broken heart back together.
*
all photos circa 2017 except where noted
Related Posts:
Photo Essay: The Gardens of the Blacksmith (Los Jardines del Herrero), A Slice of Spain Outside of Santa Barbara
Photo Essay: The View from Above Balboa Park's Former Expo Grounds