Some people may look at Southern California weather and (erroneously) claim
we have no seasons
. But what we may be lacking in blizzards and fall foliage, we make up for in our
food
seasons.
There are the citrus months of winter, the cherry-picking months of spring, the apple and wine grape harvests of fall, and right now, strawberry season.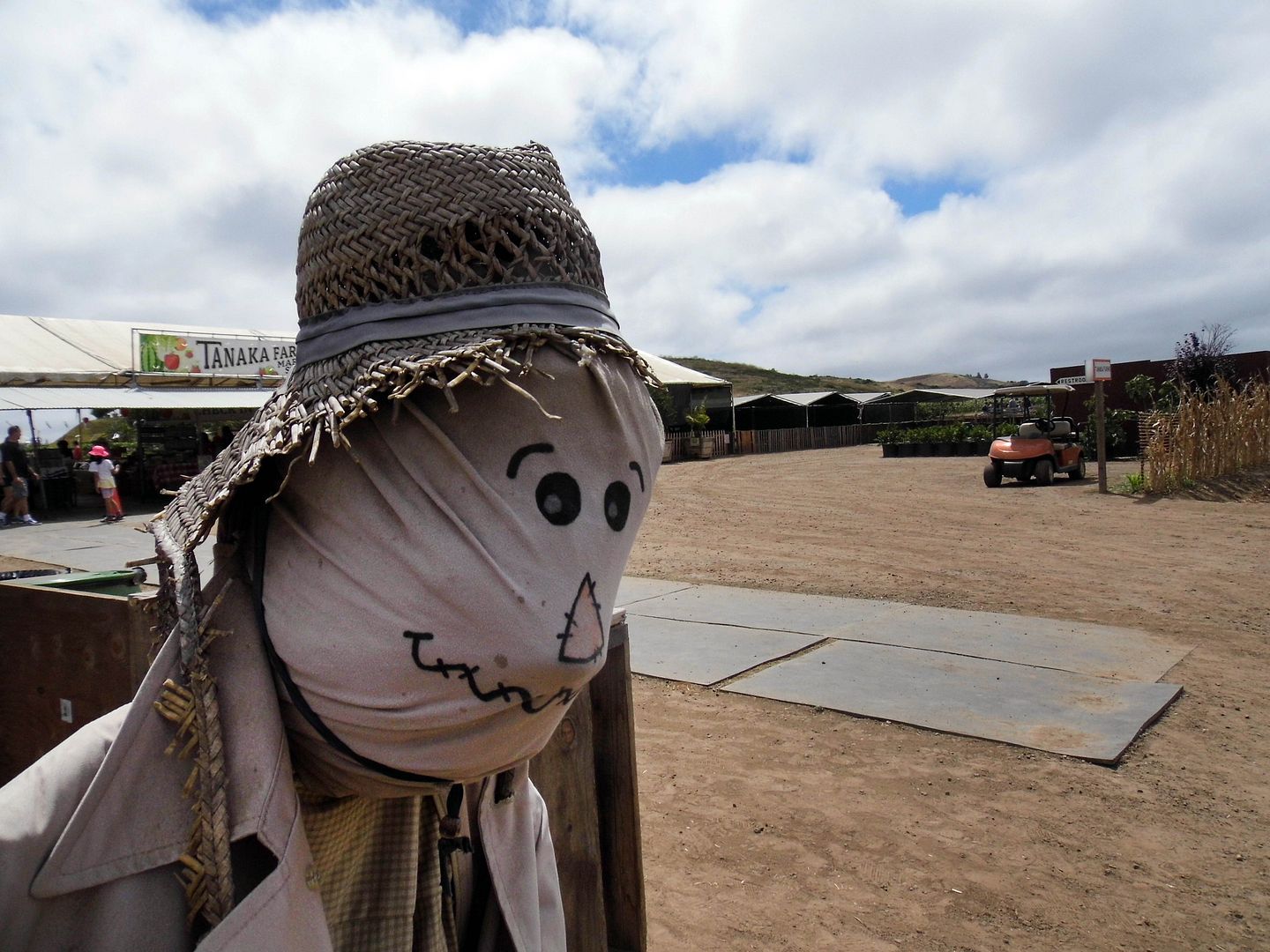 In June 2017 I'd taken a tractor tour or Tanaka Farms in Irvine at the end of strawberry season, when the berries were sweeter and juicier than I ever imagined possible.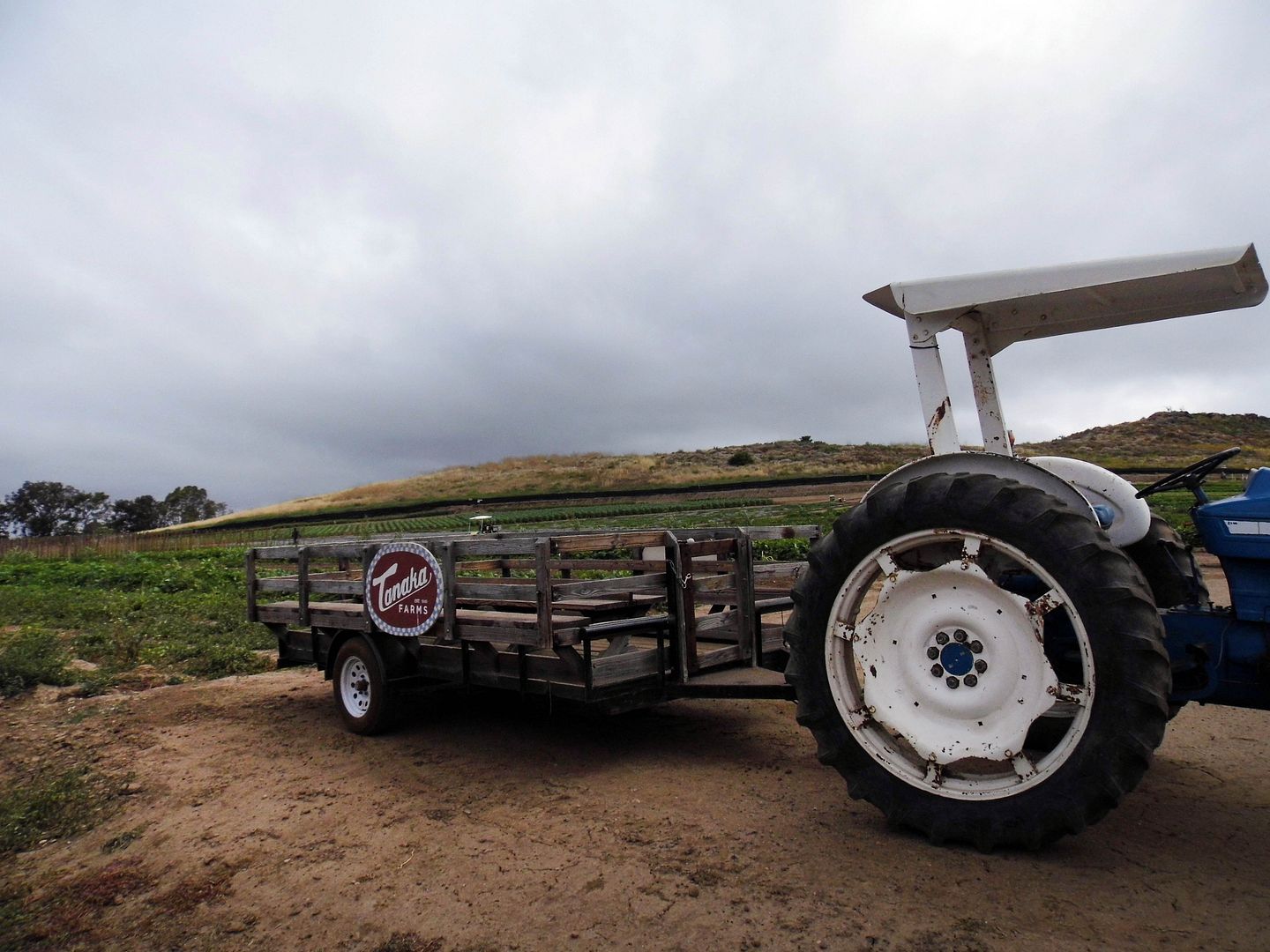 I didn't post about it at the time because I kept thinking I'd return to Tanaka Farms some other time of year and get a more well-rounded experience through more than one visit, with staggered timing.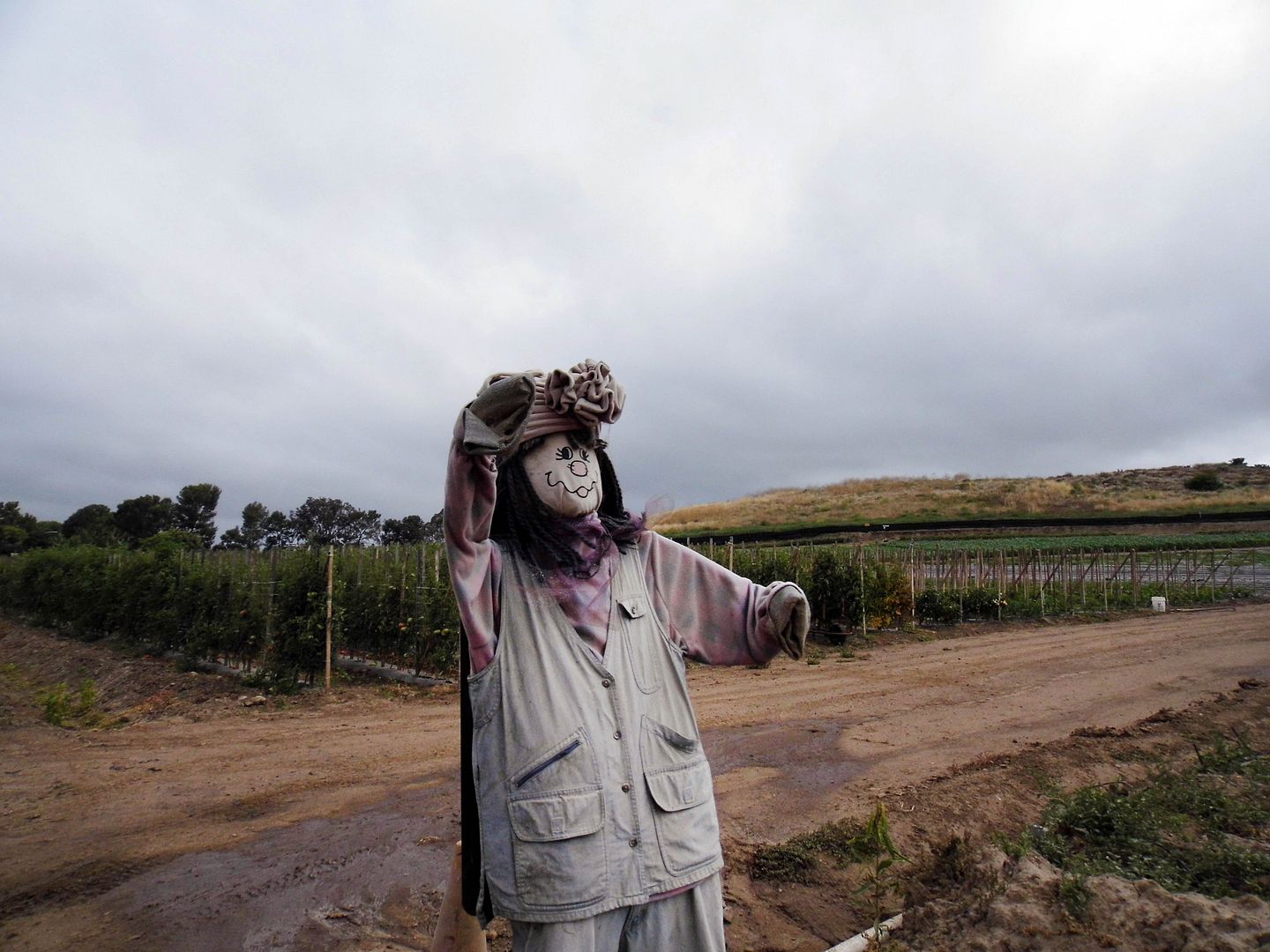 But now, nearly three years later, I still haven't made it back to the fields of Tanaka Farms.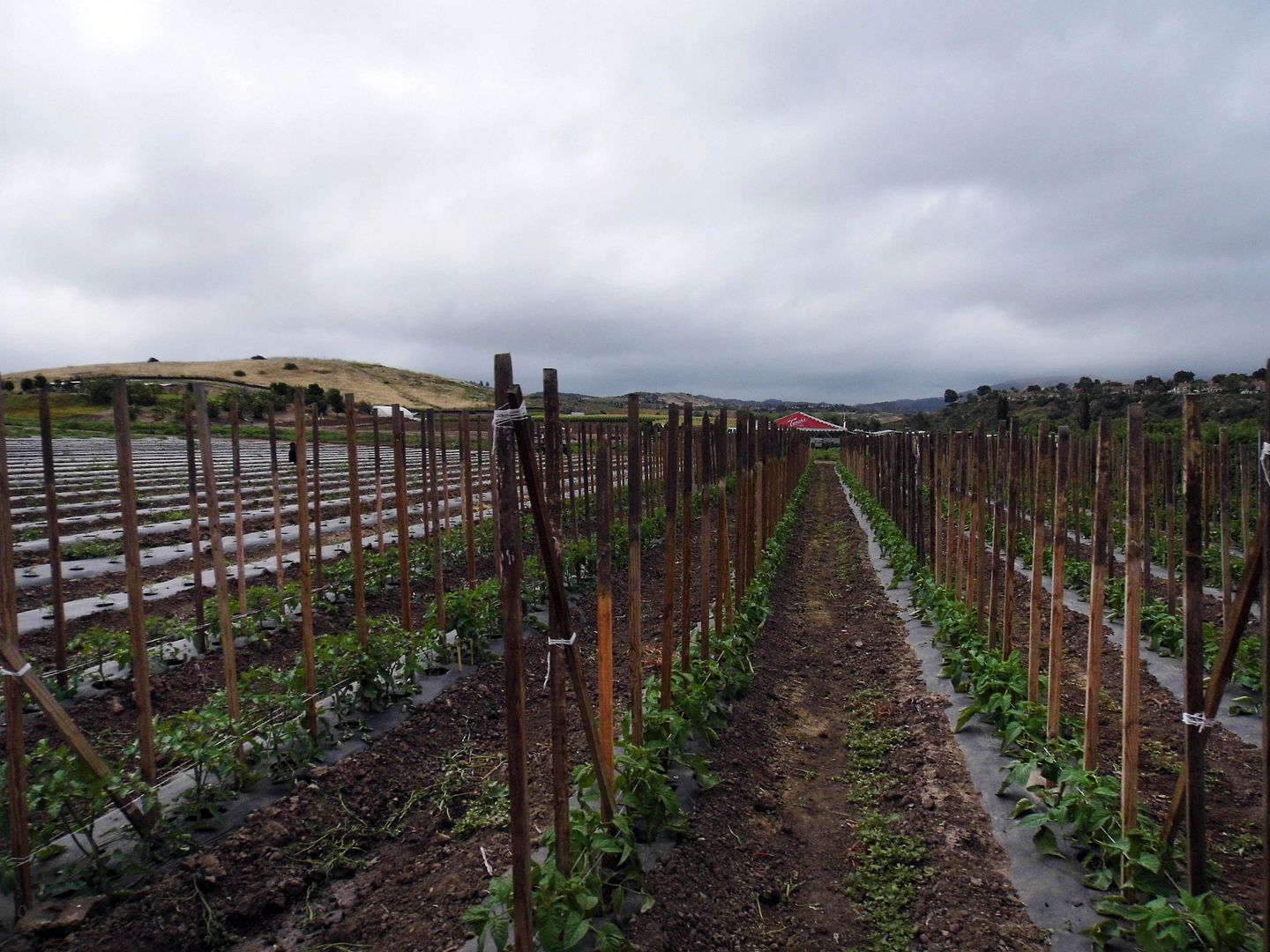 And considering
the current shutdown
and travel restrictions (and soaring
infection rates
in Orange County), I don't think I'll be back anytime soon.
But that experience from three seasons ago stuck with me. And I'm glad to hear that they're doing some drive-up produce sales while they've had to suspend their farm tours.
There's really nothing, though, like rolling through those fields...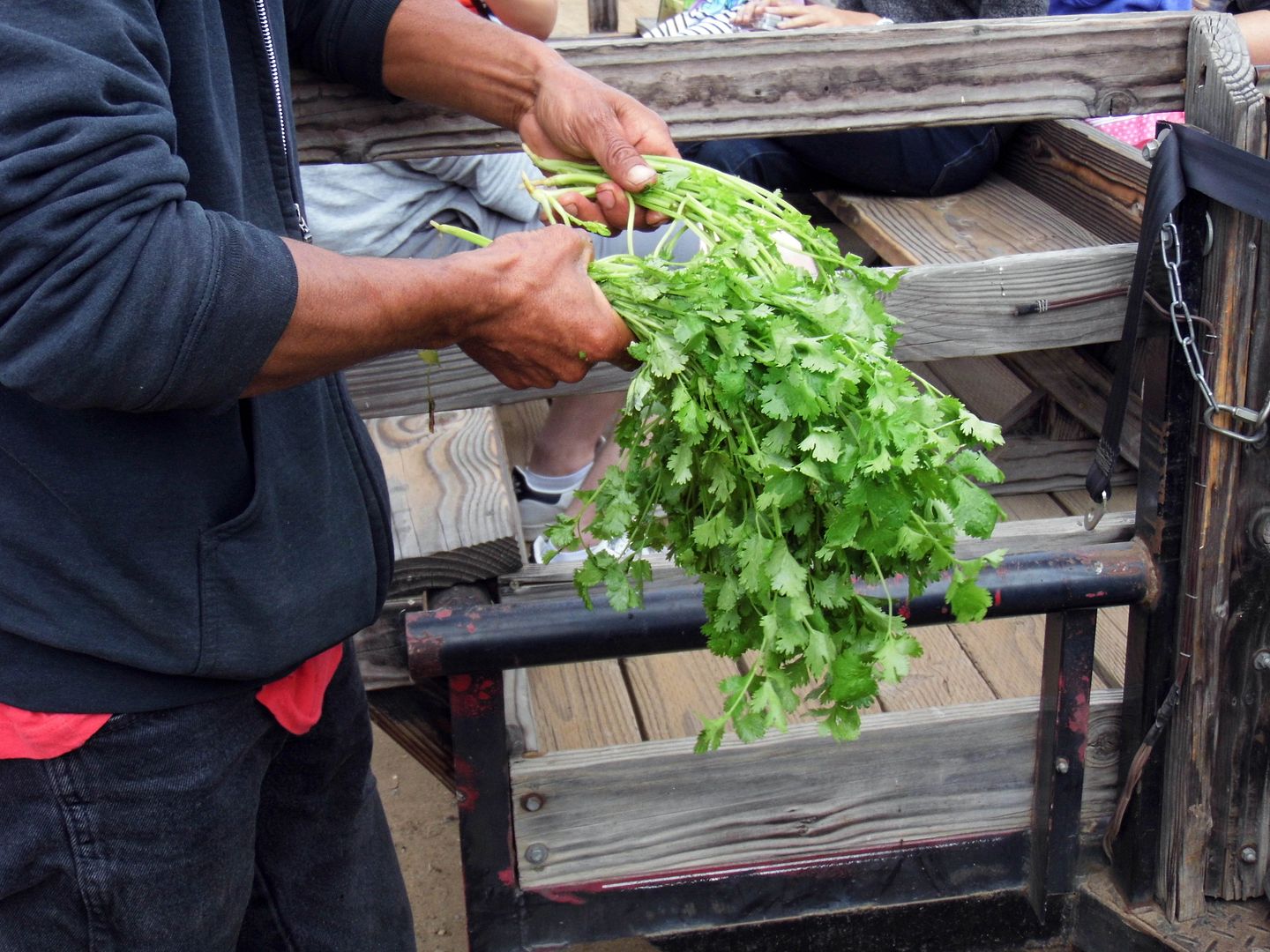 ...and stopping occasionally to sample the most freshly-picked haul...
...including some of the crunchiest lettuce I've ever tasted.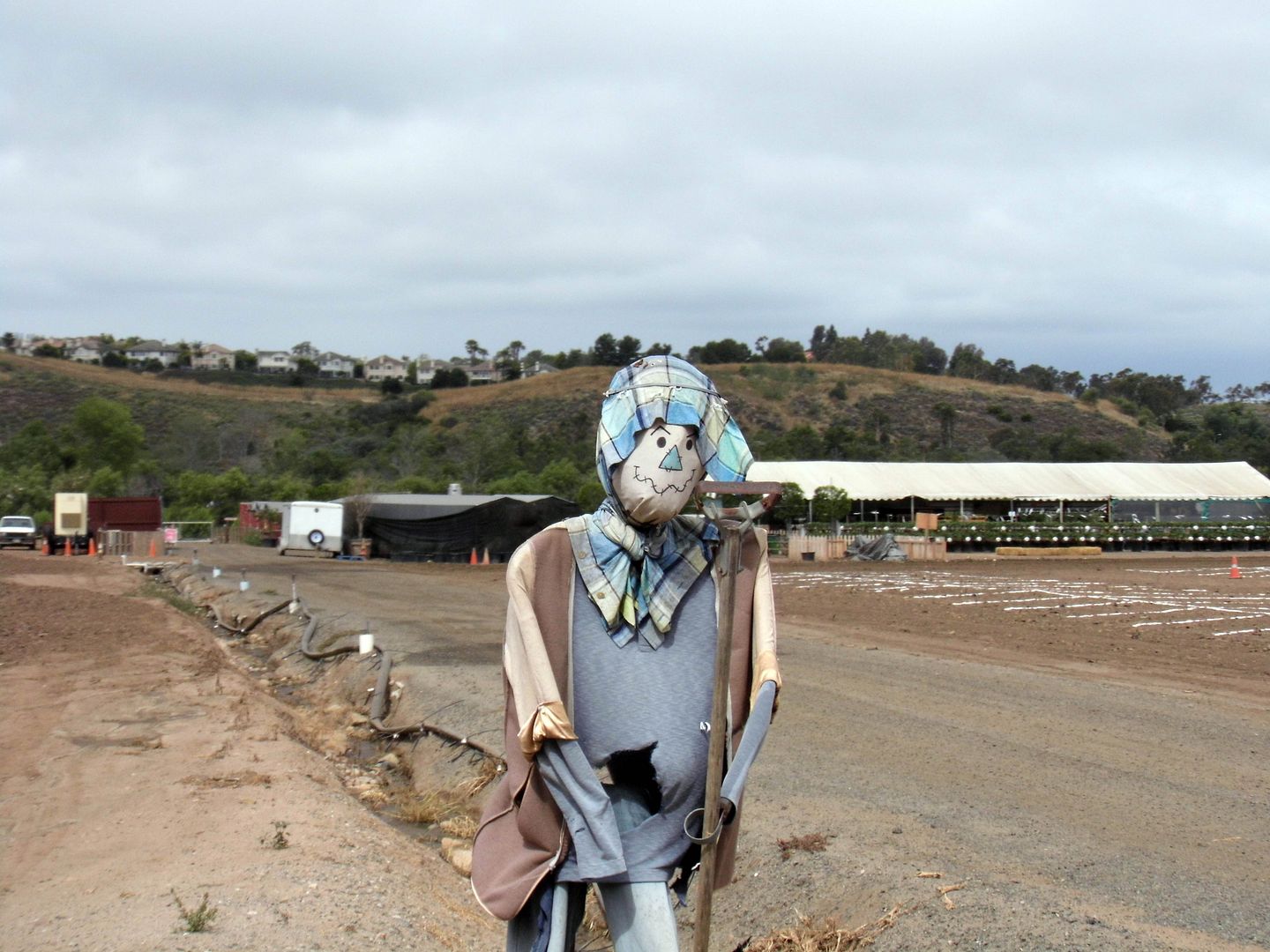 My store-bought greens always wilt too quickly in my fridge, even in the crisper drawer.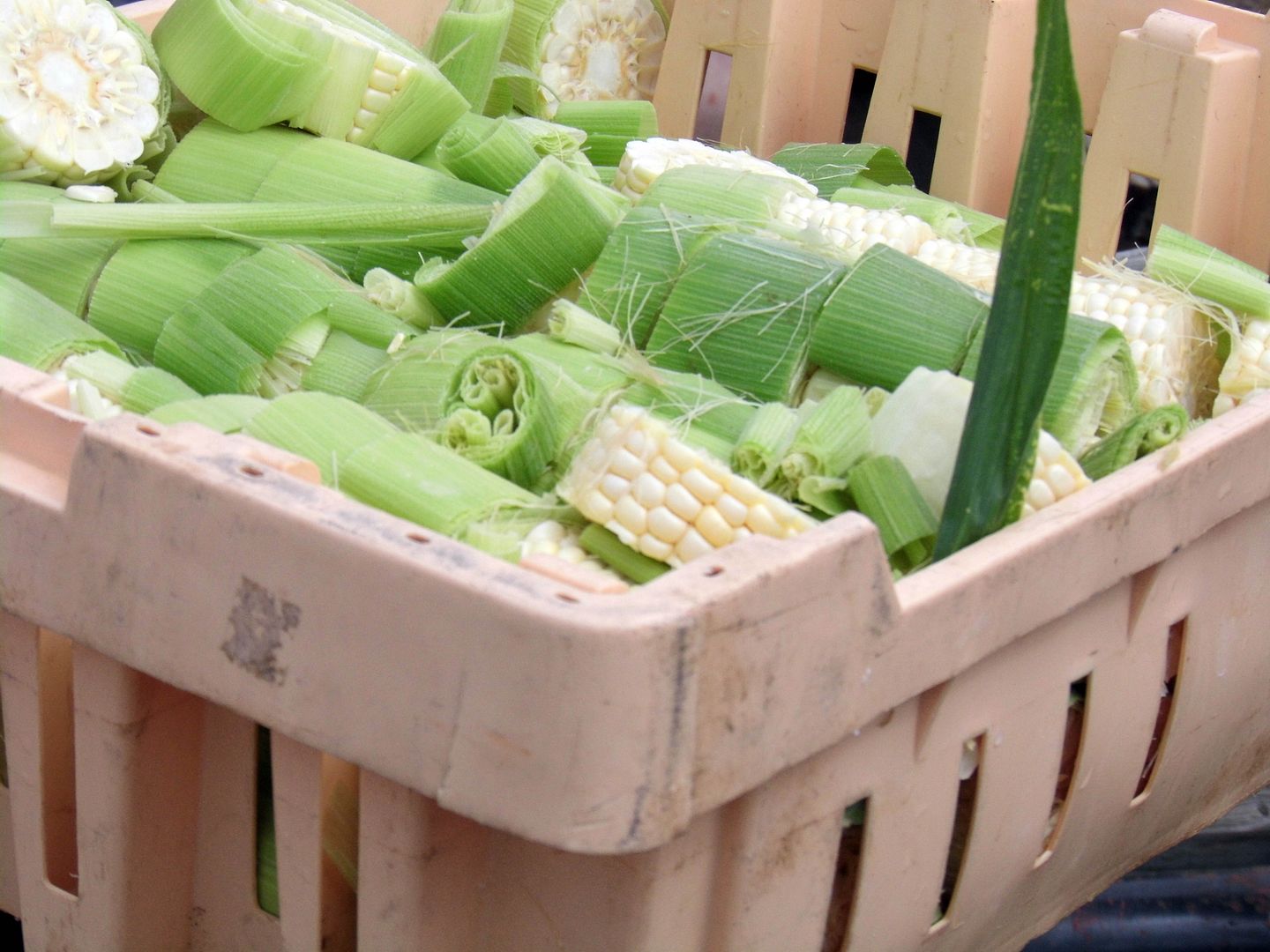 Before Tanaka Farms, I'd never known the pleasures of eating corn off the cob uncooked and unbuttered...
...but one taste of their freshly sliced sweet corn, and I became a believer.
Our guide grabbed whatever was within arm's reach and passed it around our group, telling us to stuff it into plastic bags and purses and whatever else we had so we could take the scraps home.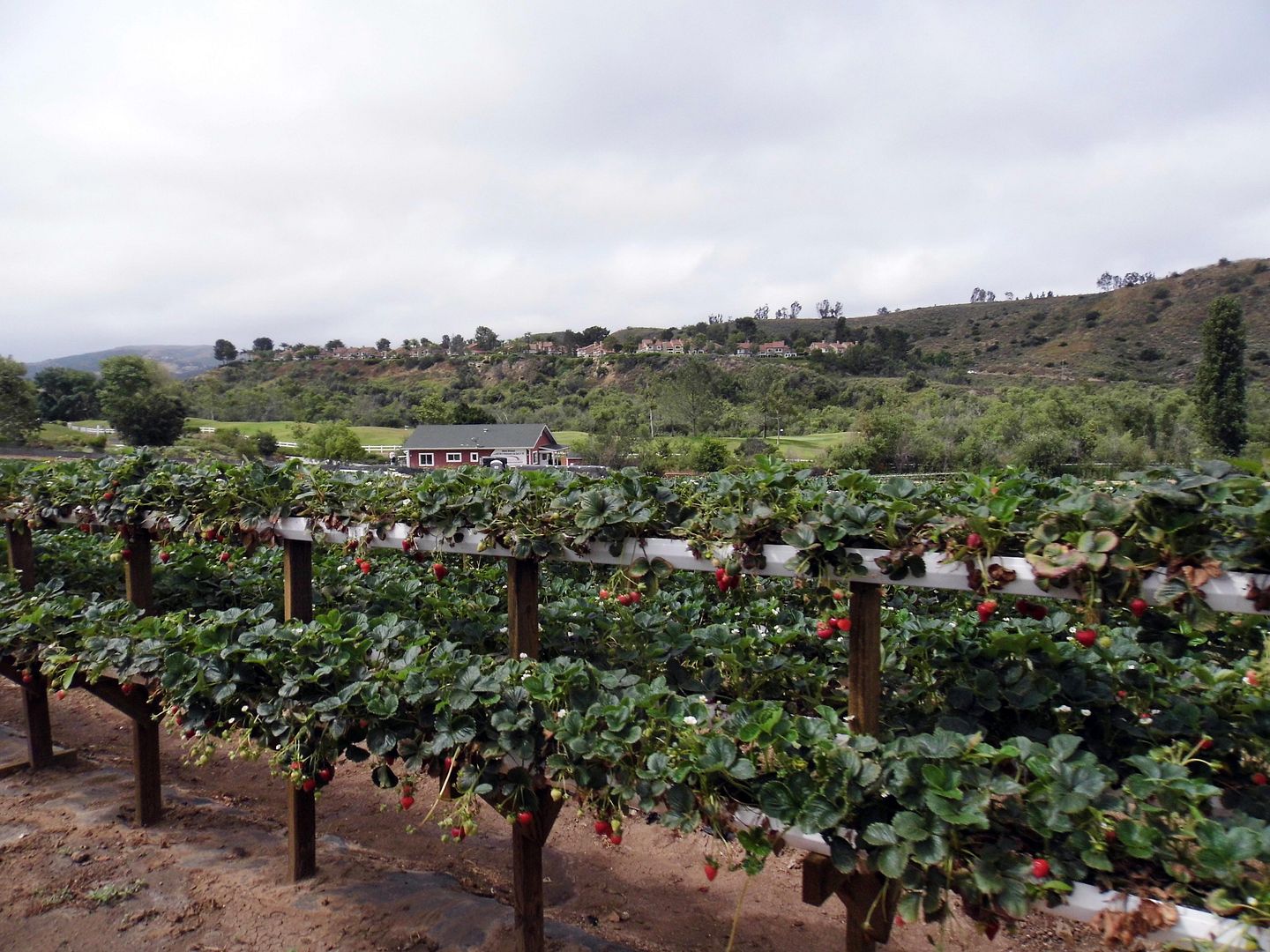 But at the strawberry patch—oh, those strawberries—we got to disembark the tractor and pick some for ourselves.
I'm not a good picker because I'm too focused on photographing the activity.
I gravitate to what I consider the most photogenic—which isn't necessarily the tastiest (or even most edible).
For me, the holy grail is a cluster of brand-new baby strawberries that haven't gotten their color yet alongside some big, reddened, and ripened ones. (Not pictured here are the rotting-on-the-vine ones, which are my favorite to snap photos of.)
I can console myself with the utter scientific fact that there will be another strawberry season down the pike—a season in which cross-county travel isn't restricted and I can once again meet up with a friend for a friendly tractor ride.
I can remind myself that I went strawberry picking just last year in April—that time, in Carlsbad in North San Diego County.
And that I've eaten some delicious strawberries already this season, from two local restaurants offering farmers market-style take-out alongside their regular menu offerings.
No one's depriving me of strawberries.
But I'm wont to dwell on the things I can't do—that I'm not
allowed
to do—rather than the things I've already done or will once again do someday.
Related Posts:
Photo Essay: Lambing Season at Apricot Lane Farms