It was three years ago that I first got to Bauer Pottery's showroom by RSVPing to The Los Angeles Pottery Show's opening reception—an event I may not have had any business being at.
But it was my way to get into an LA ceramics institution—that has irregular open hours that I could never seem to coordinate with my own erratic schedule.
Three years later, I jumped at the chance to revisit Bauer's showroom to pick up an order,
in a time when errands are precious and (physically distant) human contact is priceless
.
You see, I've been spending my time and my money during the
coronavirus pandemic
trying to support local businesses from afar. If I can't buy tickets to events or run up a tab at my favorite restaurants and bars, I'll buy souvenirs or doo-dads or knick-knacks that might help keep them afloat.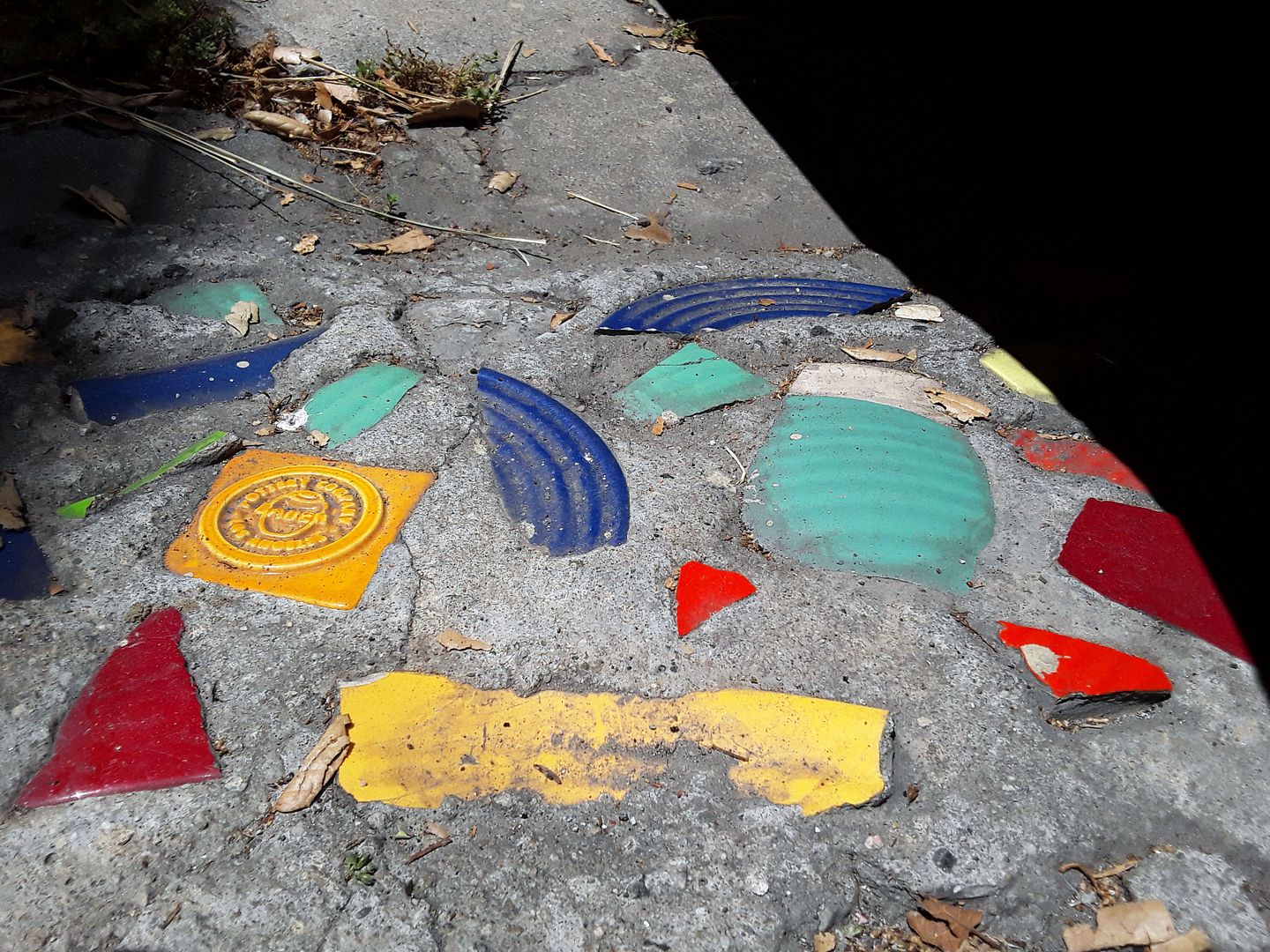 Bauer Pottery got its start in Kentucky right before the turn of the last century, but it famously operated out of Los Angeles from 1909 (in Lincoln Heights) to 1962—introducing California Colored Pottery around the same time as Gladding McBean's Franciscanware and Homer Laughlin's Fiestaware.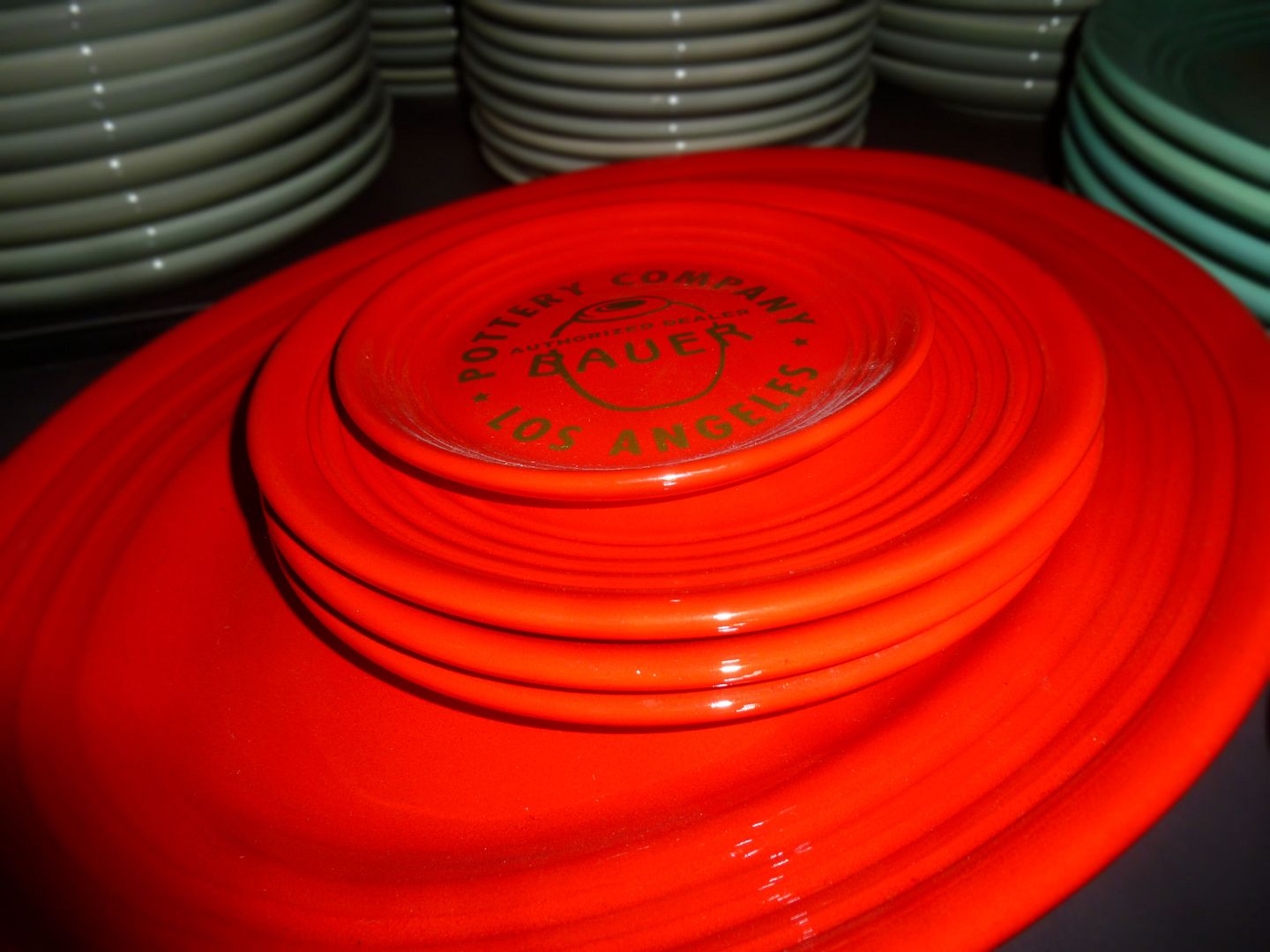 During the Depression Era and the American West post-WWII, Bauer became synonymous with "Ringware," named after rings of circles along the perimeter of its bowls, plates, and mugs.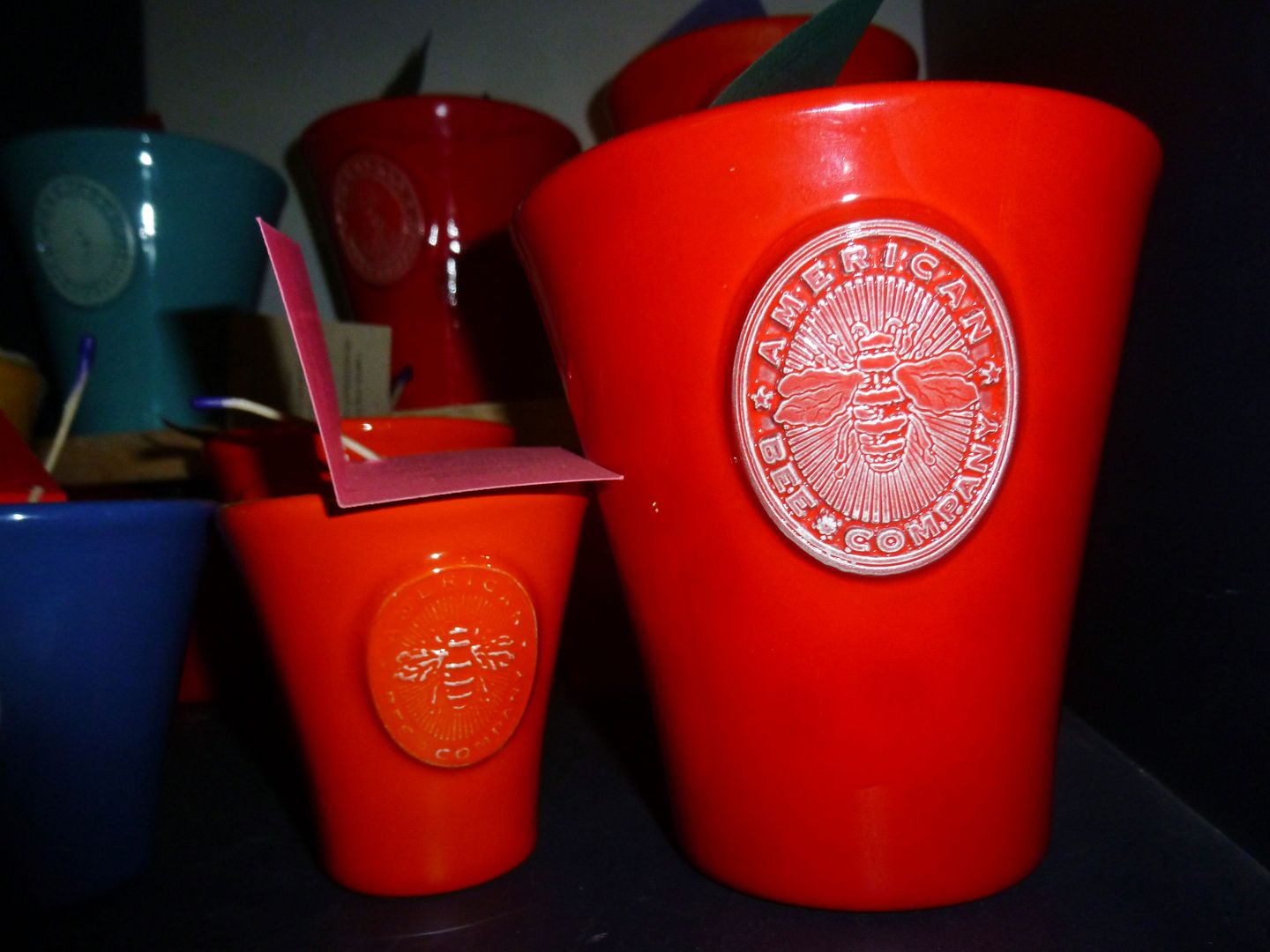 The pottery line spent nearly four decades dormant until collector Janek Boniecki re-registered the trademark before the new millennium and revived the brand in 2000. He'd already been using vintage Bauer designs and color palettes to inspire his line of ceramic-potted candles as part of his American Bee Company.
At the time, original Bauer molds had been lost to the ravages of time. So Boniecki did his best to reverse-engineer the designs based on samples he already had or could acquire.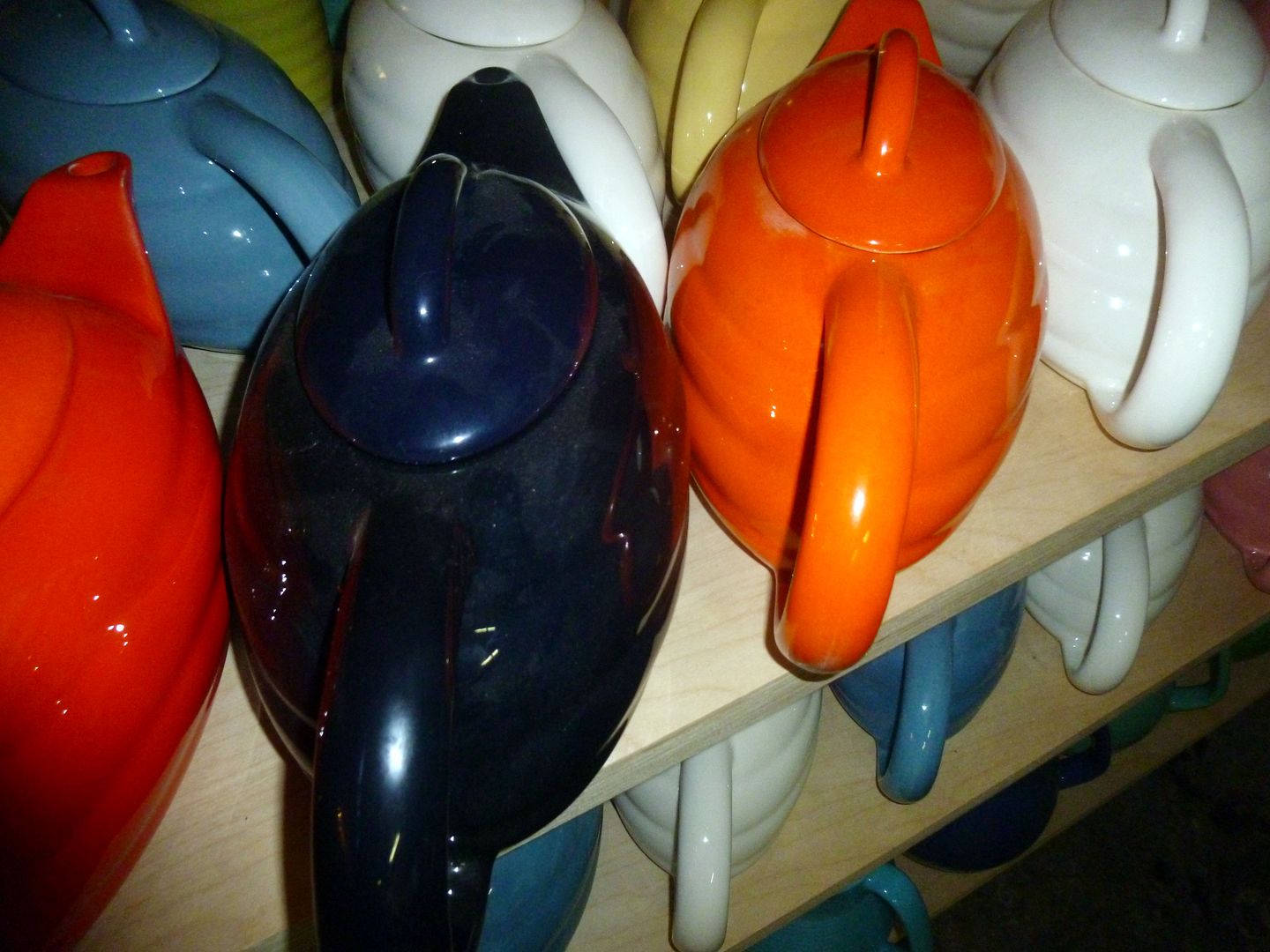 Now the Bauer line of ceramics touts pitchers...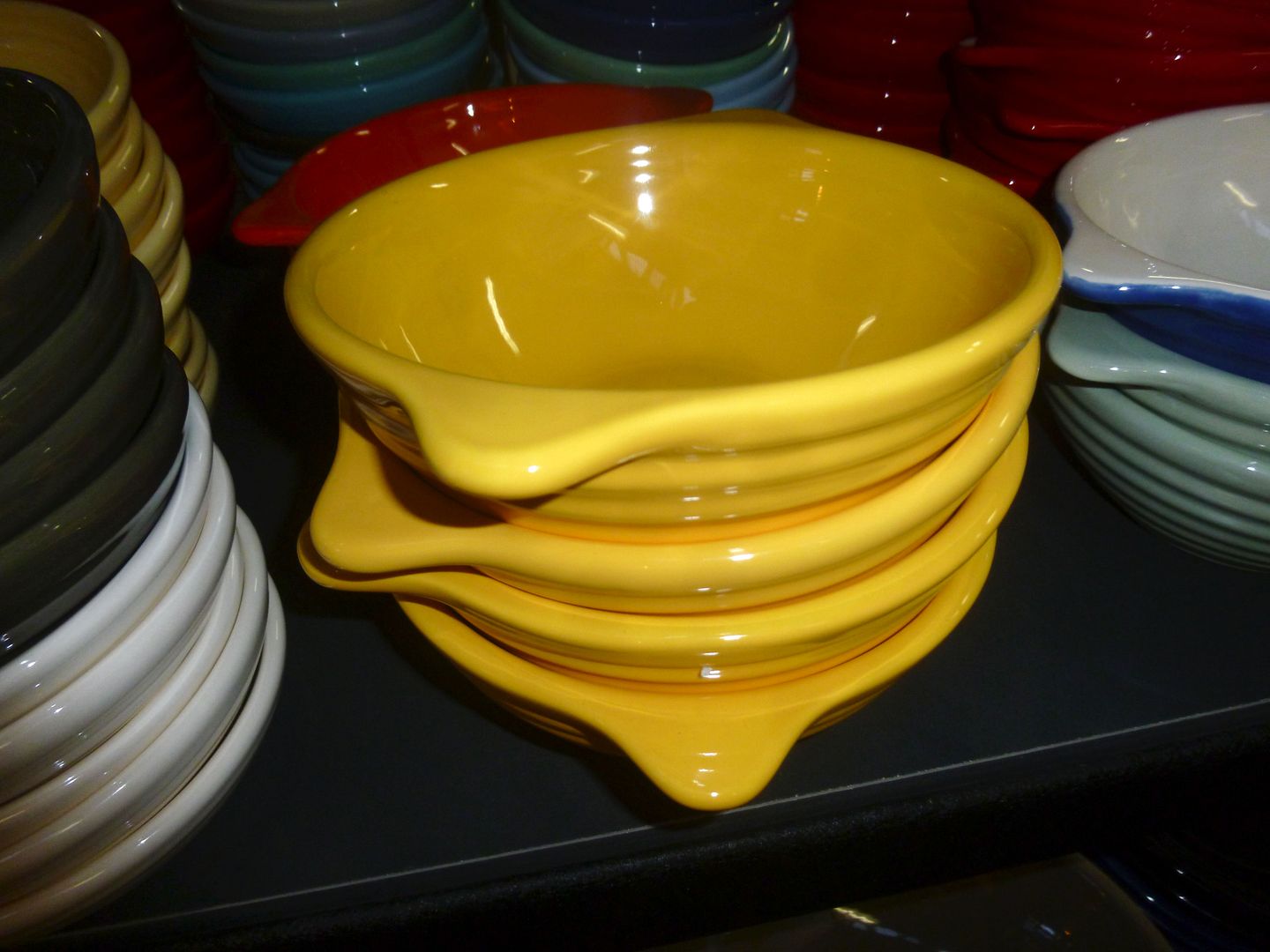 ...bowls...
...and vases for both home and garden.
Many of them come in those classic colors people remember from the last century, like Bauer Orange, Bauer Yellow, Federal Blue, and Turquoise (but lead-free versions of them, of course).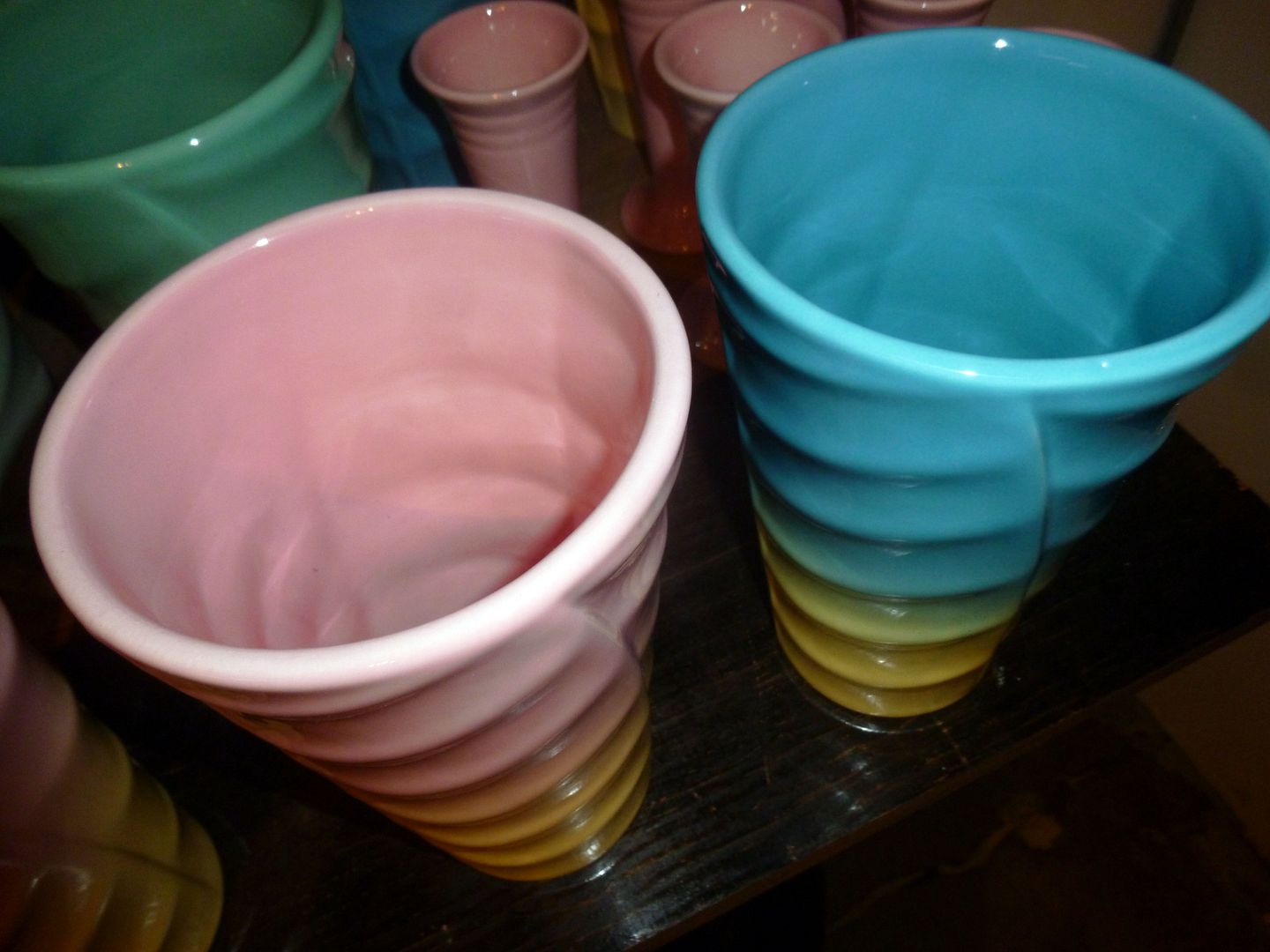 Some unscrupulous sellers on the secondhand market represented the reproductions as originals to would-be collectors, so the year "2000" was added to many of the new editions to avoid any confusion. (You can also tell the difference because all original Bauer Pottery stamps at the bottom of products were impressed, not raised the way some of the new ones are.)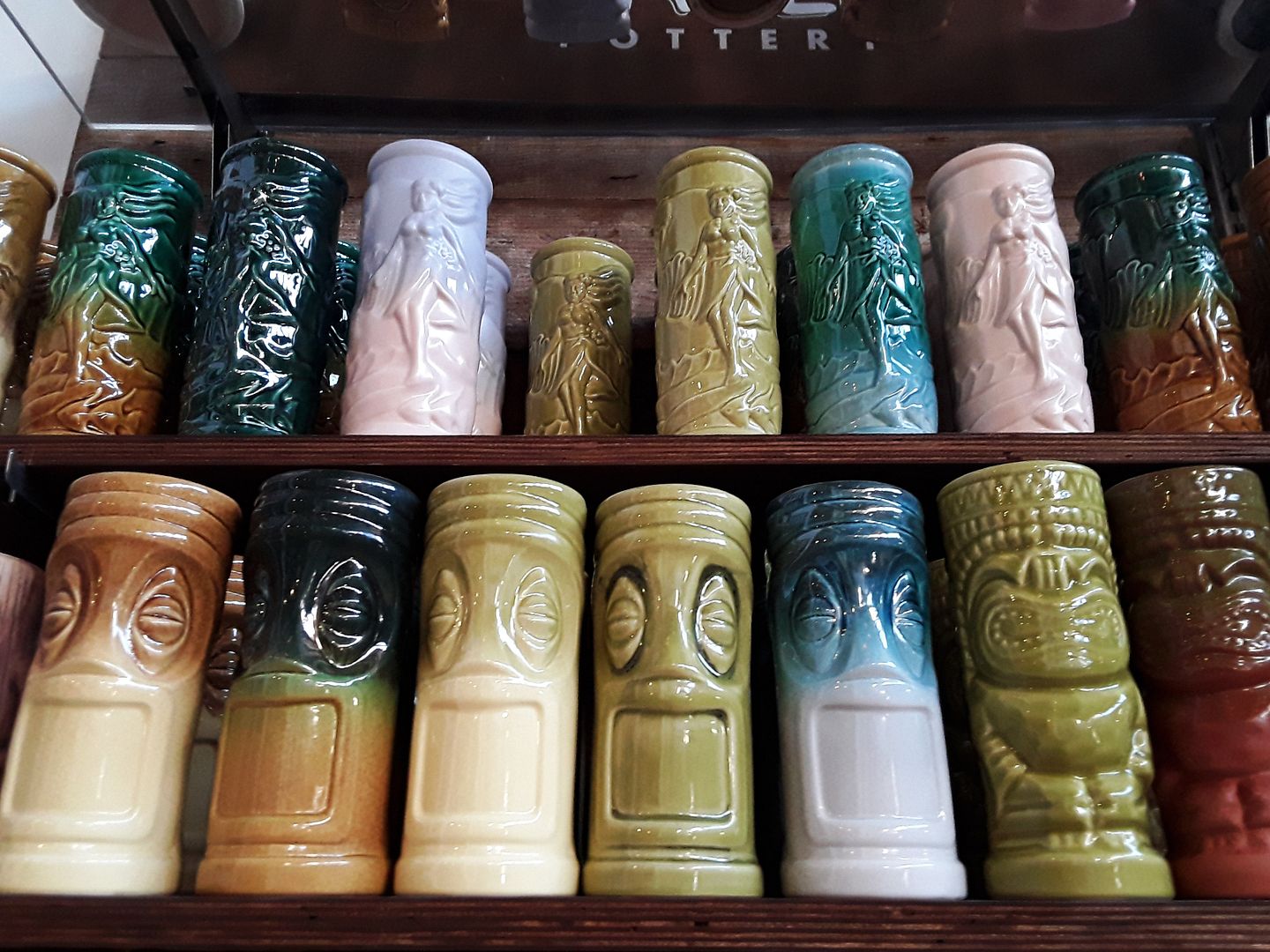 One of the newest developments to come out of Bauer is a line of tiki-themed wares, which debuted at the end of 2017—some of which are collaborations with tiki artist Squid (including the "Terror Tiki," which is now part of my personal collection) and others reproductions of classic tiki mugs (like "The Island Chief" by Spurlin Ceramics, which supplied it to L.A.'s Islander Restaurant for their "Husband Killer" cocktail).
Also a little bit tiki, a little bit Mid-Century Modern is a reproduction of cat statues, cast from the original circa 1960 molds (or perhaps a year or two later) by Brayton Laguna Pottery in Laguna Beach (1927-1968).
So, even though all the original Bauer molds were destroyed sometime after the dissolution of the company, there are plenty of other abandoned ceramic molds out there, waiting to be given new life.
The current LA-area showroom for Bauer in Atwater Village is open certain Fridays and weekend days throughout the year (though only for curbside pickup of online orders from their website for right now).
Unfortunately, Bauer's 40,000-square-foot factory in Highland, CA near San Bernardino—a former fruit packing plant that purchased in 2007—isn't open to the general public for tours.
Yet.
I'm always holding out hope. Maybe I'll find my way into some future event hosted there like I originally did with the showroom.
Related Posts:
R.I.P. Robert Winter, LA Architecture's "Bungalow Bob" (1924-2019)
A Theme Park Legend Emerges From Behind the Tiki Mask