[Last updated 6/9/19 5:39 PM PT—photos added]
Sometimes it's kismet when people come into your life by surprise.
I've tried to meet many a star of stage, screen, and song, and I've almost always been disappointed.
But Bob Winter was a different sort of celebrity—a beloved figure in Los Angeles as an architecture historian and academic.
I didn't really understand that, though, when I first encountered Professor Winter (faculty at Occidental College 1963-1994). I only knew him as "Bungalow Bob."
I only met him once, but he made a huge impression on me. And so, upon his recent passing at the age of 94—just after the publication of the sixth edition of the
Architectural Guidebook to Los Angeles
he co-authored—I thought I'd share my story in tribute to him.
Sometime last year, I'd signed up for a tour of the periphery of the Bungalow Heaven district of Pasadena, California, with the promise of getting inside the infamous bungalow built and once occupied by ceramicist and tilemaker Ernest Batchelder.
Completed in 1910 just a stone's throw from the lower portion of Pasadena's dry river, the Arroyo Seco, the house is probably the biggest bungalow in the area, appearing more like a cross between a Swiss chalet and a Craftsman cabin in the woods, covered in cedar shakes (some original).
It's unmistakably the work of Batchelder...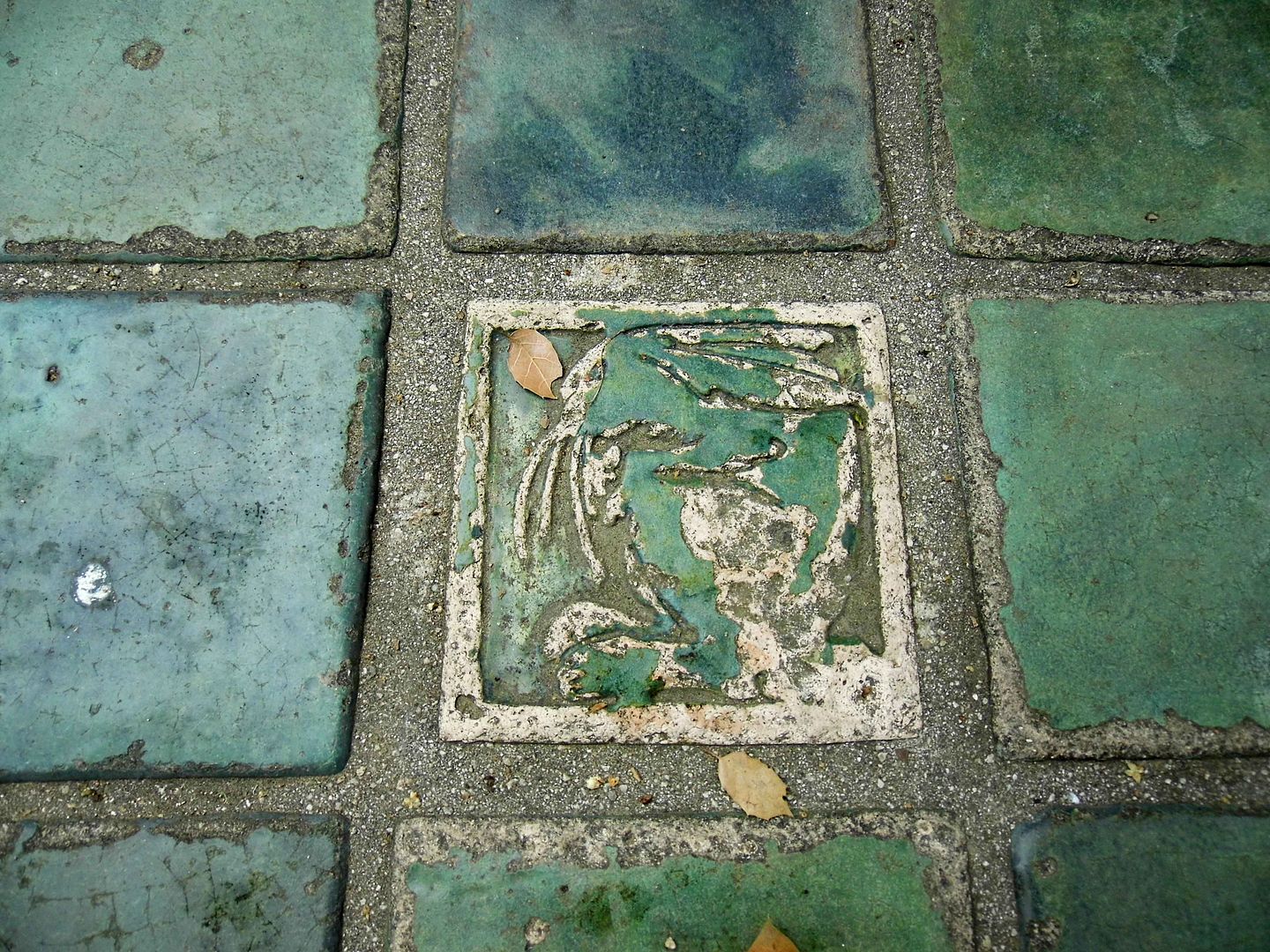 ...with tiles embedded in the walkway out front...
...throughout the backyard...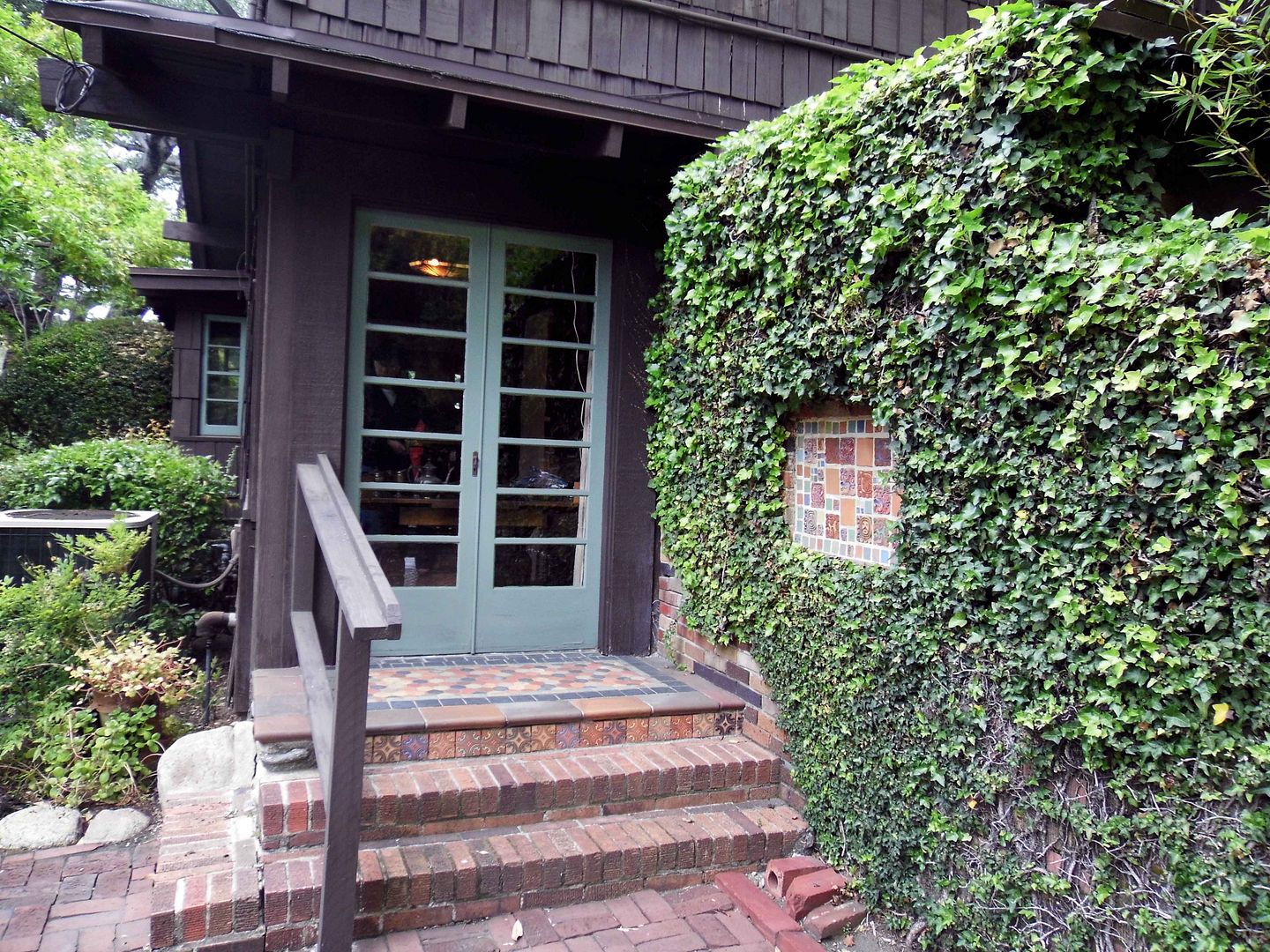 ....and both the exterior and interior of the house.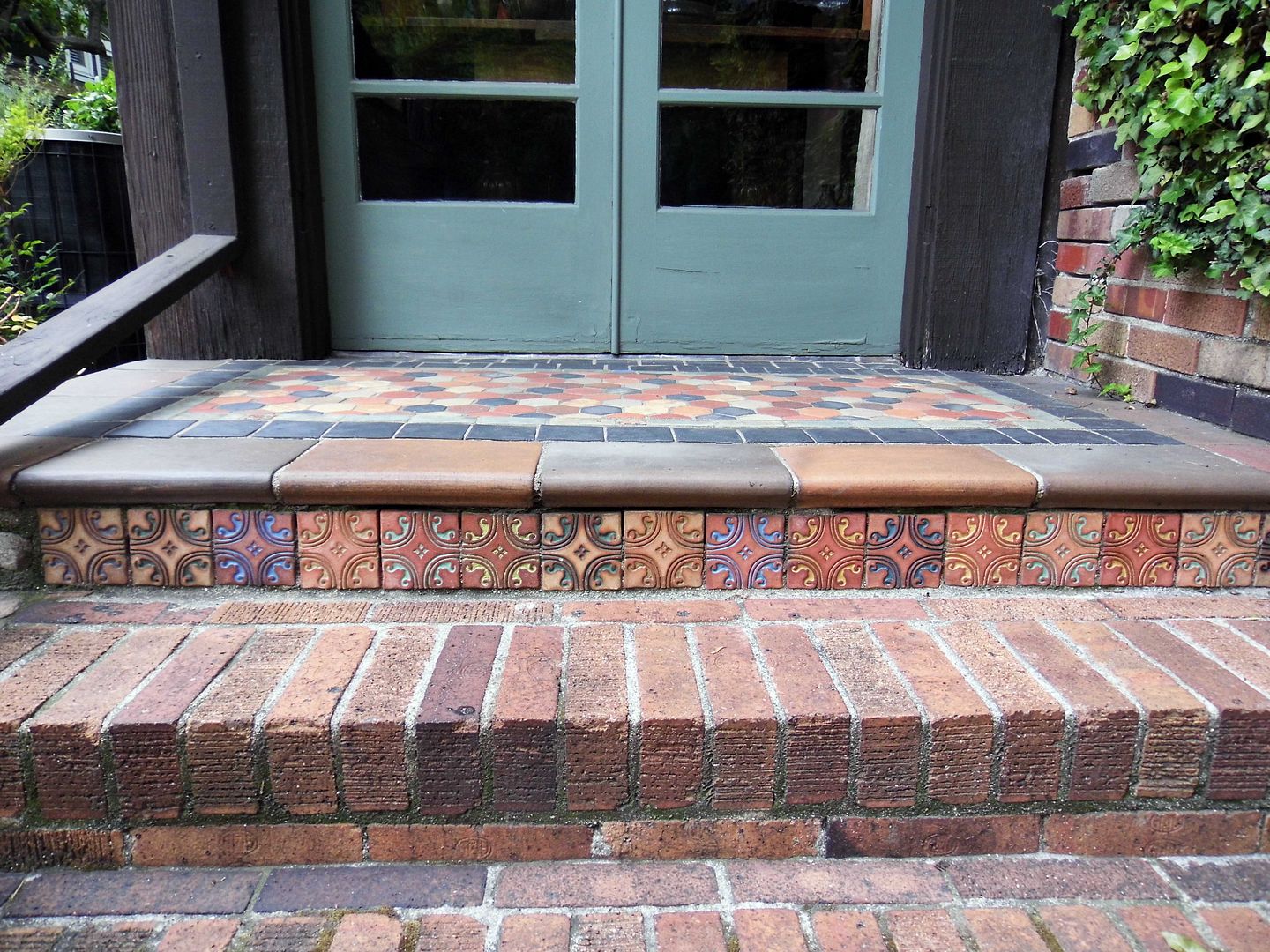 Some appear to be
not
the work of Batchelder himself...
...but there's no longer anyone to ask who'd know for sure.
Given his residence, which he'd occupied since 1972, Bob had become a de facto Batchelder expert—and even donated several Batchelder tiles (and accompanying archives) to the Pasadena Museum of History and curated the "Batchelder: Tilemaker" exhibit at the museum in its 2016-7 season.
What I didn't fully understand when I first met Bob was that he was an expert a
a lot
of LA architecture, including the Arts and Crafts movement he helped Angelenos (who he once considered "heathens") gain a new appreciation for.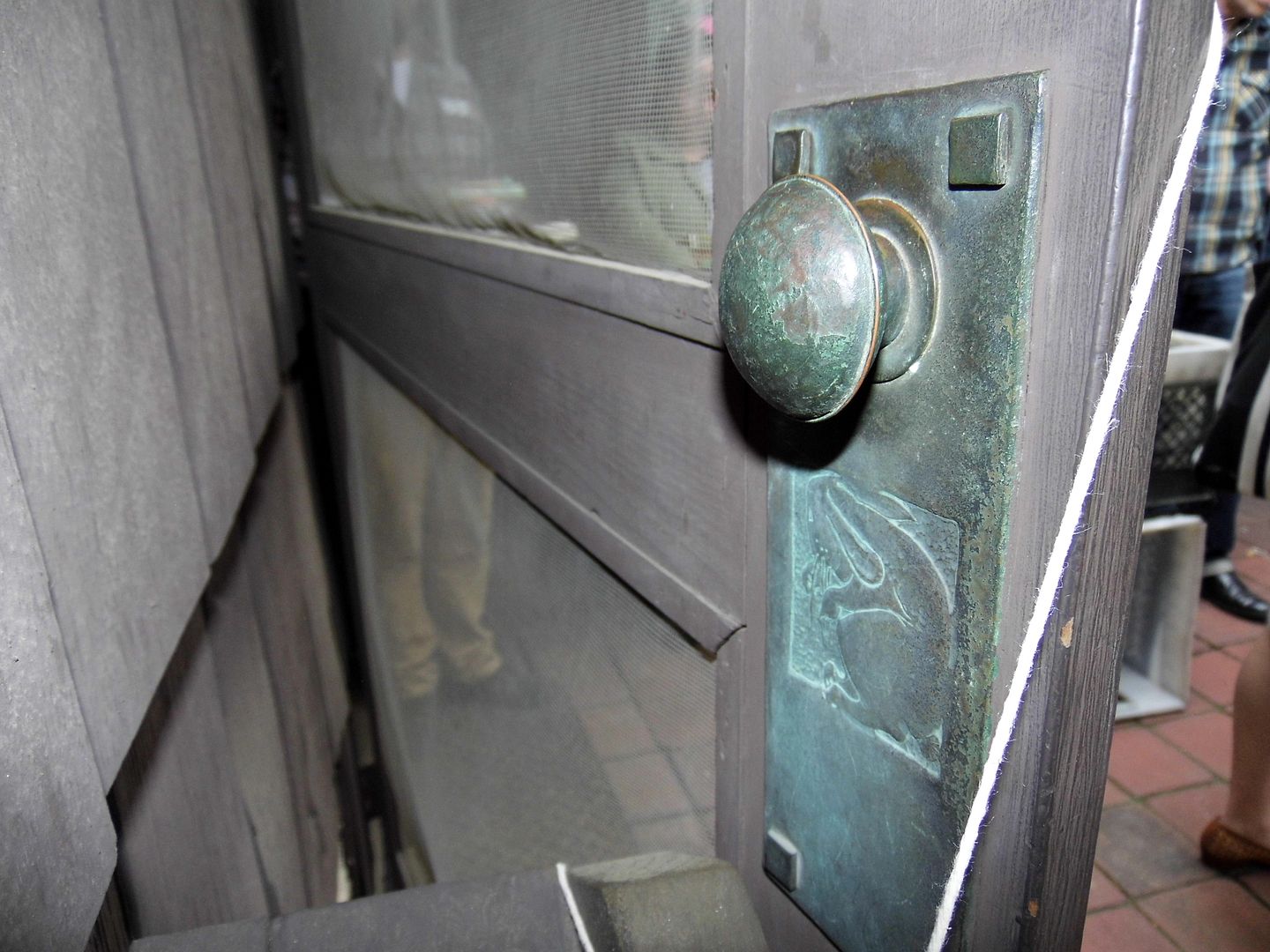 At the time of my visit, the fifth edition of his LA architectural guide could be found on the coffee tables and nightstands of many an LA-based journalist, historian, and architectural looky-loo—including my own, though I hadn't fully delved into the pages beyond its blue cover by the time I crossed the threshold of Bob's front door.
We all gathered in his dimly lit, wood-paneled living room, which is a half-story higher than the adjacent room...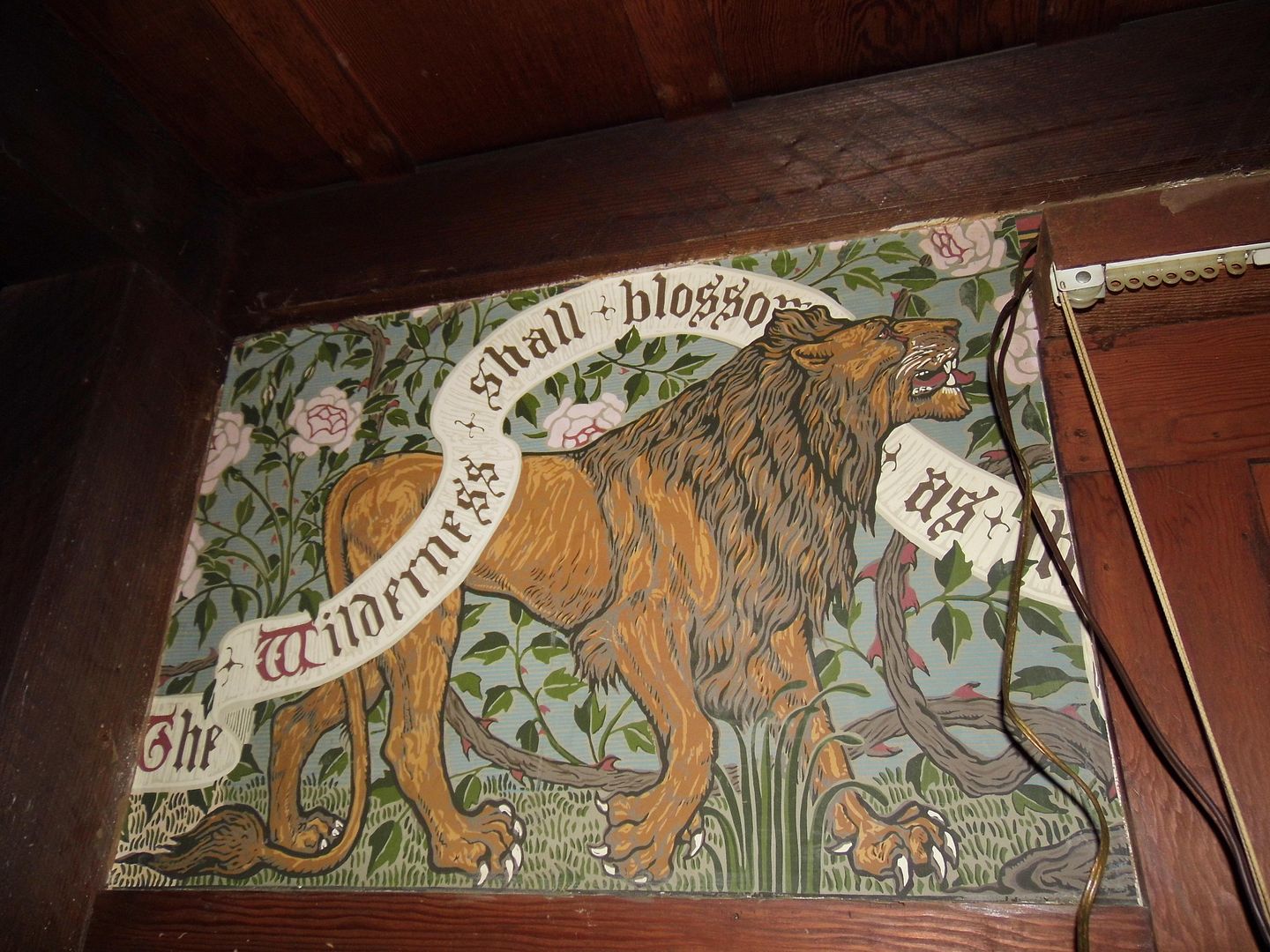 ...and he regaled us with stories, giving us a glimpse into his charm and wit.
It was clear that he had a great sense of humor.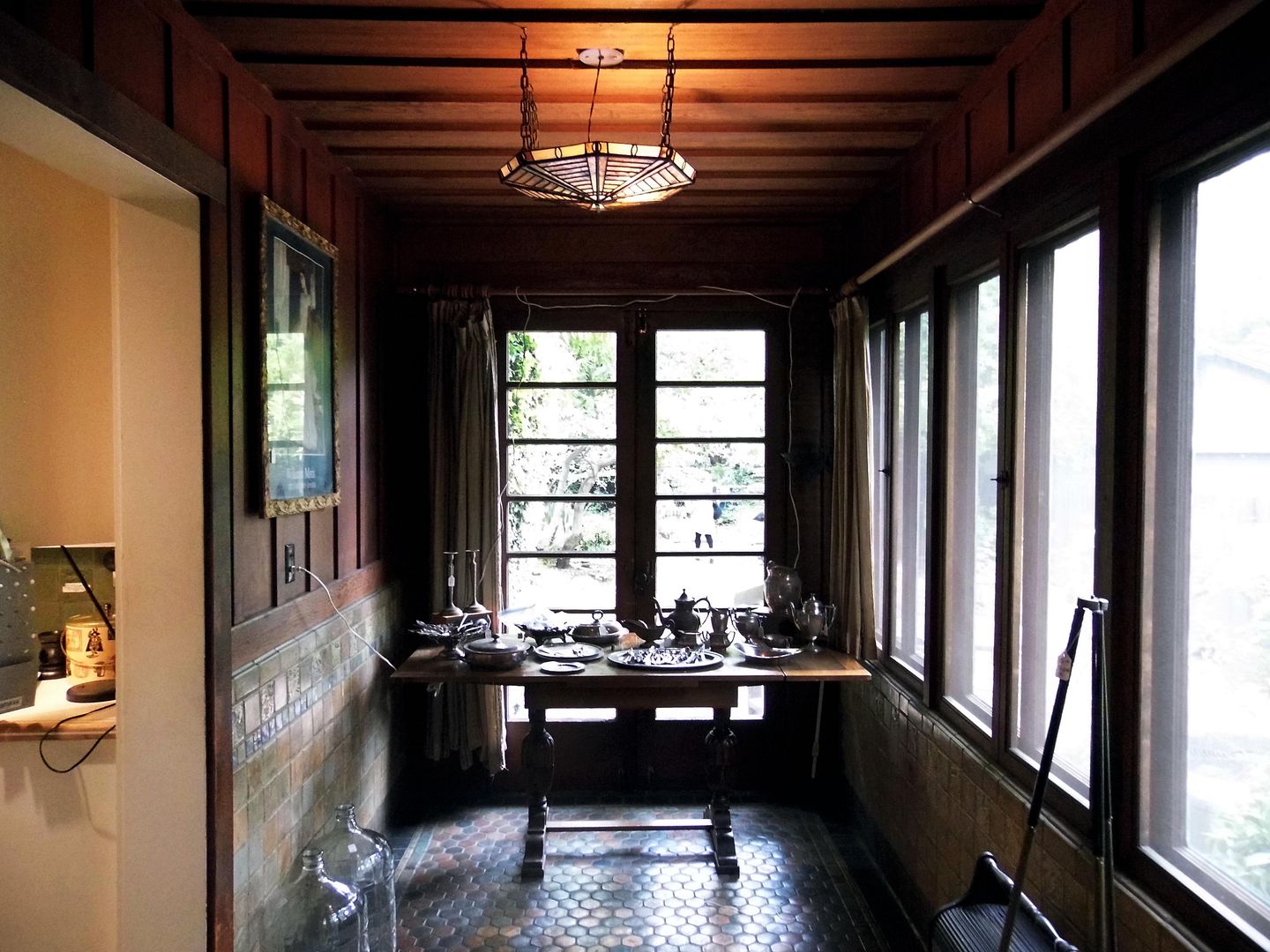 Every time he'd say something funny, he'd smack the arm of the rollator he was seated upon as though slapping his own knee in utter glee.
I immediately fell in love with him, but I was eager to explore the rest of the historic property, too.
So, I went outside to examine the chimney...
...with its inlaid Batchelder tile...
...and the kiln (which Bob insists Batchelder would've pronounced "kill," dropping the "n")...
...where Batchelder himself had fired up so many tiles for
Greene and Greene
...
...and other architectural clients, both near and far.
As Bob described in the nomination form for the National Register of Historic Places that he prepared, the backyard serves as a kind of "
museum of ideas
" for Batchelder's process...
...as well as a gallery of some of his works.
It also exhibits the influence of his wife, Alice Coleman, founder of the Coleman Chamber Music concerts.
But as it turns out, I spent too much time outside, at the tile fountain...
...and the pet cemetery under the old oak, with its tributes to Wispy and Shadow ("a master of his own universe").
I planned on going back inside the house to spend more time with Bob and thank him for his hospitality—but once all the photos were taken and the socializing with fellow tour attendees was done, it was too late.
Bob was tired and done. He didn't entertain visitors much anymore, and we'd tuckered him out.
I never got to see him again.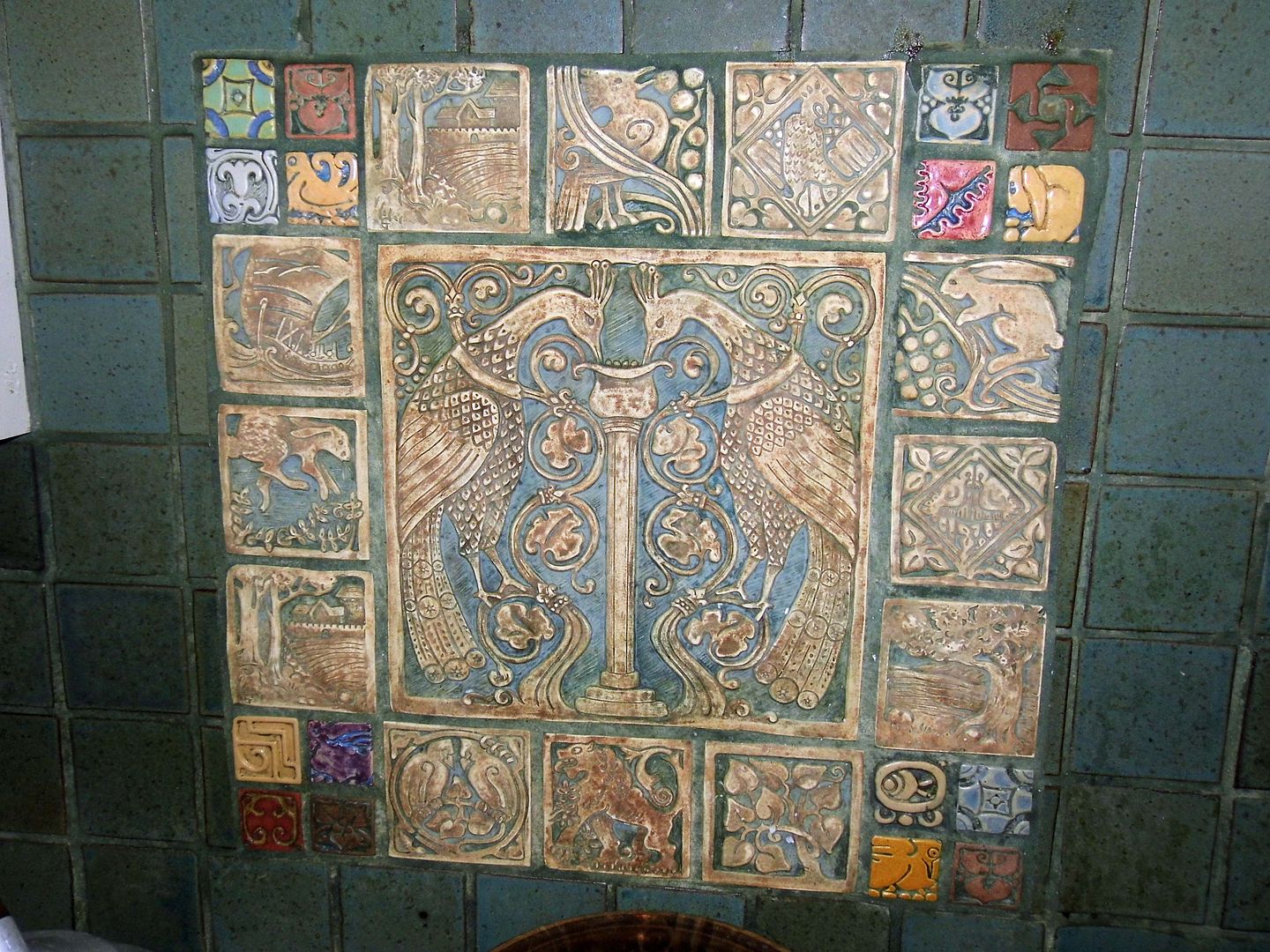 But I did return to the Batchelder bungalow, for perhaps one last time.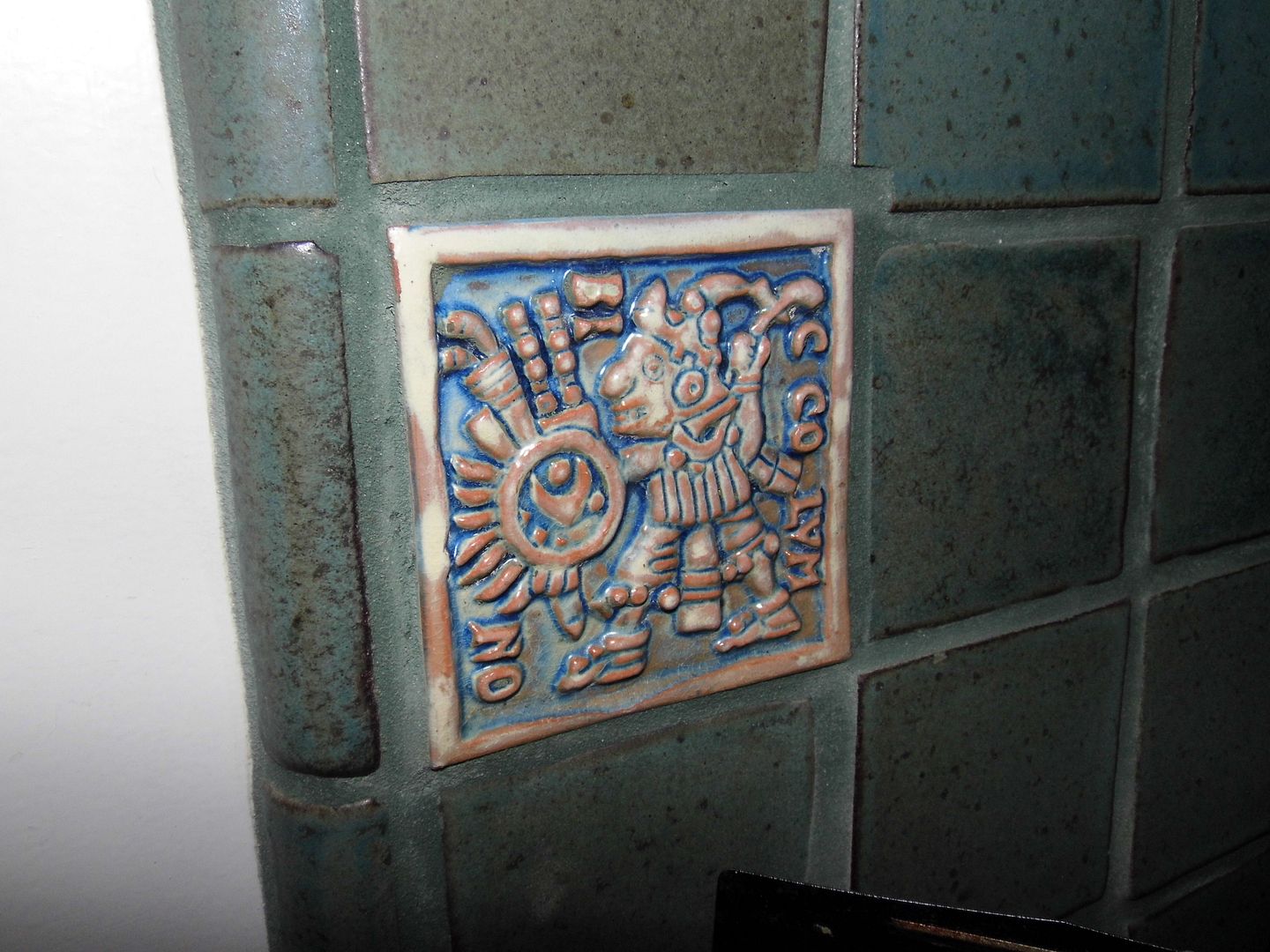 Although Dr. Winter left the house (and presumably, its contents) to Occidental College, where he taught for decades, his belongings were recently sold off in an estate sale.
As shoppers picked through his bedding and dishware and haggled over already rock-bottom prices, I examined the tiles.
I didn't pick up a keepsake at the estate sale—but I didn't really need to.
Dr. Winter will be in my heart—and on my bookshelf—for eternity.
Related Post:
Photo Essay: The Gamble House, Pasadena (Updated for 2017)