When actor and philanthropist Kirk Douglas died at the age of 103 in February 2020, he left behind a legacy that includes not only
Spartacus
and his actor son, Michael Douglas...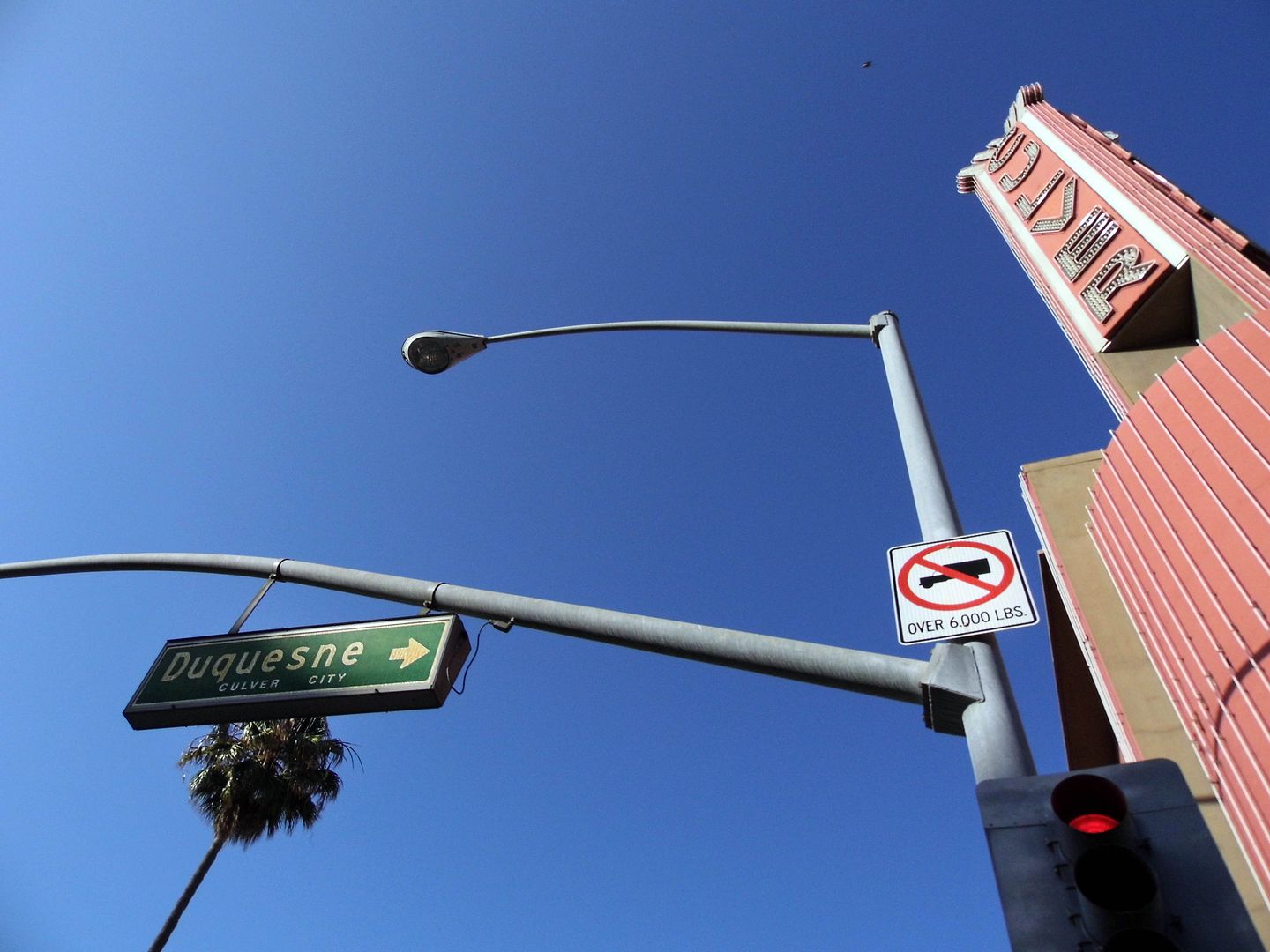 all photos circa 2016 except where noted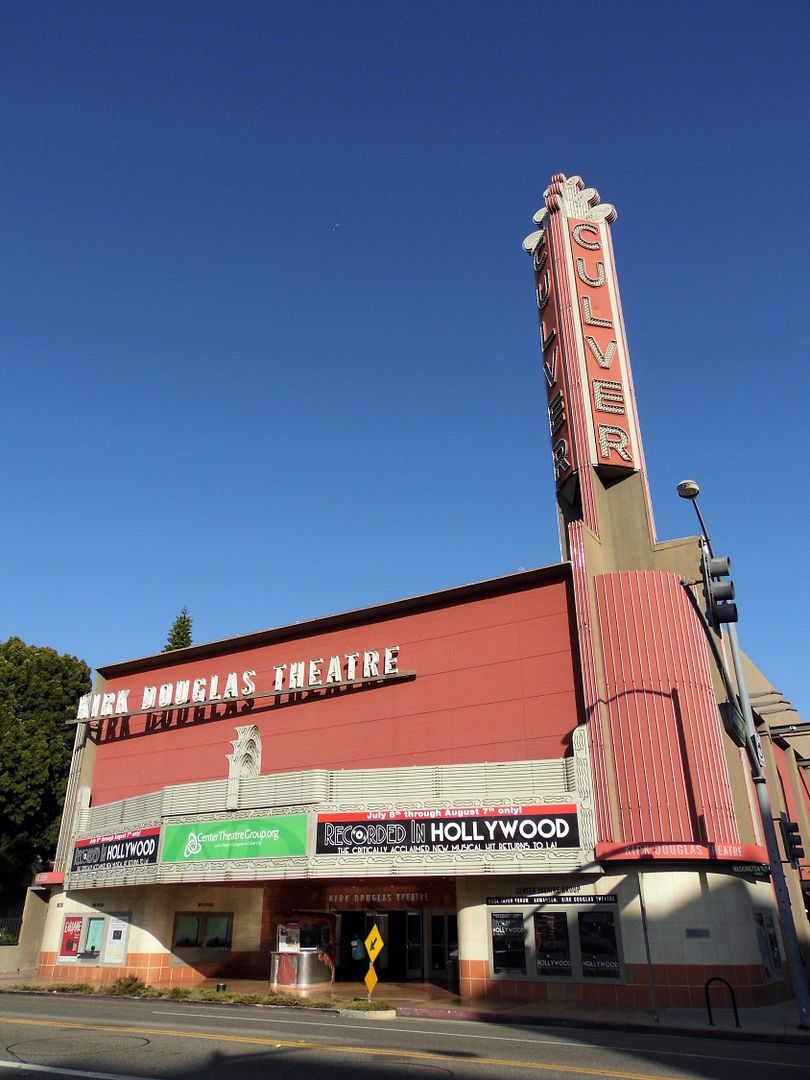 It was rechristened the Kirk Douglas Theatre after his and his (second) wife Anne's $2.5 million donation—coupled with a grant from the Culver City Redevelopment Agency—gave the former cinema new life as a legit playhouse.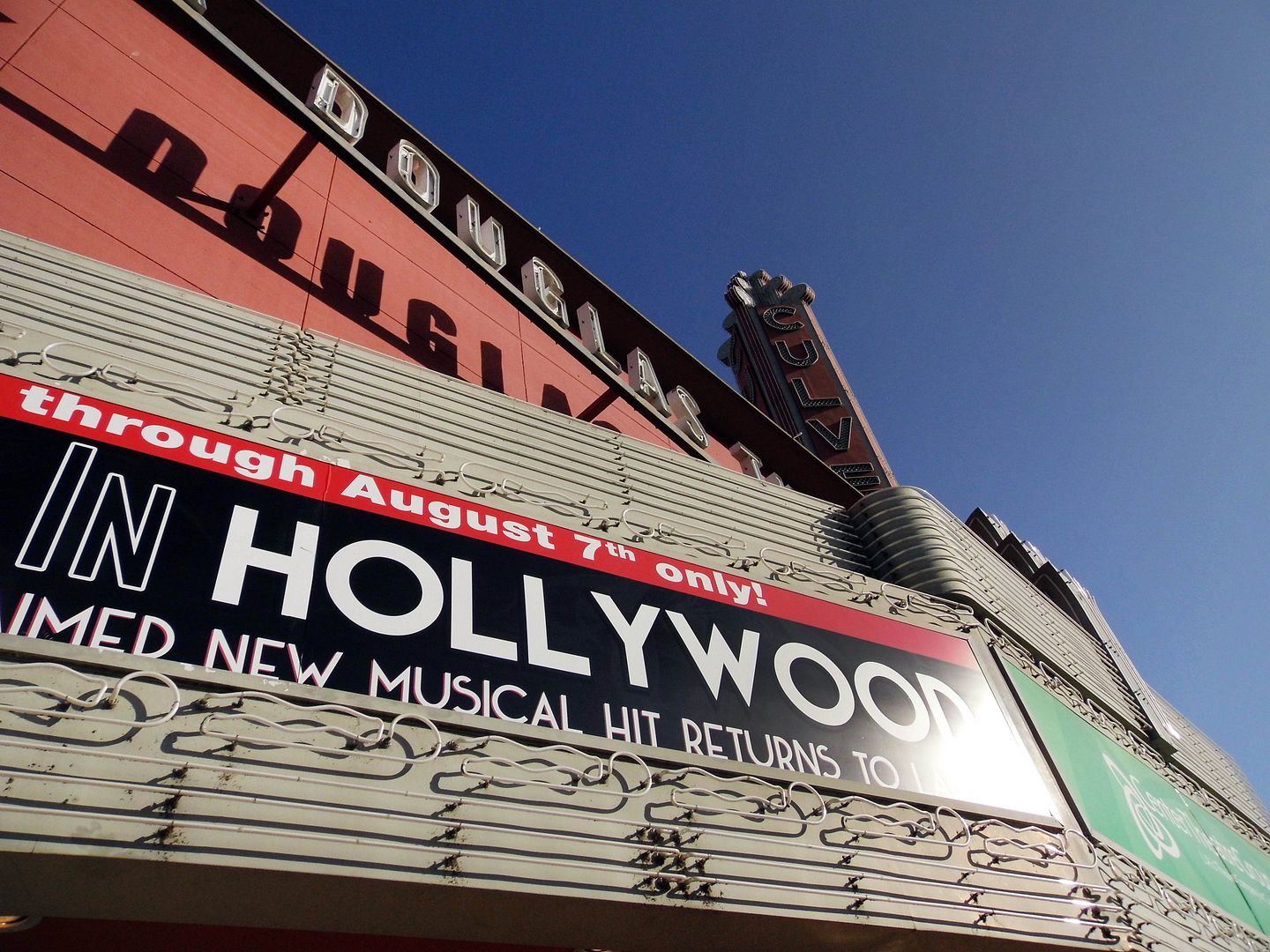 Culver City's own Steven Ehrlich was the architect for the 2002 renovation into the Kirk Douglas Theatre, which opened in 2004 at a total cost of $11 million.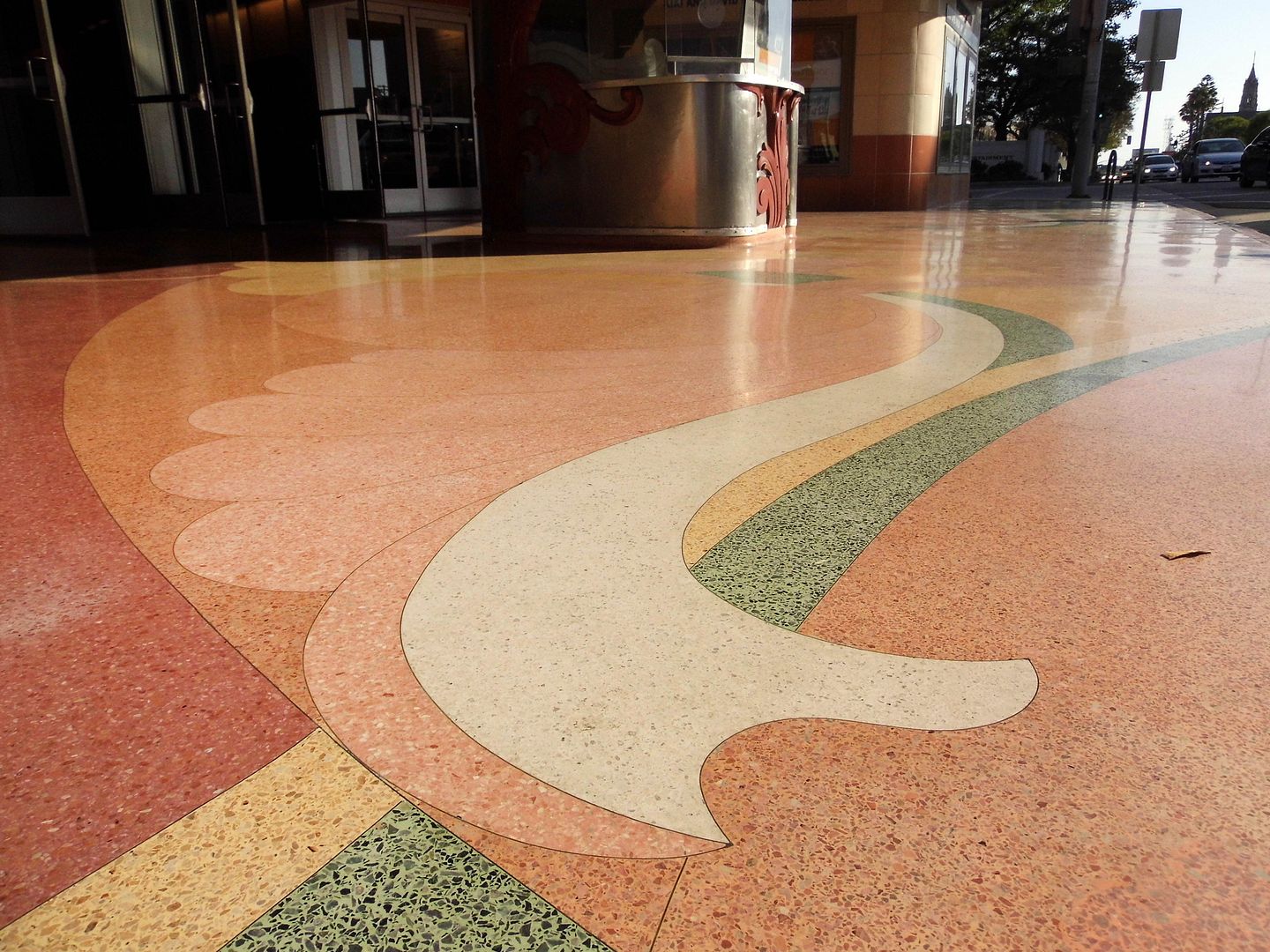 But it was originally built in 1947 for the Fox West Coast movie theatre chain, headed by
Charles Skouras
—known for the "
Skouras Style
" that took over the decor of many cinemas at the time.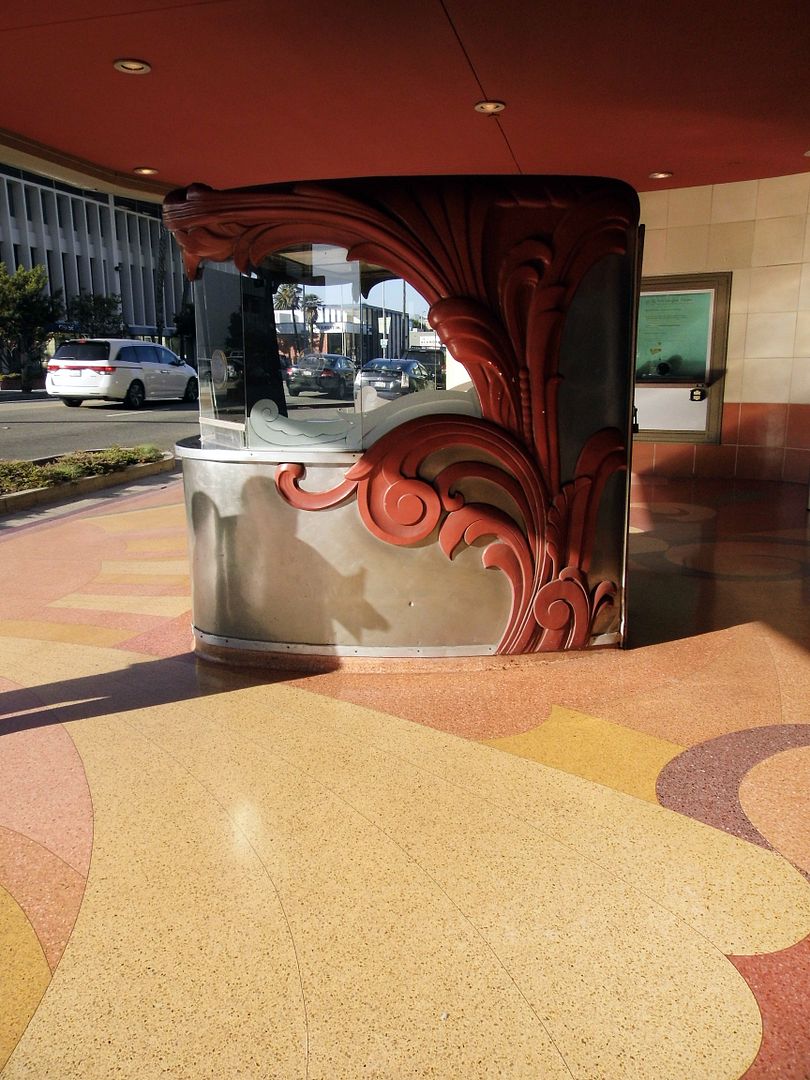 Back then, Fox produced many of the decorative elements found in its Skouras-influenced theatres at its own assembly plant—not the least of which being a free-standing box office that evokes something of a neo-baroque jukebox.
The floral motif in the (rehabbed) terrazzo sidewalk at the entrance is one of the remaining signature decorative elements associated with Charles and his brother George.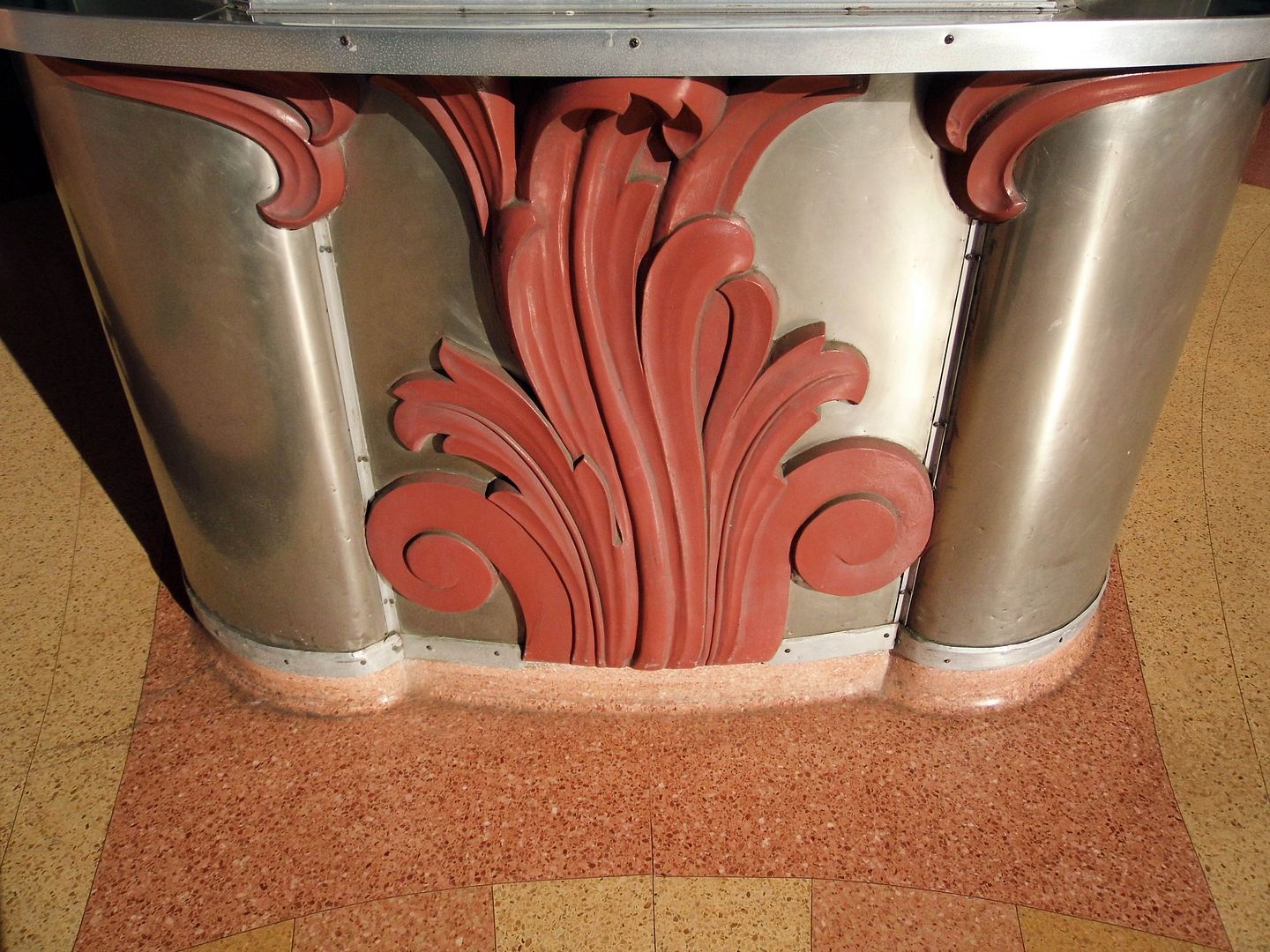 The inside, however, is another story.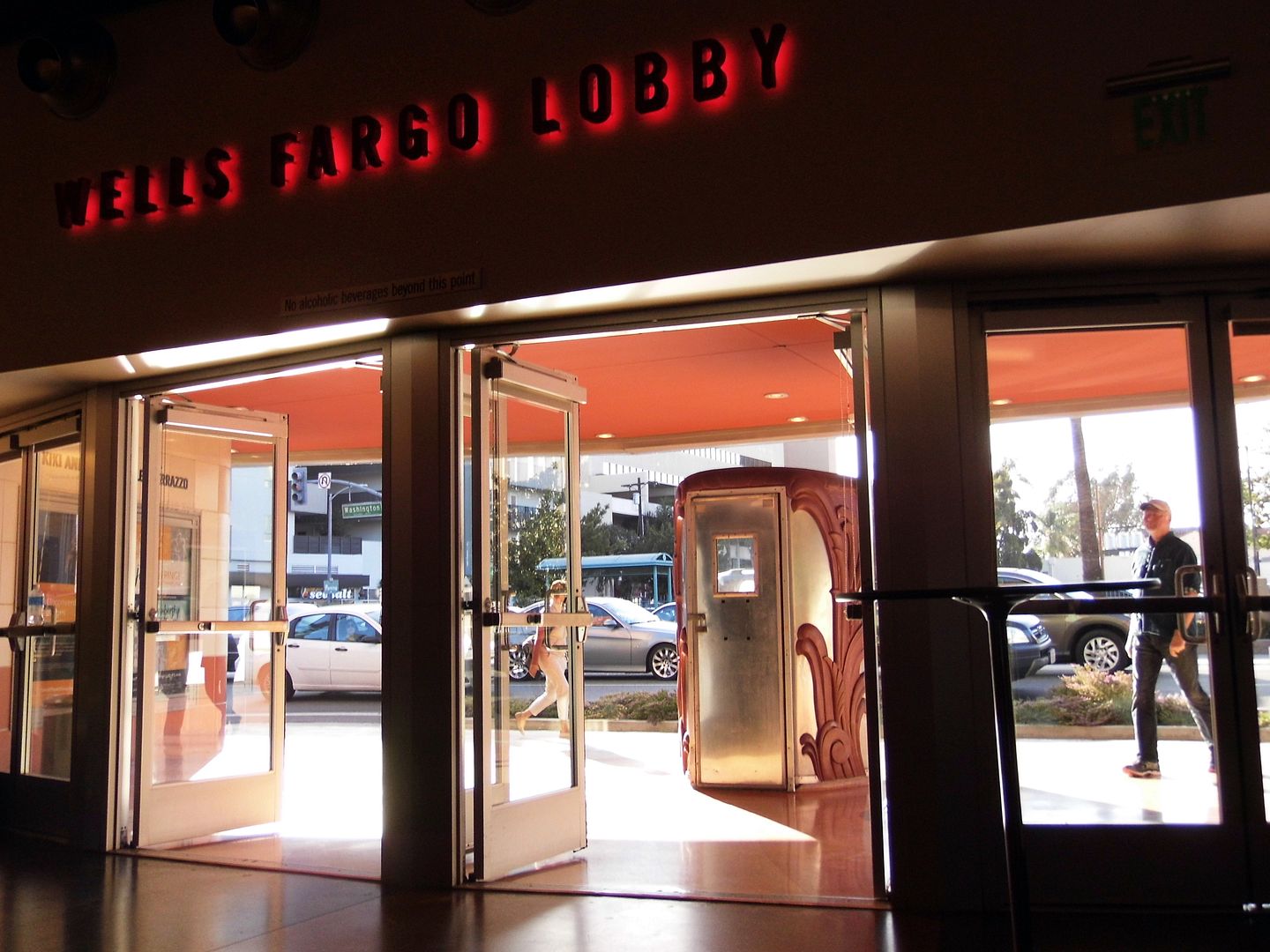 Based on how it looks now, it's hard to know how post-war audiences experienced the moviegoing experience when it was the Culver Theatre.
You can't see much—if any—of the work originally done by architect
Albert R. Walker
(of Walker and Eisen) and designer Carl G. Moeller.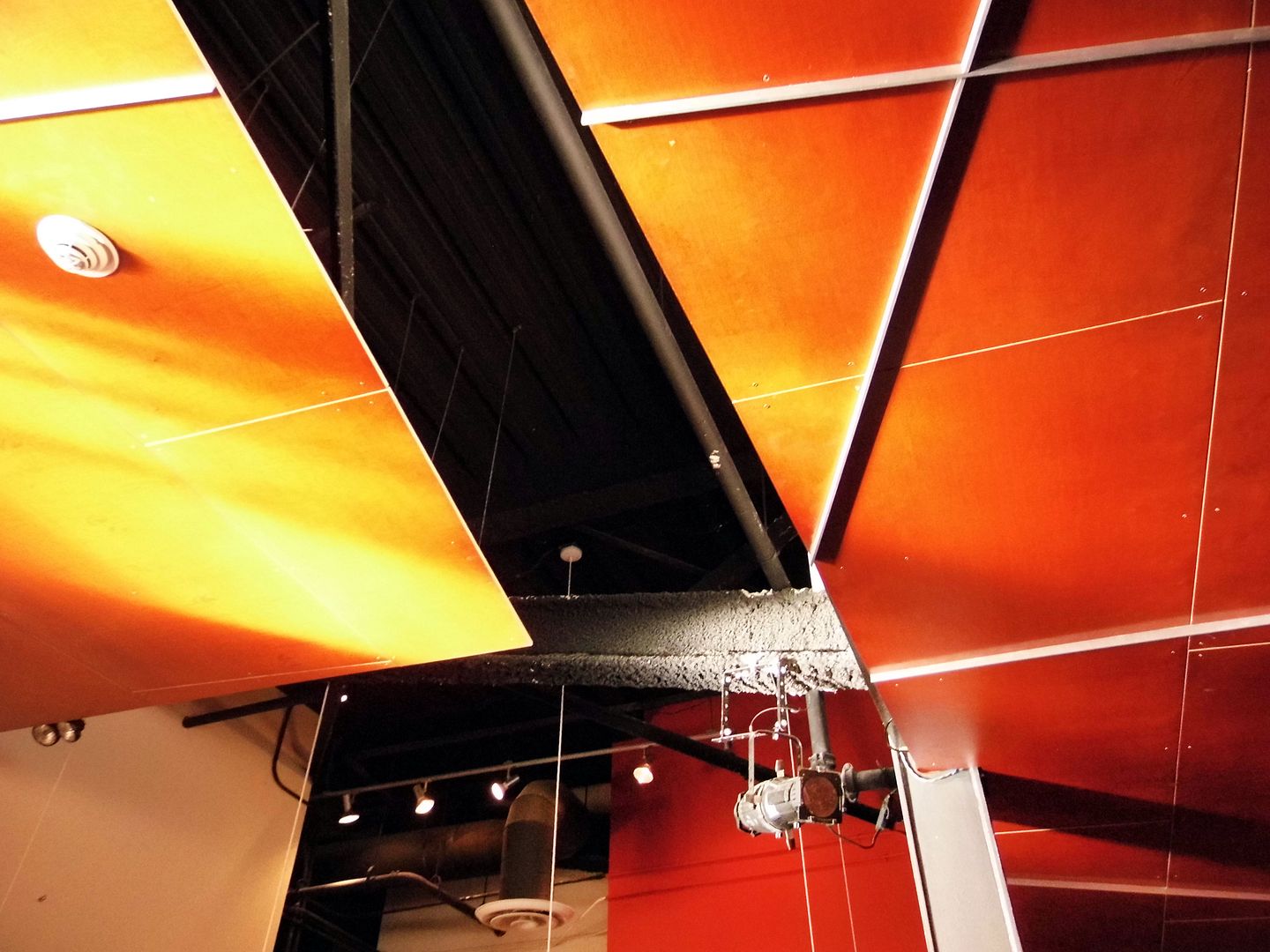 But it probably lost the character way before this latest rehabilitation—likely in the 1970s, when it was spit into three screens (a.k.a. triplexed). It officially closed in 1989; a few years later, its damaged auditorium was gutted for asbestos removal in the wake of the
1994 Northridge earthquake
.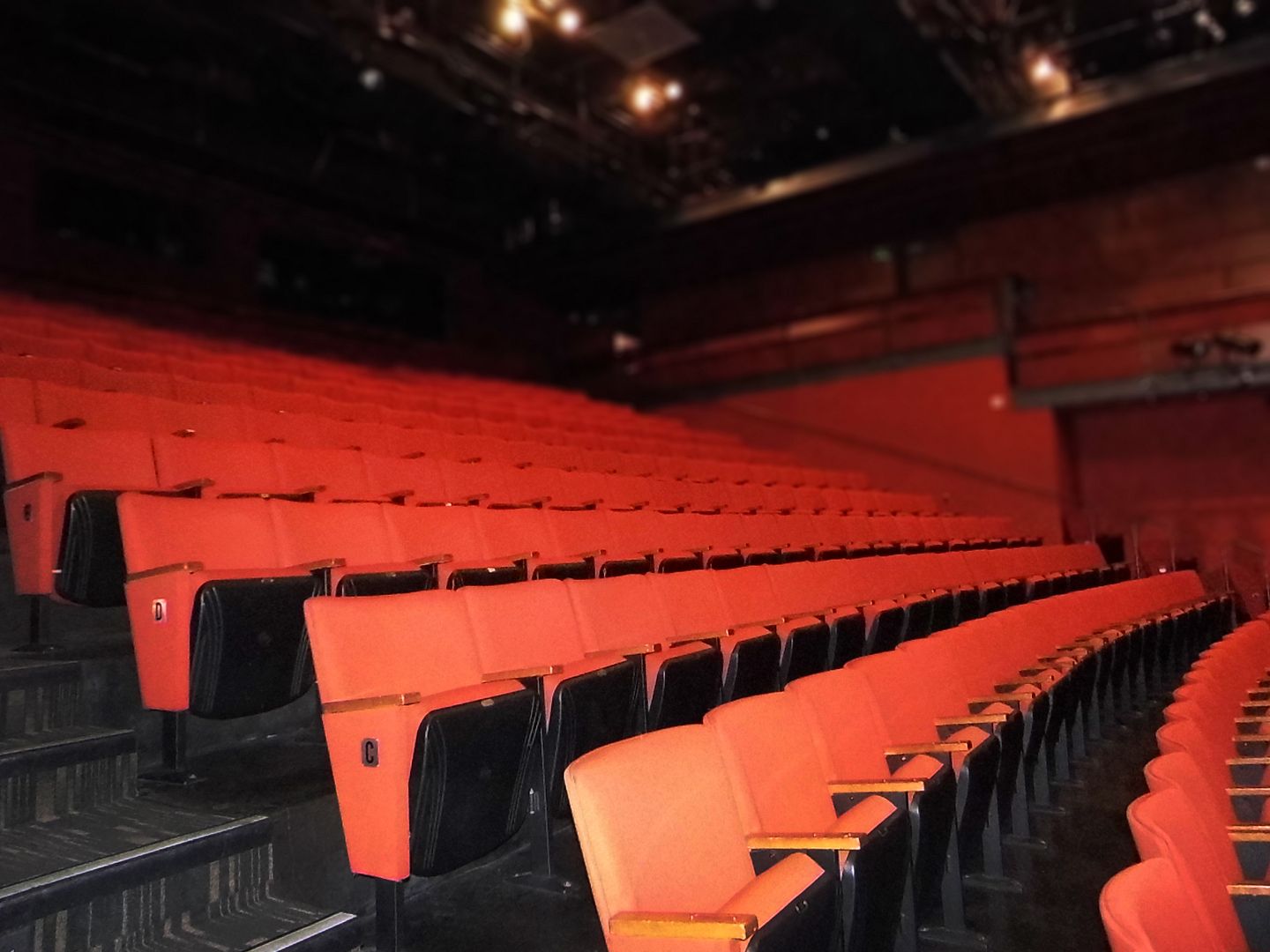 Though the original seating capacity was over 1,000, the house now holds 317 seats, arranged stadium-style.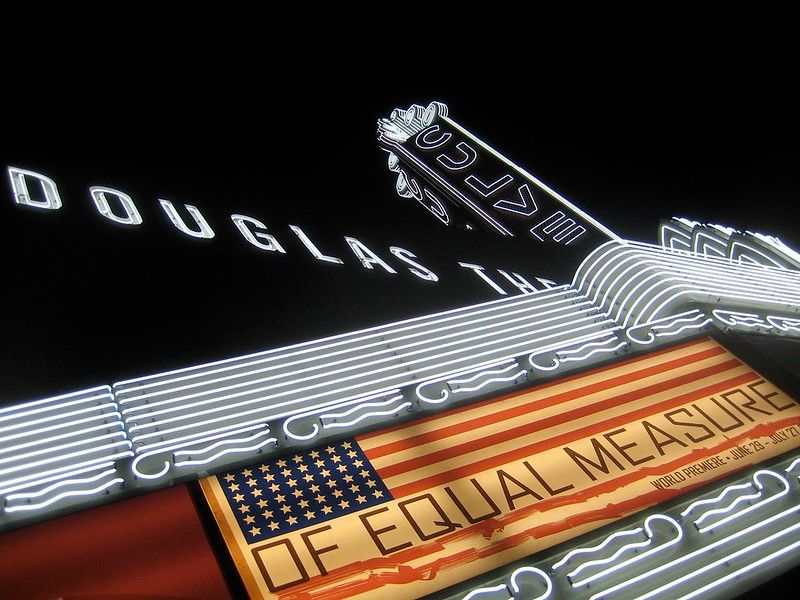 But hey, it's outlasted the Culver City Theatre (1915, demolished 1923) and the Meralta Theatre (1924, demolished 1983). And that's really something for the city nicknamed "
The Heart of Screenland
."
Plus, the Center Theatre Group offers some pretty cool and cutting-edge programming at the Kirk Douglas.
Though Douglas himself was heralded for his iconic movie roles, he said that his first love was the stage—and he wanted the opportunity to help support new and upcoming playwrights.
So, its
adaptive reuse
seems fitting, especially since Douglas got to grace the stage of his namesake theatre in 2009 for the autobiographical one-man show,
Before I Forget
.
Related Posts:
A Birthday Visit to the Heart of Screenland
Standing in the Shadows of Towers In Hollywood (Or, What Will Happen to the Fonda Theatre?)