Well, I called it.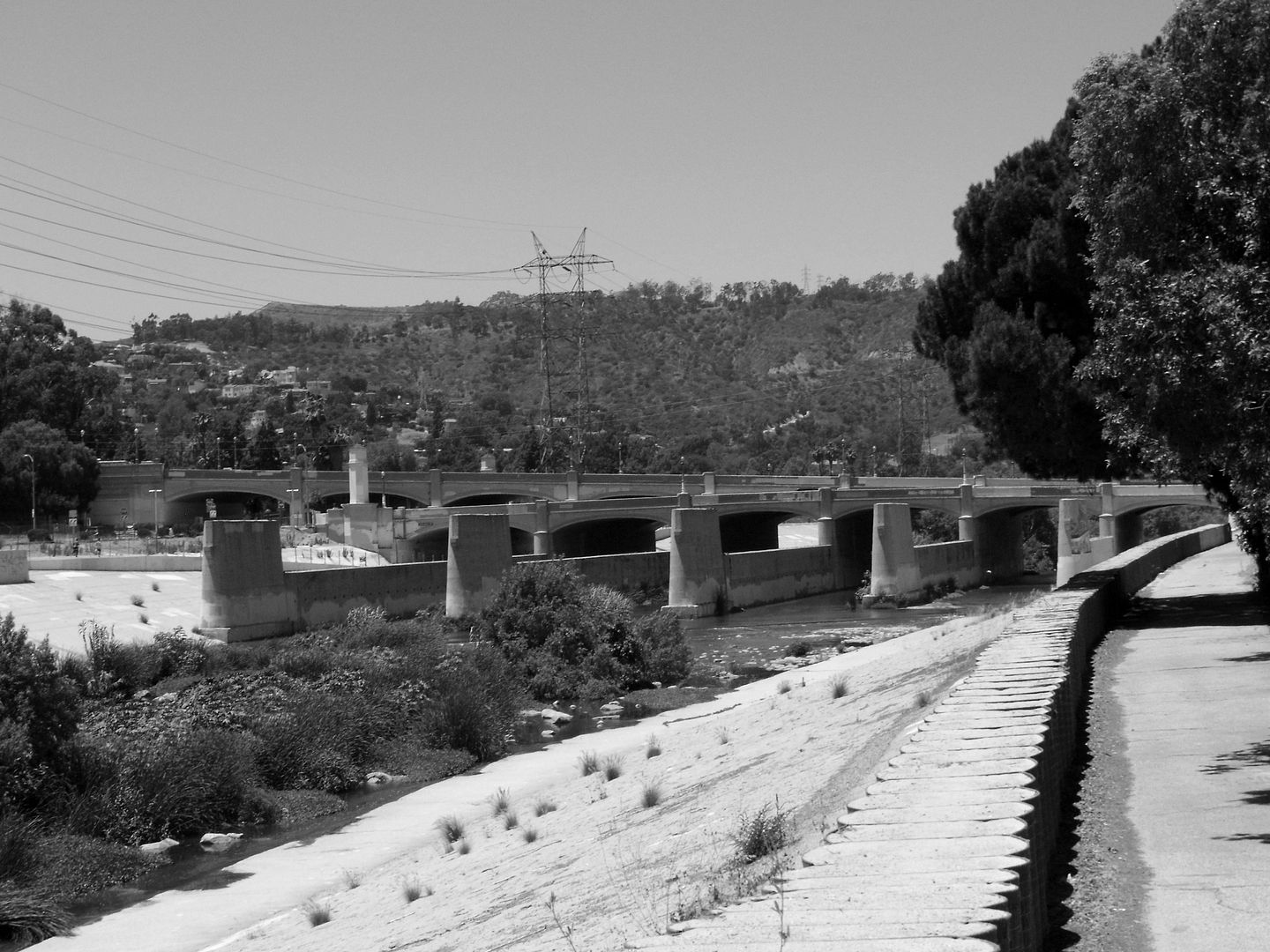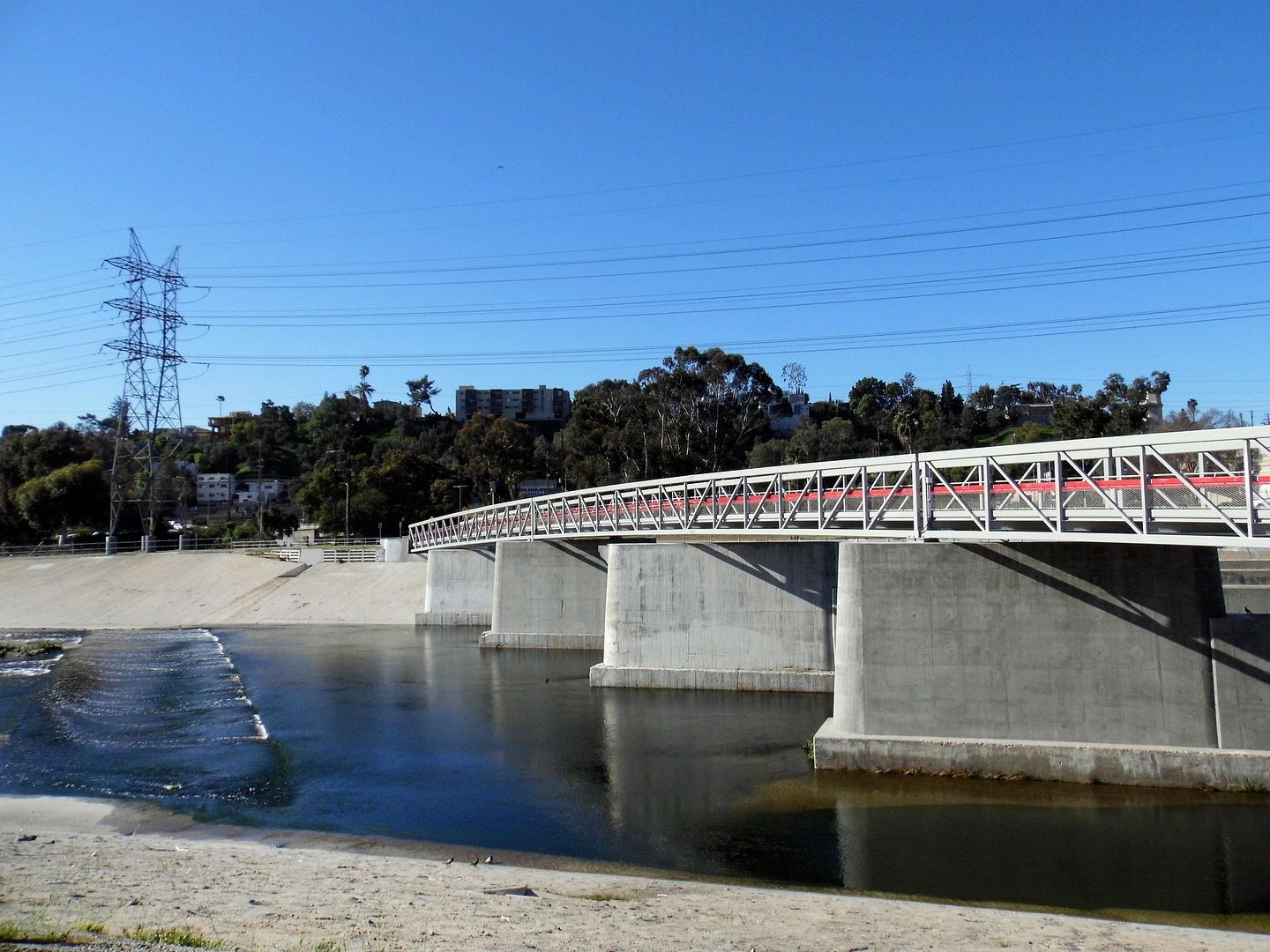 The parklet (or "pocket park") formerly known as
Red Car River Park
—dedicated all the way back in 2005—has been permanently closed as part of the new Glendale-Hyperion Bridge complex.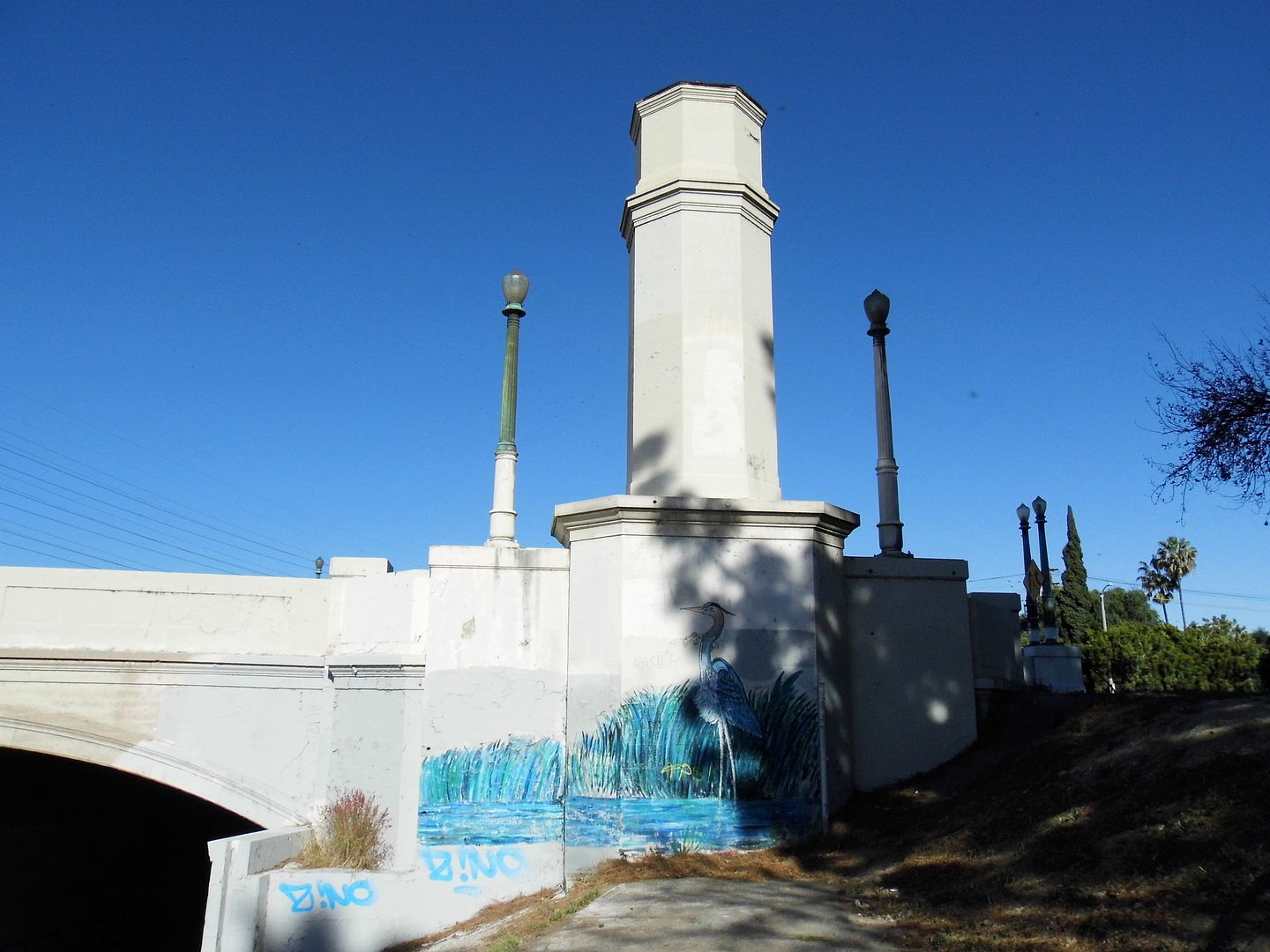 That's where the historic Glendale-Hyperion Bridge—the 93-year-old concrete arch bridge viaduct—connects Los Feliz with Atwater, as Hyperion Avenue gives way to Glendale Boulevard.
But what the area loses in a name, it gains in a brand-new pedestrian bridge—built atop the concrete footings of the former streetcar bridge that have been abandoned ever since Pacific Electric's Glendale/Burbank
Red Car
line stopped running in 1955.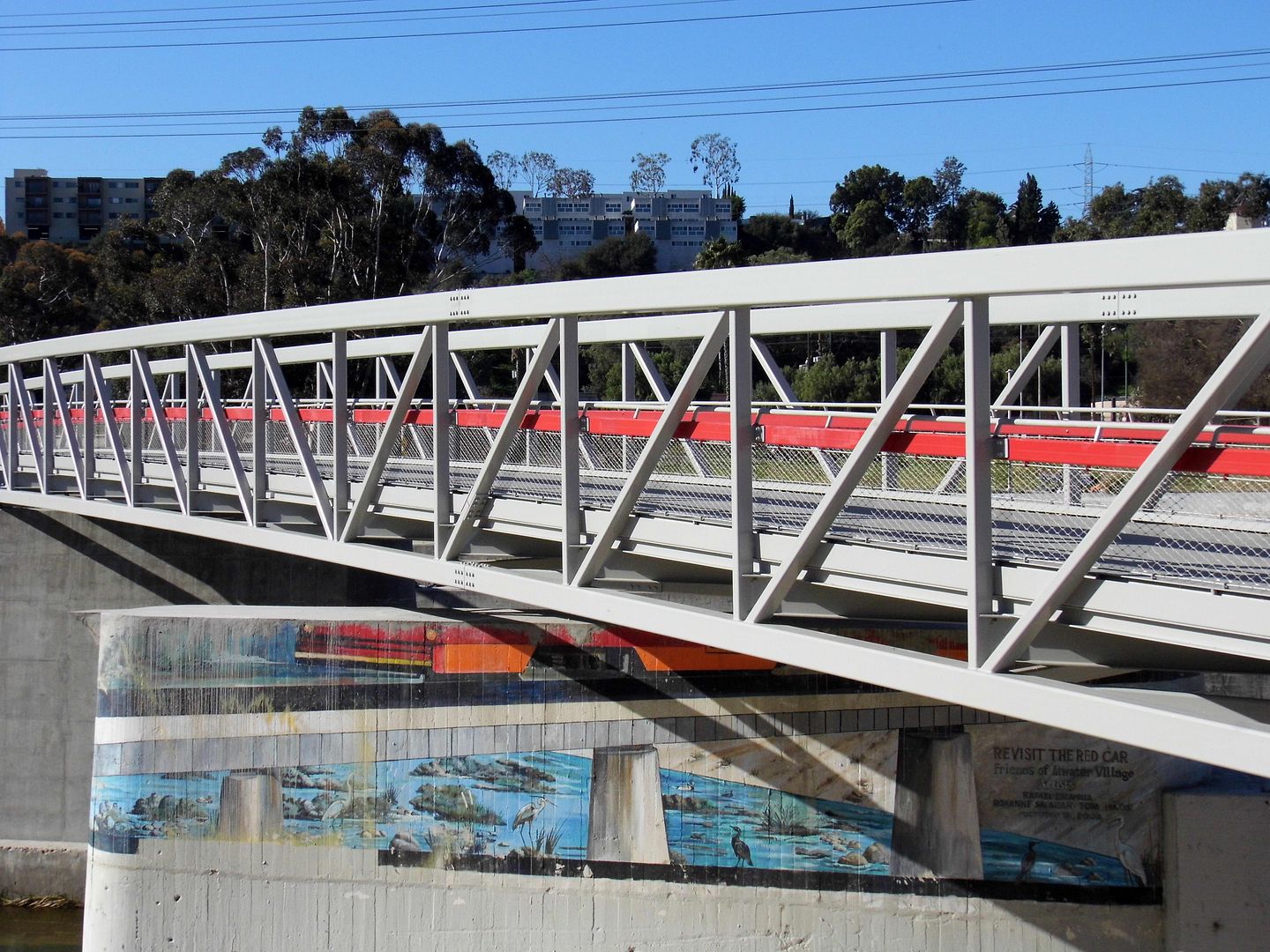 After chopping off the 2005 "Revisit the Red Car" mural by Rafael Escamilla, now those pylons are part of an entirely brand-new effort to connect both sides of the river and the communities that surround it.
The new bridge opened to pedestrians, bicyclists, and equestrians and their horses in January 2020.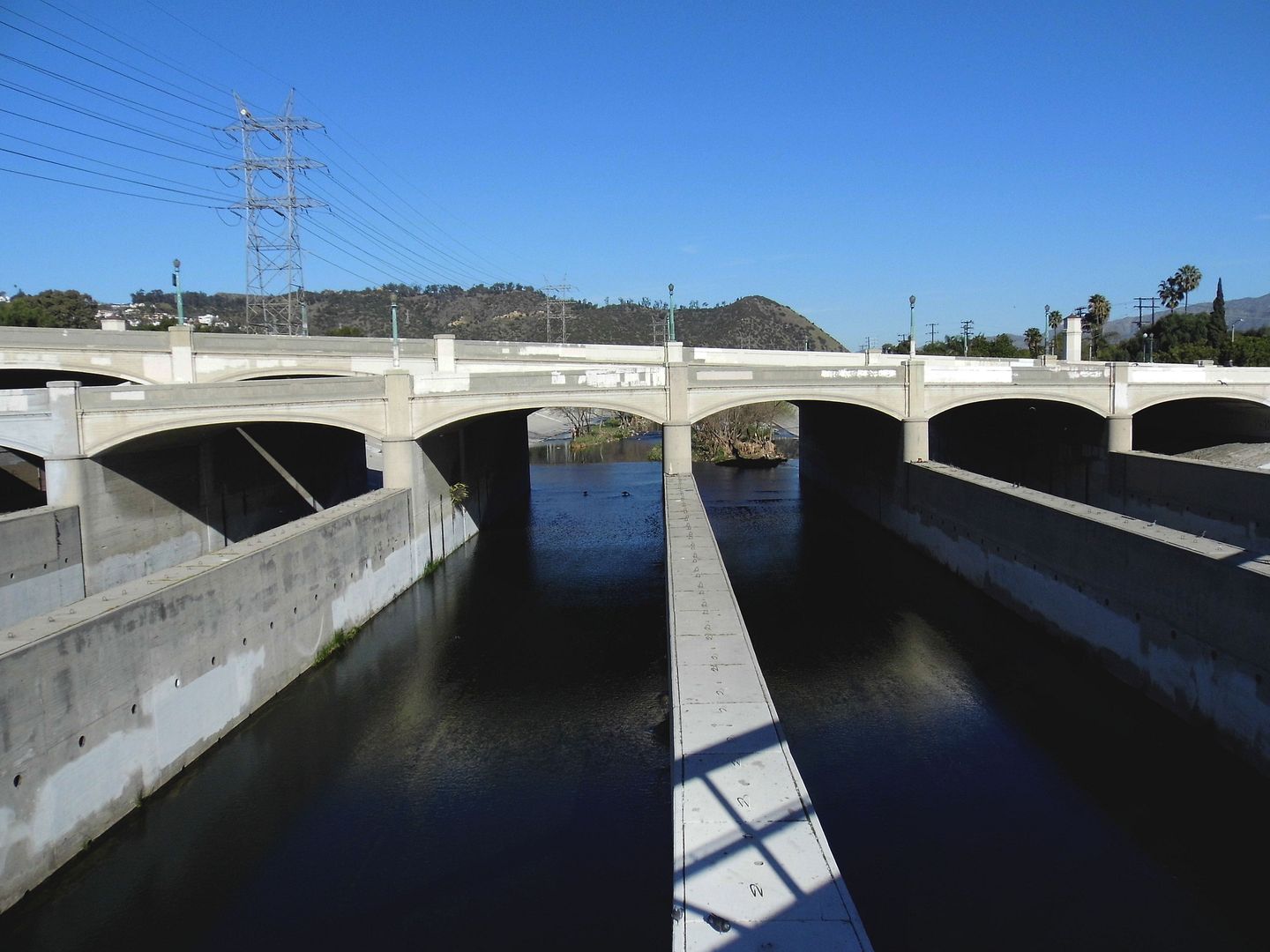 When I went to visit in late February, I mourned the loss of the park I once loved, with all of its delicious abandonment.
But then I realized that the new bridge afforded me an opportunity I'd never had before—and it wasn't just crossing the river by foot.
It was seeing the
LA River
from that new vantage point—from the middle of the river, up above, walking along the same exact path that the
Red Car
had once taken.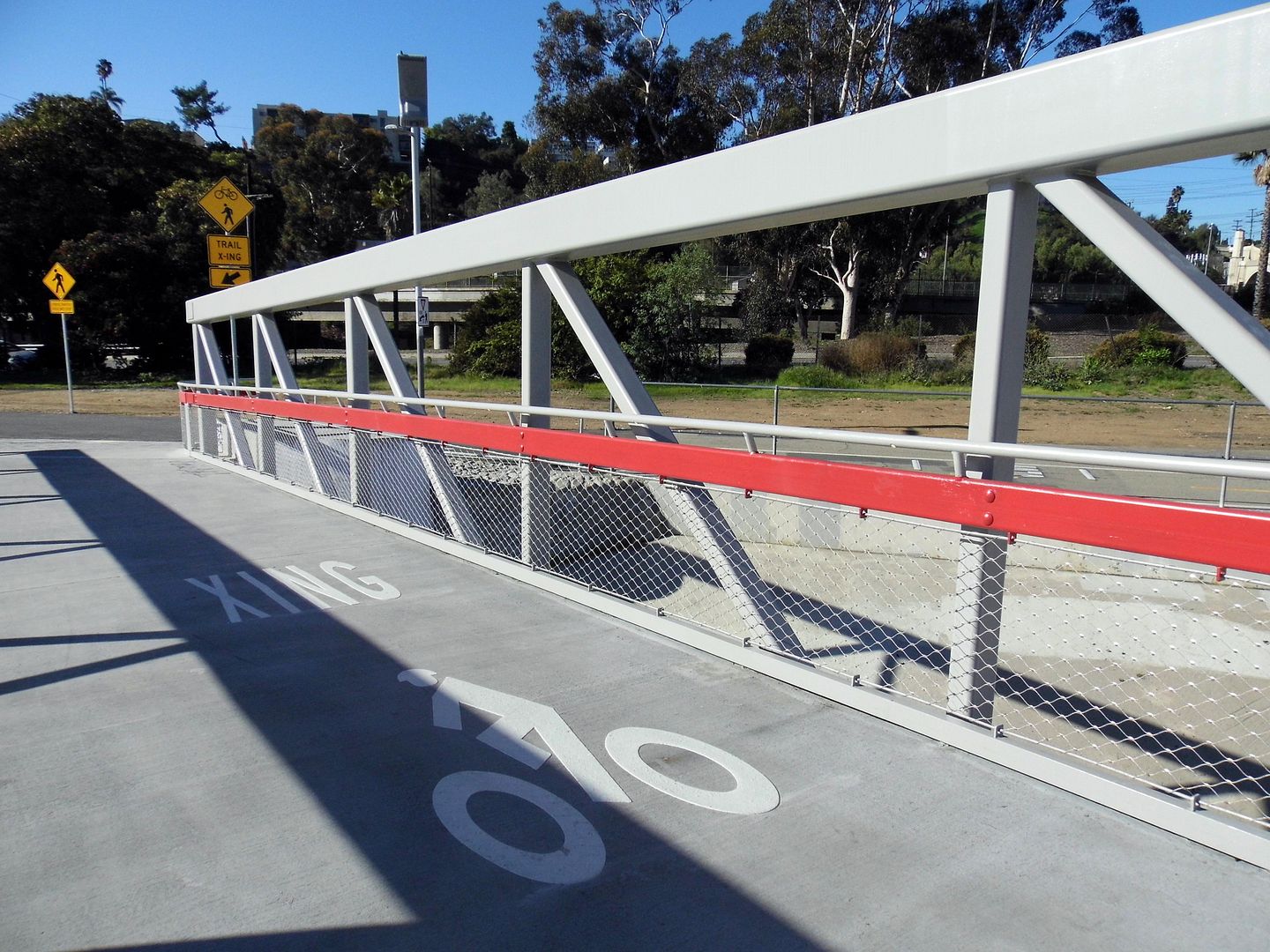 And when I got to the other side, it started to feel pretty special.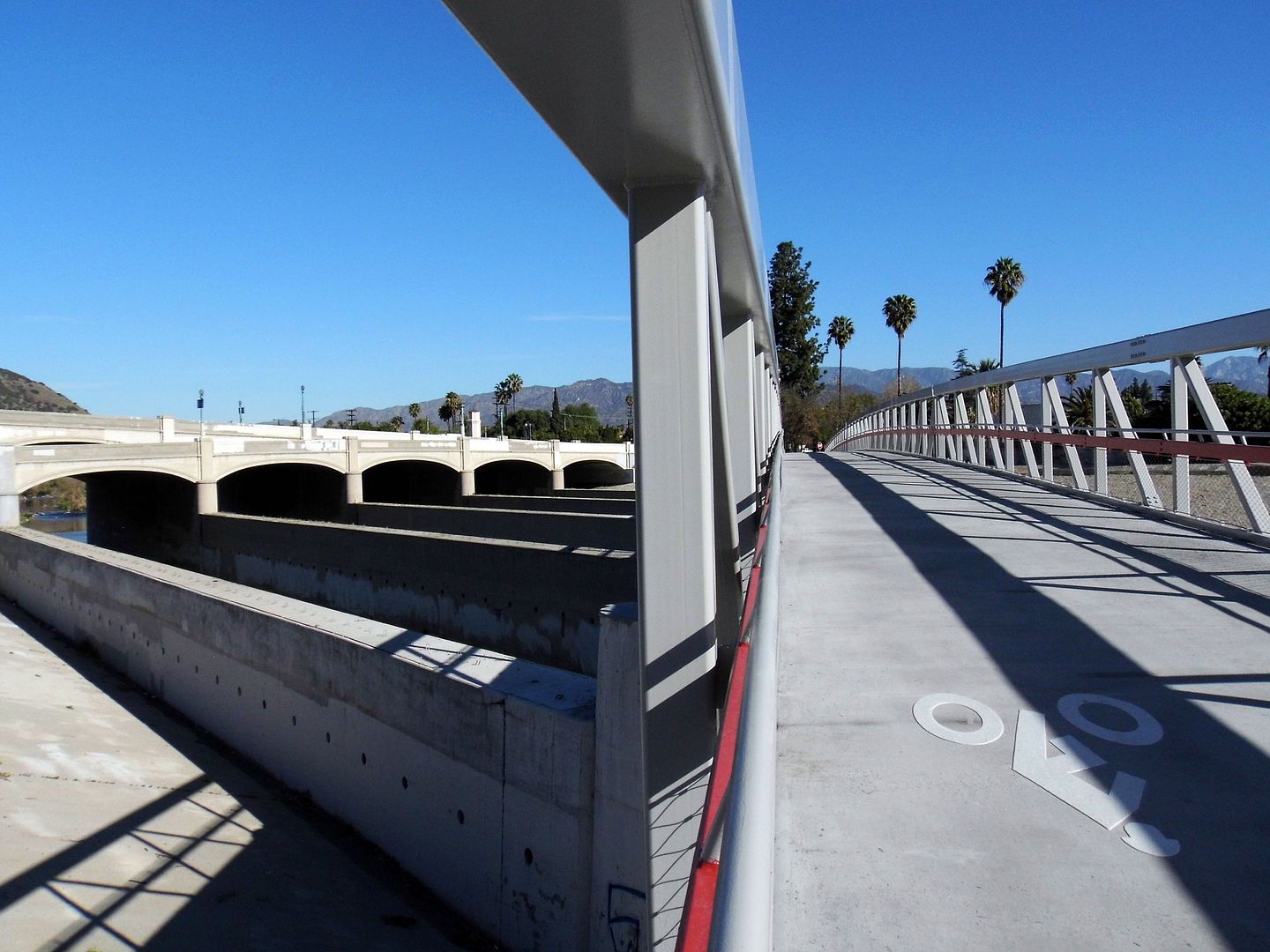 I'd never seen those old footings from the
west
bank of the
LA River
.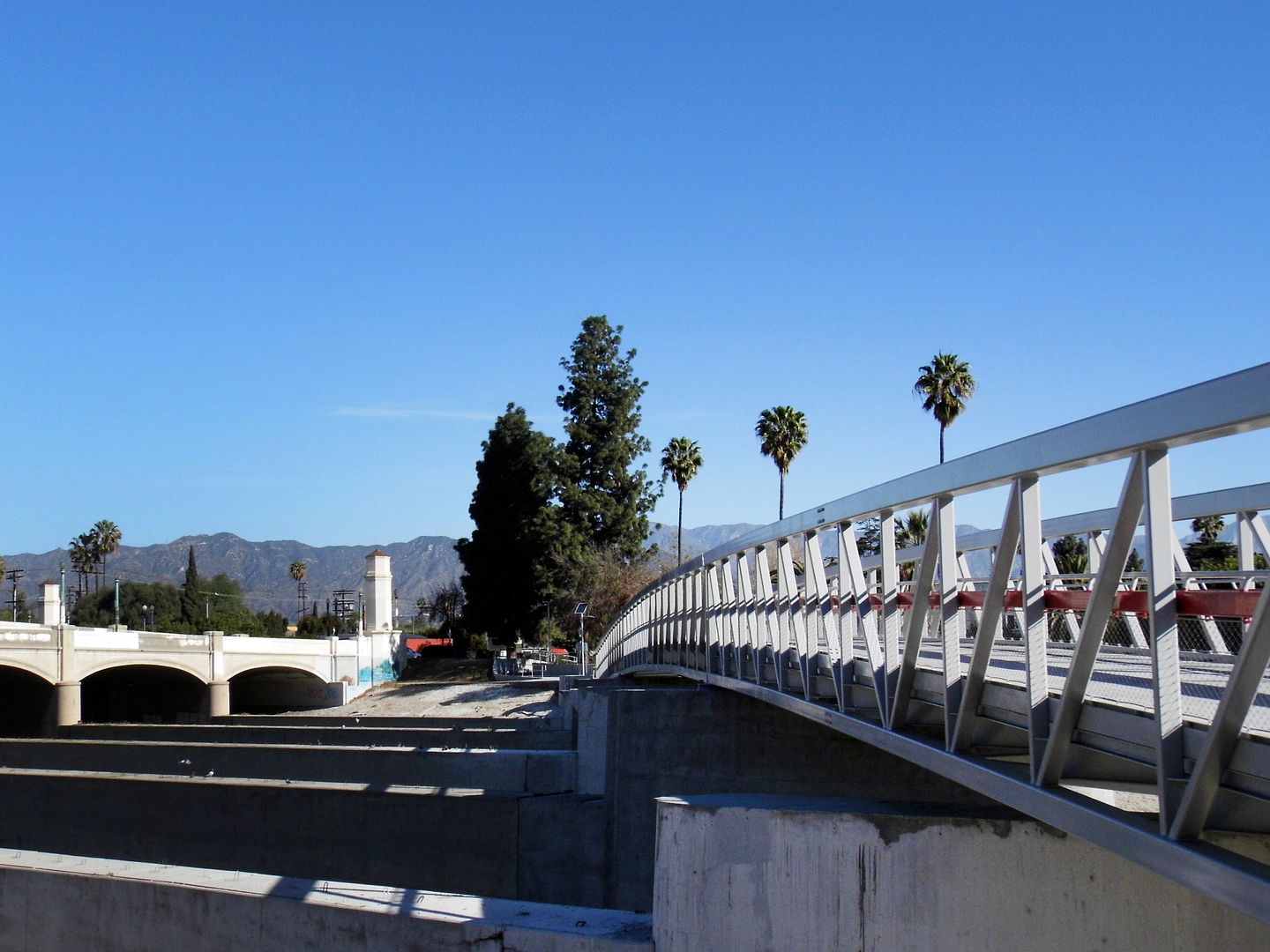 Like many other aspects of the City of Los Angeles, the river that runs through it can be confusing, hidden, and downright intimidating. So, anything that brings more people to the river—and to that favorite spot—is probably a very good thing.
The bridge supposedly honors the memory of the
Red Car
with its red racing stripes on either side—but that won't be obvious to most visitors here, I think.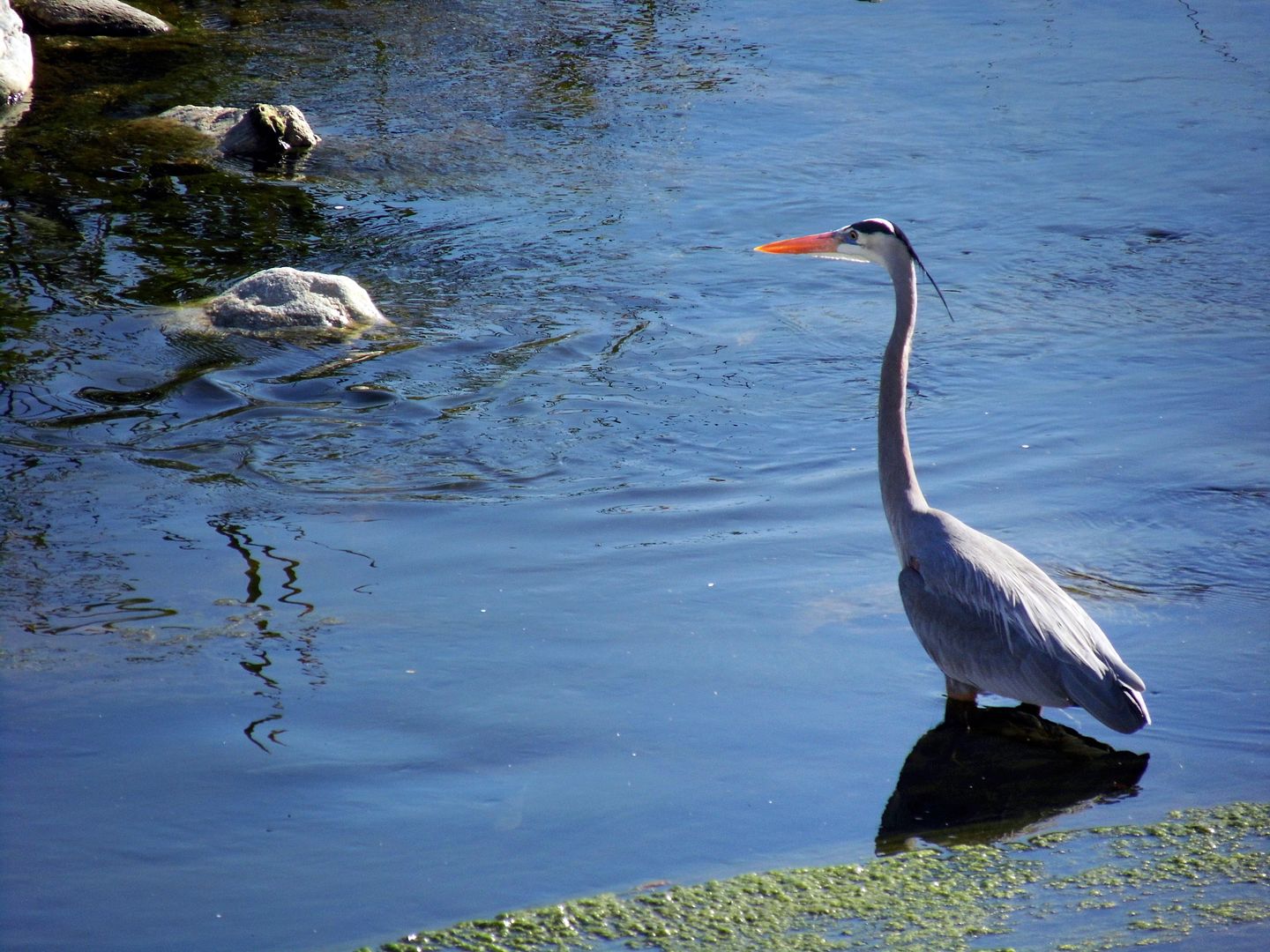 It probably won't matter much, as urbanity and concrete gives way to watershed and soft bottom—with great blue herons taking a dip and fish flopping around just under the surface.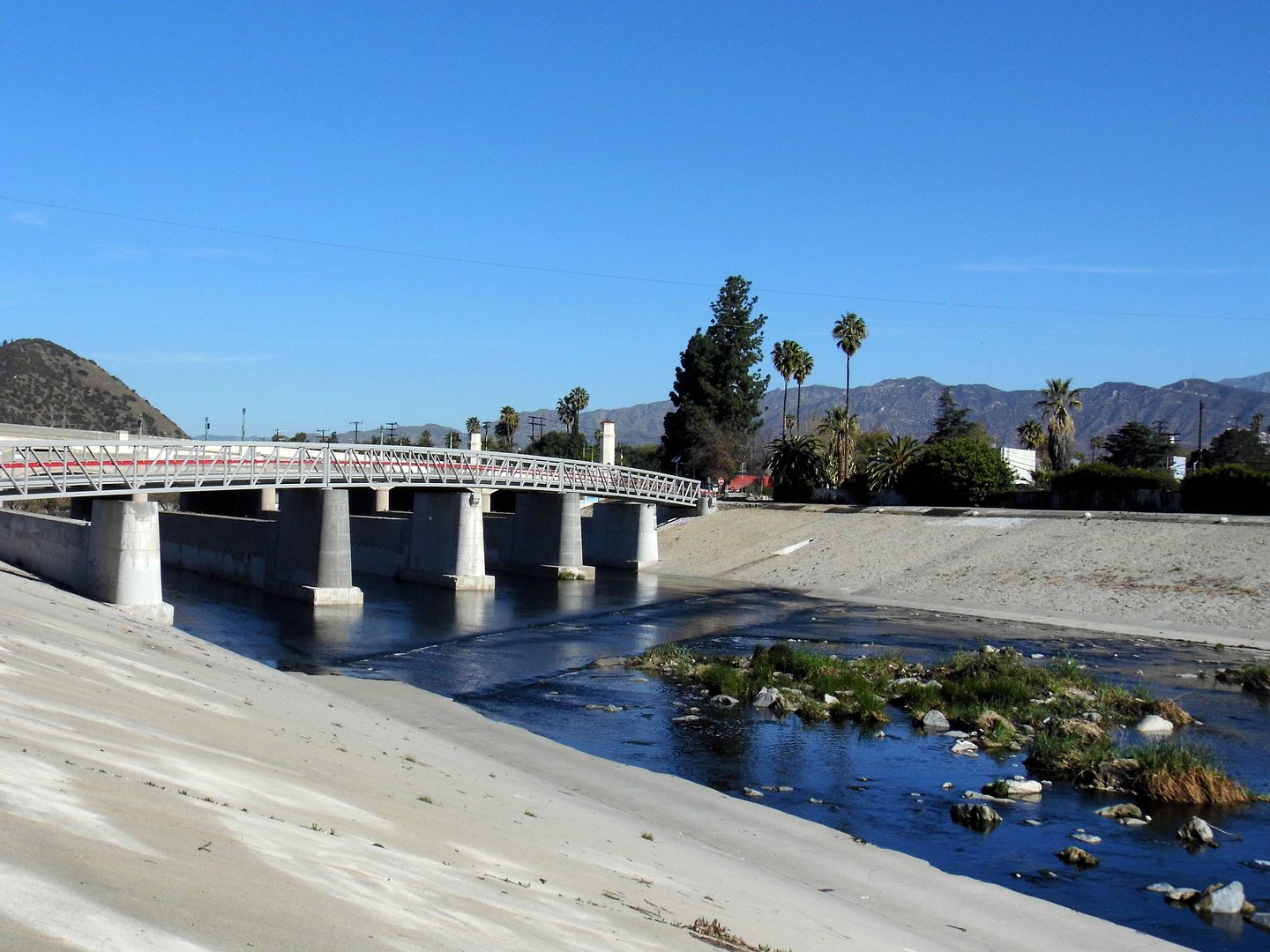 The bones of the old Red Car River Park were beautiful to me—but now they get to support new life and new vitality at this part of the river.
And I'll try to mourn no more.
Related Posts:
Photo Essay: The Ghostly Shadow of the Red Car (Updated for 2020)
Los Angeles River's Ugly Beauty