The other day, I offhandedly mentioned something about going to church. My friend said, "Yeah, right—
you
in
church
."
But it's true: Although I consider myself a recovering Catholic, I end up in churches quite a bit.
In fact, one of my favorite buildings is a church. And it was designed by one of my favorite architects.
The Crystal Cathedral in Garden Grove, California was designed by the firm of
Philip Johnson
/John Burgee Architects at the behest of Garden Grove Community Church's Robert H. Schuller, a Protestant televangelist known for his weekly "Hour of Power" TV show, which broadcast from there until June 2013.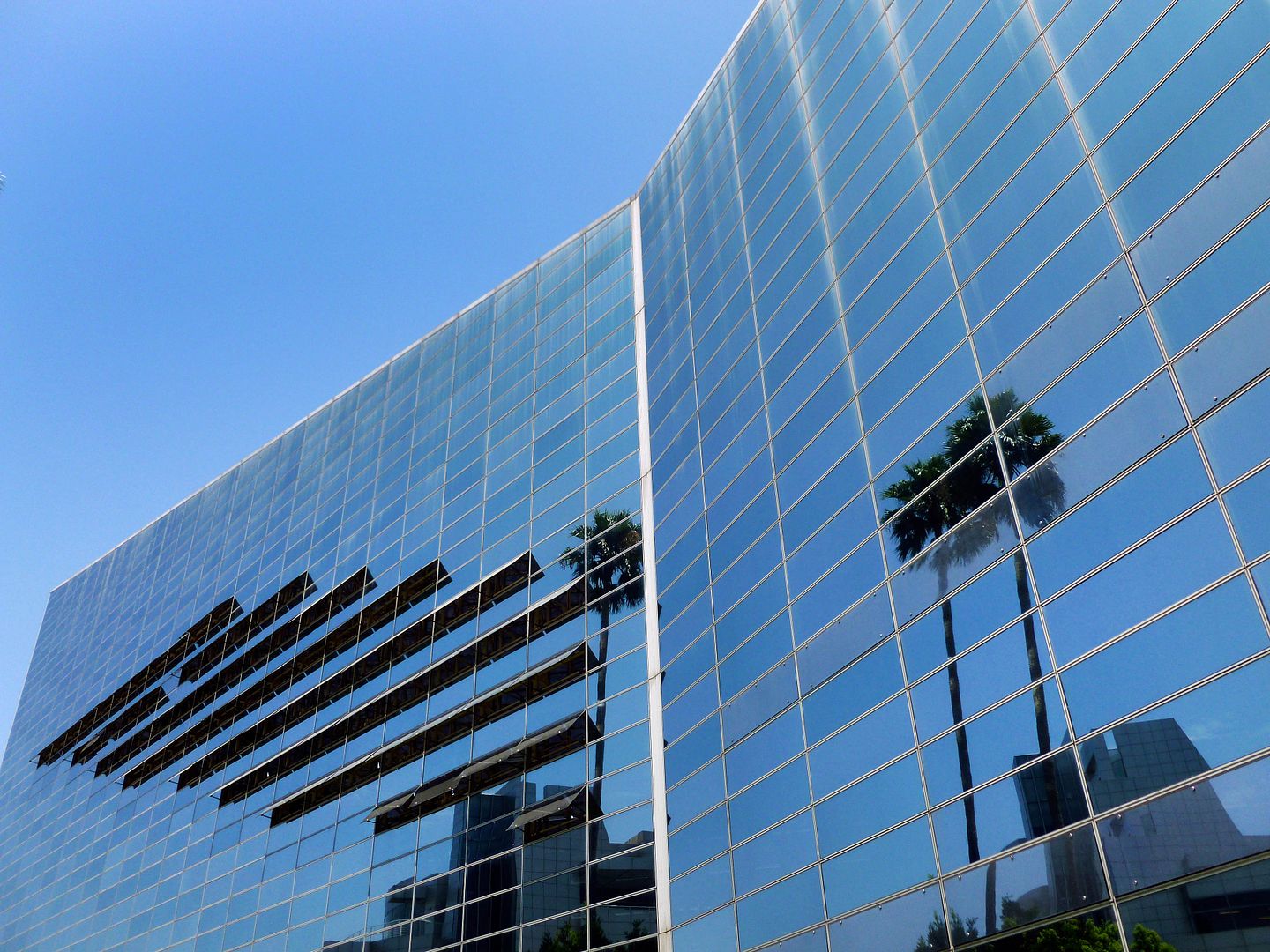 circa 2011
Upon its completion in 1980, the home of the megachurch (a Reformed Church in America affiliate) was "the largest glass building in the world." Surely a skyscraper has supplanted it by now.
But it still houses one of the
largest musical instruments in the world
—a 293-rank, 17,106-pipe mish-mosh that incorporates a large Aeolian-Skinner pipe organ (originally built in 1962 for
Avery Fisher Hall at Lincoln Center
, another Philip Johnson-affiliated project) and the Ruffatti Brothers-manufactured organ from the church's previous sanctuary.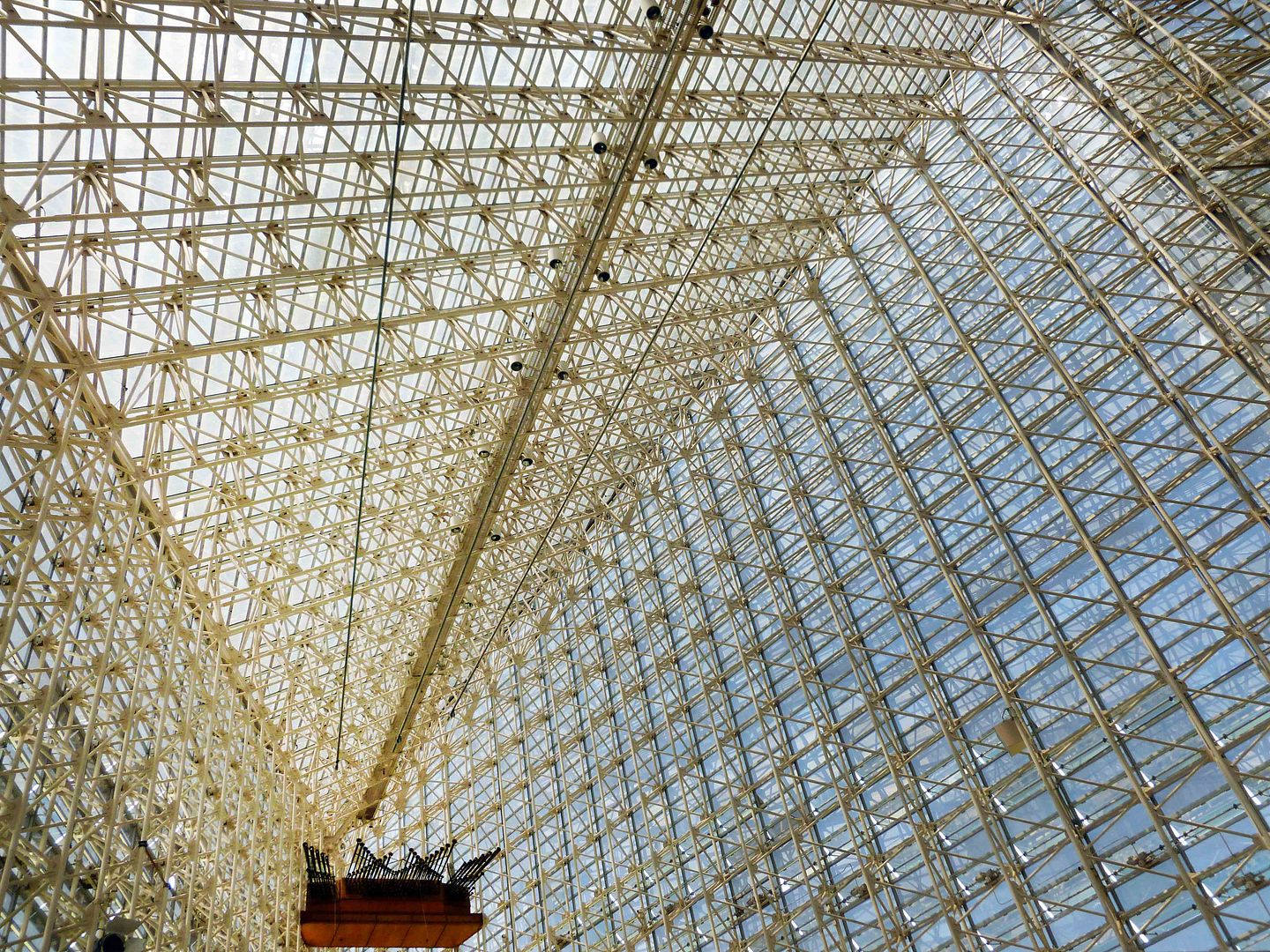 Inside was something like a giant greenhouse—its 11,000 glass panes turning the sanctuary into a hotbox, with no A/C for relief. (Recently, perforated aluminum panels were added to shade the congregation, with an HVAC system added for cooling.)
The 18-story, 236-foot Prayer Spire (a.k.a. Crean Tower) was added in 1990. (That might actually be my favorite part.) It was also designed by Johnson, who upon its dedication
said
that it was a "tower built of light... that celebrates the sun."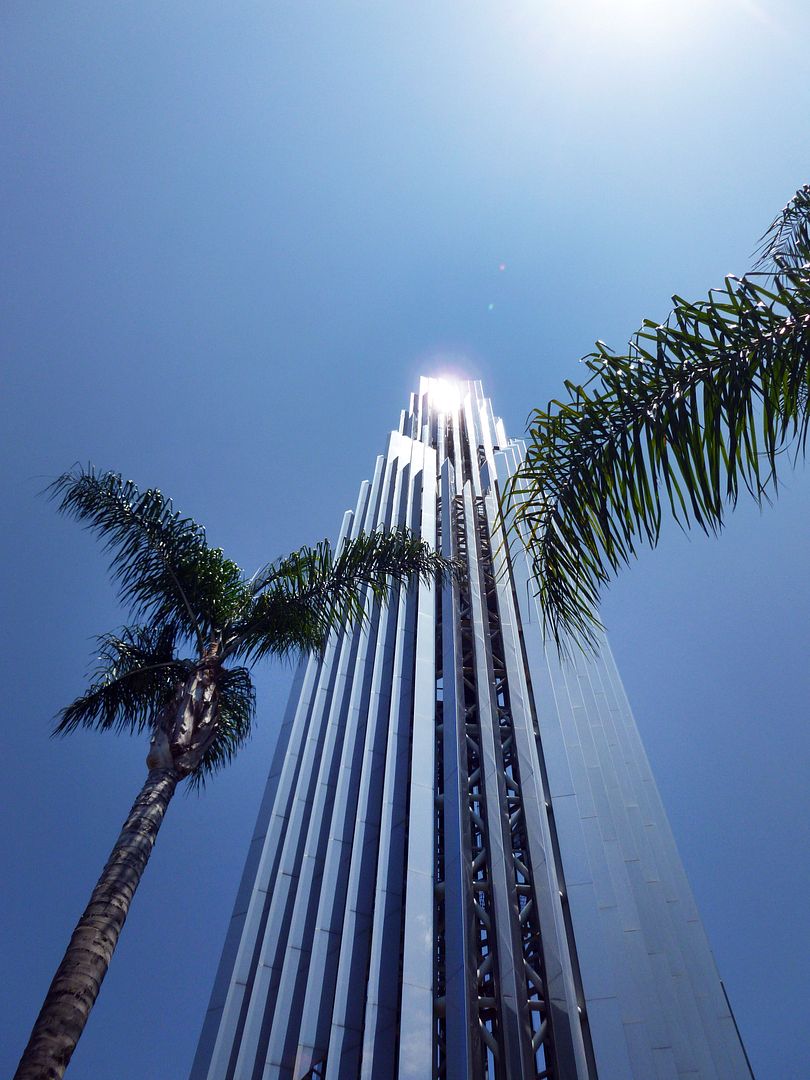 circa 2011
Now, the Roman Catholic Diocese of Orange County owns Crystal Cathedral—and has renamed it "Christ Cathedral," reconsecrated as such on July 17, 2019.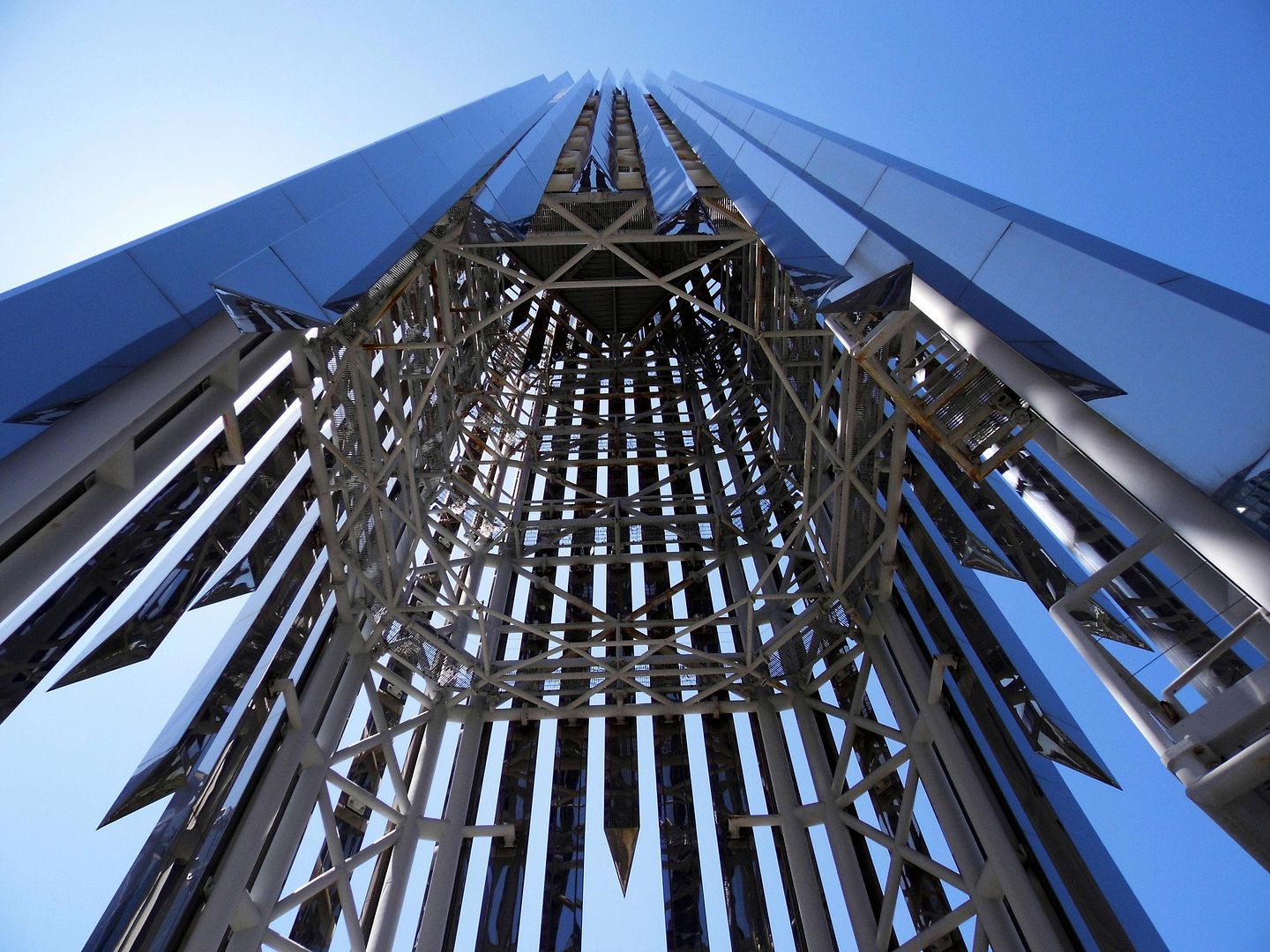 Crystal Cathedral Ministries had filed for bankruptcy back in 2010, but "Hour of Power" still airs—just from a new location, Shepherd's Grove in Irvine, CA. It's now hosted by Robert H. Schuller's grandson, Bobby.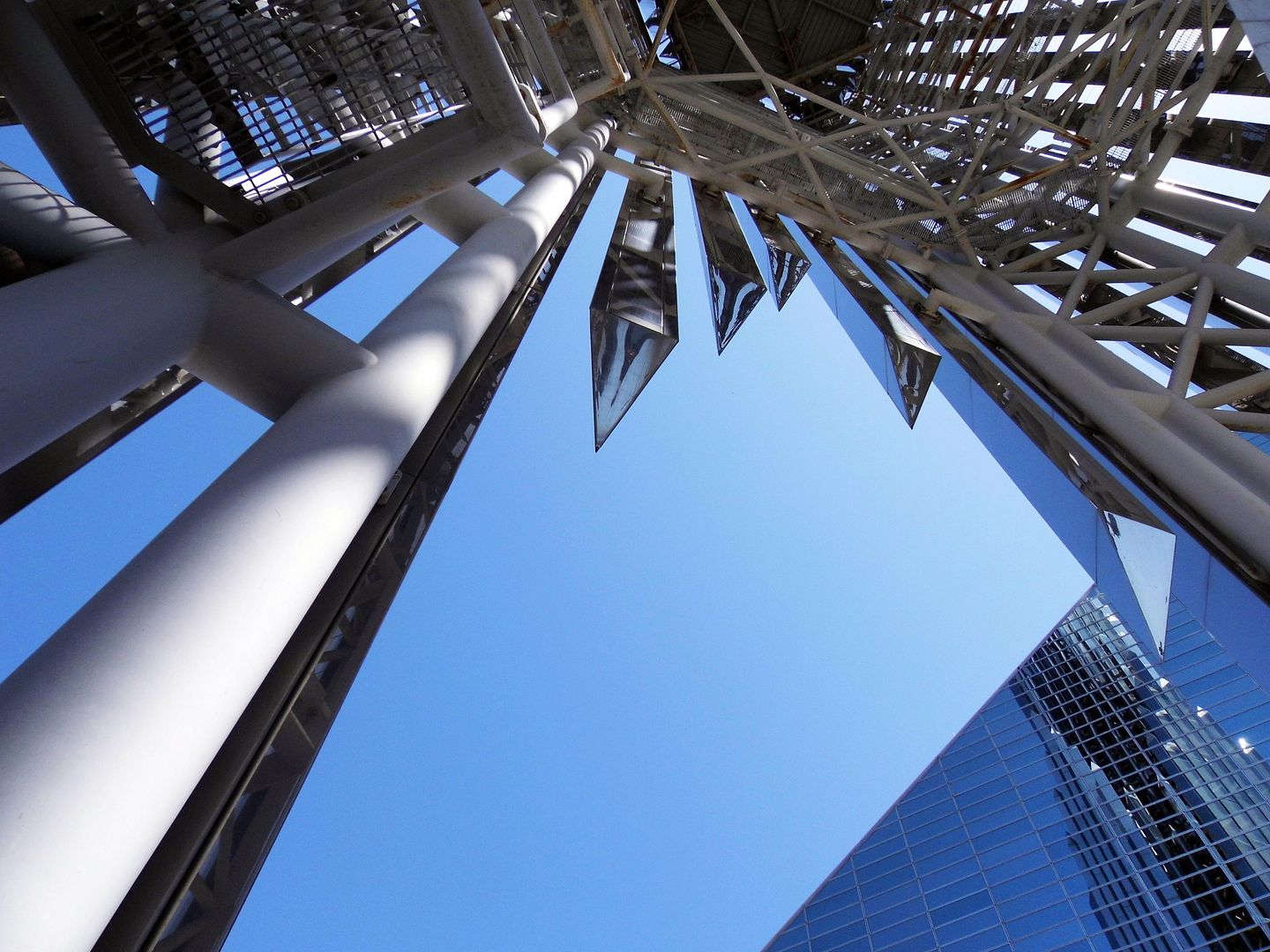 Crystal Cathedral wasn't the first home for "Hour of Power" anyway. That was the Neutra Sanctuary (now called the "Arboretum") a "drive-up" church designed by
Richard Neutra
, completed in 1961. It could accommodate 500 cars—plus a non-motorist, "walk-in" congregation inside the church.
"Come as You Are in the Family Car!"
they'd say.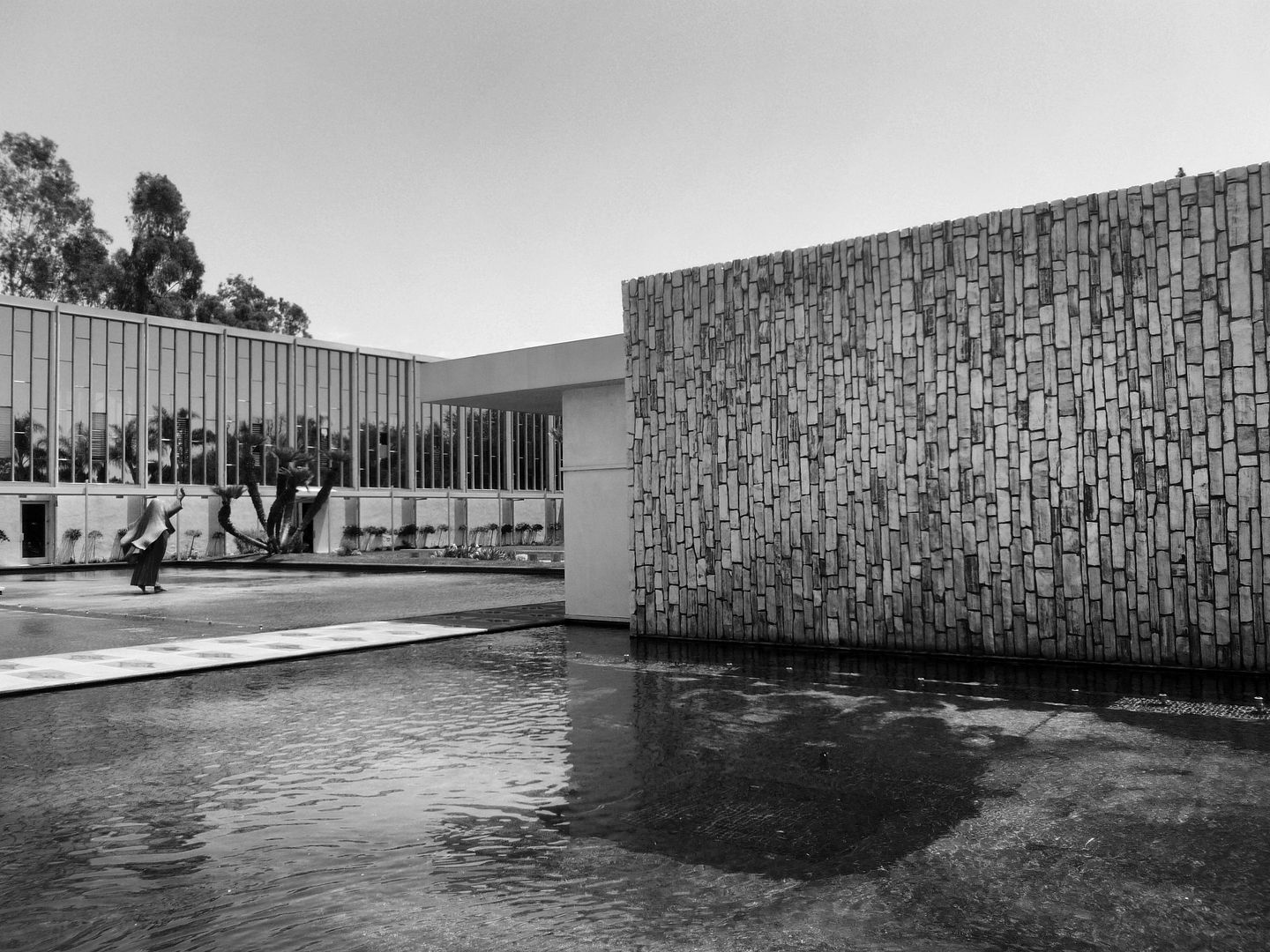 It was somewhat of an homage to the congregation's early days, when Schuller awaited the construction of a permanent home and, in the meantime, rented out the Orange Drive-In (now demolished) in Orange, CA for Sunday services. He preached from the roof of the snack bar.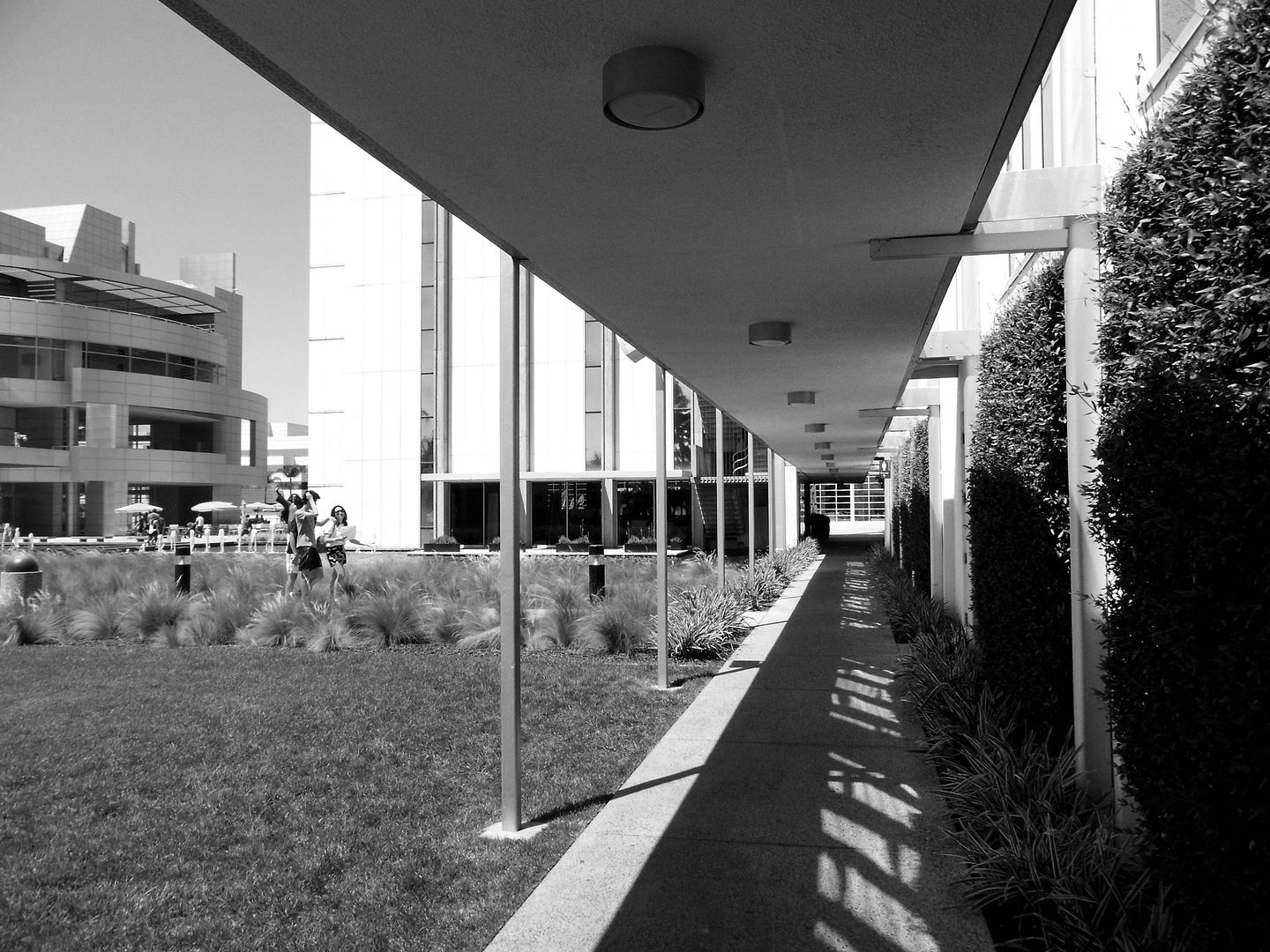 By 1958, the church offices were housed in low-slung buildings on the 34-acre campus, now known as the Large and Small Galleries.
Also designed by Neutra, they still look out onto the gardens and water features (though they now serve as conference and community meeting rooms).
But by 1967, Reverend Schuller needed
more
offices and Sunday School classrooms—so he called up his old friend Richard Neutra.
Neutra's 13-story Tower of Hope was added to the drive-in's north side in 1968—designed with the help of Richard's son Dion Neutra and with bells reportedly donated by
Walt Disney
.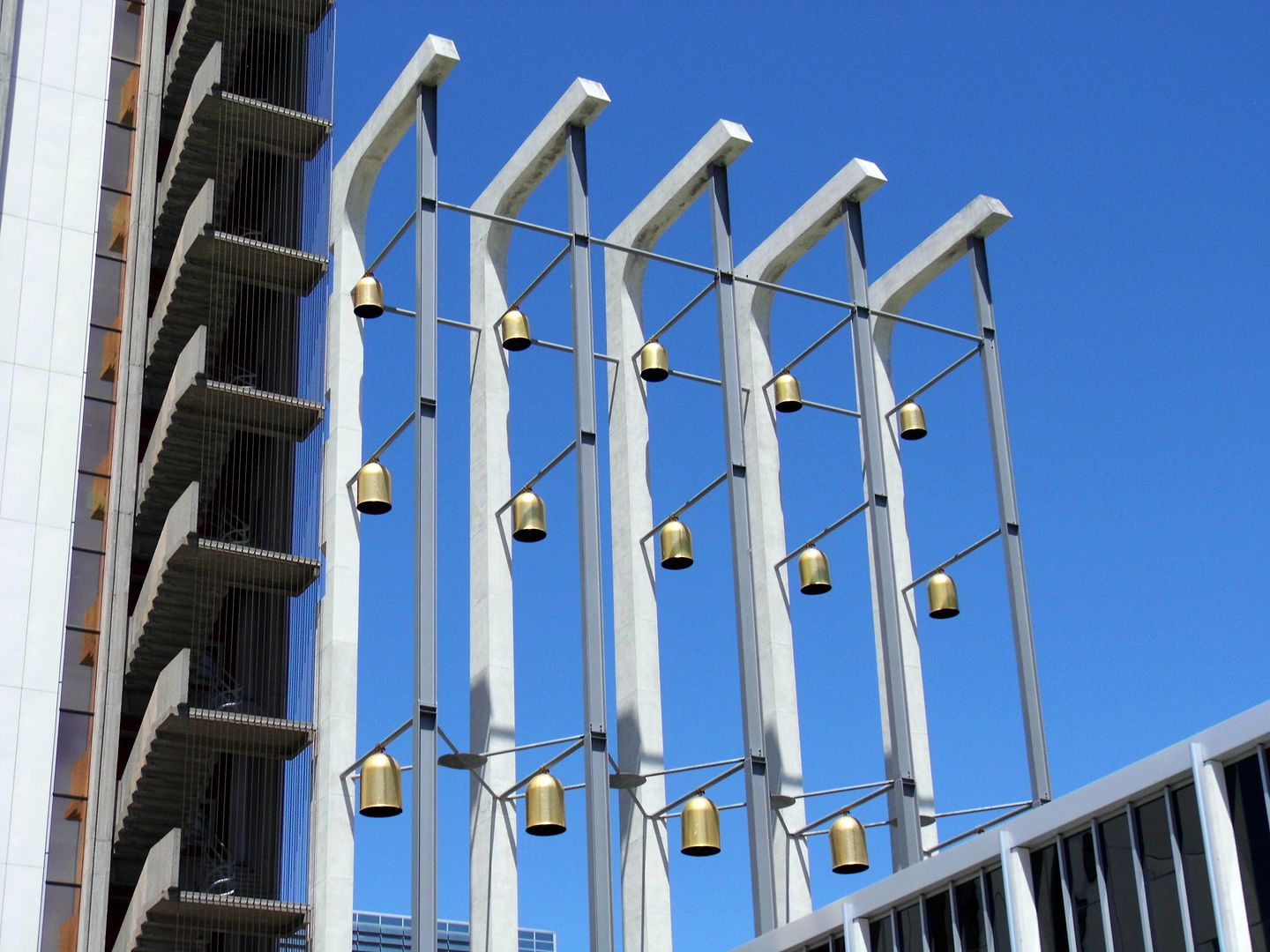 At the time, it was Orange County's tallest building (though that distinction now belongs to the 520 Newport Center building in Newport Beach, CA).
It's unusual for the Catholic Church to engage in adaptive reuse—but, in this case, repurposing the Crystal Cathedral was a lot cheaper than building a new one. And Orange County's Catholic congregations had outgrown any existing church building.
That means that in order to become "Christ Cathedral," the diocese had to add a few hallmarks of Catholicism—the Stations of the Cross, a Carrara marble altar and baptismal font from Italy, some medieval art, and so on.
It still doesn't evoke the Catholicism of yore—the kind I grew up with—but maybe that's a good thing.
And not everybody loves the Crystal Cathedral as I do. But in the realm of historic architecture, it's still pretty new.
It might not be until, say, the year 2030 before anyone else takes it seriously.
Related Posts:
Photo Essay: Neutra's VDL II Studio & Residences
Walk Softly and Carry a Plastic Scraper
Photo Essay: Rising to the Top of the West