Every time I go to Las Vegas, I find myself mourning for the Vegas I never knew, the Vegas that had already been imploded by the time I first arrived, the Vegas that continued to be imploded between each and every visit.
It was only recently that I realized that the Sahara, built in 1952 as the sixth such resort on the Strip,
still
existed—though it had been renovated beyond nearly all recognition, in 1959, 1963, 1978, 1996, and finally in 2013–14, when it was rebranded the SLS by its new owner, SBE Entertainment.
In fact, I'd
been
to Vegas while the Sahara was
still
the Sahara—in fact, staying across the street at the
Stratosphere
(now itself rebranded "The STRAT") and later at the Wynn and at Caesar's, farther south down the Strip. By then, the Sahara was only attracting "low-rollers" and budget-conscious families.
Once I realized my error earlier this year, I booked a room at the SLS, hoping to catch some glimpse of the old Sahara.
I didn't realize then that by the time I would be checking in, the old SLS would be transitioning into the new Sahara.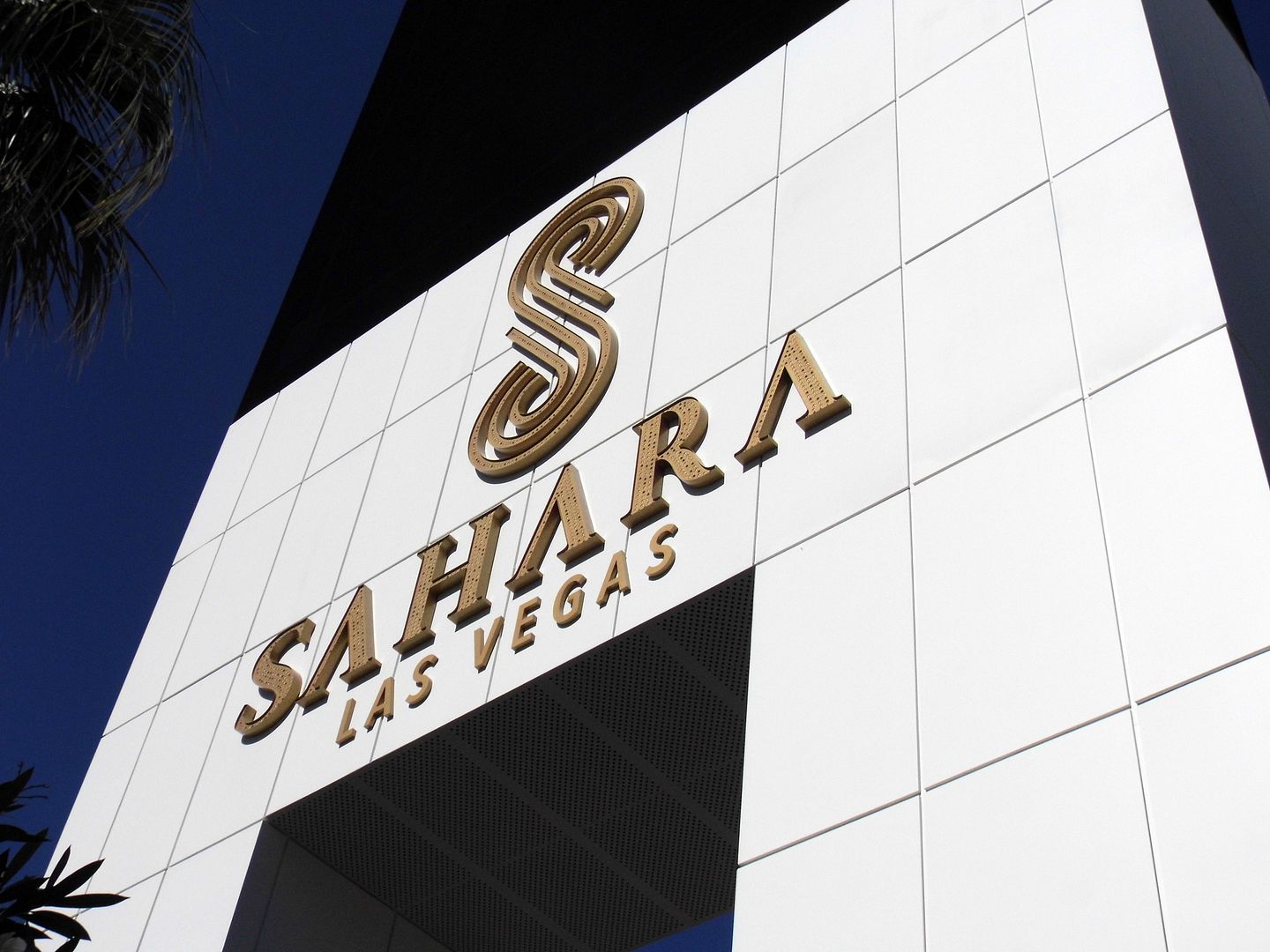 I knew it wouldn't be the Sahara that I'd missed out on...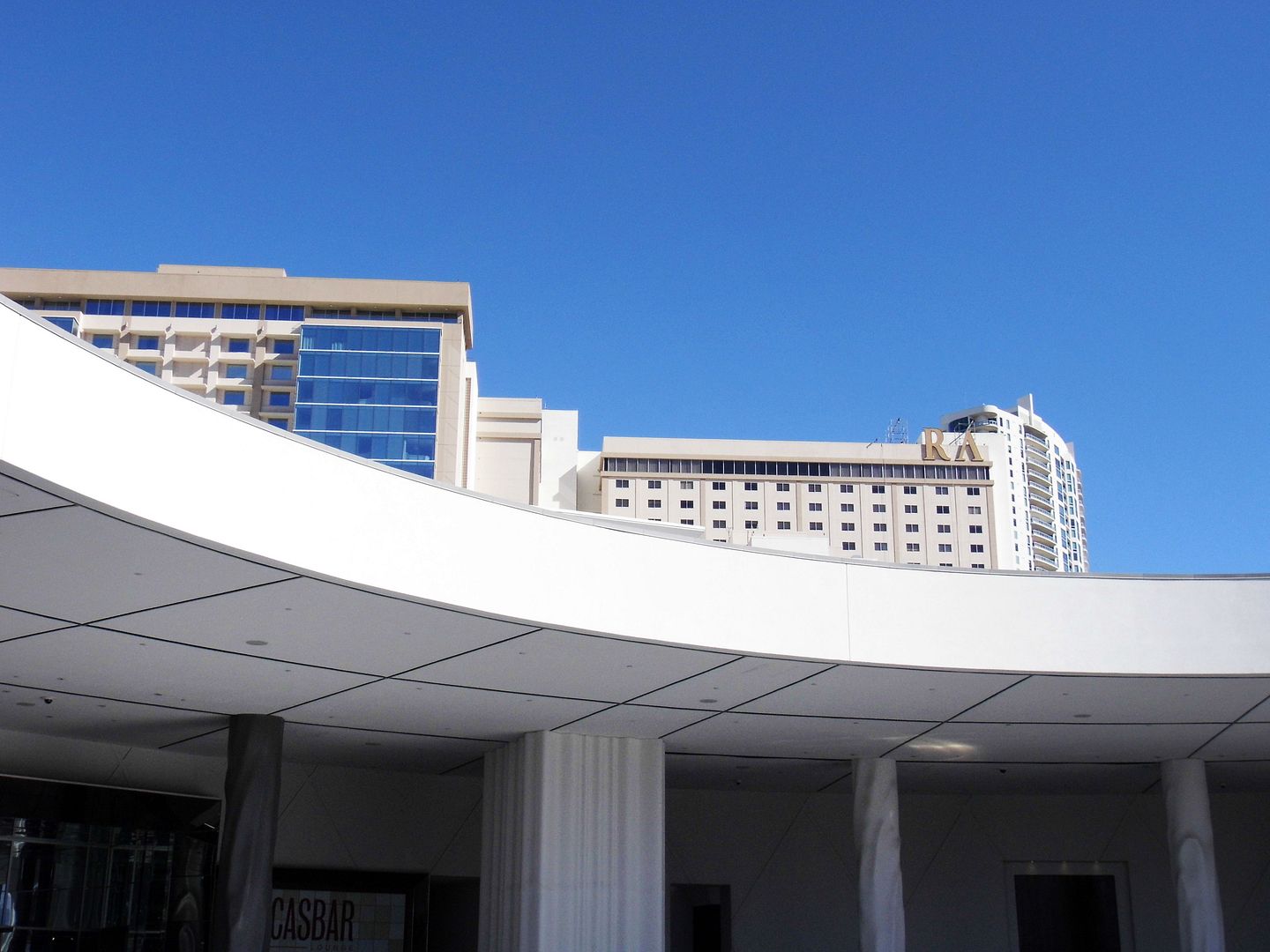 ...but I was glad for the change in branding and design by its current owner, The Meruelo Group.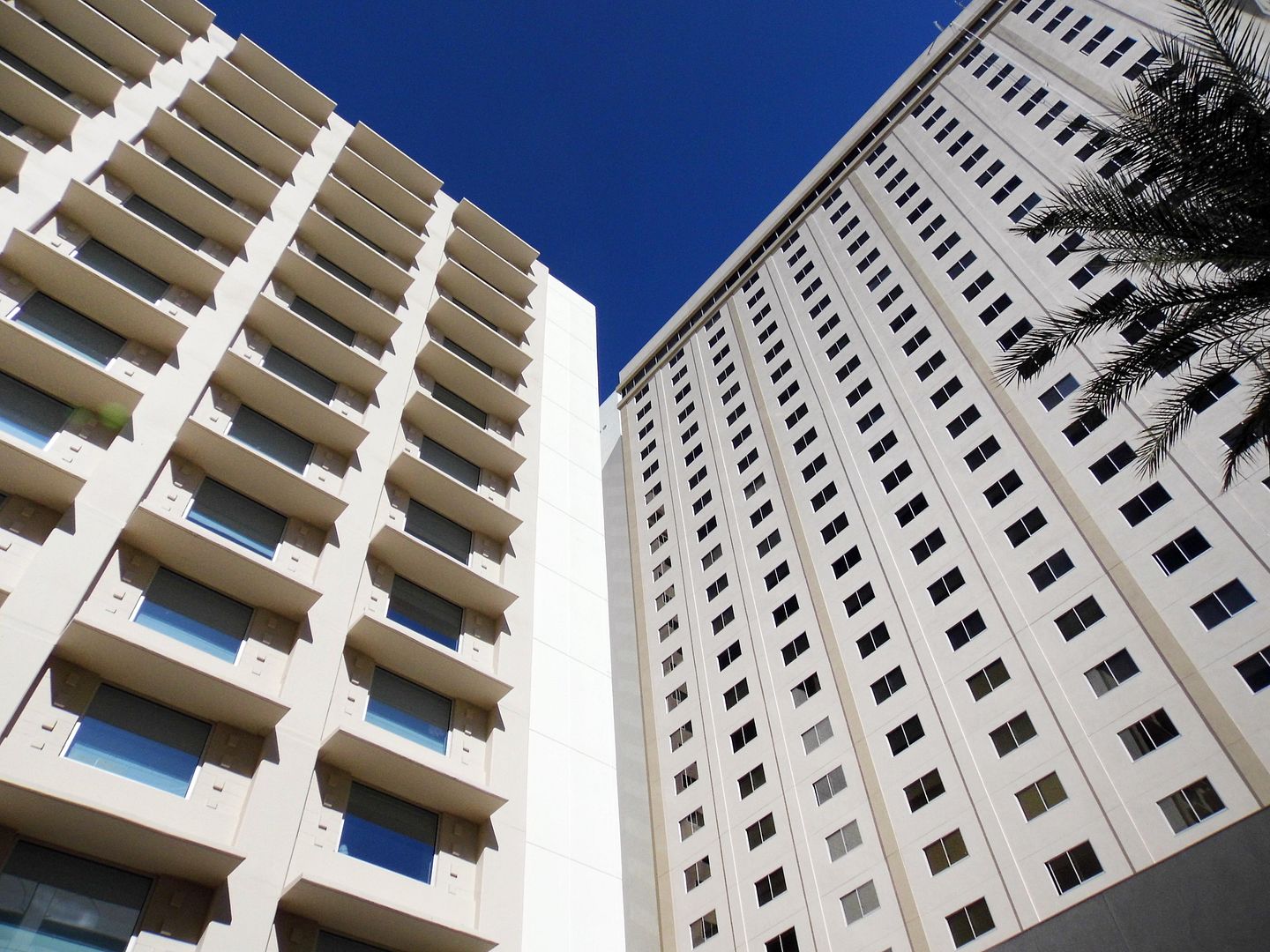 While the towers that were designed by Martin Stern, Jr. and added in 1959 and 1963 are still there, with still some tiny suggestion of a Moroccan theme...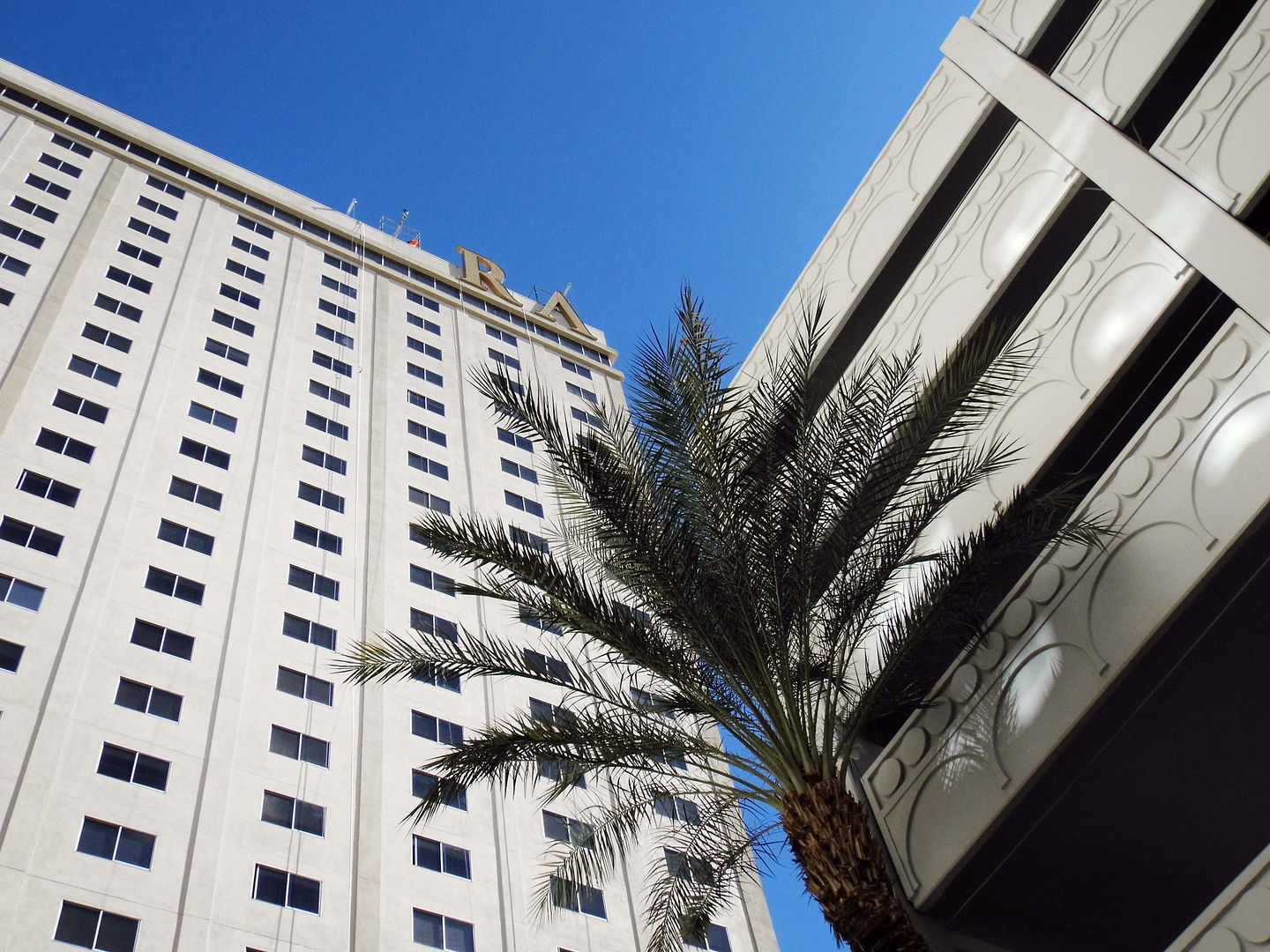 ...but no longer any references to Tunis, Tangiers, or the rest.
When my driver was dropping me off for the first time, having picked me up from the airport, I noticed that we passed a working crew trying to hoist a huge letter.
My luggage still in tow, I climbed up to an upper level of the parking structure to get a better view.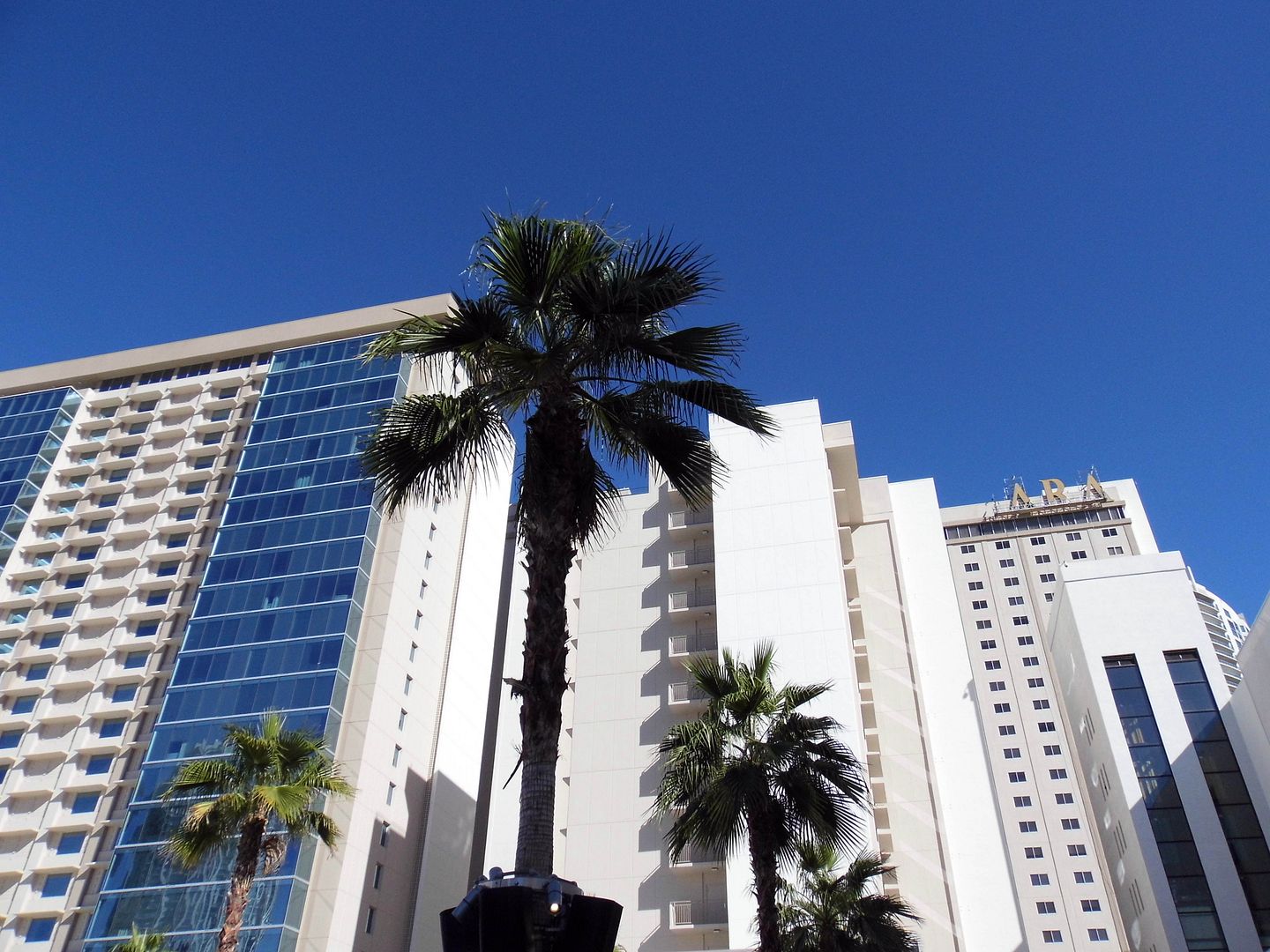 I knew I was witnessing history in the making.
I welcome any change that keeps these historic properties from being imploded, like so many of the others have been.
My visit came just two months into the official changeover—and so, in addition to the signage still being swapped, the resort is currently under construction. It's hard to know what it will look like when it's done.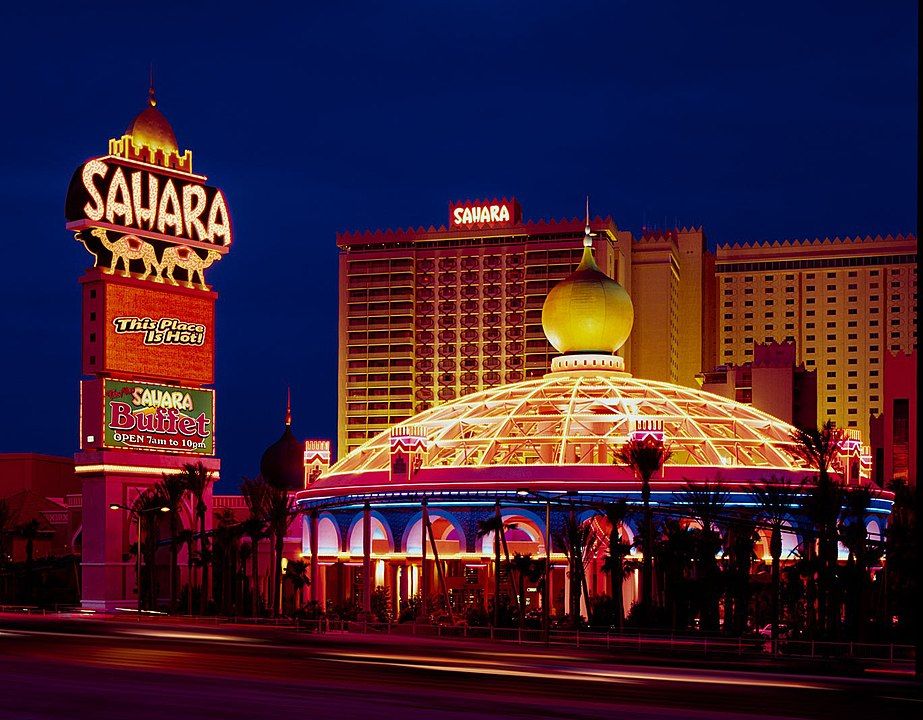 But the original casino structure—including the entry dome–was demolished in 2013. And it surely won't be brought back. In fact, I'm not sure what of
Max Maltzman
's original design still exists.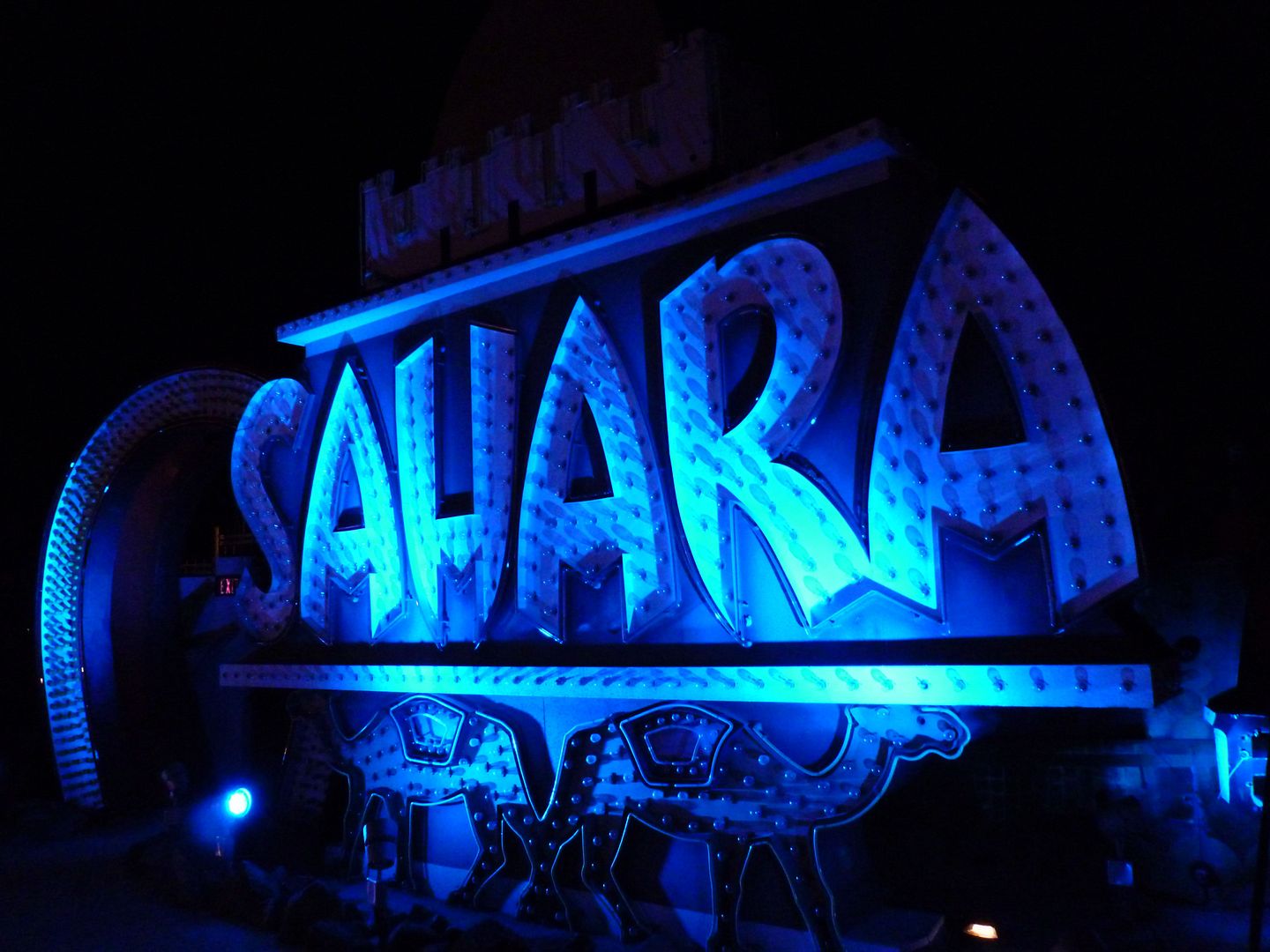 But I know I can always visit a piece of its salvaged wreckage at
The Neon Museum
.
For a photo slideshow of the Sahara over the years, click here.
Related Posts:
Photo Essay: The (Temporary) View from Above Vegas
Giving Thanks on the Vegas Strip